"Attention parents!
Do you know what this X-ray is of? A grape!
A grape that was lodged in the top of a 5-year-old's airway today.
This sweet soul had to be operated on, under general anesthetic to remove the grape.
He is VERY lucky that part of his airway was open or else this could have ended badly.
So please be mindful that not all kids chew their food, are in a rush at school to get in the playground, etc.
Please be careful. And when in doubt just cut the damn grapes, baby tomatoes etc.
I'm thankful to the pediatrician that shared this and even more grateful to the mother who gave consent for this to be shared in order to bring awareness to our community."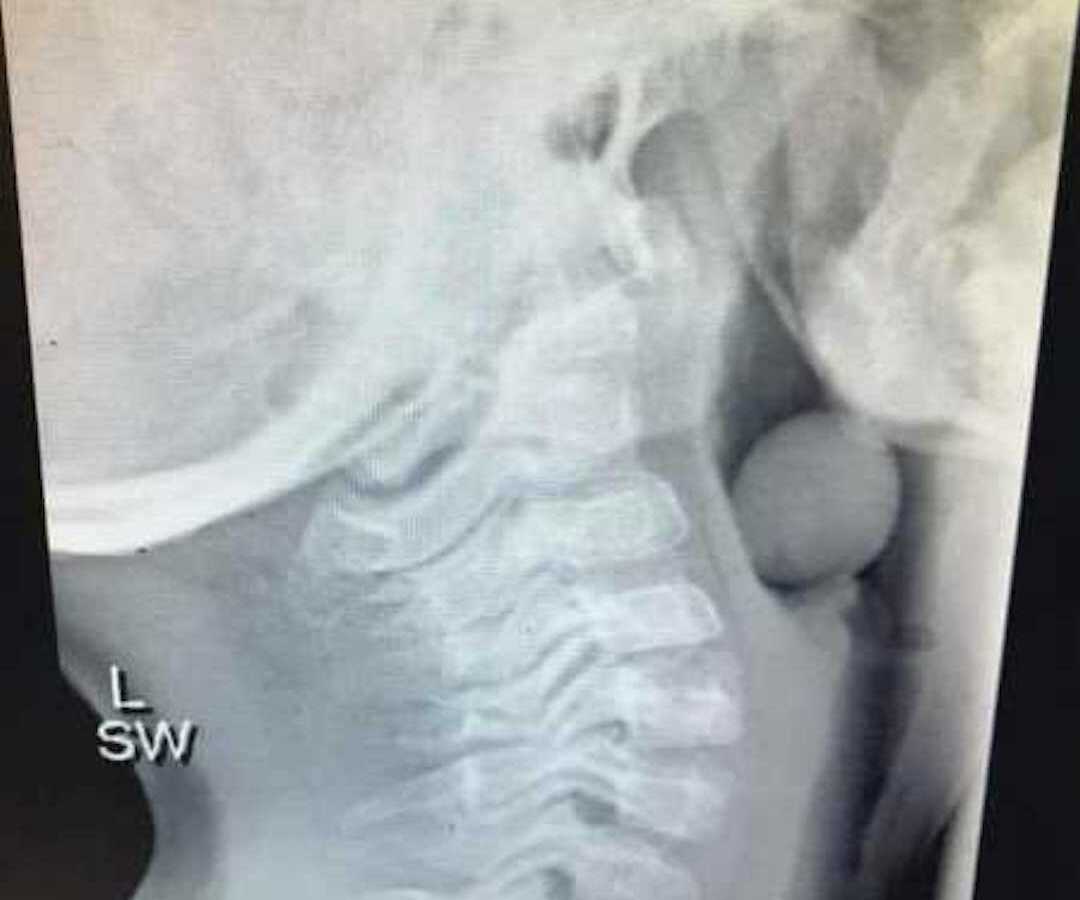 This story was written by Angela of Finlee and Me. You can follow them on Facebook. Be sure to subscribe to our free email newsletter for our best love stories.
Read more stories like this:
Camera Captures Heart-Stopping Moment Choking Infant Is Rescued
'I'll never forget she lifted him up and trusted me like a last hope.': Stranger saves choking 10-month-old on verge of death
Parents should be aware of the risks. Please SHARE this story on Facebook.