A tragedy was narrowly avoided in a South Carolina restaurant, and it was all thanks to a fellow patron who was in the right place at the right time.
Jayne and Jon Koehler were enjoying a nice meal when their 10-month-old baby boy began to choke on a piece of pancake. At first, the situation seemed to be under control, but it quickly became clear that simply patting the baby's back wouldn't be enough to get him breathing again.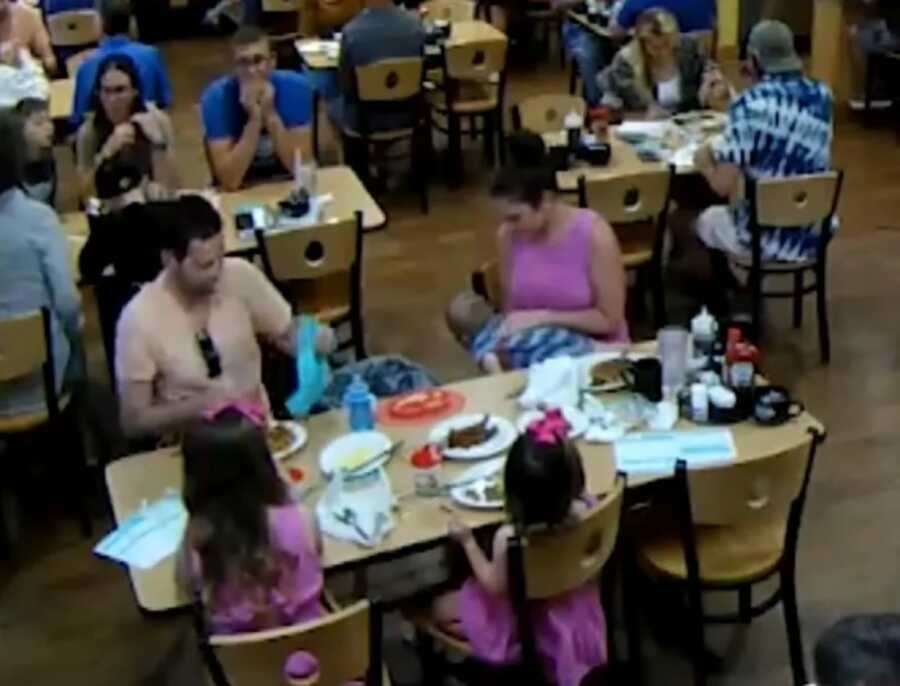 "He was turning blue, and it happened really fast. You can see on the video where I turn him over. And at that point, he looked really bad," Jayne said. "I thought, 'OK, this is not good,' and that's when I yelled for help."
Fellow diners took notice, and many of them rushed to Jayne and Jon's side. The Heimlich maneuver was used, but it didn't work no matter how many times they tried.
"I thought he was going to die," Jayne said.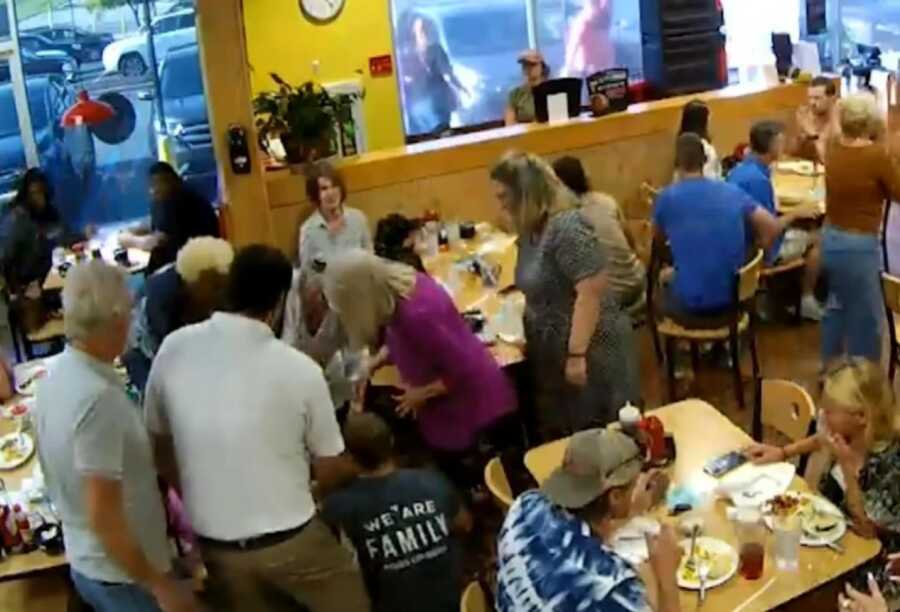 From a distance, a man named Major Hillard caught wind of what was going on. Even though he hadn't seen what happened, he could tell from the mom's voice just how dire the situation had become. That's why he didn't hesitate to run to his car to grab his LifeVac.
This lifesaving device is designed to create one-way suction that removes any food or foreign objects lodged in a person's throat. Major has had the tool in his car for the last five years, but this was the first time he'd ever needed it.
"I'll never forget she lifted him up and trusted me like a last hope," Major said. "As soon as I did that last pull, his eyes popped open, and he started gasping for air.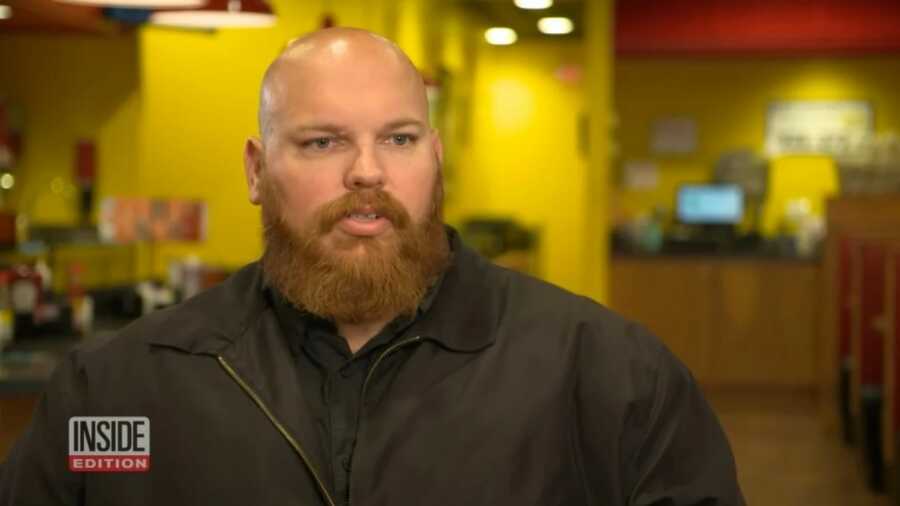 Words couldn't describe the relief that flooded over Jayne and Jon as soon as they saw their little boy breathing again, but they definitely did the best they could to let this kind, brave stranger know just how grateful they were.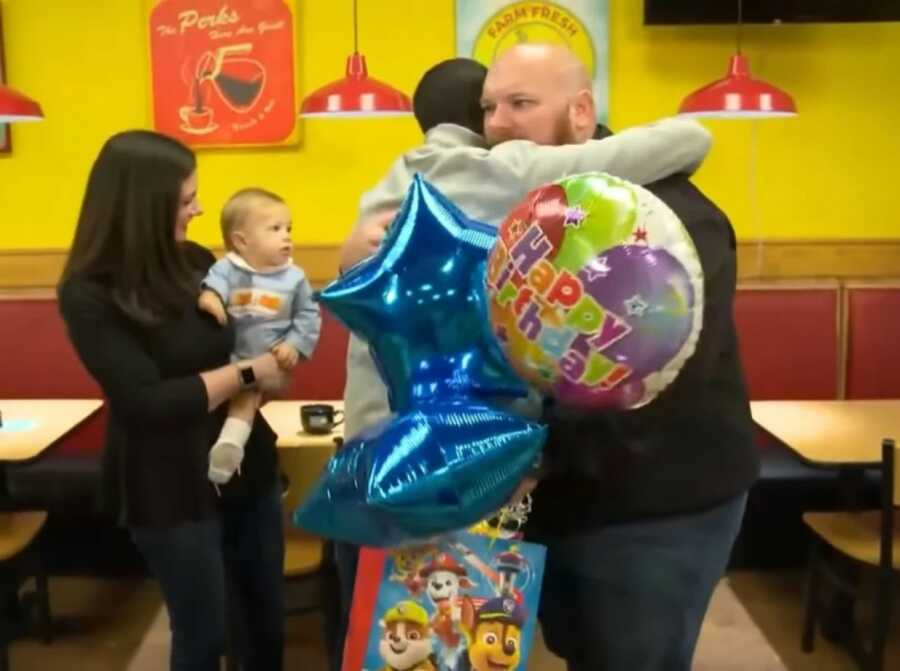 "I remember hugging him and almost breaking down," Jon said, "because he's the man who saved my child's life."
Check out the rescue in the video below.
This story originally appeared on InspireMore. Submit your own story  to Love What Matters here, and be sure to subscribe to our free email newsletter for our best stories, and YouTube for our best videos.
Read more stories here:
Camera Captures Heart-Stopping Moment Choking Infant Is Rescued
'What is he doing out here?' I immediately took my jacket off, wrapped it around him.': Hero snowplow driver spots freezing 5-year-old, instantly turns truck around
Brave Stranger Rescues Man In Wheelchair Who Slipped Onto Subway Tracks
'Love knows no bounds.': 10-month-old forms sweet bond with swim instructor amid lonely pandemic
Do you know someone who could benefit from reading this? SHARE this story on Facebook with family and friends.