If it wasn't for one very alert snowplow driver, a 5-year-old from West Bend, Wisconsin, might not be here today.
Maddox Pierce recently woke up in the middle of the night fearing he was alone in the house. His mom, Brittany Weissenburger, was at work, and Maddox didn't realize his 14-year-old aunt was babysitting him.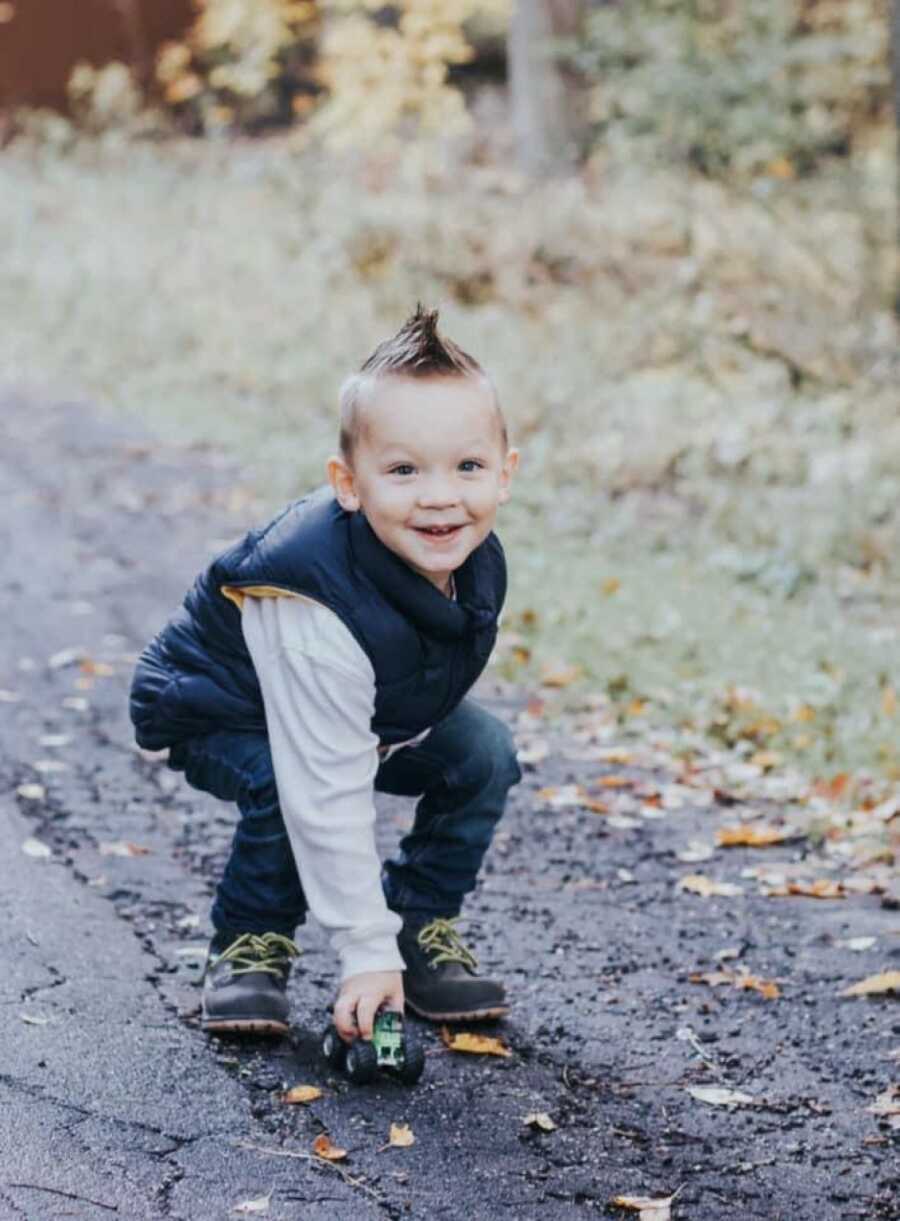 The scared child decided to walk to his grandpa's house down the road, slipping out of his warm home with no coat, hat, mittens, or shoes. Wearing just his pajamas, Maddox stepped onto the lonely backroad at about 4 a.m. and instantly started shivering.
Meanwhile, snowplow driver David Gehrke was just starting his shift when he spotted something strange in the road. The temperature was 5 degrees Fahrenheit, and David said he feels lucky that he turned his truck's wing lights on that morning or he might never have seen Maddox standing there.
"As I passed Kilbourn Ave, I seen something on the sidewalk," David wrote on Facebook. "First I thought it was a deer or large dog. No, it was a child in his pajamas. No jacket or hat. He watched me and looked at me as I drove by."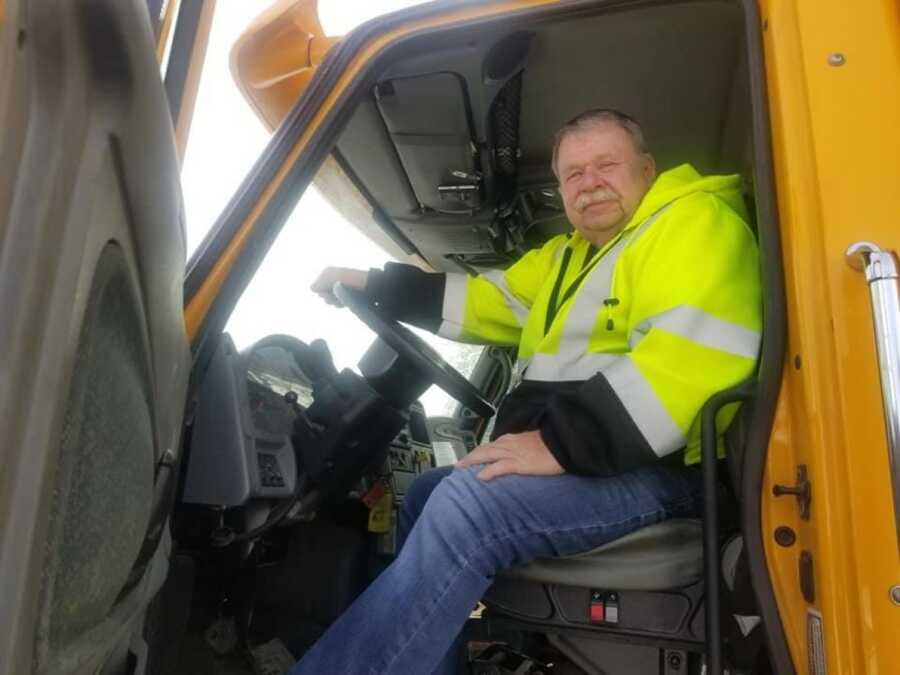 "What is he doing out here?" David asked himself as he swiftly turned his truck around. "I immediately took my jacket off, wrapped it around him and put him in the truck. I called police dispatch. I got the heat blasting in the truck. I'll keep him warm until we get help on the way I thought," the driver added.
When the police arrived, they took Maddox home and contacted his mother. While Brittany was worried by the news, she is incredibly grateful to David for spotting Maddox and stopping to help him.
This story originally appeared on InspireMore.
"I've been a mess since everything happened. He's never, ever done anything like that before," the mom said. "I'm so thankful. What are the odds that he would find him at that exact moment that he pretty much came outside?"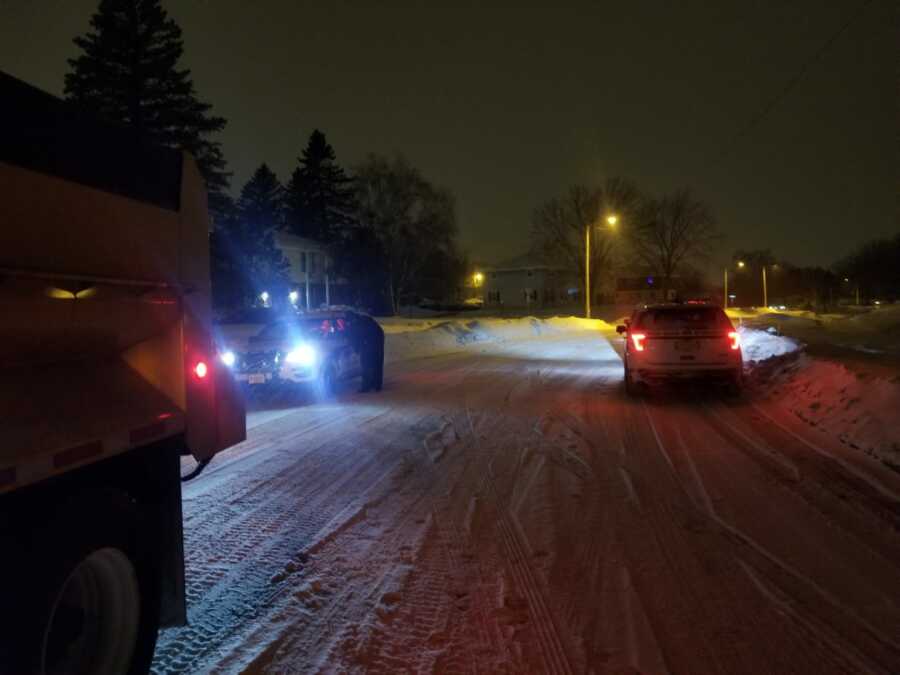 As for David, he said, "I am so glad I found this child. He could have froze to death. PD thanked me for what I did. Today will be a day I will never ever forget."
The police have since determined there was no criminal offense in this case, and Brittany is taking steps to ensure Maddox never gets out again when it isn't safe.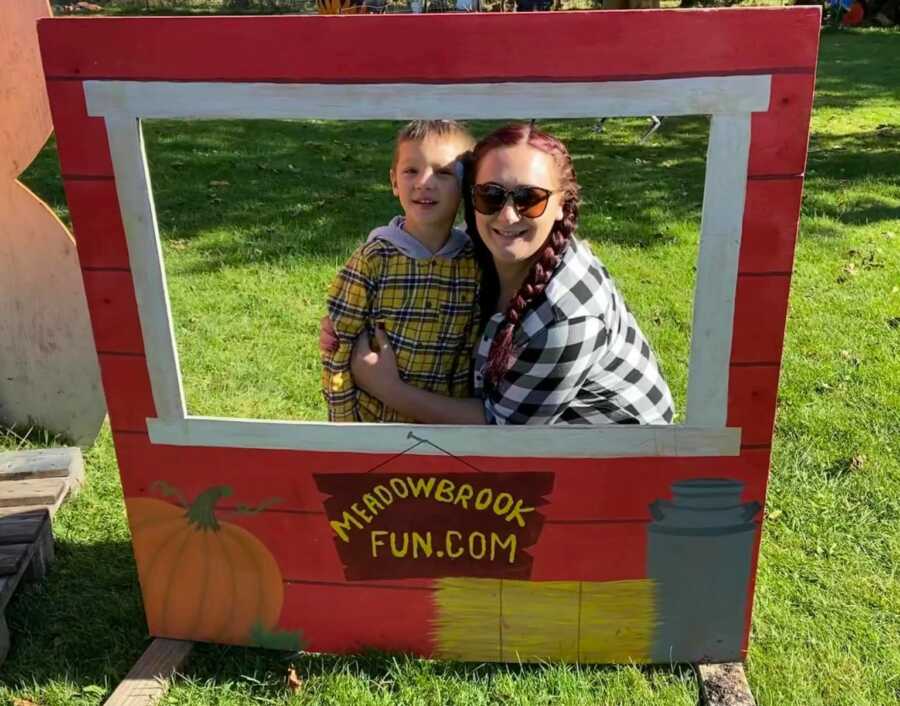 Both the local police department and the Department of Public Works have hailed David as a hero. He received a certificate of appreciation, but he said the true reward is knowing Maddox is OK!
David was given an opportunity to be a hero for this family, and he definitely succeeded.
This story originally appeared on InspireMore. Submit your own story  to Love What Matters here, and be sure to subscribe to our free email newsletter for our best stories, and YouTube for our best videos.
Read more stories like this here:
'Dogs Are Family Too.': Hero Puppy Rescues Newborn Baby Abandoned In Garbage Dump
'One day he sat me down and said, 'Stop bullsh-tting. Start your OWN non-profit.' It was the little push I needed.': Young woman opens non-profit animal rescue
'The clerk answered the phone in a shaky voice. 'Oh my god, sir. Is your son tall and strong with black hair?': 16-year-old 'hero' rescues 3 children from sex trafficking, 'Love conquers all'
'You're too sensitive for this work.' He was found naked and left for dead. I all but laid myself in front of the car to help.': Woman rescues children from poverty, 'There's nothing I enjoy more'
Do you know someone who could benefit from reading this? SHARE this story on Facebook with family and friends.