"Through the double doors ahead, I could see the face of the person with whom I'd shared over a third of my life looking back at me. It was the first time I'd seen my ex-husband in nine months. I hesitated for the slightest of seconds, a microscopic impulse to bolt. Then I took a deep breath and kept moving forward.
My brain registered the basic components of his presence as if scanning a barcode to recall data stored in my consciousness: the same oversized jeans and a familiar T-shirt, the same gingersnap-colored beard, the same unassuming and bashful posture. I joined him at the back of the Starbucks line, managing a smile and a hello as I walked past him.
'How are you?' we asked each other politely, before I blurted out, 'I kinda forgot you were a real person.'
He chuckled timidly and held my gaze for several seconds before mumbling, 'Sorry.'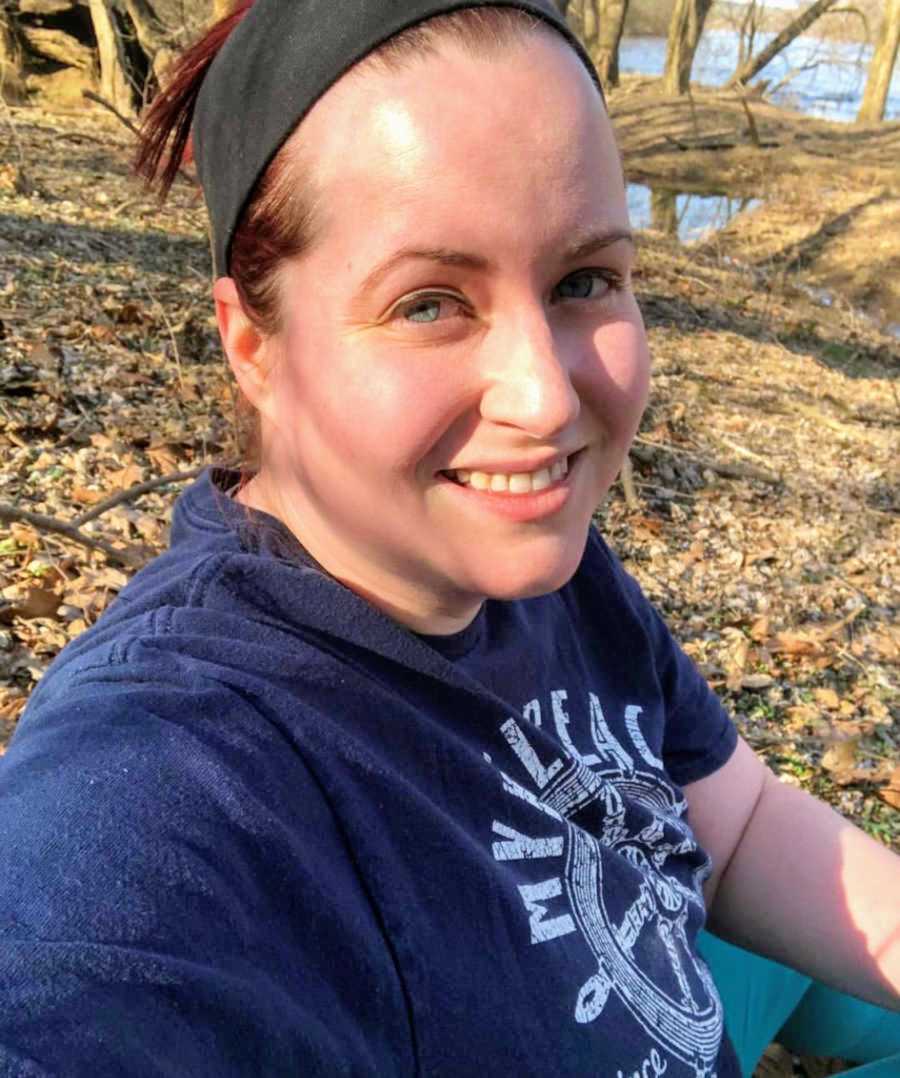 'Sorry—for what? Ruining my life,' my inner voice fired back. After all, it had been nine months ago I came home from work on a mundane Friday night, exhausted, ready to hibernate for the weekend with my husband, my refuge, when he dropped the bomb, 'I have a girlfriend,' whose home he would be moving to right then and there. In fact, his backpack and motorcycle were ready to go. The night he walked out on me was the first night he'd ever spent away from me.
Maybe he was sorry for moving cross-country with me just three months before embarking on his affair. Two thousand miles laid between my family and friends I'd known longer than a couple of months. When he left, I had barely had any time to forge meaningful friendships in my new home, and the absence of my husband and best friend, coupled with the distance of my support system, catapulted me into a bottomless pit of loneliness—the darkness of which threatened to consume me while I sat at home wondering, 'What am I supposed to do with the rest of my life when I no longer want to exist at all?'
Or, perhaps his remorse alluded to a deeper understanding of the blackest corners of my psyche. After all, he knew better than anyone my depression and panic attacks, days I couldn't leave bed, and my wasted hours disconnecting from reality. Possibly, he grasped the path he'd forced on me was rocky, twisting, overcast, uncertain—the anathema of a chaotic mind which craves peace.
All these thoughts, albeit abbreviated versions thereof, flashed before me in the span of a second as I remained smiling and looking into his eyes: 'Sorry for what?'
'I didn't mean to run into you here,' he replied.
'Well, we both work here,' I said, gesturing at the campus outside the windows. 'It was bound to happen at some point.'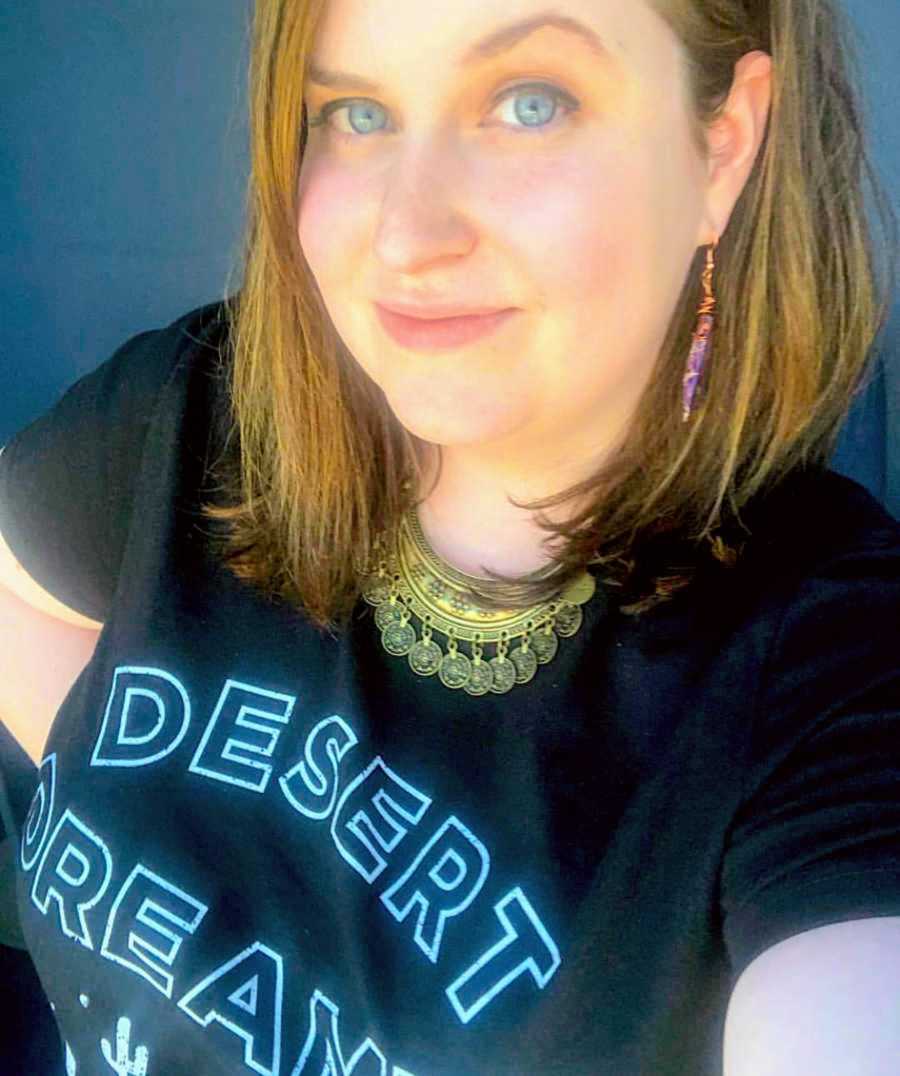 Then, a light bulb in my brain, immediately expressed aloud: 'I bought that shirt for you,' I said to him. In fact, I had lain beside him in bed, on our wedding night, and ordered it as a present to surprise him when we returned home from our vacation.
He nodded. 'I know you did. I heard you got promoted. Congratulations.'
'Thanks,' I answered.
When my marriage ended, my life spiraled in several directions. Professionally, I dug into my work and became obsessed with success, working endless overtime and earning my first promotion the same month my divorce was finalized. I needed the money, since my household income was unexpectedly reduced by more than half, but more than this, I needed an anchor, a purpose. Even in the first weeks when I had to take countless breaks to sob in the bathroom stalls, being at work stabilized my mind and provided an outlet for existing outside my own thoughts.
I could be productive and interact with people, and, for a bit, forget the reason why my heart felt so heavy. I found the same sensation in the first moments of consciousness upon waking in the morning; I always recognized I felt terrible, but only after a few seconds of recollection did I put together the pieces why. Time outside of time, my brain chasing itself through the corridors of memory to escape, to regroup, and to reconcile.
Personally, I had my ups and downs. I built my tribe with ease. Souls whose heartaches recognized a sacred trust and kinship in mine appeared, and we healed each other with laughter, tears, and understanding. My darkness stripped away my pretensions; I found it impossible to remain invulnerable and aloof, disguised as #GoodVibesOnly, when my hurt was so recent and raw.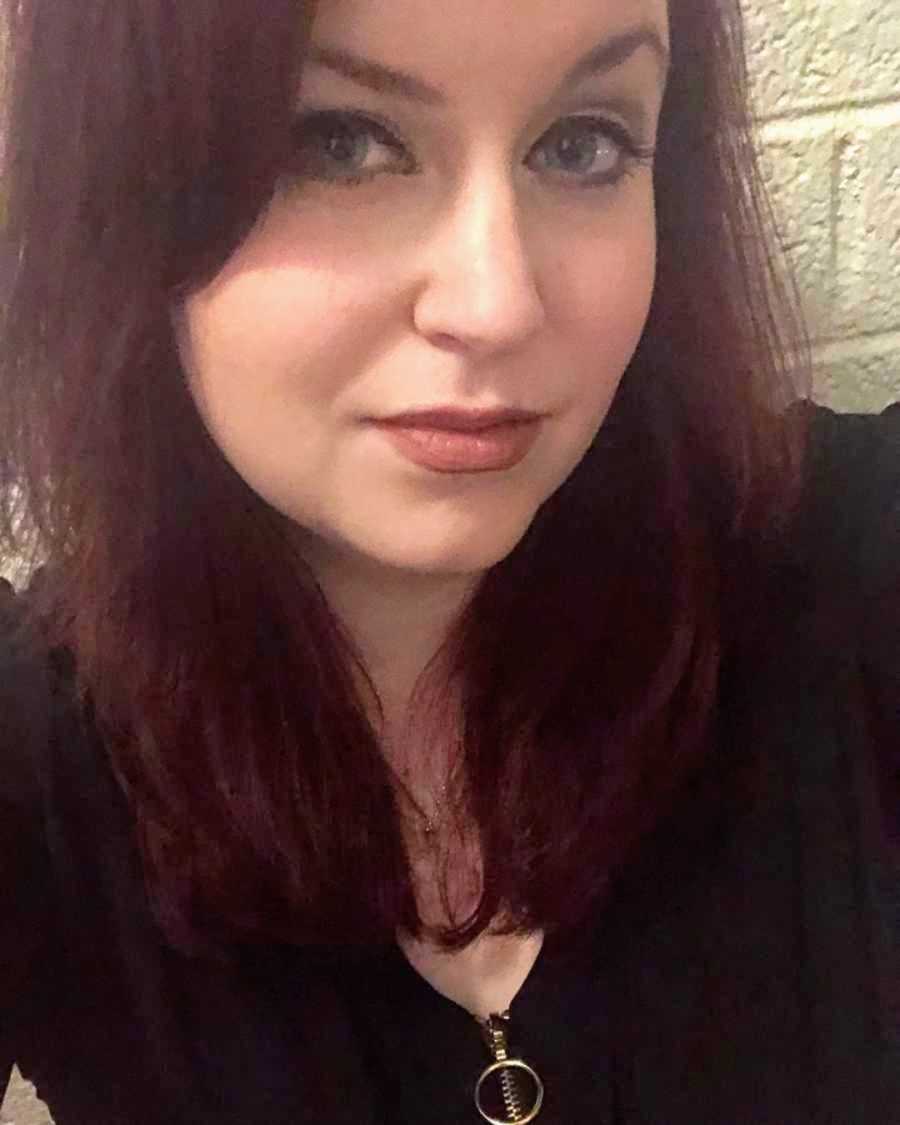 On the other hand, foolishly, I attempted dating way too soon after my marriage dissolved. I was hurting and feeling devoid of value, and I attracted men who reinforced my perspective of worthlessness. I learned a lot about establishing boundaries enough to protect my heart, while relaxing boundaries enough to grow my spirit.
I mulled all of this over as I watched my former spouse order coffee ahead of me: black, like I order, but the smallest size, whereas I subscribe to the all-in school of caffeine consumption. I returned to my initial inspection of his demeanor. During our brief, polite conversation, he remained smiling, appraising me as I talked, sheepishly shrugging his lines to me. It suddenly occurred to me his timidity didn't stem from the awkwardness of this particular moment.
This was actually the person with whom I had been in a relationship for over a decade. The nice guy who refused to take up too much space, the man whom all my family and friends adored because he was just so unobtrusive and nonthreatening and amenable, the kind of inconspicuous man who maintained the good husband act up until the bloody end, all the while mentally packing a suitcase to leave when he was good and ready.
I sized up his resigned stance, his failure to stand tall and to be accounted for, even after everything, including the coda on the end of our relationship: a cowardly email after I'd pleaded with him to attempt marriage counseling, in which he callously informed me, 'I deserve to be as happy as I possibly can be,' and I felt no animosity. How could I? We were both two sides of the same coin, thirty-somethings living out the rest of our days on the plains of consequence begotten by our own choices.
Thirty-four-year-old me would never give this person full of shrinking sadness a second glance; however, if not for the love shared and lost with this man, thirty-four-year-old me would not exist.
'So, how are you?' he asked me again before he left.
'I'm good,' I smiled and maintained his gaze one last time. 'I survived.'"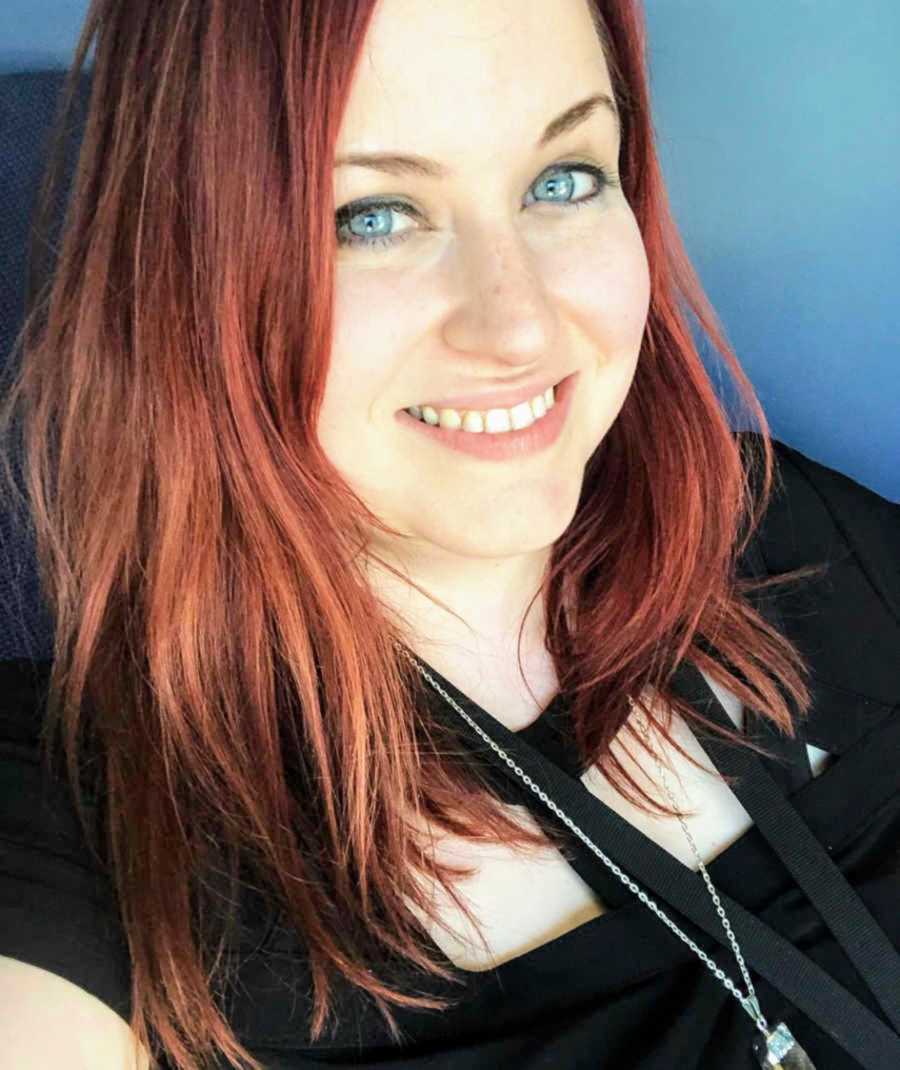 This story was submitted to Love What Matters by Natalie Deneen of Arizona. Submit your own story here, and be sure to subscribe to our free email newsletter for our best stories, and YouTube for our best videos.
Read more stories like this:
'Did you leave your husband for him?' I needed MORE! I came in so broken.': Woman finds love after divorce, 'I found someone who lets me be LOUD'
'My husband threw his cuff links across the room and said, 'I want an annulment.' I spent the first night as his wife alone on a hard hotel couch.': Ex-couple join forces to co-parent after divorce
'My husband decided to leave. 'You won't get a newborn because you're single.' I listened to the heartbreaking situations.': Woman becomes foster mama after divorce, 'My life is full of beauty'
'Molly…' My husband looked me dead in the eye. 'We need to talk.' Shaking, he told me the painful truth no one in a monogamous relationship wants to hear.': Divorcee urges 'listen to your heart'
Provide beauty and strength for others. SHARE this story on Facebook with friends and family.