"My husband, Josh, and I got married in 2016. In 2019, after I graduated nursing school and we purchased our first home, we decided to try and get pregnant. We got pregnant the first month we tried in July 2019. I found out alone and could barely contain my excitement as I waited to tell Josh when he got home from work. At 12 weeks pregnant, I took an at-home blood test to find out the gender. The results came back 72 hours later and said we were having a baby boy. To our surprise, when we had our ultrasound at 17 weeks, we were told we were having a baby girl. I was surprised but still just as excited. The ultrasound showed no abnormalities. I figured I had contaminated my home blood test and was too embarrassed to even mention I took one.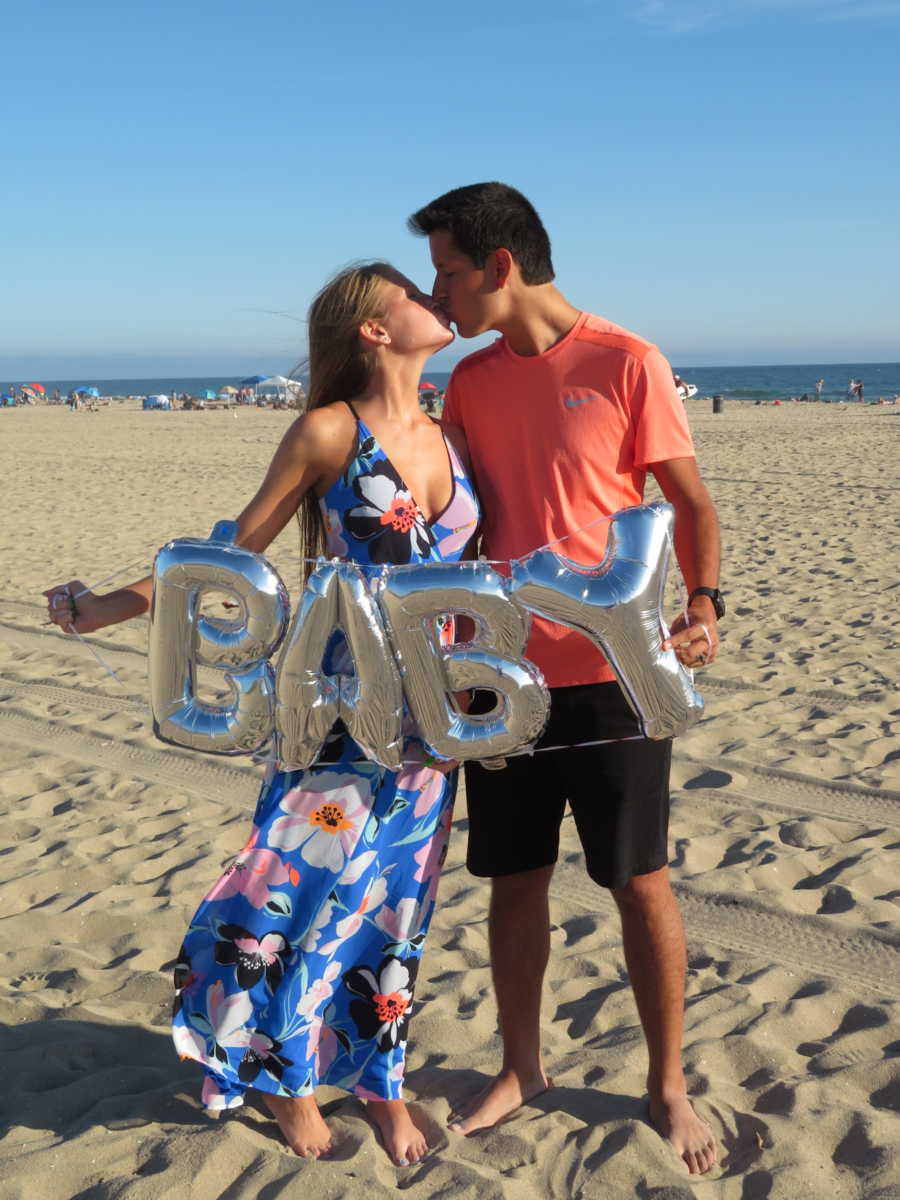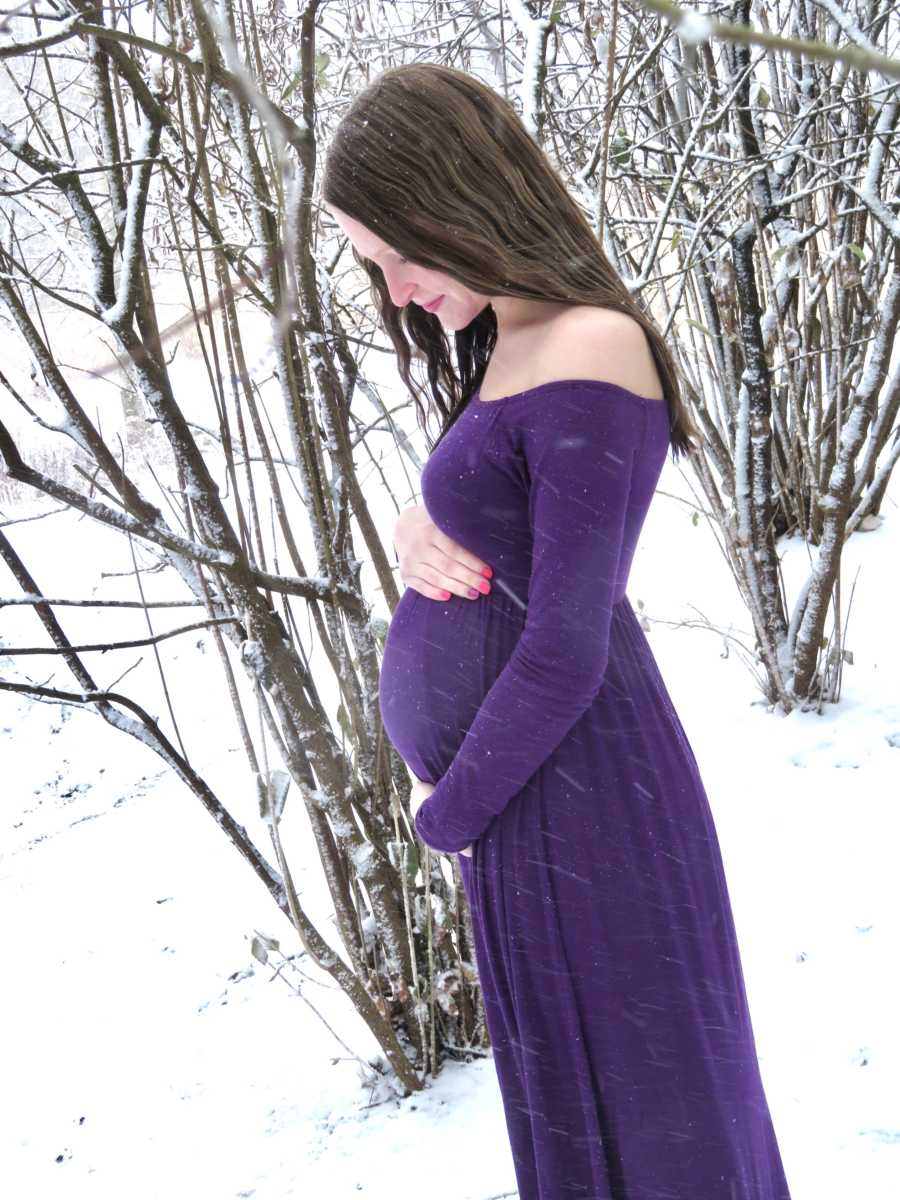 As the pregnancy progressed, I felt great. I was feeling the baby kick and honestly, the pregnancy overall was pretty smooth. At 37 weeks, I learned I would be having a scheduled cesarean section due to a breech baby. At first, I was really devastated. I longed for the natural birth and to experience labor, but after thinking about it, I warmed up to the idea of a c-section as I'm a big planner, and having a set day and time was actually really nice and convenient. On March 24, 2020, I woke up at 4 a.m. filled with excitement. I couldn't sleep anymore and was so giddy about the fact I was about to meet my child and see the face behind all the kicks and hiccups I had been feeling externally. My husband and I went in for our scheduled c-section and at 8:15 a.m., we welcomed our first-born child. To our surprise, our 'girl' ended up being a boy.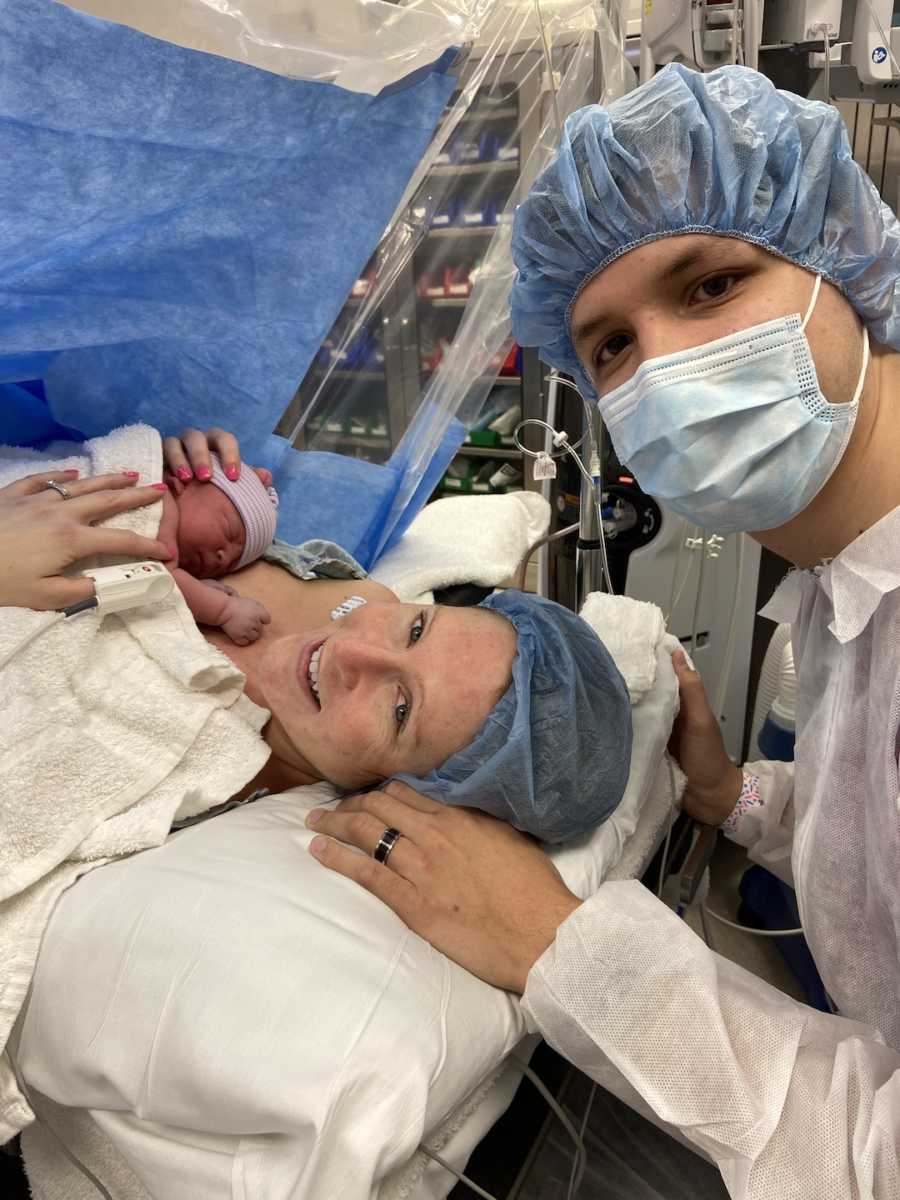 He didn't get a name for a few weeks, as we felt completely blindsided by the gender mix-up, although we were still happy regardless of the gender. We ended up naming him Bentley Ray. The first few hours things were going well and I was enjoying the newborn cuddles. Then things started to take a turn. Bentley wasn't latching well to breastfeed. We tried to feed him from a bottle and he wasn't able to eat from a bottle either. I remember the nurse getting out a spoon and getting my breast milk onto a spoon to try to feed him. He wouldn't take it. That's when the lactation consultant noticed he had a cleft palate, which is an opening in the roof of the mouth. We thought maybe that's why he was struggling to suck and swallow.
A few hours later, I was looking at all his cute little fingers and toes and that's when I noticed his second and third toes on both feet were slightly webbed. My heart sank. I was instantly on google trying to figure out what could cause that. It was adorable, but I had a gut feeling something wasn't right, especially after recently getting the cleft palate diagnosis.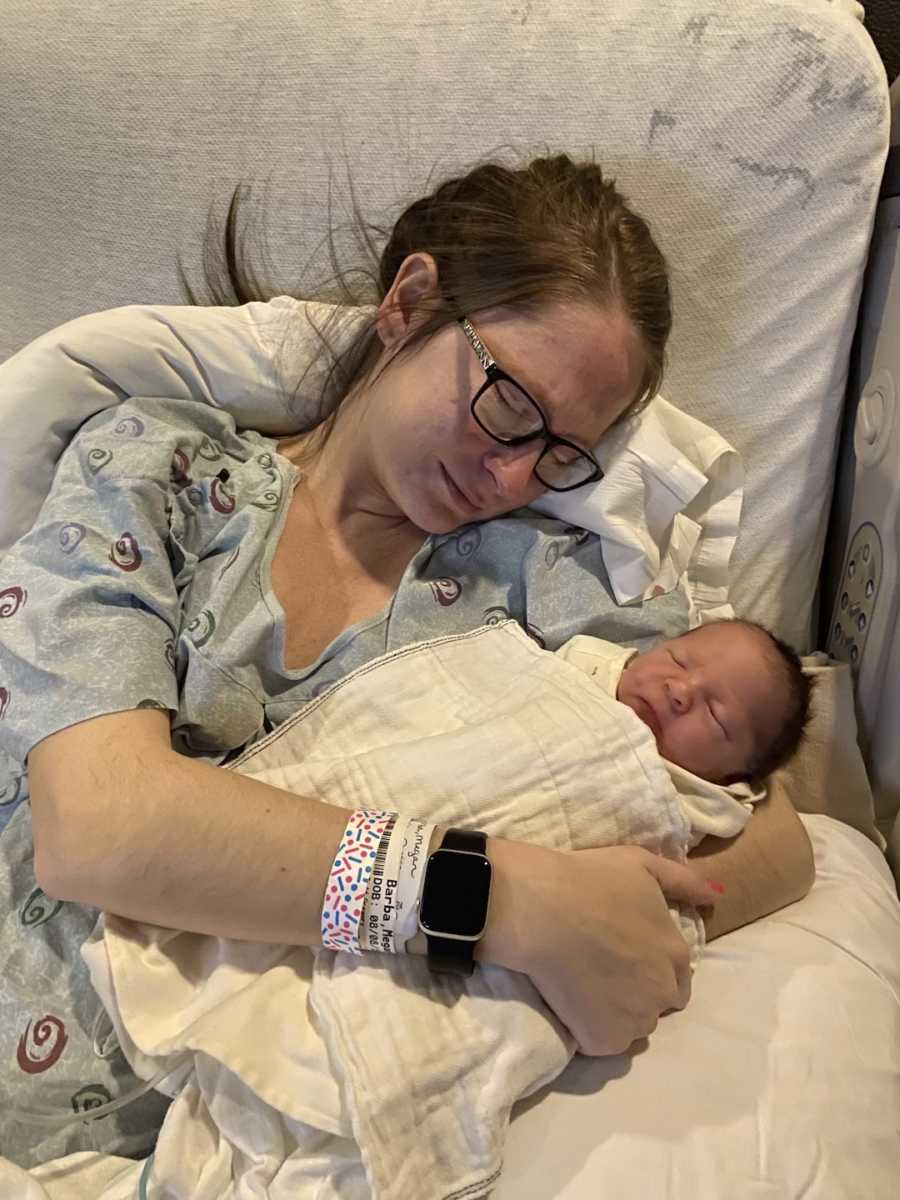 Things continued to decline as the night progressed. Bentley began throwing up stomach bile and he still hadn't had his first poop. This paired with him still not being able to eat led his pediatrician to come back into the hospital at 2 a.m. I remember Bentley being wheeled out of my room and my husband followed. He was taken to the nursery so the doctor could do a full evaluation and the nurses could place an IV and get some fluids running. I was all alone just sobbing. I just kept thinking, 'It wasn't supposed to be like this.' I was trying to watch a cooking show on TV to keep my mind busy so I wouldn't be staring at my phone awaiting the next update from my husband.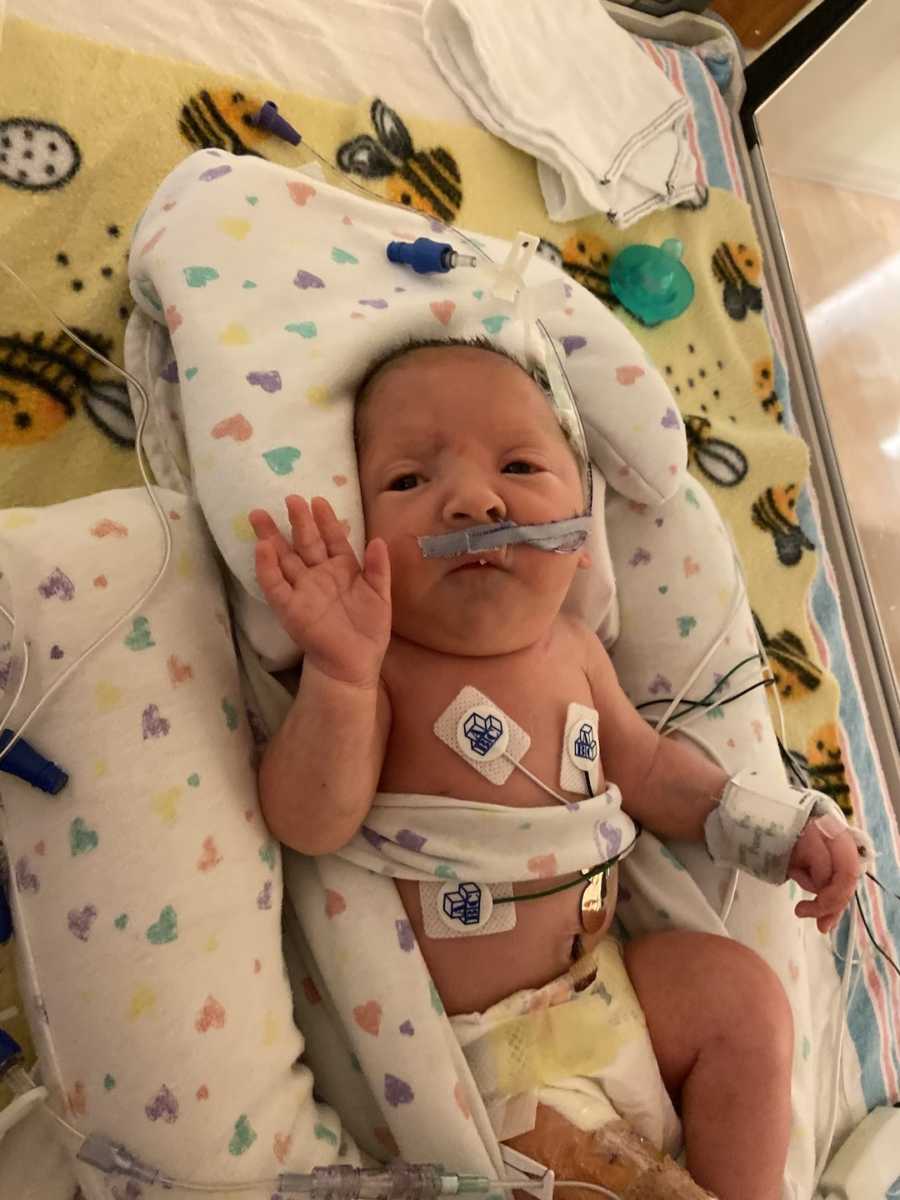 My hospital room felt so lonely and dark without the rest of my little family with me. That's when Bentley and my husband came back into the room. They were only gone maybe 45 minutes but it felt like hours. The doctor then came in, pulled up a chair, and honestly looked like she was going to cry herself. That's when we got the news: 'With the defects we are finding, this is likely some type of syndrome. Your baby needs to be transferred to a NICU.'
My heart sank, and I immediately began researching the two NICU options we were presented with. One was 1.5 hours away and the other was a children's hospital 3 hours away. The closer hospital allowed two parents to stay 24/7, whereas the other option was only letting one parent at a time. I couldn't be away from my baby and I knew I couldn't ask that of my husband either so we chose the closest hospital, which was located in Fort Wayne, Indiana.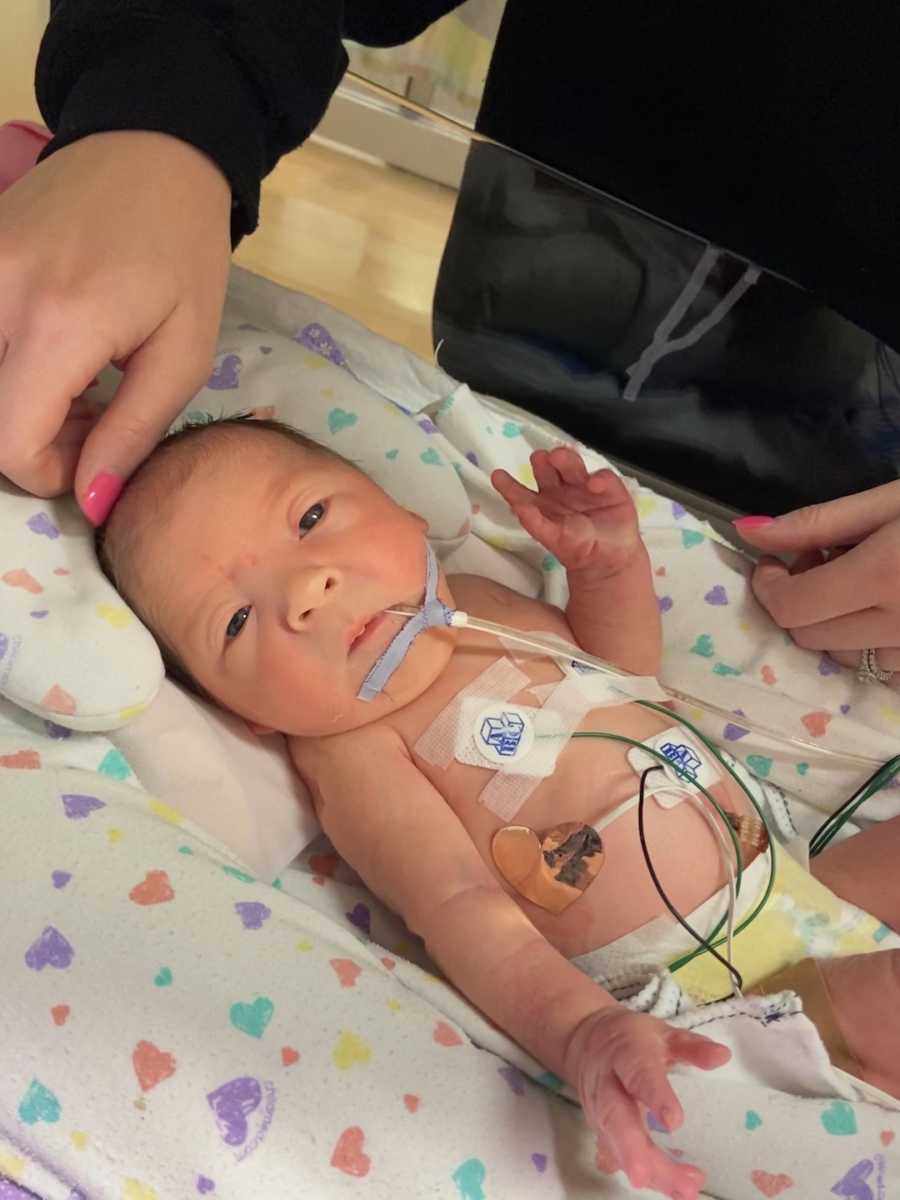 While waiting for the transfer, I held Bentley so tight. I didn't want to put him down. I felt like I didn't even have any more tears. My eyes were so swollen from weeping and the fact I had now been awake for 24 hours. I was exhausted: physically, mentally, and emotionally. When the ambulance arrived to get Bentley, it felt like they ripped him out of my arms. They didn't, but in the moment, that's truly how I felt. The child I had carried for 9 months and finally got to meet was leaving me and I had my husband go with him. We both had agreed we didn't want him to be alone, but if we had realized my husband wouldn't be able to see him and would be stuck in a family lounge the whole morning alone, he would have stayed with me. I laid in my hospital bed and felt so emotionless. I didn't want to talk to anyone. All I wanted was to be reunited with my family.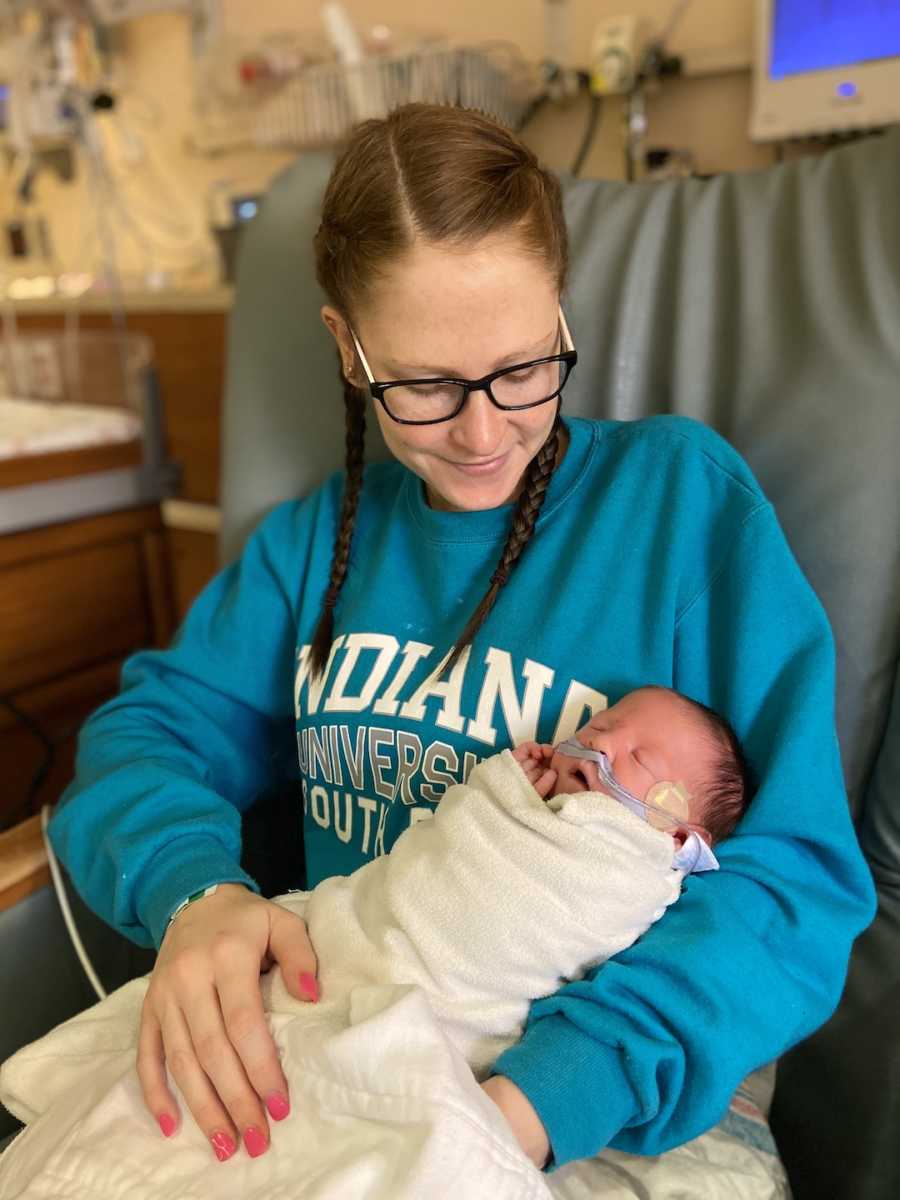 A c-section mom usually stays admitted for 2 nights. Luckily, I was able to be very mobile, and considering the circumstances, I was allowed to leave after 27 hours. Just one night in the hospital. I was reunited with my husband and my child. We had learned the admitting doctor actually had a presumptive diagnosis for Bentley he had never seen but recognized from his board exams. That diagnosis was later confirmed a few weeks later when blood work resulted showing Bentley has Smith Lemli Opitz Syndrome. It's a genetic autosomal recessive condition where there is a gene mutation in a gene that provides details for making an enzyme needed in the final steps of making cholesterol. My husband and I are both carriers of the gene and had no idea. It's rare and not tested for routinely. Any future children we conceive would have a one in four chance of having the syndrome.
During the first day in the NICU, we found out Bentley had a heart murmur and a small hole in the upper chambers of his heart, a cataract in his left eye, microcephaly, and an absent suck/swallow reflex. A few weeks later a gastrostomy tube, commonly referred to as a g-tube, was placed which Bentley still has a year later. Bentley receives all his nutrition through his g-tube, which is a feeding tube that gives his food directly into his stomach from a small button on his belly. Once that was placed, we were discharged from the NICU and sent home.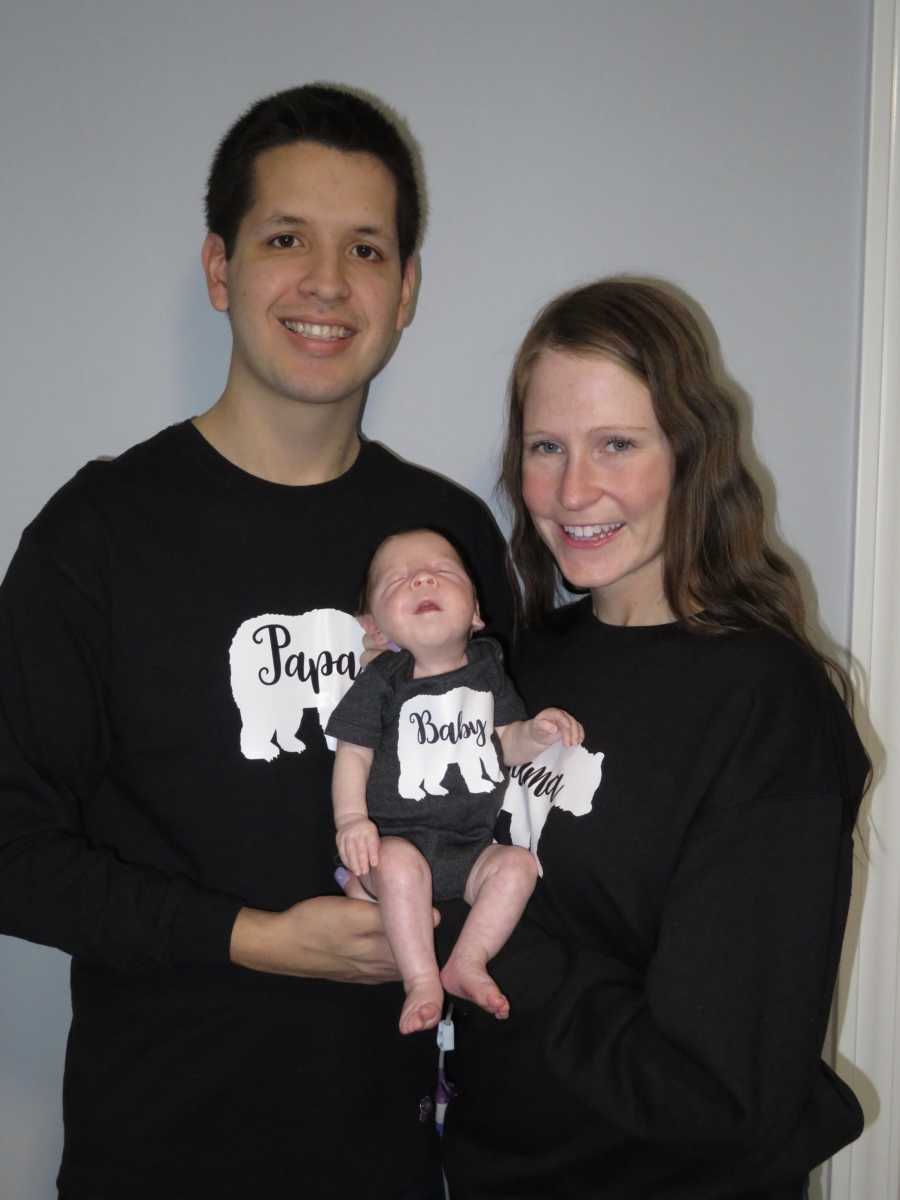 Bentley just turned a year old on March 24. This whole last year has been filled with appointments and surgeries. I've come to enjoy the breaks I get during the car rides multiple times a week when traveling up to 3 hours one way to appointments. Life is so chaotic and overwhelming with a special needs child and a car ride is a time where I have a reason to take a break, relax and enjoy nature as well as reflect on how the week has been going.
The appointments we have the most are, hands down, Bentley's therapies. Bentley has low muscle tone and has to see a physical therapist and occupational therapist on a recurring schedule. I still remember taking him the first time when he was only 6 weeks old thinking, 'What is my baby, who only sleeps, really going to be able to do?' To my surprise, Bentley has been making so much progress. It brings tears of joy every time he meets a new milestone like gaining head control, pushing up in tummy time, or learning to sit. I also take him to see a speech therapist to work on oral skills where he is now able to eat some baby food by mouth.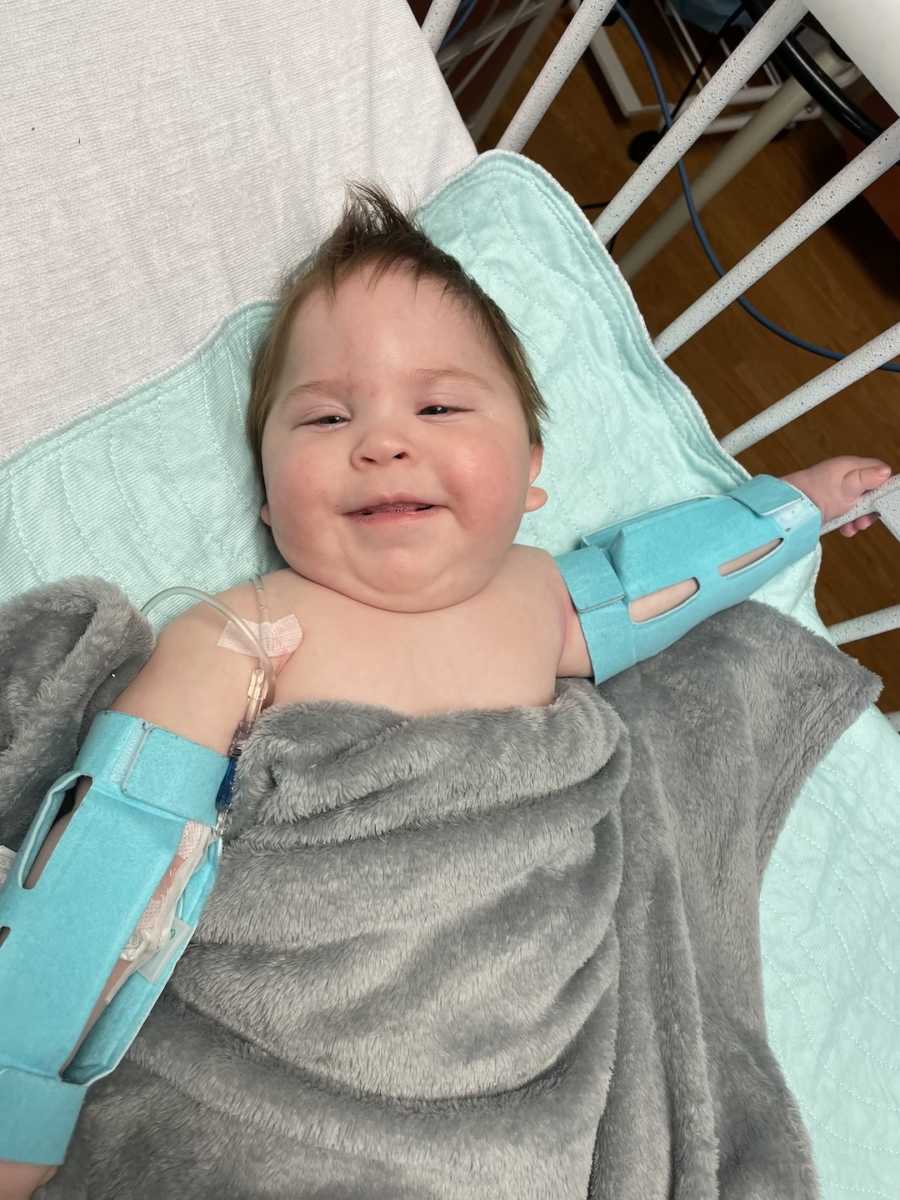 My husband and I have been right by his side as he underwent a total of seven surgeries in his first year of life. He got his g-tube, a surgery to correct pyloric stenosis, a cataract removal, surgery for a bowel obstruction that led us to a Hirschbrung's Disease diagnosis, a cleft palate repair, getting ear tubes, and then another eye surgery. It never gets easier as I sit in the pre-op room and watch them wheel Bentley back to the surgery room. I wish I could take it all away from him and go through it myself. My heart breaks seeing him have to overcome so much but he has handled it all so bravely. He is always smiling and giggling and for me, I see that as him communicating, 'Mom everything will be okay. I got this.'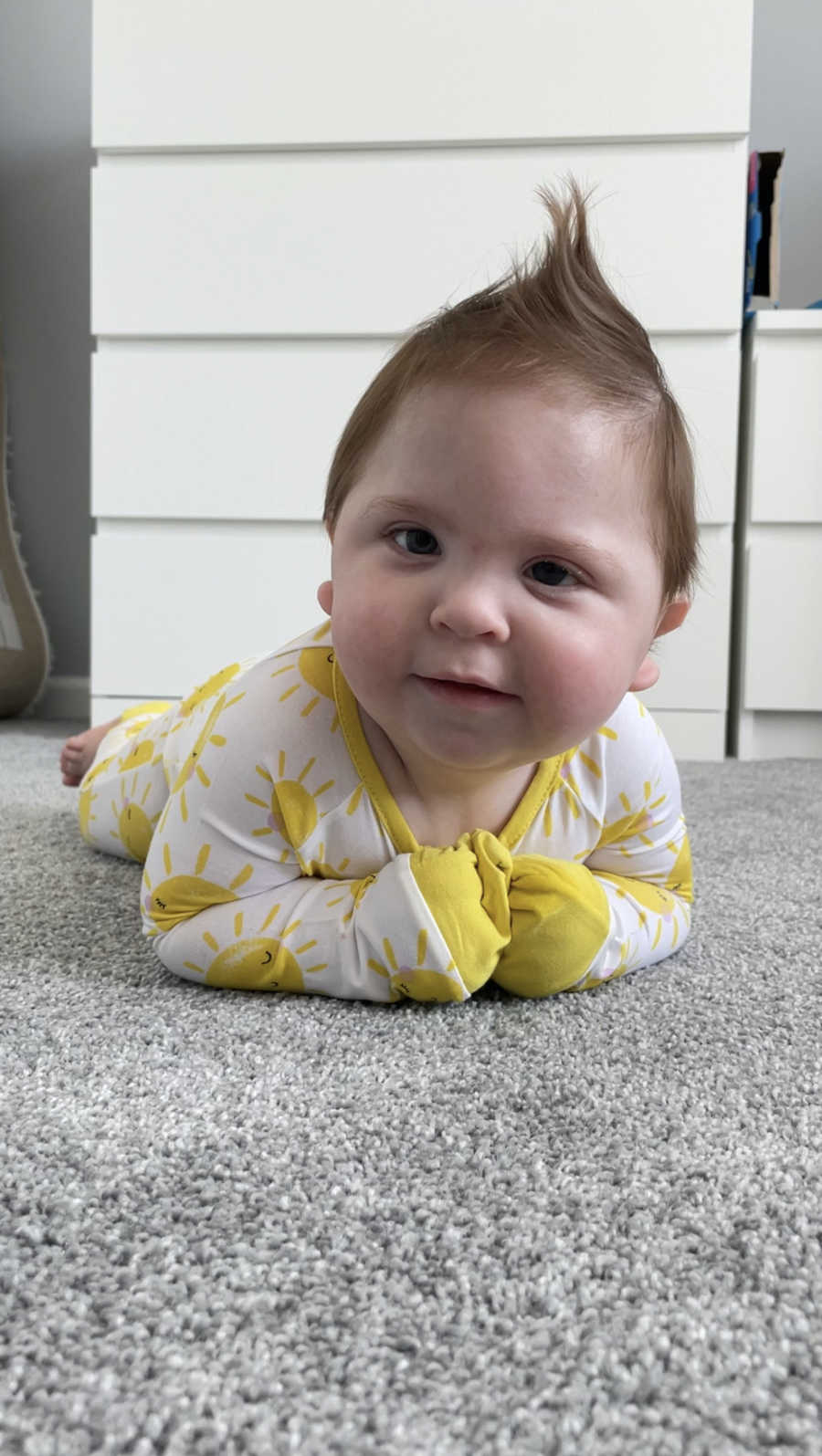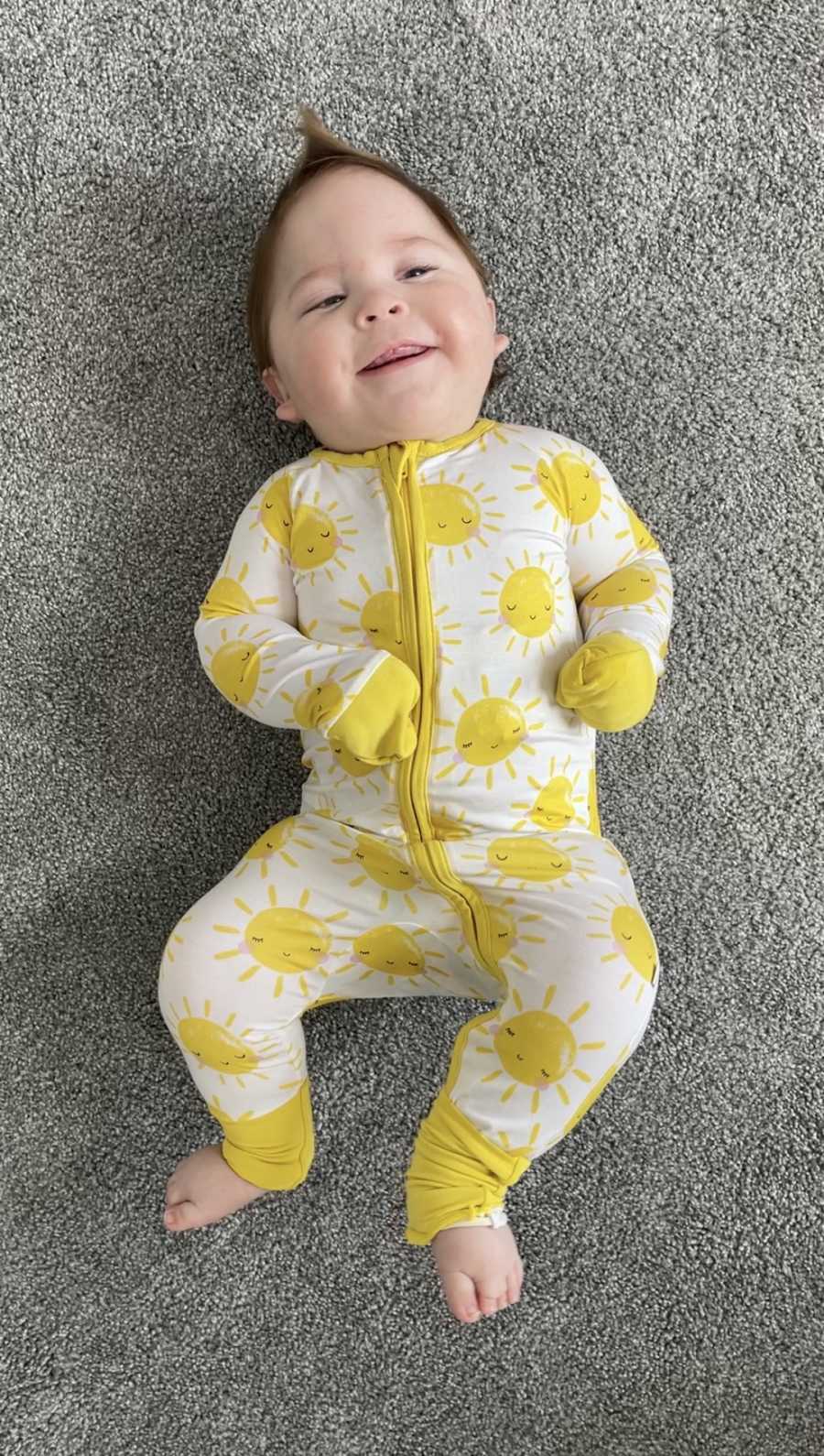 In the beginning, when learning of Bentley's rare genetic condition, I was devastated. It was a situation I never thought would happen to me. I never thought I would be a special needs parent. I spent a lot of time at night the first few weeks home crying as he slept at night. I would sit on the edge of my bed in the dark room, looking into the bassinet where Bentley would be sound asleep. He always looked so peaceful. I'd think about how I wished I had known I was a carrier of SLOS. I could have looked into IVF with genetic testing to prevent this. I never felt guilty, but I did feel so much pain seeing him struggle the first month.
As he grew and began to really thrive and show his resilience, I felt him pouring life into me too. That's when I decided I wanted to turn this into a positive. I wanted to help others and connect with other special needs parents. That's when my husband and I created a TikTok account, something I never thought I would do. I wanted to make videos advocating for special needs, teaching others about feeding tubes, and normalizing them to the community. I also showed Bentley's eye contact he wears now he had his cataract removed. It became my mission to help anyone I could by allowing people to ask questions. Whether that be out of curiosity or they were in a similar position and were looking for support.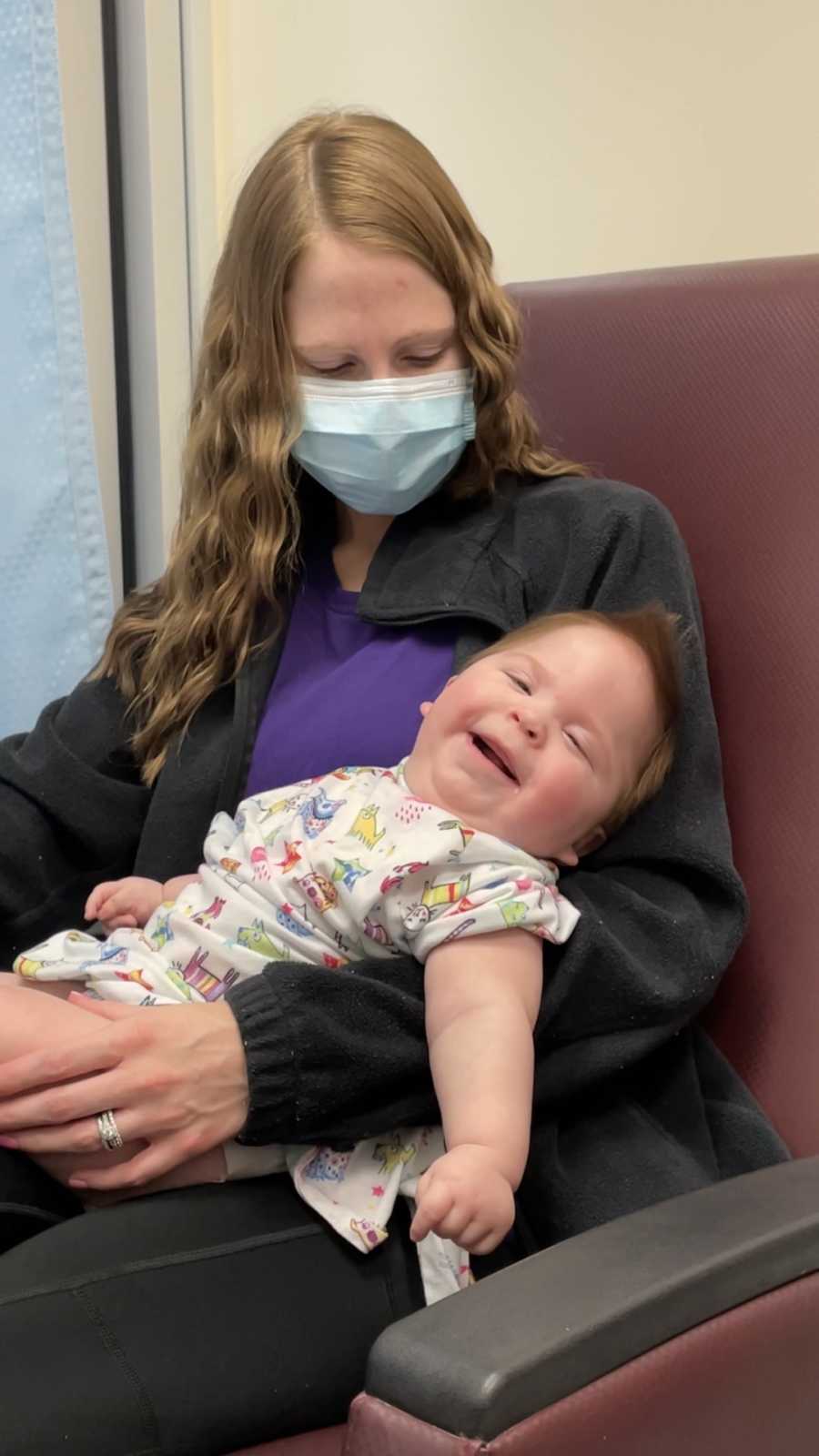 I created a support network I didn't realize I needed. People who understand me and the situation I'm facing as I learn how to navigate being a mom to a special needs son. It's a hard role. I try my best to make Bentley proud and to give him the best opportunities I can for him to be successful in life. His medical team has made us aware he may not crawl, walk, talk, or eat enough orally to get his feeding tube removed. Everything is a 'wait and see' as only time will tell. It's taught me to rejoice and praise the little things. Each milestone is huge. He may have a lot of developmental delays but he is making progress at his own speed and I've learned to be okay with that. My husband and I always say Bentley is fearfully and wonderfully made. He is unique, he is rare, but to me, he is absolutely perfect."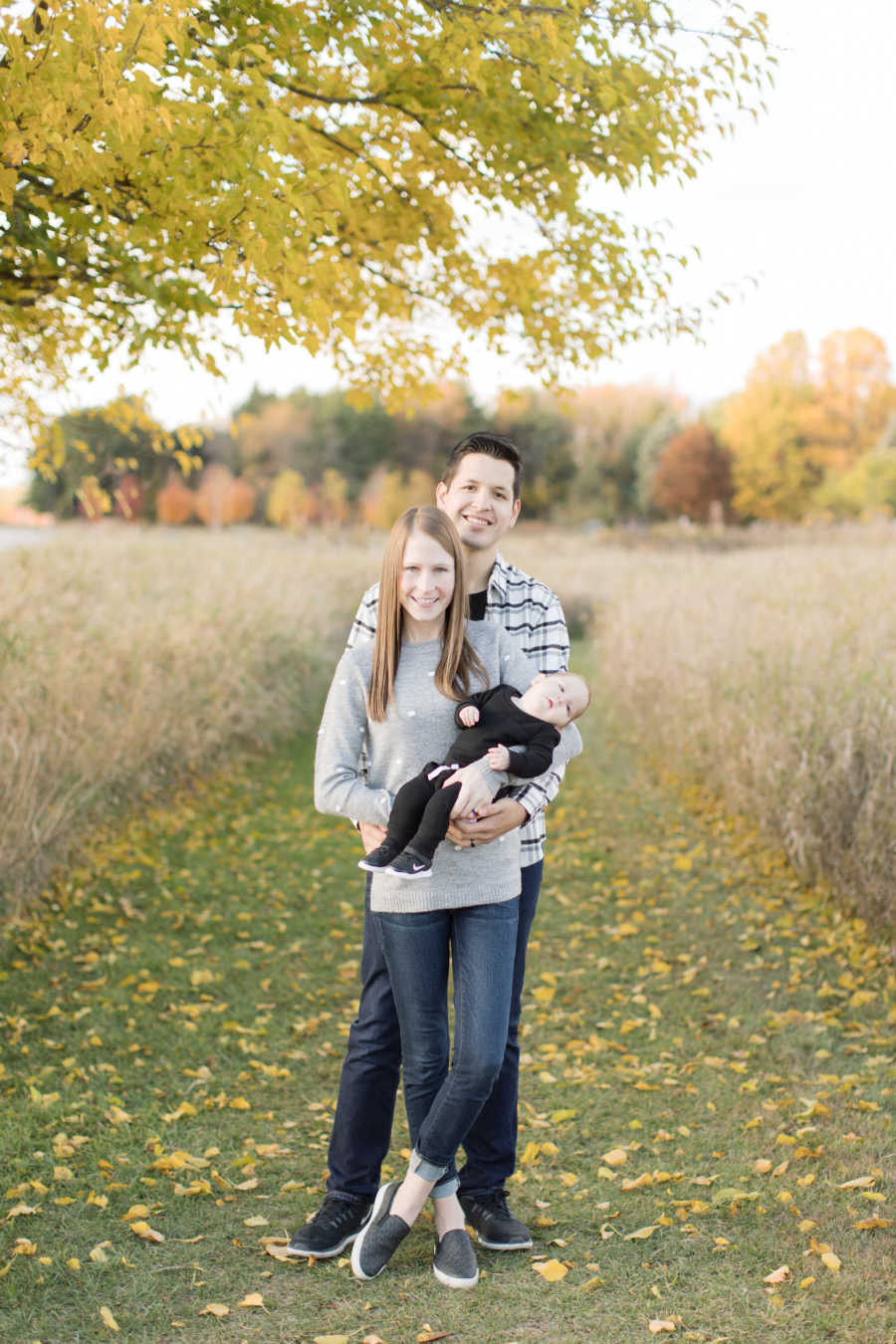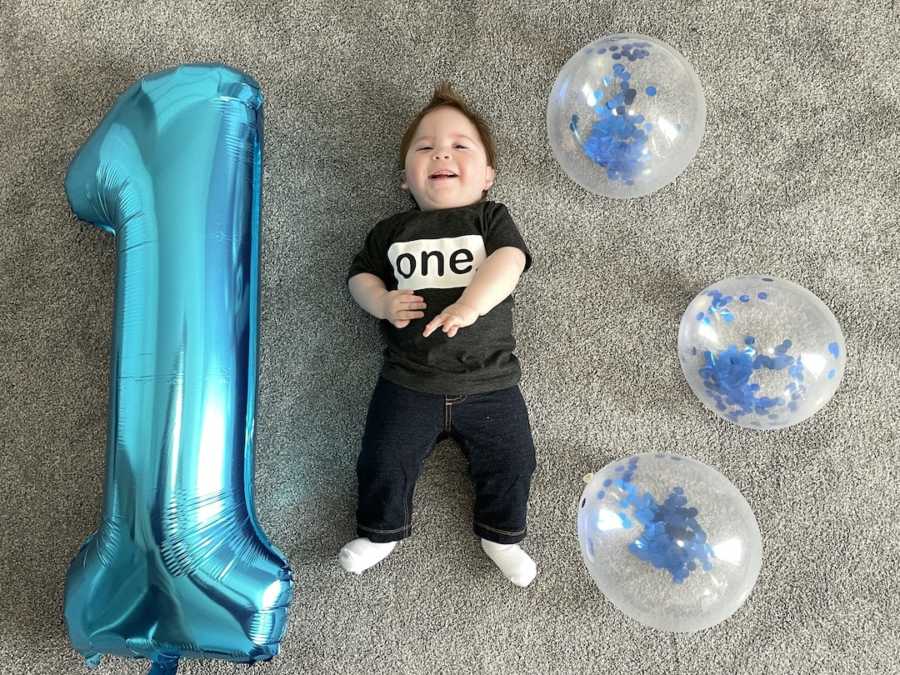 This story was submitted to Love What Matters by Megan Barba of Goshen, IN. You can follow their journey on Instagram, TikTok, and YouTube. Do you have a similar experience? We'd like to hear your important journey. Submit your own story here. Be sure to subscribe to our free email newsletter for our best stories, and YouTube for our best videos.
Read more touching stories from special needs parents:
'At least he doesn't…' As a special needs parent, I hear this all the time. Each one takes a little slice out of me I can't fill back in.': Special needs mom urges you to 'validate' those who 'give you a glimpse of their challenges'
'Please, sit with us. Text us. Stop by and insist on taking our kids for the day because I promise we won't ask for help. But mama, we need it.': Mom says all a special needs parent needs is for you to 'show up'
'I know you feel invisible. I see you running your child to therapy when friends take their kids to Little League. I see you cringe when people whine about petty things that pale in comparison to your day.': Mom pens touching letter to special needs parents
'I'm in a different boat. We're terrified of losing our children. I'd never wish for any parent to be where I've been.': Special needs mom begs 'do your part, stay safe for us'
Do you know someone who could benefit from reading this? SHARE this story on Facebook with family and friends.