"'Molly…' my husband looked me dead in the eye as I was leaving the house to run errands that rainy Saturday morning.
'We need to talk,' he said, shaking. He looked nervous, pale, and sick to his stomach. On the last day of April 2017, my husband and partner of nearly seven years sat me down and told me a painful truth that someone in a monogamous relationship never wants to hear. He had slept with someone else. I sat there in silence for what seemed like an eternity. 'Say something, please…' he begged. After several minutes that might as well have been hours, all I could manage to mutter was, 'Well, I guess now we finally have an excuse to get a divorce.'
I drove away sobbing and called my mother to tell her the news. My pride kept me from letting him see me upset. I felt a mixture of fear, anger, sadness, and surprisingly…relief. I met Mark* when I was 21 years old, fresh into sobriety and ready to start a new, healthy life. Mark had gotten sober when he was a mere 19 years old, and together we had built a life of fellowship, faith, and love. Mark was my best friend and confidant through the harshest years of my twenties: graduating college, navigating ongoing addiction issues including self-injury and an eating disorder, and becoming an adult in the working world.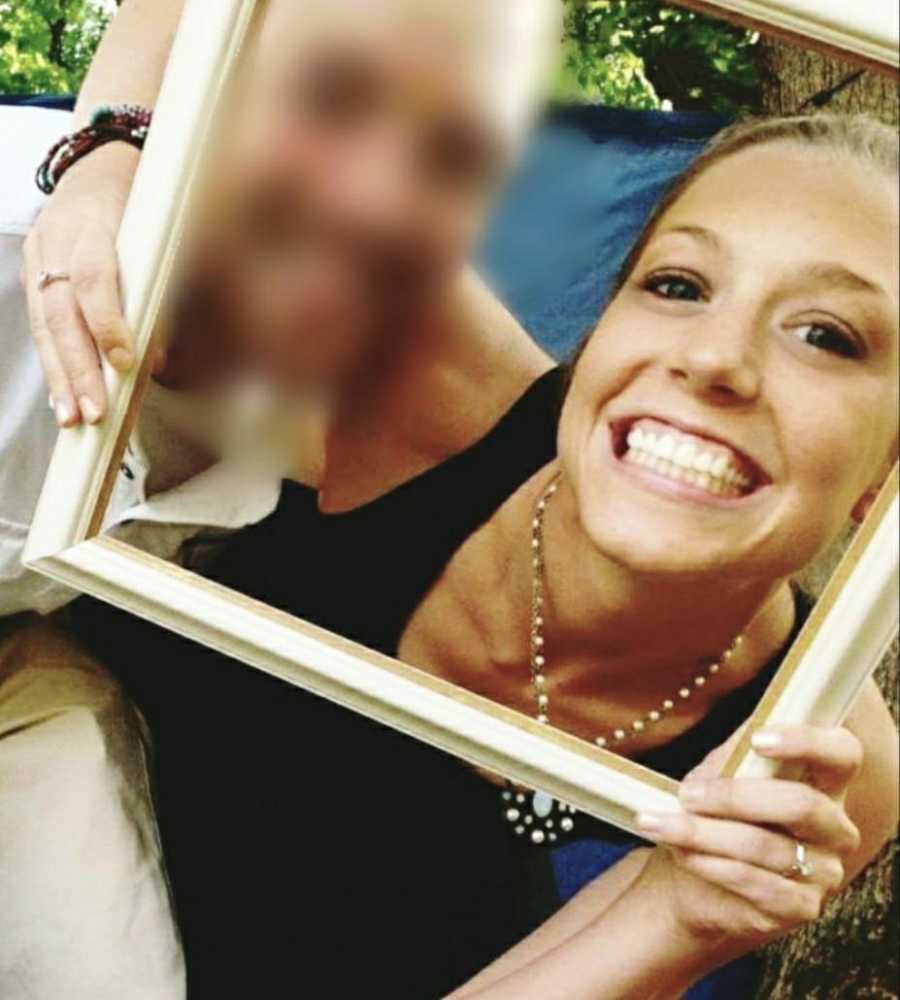 He stood beside me through my first two years of teaching elementary school, becoming financially independent, and through buying my very first house. I encouraged him to move further in his career and he eventually became a successful journeyman carpenter during our relationship. We were finally married in 2015 and amidst some emotional issues on both of our ends, we made it work and were happy for the first several months.
Six months into our marriage, Mark relapsed after a solid seven years of sobriety. I had already been using again at the time. I thought we could drink together, but I was sorely mistaken. Our 21-month marriage was full of trauma, fights, unsafe situations, and finally, ended with infidelity. I was heartbroken. I think he was, too.
I tried to be strong throughout it all. We had attempted couple's therapy several times before. A few months before he cheated, I begged him to go back on his depression medication. We were ecstatic about our new home, but I think after years of watching me struggle mentally, attempting suicide, and be shipped off to treatment time and time again, he just couldn't take it anymore.
The divorce process was quick and cordial. We separated our assets without a lawyer and paid the small fee to file for divorce online. Within 2 weeks of his infidelity, we filed for divorce, and within 4 months I was moved out of our four-bedroom home. With my move, I watched my dreams of building a life and a family disappear in front of my eyes.
For months afterwards I was a mess. I played the blame game in an attempt to simplify this horribly complex situation. I vacillated between hating myself for being such an incompetent wife and hating him for giving up so quickly and falling into the arms of someone else. I started drinking heavier than I had been and whittled myself down to my lowest weight in my 7-year span of anorexia. It all happened so quickly, and I spent two years trying to make sense of it all.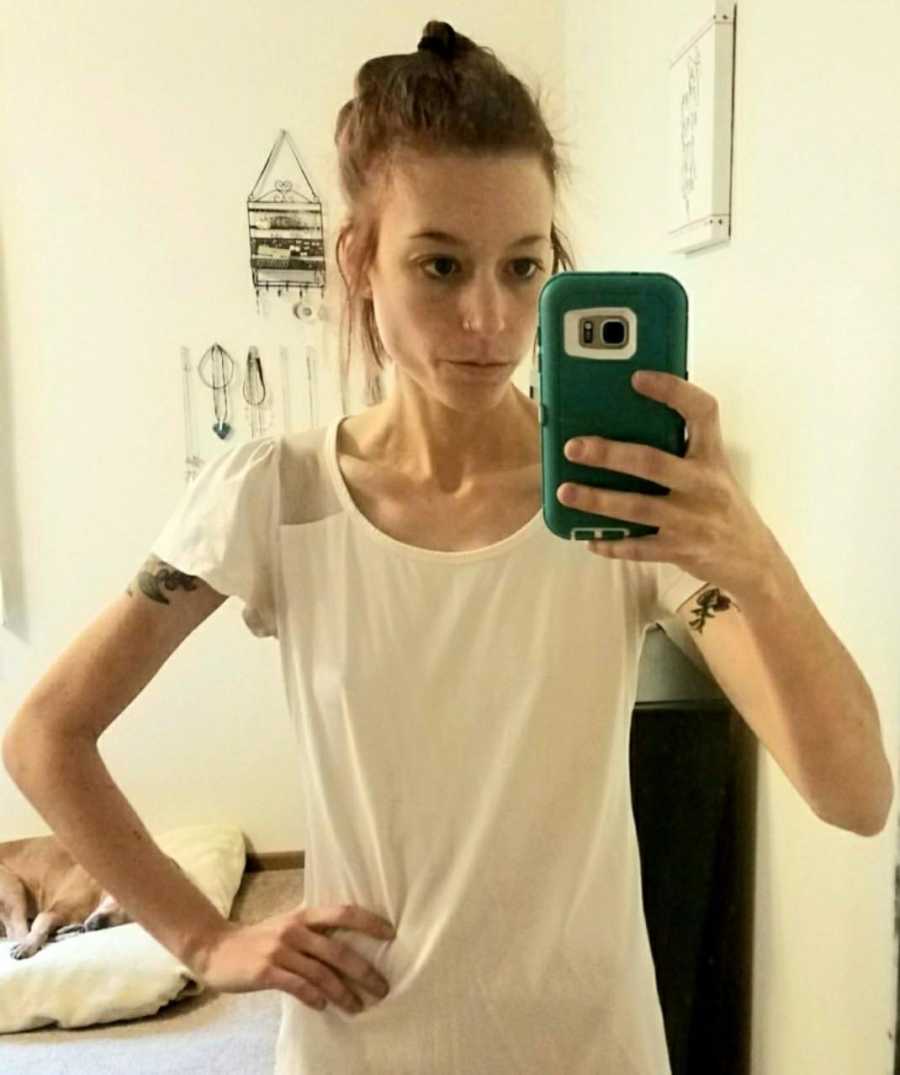 Being separated or divorced at any age is a horrible period of grief and confusion. The sting of the wounds from being 27 years old and divorced was a burden I carried very heavily. Many of our friends were just getting married and having children, and I couldn't relate to any of it. It was hard to watch people be so happy and successful (on the outside, at least). I began to isolate myself from friends and my support system because it felt too painful to discuss. No one knew what to say and sometimes, people said things that hurt me even more.
'You're better off without him!' 'You are so young! You will find someone soon!' 'Forget about him, you'll be happier alone.' These words were wonderful sentiments from loving people who thought they were saying the right thing, but they still hurt. I didn't want to hear any of it. Because the truth was, no one knew what it was like. No one knew how wonderful our relationship was when we were sober and happy, and no one understood the extent of the trauma our marriage had on us. We kept our mouths shut because we were supposed to be sober to the people who loved us. So, we suffered in silence until it all finally unraveled. I didn't want someone new or better, I wanted us when we were happy. Admitting that was too painful and I told myself being angry was easier, but it wasn't.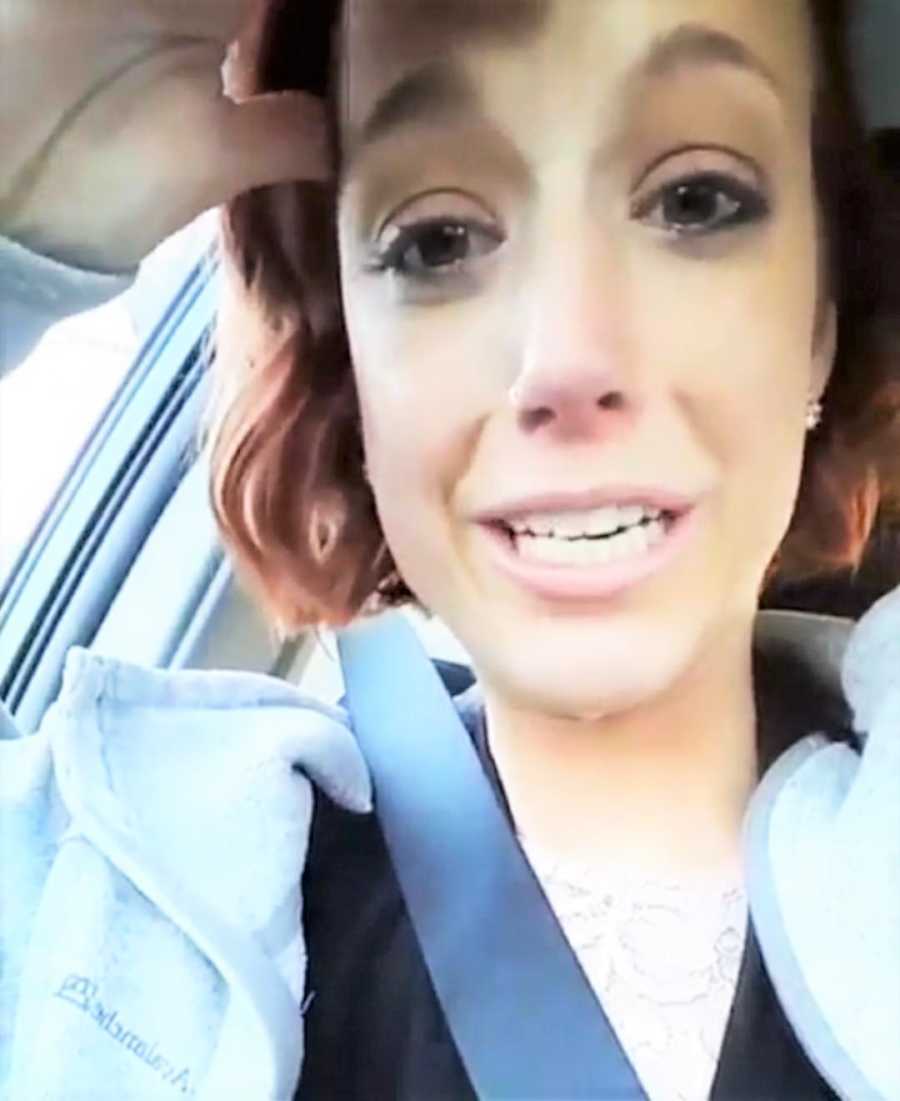 I didn't know how to close this chapter of my life and so I became so unhealthy, I was forced into a state of mind where treatment once again was the only option for me. I went away for 8 months and moved back home to Wisconsin almost immediately upon returning. It has been 3 years since our divorce was finalized and I am still triggered sometimes. I can tell you the pain does lessen, but it takes time.
The number of times I felt inadequate or defective because I didn't immediately find a new partner is insurmountable. He found love very quickly again after he went back on his medication and became sober. I should have been proud of him, but I was devastated. He seemed to be happy again, and I was struggling with my anorexia and mental health worse than ever. It somehow felt like I was 'losing' this unspoken competition of who could move on faster.
Every 8 to 12 months since then I have texted him, asking him how he is doing. I know the person I married was not the same person who I was married to. I can see that now. It's still confusing some days. I try to remain open-minded and neutral because I realized very early on that being angry takes a lot of energy. Mentally, physically, and spiritually. Though his alcoholism and infidelity ended our marriage, my issues played a part in things, too. In a weird way, a weight was lifted off of my shoulders when I realized we both played a part in the demise of our marriage, even if it was very painful.
At the beginning of the separation, the triggers seemed to never end. A song on the radio, a drive past the venue, or a food we enjoyed together…it all brought me back to him. I had to leave my best friend's wedding several hours early the year following our divorce, in tears. Not only was I deathly underweight; I couldn't handle the joyful emotions during the reception when I heard a song that was played at our wedding. All I could remember was how happy we were. The grief hits you in waves. And sometimes it seems to never end.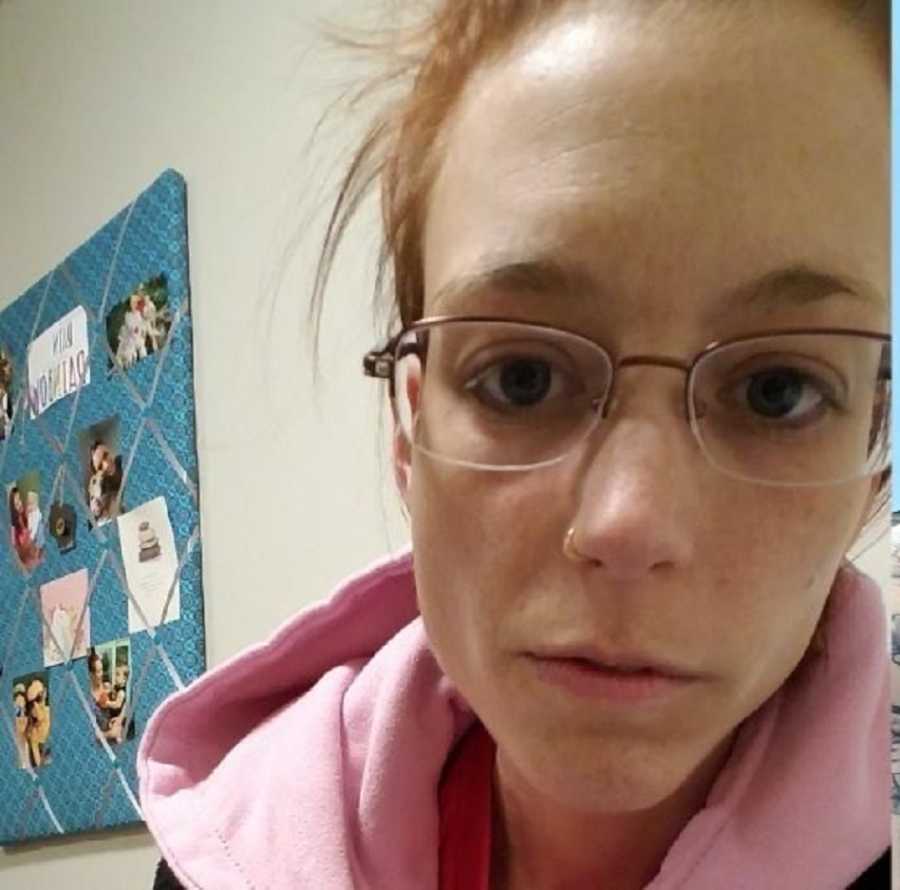 Time does not heal all wounds, but it does put them into perspective a little. I wish I had someone to confide in that had been through divorce to tell me that eventually, it would all be okay. That my feelings were valid. That the pain is complex and confusing and that every part of it, every feeling, was allowed. I didn't know anyone divorced amongst my friends or family…especially someone divorced young. It was a very lonely experience for a long time.
I questioned whether I would ever be happy again. I told myself I was a loser for still wanting to be alone to heal. I drove an hour every Sunday to a divorce support group for about a month, but it just made me sad. All of the people there had children, were older, and were going through their own journey. There is no room for comparison with divorce because it is all painful, but I so desperately needed a young person to talk to. We all grieve differently. Co-parenting, watching your children suffer…it is hard.
I felt as if I had no room to be upset because we had just started our life together. I needed someone to explain to me that it is a whole different type of grief to walk away when we did. My history of trauma didn't help things. We all cope and suffer in different ways and no way is better or more difficult than the other, but I didn't know that then. Therapists, friends who were in relationships…it all seemed to make me more depressed. So, I stopped talking to people. I stopped reaching out and I retreated into my own world, as I tend to do when I am suffering.
The loss of a relationship is such a tricky thing because the person is still alive and well and there is no grave to visit in the aftermath. Society pressures us into dating apps and 'moving on,' but I have learned it is okay to take your time. It is okay to be single and go to therapy and try to figure out what you want in life. At the same time, it is also okay to find someone new who makes you happy, no matter how recent your divorce is. There are no rules to this, and that is what makes it really hard some days.
I don't have answers on how to heal from divorce besides taking it one step at a time and listening to your heart. If you are not ready to date, then don't. If you are, then sky's the limit. Do what makes YOU happy, not anyone else. I also am one of the biggest advocates for therapy. And when you are ready, if it is a safe situation, trying to make right with your ex. If it is not, then do what you can to stay safe, protect yourself, and surround yourself with love and things that give you pleasure. Man, woman, or partner. It doesn't matter. If it doesn't help you, it hurts you.
I want others to know that although divorce is common, it should never be glossed over as a normal part of life. That hurts. I tell all of my friends in their twenties that are in long-term relationships that they can come to me if they ever are having relationship troubles or questioning their long-term plans. Sometimes I wish I had felt safe enough to speak out about it to someone. I did feel pressured to get married and that is not what anyone should have to experience. What you want in life is worth fighting for.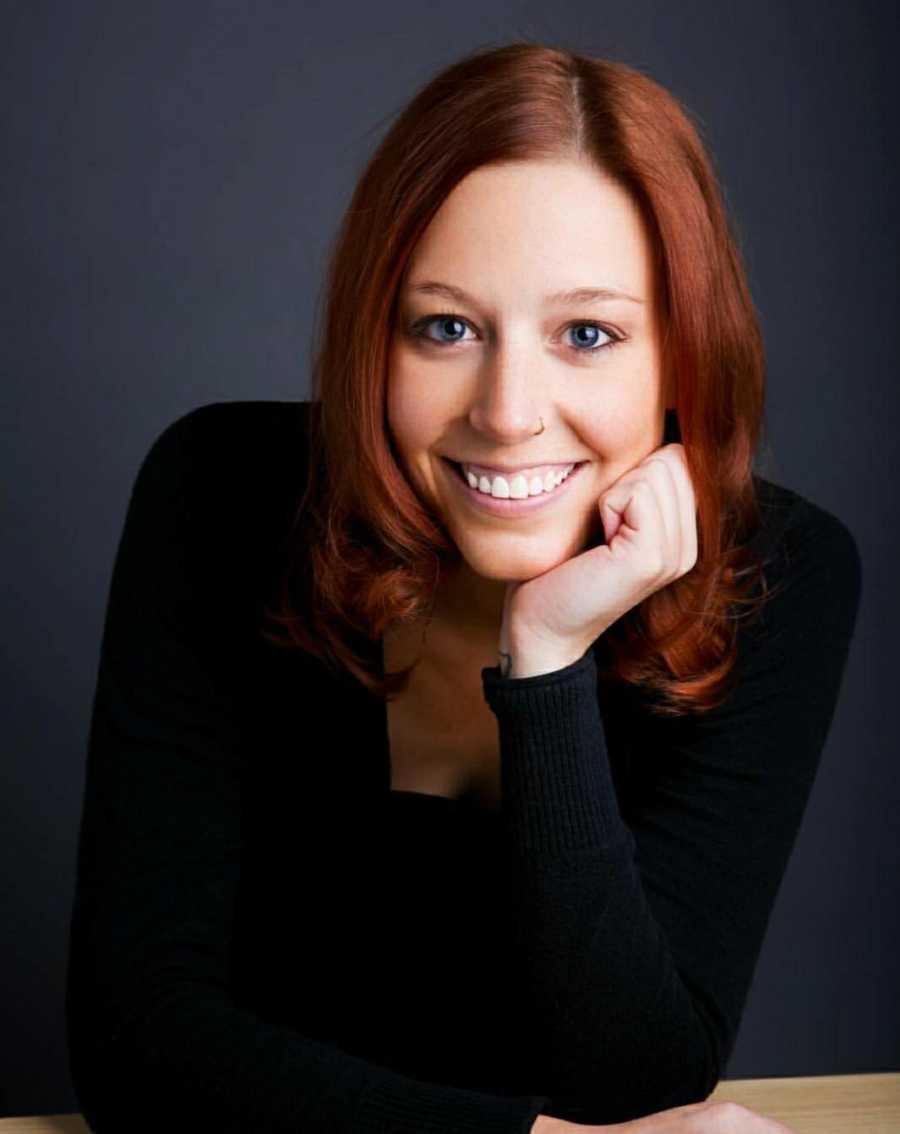 My wish is for everyone to feel safe loving who they want, as well as having the right and safety to leave, if they so choose. I was privileged in the fact that I felt safe to leave, and I could see my partner's actions as an extension of their illness, and not who they actually are. I don't know if I will ever get married again, but I understand now it is my choice to make. Life sort of became a 'before' and 'after' for me for a while, as it has many times after trauma…so for now I am just trying to live in the moment.
Times are tough, but so am I. I hope anyone reading this understands they are not defective for leaving a marriage if they need and choose to. No matter what happens, your feelings are valid, and you deserve safety, security, and most importantly, true love. Listen to your heart and you will find your answers there. I always try to be available to talk to anyone of any color, gender, or age about their experience with divorce, and I hope that you can find those people in your life as well. No one should ever have to suffer alone."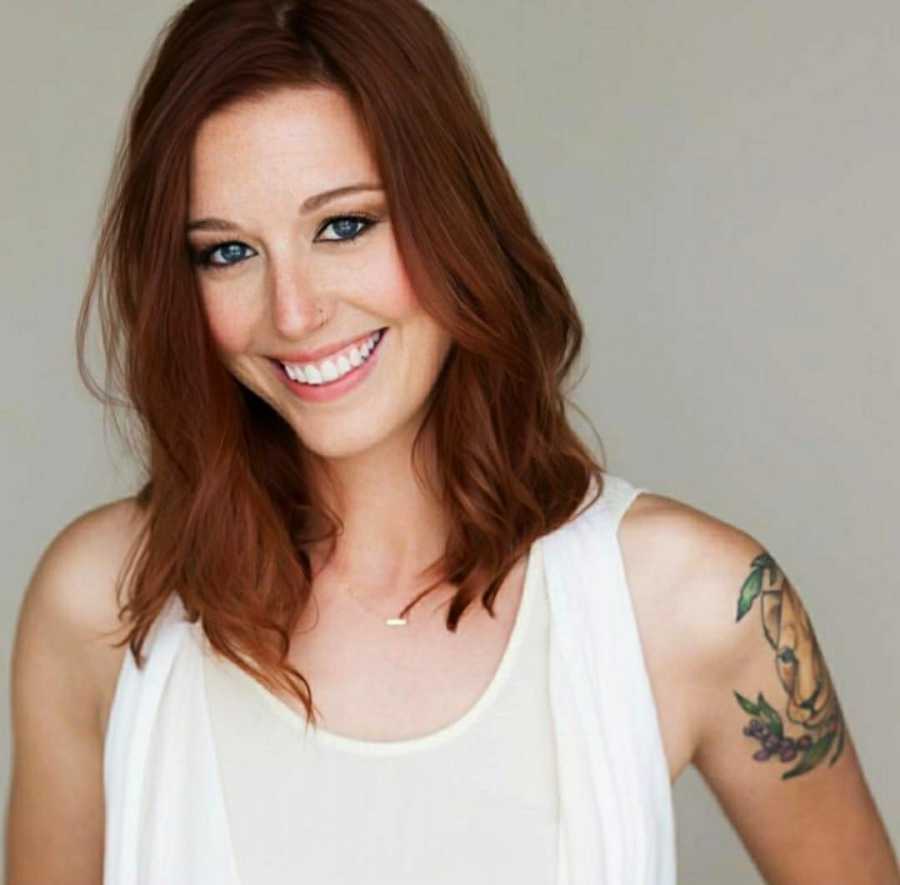 This story was submitted to Love What Matters by Molly. Molly writes poetry about trauma, mental illness and navigating relationships. You can follow her and find out about her book on Instagram. Submit your own story here and be sure to subscribe to our free email newsletter for our best stories, and YouTube for our best videos.
Read more from strong women dealing with divorce:
'My husband was living a double life. I found YEARS of mail in his trunk. He changed the locks, abandoned me in a parking lot.': Woman re-marries 'amazing' man she met on blind date, says 'love always wins in the end'
'The text was simple: 'Later 2nite.' He was my husband. She was my great friend. All he could muster was, 'At least I come home to the family.'
Provide hope for someone struggling. SHARE this beautiful story on Facebook with family and