"In the summer of 2010, I was invited to take part in a research trip to India to study fabrics made by nomadic tribes there. I was so excited, thinking it would be excellent for my resume and would set me apart in my career in the fashion industry.
It wasn't my first time in a foreign land, having spent time in Turkey and Uganda, so I thought I was prepared. Now that I look back, I realize no one can brace themselves for life-changing encounters like the ones I had. No one can be prepared for events and situations that challenge the very core of our being and set us on an unlikely course.
I landed in Delhi in the heart of summer and was immediately overcome by the heat, sounds, and crowds. I made my way through the airport and met up with the other FIT alumni and professors. As we walked out of the airport, I was suddenly face-to-face with children — homeless, hungry, helpless children — begging for food and money. A local shouted at the children, and they scurried in fear as we were rushed into our cab. Our journey had just begun.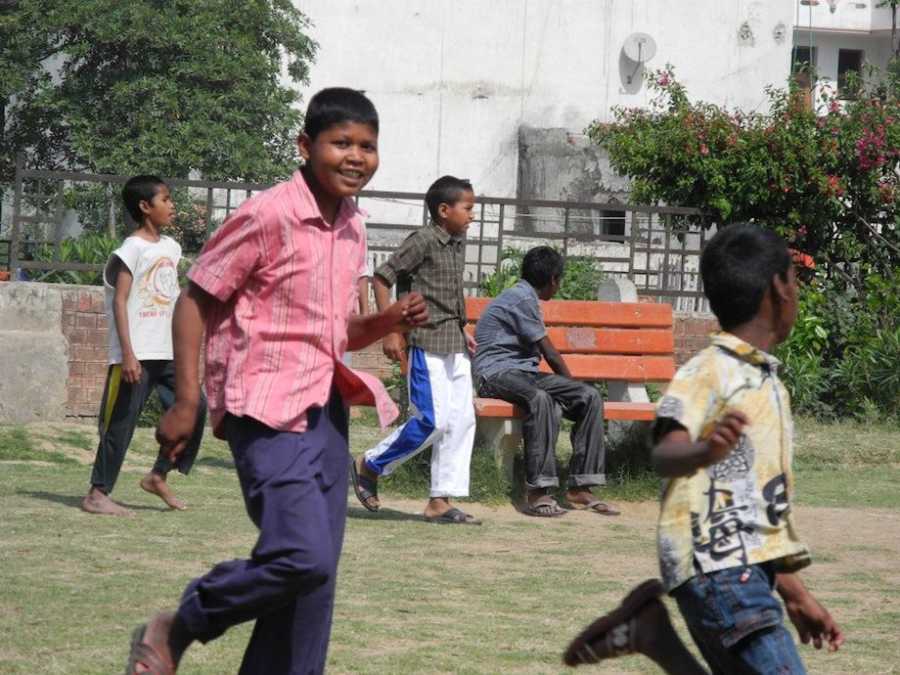 Over the next couple of months, we would travel to some of the most beautiful places and experience the colors, diversity, and beauty of India. But every night when I closed my eyes, all I saw were those innocent, helpless children. I was not able to process their suffering. I was not able to set aside their needs and still carry on with my trip.
I was desperate to clear my conscience. When the rest of the group returned to the USA, I did not. I decided to stay back and do some volunteer work in the slums of Northeast Delhi.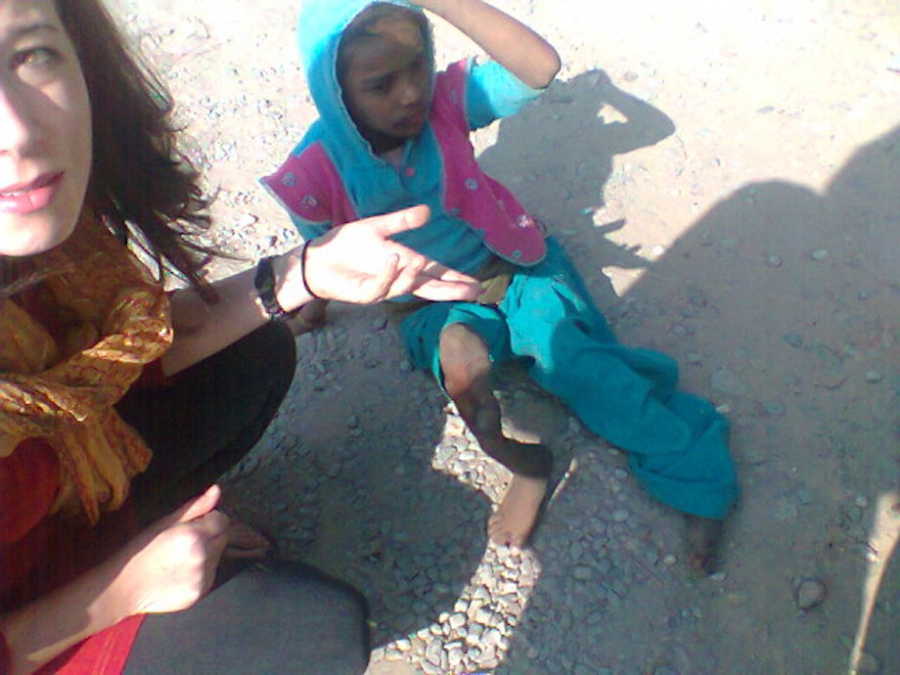 When I first moved into the slum, the mosquitos eagerly welcomed me. Almost immediately, I contracted malaria, dengue, and chikungunya. Typhoid said hello not long after. A young orphan girl, Fatima, visited me daily. She brought me food and made sure I was drinking plenty of fluids. Thanks to her, I recovered and gained a sobering understanding of the vast differences between my cozy American life and the lives of those in the slums half a world away.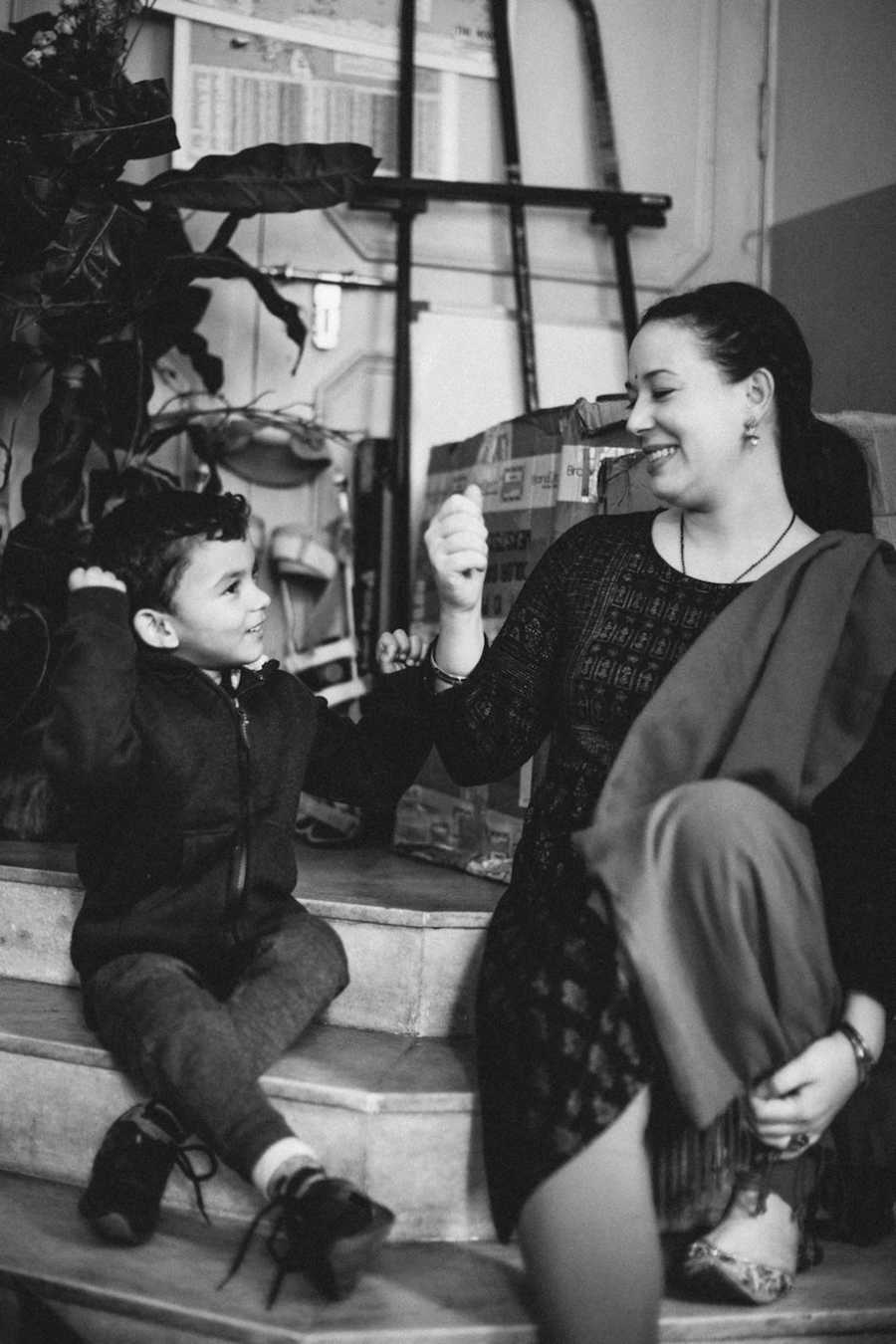 Fatima continued to visit me. Though we had a language barrier, words were not needed for me to recognize her plight. She was alone, abandoned by her parents. She grew up in an orphanage in the middle of that slum. No one cared for her when she was sick. No one asked her how her day was after school. And to make matters even more unbearable, she was a girl born into a misogynistic environment. She told me, 'I have no purpose to live,' and cried heavy, hopeless tears in my arms.
Over those next few months, we grew close. I waited for her every day after school with her favorite snacks, just like my mom and dad used to do for me, my sister, and my brother when we were young. I voiced the dreams I had for her and everything I believed she would become in the future. I praised God when she finally saw herself through my eyes. One day she declared, 'I want to become a hairstylist and a makeup artist.' As she found her purpose, I found mine.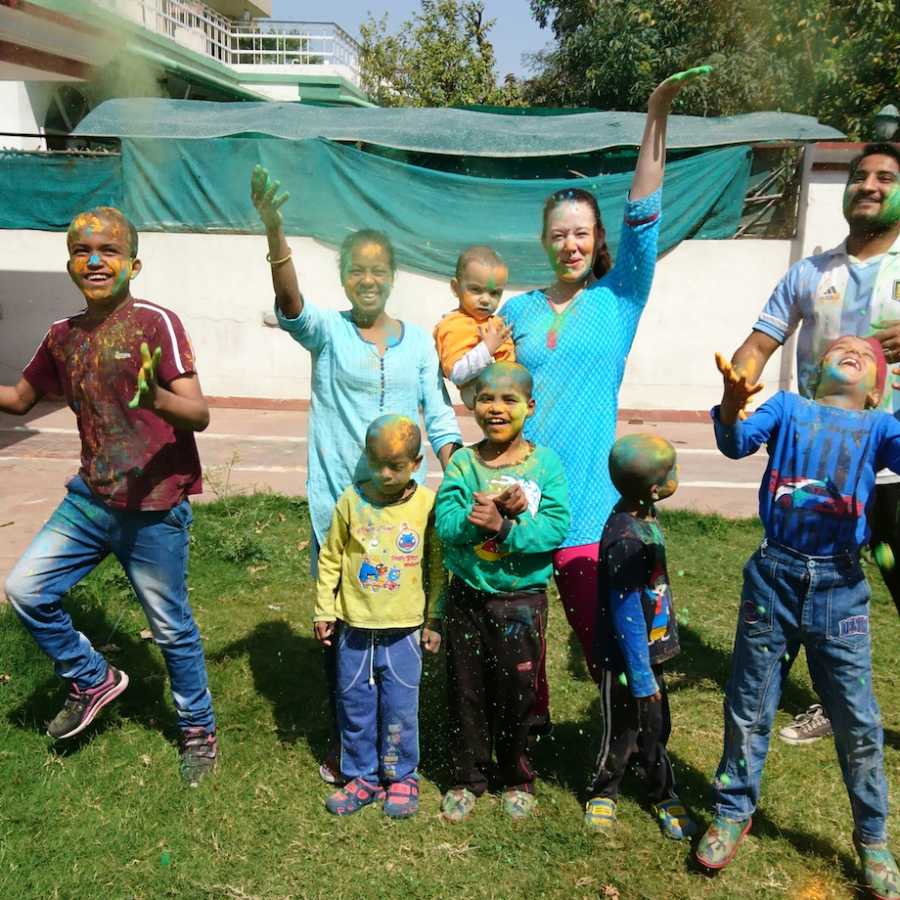 The slum community embraced me, calling me, 'Didi,' which means big sister. I spent many days cooking in tiny kitchens, sitting on the floor of shanty houses drinking chai, flying kites on rooftops, carrying children to school through flooded allies, and just simply being present — fully present — wherever I was. My only aim was to value the person or people standing in front of me, trying to help them however I could.
Six months later, my visa was about to expire, and I had to return to the USA. I told Fatima, 'I will come back.' She looked at me awkwardly and said, 'No one ever comes back, Didi.' The way she said it still pains me to this day. She was not sad. She was used to it, used to abandonment, used to loneliness. Her 14 years in this world were filled with people who 'never came back.'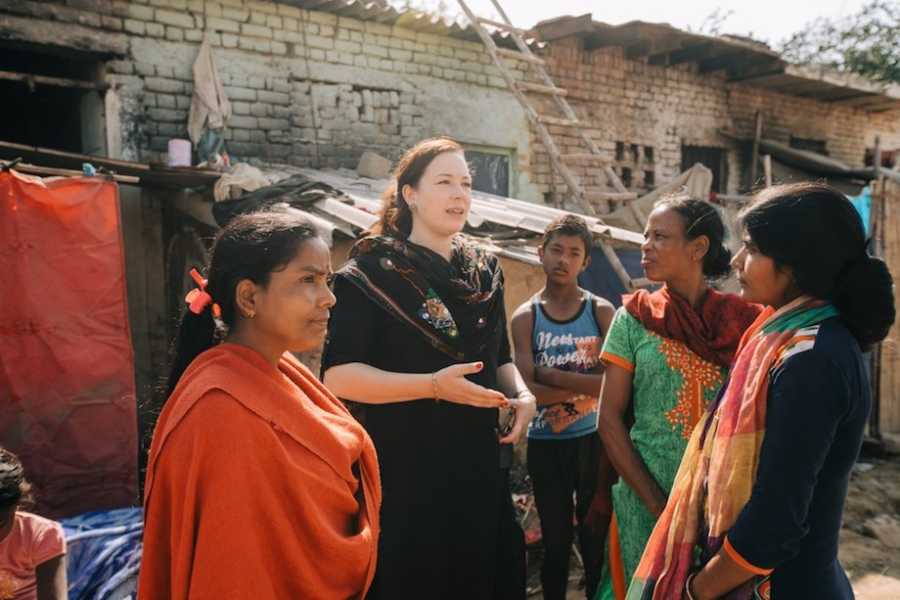 When I returned to my parents' home in New Jersey, life wasn't the same. I wasn't the same. I was a changed woman. After all I had experienced, after all the love and purpose I felt, I could not go on with my cozy life in the USA. I decided I would not return to NYC or the fashion industry. With my parent's compassionate, unwavering support, I sold my car and all my belongings and moved back to the slums in India, permanently.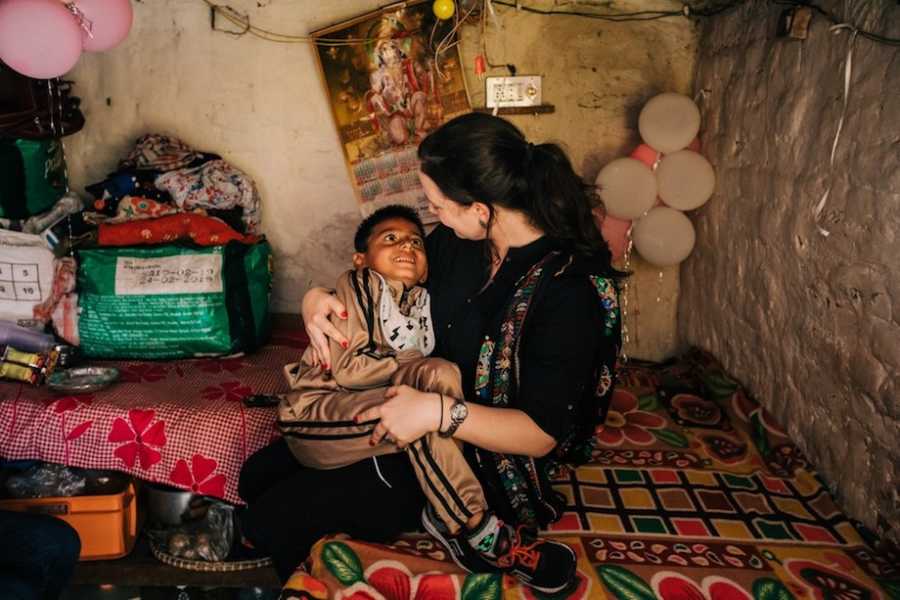 I would have stayed a volunteer in that orphanage all my life if it wasn't for a chance encounter with a special needs boy named Beautiful. At that point, I was volunteering in a shelter home for children who were being rescued from the streets. Delhi alone has more than 100,000 children living on the streets, most of whom have special needs and are abandoned by their own families. On one particularly cold night, a 12-year old nonverbal boy was rescued and brought to the shelter home. He was found completely naked, sexually and physically abused, and left for dead in a ditch on the side of a road.
He was physically damaged and emotionally destroyed. He had a look on his face of total fright. Only God and that boy knew what he had suffered. We cared for him, pouring out love in the most sincere and gentle ways I knew how. We had 50 children in that shelter, but this boy consumed most of my thoughts and time.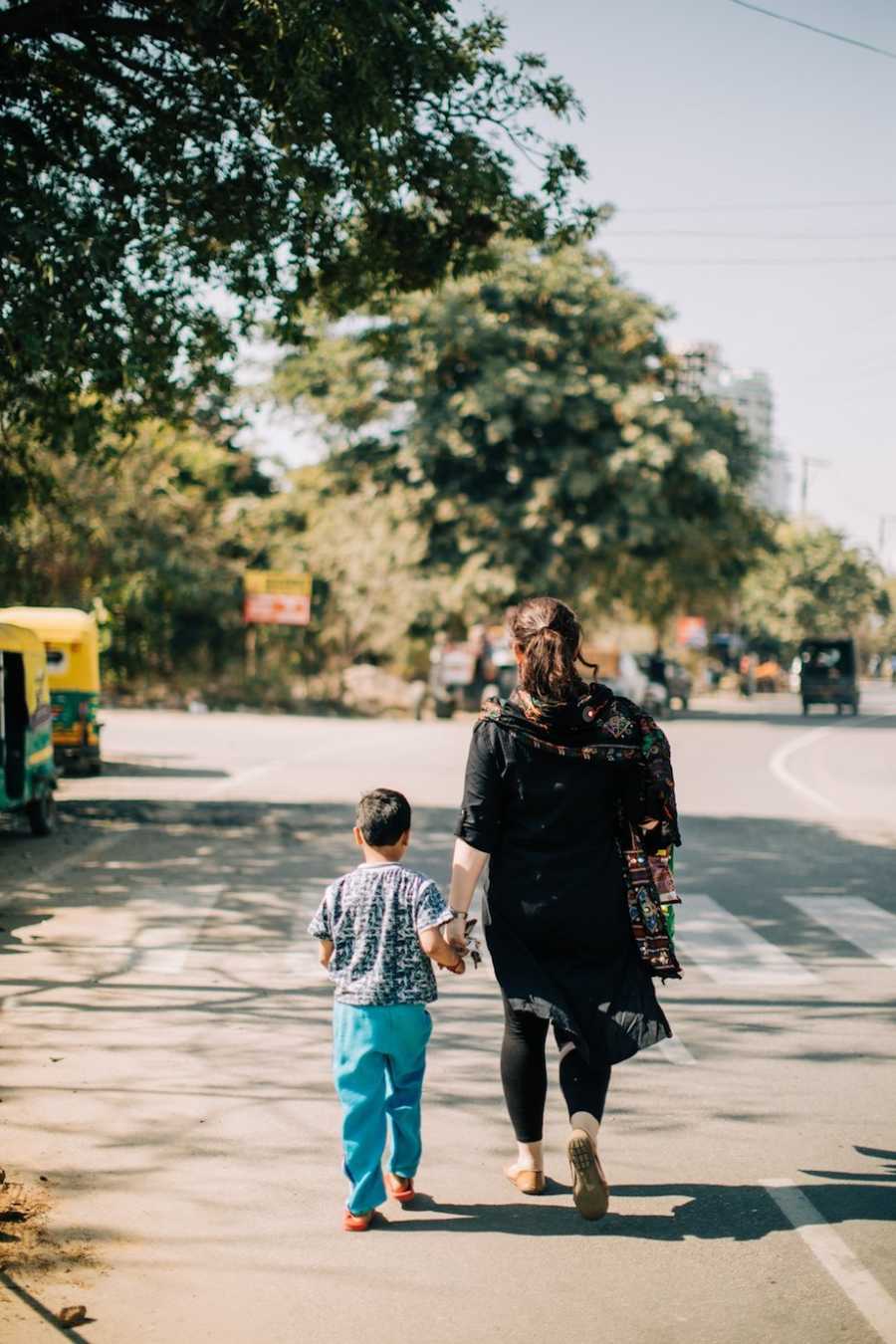 A few weeks later, just after breakfast, the children were surrounding him, loving him as they grew accustomed to doing. They were pressing him, 'Aapka naam kya hai?' which means what is your name? And in a labored voice, he murmured, 'Surendar,' which means beautiful. The children erupted in cheers, 'Surendar! Surendar! Surendar!'
As the weeks passed, Surendar began to find hope and joy. He played soccer in the park, he held a pen and scribbled, he jumped and danced for the first time. He was joyful. And then it was all taken away from him.
I approached the head of the organization that ran the shelter home. He is a man known for guilting Americans into downsizing so they can make sizable donations to his nonprofit. I met him in his marble and teak-wood laden office in a high society in Delhi, far away from the overcrowded village where the shelter home was situated. I told him that Surendar needed therapy, healthcare, and special education. This man, as if he had already known what I would ask for, cut me off mid-sentence, 'There is no return investment on children like this…. You will never succeed in this work because you are too sensitive.'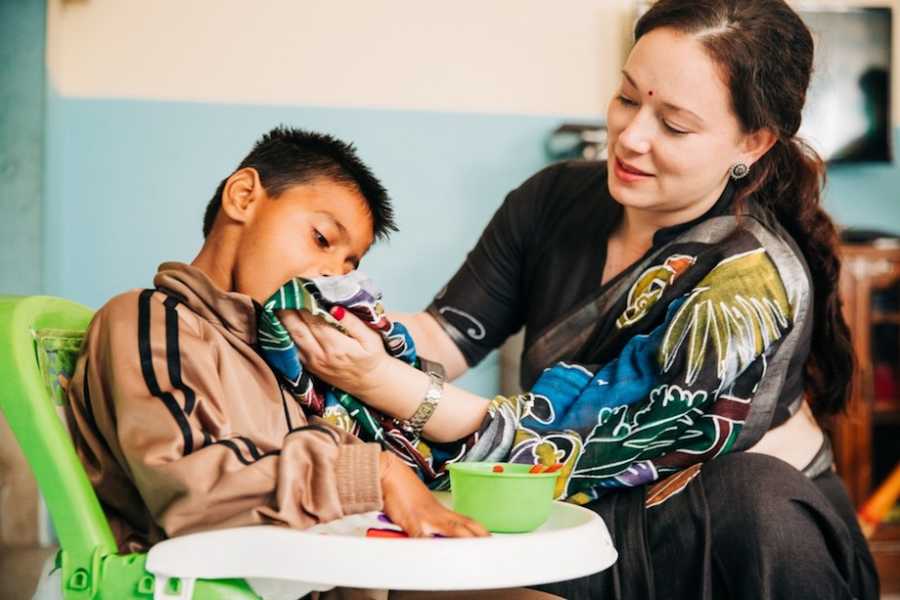 Before I could even come to terms with the rapacity of that stance, Surendar was transferred to a state-run mental institution notorious for its abuse and neglect of children. I fought, I cried, I all but laid myself in front of the car to stop this. I visited Surendra soon after he was admitted to the mental institution. He had become a shadow of what he was. He walked into the front office with his head down. He smelled of urine, his hair was matted, and his eyes were vacant.
With even greater determination to rescue this boy, I started searching for alternatives. But when I tried to visit Surendra a few weeks later, I was told he had passed away.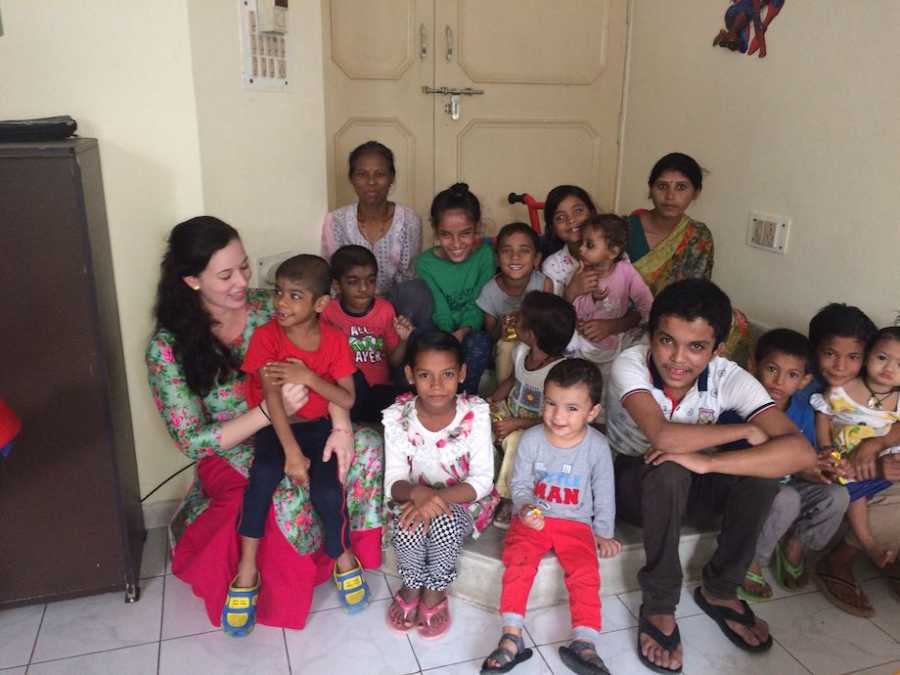 I will never forget laying on a bamboo mat under a creaky fan and just weeping until the sun faded below the layers of congested buildings surrounding my flat. I got up, splashed water on my face, and turned that devastation I felt for Surendra into a life mission to make sure at least one more child would not have to suffer that same fate.
With the support of my church, family, and friends, I pooled together enough money to put a house on rent, and I began rescuing children with special needs from the streets, one by one. Almost instantly, I became a mother to four boys with special needs.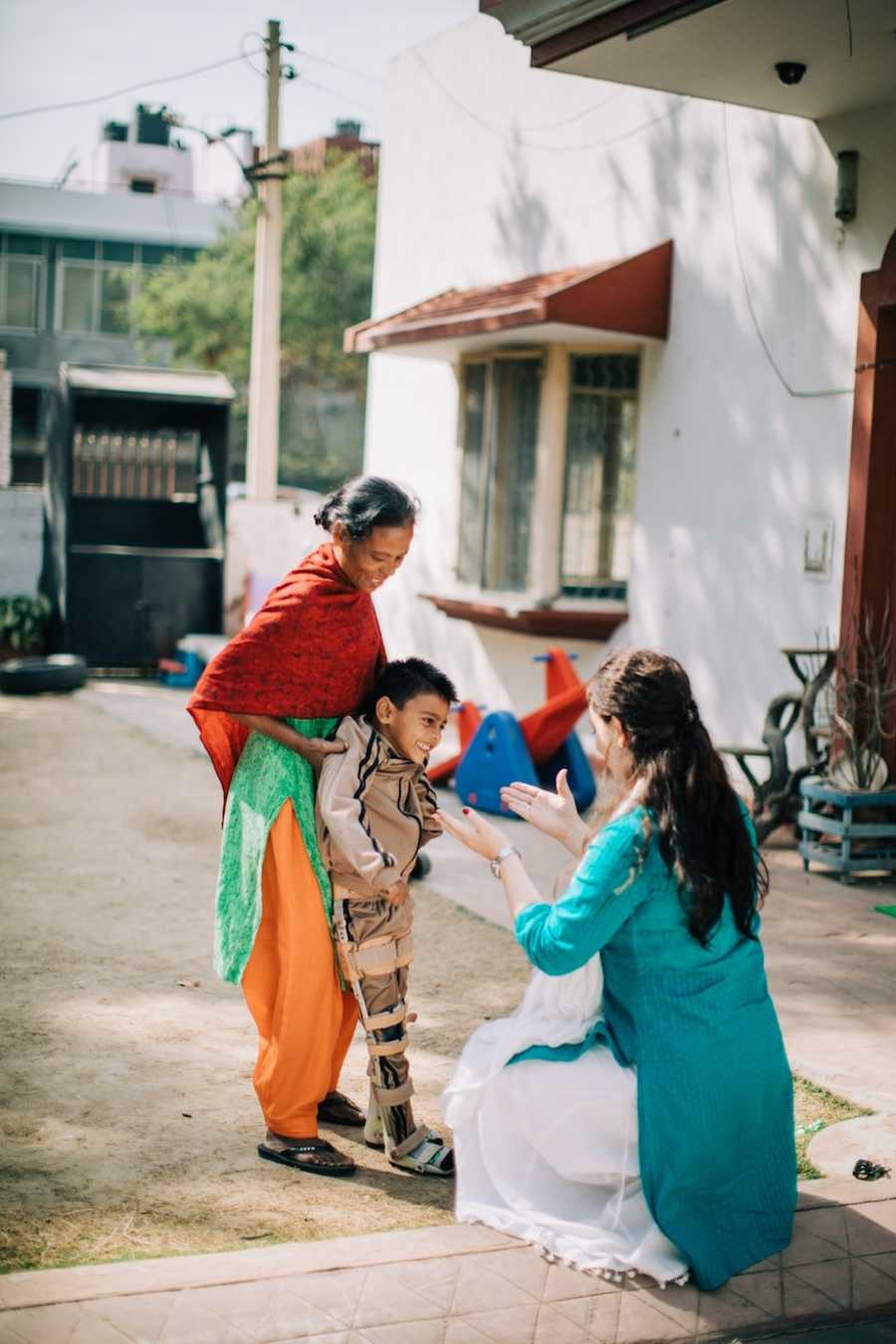 There I was: a single woman in her mid-twenties from a foreign country running around slums and overcrowded streets, looking for children in need of help. I was often opposed. I was even robbed, arrested and my life was threatened. But nothing could stop me from this work. With God on my side and Surendar as our angel, I was able to reunite abandoned children with their families, educate communities on how to care for people with special needs, and adopt my eldest four boys.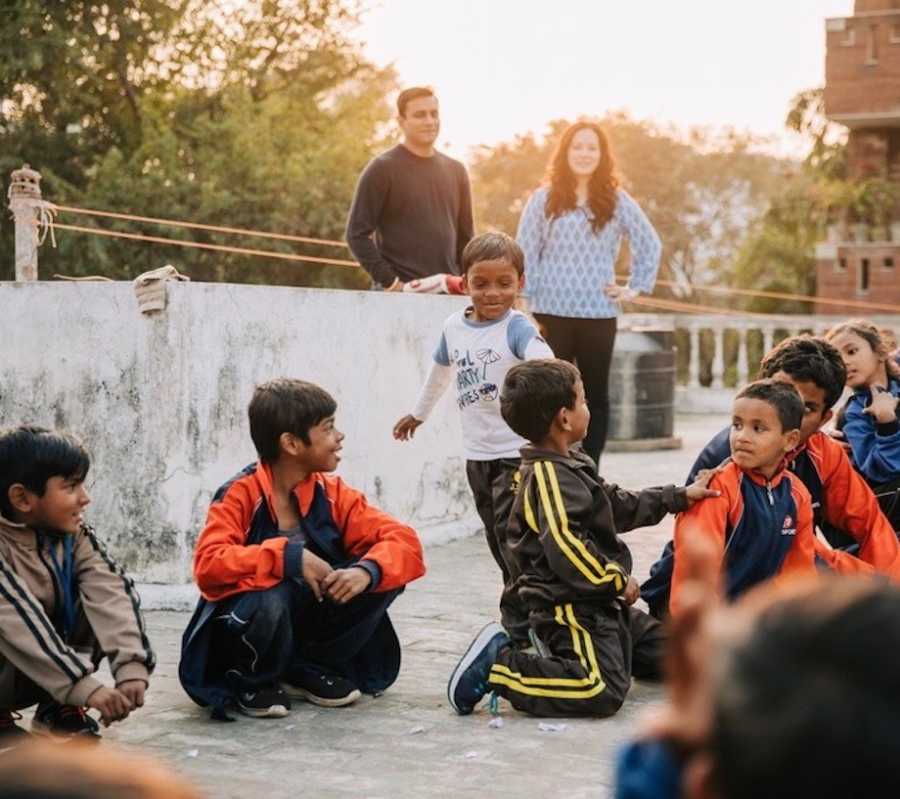 I was later introduced to my husband, Yogesh, in a nearby park by my rescue dog, Happy. But that is a whole other story that I will share another time. I will say this though: If it wasn't Yogesh, it would be no one. I believe just as I was set apart to start this work, Yogesh was set apart to come alongside me and continue to grow our beautiful, diverse family. Today, we are the parents of ten amazing boys.
When I gave birth to our biological son, Adi, in 2015, I was honestly worried. How would this change our family dynamic? What if I love him more than the others? What if I am not able to give him all the attention he needs and deserves? I now see how innocently foolish those fears were. My love for Adi only fuels my love for my other boys and vice versa. Whether through birth, adoption, or foster care, we are a family. It was destiny we ended up together, and it has been the greatest miracle of my life.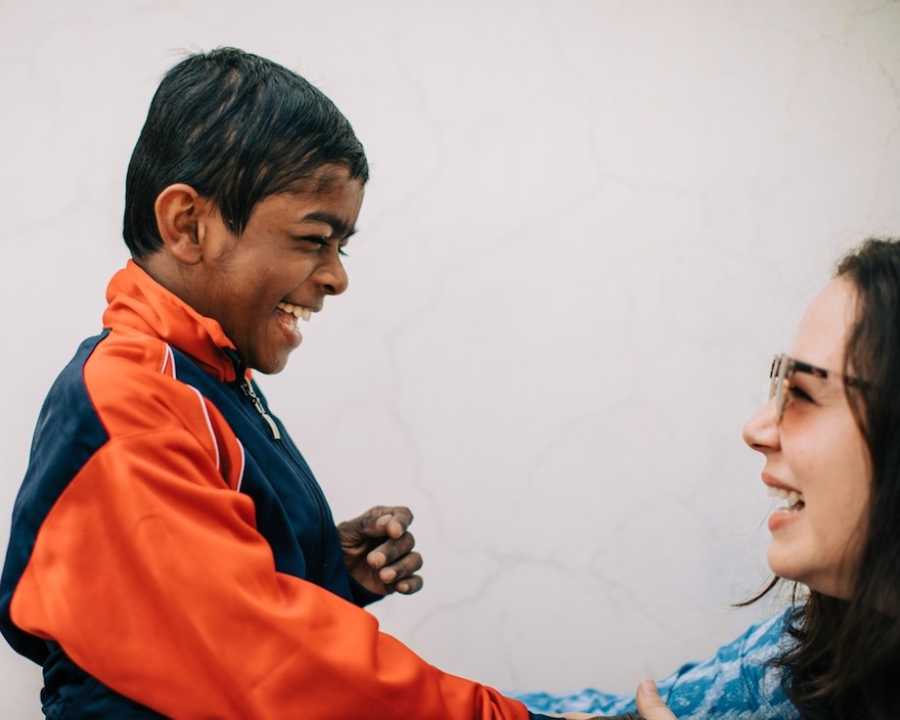 Most people think I changed my life's course for Fatima and other children like her. But if I'm being honest, I gave it all up because there is no material possession, fancy title, or lucrative opportunity that compares to the reward I feel when I am able to have a hand in bringing a child from hopelessness to hopefulness. There is nothing I enjoy more than creating nurturing, loving safe spaces for these same children to thrive. And this is exactly what I strive to do every day.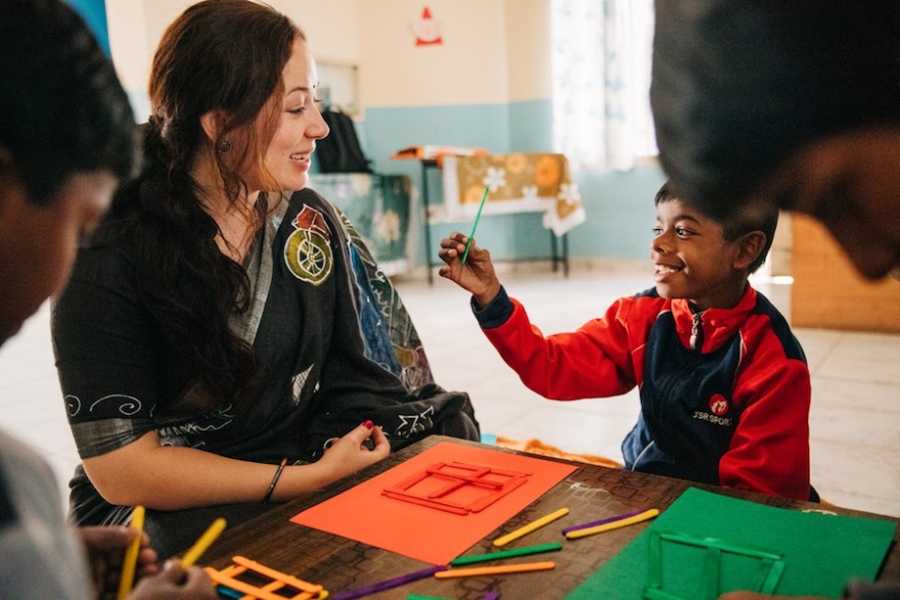 I want people reading my story to know, it's not finished yet. It has taken a lot for me to get to this point, but I have a long way to go and many more children to rescue. I am now working hard to raise funds so I can build a home of our own, a home with enough space for our children to grow and for our family to welcome in more sons and daughters. You can read more about that on our website.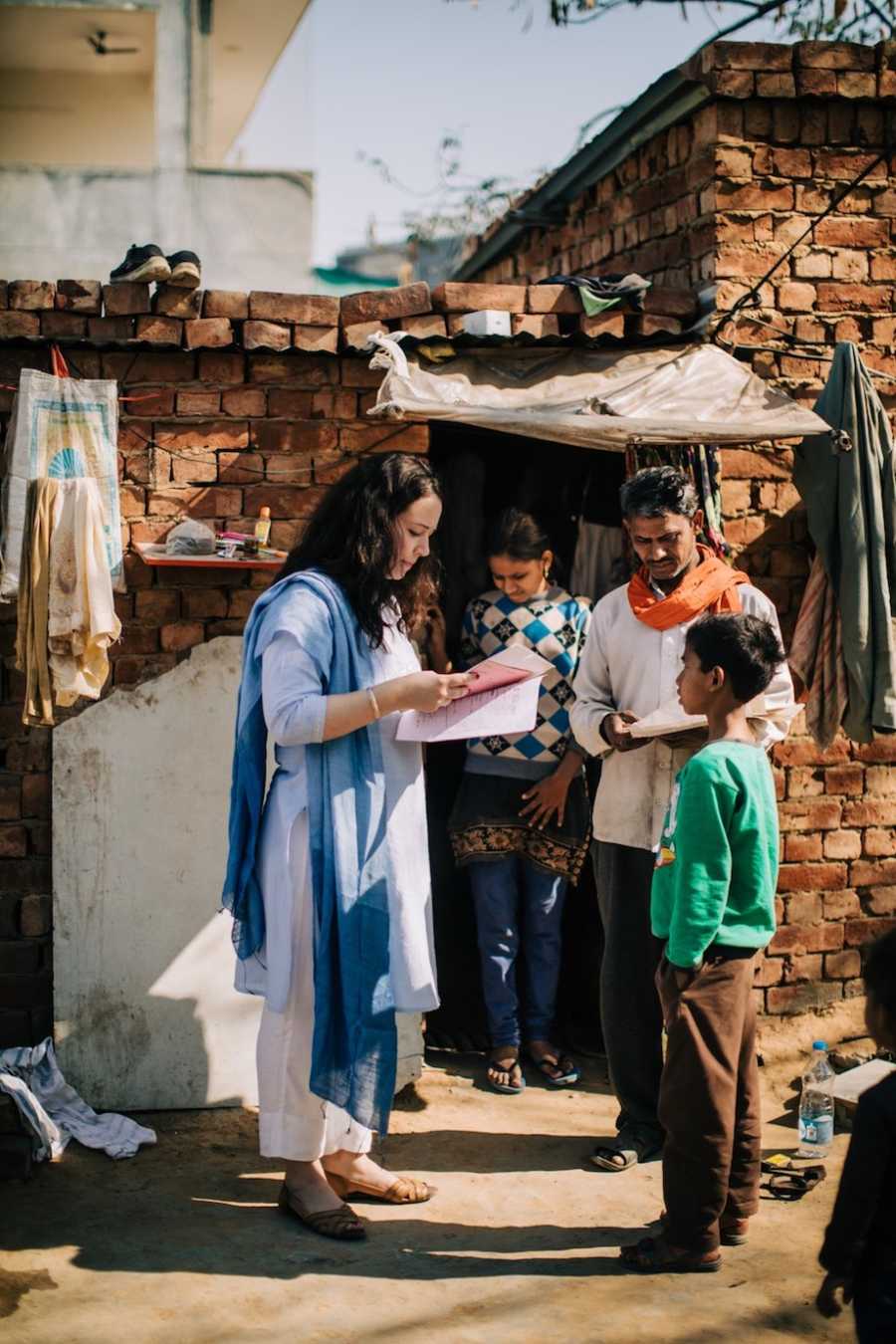 I get a lot of encouraging comments like, 'Wow! You're amazing. You're a saint.' But I am far from perfect, and even further from a saint. I am human. And I am just trying to live to be the best human I can be, in spite of my frequent failures and set-backs. I have my bad days, my hopeless moments, insecurities, challenges, and restless nights, just like everyone else. My children are my purpose, but that doesn't mean I don't feel lost sometimes. I try to default to love. In those doubtful moments, I find peace in knowing my love will go on. If I've done nothing more in this life but love my children relentlessly, then I have lived life well, and it is well with my soul."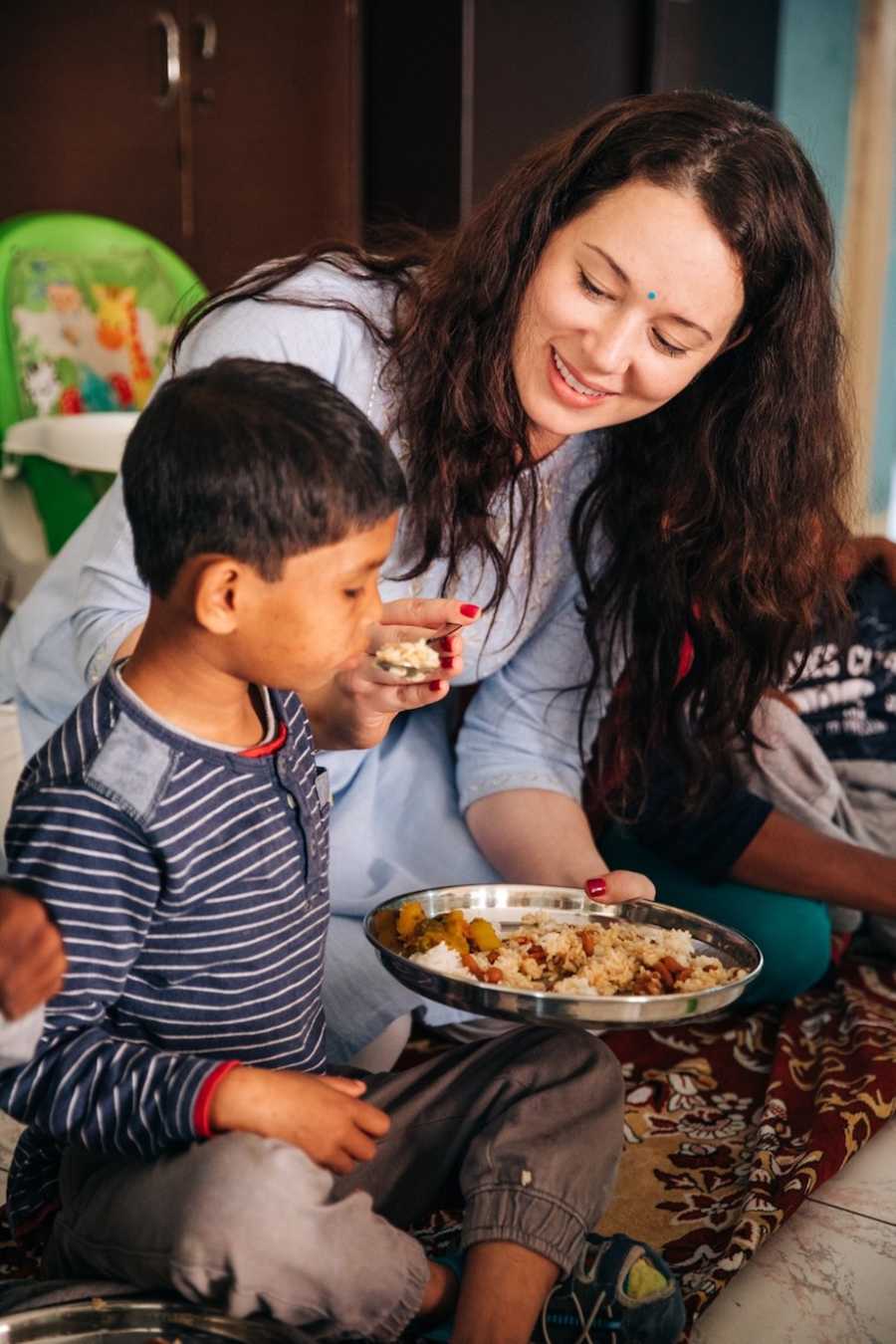 This story was submitted to Love What Matters by Courtney Lalotra from Brick, NJ. You can follow their journey on Instagram. Do you have a similar experience? We'd like to hear your important journey. Submit your own story here. Be sure to subscribe to our free email newsletter for our best stories, and YouTube for our best videos.
Read more stories like this:
'He cried by the door. He was hoping we'd take him back. Our anxiety levels were through the roof.'': Mom shares international adoption journey, 'We can't imagine life without them'
'That was my son. This precious boy was going to become OUR boy. We thought our hearts would burst.': Woman shares international adoption journey, 'We love that we get to be their parents'
'How do I choose?' Arms rose towards me, eyes searching my face to see who I'd hug first.': Mom details emotional adoption journey, 'This is better than the perfect family I imagined'
Do you know someone who could benefit from reading this? SHARE this story on Facebook with family and friends.