"This morning, I was up bright and early to go on a hike on 7th street, carefree. It was a beautiful morning.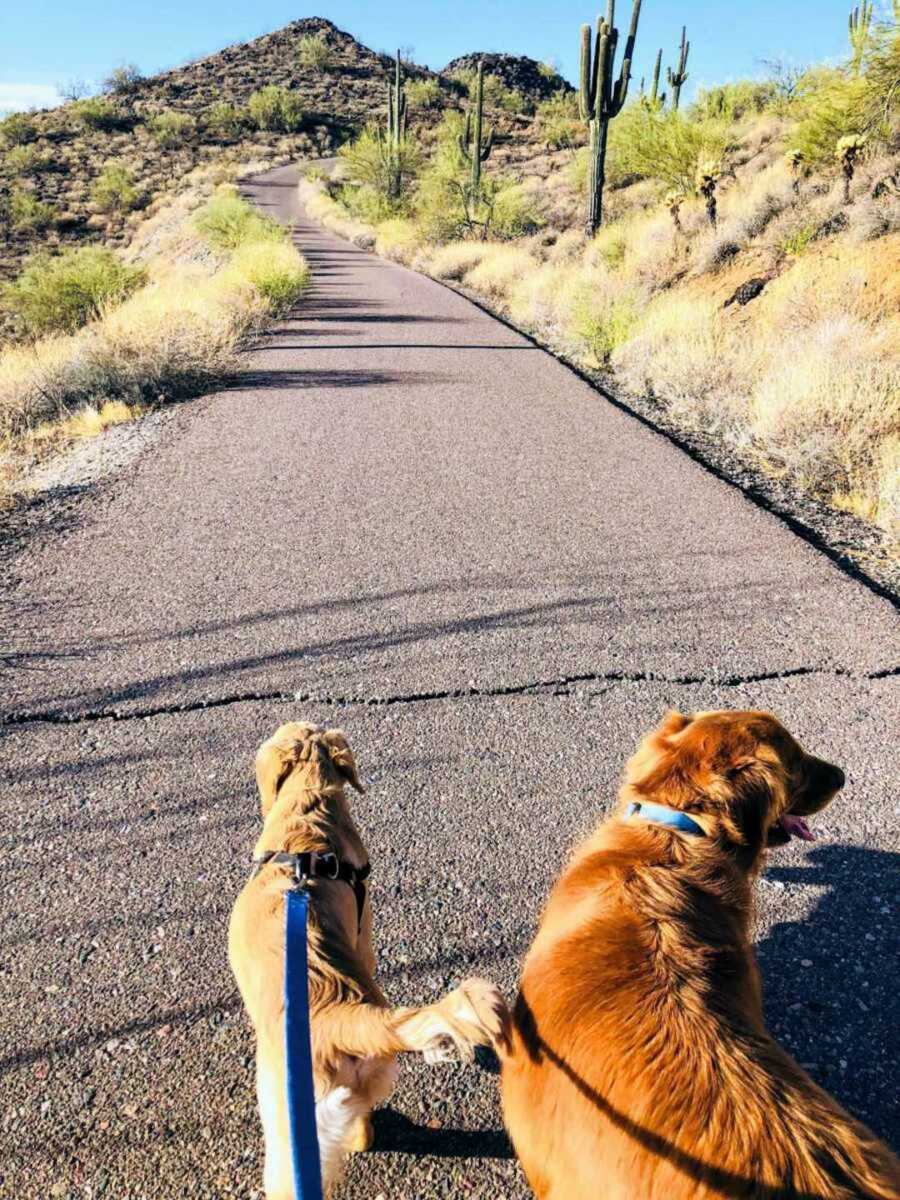 As we were walking down the hill, I almost stepped on a rattlesnake! But my hero of a puppy, Todd, saved me. He jumped right in front of where my leg was. I surely would have been bitten.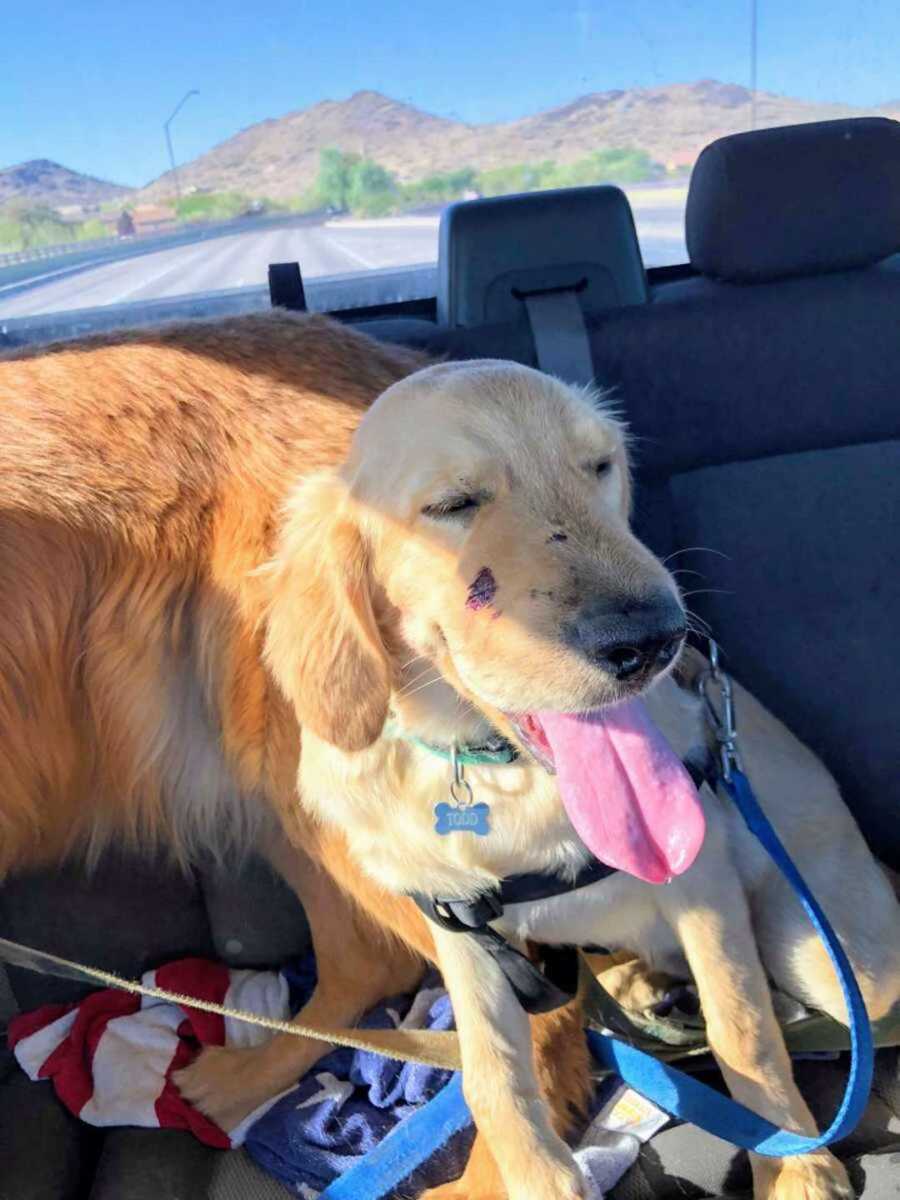 Todd was bitten saving me. He was yelping right away. The moment the snake struck, I knew I had to hurry to the hospital. I picked Todd up, carried him to the truck with Copper by my side, and got him to the Anthem Animal Hospital in less than 10 minutes.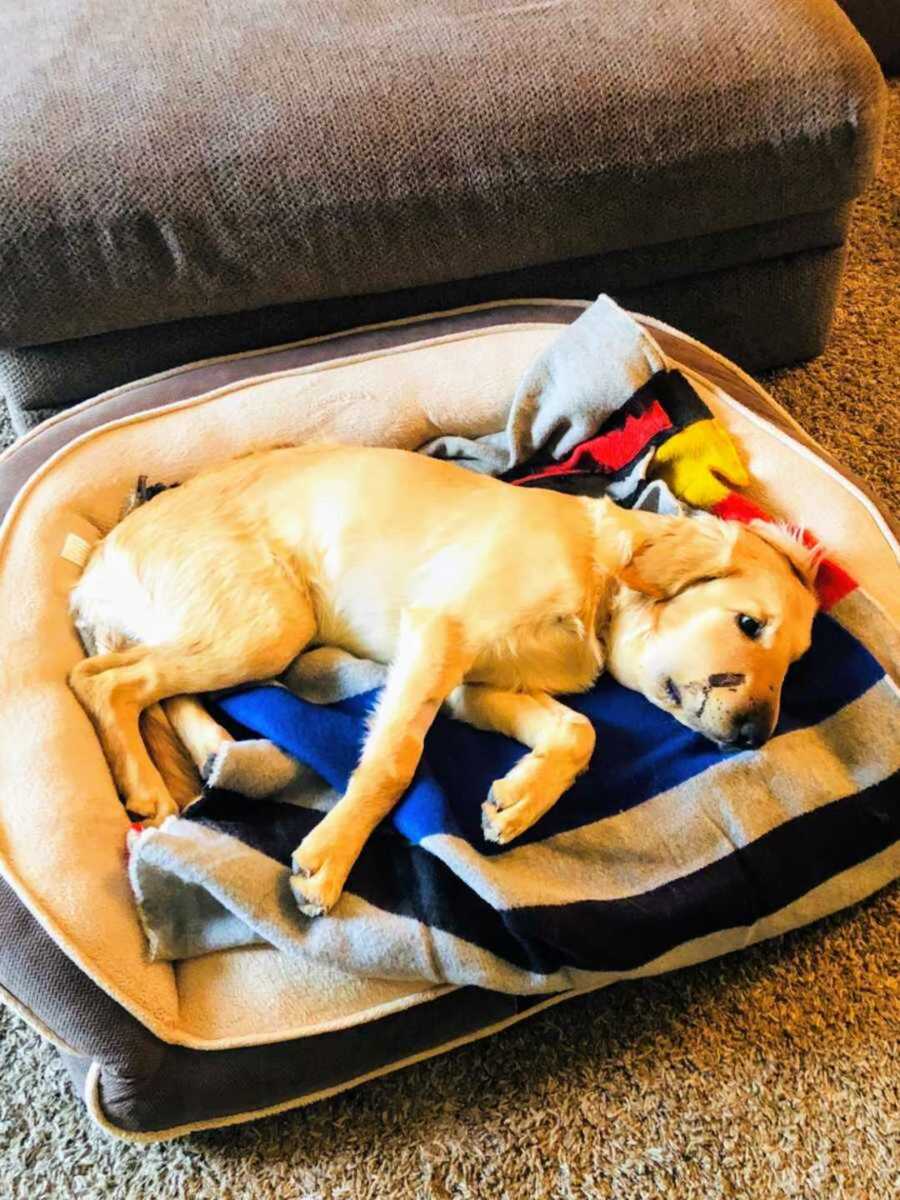 I want people to know that I'm a native. I understand the dangers of Arizona, and am extremely aware of my surroundings. I never heard a warning rattle…nothing! The snake was so camouflaged.
It struck Todd because he noticed my leg. I think it was sleeping. It for sure would have gotten my leg if Todd didn't look to see what it was.
Todd received antivenom and was in the hospital for 12 hours. He is a trooper but doing well.  This is what a hero looks like! Please say a little prayer for my sweet hero."