Every dog is a good boy or a good girl, but these two pups are especially deserving of those titles after becoming literal lifesavers.
It was a chilly October day when a 71-year-old man took his black Labrador and golden retriever out for a hike on Keswick Mountain in England. Although it's nowhere close to being the tallest mountain in the U.K., at 564 feet, it's still quite the challenge.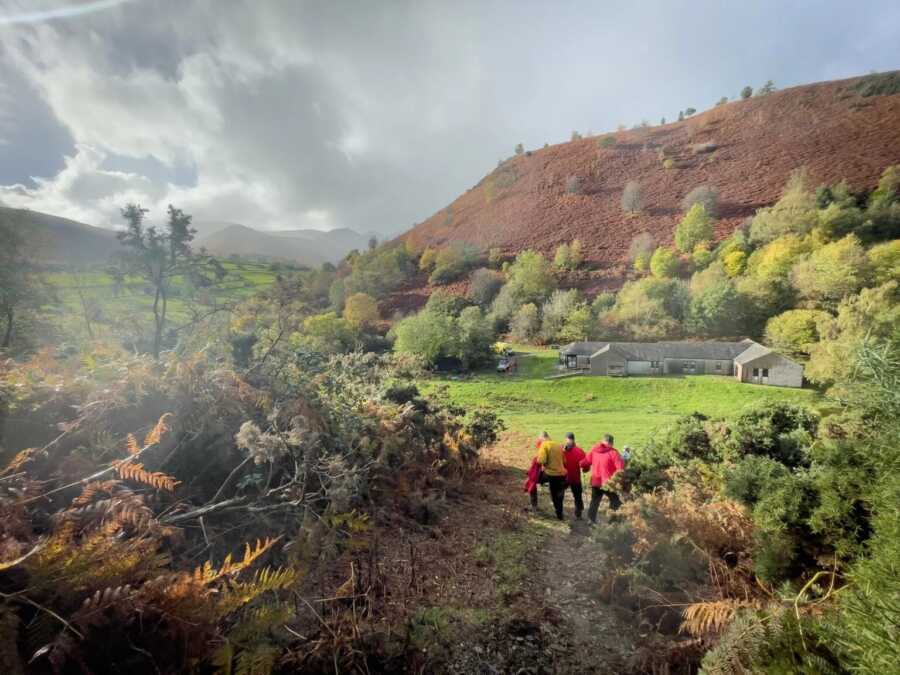 At some point along their trek, the man had a seizure and collapsed. With no one else around but his dogs, the only way for him to get help would be for someone to pass by in time… or for his brilliant canines to get to work!
As if following through on an unspoken plan, the black Labrador set off in the direction of the last person they saw walk past them. Meanwhile, the golden retriever stayed back to watch over their beloved dad, who was unconscious.
As the black Labrador chased after the woman he was looking for, he barked to get her attention. Thankfully, this kind stranger understood to follow the frantic dog, who then led her right to the unconscious hiker. When she arrived, his loyal golden retriever was still laying by his side.
By the time the Keswick Mountain Rescue Team arrived, the man had finally regained consciousness. Soon after, medics showed up and evaluated him. Once it was confirmed that he was safe to do so, he carefully walked down the hill, where he was put on an ambulance and taken to the hospital for further evaluations.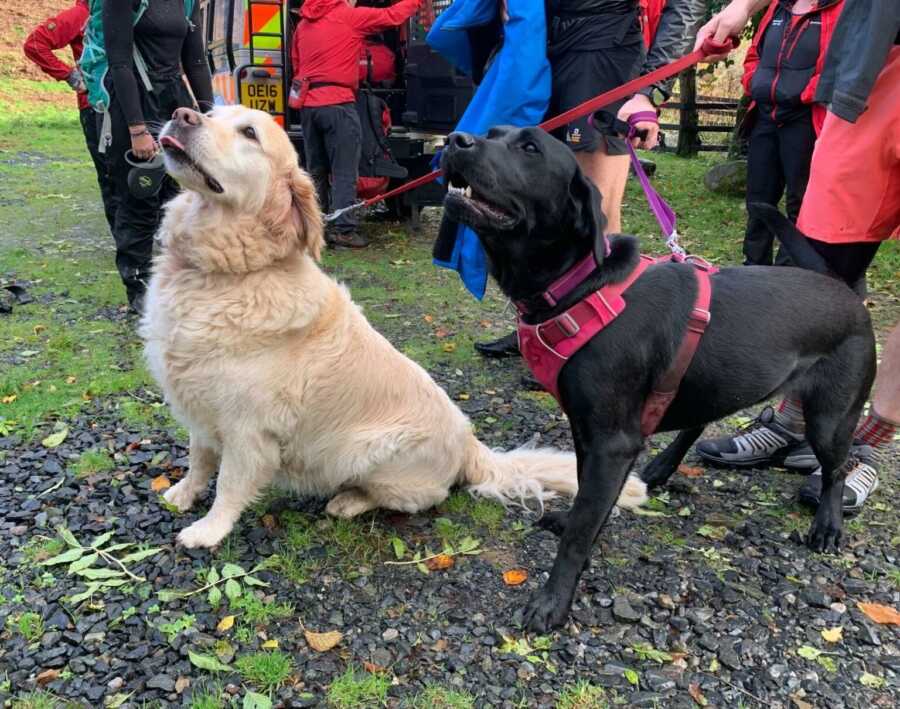 Keswick MRT shared what happened on their Facebook page, and since then, the story has gone viral. Thousands are, rightfully so, praising these brilliant pups and the kind woman who saved this 71-year-old's life.
"Many thanks to the passing walker and the amazing dogs," Keswick MRT wrote.
This story originally appeared on InspireMore. Submit your own story  to Love What Matters here, and be sure to subscribe to our free email newsletter for our best stories, and YouTube for our best videos.
Read more stories here:
'Dogs Are Family Too.': Hero Puppy Rescues Newborn Baby Abandoned In Garbage Dump
'A living plush toy.': Dog with adorably unique Mickey Mouse ears is stealing hearts
'It was meant to be.': Deaf man gives neglected deaf puppy 'forever home'
Golden Retriever Is So Gentle With Baby Bunnies That They Adopt Him As Their Mama
Help us show heroes are everywhere. SHARE this story on Facebook with family and friends.