Sometimes two dog breeds mix together to create an unexpectedly adorable creature.
Even in a world full of Labradoodles, Goldendoodles, Cockapoos, and Puggles, we've never seen a dog that looks quite like Goma! This fluffy white snuggle bug is an 8-year-old Maltese and Papillion mix whose unusual ears have earned her a loyal internet following. Take one look, and you'll understand why she's so popular! Here are some facts about the adorable pup:
1. In a word: EARS! Goma's perfectly round ears remind many people of Mickey Mouse.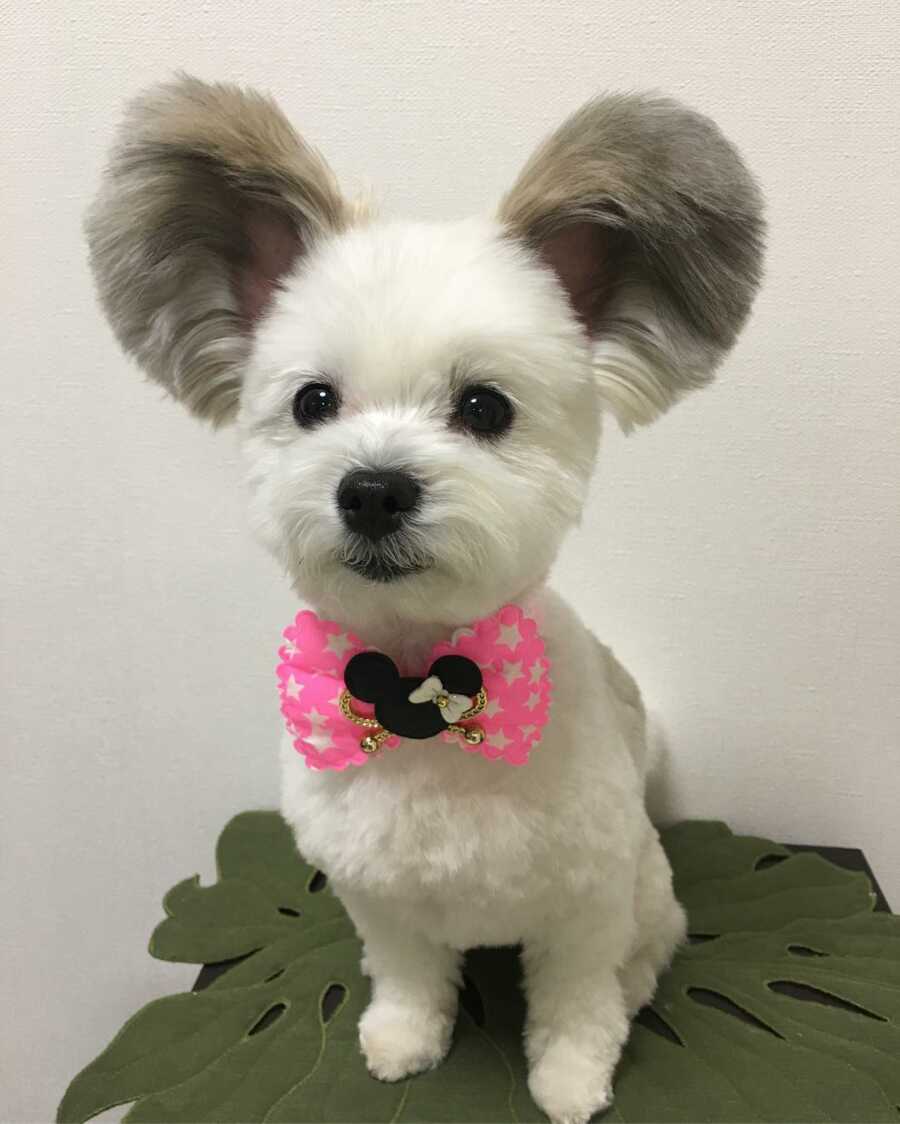 2. Others compare them to koala bear ears. Either way, we have heart eyes!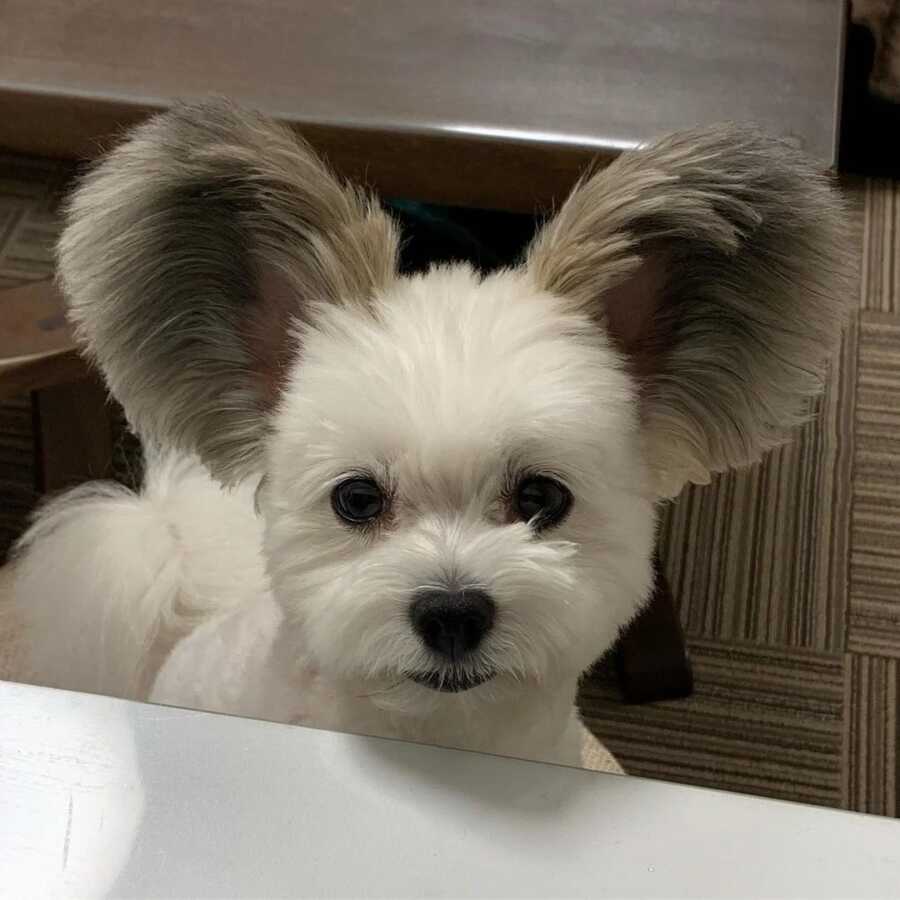 3. Goma lives with her humans in Tokyo, Japan, where she enjoys seeing the sights from the comfort of a backpack.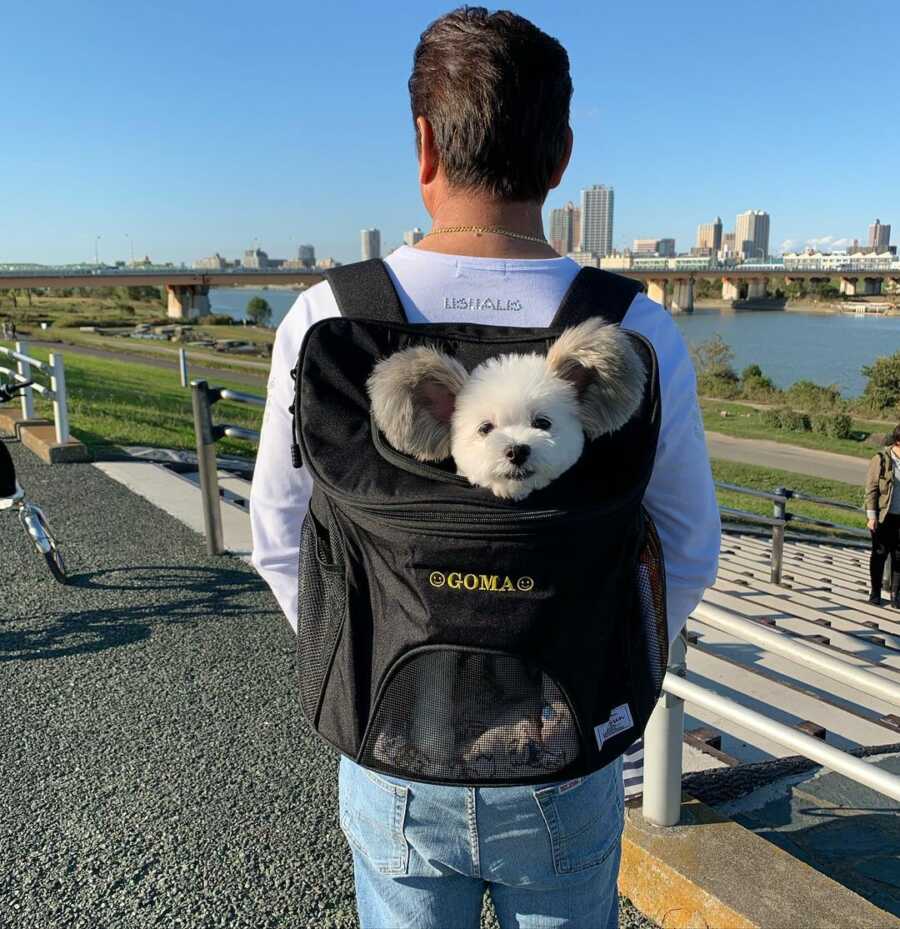 4. Her owners love to dress her up in cute outfits, like this chic kimono.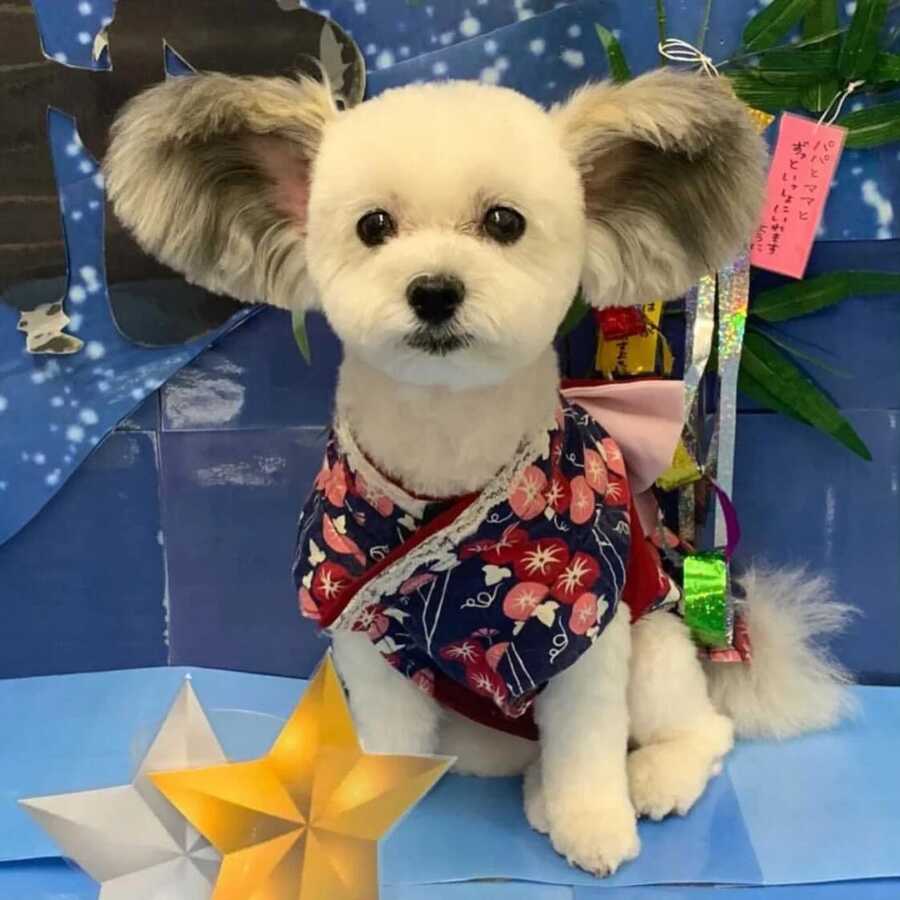 5. But she's still as adorable with just her white, fluffy fur.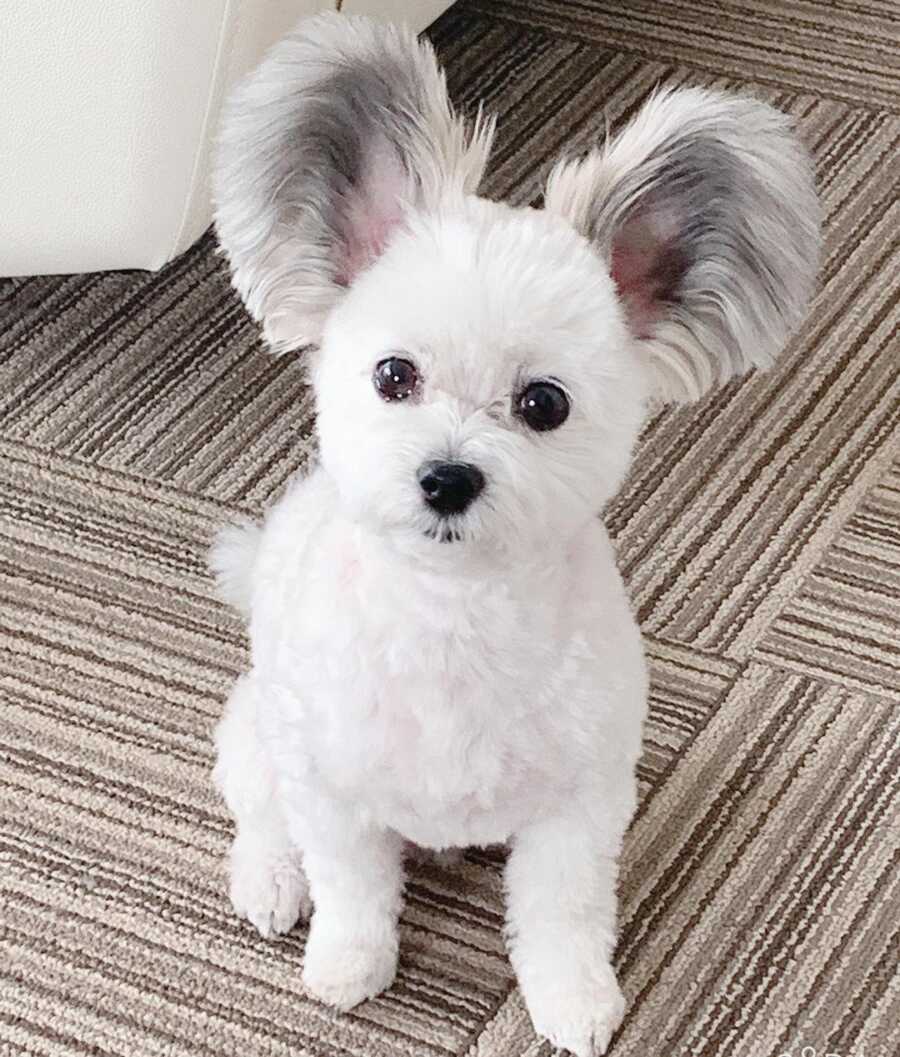 6. Lots of people love her. She has more than 109,000 followers on Instagram, with more discovering her every day.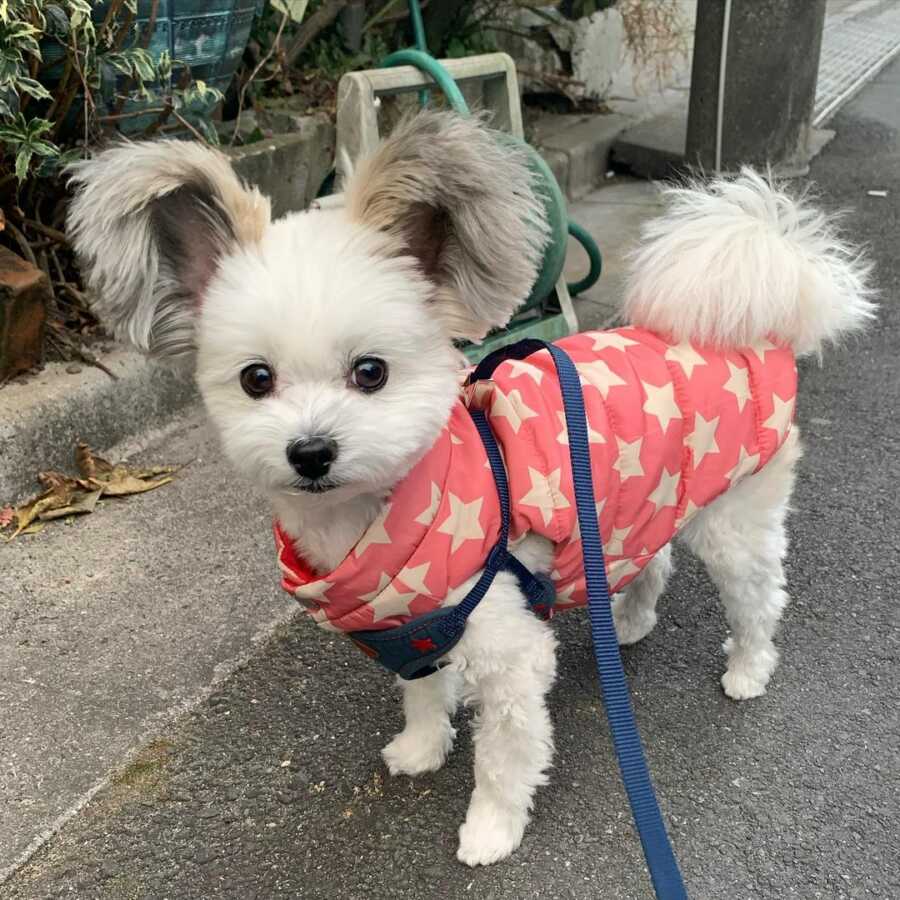 7. Who could get enough of this face? We sure can't!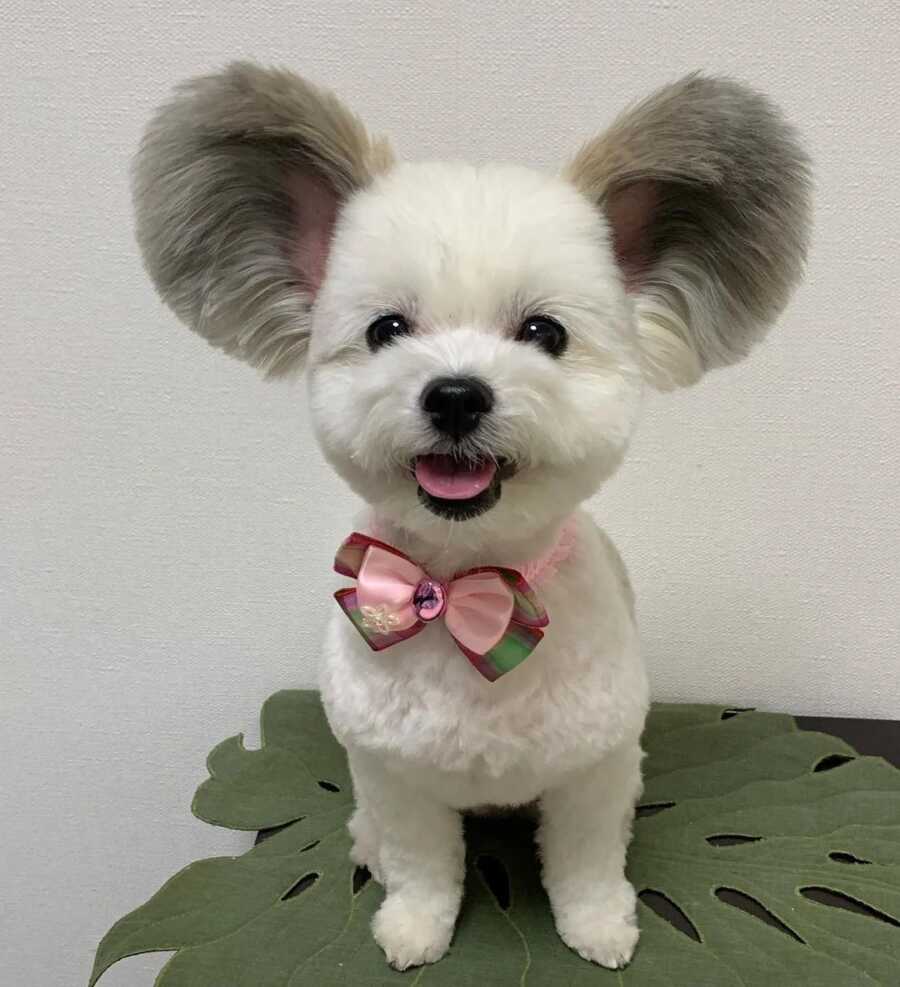 8. In case you were wondering, her tail is delightfully fluffy and cute too.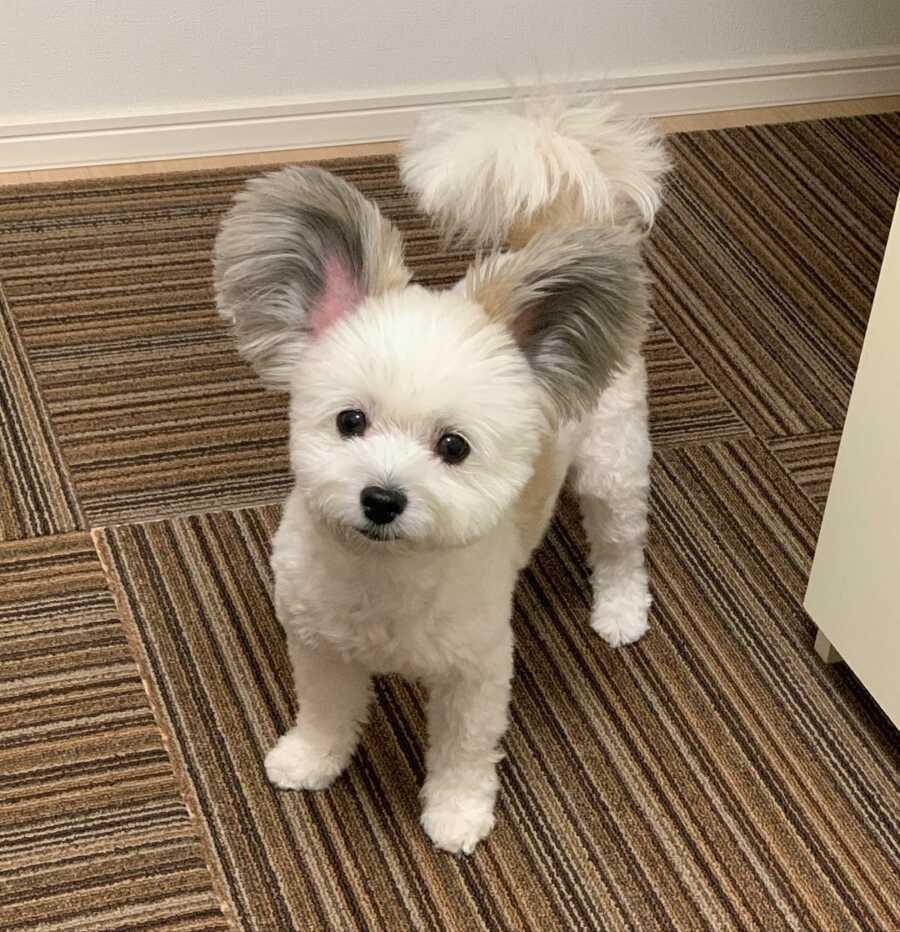 9. She really looks like a living plush toy.
View this post on Instagram
10. She seems to have gotten the best of both breeds — her ears stand upright like a Papillion, but they're round like a Maltese.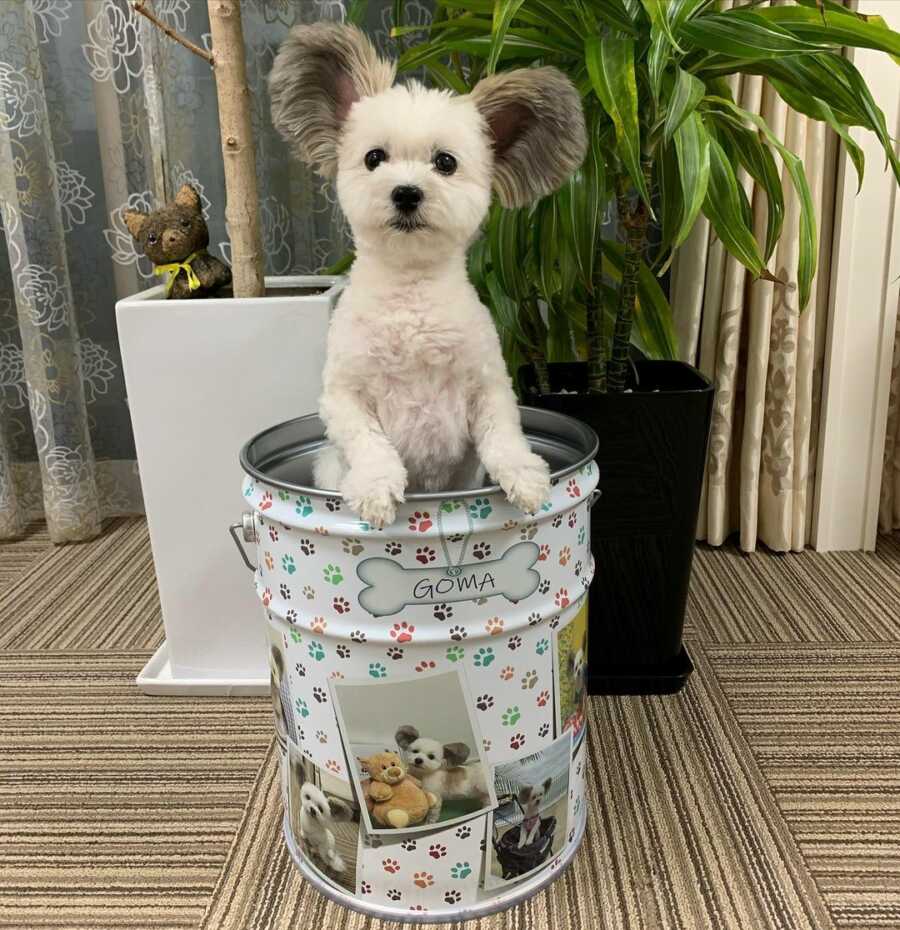 11. She manages to outshine even the most stunning backgrounds, like Japan's famous cherry blossoms.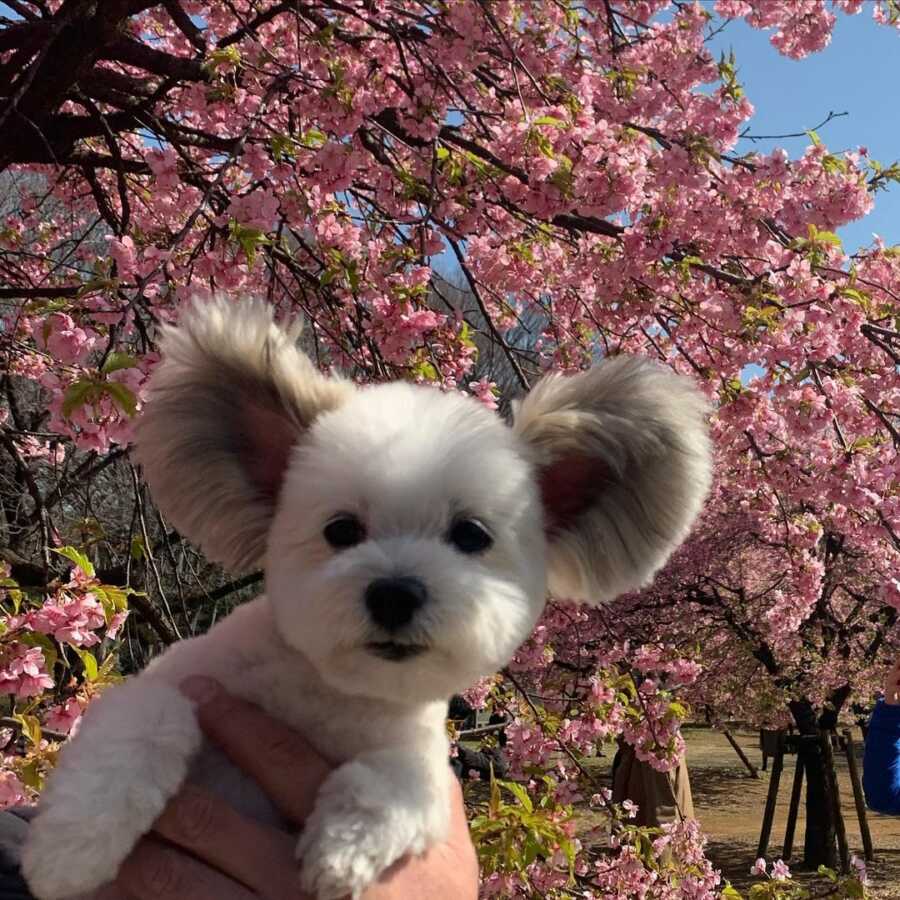 12. She seems really patient and well-behaved, too. Just look at how well she poses for pictures. Aloha, Goma!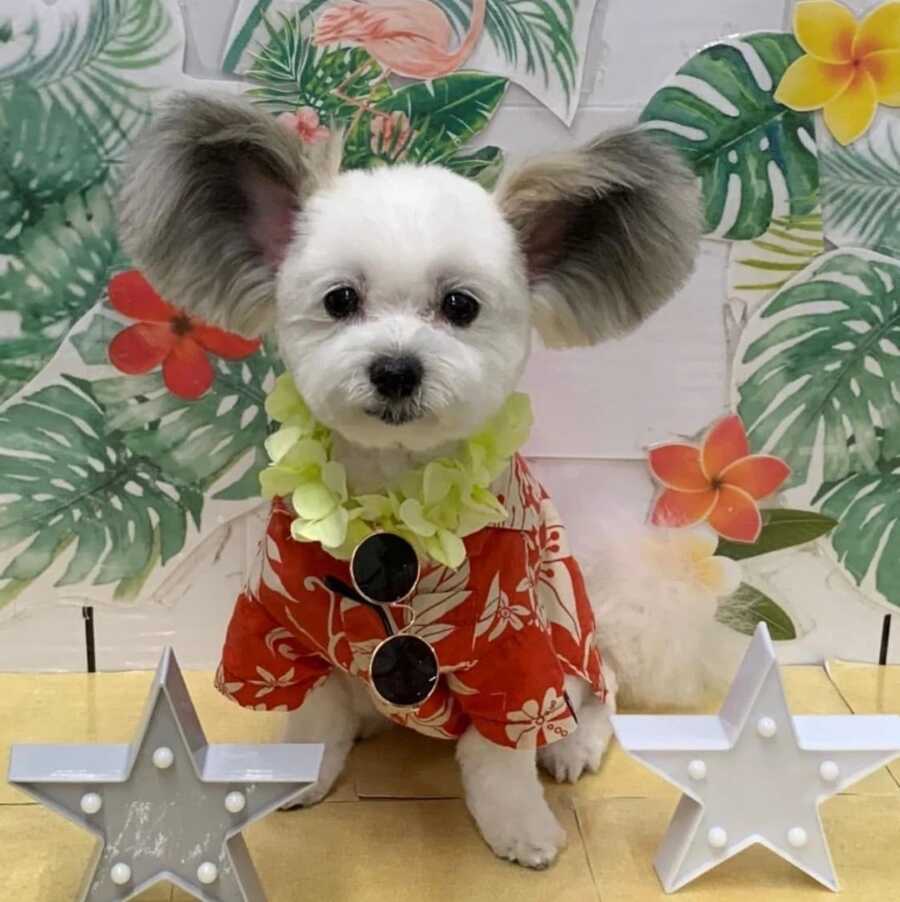 13. She's such a portable size, she can go pretty much anywhere.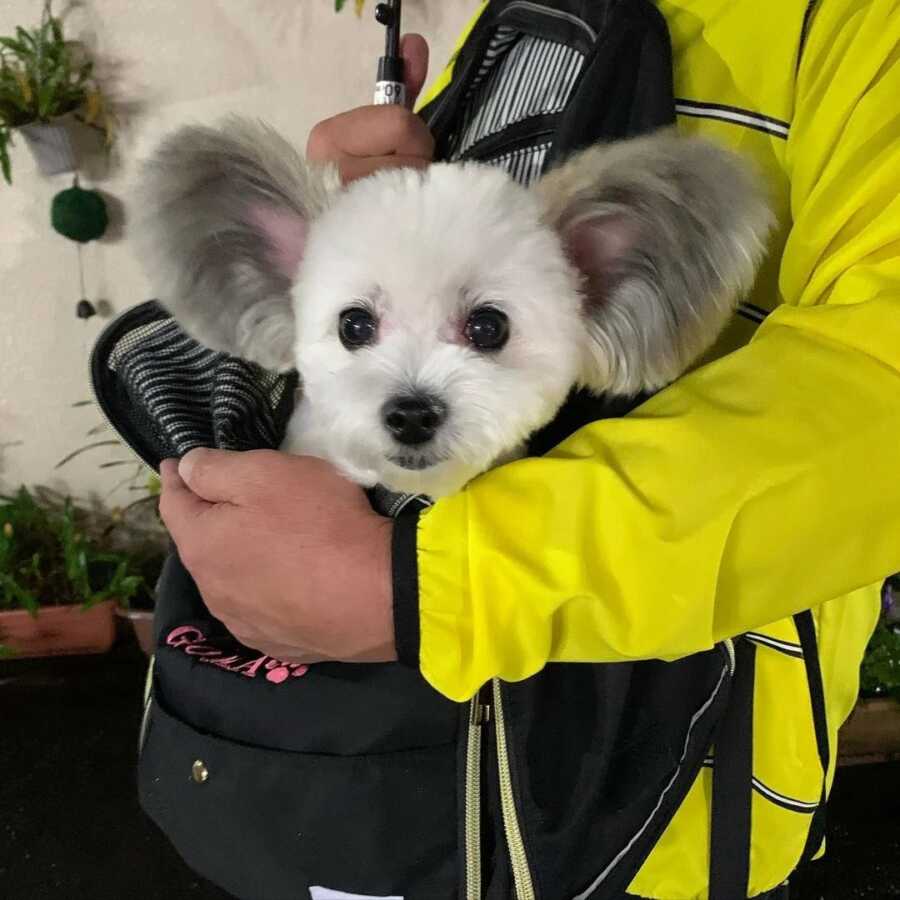 14. She definitely spreads smiles wherever she roams.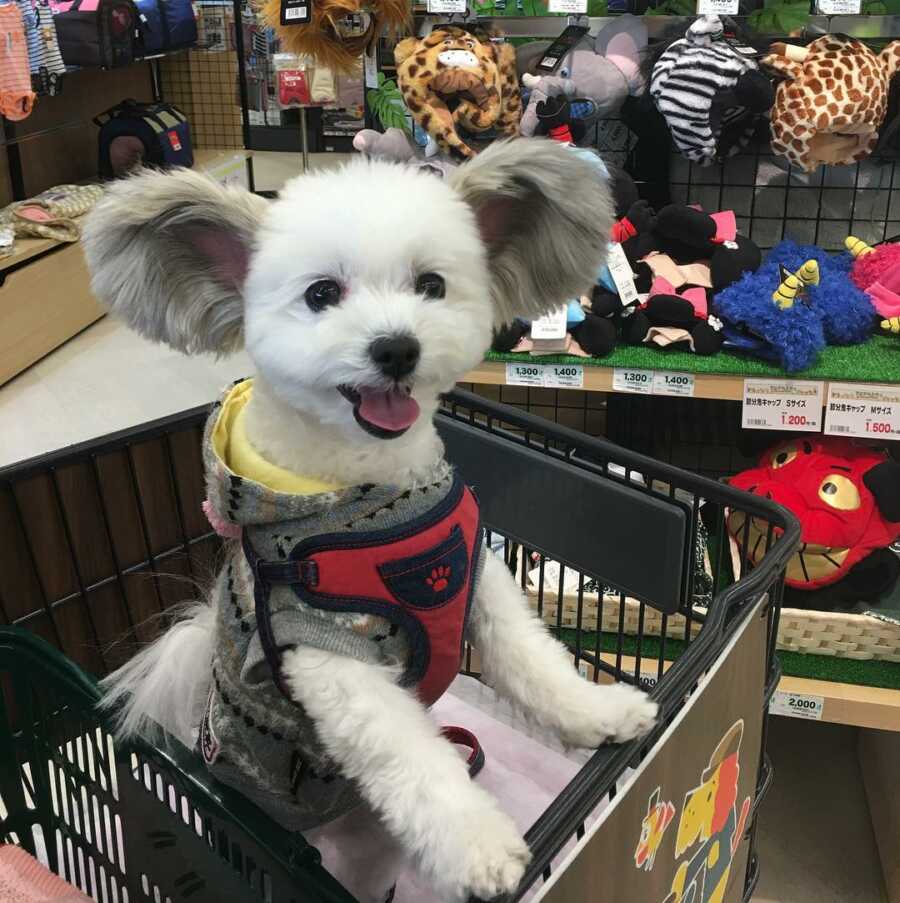 15. We can't get enough of this precious girl. Those eyes! Those ears! That face!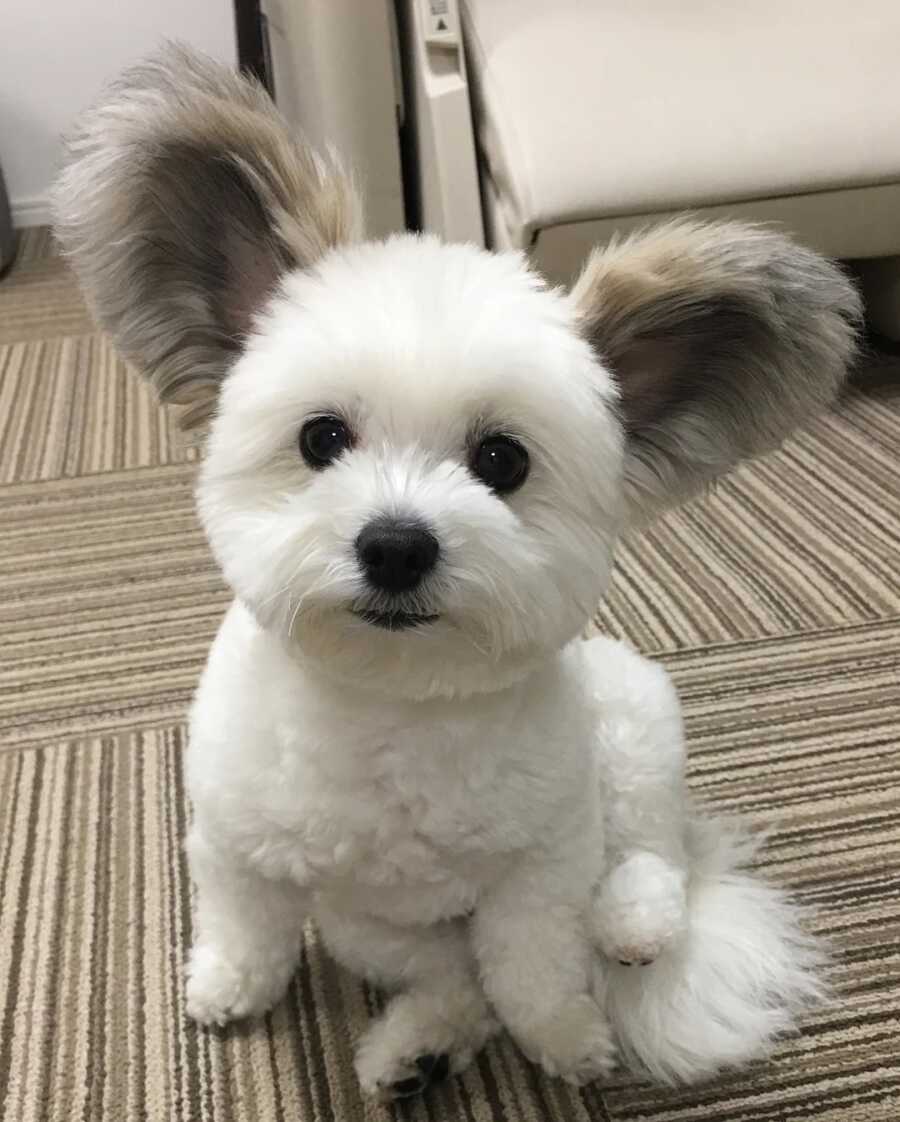 Show of hands: Who wants to join our Goma fan club? This is our new favorite mixture of breeds, but something tells us Goma is truly one of a kind.
This story originally appeared on InspireMore. Submit your own story  to Love What Matters here, and be sure to subscribe to our free email newsletter for our best stories, and YouTube for our best videos.
Read more stories here:
4 Family-Friendly Experiences Coming To Disney Cruise Line Summer 2022
3 Brand-New Disney World Experiences Worth Adding To Your Must-Do List
Disney's Latest Film 'Turning Red' May Feature A Character With Type 1 Diabetes, And Parents Are Very Excited About It
Elementary School Teacher's Disney Spin On Photos Are Guaranteed To Make You Smile—Here Are Our 25 Favorites
Do you know any Disney fanatics who could benefit from reading this? SHARE this story on Facebook with family and friends.