Love knows no bounds, and that couldn't be truer for Nick Abbott and his beloved dog Emerson.
Nick is a deaf man who lives in Maine. He was scrolling through his Facebook feed one day when he caught sight of a sad, hurting little black Lab mix named Emerson. The puppy had been neglected. He was sickly and had been unwanted for his entire short life so far.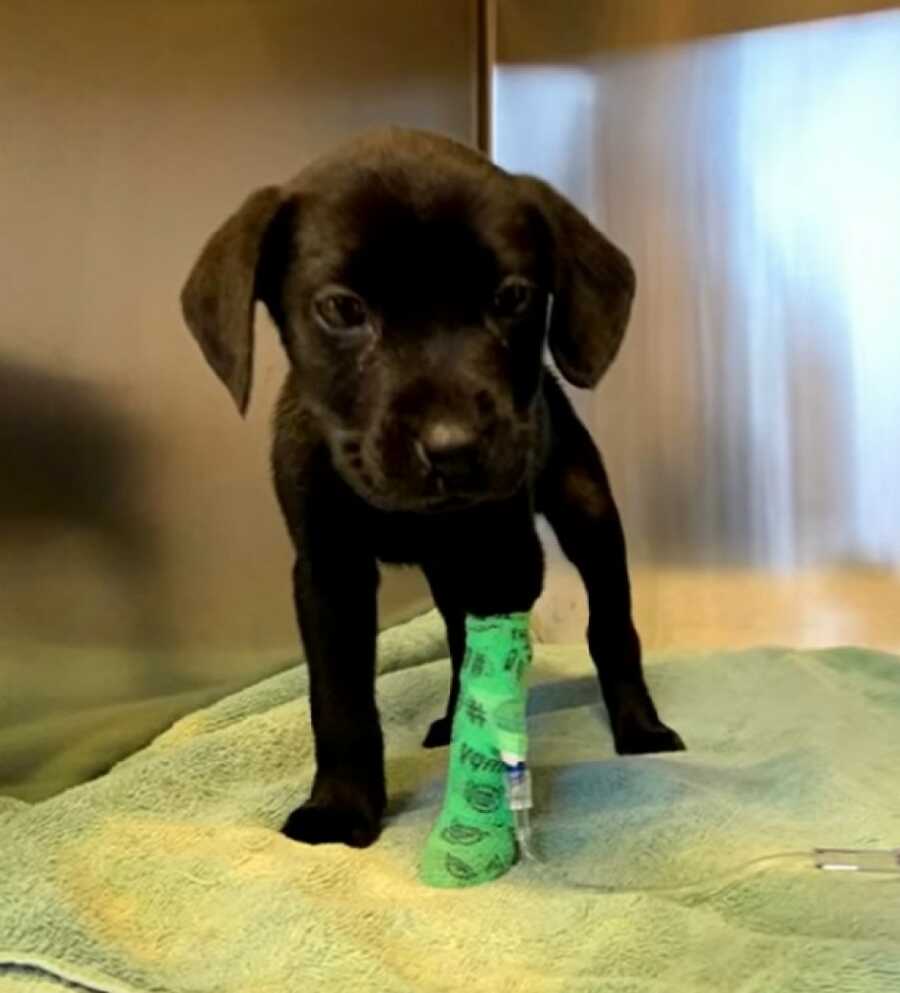 All of Emerson's siblings got adopted, but since he was fighting parvo and suffering from seizures, he was passed by over and over again. When Emerson was 12 weeks old, North Florida Rescue of Maine shared a plea for help that caught Nick's attention.
"Our Sweet boy Emerson is still looking for his forever home," they wrote. "All of his siblings have been adopted and he is left wondering why no one wants to give him a forever home. He wants everyone to know that even though he may be deaf, he is still an AMAZING little pup with SOO much love to give! All he wants in the whole wide world is to be someone's companion! He is not an overly needy pup, he is content snuggling on the couch with you, or finding the perfect sunny spot on the floor to relax in."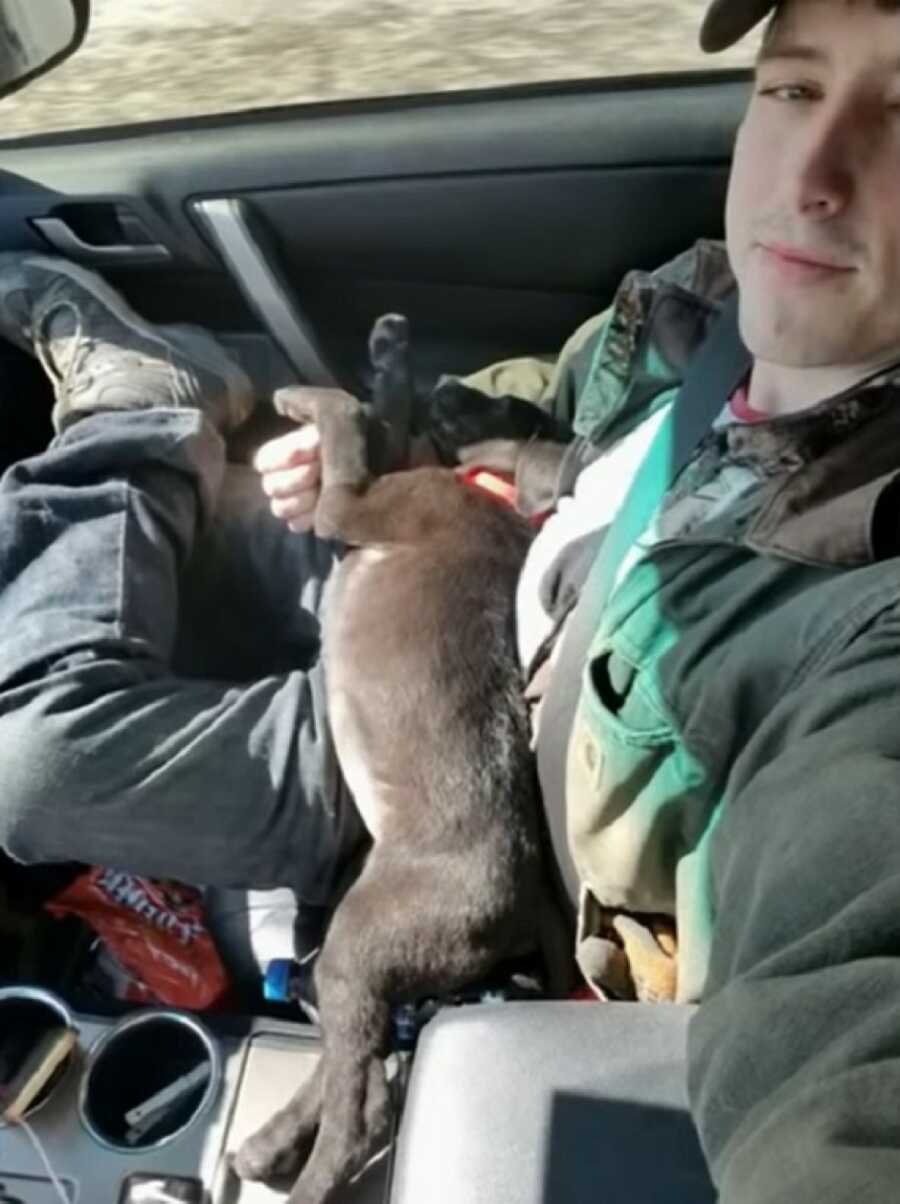 This story originally appeared on InspireMore.
The rescue added that the pup was learning hand signals to communicate because he is deaf. Nick already had a 7-year-old yellow Lab and was not looking for a new dog, but he couldn't stop thinking about this puppy in need. He decided to go to the shelter just to look at Emerson, but the second he walked in, he knew he wasn't going home alone!
"He came straight to me at the door and sat right away at my feet and stayed there," Nick said. "So you can tell he kind of picked me. And I knew right then and there that we would get along and understand each other pretty good."
View this post on Instagram
Once at home, Emerson fit right into Nick's little pack. Nick started showing the puppy hand signals right away, teaching him how to sit, lie down, and even spin in circles. To do so, he uses sign language, like signing the letter "s" for sit, and then rewards Emerson with treats.
The pup took to training like a fish to water, and now the two of them have no trouble communicating in spite of their hearing loss.
"The bond that we have is awesome," Nick said. "We understand each other very well. I'd like to think it was meant to be. He's special."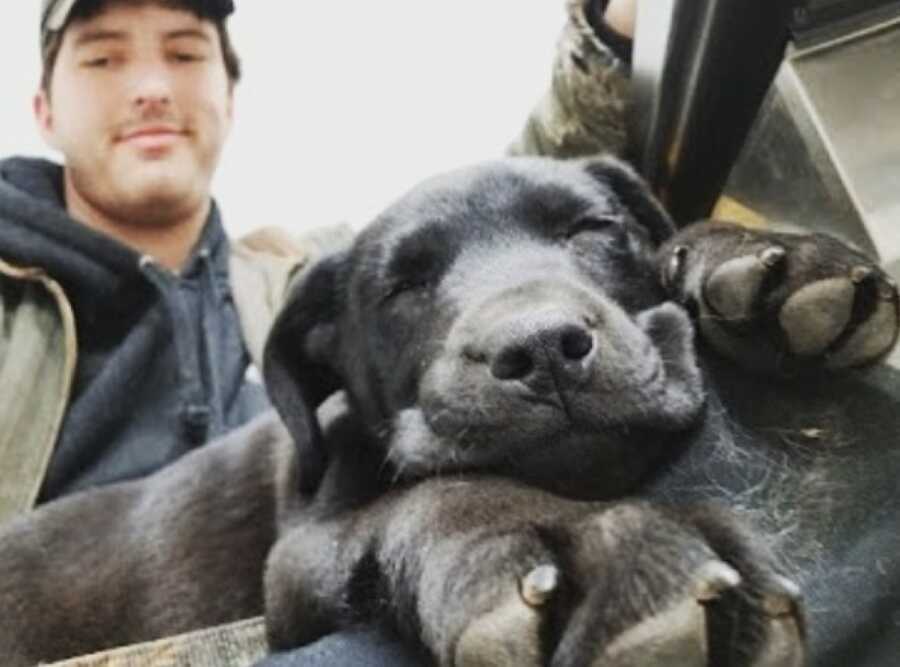 This story originally appeared on InspireMore. Submit your own story  to Love What Matters here, and be sure to subscribe to our free email newsletter for our best stories, and YouTube for our best videos.
Read more stories like this here:
'Dogs Are Family Too.': Hero Puppy Rescues Newborn Baby Abandoned In Garbage Dump
Golden Retriever Is So Gentle With Baby Bunnies That They Adopt Him As Their Mama
'Dogs Are Family Too.': Hero Puppy Rescues Newborn Baby Abandoned In Garbage Dump
Please SHARE this story on Facebook and Instagram to show compassion is contagious.