81-year-old Harry Smith has an increased appreciation for his little sidekick, Sarah June, after she helped save him from drowning at a lake in Port St. Lucie, Florida last month. The local police department shared details of the incident on their Facebook page, sharing as some "feel good Friday" news.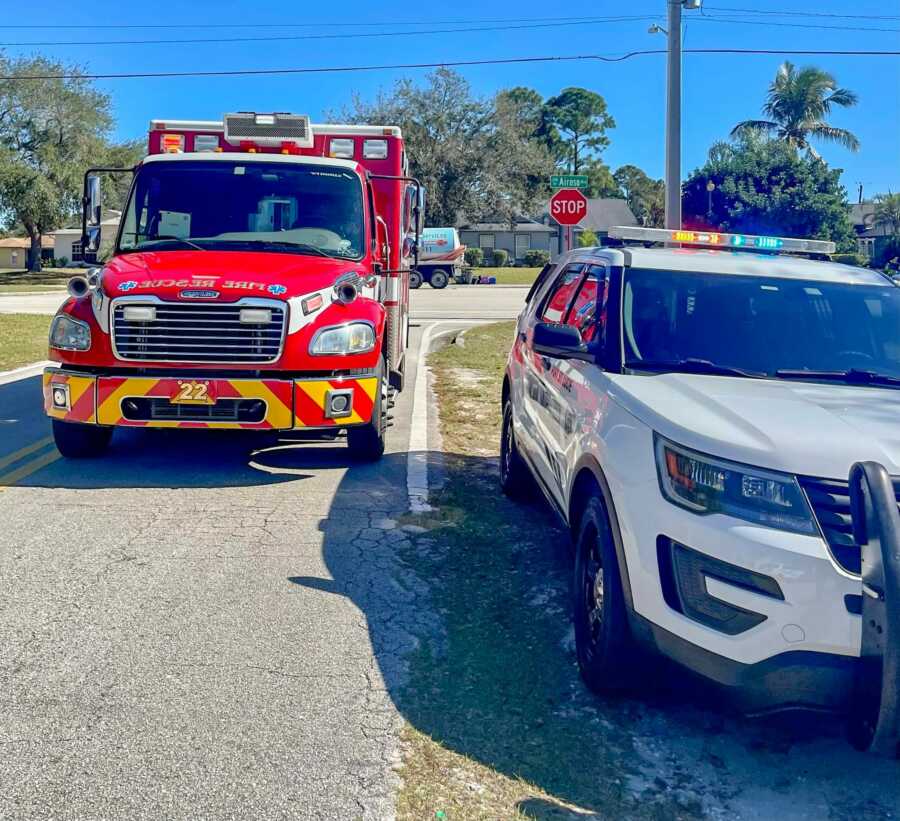 The man and his best friend were out for a morning stroll around the lake, an activity he says they do twice a day. Enjoying the lovely weather and time spent outdoors together, the unexpected happened during their routine visit – Mr. Smith's electric wheelchair lost traction in the mulch and started sliding down the embankment, dumping the elderly man into the water.
Unable to swim and struggling to stay afloat, he struggled to keep his head above water. The situation could have had a very unfortunate ending, but Sarah June's quick response saved her beloved owner's life.
Smith later told WPTV News, "She's such a good dog. Everybody in this neighborhood loves her, and they all look out for her."
The dog who Mr. Smith has now owned for seven years, is a bit older herself. But she mustered all her energy, vigorously and frantically barking for help. This caught the attention of two men working across the street, Edward Suhling and his friend Jacob, who in turn flagged down a policeman.
Officer Doty exited his patrol vehicle to find Mr. Smith submerged up to his neck in the water. With the two bystanders, he rushed to Harry's aid and pulled him out of the water to the safety of the bank. Mr. Smith received medical attention on the scene, but thankfully, sustained no serious injuries and was able to head home shortly after the incident.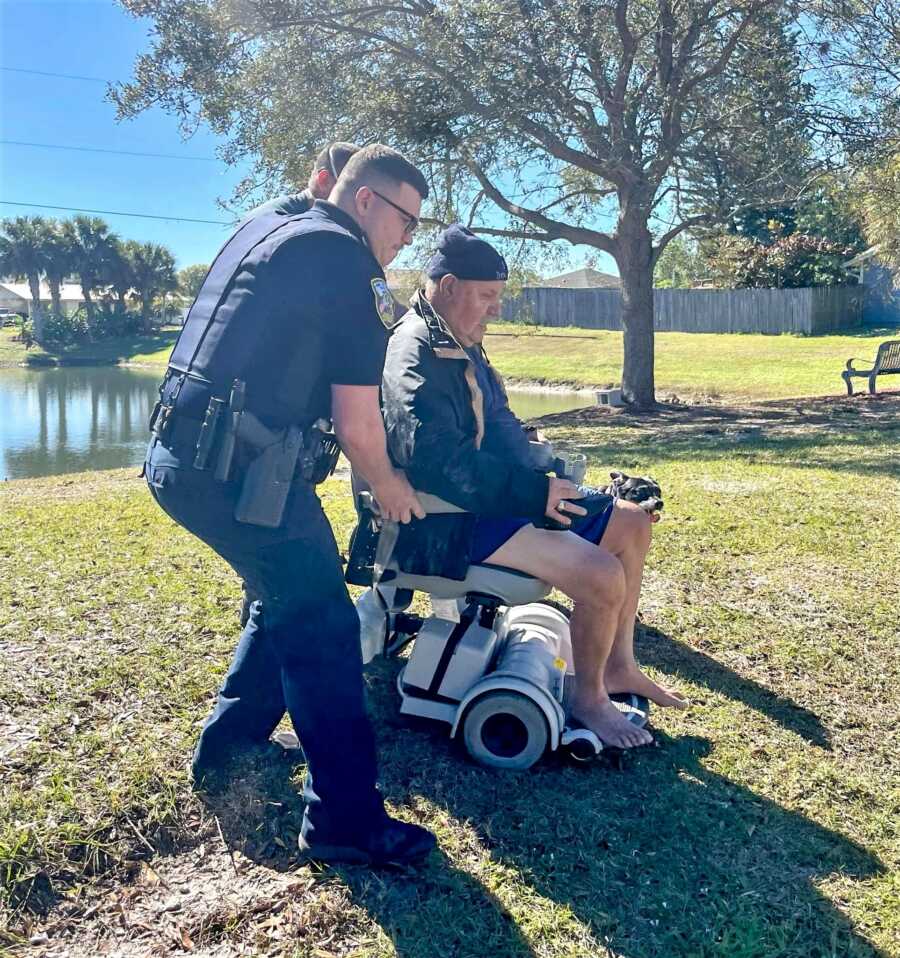 Unfortunately, the elderly gentleman's electric wheelchair was damaged from the fall and the water, so first responders from St. Lucie County Fire District helped push him home, with Sarah June proudly escorting them.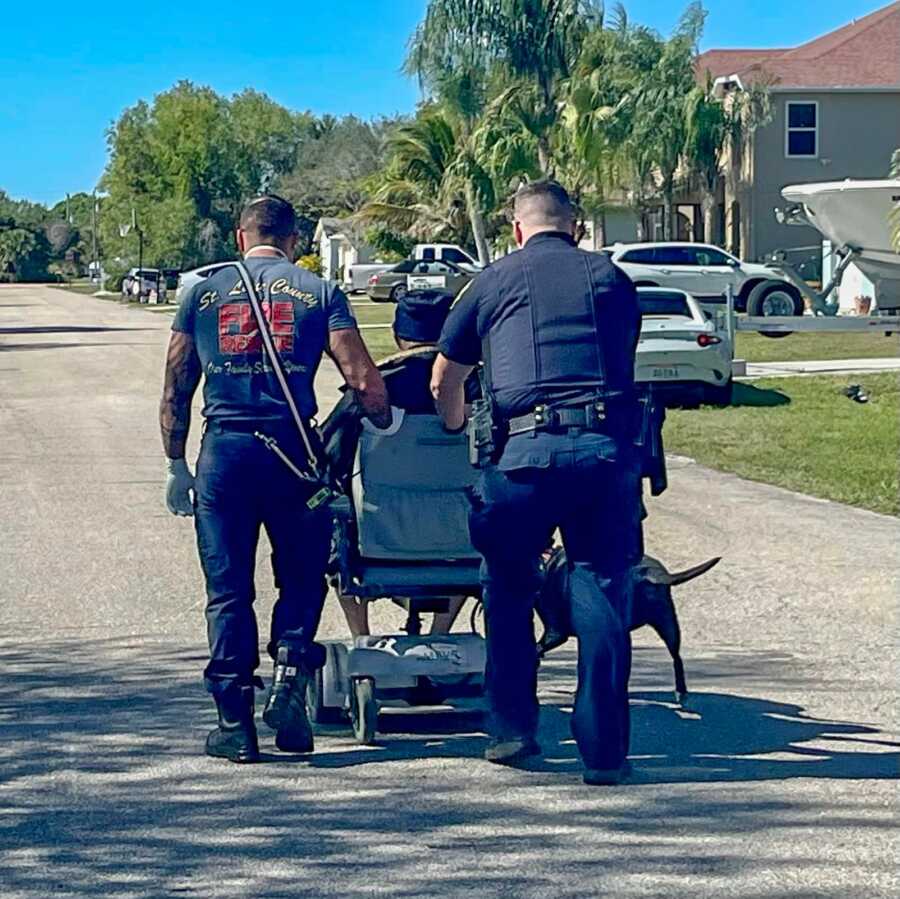 "The saying remains true…" the Port St. Lucie Police Department posted on Facebook. "A man's best friend is his dog."
"I love her! Always have, always will," Smith told WPTV reporters. "I gave her a treat," he added with a chuckle. The cute canine deserves several more after her heroic actions saved the day.
Submit your own story here. Be sure to subscribe to our free email newsletter for our best stories, and YouTube for our best videos.
Read more good news stories like this:
Firefighters Go Above And Beyond To Rescue Deaf Dog Trapped In Storm Drain
University Student's Homemade Bumper Sticker Saves Suicidal Stranger's Life
San Franciscan Holds Pancake Parties To Make Friends In Wake Of COVID, Feeds Hundreds
Ice Center's Incredible Act Of Kindness For A Dying Dog Who LOVED The Snow
SHARE this good news story on Facebook with your friends and family.