An act of kindness, provided by the Salt Lake City County Ice Center, meant everything to a couple losing the dog who had meant so much to them over the years. Maggie, a 10-year-old St. Bernard/Newfoundland mix, was diagnosed with cancer in July.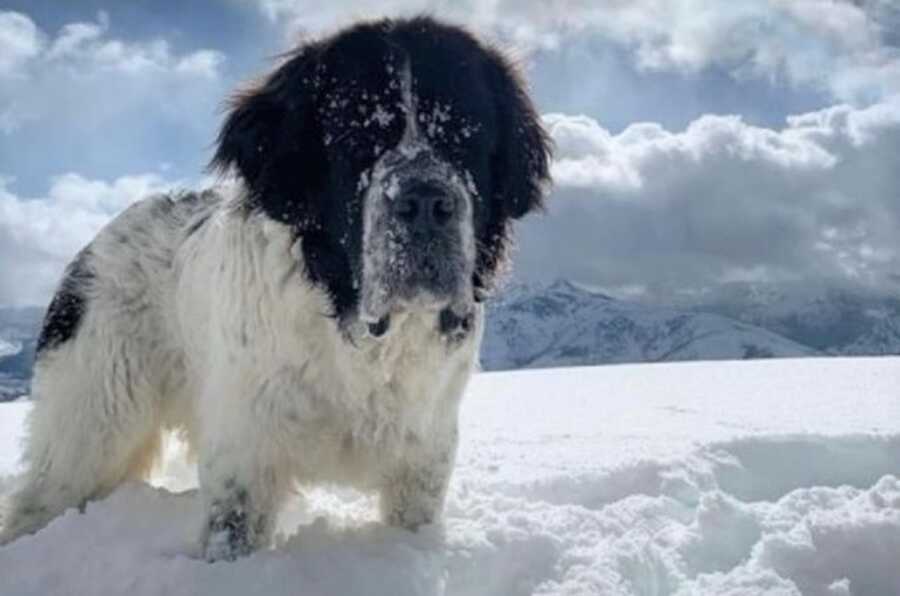 Unfortunately, cancer has plagued the family several times, so hearing their beloved Maggie now had it too, was especially hard. Maggie had been a gift from Marianna's mother shortly after the passing of her previous dog, Roxanne. And Roxanne, also a St. Bernard, had been given to Marianna as a teenager, when her father was dying of cancer.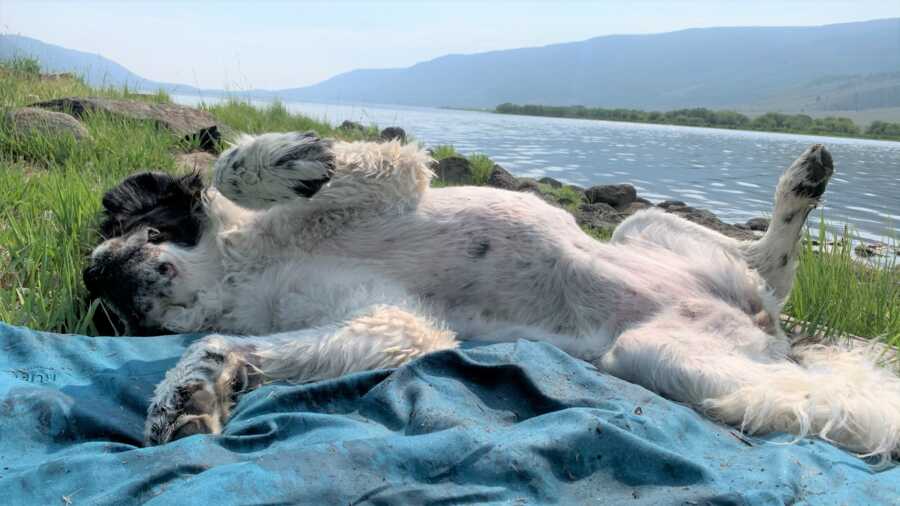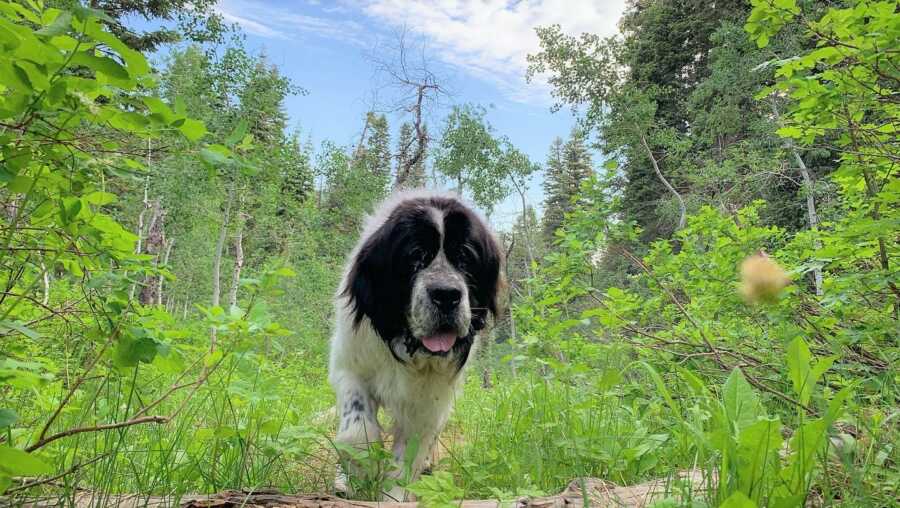 "She was given the dog as a distraction and something else to focus on," shares Marianna's husband, Elijah Saltzgaber. "Marianna had Roxanne for a lot of years and when Roxanne passed, it brought up a lot of memories and feelings of when her dad was sick, so she took the death of her St. Bernard pretty hard." To make things worse, Roxanne also died of cancer — bone cancer.
The loss of Maggie was bound to be difficult — another loss to cancer, and another loss of a close friend and companion. Due to severe separation anxiety, Marianna had been bringing Maggie to work with her from the time she was a puppy to her diagnosis. Originally working in retail, Marianna changed careers to professional dog walking, something which suited them both much better. Eventually, Marianna was able to start her own dog walking business, at which point she was bringing Maggie along on hikes and walks five days a week, with the two spending a lot of time together.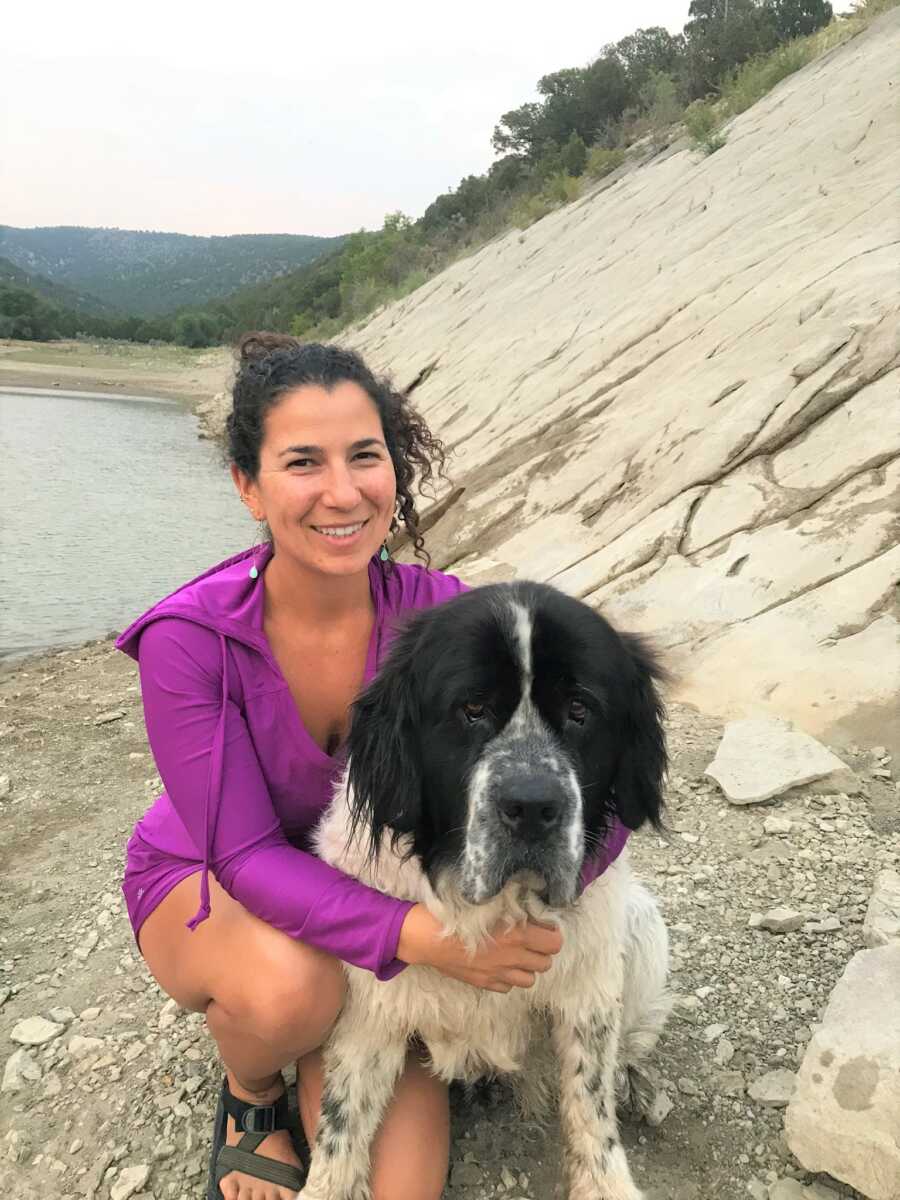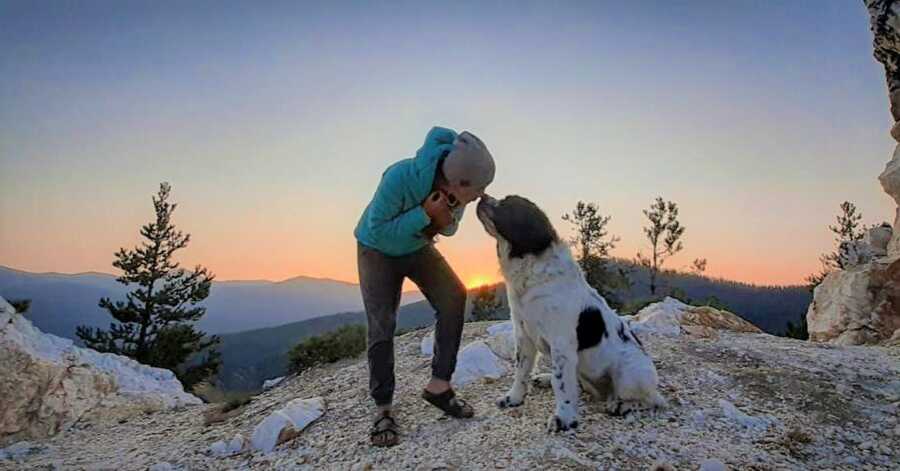 Maggie had struggled with various health problems over the years, so when the tumor appeared on her leg, Elijah and Marianna felt it wasn't worth putting the elderly dog through an amputation or chemotherapy. The prognosis and recovery were low, and it didn't seem fair to Maggie.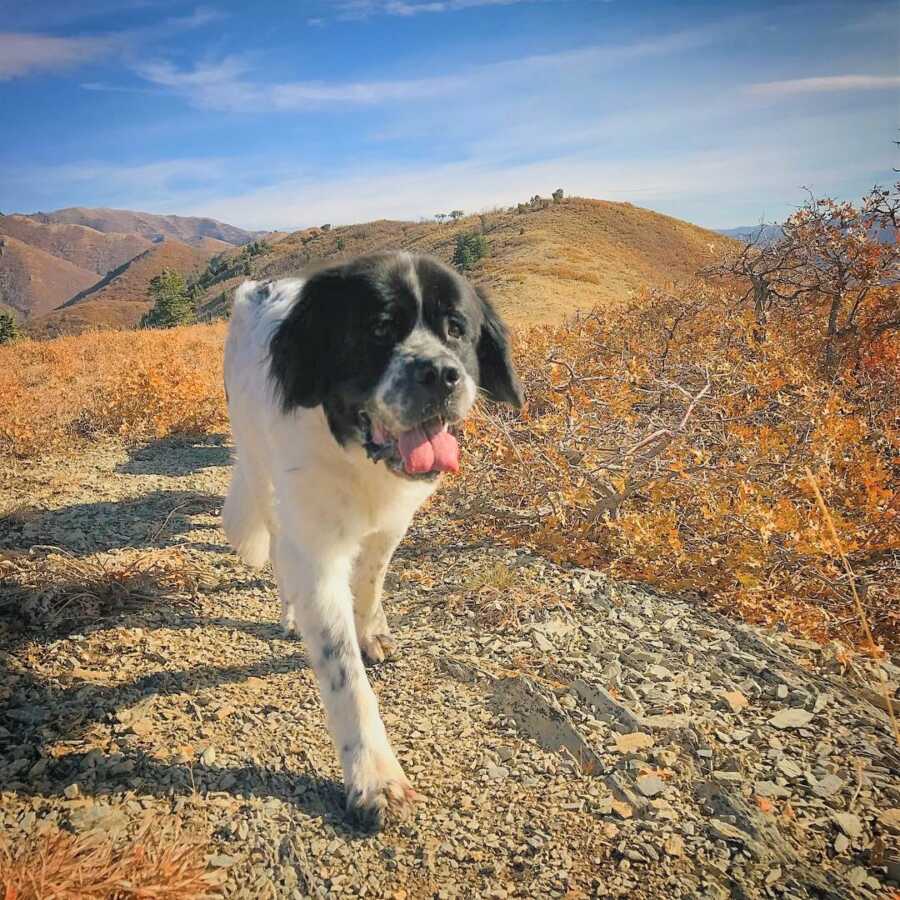 "We had known the time was coming soon, and were maximizing our weekends," Elijah said. After her diagnosis, they took 10 days off to go paddle boarding and revisit the hot springs where they got married in central Idaho. "Maggie had served as our ring bearer, naturally," says Marianna.
But the couple also hoped to find a high mountain with a bit of snow for her to play in. Maggie, being a St. Bernard/Newfoundland, naturally loved water and snow. Elijah and Marianna love it as well, and they all spent a lot of time playing in it and making memories.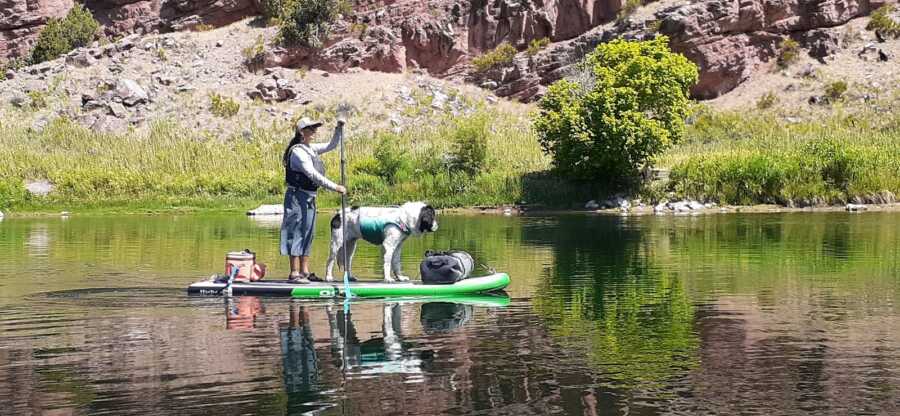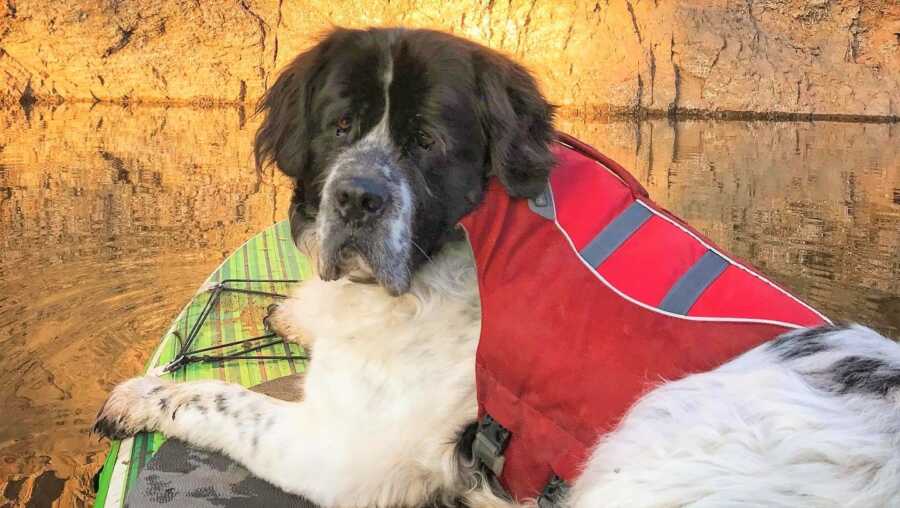 The colder climate is what originally brought Elijah to Salt Lake City, where he met Marianna while working at the same ski resort. "Every weekend, we would go out skiing or snowboarding or sledding or just hiking in the snow," recalls Elijah. "Our lives revolved around being in nature, and it allowed us to give Maggie and one another undivided attention," adds Marianna.
Marianna had just received Maggie, as a gift from her mother, when the two started dating, and Elijah was able to be a part of Maggie's life from early puppyhood. "She was an amazing dog who brought my wife and I together," Saltzgaber shares. "She loved running around and taking snow and burying her ball in the snow, playing with us to go find it. It was something we all shared a big, healthy appreciation for."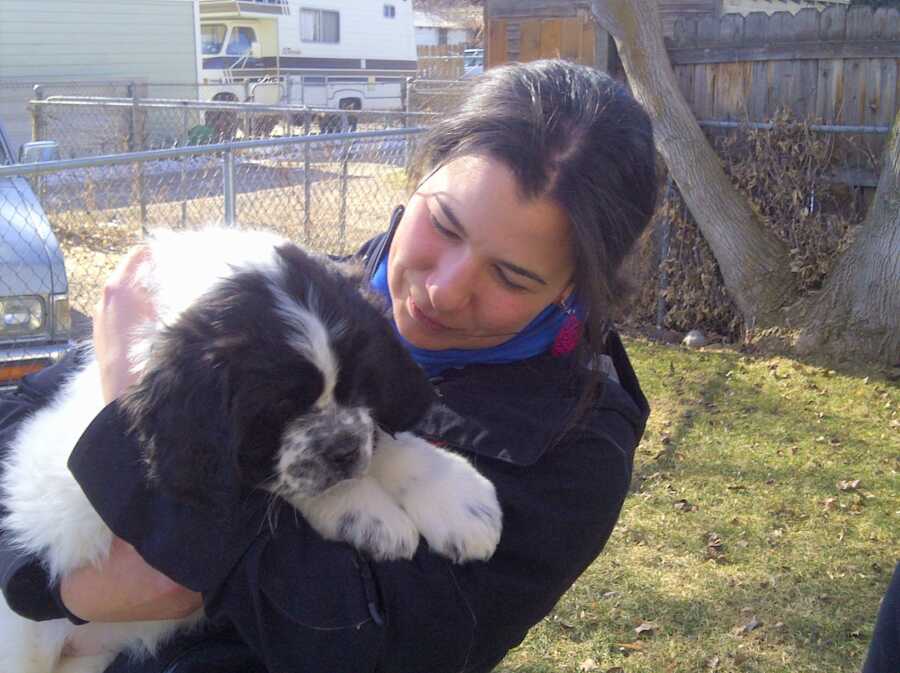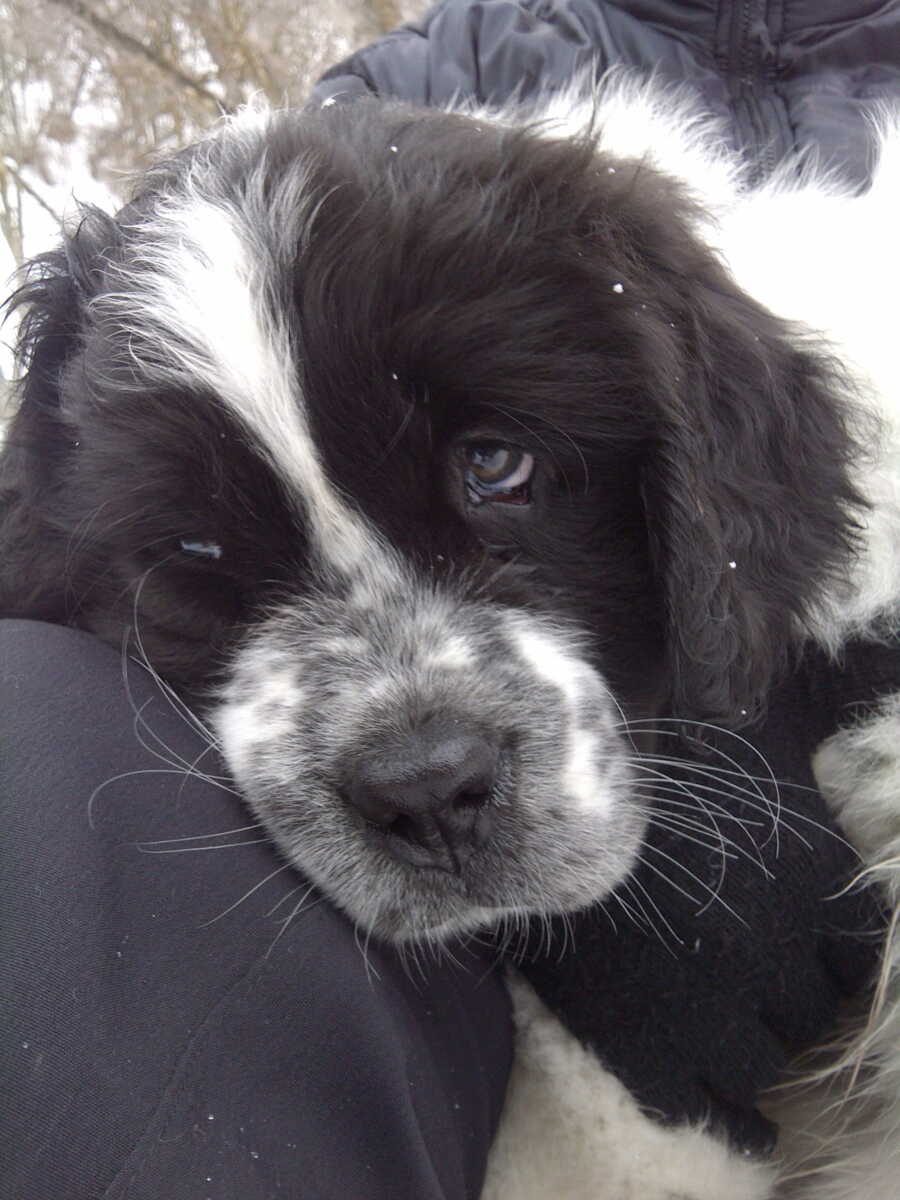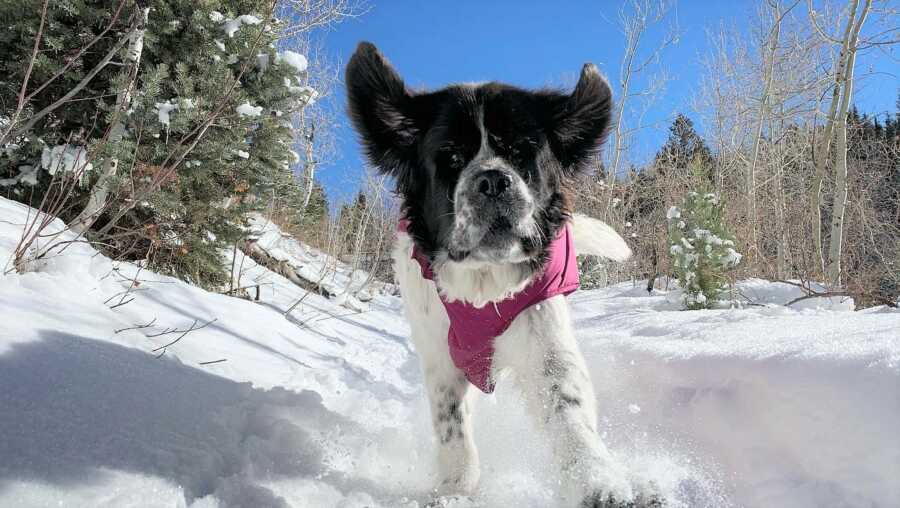 But their sweet dog wasn't going to live long enough to see this year's first snow, only missing it by about a month. It was Thursday night when Marianna made arrangements for her departure Monday morning. The couple planned to spend her final weekend on another camping trip, hiking an paddle boarding.
"We knew after a long weekend of paddle boarding and camping she would be peacefully tired," Marianna said. "It was important she be calm and relaxed come Monday. Watching her face wash with anxiety was absolutely heartbreaking, and I wanted to keep her in a healthy headspace. That's when I lamented about her not seeing snow again."
The couple again discussed how they might find a snow bank for her to play in, but there was nothing in the area. "I was like, man, there's got to be something we can do. We decided to put out a call on Facebook, asking to borrow a personal shaved ice machine," said Elijah. "A lot of people offered, but a couple more pragmatic minds suggested we get in touch with an ice rink."
Tiffany King, the Facility Manager at the Salt Lake City County Ice Center, answered their call on her day off and was more than happy to make sure there would be some "snow" for them to pick up Monday morning. "It was way more than I could fit in my van," Elijah chuckled.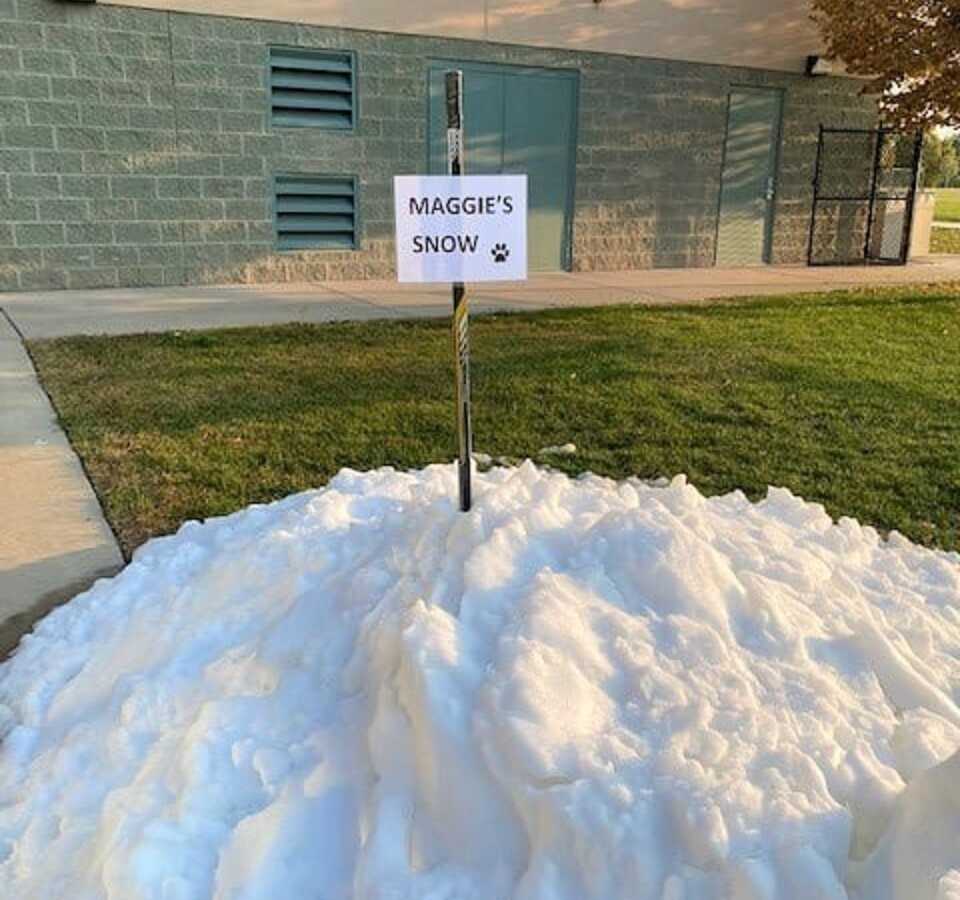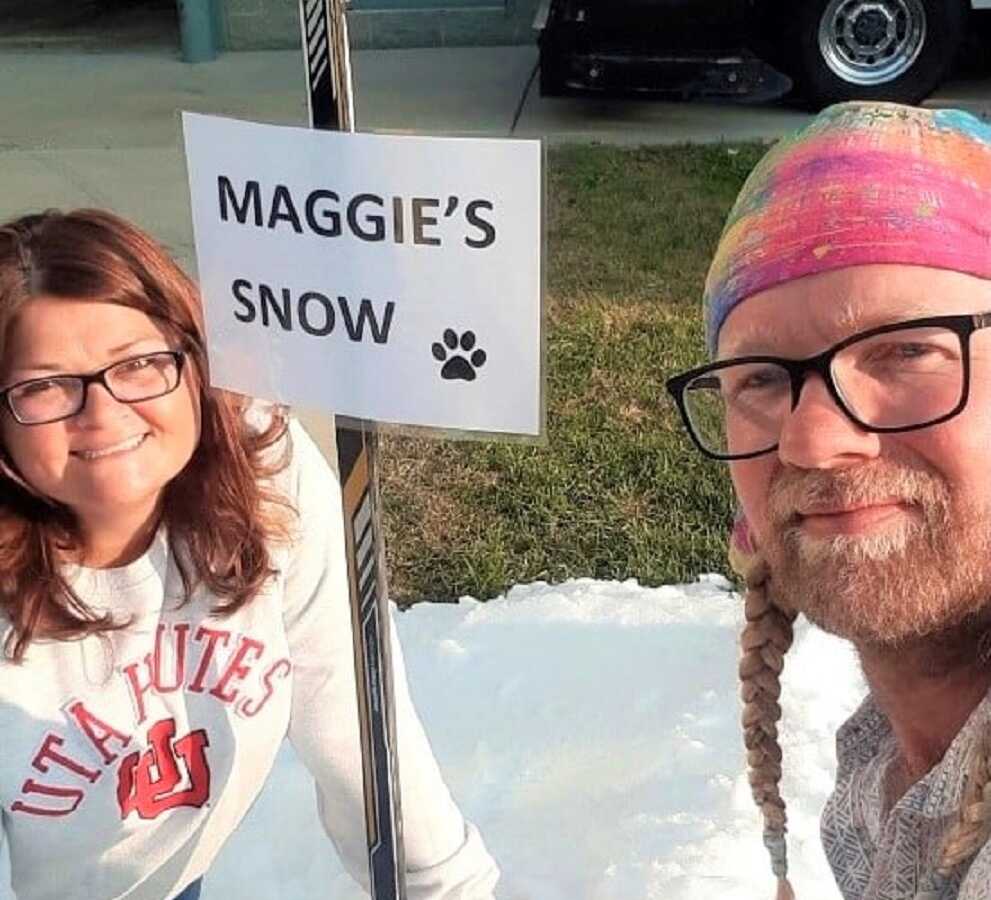 "She was a little confused at the sight of her snow, but was more than eager to eat it," Marianna laughs. "After we leveled it out and threw her squeaky ball in the pile, she enthusiastically climbed atop and proceeded to bury her ball. She came to rest atop her snow — she even took a nap, snoring loudly."
Maggie stayed on her snow pile when the doctor arrived, and that's where she passed, in her own backyard, surrounded by family, nestled into her favorite substance. "It was beautiful, heartbreaking, and peaceful. It was the most dignified way to send her off," said Wilson.
"She was truly my better half, more like my better 90%. Her absence is so incredibly palpable," shares Marianna. "It has been a hard adjustment not having her by my side. My world revolved around her. With her gone, I've lost a big part of myself. I have never known a love like hers."
Both Elijah and Marianna expressed how overwhelmed they were with the outpouring of love and support from their community, and how incredibly grateful they are for the last minute help from the ice rink, which made it possible for Maggie to enjoy playing in the snow one last time.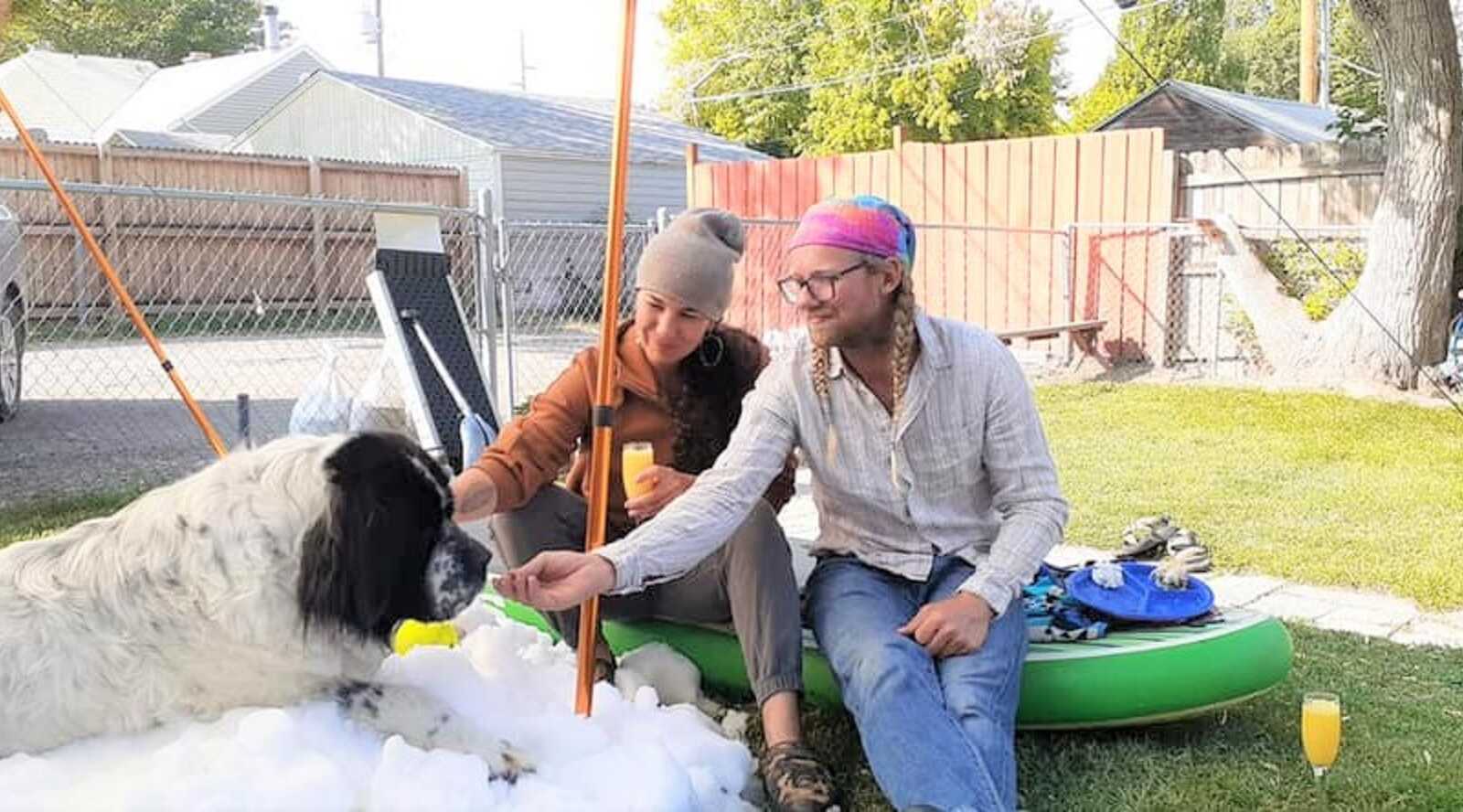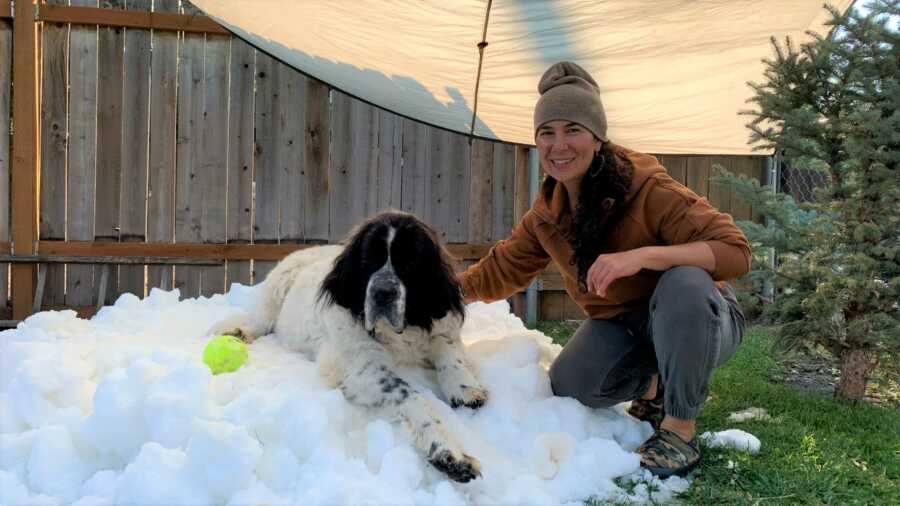 This story was submitted to Love What Matters by Elijah Saltzgaber and Marianna Wilson of Salt Lake City, UT. Submit your own story  here, and be sure to subscribe to our free email newsletter for our best stories, and YouTube for our best videos.
Read more stories like this:
Firefighters Go Above And Beyond To Rescue Deaf Dog Trapped In Storm Drain
'Before you get that cute, full of life puppy, imagine life 10 years from now. If it doesn't involve getting in the bathtub with your senior citizen dog because she's scared, don't do it.': Dog owner says 'I'd do it a million times over'
'He kicked through the glass, unlocked the bolt. He cornered us. Too beaten to fight, I went cold and numb.': Dog rescues 2 women from domestic abuser, 'Dogs aren't just man's best friend, they're our heroes'
'Can you bring Layla to meet her new mom tomorrow?' Never in their lives have the boys cried so hard, so long.': Mom changes her mind, gives foster dog forever home, 'She will always be right here'
SHARE this story on Facebook to remind others to love what matters most.