"Collapsing into my seat by the window, I felt my muscles relax as tears threatened to pour down my cheeks. It had been a long day, and I was now about to take a red-eye flight – even though I shouldn't have even been on that plane. At that moment, mom and I should have already been in Ohio.
Yet, that morning, instead of being awoken by my alarm, I was instead awoken by my mother's voice as she spoke to someone on the phone, 'He passed out, and we can't get him up. His fever is 105 and he's in and out of consciousness.'
Instantly I knew she was talking about my dad. This wasn't our first call to 911, it wasn't our first time down this road. This wouldn't be our first hospitalization.
Sitting alone on my red-eye, waiting to see who would sit next to me, I tearfully continued to reflect on our day.
I remembered moving my mom's car so the EMTs could get into our house easily. I remembered packing my mom snacks, calling my fiancé in tears after the ambulance arrived while saying, 'I don't know if we're going to make it to Ohio – or if we'll be there at all for our engagement party your mom is throwing us. You may have to be at our engagement party alone.'
A few hours later, my mom, dad, and whole family decided it would be best if I go alone. If mom could join later, she would. Texting my best friend, I asked, 'Can you take me to the airport? My flight leaves at 11 this morning.'
Mom splurged in celebration of my upcoming wedding and bought us first class tickets for the first time in both our lives. It was a 'once in a lifetime' memory we were looking forward to making together. Arriving at the airport, I then stood in the premier line meant for first class fliers – and I was instantly first in line as I waited to be called.
The airport was in a fury that day. Workers were confused, systems were slow. I waited, and I waited. Standing in line for over an hour, a woman told me, 'stay right here.' So I did.
Thirty minutes before my flight, I finally got called to the counter. Ten minute later, I had my boarding passes in my hand, eager to go through security, but the woman wouldn't let me go. I found myself asking, 'I'm not making my flight, am I?' Instead of communicating with me what was happening, with an annoyed and short tone, she snapped, 'No. I'm looking for new tickets for you now.' Meanwhile, I kept hearing my gate calling my name over walkie talkies.
Meanwhile, my mom was calling the airlines to explain my dad's sudden health issues, and that she had insurance for rebooking. She wanted to make it to my engagement party so she asked how she could adjust her tickets later when she knew if she could leave California – when she knew my dad would be OK, and if he'd be OK. After three phone calls, they gave her the same answer, 'There's a $200 dollar rebooking fee. And if the ticket you later choose is more expensive, you'll have to pay the difference.'
Once I finally boarded a flight, I noticed a man sitting next to me on the plane. I also knew my mom wouldn't make it. To buy a last-minute ticket? That's expensive. And to add a $200 rebooking fee on top? My mom was going to not just miss flying first class for the first time, she was going to miss an even more important once-in-a-lifetime experience – my engagement party and a full week of getting to know my fiancé's family.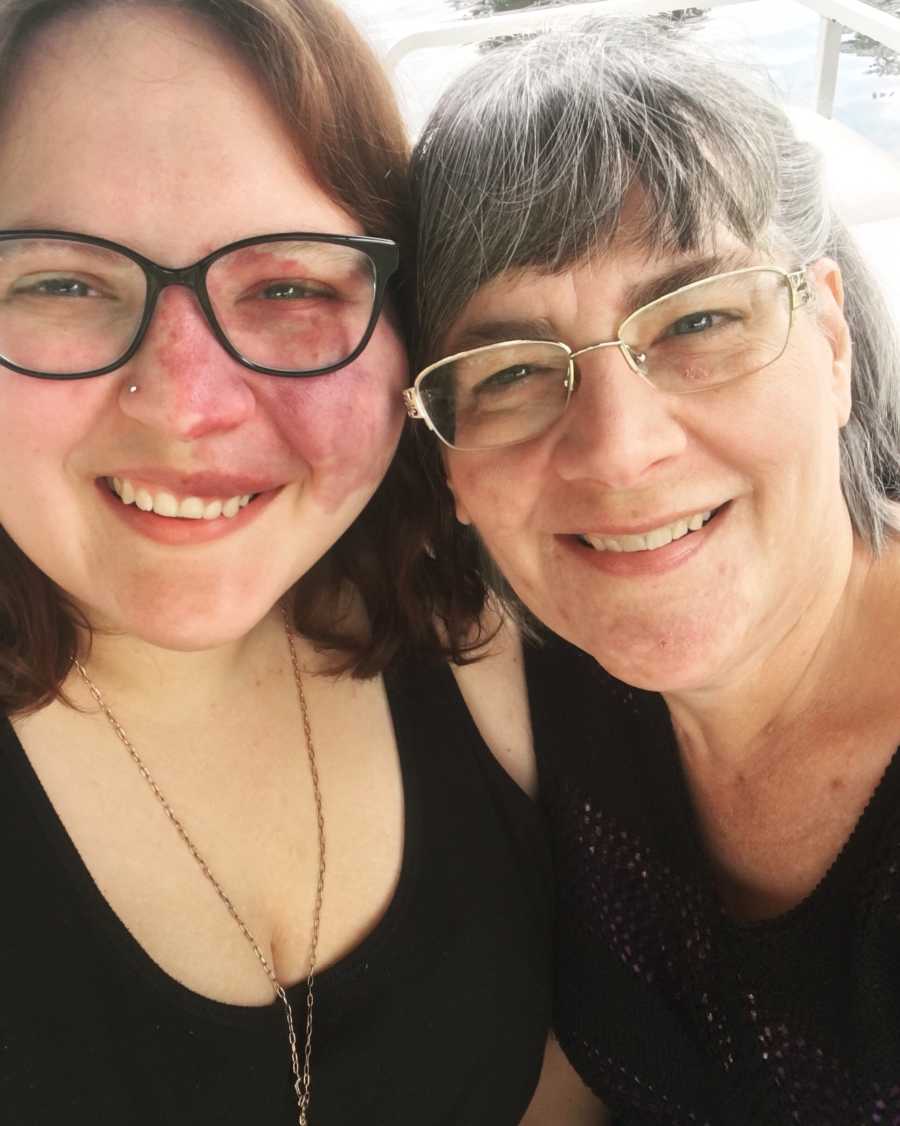 Distracting myself from my situation, I decided to talk to the man next to me. His name was Stephen, and he was flying to Chicago. As we continued in conversation, he quickly realized I was having a rough day. At this point, running on two hours of sleep, I was past wearing a mask of happiness, even for a stranger. I was way beyond filtering my emotions.
Sharing my day's story with the man – possibly over sharing – he was stunned and flabbergasted. Once I stopped speaking, I quickly learned I was sitting by a perfect stranger full of unmeasurable kindness.
He began to tell me that he worked for United, the airline I was traveling with. And his job? To check out cases just like mine and to investigate why I didn't make my plane when I was there on time, and it wasn't cancelled… helping people like me and my mom out.
Getting off the plane, he insisted, 'Email me in the morning so we can get this started. If they didn't handle your mom's ticket right, it'll lose value after 48 hours. Let's start this after you land and get some sleep.'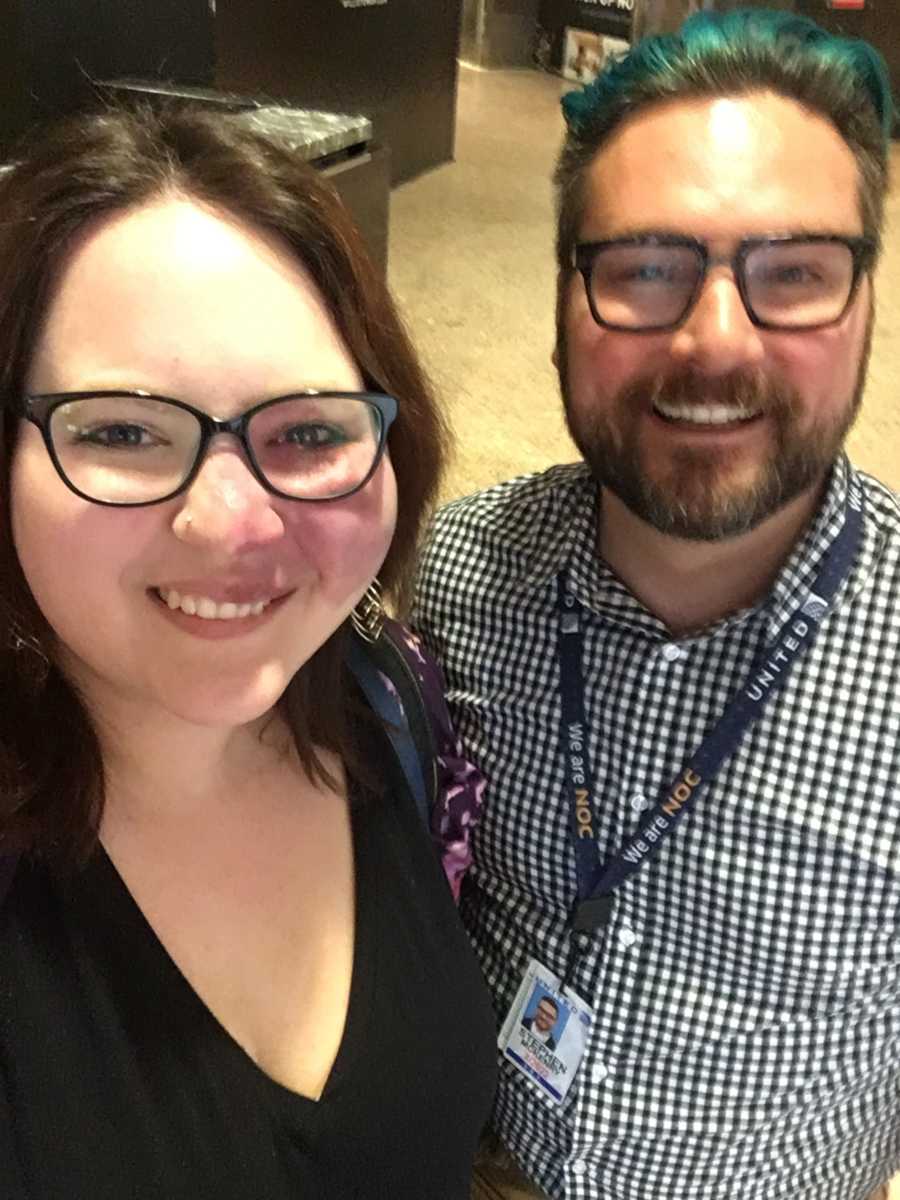 This stranger wasn't on the clock during our time together, and he wasn't involved in any of the fiascos from my day…but he simply cared. He didn't just hear my emotional recall of my day, he listened. Even though it wasn't his responsibility in that moment, even though he wasn't on the clock…He extended an arm, offering to help with the 'baggage' I was caring from my day – helping me and my mom take a huge load off.
Just yesterday my dad was released from the hospital. He's still fighting an infection, but he should be in the clear with oral antibiotics. And by the end of the day, Stephen had flights for my mom – no rebooking fee of $200, no paying the difference for a new, last minute ticket. And in addition? He gave my mom airline credit for our troubles, which if needed, my mom can use to get home if my dad's health unexpectedly worsens.
I love when the perfect stranger shows up in your life, and especially on a hard day, they show the perfect amount of kindness you need in that moment.
Because y'all…Once I realized my mom wasn't making our flight, I was stressing being in a room full of strangers at my own engagement party (with my fiancé as the exception) – especially during a stressful time. But thanks to this kind man willing to go above and beyond, while not even on the clock, my mom will land in Ohio tomorrow morning.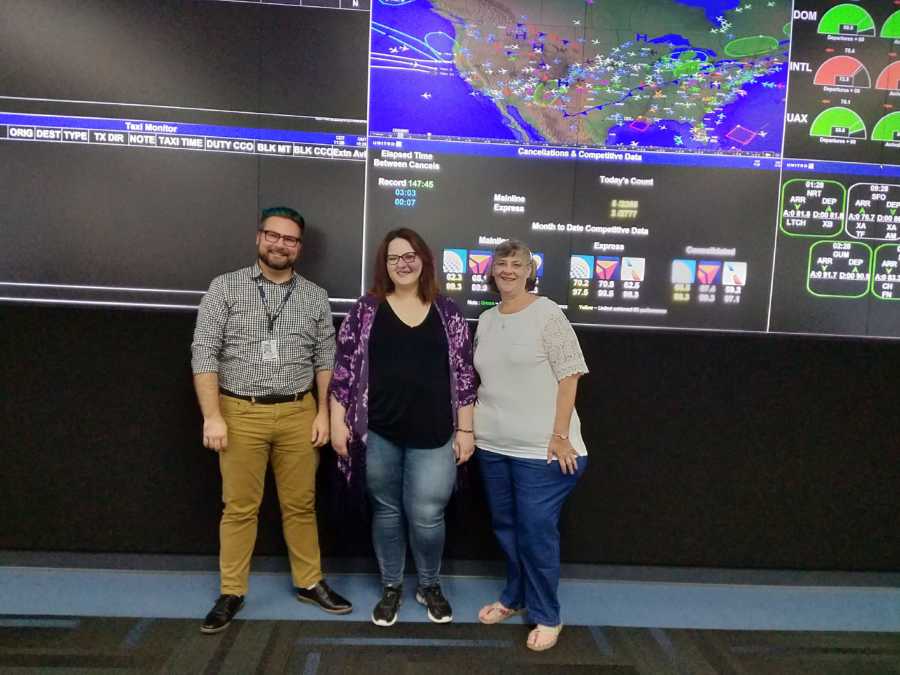 Kindness y'all, it can go such a long way… Let's all remember to be kind to one another, and remember to encourage at least one person in our day. Give someone a high five, buy them a Dutch Bros. If you see them weighed down and you can help, offer them a luggage cart and make their family dinner. Or, like this Stephen, help a mom get to her daughter's engagement party. Your encouragement may be just what they need today – and in more ways than you realize.
Ending one of his long and thoughtful emails, Stephen wrote that he was honored to have a little part on my life journey. But he has been so much more than a 'little part of it.' He's made a bigger difference than he'll ever realize…He was the perfect stranger in the perfect moment."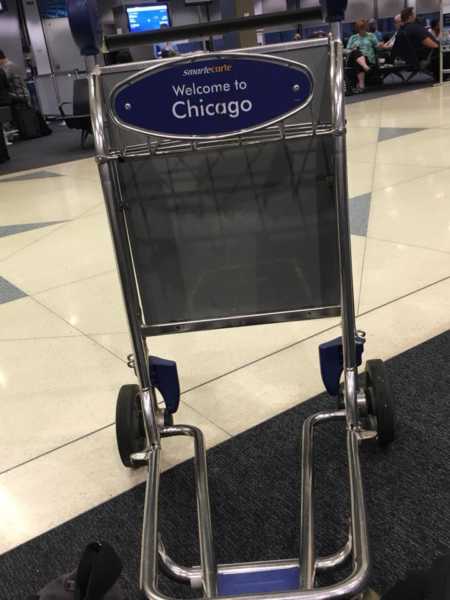 This story was submitted to Love What Matters by Crystal Hodges of Fresno, California. You can follow her on Instagram, Facebook and YouTube. Submit your own story here, and subscribe to our best stories in our free newsletter here.
SHARE this story on Facebook or Twitter to encourage inclusion and acceptance.