"My addiction with drugs and alcohol started early on in my life. I was 17-years-old and it was a vicious evolution from partying with my friends with a bottle of Corona to the daily use of cocaine and crack.  At this time, I was with a guy named Mark who was also struggling with drugs and at 20-years-old we became husband and wife. Addiction is described as a chronic, progressive, and potentially fatal disease and for Mark and I that was quickly proven true. We were living in our first apartment when drug dealing and daily cocaine and Vicodin use became normal for us.  At the age of 21 I went to my first inpatient facility and within hours of checking in I received life altering news, I was going to be a mom. Immediately, I had an overwhelming desire to stay sober for the first time in my life. Unfortunately, motherhood is not a cure for addiction and without following through with my aftercare I quickly relapsed and used various substances throughout most of my pregnancy. On July 2nd, 2011 I gave birth to a healthy baby girl who brought me and her father immense joy and love. Nevertheless, we continued to poison ourselves in the hopes of masking an inner turmoil that deepened with every passing day.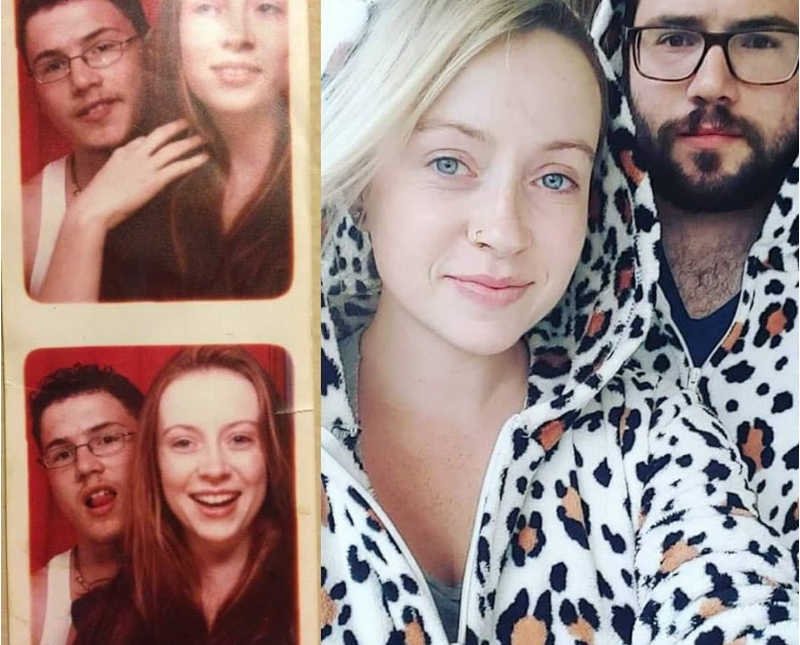 The following year is a blurry mix of traumatic events and attempts to get sober. Rehab stays, arrest and jail stints, and moments of homelessness became more frequent as my addiction morphed into a heroin problem. As the drug intake became more necessary the acts of desperation became more severe and dangerous. I began prostituting, stripping, and living out of hotels to accommodate my lifestyle. A reality facing women living that way is there are monsters in the streets just as strong as heroin addiction. Those monsters are rape, assault, kidnapping, diseases, etc. I am a rape survivor and have spent years working through the damage done to me in this specific part of my life. When my daughter was 1-year-old, I left my 5th rehab facility and began getting sick. I assumed this was related to my hepatitis c or using but after going to the doctors I was assured my liver was fine, instead It was related to me being pregnant again.
This was it, my quick descent into insanity. Mark and I were not exclusive, we were going back and forth between wanting to be together and not being able to maintain sobriety around each other. Because of the dynamics of our relationship and the means I was taking to make money, I was not sure who the father of this baby was. I continued to use drugs until I was put on a methadone maintenance program and at around 13 weeks pregnant, I received the most life-changing news I could have ever dreamed. I was not expecting one baby, or two, but I was pregnant with TRIPLETS.  Devastation. Fear. Confusion. Shock. I felt every emotion a human can feel.  I was unable to raise my first baby, how was I ever going to do this? I quickly went into action and got a bed in a rehab for pregnant women and lived there for 2 months. I was able to get the OB care I needed for my high-risk pregnancy and pursue the care I needed for myself and my mental state.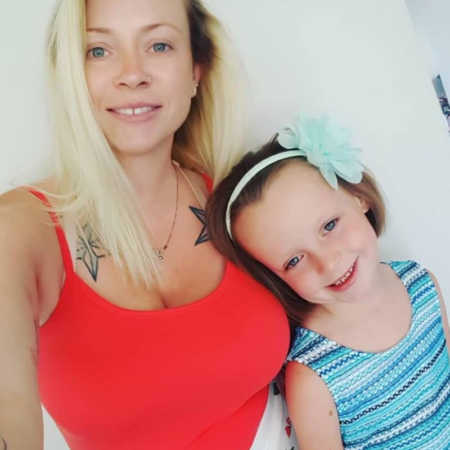 During a traumatic emergency C-section, I gave birth 12 weeks early,  to my triplet daughters.  They were small, fragile, helpless, beautiful, and everything I could dream of. Postpartum depression is cunning though. It creeps up without permission and tries to destroy you, much like addiction does. I relapsed soon after their birth and by the time they all were able to come home from the NICU, I was back in the revolving door of chaos. I felt like I was drowning, dying, and alone. On Christmas day of 2013 I made a horrible choice that ultimately forced me to my personal fork in the road. Get sober for real or lose your kids forever and die with a needle in your arm. I went to prison for 7 months, lost custody of my girls, and was left with nothing.
When I was released, I was on a GPS tether, parole, drug court, and a family court case for my kids.  By the grace of God, Mark was sober and going to Alcoholics Anonymous. He reached out wanting to save his wife's life and offered to help me get involved with the program. I dove in, tentatively at first but I gave it a try. Today my life is exceedingly better. I have over 5 years sober, I have had custody of my 4 daughters for almost 4 years now, DNA proved Mark to be the father of the triplets, we own a beautiful home, our marriage has been reconciled, I am back in school, we both work great jobs, and we are able to help those around us still struggling with addiction and alcoholism. I am going to school for social work and hope to use the degree to help women going through what I faced in my past life. It is not always the case that people are able to survive and come through the blackness and get to a better place. I would love to use that experience I have and be there to help others who have not found an escape yet. I still go to AA, work with a sponsor, actively participate in meetings, and regularly see a therapist.  There is always progress to be made on myself but I have made enormous growth in these 5 years.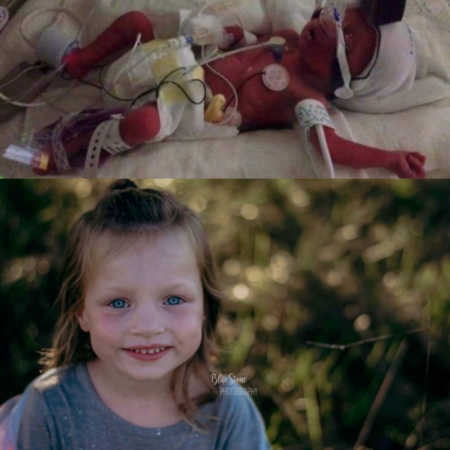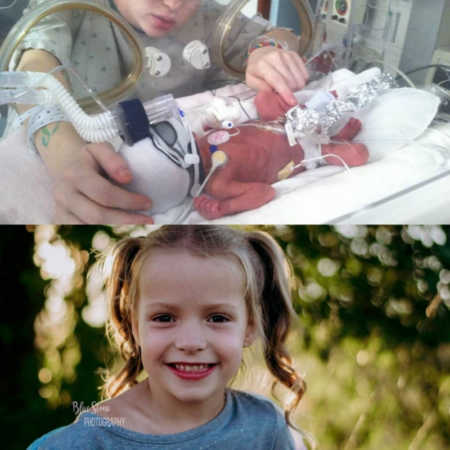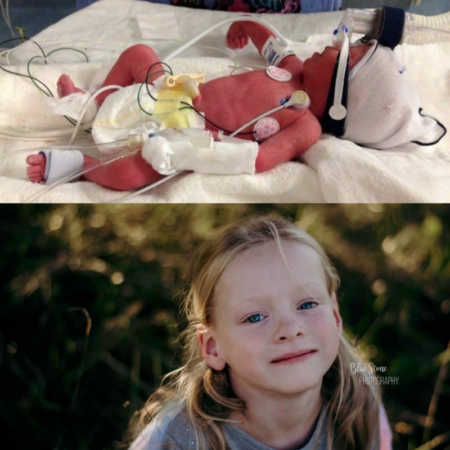 I cannot wait to see what sobriety and healing continue to bring to my life. I try to stay in the mindset of gratitude and focus on where I am going, not where I have been.  It doesn't do me any good to worry about the mistakes I made or focus on the people who have hurt me. Some days I am just happy to make it through the day sober, other days I accomplish everything on my to do list. Either way I am winning. Heroin didn't kill me, I am at peace, and I have my family back together.
I hope my story can bring strength and hope to at least one person out there who is struggling with addiction. There is always hope."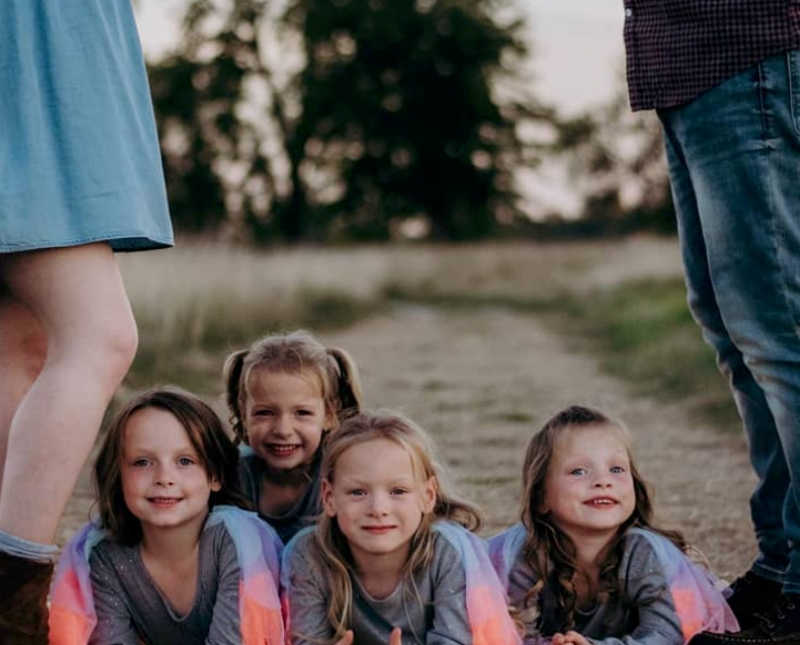 This story was submitted to Love What Matters by Bree Rowe. For our best love stories, subscribe to our free email newsletter.
Read more inspiring stories about recovery here:
'You'll never get out of this hole. Just go back to your old friend, heroin.' I spent the night in jail, tying bedsheets around my neck.': Man who battled addiction 9 years now owner of state's largest recovery center
'My new wife is younger and we have a daughter.' He smashed photos of my sons. I am worth more.': Woman escapes abuse, alcoholism, creates her own recovery program to give back, 'I survived for a reason'
SHARE this story on Facebook or Twitter to provide hope and strength for those struggling with addiction.