"Every week for the last 7 years I have left the house before dinner and didn't return till bedtime when my night classes ended. I never put much thought into the chaos that happened while my husband was juggling dinner, baths, and bedtimes with three kids, as he never said anything to make me think it was chaos at all.
So when the tables turned and he had to go to some continuing education classes one night a week, I felt more than prepared for taking on the nightly routine. It was a bit chaotic as my oldest, Dexter (11), was playing with his youngest sister, Rebel (1), slapping on all the noise buttons on her Little People and she shrieked with laughter.
I have music going as I cook spaghetti and garlic bread, and my middle girl, Ruby (5), is diligently working on a card she had asked to create for her teacher. None of this is an unusual sight, but there is typically another set of eyes overseeing that things are running smoothly, and tonight I did not have them.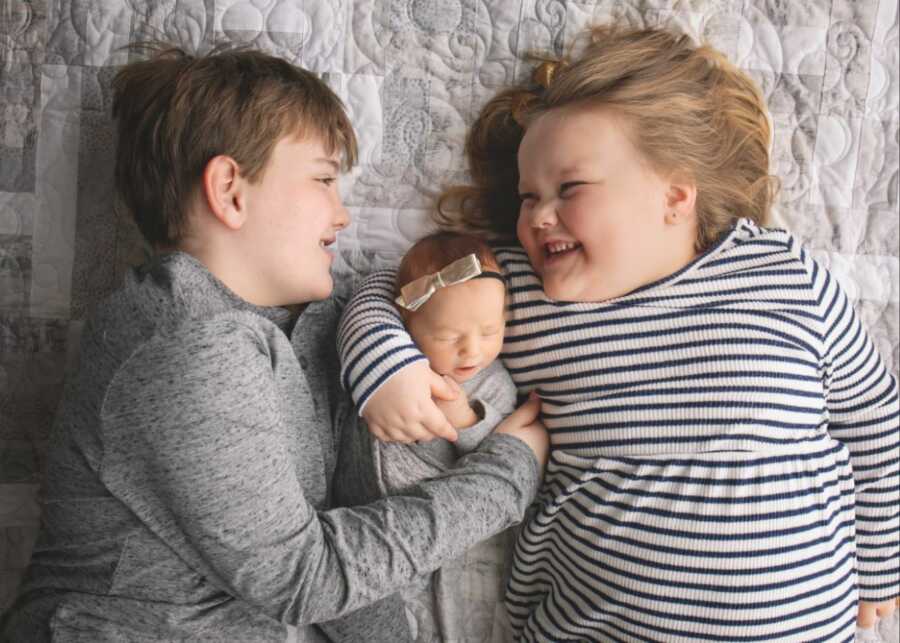 We get through dinner and baths and we are getting our bags ready for the next day, and Ruby packs the card in the bag and makes sure to tell me it's for her teacher. I nod my head, knowing this is a typical card she makes and I think nothing of it. The next morning, as I am sitting down to my work emails, I get a text from my daughter's school director—this is where the details of the prior night seem more important than I realize.
She kind of probed, asking if I was missing a card at first, which I thought was odd, but I confirmed I had told Ruby she could take a piece of my stationary off my desk and give it to her teacher. I have a box full of rainbow-themed ones and figured she meant those, so I didn't get why she was asking. I immediately began running through what else she could have grabbed and it hit me.
A friend's birthday was today, and I was looking for a card last night in a box I took down from a shelf, but I had left it on my desk and maybe she took one of those cards which might not have made much sense and were also a bit more adult-rated. The director confirmed my fear when she texted back, 'Oh, you're going to love this,' and proceed to send me a screenshot of the card.
I immediately go red, even though no one was home with me, and then I start to laugh and simultaneously cry as I keep reading the card. The insert has the typical Ruby markings with her self-portrait and one of the card receiver with an 'I Love You' at the top. I read it again. 'A best friend you can have sex with,' and then flipped to the inscription 'How great is that?'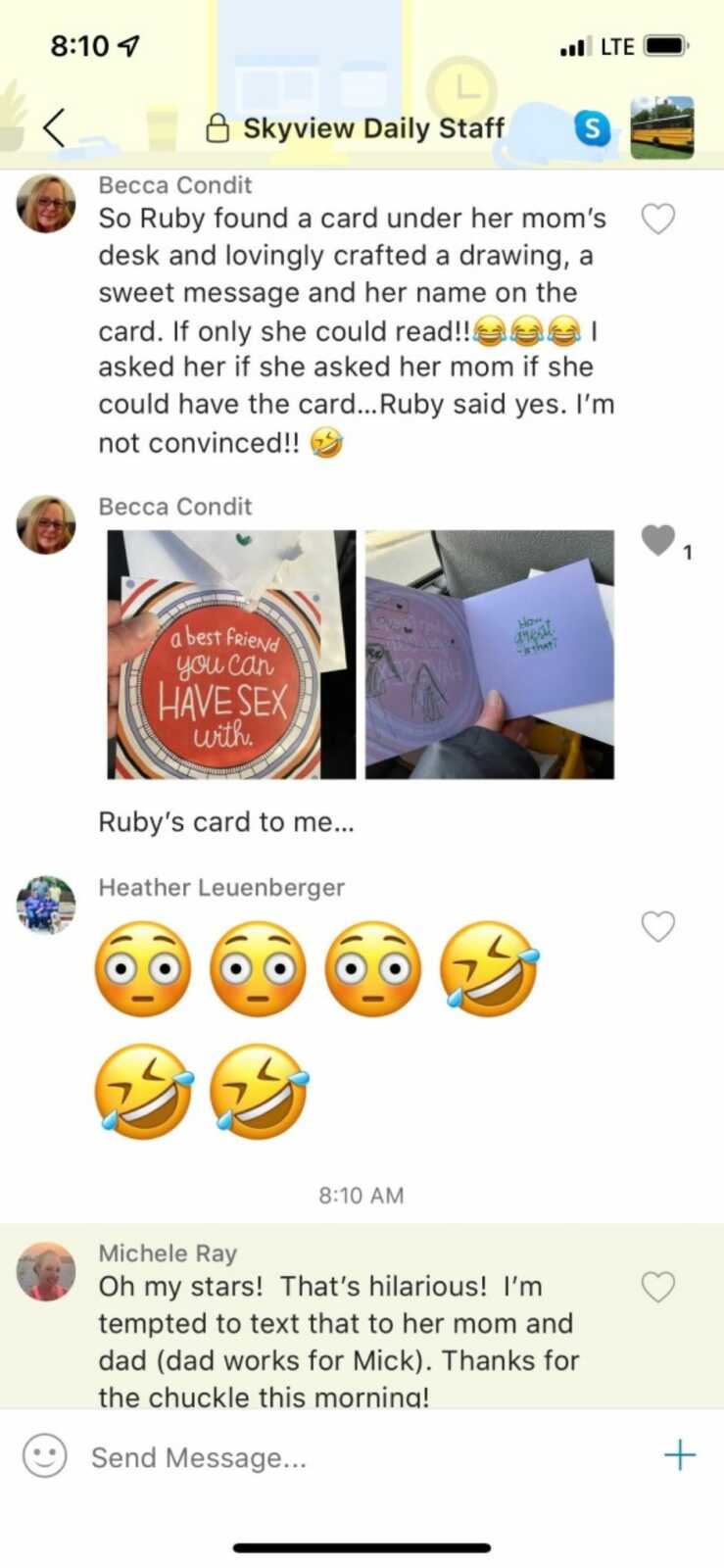 My emotions run the impulse of thinking about joining witness protection or calling my daughter in sick for the rest of the year so I don't have to face her teacher. After sending it to a few girlfriends and family, they all confirmed what I thought—honest mistake, but a funny one at that. After regaining my composure and texting the director back, we all agreed it made their day and understood how it happened.
Normally, this would be the end of things and I would have waited till my husband came home to say anything, but there is an extra layer to this as his boss is married to the director of the school. I knew it was only a matter of time before it made its way through the office, so I had to warn him before he was caught off guard. I happened to be going to his job site to drop something off, so I planned on telling him then.
He comes to the car wanting to grab the stuff and go, and I asked him to hop in the car for a second to talk. I explained to him how last night when he was at class, it was kind of hectic and Ruby was making a card for her teacher, and the director had texted me asking about it. He didn't have much of a reaction till I told him about the text, and then I showed it to him and he was in shock.
He just stared at me and was trying to compute all that had just been said, and as the embarrassment waned a small grin slid across his face and his mouth cracked a smile, and we just started laughing together. I don't know why this came as a surprise coming from Ruby as it's been a wild ride with her from birth. So wild that we named her Ruby Wild.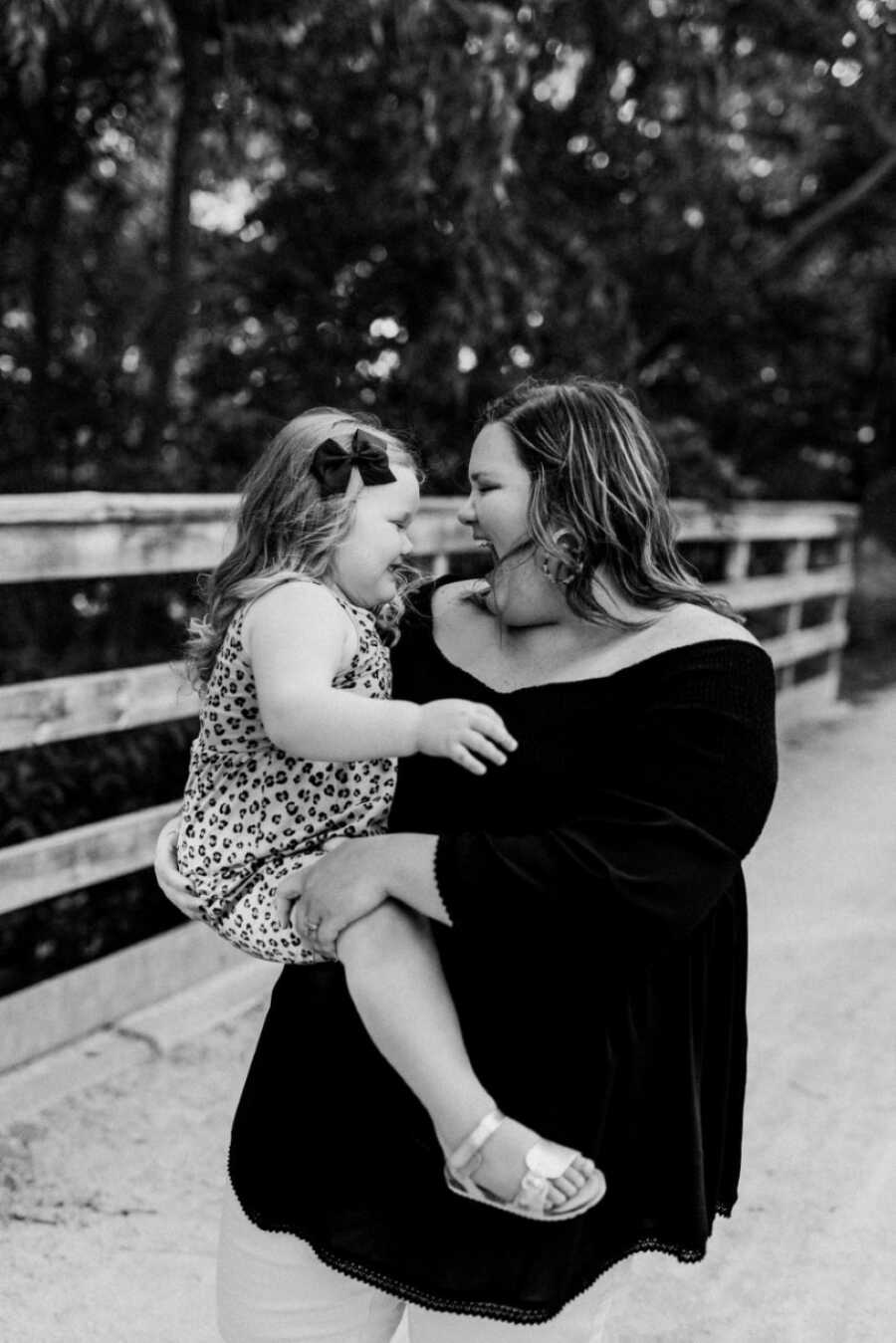 I know 10 years from now, when I try to explain what transpired that day and all the fun things that happened because of it, she might feel just like I did at first: embarrassment. But I know after a few seconds, the same grin her dad had will slide across her face and turn into a smile, and we will both start laughing together."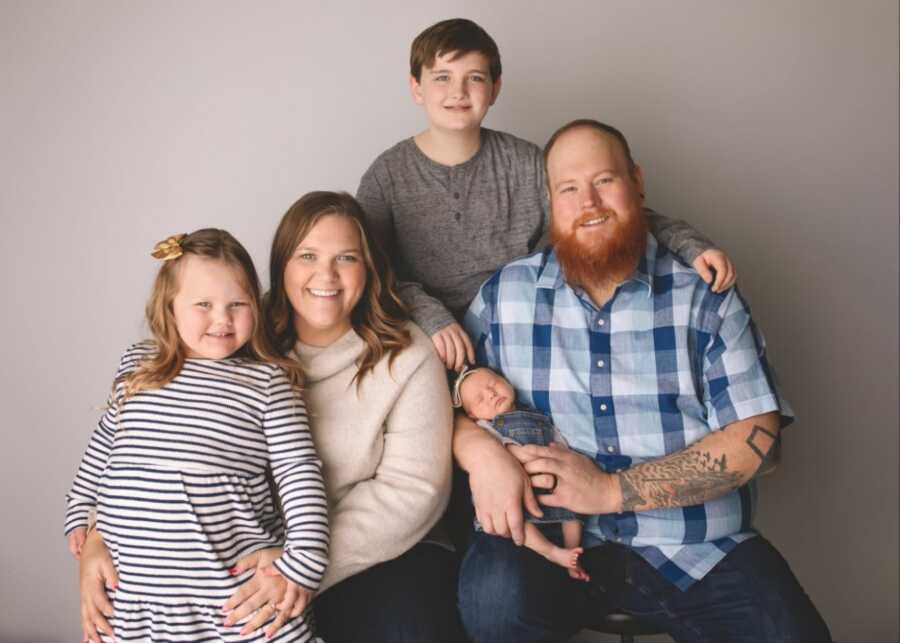 This story was submitted to Love What Matters by Brinn Williams. You can follow her journey on Instagram. Submit your own story here, and be sure to subscribe to our free email newsletter for our best stories, and YouTube for our best videos.
Read more stories like this: 
'I can't believe they're allowing their kid to scream like that in public.' Try giving that mother a pat on the back.': Mom shares hilarious truths, 'Motherhood is an everyday trial'
'Today I ran out of toilet paper. The dreaded day finally happened. I wobbled in, cheeks clenched, to find a barren brown tube.': Mom shares hilarious story after running out of toilet paper, 'Let's find humor in the chaos'
Dad's Clever 'The Baby Is OK' Photos Will Make You Laugh Out Loud—Here Are Our 25 Favorites
Elementary School Teacher's Disney Spin On Photos Are Guaranteed To Make You Smile—Here Are Our 25 Favorites
SHARE this story on Facebook to help brighten someone's day!