"With my daughter, I really wanted to take my own birth photos but I didn't know I had to hold my own legs during the birthing process. So this time around I came prepared! I had my closest friends in the room with me. Wendy, Lauren, Megan, and Becca. My husband was also in the room. I had to be at the hospital at 3am to be induced. I cried as I left my daughter for the first time in her life.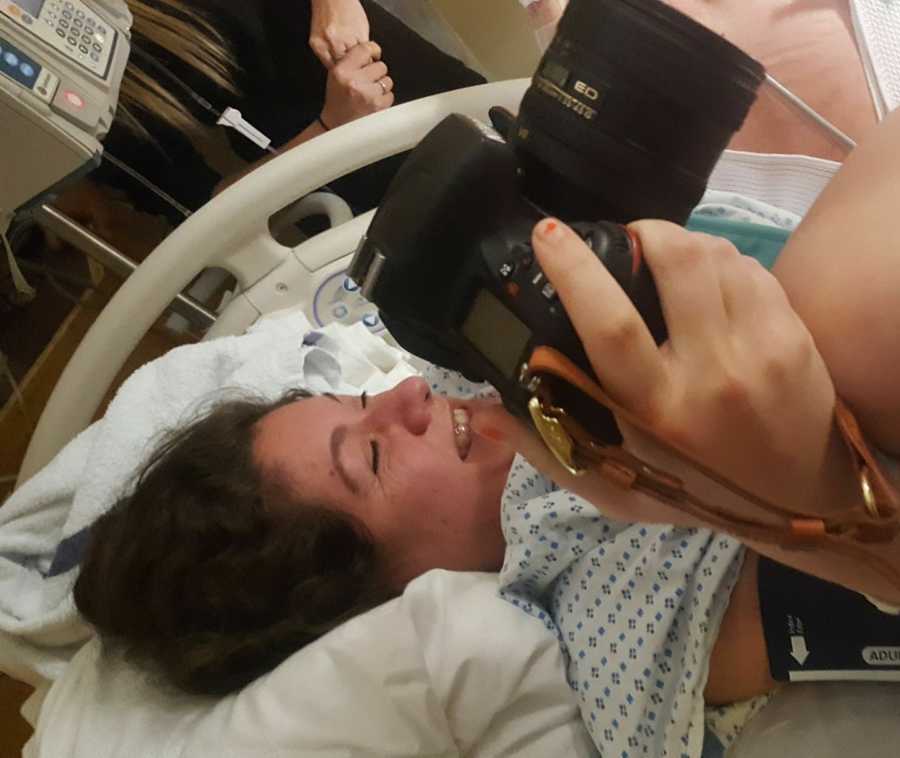 Things began progressing around lunch time the next day and all my friends began coming. As I'm sitting in the bed eating ice chips my husband and Wendy were eating bacon, egg, and cheese sandwiches and I wanted to kick both of them out.
This kid didn't want to come out (neither did my daughter). I had a foley balloon inserted (totally not fun). Then I had to keep a peanut pillow in between my legs to help open things up. Finally, things started to progress and it was time to start pushing. We did a practice run and the look on all of their faces were priceless.
Wendy's job was to watch what time he was born (which she totally forgot to do when Kailah was born so we had to guess) and hold my right leg. Lauren stayed on my left side and held my leg. Megan and Becca looked like they saw a ghost.
My husband sat quietly behind me so he couldn't see a thing. Wend told me to get my camera ready because he's coming.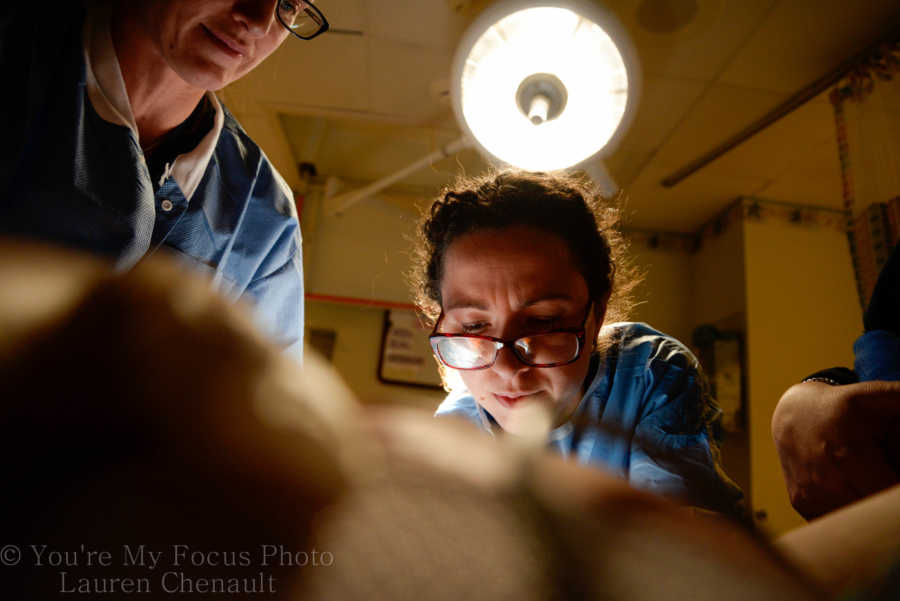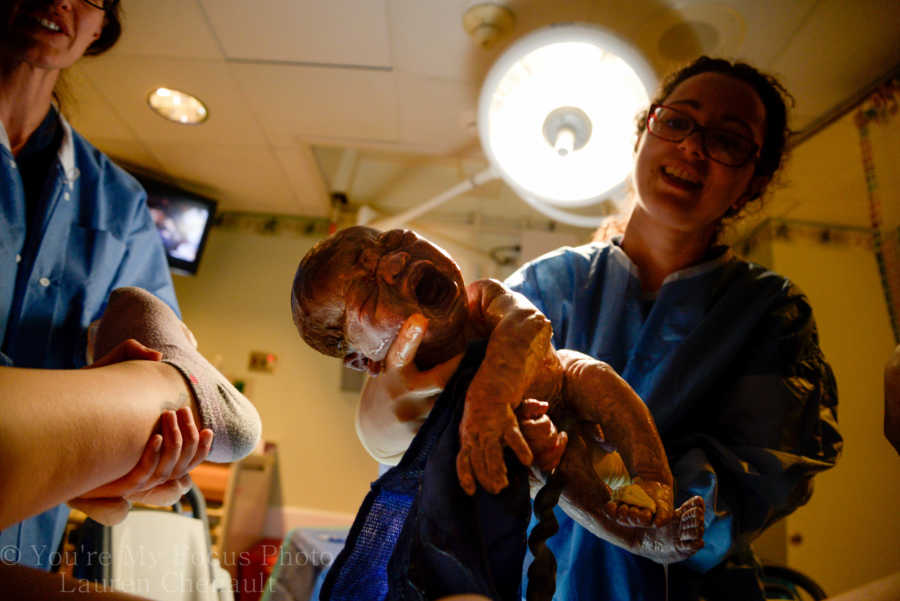 5 pushes and there was my baby boy. I grabbed my shots. Lauren took my camera and continued shooting for me so I could have that first skin to skin with Kai. Kailah came to visit her baby brother that night after he was all cleaned up.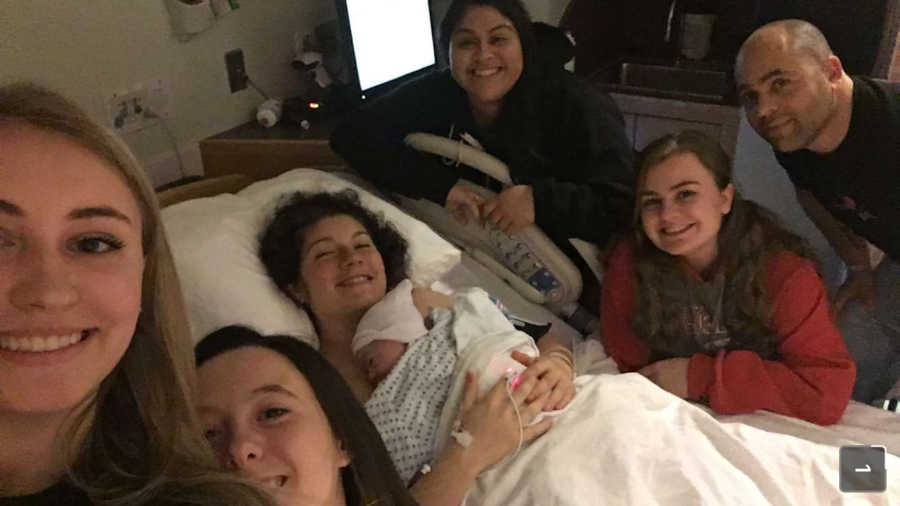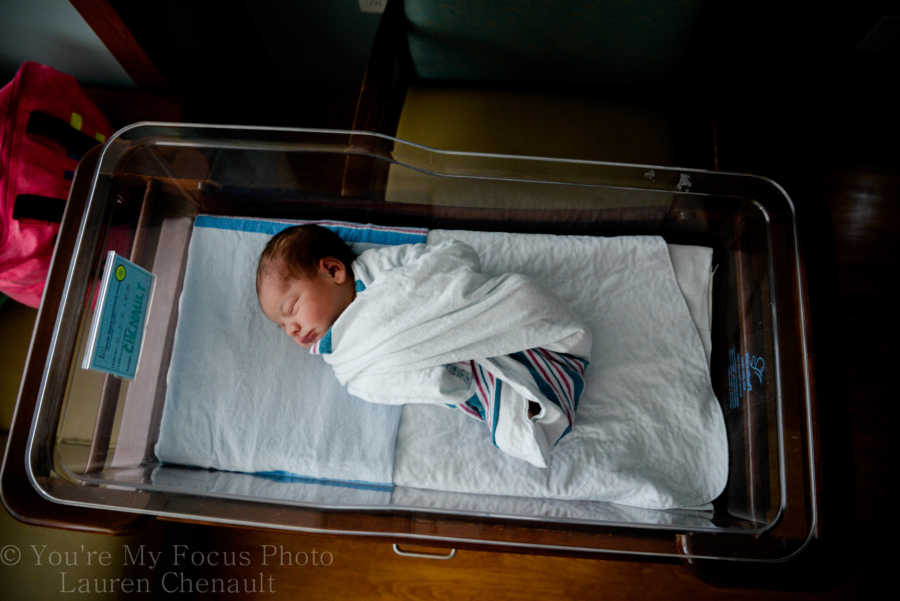 She was so excited to have a brother. She brought him a toy and a new book in the hospital, helped me feed him and change diapers."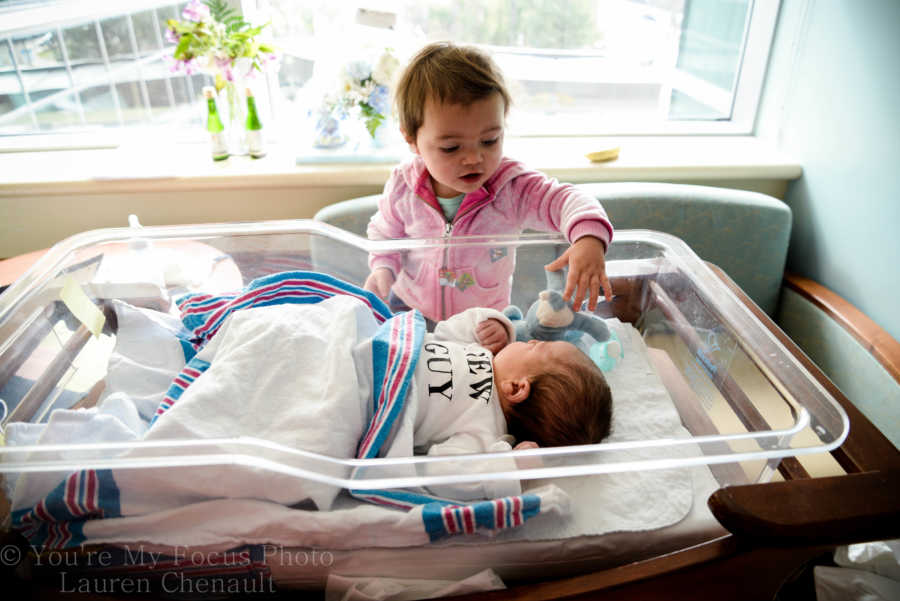 This story was submitted to Love What Matters by Lauren Chenault of You're My Focus. Submit your story here, and subscribe to our best love stories here.
Please SHARE this story on Facebook to encourage others to cherish every moment and love what matters most.
SaveSave
SaveSave
SaveSave
SaveSaveSaveSave
SaveSaveSaveSave
SaveSave