"Dear beautiful reader,
thank you for being a person who visits a website that increases awareness for stories needed to be heard. Honestly, just thank you for being you! Anyhow, I'm Katlan Thomerson, the self-proclaimed mindset advocate for mothers battling postpartum rage (among other things) on Instagram. I'm also the slightly 'turnt' stay-at-home boy mom of two who started feeling herself again while responding to ignorant comments on her viral breastfeeding video on TikTok. I'm also the owner of a very small photography business you'll most likely never see photos from because it only lives on a small private Facebook page.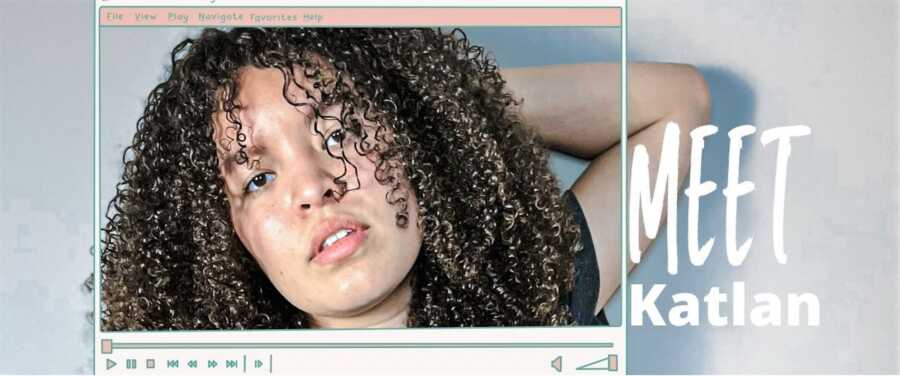 I'm a lot of things. You are, too. We're complex and it's okay. You don't have to feel shameful for pursuing more than one dream. As of recent, I'm also the mother who was asked to share her story online. So let's jump into it. I was born and raised in a small, rural town in the south of the USA. My husband was, too. Though our town is tiny and we ran track together in school, I don't remember noticing my husband Andrew until the end of my senior year. At this point in my life, I was scared, confused, and healing from my first heartbreak. And like many teenage girls with daddy issues, I felt a strong desire to be wanted.
I've spent much of my life being a chameleon because I've never felt seen. I think my father-in-law, Mauricio, put it best when talking to my momma: 'I don't worry about Katlan and Andrew. I think they'll last forever. They probably fight the most, but they also probably love the most.' Though we're polar opposites in what seems like every way possible, and most days we get into petty arguments, I think we make a great team. We never go a day without bumping heads, and we don't even sleep in the same bed, yet we're best friends, like Monica and Chandler. I guess it's what people mean when they refer to true love.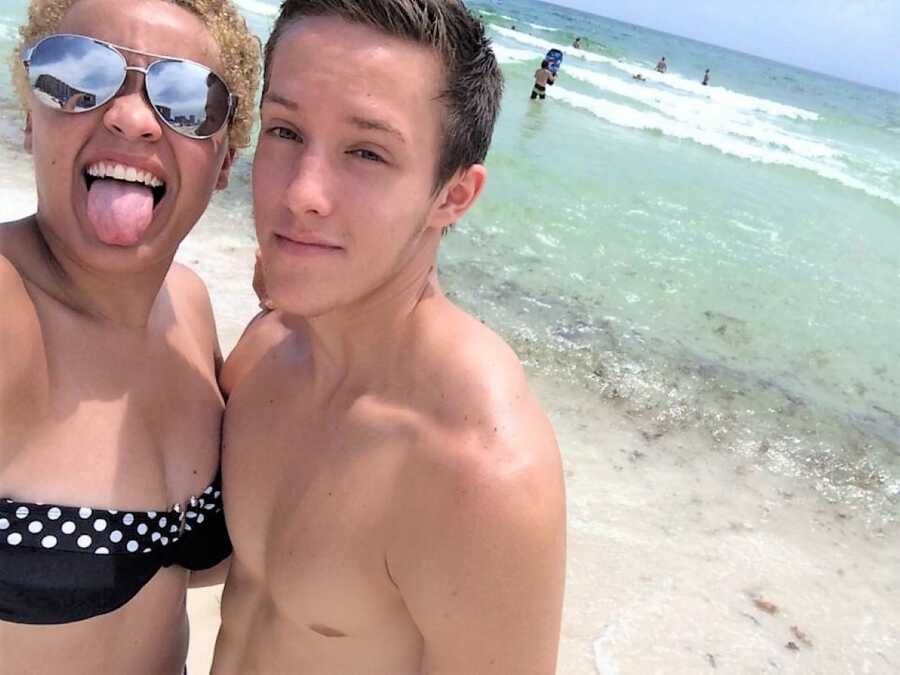 In between working at Zaxby's and conditioning to upkeep my athletic scholarship to run track at Kentucky State University, I spent lots of my time laughing in the back of a red trailblazer and eating overly stuffed, home-cooked omelets for breakfast that Andrew drove over after cooking them at his childhood home. What we called being in love, others called unhealthy and weird. Most wondered why we were together. And some were ignorant enough to demand an answer. But we persevered. Through the racially driven questions at holiday dinners, angry stares from strangers at our small-town restaurants, and the major differences in our mindsets due to our class status and upbringing differences, we managed to remain rooted in love.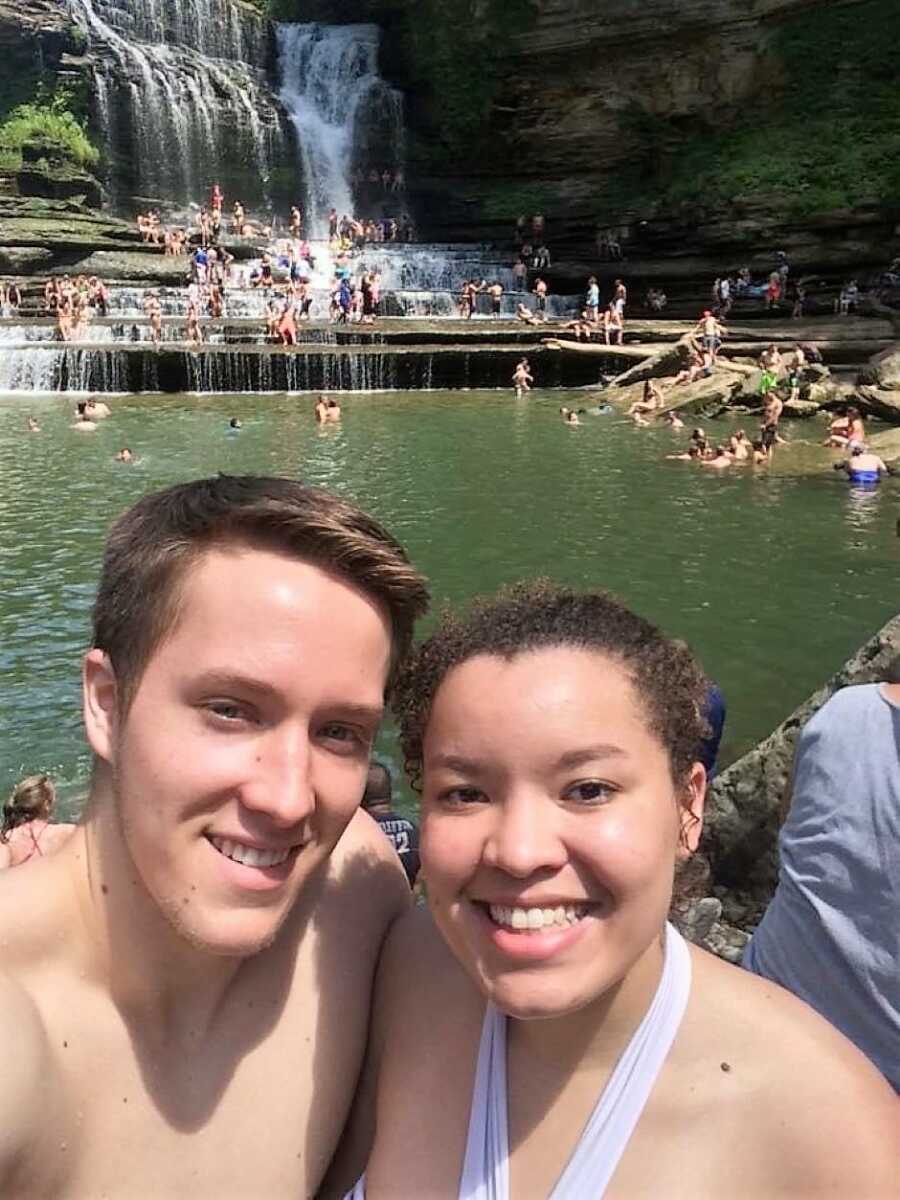 I didn't always know I wanted children, but once the idea popped into my head, I wanted them instantly. In reflecting, I'm honestly not sure if I made the right decision. During my 4th year of college, I told my then boyfriend of four years I wanted to have a baby. I'm searching my brain for the reasons as to why I wanted to have a child before I finished college, and I can only come to two answers: 1) I had spent the past three years hungover from being sexually harassed by my track coach and 2) I am deathly afraid of dying, so I wanted to have children early to spend as much time with them as possible. I'd go into detail about the first reasons, but it's a LONG story for a different day.
So, we did it. We had a baby. We moved back to our hometown because it is cheaper than the college town we were living in. And we needed our village. I don't know if anyone actually knows our first son Jameson was planned because most people assume a couple who has a baby in college do so by accident. After Jameson blessed our lives, we spent the next year finishing up our degrees. Andrew went to school during the day to finish a Bachelor of Arts in Math and Econ, worked at night, and stayed up till dawn cleaning our apartment. I used the year to change my degree from English for Secondary Education (EST) to a Bachelor of Science in Interdisciplinary Studies (not my proudest moment) and stay at home while exclusively breastfeeding Jameson.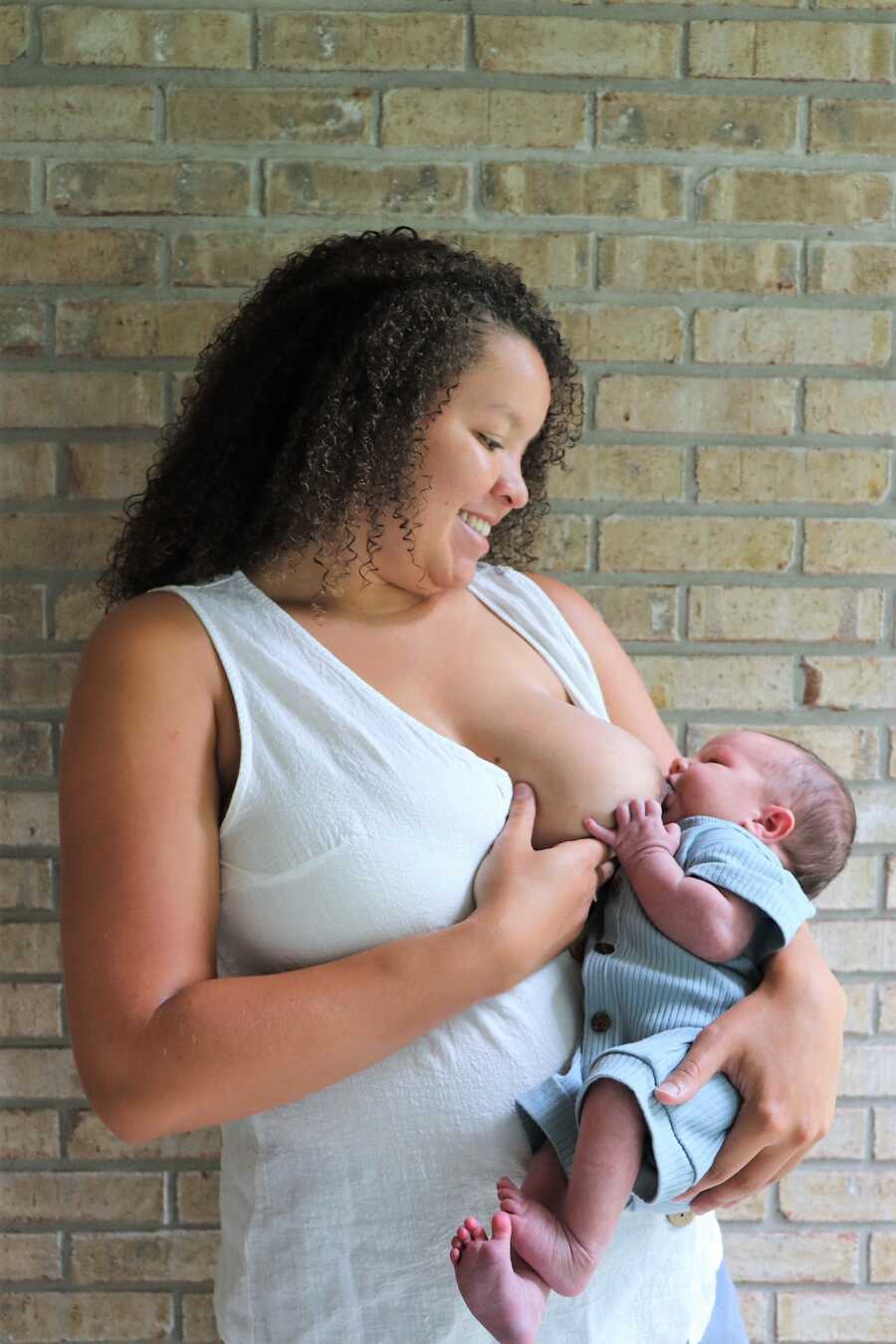 From July 2018 to July 2019, time felt like it moved very slow, yet I always felt like I was constantly moving. It was a long year. A very, very long year. But I loved it. After we finished our degrees, we moved to Nashville, TN for Andrew's first big boy job. At the time, I was very dissatisfied with my Bachelor's degree. I was so excited to graduate with a teaching degree. I spent years staying up late at night falling in love with new characters while working on credits for the degree, just to end up changing my major so I could stay at home with Jameson and finish my degree online. I couldn't complete the credits for the EST degree because the final courses weren't offered online.
So sadly, I switched to a degree that gave me the freedom to graduate college, one semester after Jameson was born, from the comfort of my home. I was also scared. I spent a lot of time in college being told my liberal arts degree wouldn't help me get a job. 'You don't go to college for what you love,' they'd all say. And this thought rested at the forefront of my mind every time I thought about my Interdisciplinary degree. What am I going to do with this? What job can I get with this? How am I going to support myself with a degree I don't know how to market?
'Hi, My name is Katlan. 90% of my degree was designed for a teaching degree and 10% was designed for an interdisciplinary degree—whatever it is—because I changed my degree to stay at home with my baby. I applied to your job because even though I don't officially have the credentials, I want you to hire me as an English teacher at your school.' Yeah, I don't think it would have landed me a job. It is a rough recall of the speech I told myself over and over again until I began my Master's Degree. I feared I wouldn't be able to get a job I'd actually want with my Bachelor's, so I searched the internet for Online Master's programs in Communications in hopes it would help me become a professor.
If you're wondering why I chose Communications instead of English, you should know spending years listening to people tell me why the EST degree would land me a low-paying teaching job at best made me stop going to school for what I love. I wanted to get a Master's of Creative Writing to become a writer, but I didn't because I finally agreed with the pessimist. I believed a liberal arts degree wouldn't help me get a well-paying job. I should go to school for money, because I'm a mother. I set aside the dreams of the woman who didn't have kids, and replaced them with the goals of the young, new, mother who was focused on making enough money to supply her son with the life she never had.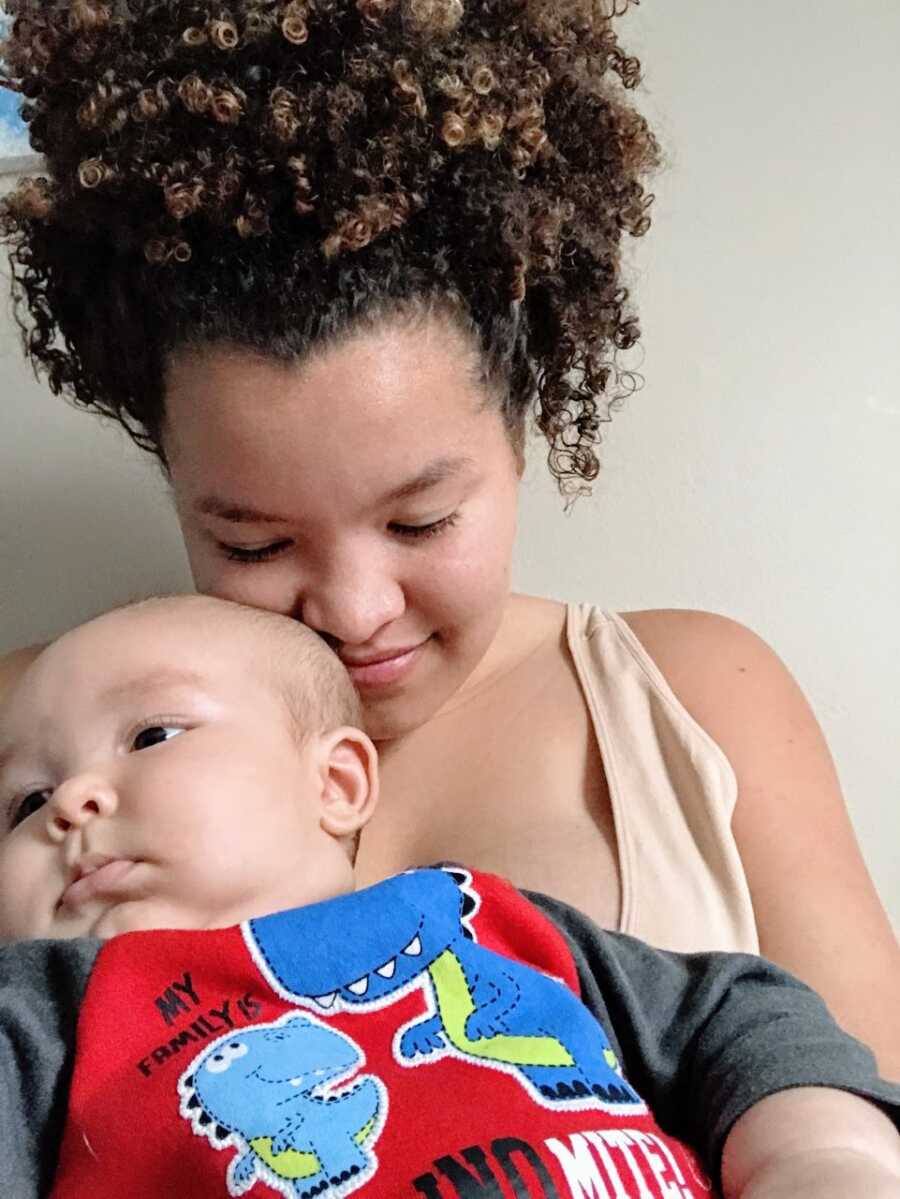 I couldn't go to school for love anymore (But look at me now, featured on my first major website!). Shortly after I started my Master's, I met postpartum anxiety and his first cousin postpartum rage. These b—hes messed up my brain. As soon as they checked in, I began to lose control. I said things to my son and husband that will always haunt me, and it caused the environment in my home to feel so tense, my husband and son felt like they always had to walk on eggshells around me to prevent one of them from triggering me. Geez, I will ALWAYS feel awful for it! I will always feel shameful for that version of me.
The Katlan who put fear in her husband and son. The Katlan who yelled. The Katlan who told her husband she'd chop off his d–k one sleepless night while trying to rock her baby to sleep, because her husband had yet again failed to comfort their son. The Katlan who was almost always boiling under the surface and hearing screams in her head. This Katlan was such an awful version of me. I never wanted to see her or be her again. So, I made an appointment and got help. I told my doctor I was starting to hate my husband and constantly felt angry. She screened me for postpartum depression and prescribed me breastfeeding-friendly depression medicine and encouraged me to start therapy.
A few appointments later, she gave me a new diagnosis and prescribed me anxiety to treat postpartum anxiety. The medicine helped improve my mood. It really helped me gain control of my emotions. I stopped lashing out at those around me and began to feel happy again. Fast forward through my first round with postpartum anxiety, a draining pregnancy, and the newborn phase. Now we're in October 2021, battling postpartum rage. I spent over a year in a happy state of mind. My brain was free of all postpartum perinatal mood disorders, which allowed me to actually feel happy. I wanted to stay in this state of mind forever. But then we started discussing having another baby.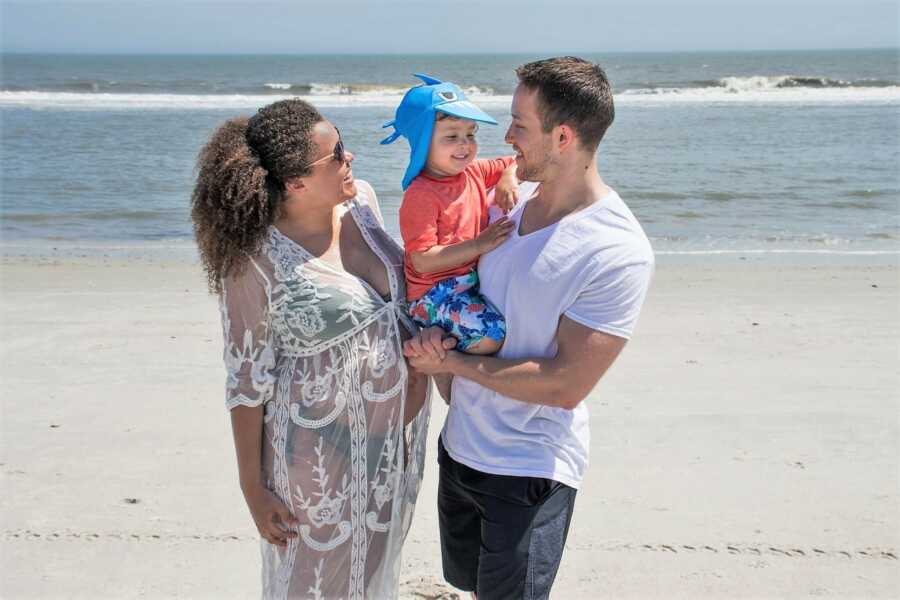 Long story short, I agreed to have a second baby even though I was on the fence about entering the workforce. Part of me wanted to become a communications professor or a social media manager at a company in a big city. Another part of me wanted to stay at home and raise one more baby. Yet, all of me laid down to conceive. If you were to visit me in the present day, you'd find the version of me I've always wanted to be. Not the new stay-at-home mom pursuing an online master's degree while battling postpartum depression. Not the new mom of two struggling to maintain her sanity while working on overcoming postpartum rage.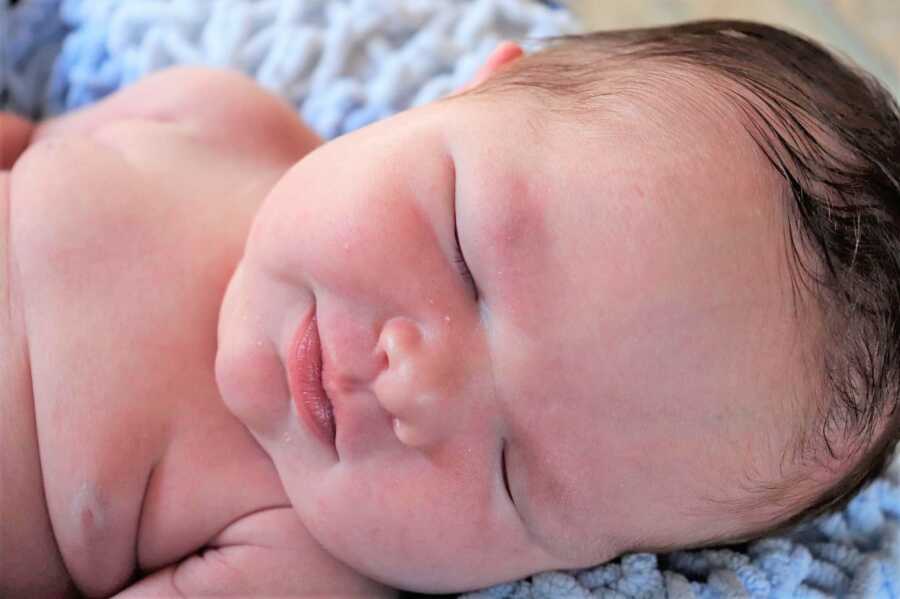 You'd meet the mother who reconnected with the woman she was before she had kids so she could combine her knowledge base with the knowledge base of the mother she was after she had kids to create the best version of herself yet—a mentally stable feminist and stay-at-home mom pursuing her dreams. If any part of my story resonates with you, know I believe in you. I believe you're going to beat the odds. I believe you're going to prove them wrong. I believe you will prove yourself wrong! You can and will accomplish your dreams. And when you do, I'll be cheering for you."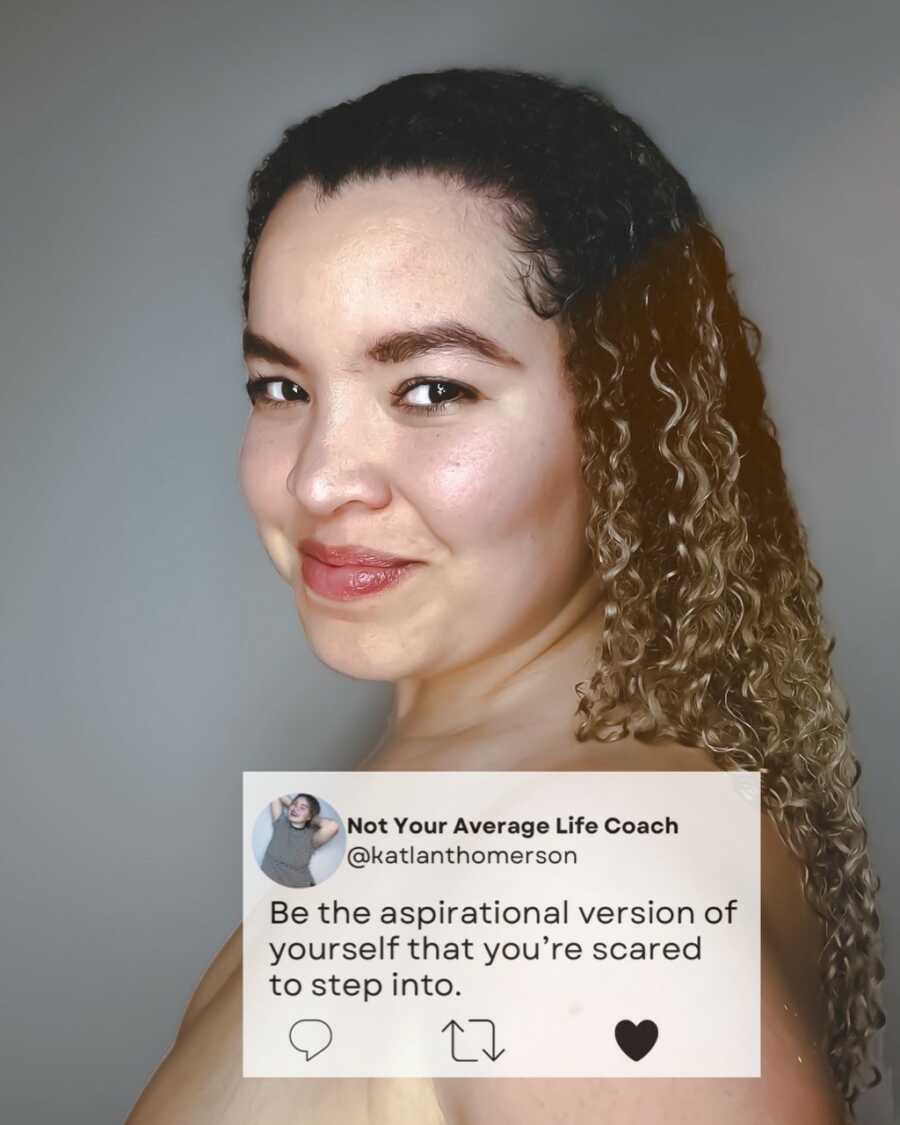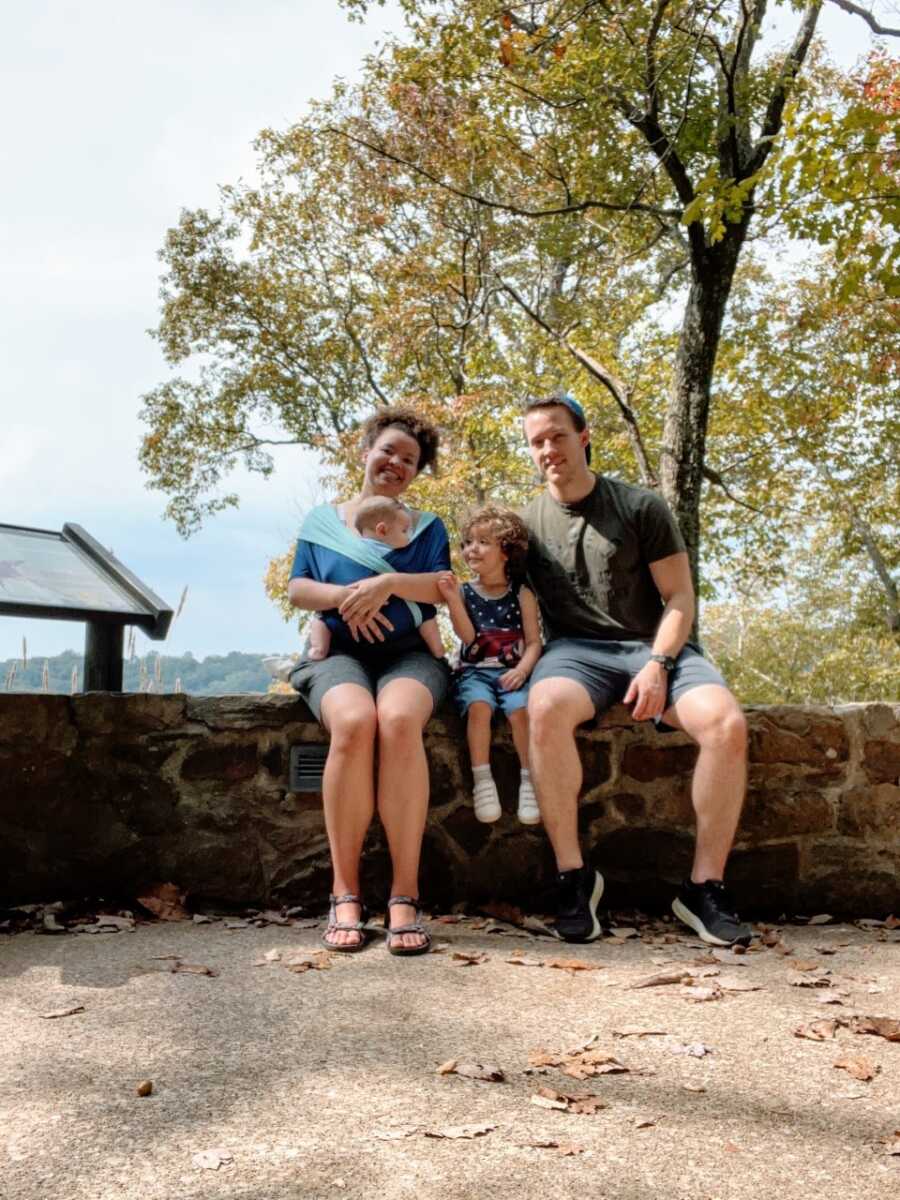 his story was submitted to Love What Matters by Katlan Thomerson. You can follow her journey on Instagram and her Blog. Submit your own story here,  and be sure to subscribe to our free email newsletter for our best stories, and YouTube for our best videos.
Read more stories like this:
When It Comes To Postpartum Moms, The Most Valuable Help Has Nothing To Do With The Baby At All
'What do you see in this photo? A family enjoying their holiday traditions? A mother's joy for her baby's and toddler's first magical Christmas? A happy family?': Mom shares battle with postpartum depression
An Open Letter To Moms Struggling With Postpartum Anxiety
'Eeww, look at those gross bumps,' you said to your friends as you filled your slushies. 'She should really have a cover-up on.': Mom of 4 embraces postpartum body after public shaming
Provide strength and encouragement for other parents. SHARE this story on Facebook with friends and family.