"I have had a weird feeling all day and I don't know why.
In between meetings and calls, I delivered clothes and other essentials to many in need.
I did come across one that was in need of food to get by for the weekend, however that did not take away the feeling.
For some reason, someone in particular popped in my head. I took a little bit of a hike into the woods with clothes, warm packs and other essentials.
I arrived at the encampment to see a male sitting around a fire. He was upset as he feels as he has no one. I sat and talked with him for a few hours and gave him numbers to call for assistance and tried to convince him to call 211 and other services, but he refused.
We listened to music, drank some water, he ate some pizza and granola bars, and we talked while my iPhone played my music play list.
He was talking about how he thought his life would be different and how he should have made better choices. I told him as long as he does right, right things would come back to him.
About 45 minutes into the playlist, a song played, and he asked if he could borrow my phone. I of course said yes. I joked with him that I gave him a chance to get a free phone, but he refused, and I observed that he didn't laugh.
I asked him what was going on and he stated he missed home and wanted to go home.
I took in a deep breath; the goose bumps came over me and I realized this was the feeling.
I gave him my phone and he called his mother and she agreed to take him home. I helped him pack up some of his items which filled my cruiser. I don't think we spoke a word, we just carried items to the cruiser.
I transported the male to his mother's, and he did not want to talk. He just wanted to listen to music. I tried checking his mental health and he said, 'Chad, don't worry, I'm not going to hurt myself; I just want to go home for a few days.' I said 'fair enough, I just needed to make sure you weren't a danger to yourself or others.' He understood.
Upon arrival to his house and watching the son embrace his mother, the goosebumps returned. I spoke with them for a while and then left. What I didn't know was that his father had passed a few years back in February and they couldn't find him.
The feeling still hasn't left me, but it isn't as intense.
I am always amazed by the people I come into contact with and how close their families are to where they are staying.
Stay safe, and be good to each other."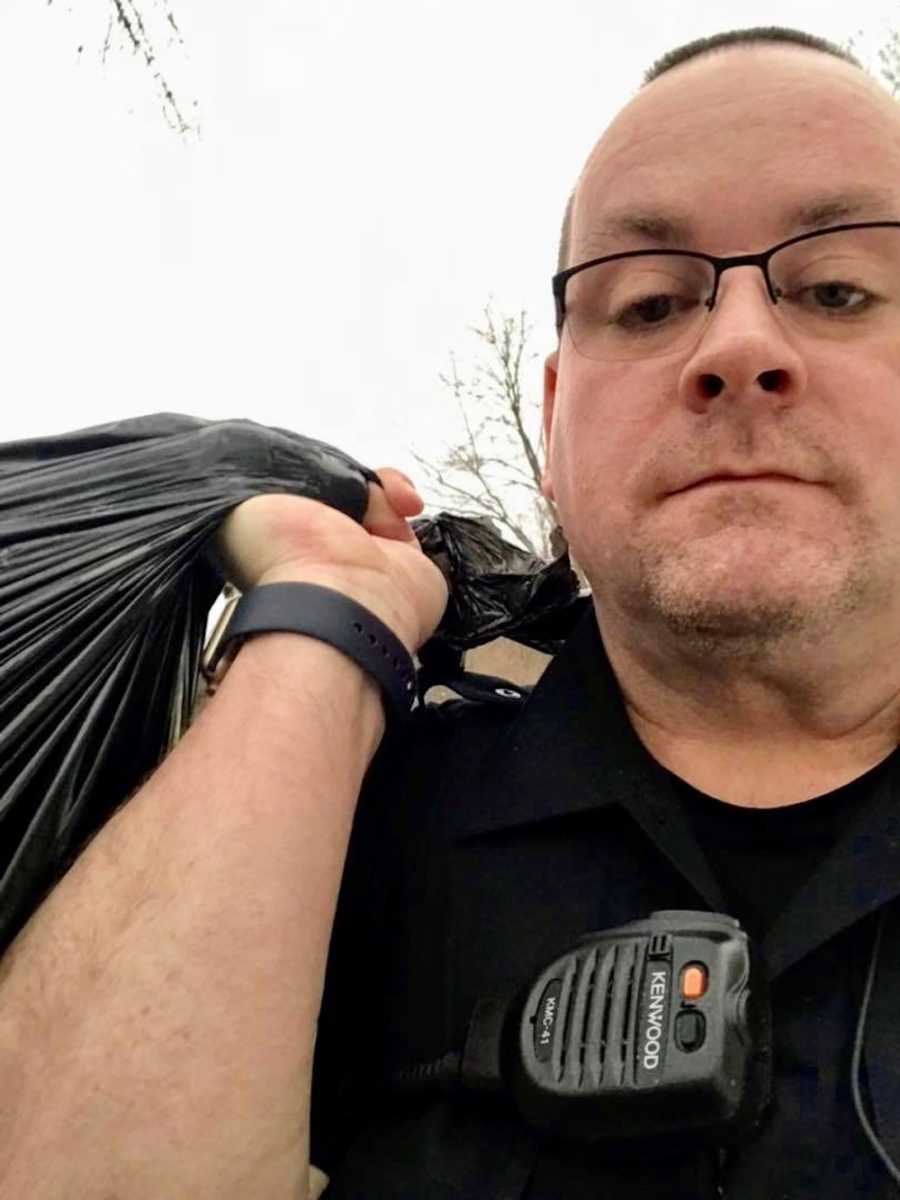 This story was written by Sgt. Bassette of the Berlin Police Department. Do you have a similar experience? We'd like to hear your important journey. Submit your own story here, and subscribe to our best stories in our free newsletter here.
Help us show compassion is contagious. SHARE this story on Facebook with your friends and family.