"There has never been a time in my life where I have loved my body, there probably never will be. When you go to a gym or go on a diet it is not because you are happy with how you look, it is because deep down there are things you want to improve and insecurities you are trying to mask.
I have tried to achieve every body type in order to try and make myself feel better and only now have I found one in which I feel comfortable, confident and happy.
I started out tall, thin and very underweight. I had no confidence and as a result became an easy target. People picked up on my insecurities and guessed that I probably wouldn't fight back so they would put me down.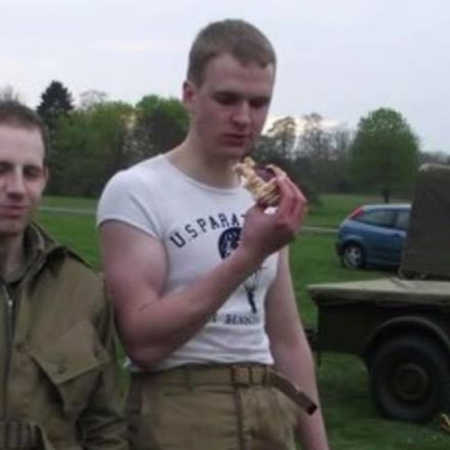 I was one of the tallest in my school at 6 feet, 8 inches. This, paired with my fast metabolism, meant I was around 11 stone maybe 12 at a push. My ribs showed through and my limbs looked overly long and thin. With this quick burst in height, I was not used to moving my body so I struggled in PE and sports of any kind. As we all know, sportier guys are considered more popular than the others so this left me on a back foot.
At school I did not tell anyone how bad I was feeling or how insecure I was about my body. In order to escape the embarrassment of taking part in sporting activities I started learning musical instruments and sewing. I would regularly give PE lessons a miss and say I had to go for music tuition and of course that led to verbal and physical bullying.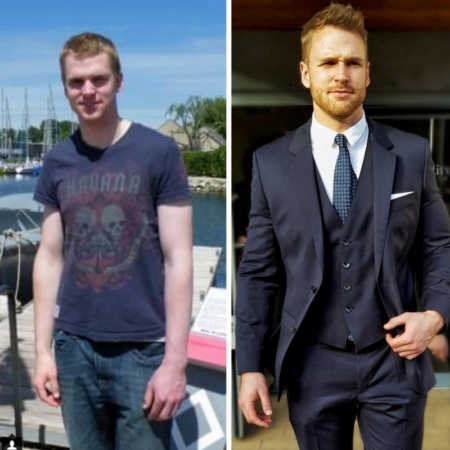 I was pushed around, thrown into chairs stacked on tables by a group of kids in the year above. I was kicked with such force down below I actually passed out.
At the time, I didn't tell anyone what was going on. When you're young, you just think you shouldn't rock the boat. So my coping method was to bury my head in the sand and concentrate on things that made me happy.
I looked in the mirror and felt ashamed of how I looked. I felt unattractive and told myself no one was attracted to me. But I still kept these feelings to myself. I soon learned bottling things up is not the best approach, but it wasn't until my adult life that I really felt the effects of keeping my feelings locked in when I had a breakdown which took me a long time to get over.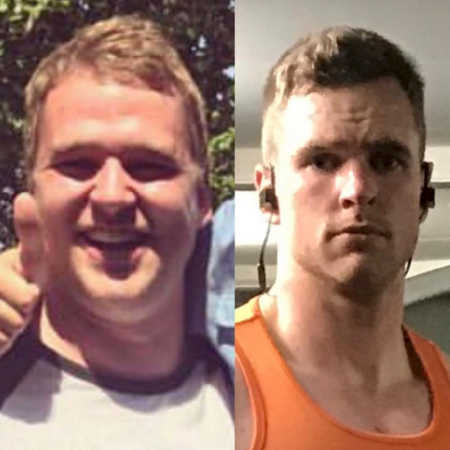 I had just started a new demanding role in my workplace at the time and was also going through the breakdown of an unhappy marriage. When I got home to my mum's house I fell to the floor and cried like I have never cried in my life and talked about driving off a bridge. I can't imagine what it must have been like for my mum to see her 6 foot, 8 inch, 18 stone son breaking down in front of her, not knowing what to do or how to help.
But it's at your lowest points in life you really learn to appreciate those you have around you. They helped me heal. Eventually, I realized I had to make myself happy. The goal was to make myself more confident in my body. I knew I was unhappy with how I looked and sought to change it. I started out looking at online articles about how to get big in six weeks. When people started to notice the difference in size I started to push myself harder in order to get the positive response I had always been craving.
Sadly I took this too far. I was reading diets online from actors eating 10,000 calories a day and pushed myself to do the same. I forced myself to eat past the point of being sick and lifting as heavy as I could in order to gain as much size as possible. I ended up going from 12 stone to 22 stone with the crazy high calories leaving a heavy toll. I was sluggish with extremely poor mobility and couldn't even touch the back of my head. I suffered from sleep apnea where I would stop breathing at night from the weight of my chest. It was then that I realised something had to give.
Then I met my trainer and friend James Coutts of JCStrength who completely changed my mindset towards fitness. He worked me hard but in a sensible way that had me drop to 17 stone of lean muscle and had my body feeling better than it ever had. My mobility was back and I had never felt more confident. All this was achieved in a way that was kind to my body and in a realistic time frame.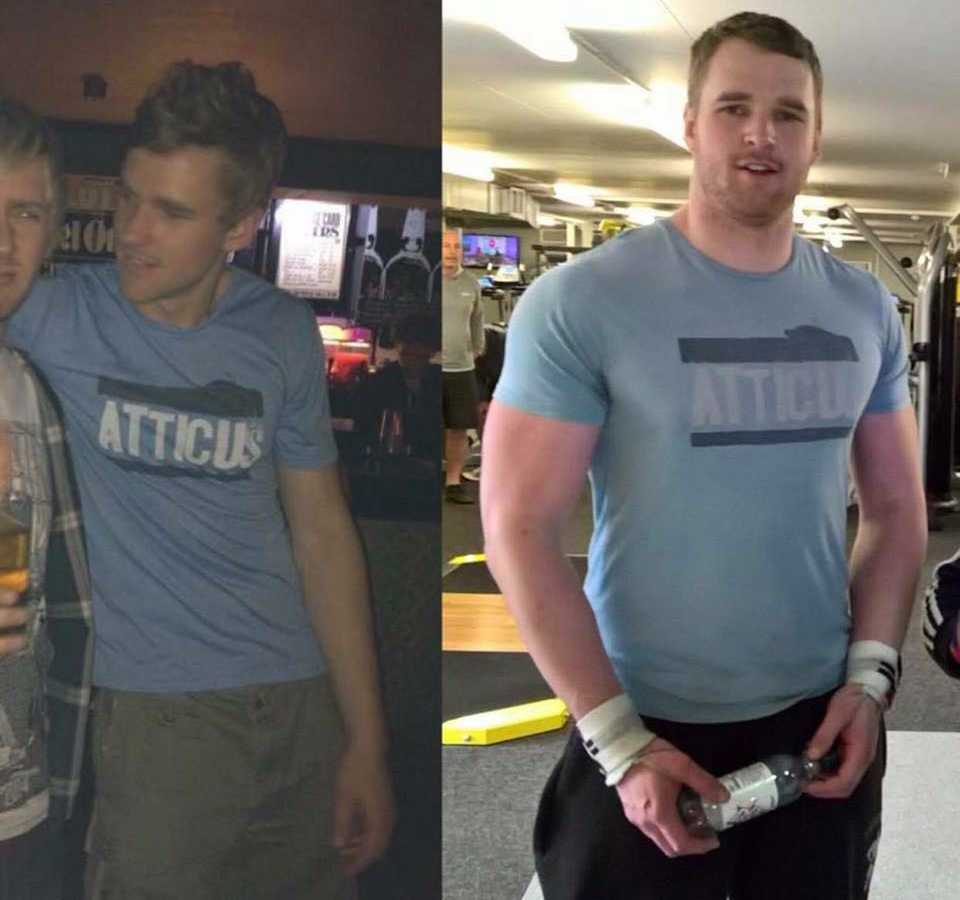 These kind acts are what have really spurred me on to give back and help others who have gone through similar situations to mine. All this made the healing process easy and got me back on track. The key thing to point out is that I am not ashamed of any of it. It does not define me or make me any less of a person. It was my brain's way of teaching me that enough is enough.
For me, having a body I felt confident in made me feel better. It just happens that for me it was a muscular one that gave me this feeling.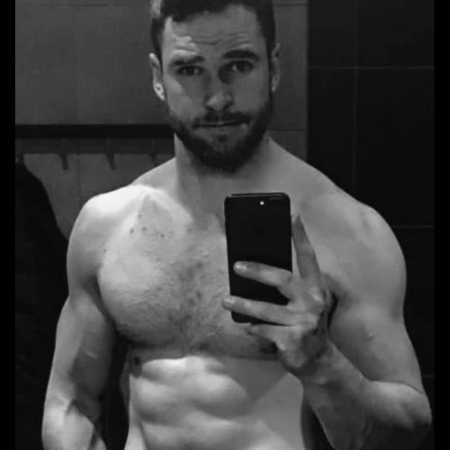 However, there is a belief that being fitter means you have to have chiselled abs and an out of proportion butt. This is not true. People can look however they want as long as it makes them feel happy, for that is a common goal to live a happy and enjoyable life. Not everyone wants to or even has the time to work out for hours a day or prep 6 meals to eat on a daily basis. I show people how they can improve their health with whatever time is available to them. I guess in a way I am assimilating to everyone else but only because it was my goal in life to be in the best possible shape I could be in. I loved the process and I still to this day enjoy maintaining it and that will never change.
But while I am more confident than I have ever been, I still suffer with body dysmorphia and see my body differently to how other people see it. As a result I will never be 100% happy with my body. However I am now confident in the body I have which was the goal I always strived for."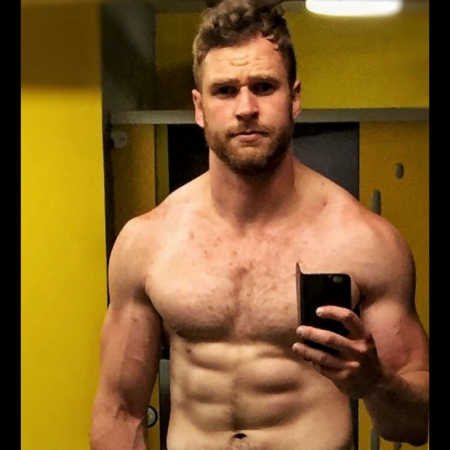 This story was submitted to Love What Matters by Mike Wring. Submit your own story here and subscribe to our best stories in our free newsletter here.
Read more stories like this:
'I was 253 pounds. My stomach rested in rolls on my hips like a pile of dough. I was disgusted with myself.': Man loses nearly 100 pounds, claims 'potential is limitless' if you overcome 'fear and excuses'
'A real life Disney Prince': Man's incredible weight loss transformation after mom was in a coma
Provide hope for someone struggling. SHARE this story on Facebook with family and friends.