"I stopped laughing at my husband's jokes.
When I was 22 he was the funniest man on earth. My cheeks hurt every time I was with him.
We would have dance parties on the living room floor, talk until 3 a.m., and I'd giggle like he was Kevin Hart and I had a backstage pass.
I am not sure when exactly his jokes stopped being prime time comedy, but at some point, between dirty laundry and a pile of dishes, my husband's jokes got less funny.
My sister in law was in town visiting. Every joke my husband tossed she caught with enthusiasm.
He looked alive. His eyes were wide and his mouth was in a permanent grin.
For hours I watched him take out the old comedy routine I had put out of business. He was back on stage and people were buying tickets.
As I took in the scene I realized 2 things:
1) My husband is actually funny.
2) I am a total wench.
Why do we do this? I can't be the only woman in the world to sprain my neck from how hard I roll my eyes in my husband's direction?
I am supposed to be his biggest fan, and here I had pulled the plug on his tour. I watched my husband come alive under the appreciation of another woman, (THANK YOU JESUS it was only his sister).
By the way, if I told a joke and my husband didn't laugh I would be pissed. Did you hear that bro? I am so funny.
Laugh like you mean it!
Today, I am going to remind myself to make my husband feel like a man.
I am going to try and see him through my 22-year-old eyes.
I am going to acknowledge everything he does right, rather than pinpoint the one thing he did wrong.
And dangit, I am going to laugh at his jokes.
I'm going to buy a front row ticket and let him pull out the old routine.
Your husband is funny.
Don't forget to notice."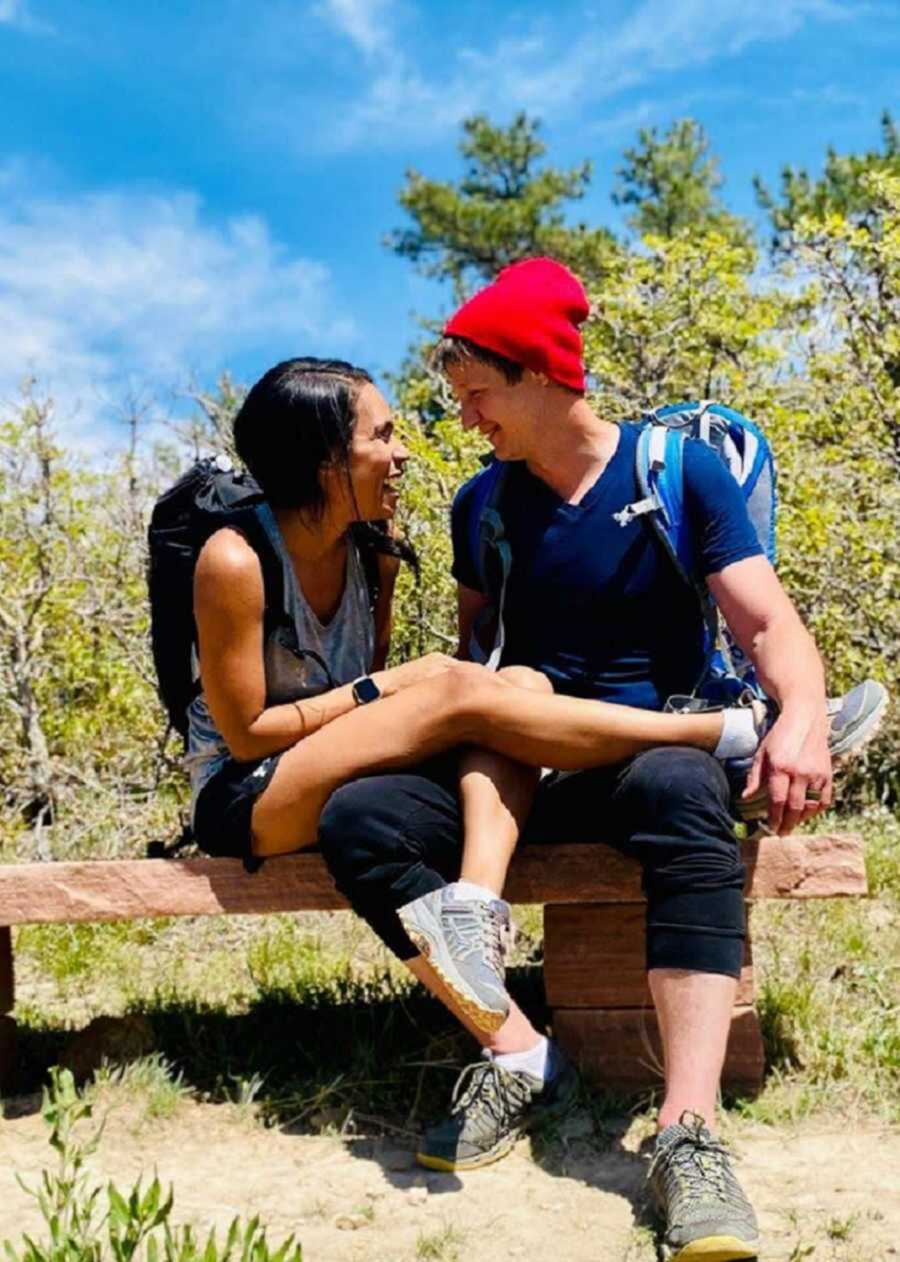 This story was submitted to Love What Matters by I'm That Wife. You can follow their journey on Facebook and Instagram. Be sure to subscribe to our free email newsletter for our best stories.
Read more from I'm That Wife:
'Here's to the girl dads who watch princess movies, slow dance in the kitchen, and let tiny hands put polish on their big toes.': Mom pens appreciation letter to girl dads, 'You are building hearts with your construction hands'
Read more stories like this:
'This is not just love you easily or haphazardly fall into.': Wife pens beautiful appreciation letter recognizing husband's devotion
Do you know someone who could benefit from reading this? SHARE this story on Facebook with family and friends.