"I'm starting my senior year of high school and this year my schedule has changed enough to where I can get home before my little brother Max.
One day, I decided I wanted to do something to mess with him. So, I ran to my room and threw together the most embarrassing outfit I could find.
My older sister, Cassidie, was with me and decided to film the whole thing. When Max got off the bus he was very confused and embarrassed, which means my plan worked.
I decided to do it again the next day and, this time, my mom filmed it for me. At this point, it sort of clicked in my head that I should continue dressing up each afternoon.
After all, it was fun and I knew it could be something special and memorable for us. I didn't think it would be something people would find out about.
My mom was posting the videos to her personal Facebook page. I was expecting it to stay small and be something for the people who already knew us to see and enjoy. But that changed quickly.
As my mom posted more videos, her friends were loving it. Some of them started messaging her and offering costumes so we could keep it going.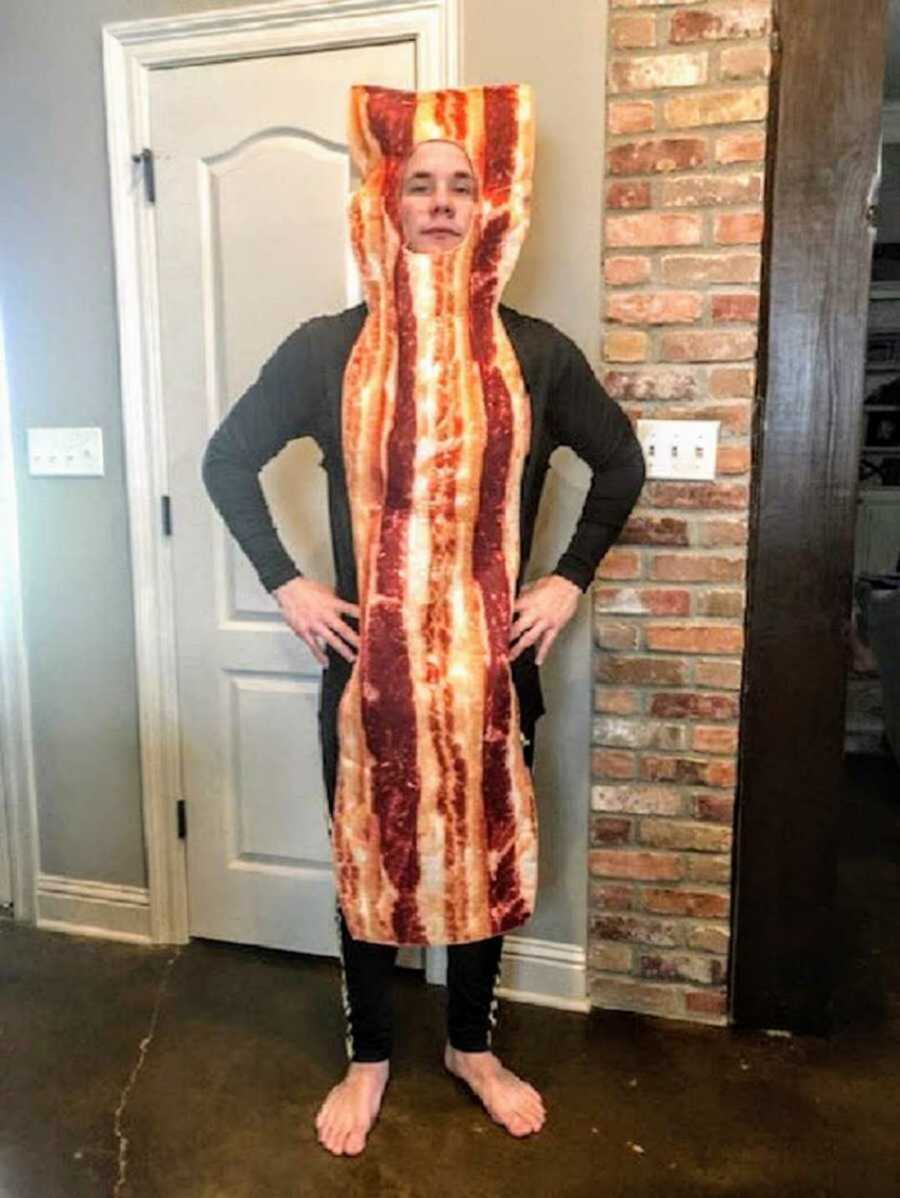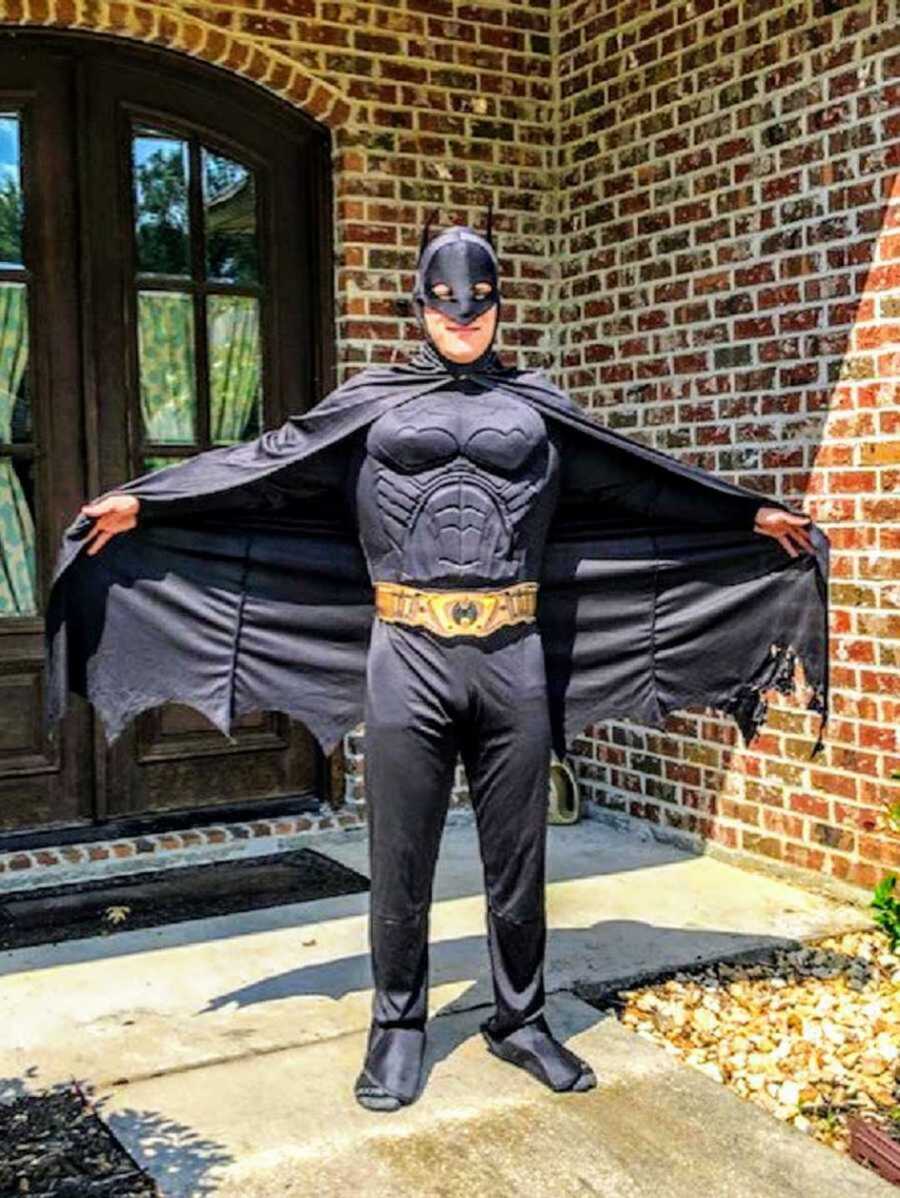 Then, one day one of her friends asked her to start a Facebook page with just the videos so they were easy to find and share. From there it went crazy. Local to international.
Over the last week, my goofy idea has gone viral. Since then, my little brother has gotten used to it.
He saw the amount of attention it was getting and started to really enjoy it. Which, as an older brother, is all I could have hoped for. A smile on his face.
So far, we both share a favorite costume: Chewbacca. I'll never forget the surprise on his face when he saw me still standing outside in the pouring rain. That's the day his point of view on this shifted.
He saw how much it meant to me and how much he means to me and realized it was more than just a goofy joke. He finally put together the fact that this was my way to make some memories before I head out for college. I am not sure where I am going for college or if I'll be still living at home, so, I figured it better to be safe than sorry and make some memories, right?
You can see over the span of the videos that his reaction to my costumes began to change. He went from hitting me to being forced into a hug to giving the hug. He began to open up and accept it and that made me want to continue this even more.
The fact that it has blown up is crazy and amazing because we never thought this would be anything bigger than our friends and family enjoying the videos.
It has been a great experience and has brought me and Max closer than I thought we could ever be. It has been a lot of fun to see how 'show biz' works and be able to go through it with my little brother. It is so awesome!
Everyone wants to be famous, right? Some people do outlandish things just to be that, but for me and my brother, this is us just being us.
There are so many negative things going on in the world today. So many people are on the news because they have done something wrong. I just wanted to do something positive.
My love for my brother is so strong and I want others to look at this and never take their relationships for granted, especially with their siblings. Having siblings is something not everyone gets to experience, so it's something we should really take advantage of and make every moment count.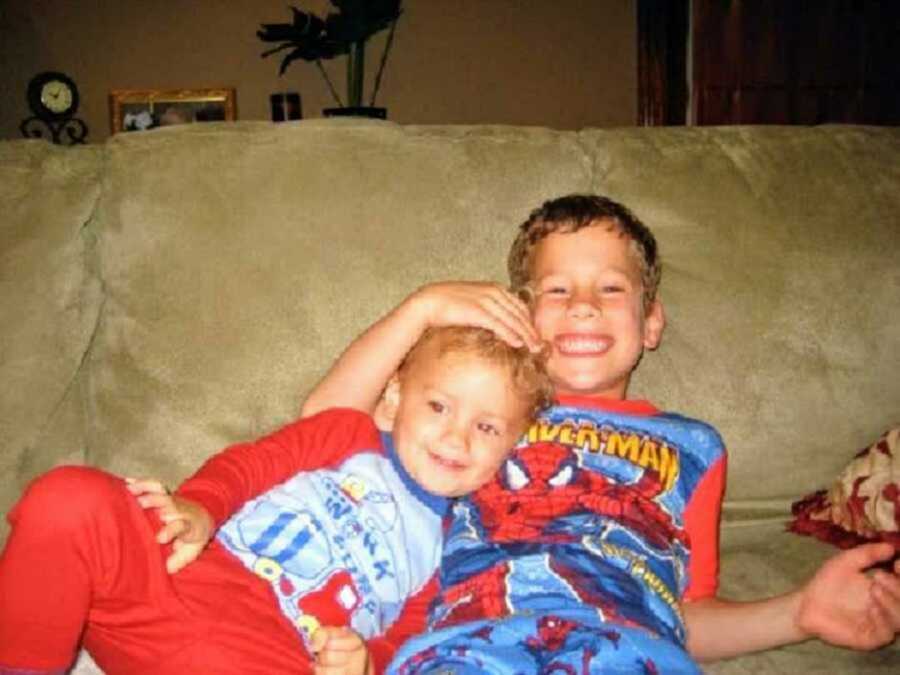 I am going to try and continue this as long as I can and I hope me and my brother can bring more smiles to faces all over the world."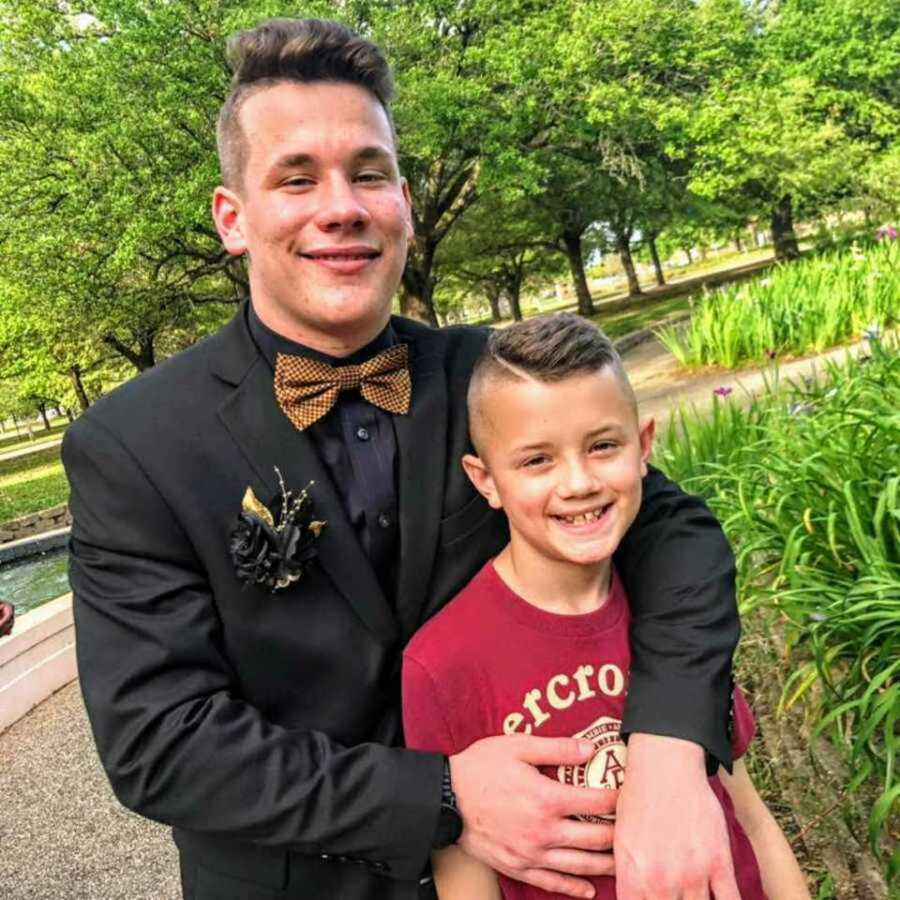 This story was submitted to Love What Matters by Noah Tingle. You can follow his journey on Facebook. Join the Love What Matters family and subscribe to our newsletter.
Read more stories like this:
Big Brother Escorts Sisters To Annual Daddy-Daughter Dance After Their Father Passes Away
'After 12 years of negative tests, we got our positive.': Son has sweetest reaction to becoming big brother just 1 month after parents give up on conceiving
Remind others to live in the moment. SHARE this story on Facebook with family and friends.