The emotional videos capturing the moments these internationally adopted brothers received their first ever birthday cake warmed the hearts of many. Something many of us expect and even take for granted brought a couple of teenage boys to tears.
James and Abraham Walker were adopted from The Raining Season, an orphanage in Freetown, Sierra Leone, in the midst of the worldwide COVID pandemic. The brothers were finally able to arrive in the U.S. in November 2021, nearly two years after the Walkers decided to adopt them. You can read the family's full adoption story here.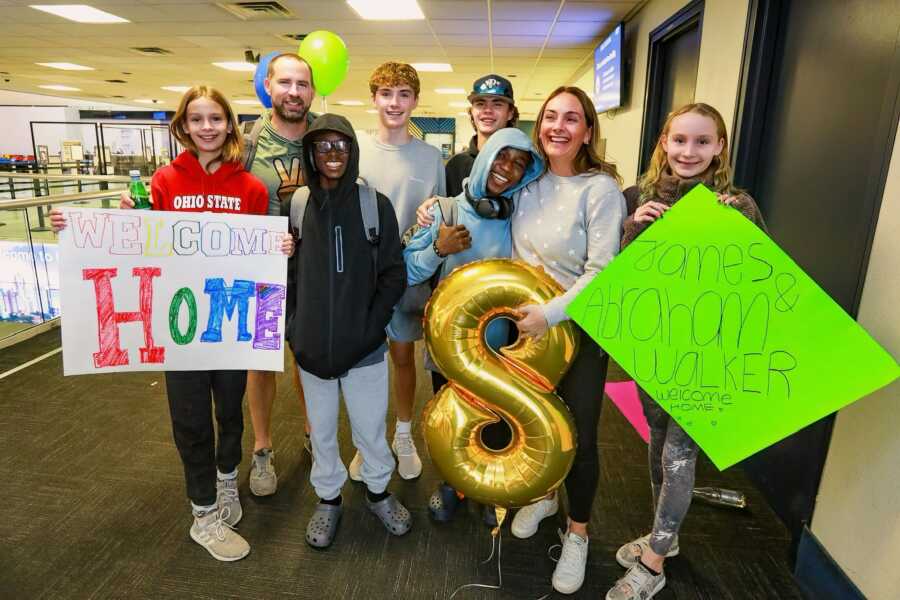 Approaching the anniversary of their first full year in America with their forever family, they have now experienced many exciting "firsts." Arriving right in time for the holidays, Thanksgiving and Christmas were eventful firsts. As well as their first day of American school.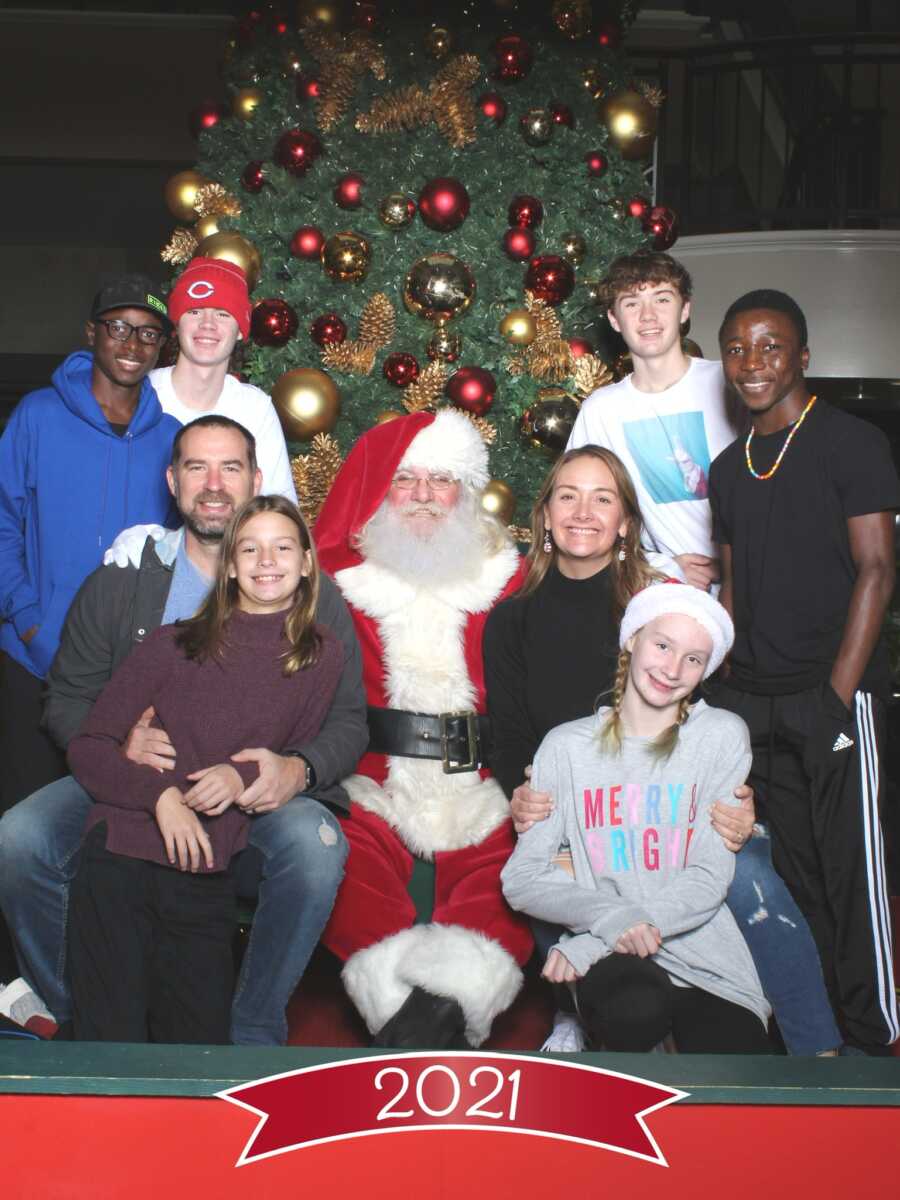 "We've kept track of many of their firsts," says their mom, Jamie, "but really everything has been new to them. Escalators, dry erase boards, blankets, the pantry. It's all new. They had their first meal at Chick-Fil-A at the airport. Their first time through the car wash was hysterical."
But their first birthday cake and celebration was something to melt hearts and bring tears to your eyes.
Located on the western coast of Africa, Sierra Leone is the 7th poorest country in the world. The more than 7 million people who live there have been recovering from an 11-year civil war which severely weakened their government and national infrastructure, among other things like natural disasters and the Ebola outbreak in 2014. Around 50% of their population lives below the poverty line (US $1.25 per day).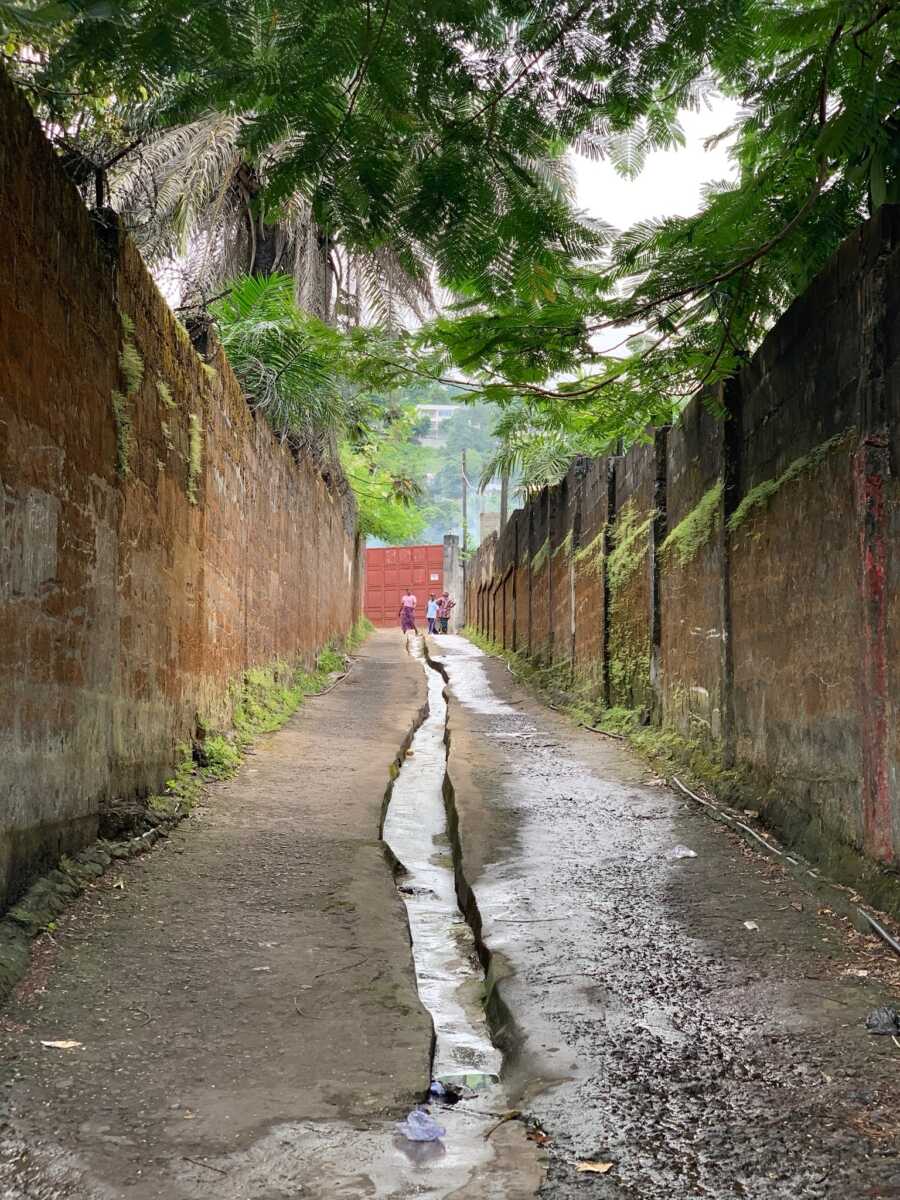 "James and Abraham have given us so much perspective on what's important, what we take for granted, and how important family is," says Jamie.
As you can imagine, birthday cakes and celebrations are a luxury forgone in James and Abraham's home country. To receive a cake with their name on it, in a celebration just for them was overwhelming. It certainly wasn't something they took for granted.
"The most intense hug I've ever had," Jamie shared with her followers. "I could feel his joy, his gratitude, his hope, his love, his everything. It was all there wrapped around me."
This article was written for Love What Matters by Elizabeth Grow. You can follow the Walker's journey on Instagram and their website, and learn more about The Raining Season here. Submit your own story here. Be sure to subscribe to our free email newsletter for our best stories, and YouTube for our best videos.
Read the Walker's adoption story here: 
'The shouts of relief were magic. It was finally time to bring them home.': Couple share beautiful international sibling adoption
Read more stories about international adoption:
'6 years old, she showed up at my house in the pouring rain and blurted out, 'They said they don't want me anymore. You can have me.': Mom of 6 shares emotional adoption journey
'I found a little girl I just love and I think she needs to be in our family.': Mom details unique adoption journeys of her 3 children
'I'll never forget sitting in the lobby of the orphanage and seeing him come around the corner.': Dad shares emotional international adoption journey
'I started to cry as I realized Areum was leaving her home country, and I grieved for all she would lose.': Mom shares emotional international adoption journey during COVID
SHARE this beautiful story on Facebook and Twitter to remind others to love what matters most.