"This is the story of our little angel Coehn Ray Morton. He never took a breath outside of the womb, but his impact on this side of eternity left a lasting impression.
I often hear parents complain about how their kids never let them sleep in on the weekends. I would wholeheartedly agree with that statement as the first time I learned that I had a child, my wife proceeded to wake me up around 6 a.m. on a Saturday so she could tell me that she peed on a stick and it came back positive. Upon hearing the news, my first thought was to go back to sleep; eventually I got up for the day and the excitement was catching up with me. I had waited 28 long years to hear that I was going to be a dad. What made this occasion even better was that Father's Day was the next day. My wife and I agreed to keep it a secret so that we could plan a party and have all of our family and friends together when we revealed the pregnancy. I just happened to be working with a friend that evening and the excitement was so unbearable, I went ahead and said something to him knowing he wouldn't tell anybody. I was partially right in doing so…he didn't tell a soul…but I did on accident. In the process of telling my buddy, a group text came through from my family about our plans for Father's Day. At that same time, my wife and I had been discussing the pregnancy test and making all these grand plans for our baby. I don't remember the exact statement, but I believe I sent a text back saying something like 'I love all 3 of you' (my wife, the dog, and our baby). Not noticing my family had also texted me, I pressed send on the message. After reviewing my text messages, my heart sunk down into my stomach; the text message had gone to my family instead.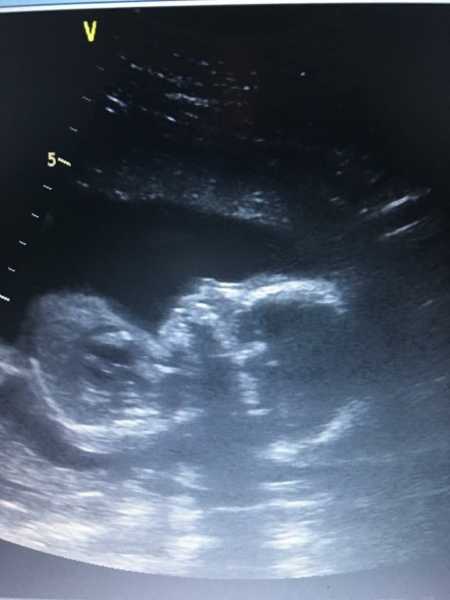 What followed was a bunch of questions and inquires in which we had to play stupid. We figured we would delay any type of reveal in hopes of getting our families to start thinking differently. About a month later, on my birthday (July 15th), we told our families and the world that we were pregnant. Our families do not get to see each other often, so it was really cool that everyone got to be together for our announcement. Somehow they seemed to have an idea of what was happening (lol) and luckily they were good sports about it. Everything was going perfectly as planned minus the whole text message ordeal. Soon we found ourselves going to monthly baby appointments, talking about names and window shopping for clothes/nursery decorations, and before you knew it, we had reached October and it was time to find out the gender. As a father, I really wanted a boy…I'm guessing that's a guy thing. I'm a sports fanatic so I'll use a baseball analogy…could I really go 3 for 3? Father's Day, Birthday Announcement, and now a baby boy? Boom! On October 6th, 2016, we found out Baby M was a little boy. I was on Cloud 9; everything was turning up daddy's way.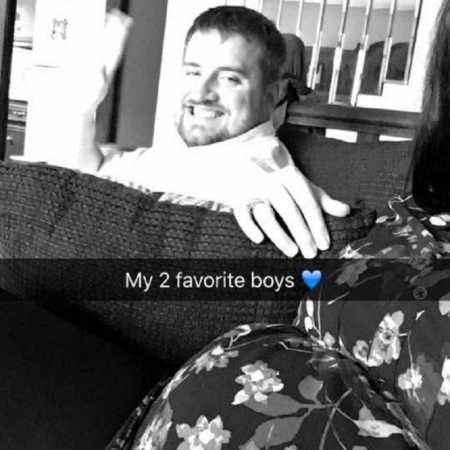 Both mommy and daddy were relieved to find out the gender; now the planning could really begin. In the weeks to follow, we informed our families of the gender and bought a crib with bedroom set for the nursery. Being the super impatient guy I am, I decided the crib needed to be built 4 months in advance and ended up skipping work one day to put the crib together, along with some wall decorations as a surprise for my wife. I remember thinking to myself, 'Now what? I've done all the preparation I can do up to this point.' I did consider packing a hospital bag for my wife but for some reason, she thought she was going to wear certain outfits between November and February, ha. The days and weeks began slowing down; the excitement was still there but wasn't as substantial as the earlier months. Maybe it was just the way we felt… or perhaps God was preparing us for the most grueling journey of our lives.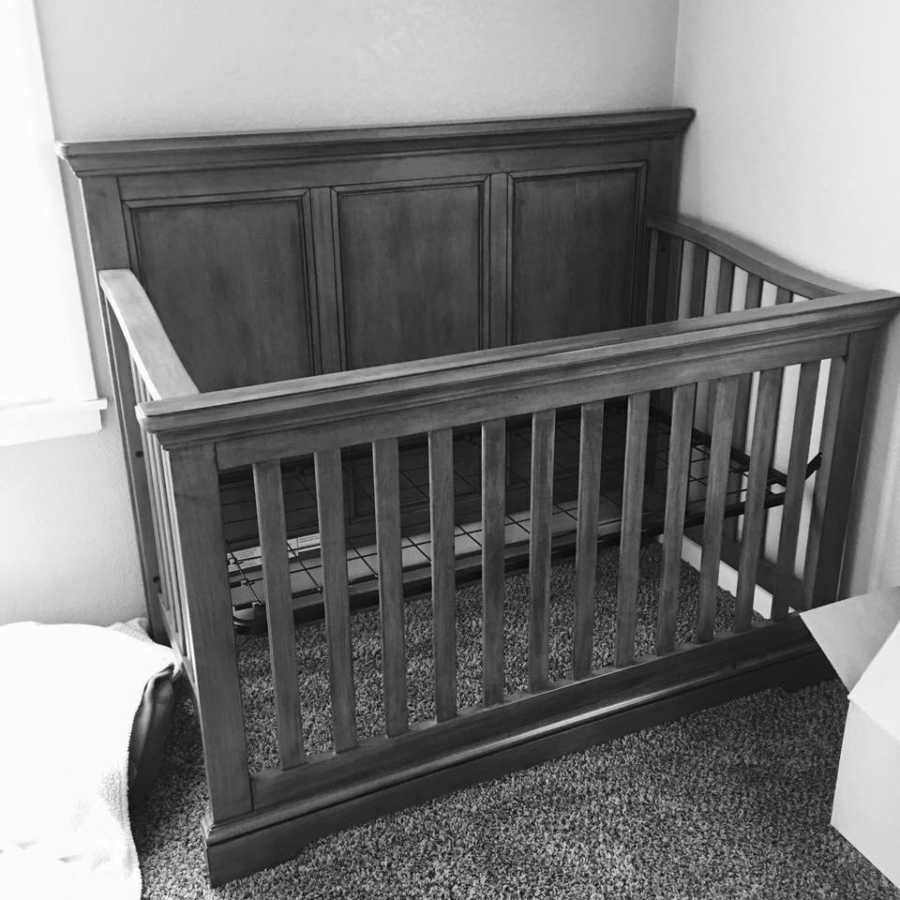 As with any other pregnancy, the monthly follow ups with the OBGYN continued. Our doctor is a great man but he is very simple and our appointments are lighting fast. He also has a very tender spirit about him; nothing seems to rattle his cage. We are now in early November 2016 and the appointment is going just as the others had. As we prepare to leave the office, our doctor turns to a few charts he had just printed and gets a perplexed look on his face. He begins by telling us some of the readings on the chart came back as 'abnormal' but there are a few signs he sees often during pregnancies. The concern wasn't necessarily what he was seeing but more because he was seeing multiple issues. He did his best to calm our nerves; of course we didn't understand a thing he was trying to explain (my wife did a little because of working in the medical field) and we were first time parents so you can imagine how high our blood pressure spiked hearing that something wasn't exactly normal. He went ahead and referred us to a fetal specialist who we met with a week later. The specialist confirmed our son had issues that appeared on his brain and around his heart. His biggest concern was that our son had 'clinched fists' which is a sign of genetic issue. Of course knowing nothing, we just assumed our baby made fists but we wanted to get this cleared up quickly.  We opted to have an amniocentesis test done so the results would be as accurate as possible. At this point, nothing had been explained to us; just a bunch of terminology thrown around. We did our own research at home to find out more about what the doctors called Trisomy 18. We were met with statistics that rocked our world and offered little hope. Everything we read pointed to a miserable ending including our son being born disabled, being disfigured, and with the chance of death most likely occurring before his 1st birthday. We were mortified but we wanted to keep hope knowing that doctors are humans and can be mistaken just as much as anyone else. I don't recall much about this time but I distinctively remember my wife and I breaking down in my truck while sitting out in the parking lot. It was a lot to take in at that point…we began begging God not to take our baby.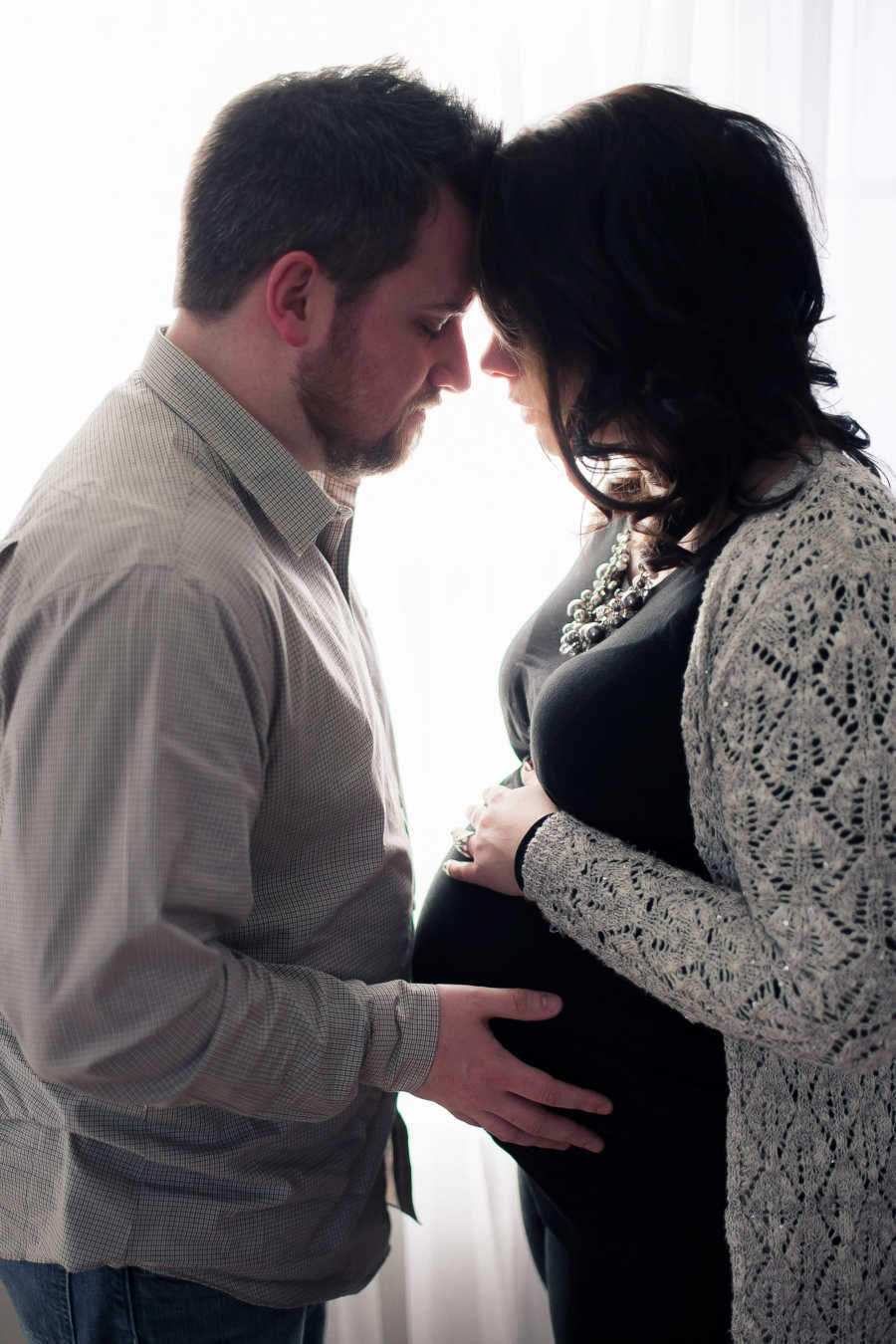 The results arrived to our home the day before Thanksgiving 2016. My wife and I gathered in the nursery to read the results together… our baby was officially diagnosed with Trisomy 18. It is impossible to put into words what happened in those moments but all I can say is we felt defeated like never before. It was so earth shattering to us; how could this happen? Even our dog knew something was wrong; she began consoling my wife and I, even attempting to lick away the tears that fell from our eyes. At this juncture, we were right in the middle of the holidays with Thanksgiving the next day and Christmas coming quickly; we had no other option than to tell our families about what we learned. It was not a conversation we were prepared to have with anyone; we knew the questions and concern that would follow. We didn't know what to tell anyone… we were pretty much left with, 'Our son is expected to die and because we chose not to abort, we are pretty much going to have to live day to day knowing we may never get a moment with our baby.' I would venture to say we were very angry; I know I was and despite my wife trying to stay optimistic, I believe she was too. This wasn't fair and God knew we felt that way.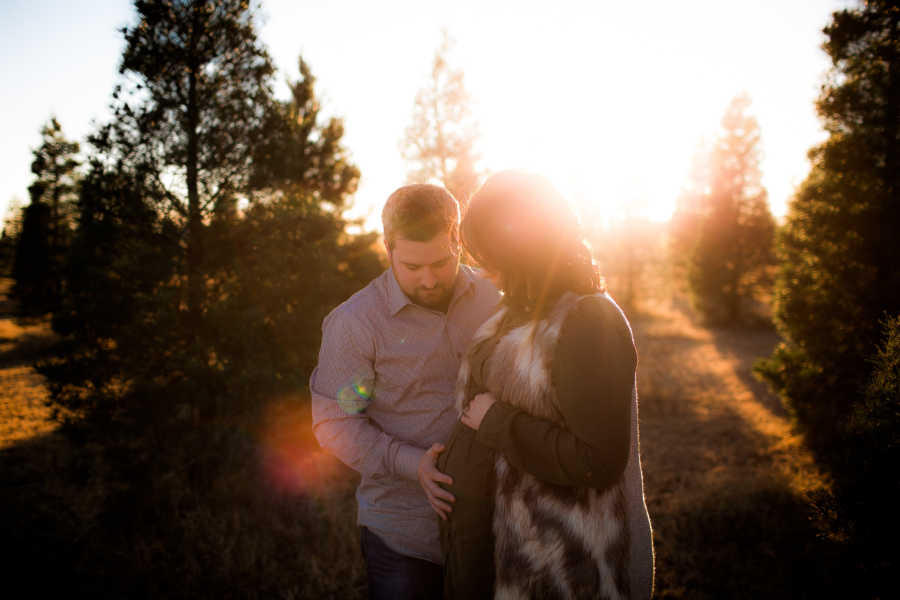 Once it was determined the doctors we were seeing, the fetal specialist, could no longer be of assistance to us, we were referred to hospice care and a nurse navigator that would assist us in making arrangements to deliver a baby with life threatening conditions. This group of people were God-sends and I don't mean that to sound sarcastic; God literally put them in our path because he knew they were just what we needed. They went above and beyond to assist us during this time including setting a meeting with the owner of Choices Hospice to spend a great amount of time elaborating on what Trisomy 18 was and providing multiple sonograms for us to be able to interact with our son. Choices Hospice is privately funded and everything was at no charge to us. Not to sound cheap, but with the medical bills that were piling up, in addition to knowing that nothing we did in the end would most likely save our son's life, it was an act of God to be able to have intimate time with our baby that would normally cost a fortune through a standard doctor's office. We felt the same way about our nurse navigator Jolenda. She cared for us every step of the way, from the time she came into our lives until the end of our pregnancy. To this day, she remains a close friend along with the staff from Choices and other medical professionals we met along the way.
If you are reading this and dealing with a situation similar to our family or have been through this type of thing, you know that there is no way you can prepare yourself to bury your child. All the statistics were thrown at us and none of them were positive. We were told we would most likely divorce, go bankrupt, or have more children with the same genetic issue. To this day, we have never sought counseling for what happened with our son. Thank God for those that stayed by our side during this trying time. Our church family was a great support system…they rallied behind during the pregnancy and in the time after we delivered. As we approached delivery day, it was like time crept and the intensity of the situation began to sink in. I distinctively recall a night where my wife decided to take a bath in hopes of calming herself after an emotional breakdown (those became more and more common for us both). As she laid in the bath, I sat on the outside of the tub as peaceful music filled the room. We both were trying to keep it together but it was obvious we were falling apart. My wife decided to read about heaven…we wanted to get our minds off the darkness and focus on the beauty of His promise. As she began describing what we inevitably believed would be our son's home, I fell into some sort of trance. I know it sounds odd but I truly believe God removed me from that room and allowed my mind to view his home. All I can say was it was beautiful; if our son had to go, we wanted him to be there. A few days later, shortly before his due date, I lost it…it finally occurred to me that we were out of time and our son was coming one way or another. It was apparent we weren't in control; that as his parents, there was nothing we could do to save our child and it was ultimately in God's hands.
And it was ultimately in God's hands…our son passed away 1 week passed his due date, sometime between March 4th and March 5th, 2017. We ended up admitting to the hospital after my wife hadn't felt movement for 24 hours. Around 9:30 p.m. that Sunday evening, the staff at Wesley Hospital confirmed we had lost our baby. We proceeded with the birthing process which lasted an exhausting 33 hours. Coehn Ray Morton finally arrived at 11:35 a.m. on March 7th, 2017. They placed him across the room from us as they cleaned up my wife and prepared us to hold him.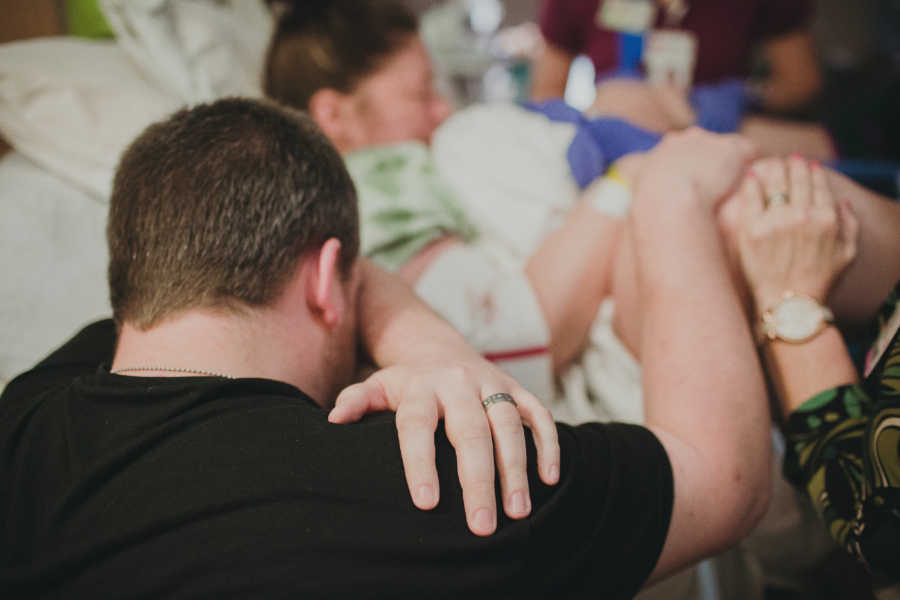 All the anticipation, the excitement….and in the moment that was supposed to be the happiest of our life… we had to glance at our lifeless child. The sounds of that hospital room were very minimal and everyone present looked defeated. Speaking for both of us, we were hurt; I think we wanted to be angry, shocked, and every other emotion you can think of…but we weren't. For some odd reason, we had the ability to stay composed and soon after, peace followed. We were able to hold our little boy; love on him, bathe him, and introduce him to family.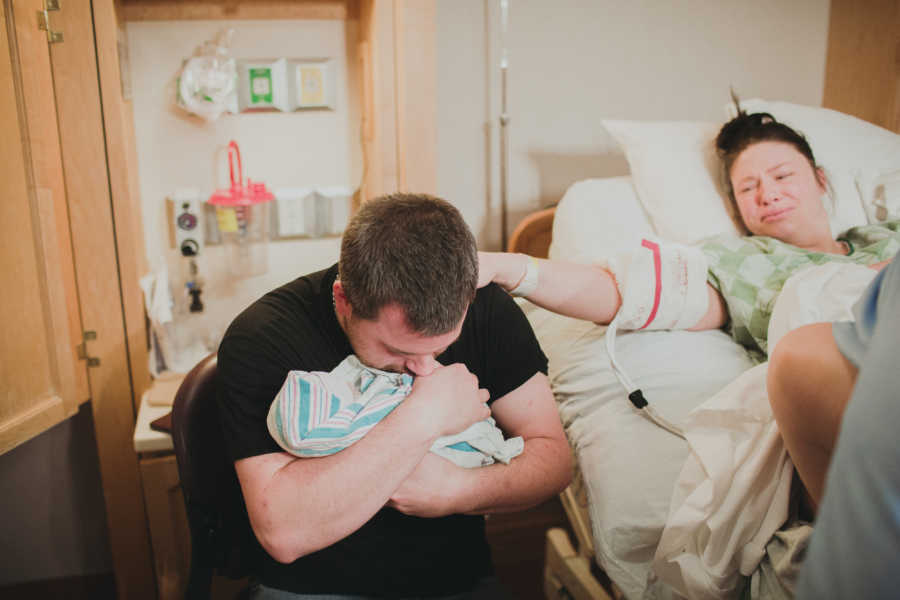 Despite having passed days earlier, his body had actually stayed in relatively good shape minus a few tears in his skin. The most significant feature on him…ruby red lips! If you were to have seen him in person, you would swear he looked like he was peacefully sleeping…and he was. Coehn entered heaven on that day…a healthy little boy without the constraints he would have experienced here on earth. As parents, we missed him very much but we were also at peace that he was suffering no longer. It's a mindset that you have to bring yourself to and it's hard to set aside emotions and get a grasp on what transpired. This was 9 months of our lives that was brought to an abrupt ending, yet somehow, we lived more in those 9 months than we did in the previous 28 years.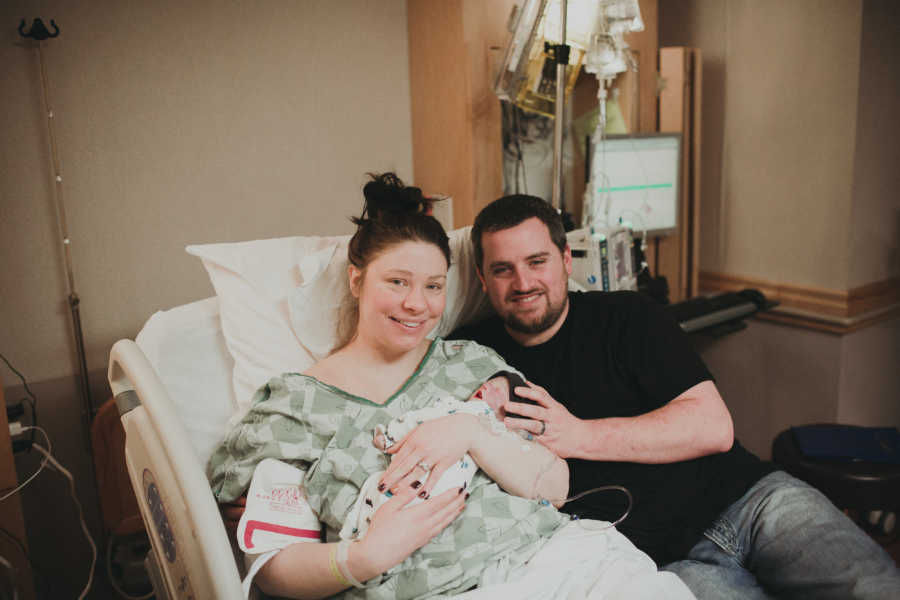 After something like this happens, you may find yourself questioning if you should have more children for fear of losing another. Let us say to you, brother or sister, that is exactly what the enemy wants you to think. That is a personal decision that has to be made by you but please understand God has his hands in everything. We are not given an explanation for why things happen… that is what faith is for. As I'm typing this story, my wife and I are currently pregnant and expecting another BABY BOY! Coehn is going to be a big brother and one day, with the promise of God, our family will reunite in heaven. Despite never taking a breath on earth, Coehn Ray has created such a impact that would make any parent proud. Our story is similar to so many others and we only hope that our family can be a light and encourage another that may be going through a similar trial. We will keep you all in our prayers as you continue on your journey.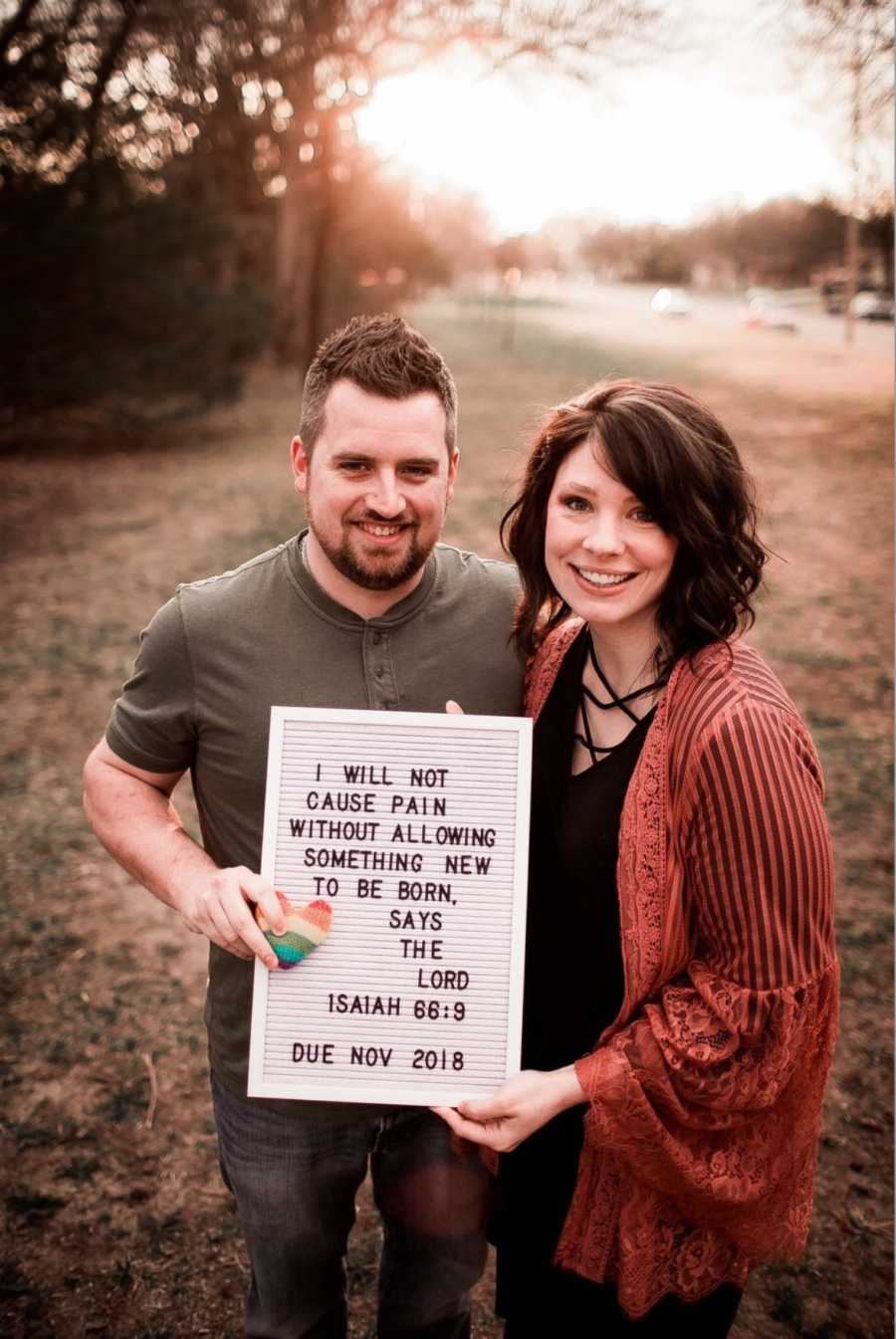 There are a lot of titles we have carried in our 30 years of life; child, spouse, parent…Out of all of these titles, our most favorite is that of Christian. Throughout our time on earth God has allowed us to scale the tallest of mountains and has held our hands through the valleys. He has loved us at our best and continued to love us when we least deserved it. We believe God can do all that the Bible says he can; feed the hungry, reach the lost, and heal the sick. We believe in His ultimate plan for our lives and that everything happens for a reason. As we type this out in 2018, it's easy for us to look at God in this light. Our marriage is stronger than ever, we just purchased a home, and we have a baby on the way. It's easy to count your blessings when everything is going right; but what happens when that changes? What will you do when a situation is beyond your control? Where do you turn when something so special is taken away from you for no reason? Our prayer, as you've now read our journey, is that you leave knowing what we know….God loves you! He has promised to never leave or forsake you; that includes in the most difficult times of your life. Please believe that this part of our story is not meant to evangelize to anyone. After reading our story, the first thing that may come to mind is the same thing everyone else has said to us: How did you get through what you did and keep it together? The answer is simple: FAITH!"
Baby Coehn was taken to Heaven too soon on account of Trisomy 18. His momma labored for many hours before getting to hold her son. After he was born he was bathed, dressed, snuggled, and loved on. These parents are depending on God daily for their strength and are ready to share him with the world. They're proud of their first child and know that in all things God is still good. Prayers for them as they continue to share about their son and be a light in this dark world. Thank you for watching their story. <3**Click HD for best quality and the song license was purchased and used with permission**Revelation 21:4 "He will wipe away every tear from their eyes, and death shall be no more, neither shall there be mourning, nor crying, nor pain anymore, for the former things have passed away."

Posted by T.marie Photography, Wichita Photographer on Saturday, April 8, 2017
This story was submitted to Love What Matters by The Morton Family of Kansas. Submit your own story here, and subscribe to our best stories in our free newsletter here.
Provide hope for someone struggling. SHARE this story on Facebook with your friends and family.