Our Love Story
"Carl and I met on a blind date in the winter of 2001, January to be exact. Just a couple of days after my 23rd birthday. I was single and not that interested in meeting anyone at the time, and to be quite honest, Carl didn't necessarily knock me off my feet. I was a little caught up in my own world and ornery about a previous relationship that ended. The only thing I really knew about Carl before our blind date was that he was two years my younger, and I really wasn't in the mood to deal with immaturity.
Our blind date was a night out bowling with his younger sister and her husband. I had no interest in making an impression, and he was also a little bothered about the fact he was set up on a blind date with someone he knew nothing about, so his expectations and his desire to make an impression were incredibly low as well. Sounds like a dream date, huh? Truthfully, it was the best date I had been on to that point. We laughed the whole night and since neither of us cared to impress the other, our true selves came out. Vulnerability and authenticity at its best.
We dated for just 2 ½ months before Carl proposed to me, and we were married 2 ½ months later. From our first meeting to the day we said, 'I do,' was just a short 5 months. I was in the middle of nursing school and he hadn't started college yet, so was just working. I didn't have too much time from my studies and work, but somehow we managed to plan and pull off a great wedding in that amount of time. I literally married the man of my dreams, a little more on that story in my recently published book about our story.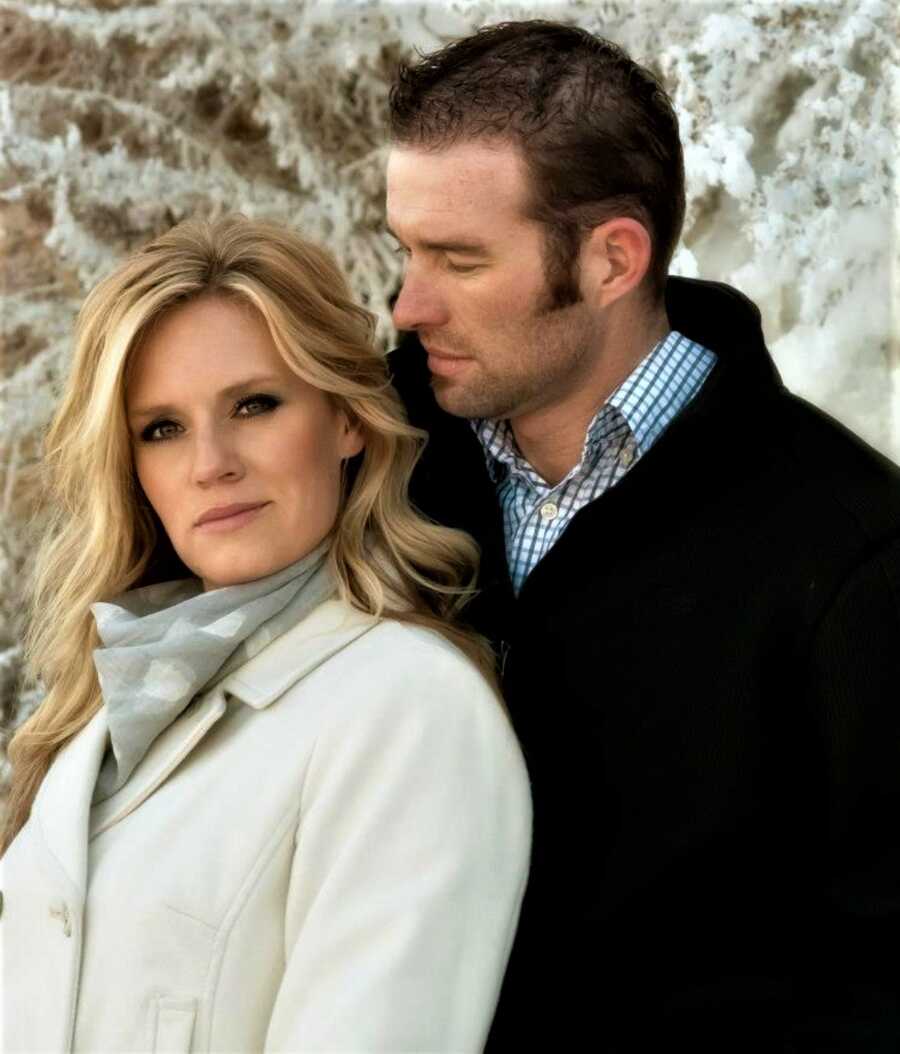 Longing To Be A Mother
I had always wanted to be a mother, and a mother of nearly 20 kids. Why? I have no idea, I just always wanted to have little ones running around. So naturally, once I got married, I thought I should get started on having the countless children I desired. My husband didn't have the same dream as me. He wanted to have at most three kids. Three? How was I supposed to compromise? Well, as the story goes, I didn't need to. God had a plan already laid out for us, we just didn't know what that looked like when we were discussing the family we would have. One of the first things I asked my new husband was, 'Can we adopt?' Well, he wasn't opposed to the idea, but wanted to have children biologically first.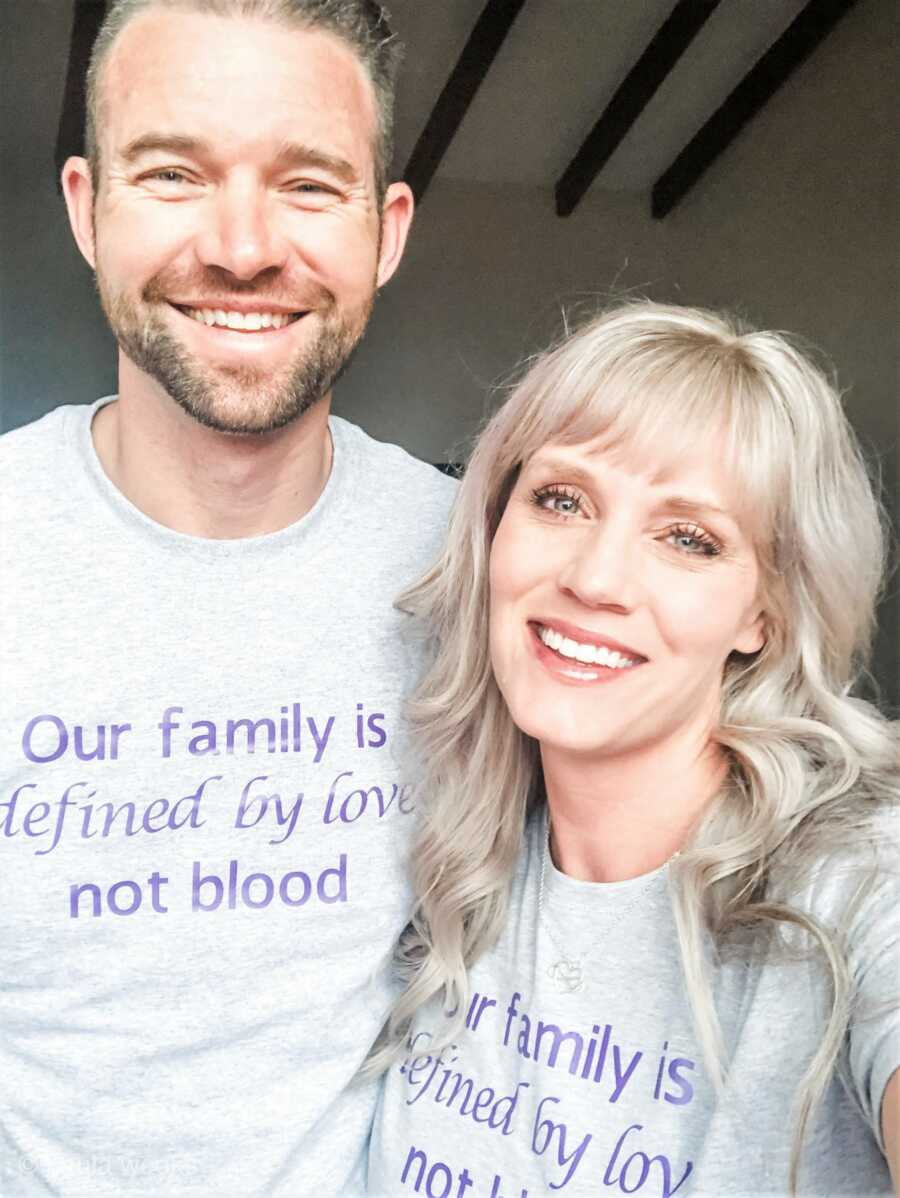 Four years into our marriage, we decided to get started with our family. Carl had quite a bit of schooling and wanted to be a little further along before bringing children into the picture. I waited patiently as I worked as a pediatric home care nurse, taking care of other's amazing little ones. For some reason, I always had a fear that the one thing I wanted, to be a mother, would be a struggle for me. I thought it was mostly just fear-based, but now I think it was God's way of preparing me for His plan. After a few long months of trying to conceive, nothing was happening.
I wasn't very patient and wanted to immediately seek medical help. But we waited a little longer, for what seemed like an eternity. Not quite a year of no pregnancies and I told my husband I just knew something was wrong. We decided to seek medical advice and after many tests and surgeries, we were told those dreaded words, 'You will not be able to have children biologically.' The flood gates were opened and I cried for days.
Since I had that feeling becoming a mother would be a struggle, I pulled up my big girl pants and got right to the solution. Discussing with my husband, we both agreed adoption would be our option. We didn't feel right about any other options, like surrogacy, or spiraling down a medical rabbit hole to find an answer to our unexplained infertility. Adoption was already on my mind, and Carl quickly agreed that was the direction we needed to go.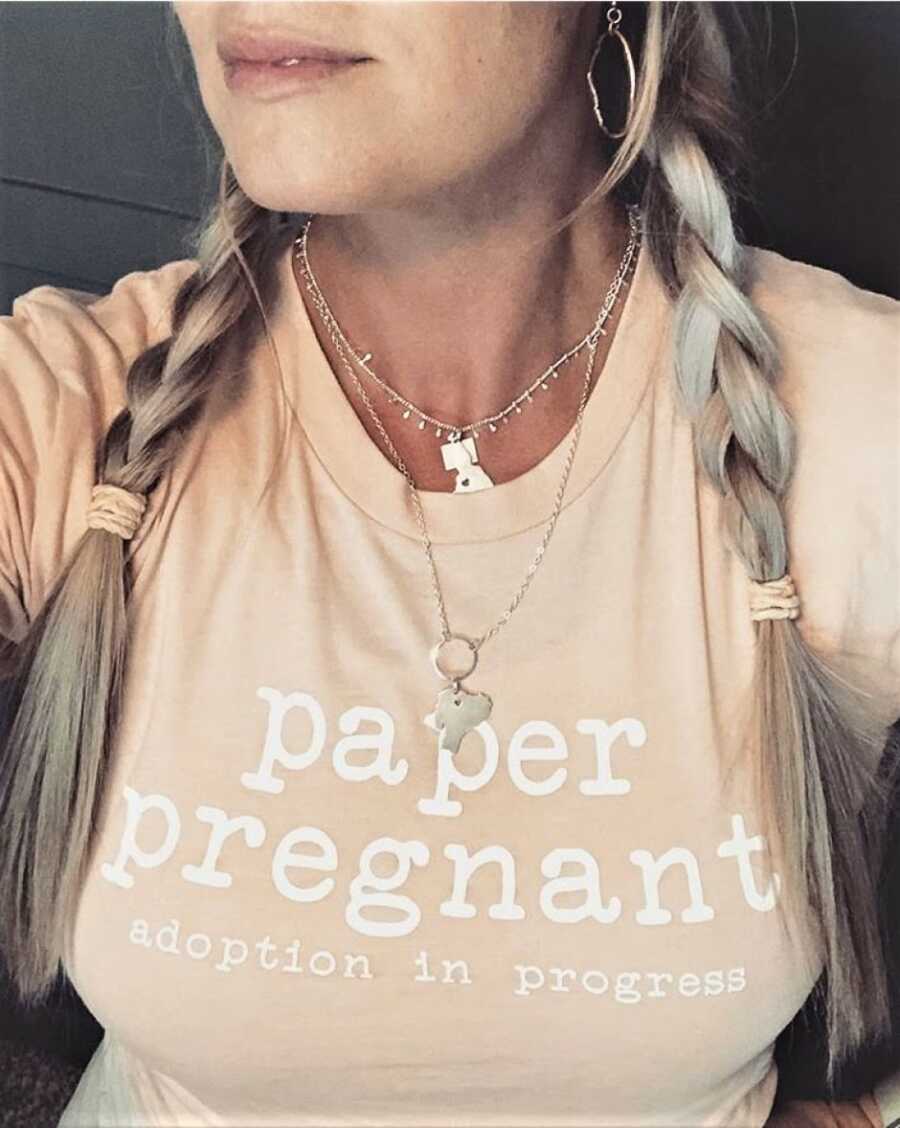 The Adoption Process
We began our paperwork for adoption soon after our decision to move forward. It was a grueling process — all the papers to fill out, all the questions to be answered, all the home studies and background checks… so many pages of work to be done. But in my mind, that was part of my 'paper pregnancy.' If I wasn't going to endure morning sickness and other body changes with an actual pregnancy, I would endure the emotional toll the paperwork was. The waiting was also difficult for me. Even though in retrospect it wasn't that long, it still seemed like ages for our first child to arrive. It was nearly nine months from the time we turned in our paperwork and were approved, to the day we went to pick up our beautiful baby girl. Meant to be? I think so.
Let me back up a bit. We waited and waited with no contacts from anyone through our adoption agency. Naturally, that made us anxious and unsettled, but we knew all we could do was wait and have faith. We decided to expand our reach from just our agency to an online adoption website. Then one day, shortly after posting to adoption.com, a young girl called and said she was 15, pregnant, and due in a week. A week! We were shocked, but she wanted to meet with us. I think we ran to our car, and made the two and a half hour drive to her home. Open adoption was just becoming a new thing within our agency, and our agent said if we felt comfortable meeting her on our own then we could.
She was beautiful and very pregnant. You could see the youth in her innocent face and I yearned to wrap my arms around her and tell her I loved her so much. She hadn't even chosen us yet, but I loved her. We felt so welcomed and comfortable in her home with her parents and siblings. We connected on a level I can only explain as heaven-sent. They wrapped their arms around us just as we did with them, figuratively. But at the end of the evening and our kismet connection, there were warm embraces between us.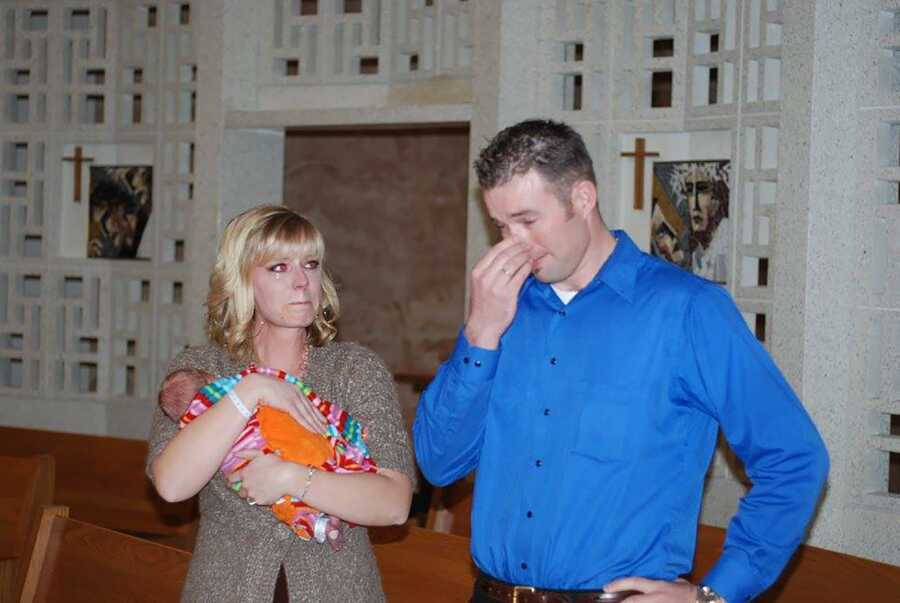 The next day, she chose us but requested we meet with the birth father and his parents. This was an entirely different encounter. There was a lot more hesitation from them with the idea of placing their beautiful little girl with perfect strangers. They were lovely people, but I don't think they were on board with this whole thing. We left with uncertainty in our hearts. But somehow, I knew that baby would be joining our family. More details on that part of the story in my book.
A week and a half later, a few days beyond the baby's due date, the birth dad decided he would sign the relinquishment papers and wouldn't fight it. Prayers were answered. I was blessed to have been invited into the delivery by the birth mom. We bonded even more during her labor and that experience — painting her toenails, watching movies, and chatting about our hopes and dreams for our baby girl.
Baby girl is now nearly 16 years old and our open adoption relationship is stronger than the day before. It took time and love and respect for our relationship to grow and remain what it is today. We are family. That's the best way I can explain it in the short time I have here.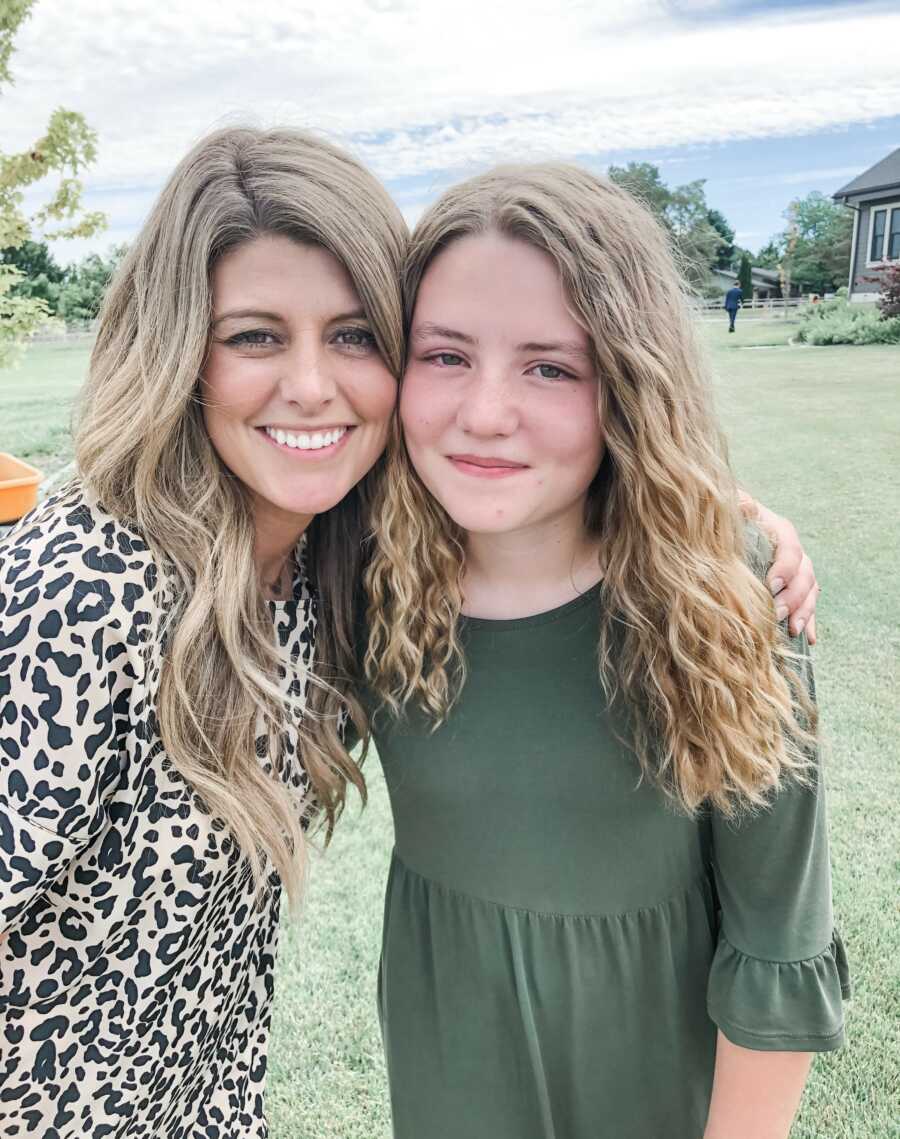 Adopting Again
When our oldest daughter was 2 years old, we decided it was time to start the adoption process again. It was time for her to have a sibling. So, we rolled up our sleeves and got to work. With Carl having graduated from college and his Master's program, we decided to move from Idaho to Colorado to pursue a career. We got our paperwork done and submitted and we were approved in the state of Colorado. Only 8 months after living there, our plans changed and we ended up moving back to Idaho to continue with Carl's career, but also open another business in my parents' hometown. We thought it odd we lasted in Colorado for only 8 months, until one day after being back in Idaho, we got a call that a birth mother had chosen us for her little baby boy coming soon.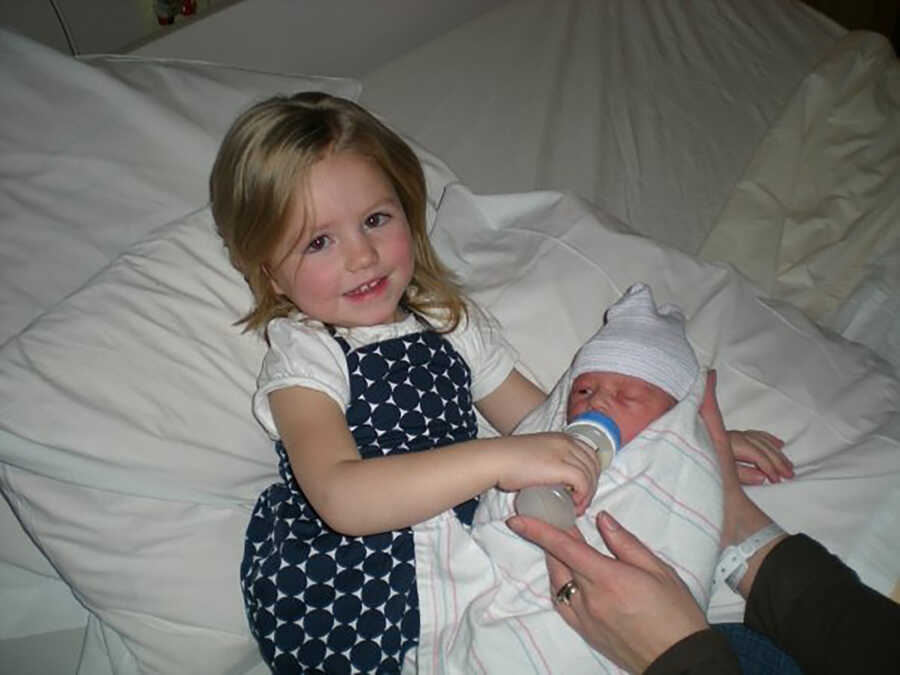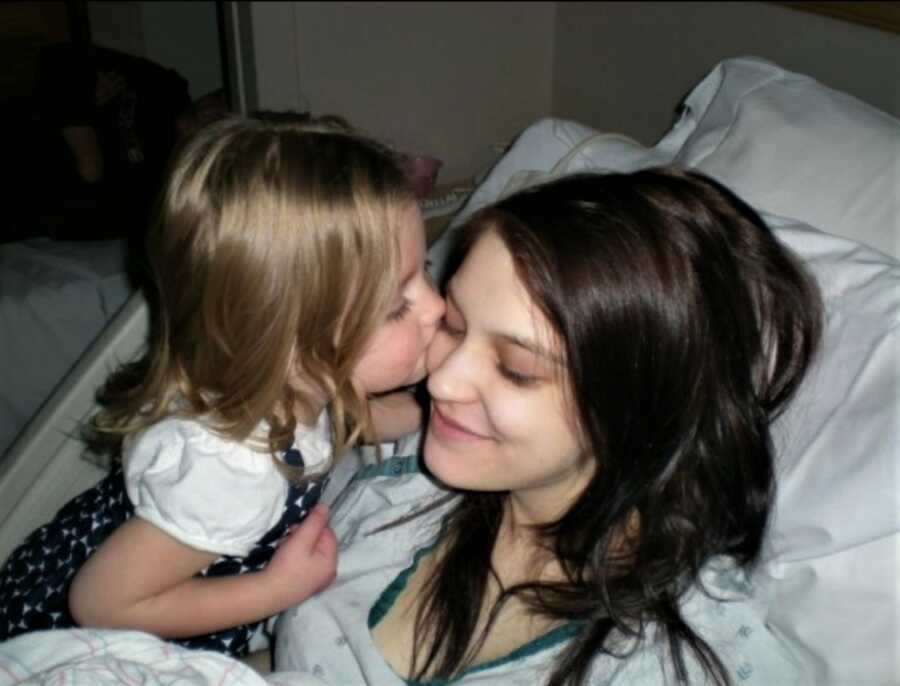 We were in awe. No one had even contacted us; I didn't understand how we were chosen. We were contacted in August of 2008, and baby boy was born in January of 2009. She wanted to get to know the family she would choose well before the due date because she was seeking an open adoption. The irony is this: she's from Colorado and was only looking at profiles of families living in Colorado. This is how she found our profile. She said she was sad we had moved out of state, but she was determined to place her little baby boy with us. We were thrilled. Our time together during her pregnancy was precious; we shared moments I will cherish forever.
Baby boy is now 13 years old, and as I write this, was chatting with his birth mom wishing her a happy birthday, and then shooting the breeze with her about their shared love of D and D (Dungeons and Dragons). We have an open relationship with them as well, and my children are loved by so many. Between them all, they share 8 sets of grandparents, many aunts and uncles, and numerous cousins. Family is what you make it, and ours is amazing.
When our son turned 2, we decided we wanted to adopt again. This next journey was a little more difficult. With 6 failed adoptions in 8 years, we were getting worn out and uncertain if we would have any more children. The time finally came when we decided we were probably done having children. God had blessed us with the two amazing kids we had and we were so grateful. So we ended our journey to pursue a larger family.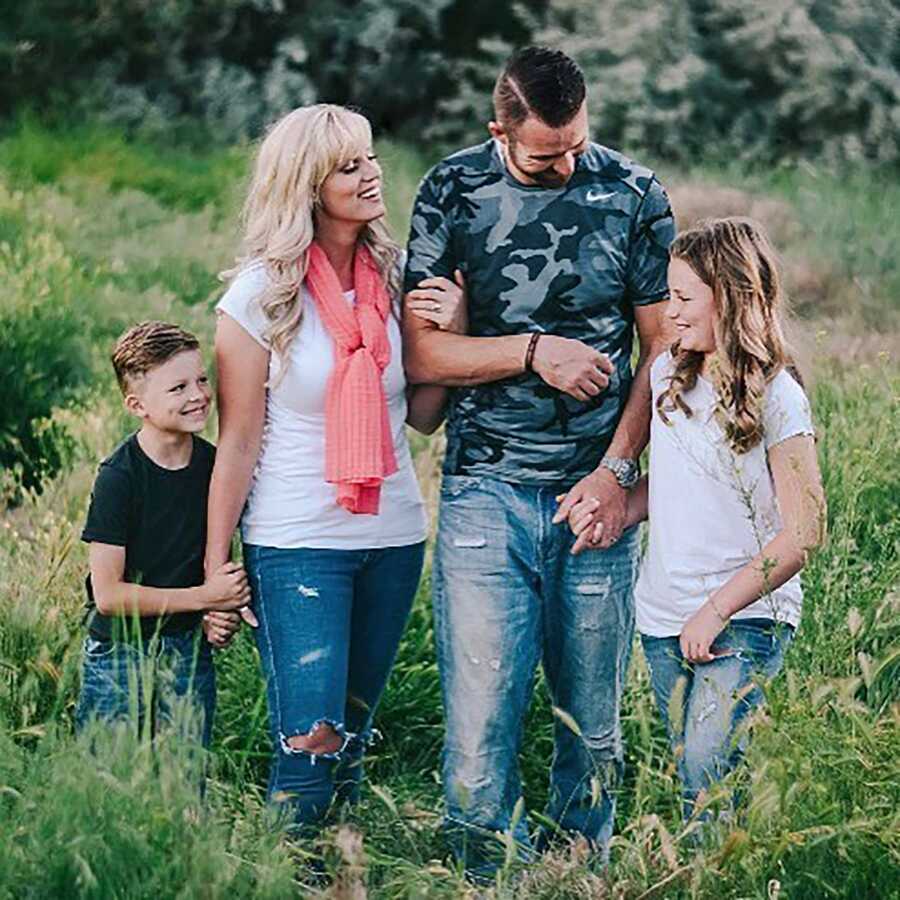 Another Perfect Fit
One day, while spending the weekend with our daughter's birth family, Grandpa and Auntie were telling us about an upcoming humanitarian trip they were planning. They were going to be going to Ecuador to build part of a school. I was fascinated as that was something I always wanted to do. As a nursing student, in my college days, I dreamt of being a traveling nurse and spending time in developing countries, serving in orphanages. That was yet another dream of mine. Listening to their plans and the amazing adventure they were about to embark on, I suggested they 'find me a baby.' I don't think Grandpa believed me, but I told him we trusted him, and he helped his daughter choose us.
Just four days into their trip, he calls. 'I found a little girl I just love and I think she needs to be in our family.' I was elated, in shock, and emotional all at the same time. What did he mean? Was she available for adoption? (We found out later, no, she wasn't at that time). What would it take to bring her home? So many questions and my stomach was jumping up and down with nerves. I didn't know what to ask at first, but the idea was exhilarating. We asked for clarification and what the process to adopt from an orphanage, and international adoption, looked like. Not many answers, but somehow, my husband and I had a strong impression we needed to pursue her and move forward in yet another adoption process.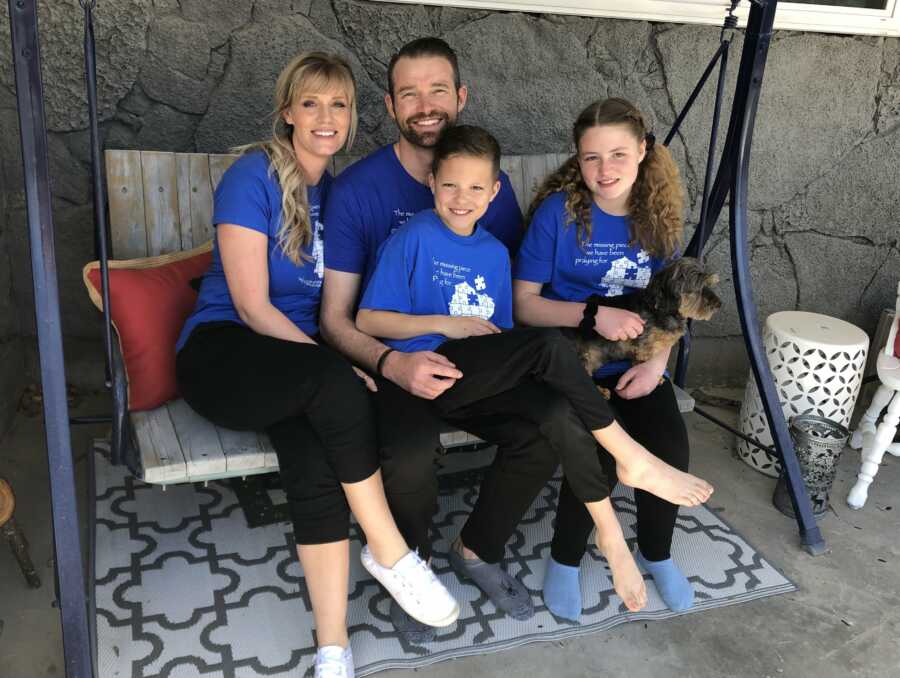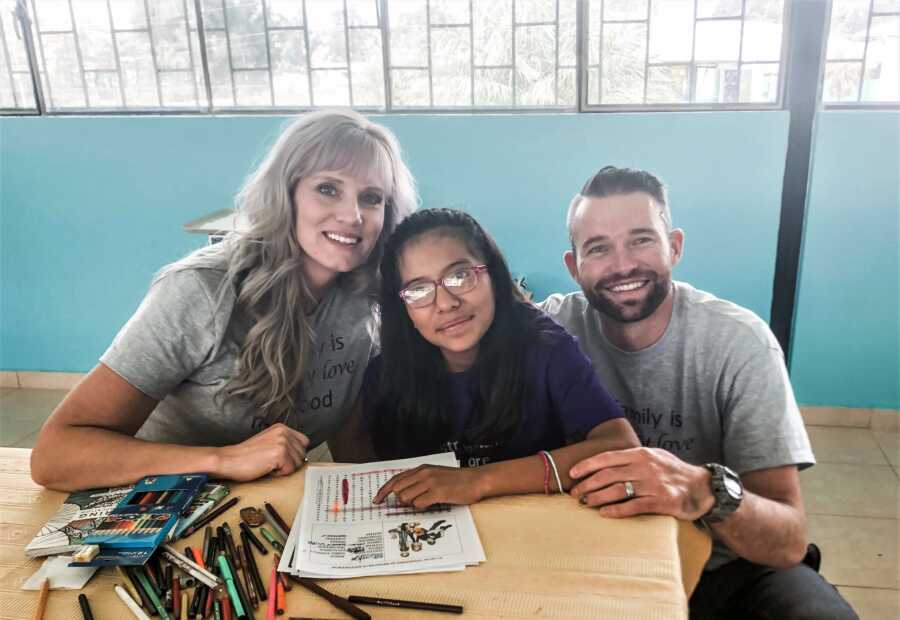 This time it was complicated and messy, emotional and tiring. After two long years of paperwork and all the 'paper pregnancy' nausea, we were finally able to make our journey to Ecuador to pick up our little, 12-year-old girl. This adoption required many miracles for it to happen, not to mention the fact that typically you aren't allowed to choose the child you would adopt, you need to be matched with them, and stars needed to align for that to happen. Well, needless to say, the stars aligned and she is now our middle child, 15 years old. Her open adoption is different, in that the connections we have are with the orphanage and those who cared for her during her ten years there. I did, however, recently find one of her biological sisters and have been in contact with her. Time will tell how that relationship will turn out.
Open adoption requires honesty, patience, love, communication, authenticity, vulnerability, and again, pure love to sustain over time. In my book, I discuss how human connections can be made, all from what we have learned in our open adoption journeys. It is our story and the qualities I find important in building authentic human connections."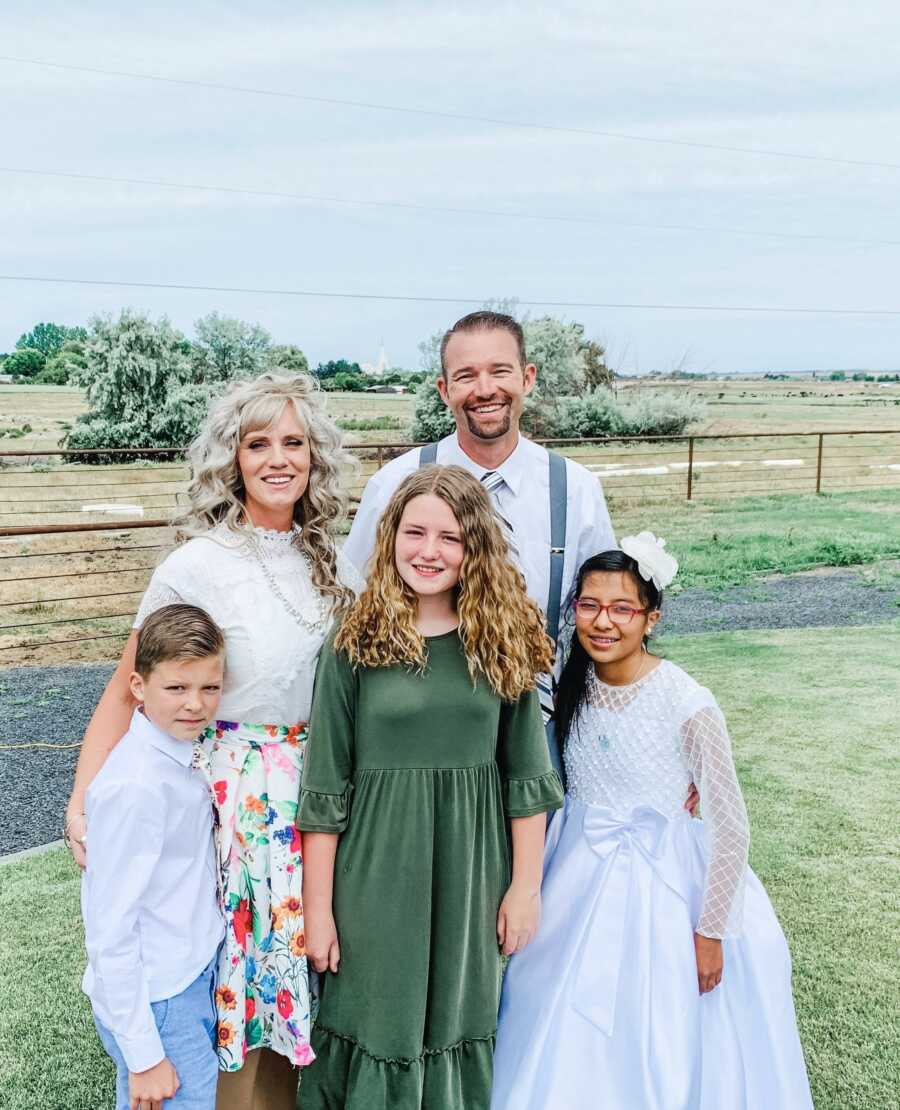 This story was submitted to Love What Matters by Paula Weeks. You can follow her journey on  Instagram and Facebook, and you can purchase her book here. Submit your own story here, and be sure to subscribe to our free email newsletter for our best stories, and YouTube for our best videos.
Read more stories like this:
'You're going to ruin your life. A child needs a mother AND father. What man would want a single mom?' I didn't listen.': Single mom shares international adoption of 'perfect mini me'
'The whole exchange took 2 minutes, but my life would be marked by this moment forever.': Single mom shares unexpected foster care adoption of baby girl
'In a year and a half, our family of 2 grew to 6.': Couple share foster care adoption story, premature triplet birth after infertility
'They chose us. They're coming in two hours!': Couple shares unexpected sibling adoption from foster care
Are you or someone you know looking to adopt? Please SHARE on Facebook to make them aware there is a community of support available.