As a military family, the Baileys are used to moving every few years. But the news of deployment to Hawaii from their home in North Carolina came with a special kind of sadness. Jarrod, the son, would have to leave behind his best friend of six years, Josiah.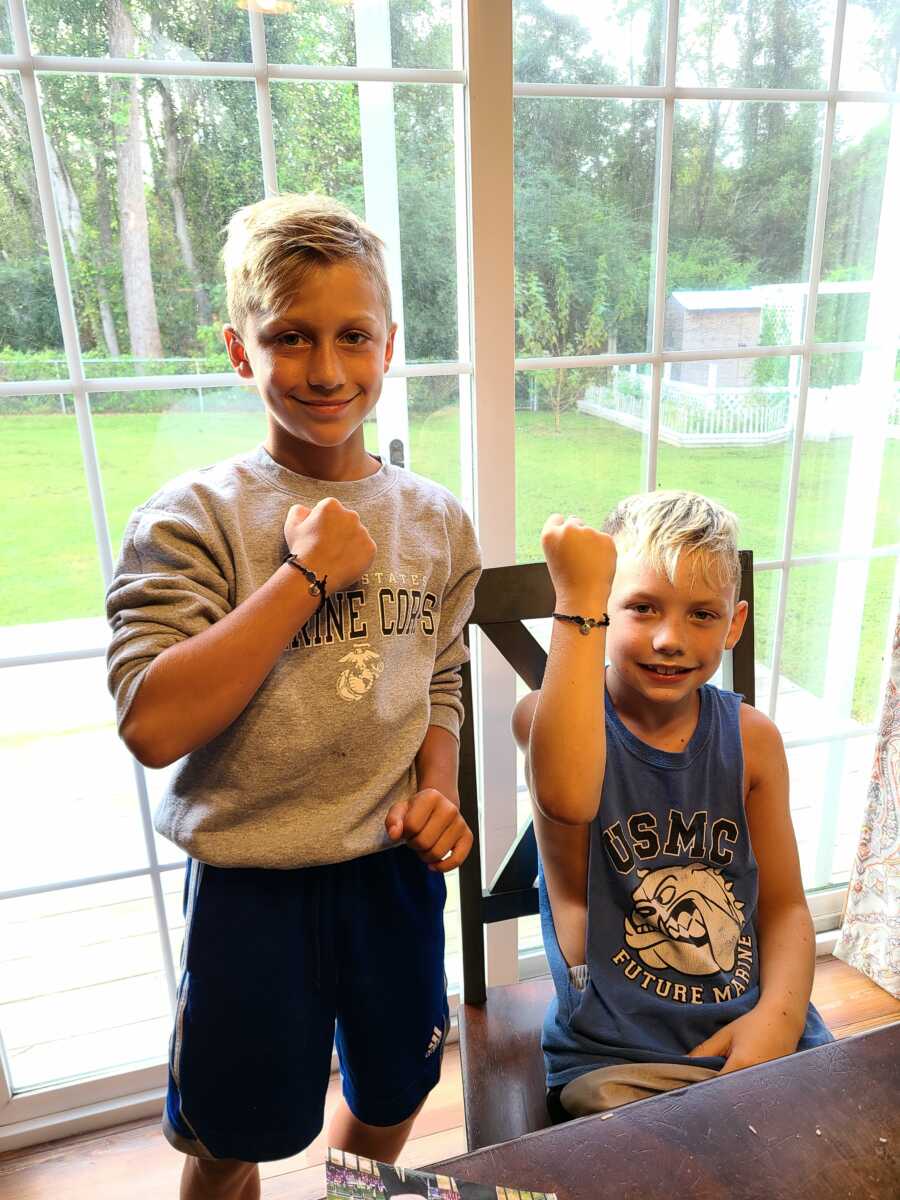 "They were together 90% of the time as they went to elementary school together, played all sports together, and always had sleepovers on the weekends," Tessa Bailey told Love What Matters. "They were like brothers, but different because they never fought or bickered. They share so much in common and both love sports, the beach, playing outside, talking about going to college together. They're like soulmates in the form of best friends."
After over a year of being separated, Josiah's mom called Tessa to tell her the whole family could come to Hawaii for Christmas. They told Jarrod that they needed to go pick up a family that had been recently deployed, holding onto the surprise that it was actually Josiah's family.
In a video of the event, Jarrod notices his best friend, looks shocked, and starts to cry.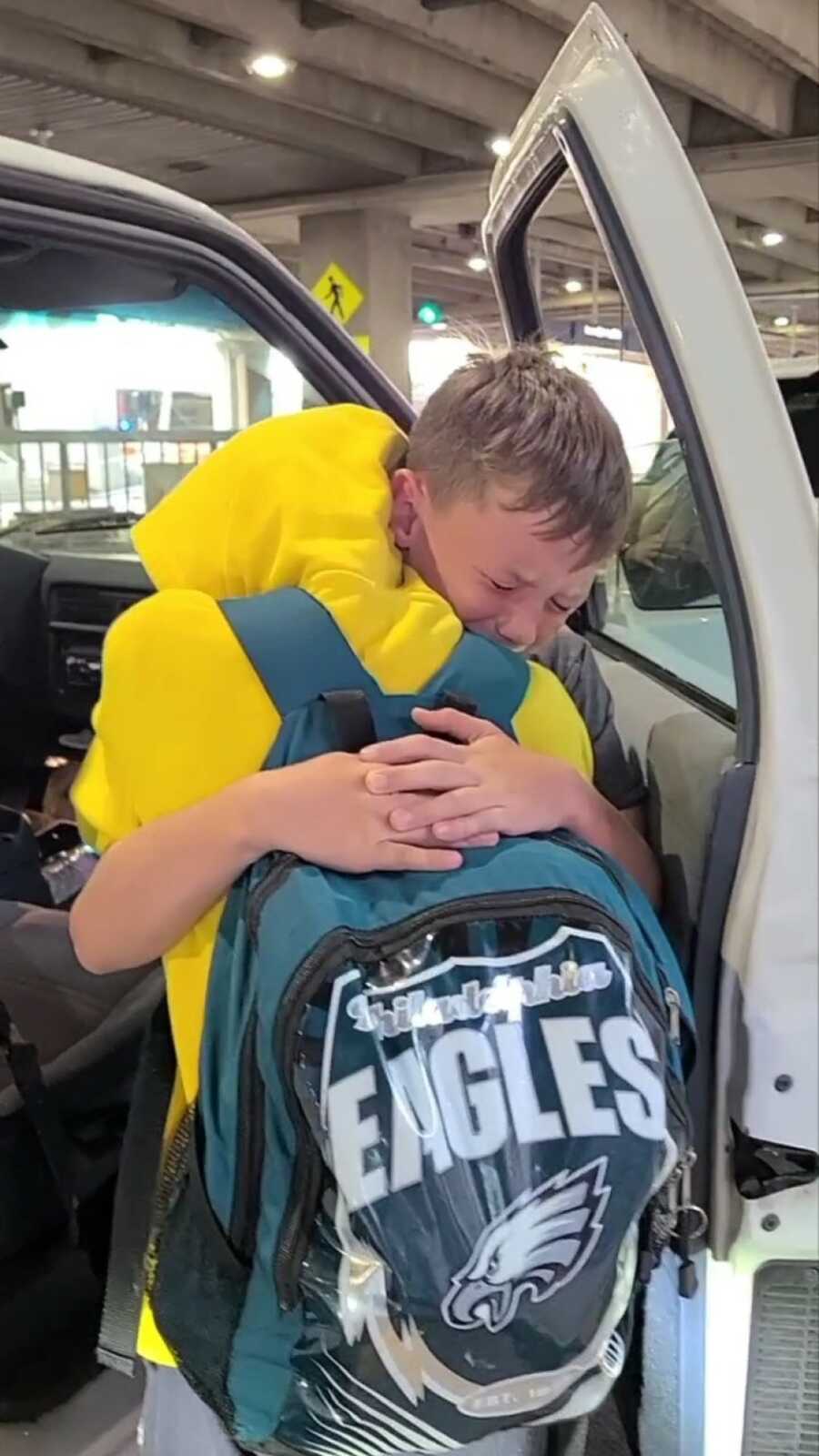 "We pulled it off. Jarrod isn't a very emotional child, so him crying when we hugged Josiah really got me," Tessa says in her caption. "This part of military life is the hardest."
View this post on Instagram
For the next 11 days of the trip, the families explored Hawaii and enjoyed being reunited.  Because the families are so close, they have already started plans to see each other in person again this summer.
"The 'see ya later' wasn't as sad this time either because we made plans to have them see each other again this summer," Tessa tells Love What Matters. "They can't wait and neither can I. I love Josiah just as much as I do my own."
While the two still have to video chat to stay close, the Baileys have moved to California which makes video chatting easier. Jarrod and Josiah's friendship is one for the ages, and it will continue to last across years, state lines, and time zones.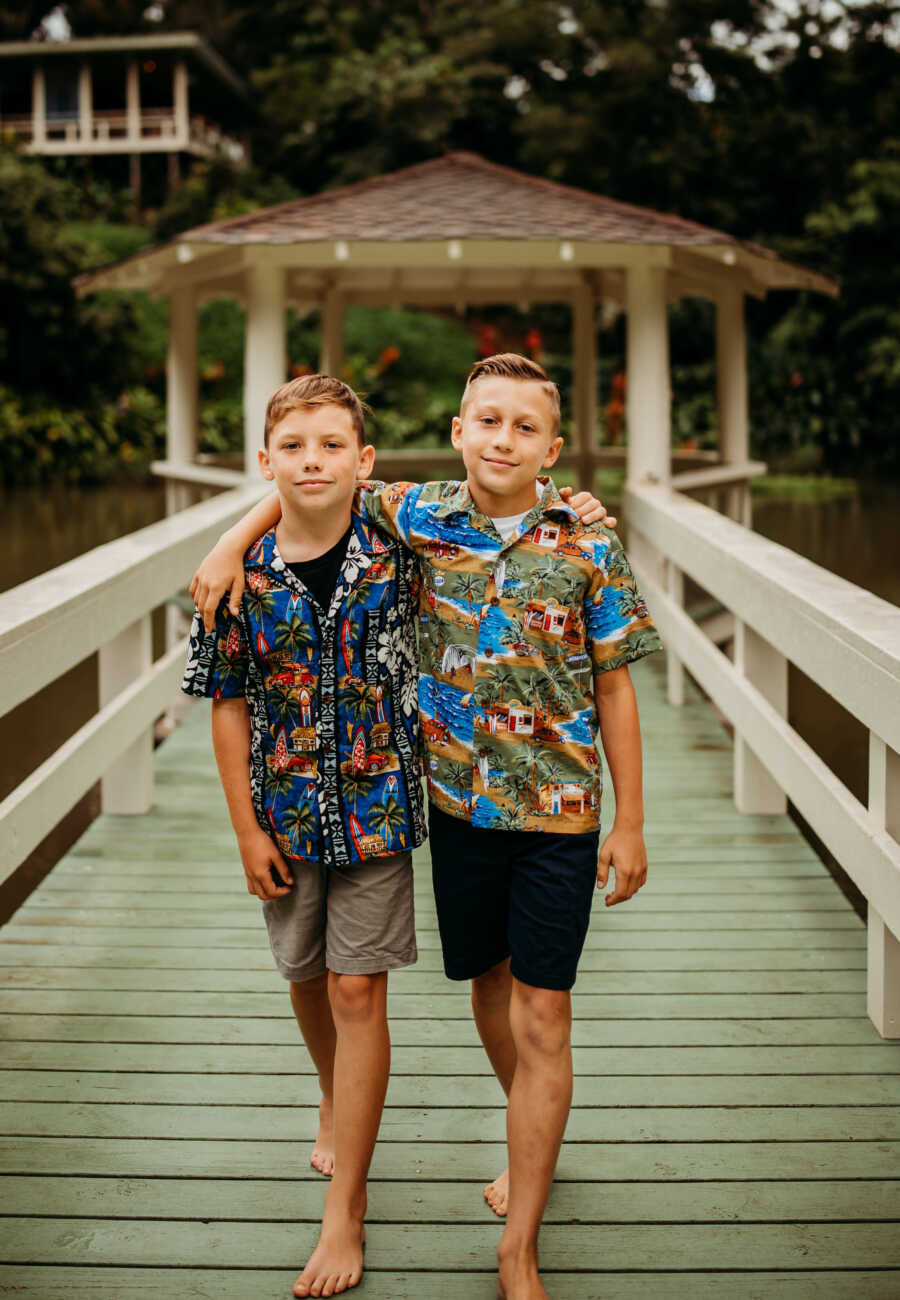 This article was written exclusively for Love What Matters by Anna Steingruber. Follow Tessa Bailey from San Clemente, CA on Instagram. Submit your own story here and be sure to subscribe to our free email newsletter for our best stories.
Read more stories like this:
'He sobbed, 'What are you doing here?!': 11-year-old best friends reunite after long separation from move
'We've looked for you for 12 years.': WWII veteran reunites with little girl who wrote him sweet letter in 3rd grade 
'Will I look like him?' The plane landed. Instant panic struck. My parents never wanted me to find out about him.': Woman 'finally complete' after emotional reunion with biological father, 'He's the piece I've always been missing'
'My eyes were moist. 'Margie, you made my day. We appreciate you.' She came running down to the corner.': 4-year-old girl becomes best friends with garbagemen, 'This is beyond anything we ever expected'
Help us show compassion is contagious. SHARE this story on Facebook with family and friends.