"Margie is a four-year-old little girl who has built a special friendship with an entire garbage and recycling company, Coastal Environmental Services.
She's been obsessed with garbage trucks since before she could walk. When they would come, she would watch them diligently do their job until they were out of sight. Over a year ago she wasn't feeling well, and she heard them coming down the road and asked to go outside. I took her outside and she watched them as they made their way through the neighborhood. When they came by our house, they waved and honked their horns. She was overjoyed. I wrote the company on Facebook to tell them, 'Thank you for making her day, and for always being so kind.'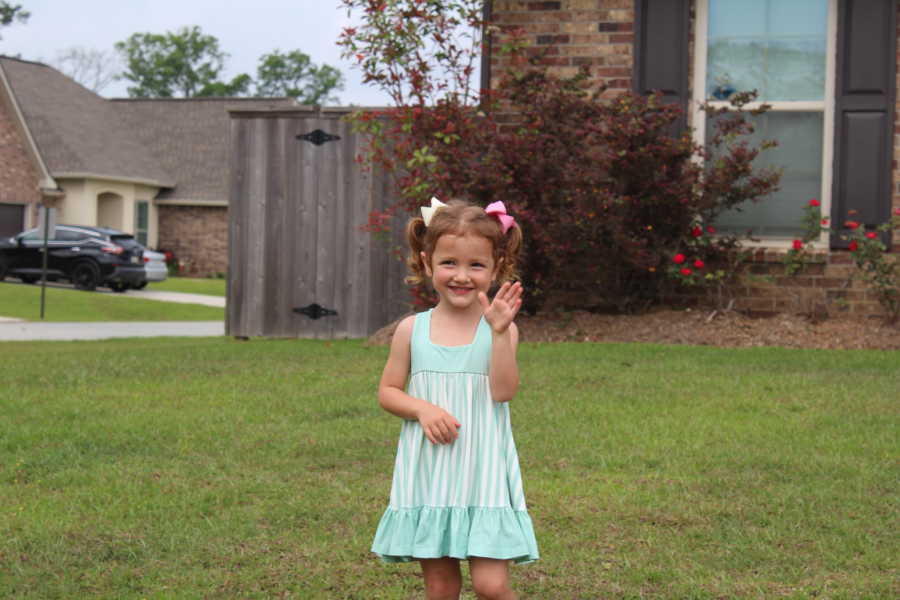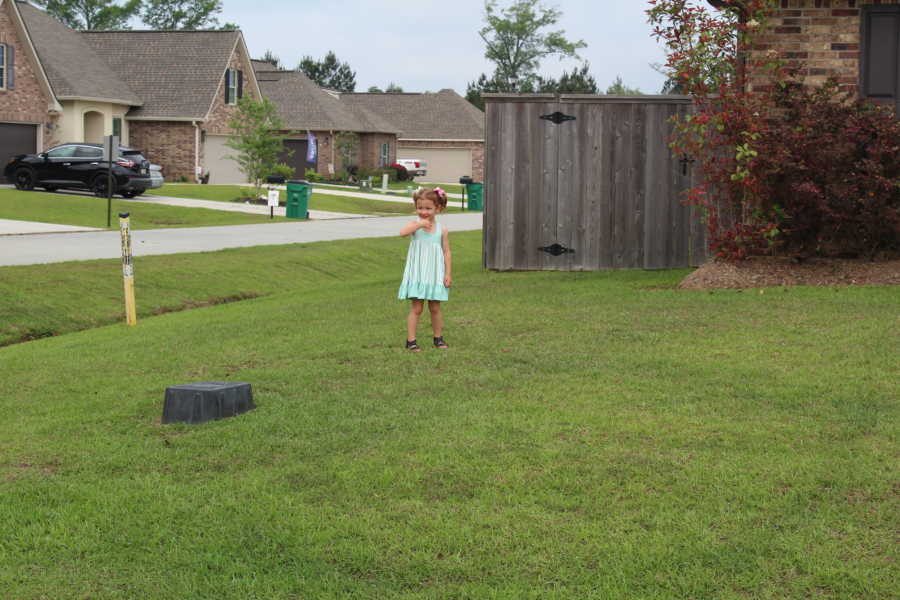 Eventually, they invited her to their headquarters where Margie, her sister, and I were given a tour of the facility. We met the employees and she was able to meet her FAVORITE driver, Mr. Bird. She was given her own Coastal Environmental Services safety vest, hat, custom shirt, and other items with their logo. She keeps everything next to her three garbage trucks in her room.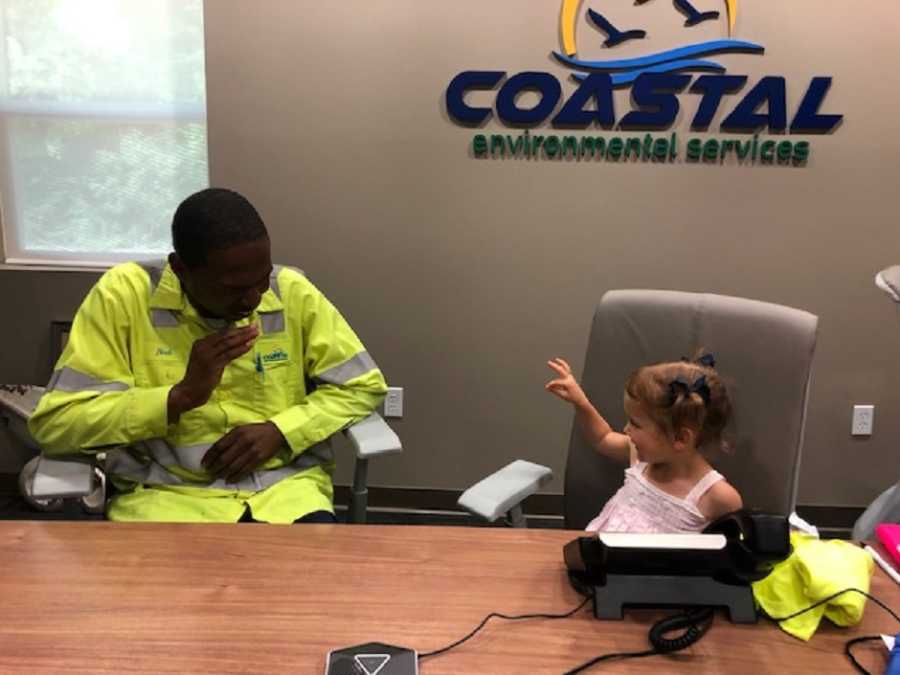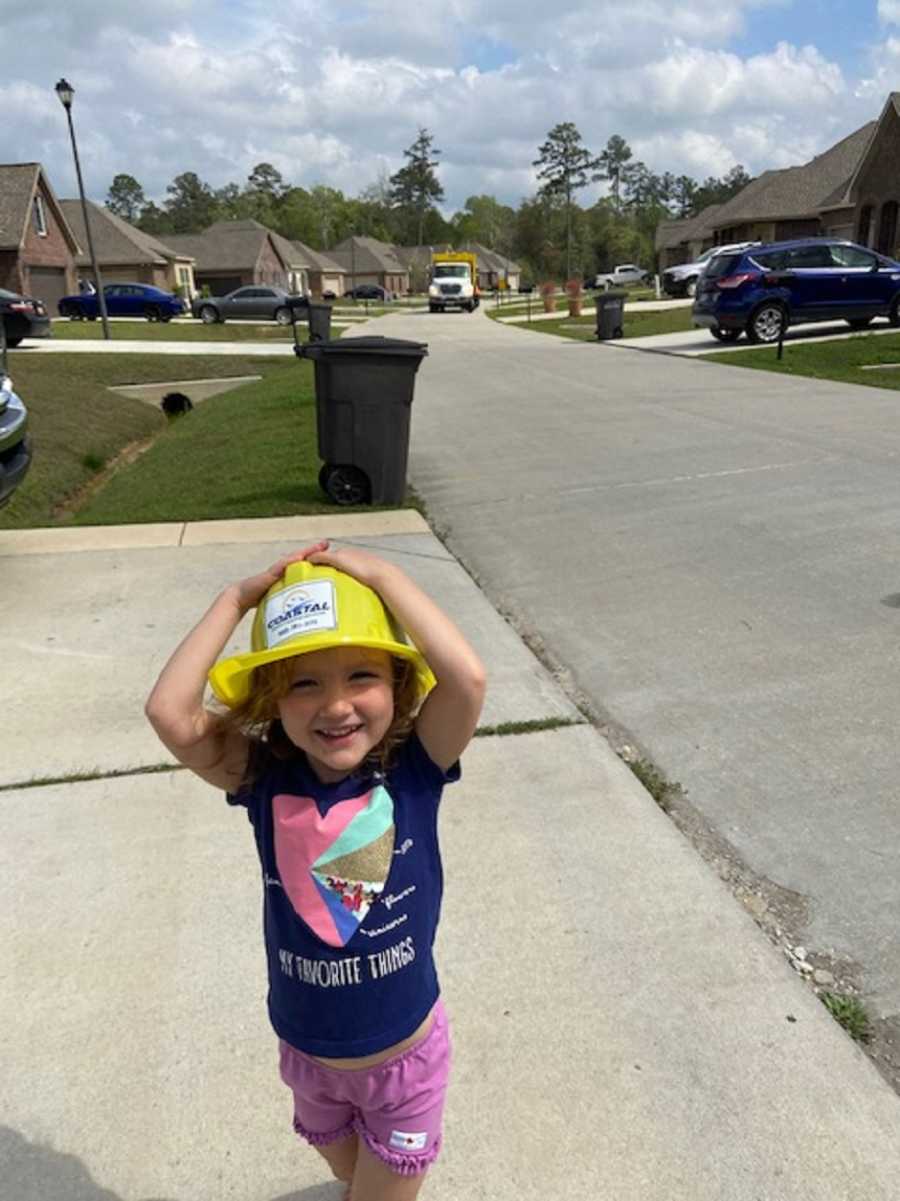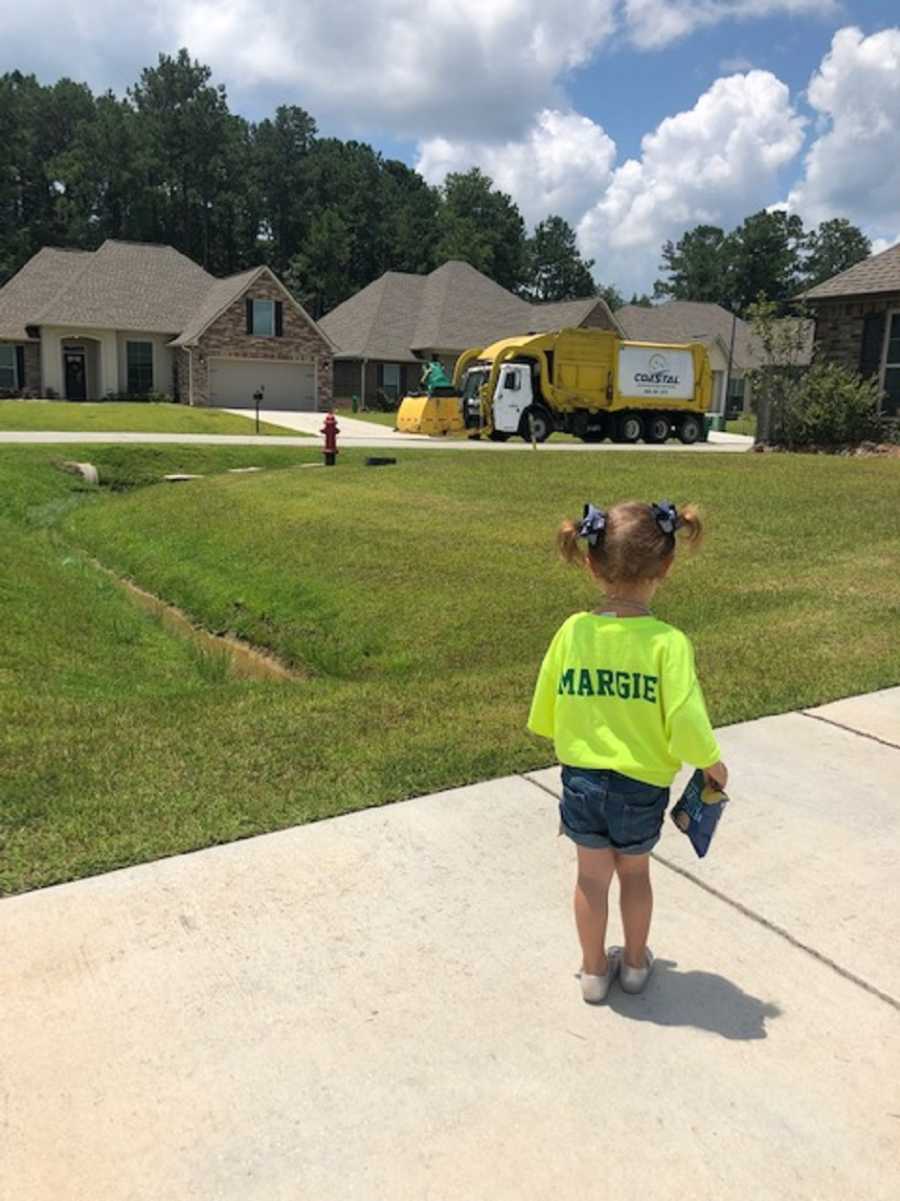 Since that day, her interest in their trucks has become more about who is driving them rather than the truck itself. She has grown a love for everyone at CES, and we wait patiently for them every Wednesday and Thursday when we aren't in school so we can greet them with snacks, cold drinks, and hugs or high fives. Rain or shine, and even after a tonsillectomy, we waited.
Often, we schedule appointments or errands around these two very important days. If we think we are going to miss them on a particular day, we write them a note and leave treats for them in a cooler. We've 'trained' big sister Sophie, daddy, and grandparents on what to do when they come, and it's turned into something that everyone looks forward to.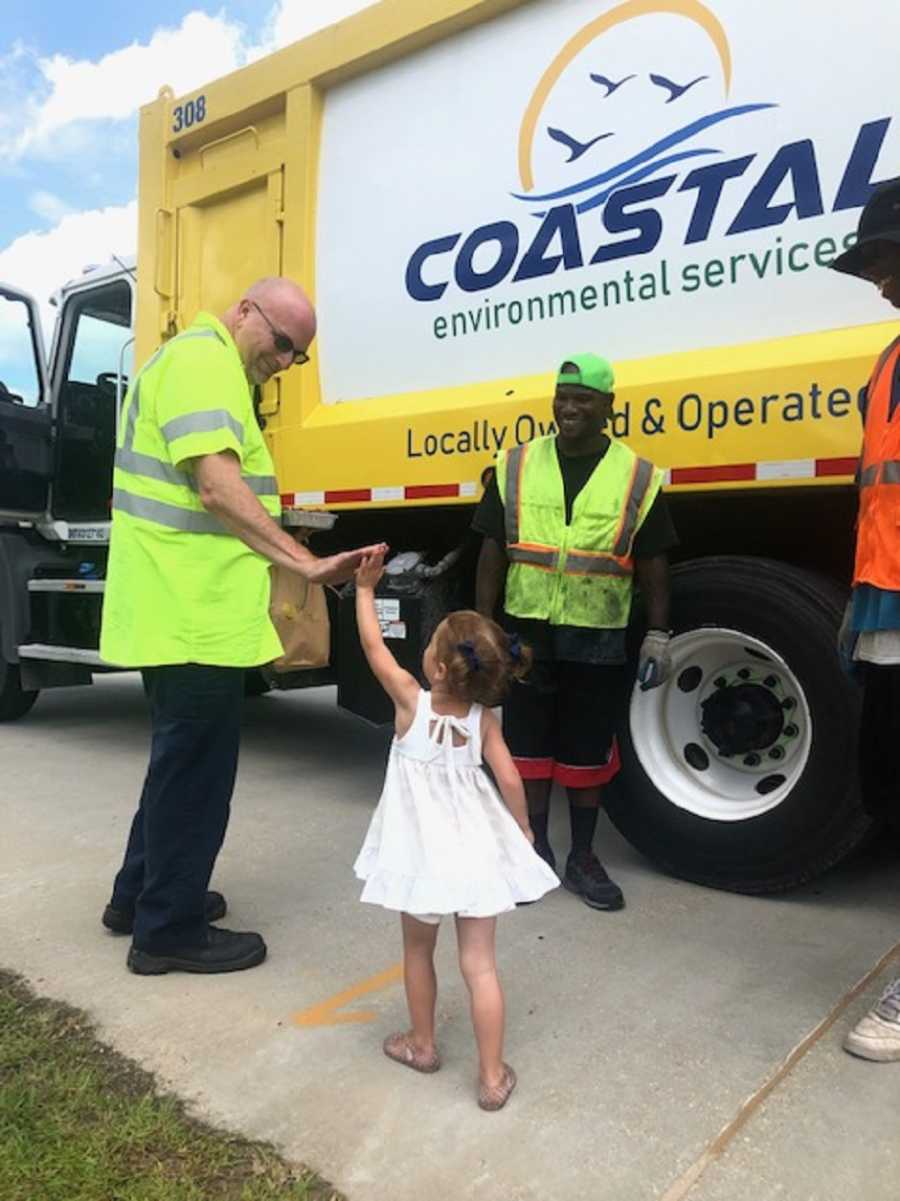 On the days we don't hear them coming and aren't outside waiting, they drive slowly by the house, or honk their horn because they know she will hear them and run outside. The helpers and drivers often tell her how much she has made their day, and how much they appreciate her. We visit their facility often and we always bring treats. There is no shortage of people who stop what they are doing to come by and say hello to her either. The smile on everyone's faces is hard to ignore.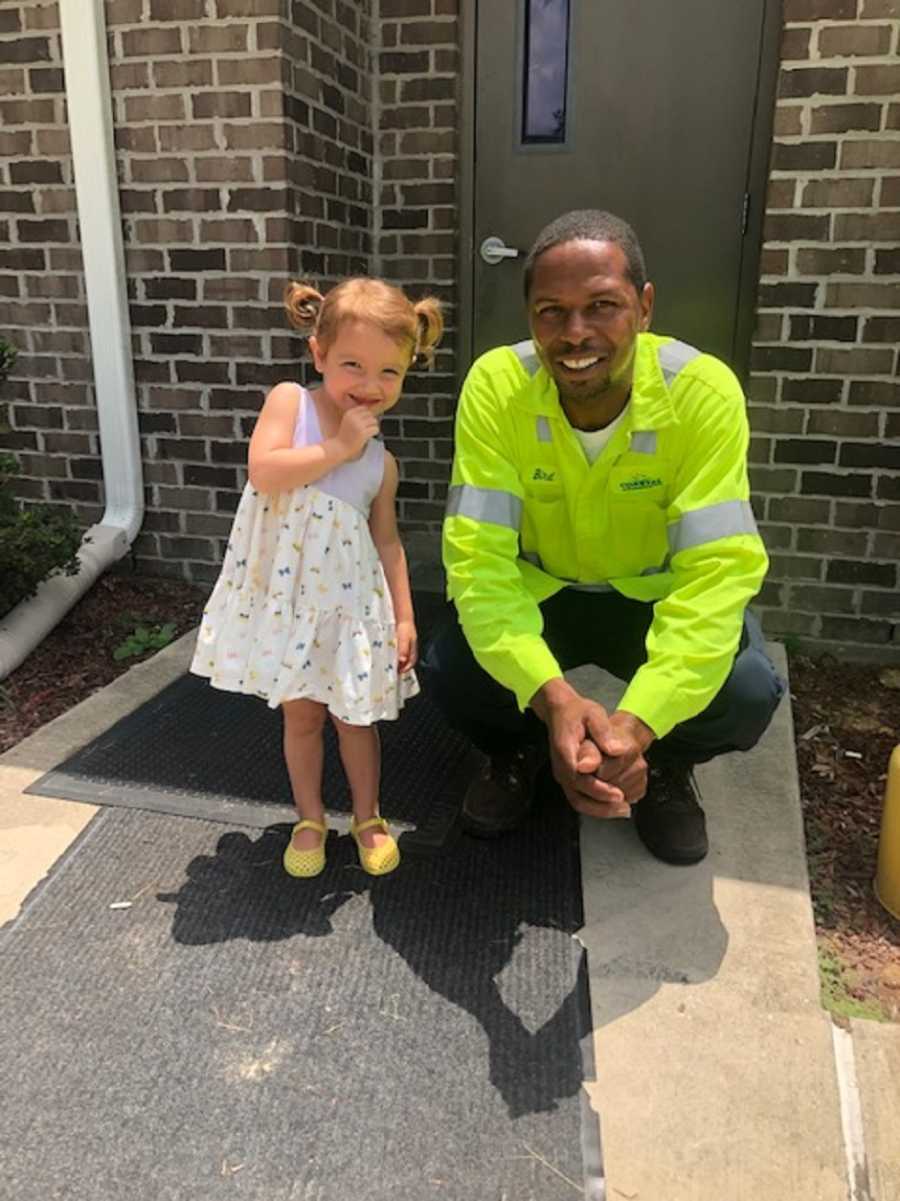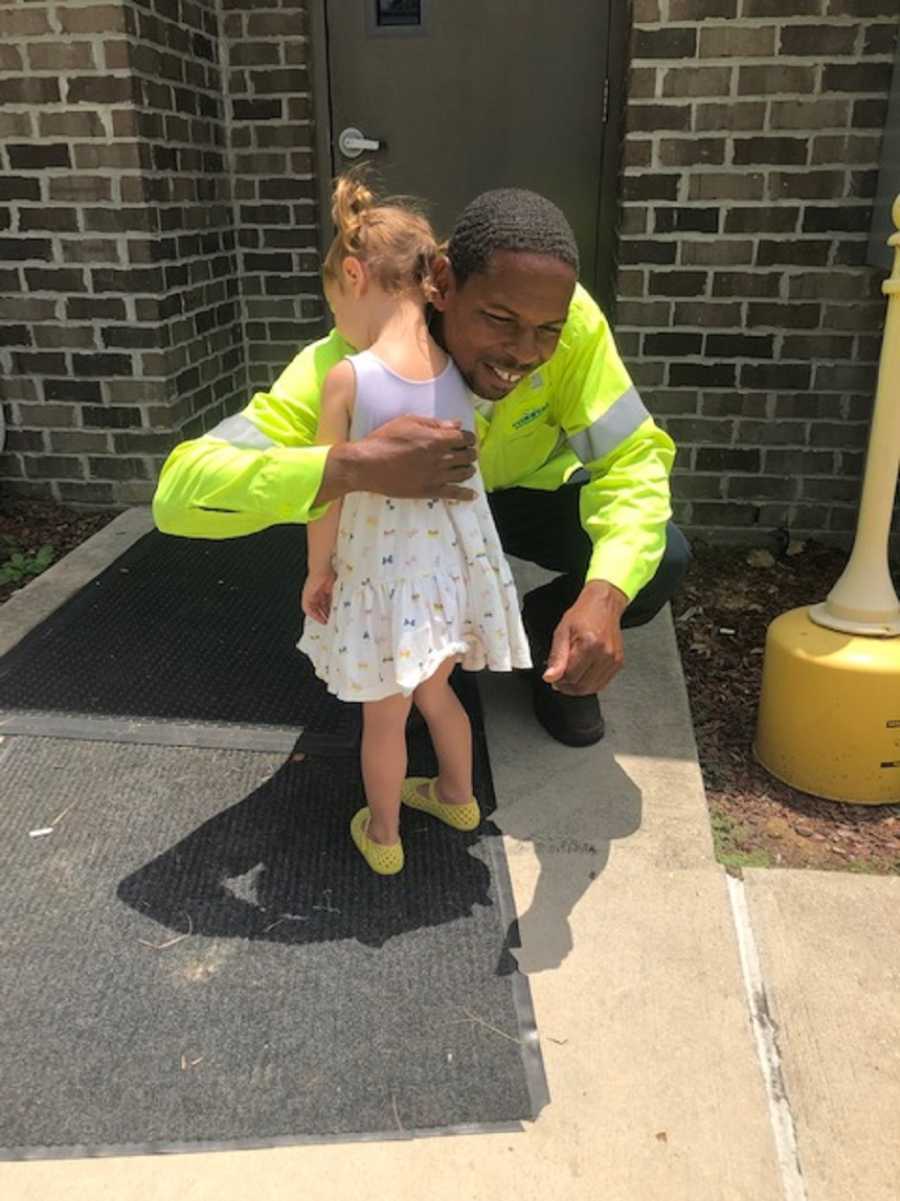 Her birthday party in April was themed around CES, and we invited her friends to join us. We had a cake, cookies, and presents entirely designed like garbage trucks and their distinct logo. Sadly, we didn't have a birthday party because of COVID. She is young, so she never really put it together that she didn't have one. Part of it was because they planned a surprise garbage truck parade for her in place of a party.
Jack Francioni, the GM at CES, contacted me and told me they would be having a parade for her and a few trucks would be there to help. There were about 4 trucks, not including their white trucks, who came to give her a birthday parade. When she saw those trucks coming down the street you could see the excitement on her face. She said, 'It's the garbage men!!!' when she ran to see who was coming around the corner. Her friends were giving her a birthday celebration we weren't able to give her at the time.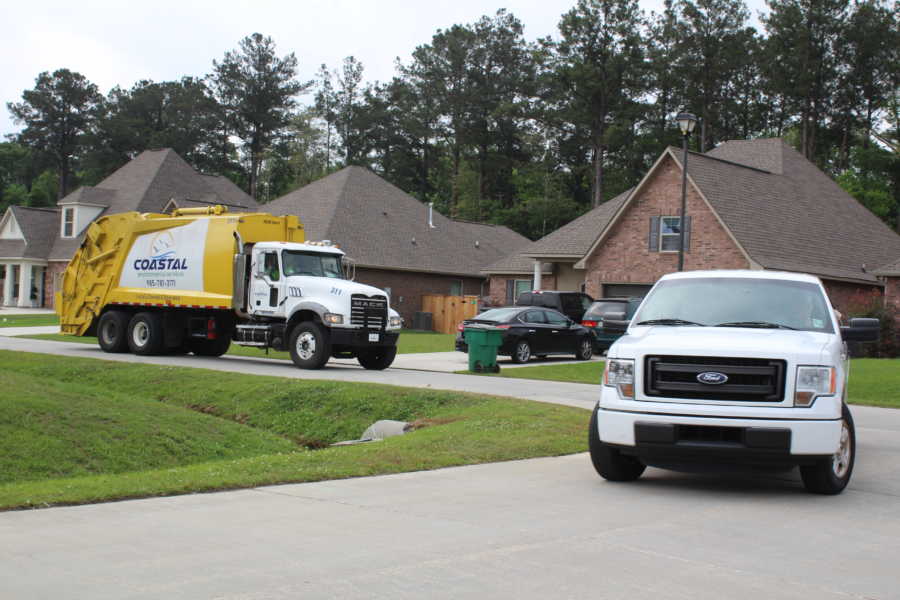 When they got out of their trucks, we saw so many familiar faces we've been getting to know, including her favorite, Mr. Bird. They presented her with a custom-made birthday banner, which is hanging in her room, and sang her happy birthday. It was the SWEETEST thing and I'm pretty sure it was windy because my eyes were a little moist. To see these men and women who are so busy, especially during this pandemic, make time for our four-year-old was beyond anything we ever expected.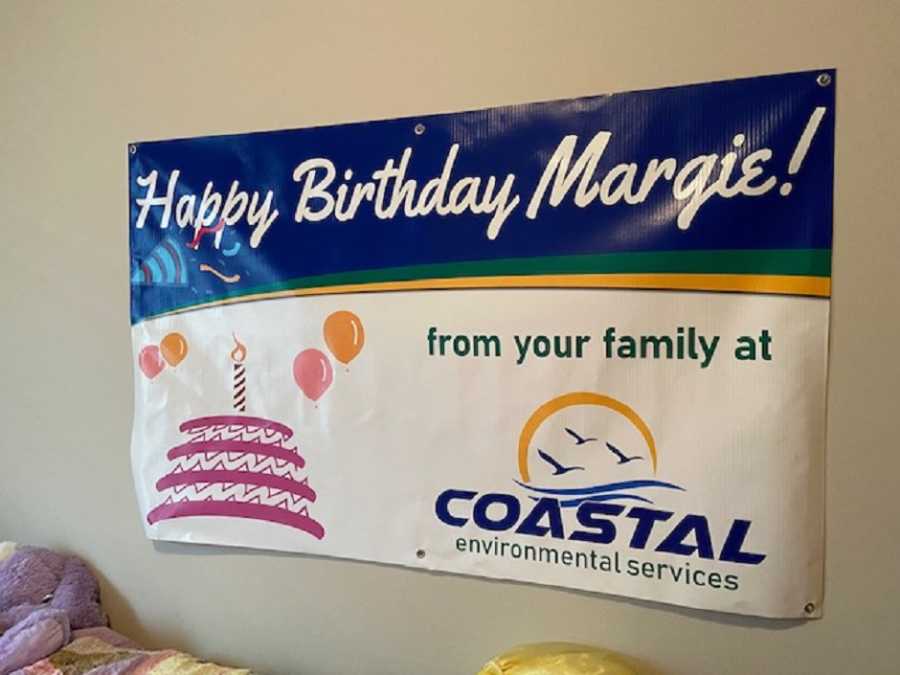 They aren't just people who drive big yellow trucks. For her, they are her friends. Part of our family. These people have a job that never stops, and it's an important one. However, they never once have acted as though they were too busy for her.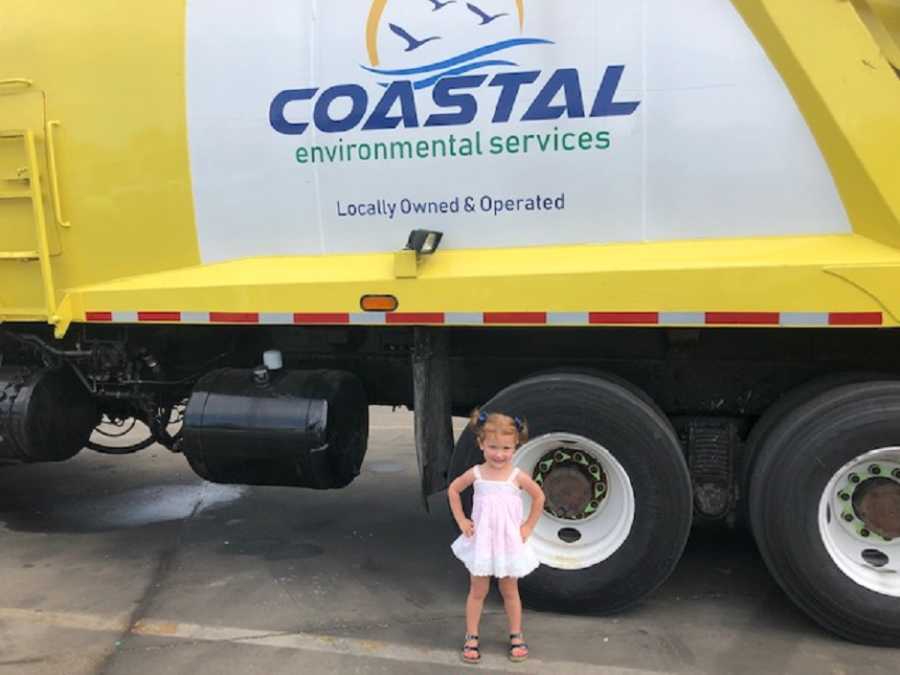 This unique friendship has taught me a lot about my four-year-old. We can learn a lot from children when we pay attention. Love, compassion, acceptance, and true friendship are just a few."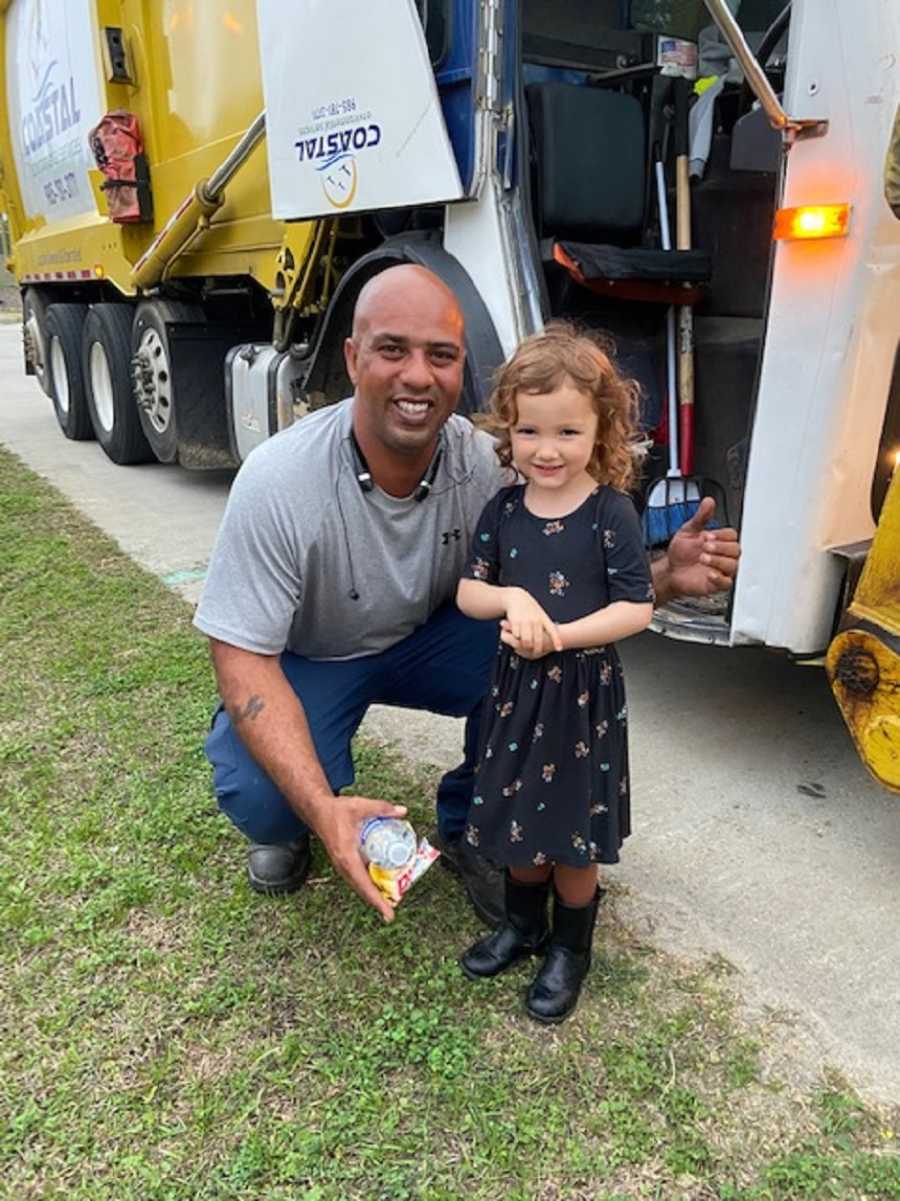 This story was submitted to Love What Matters by Virginia Gammon. Submit your own story here and be sure to subscribe to our free email newsletter for our best stories, and YouTube for our best videos.
Read more powerful act of kindness stories:
'I'm a single dad. It's so hard.' He whispers, 'I don't know how to thank you.' When I got to my car, the tears came flooding.': Woman shares act of kindness for struggling single dad
'She looked up at me and said, 'Can I help him?' Shopping carts were scattered everywhere throughout the parking lot. She was irritated.': Little girl shares act of kindness for Walmart employee
Help us show compassion is contagious. SHARE this story on Facebook with family and friends.