"On July 23, 2018, I went to the doctor. Upon arrival, she looked at my charts.
'You have one brother, Andrew,' she said. 'Is he healthy?'
My mom and I stared at each other, disconcerted, with our mouths open but unable to produce sound. How does one respond? Clearly, this doctor was unaware of recent events, but that didn't make it easier for us. The number of times we had to tell people what happened made us unable to stop reliving it.
'Not alive,' I responded suddenly after spending a few silent moments trying to figure out how to not use the D-word or 'passed away.'
'Cause of death?' she said without changing her tone of voice or looking up.
'Drug overdose,' I replied while looking at the floor.
'A month ago,' my mom added.
'Oh, I'm so sorry,' the doctor said.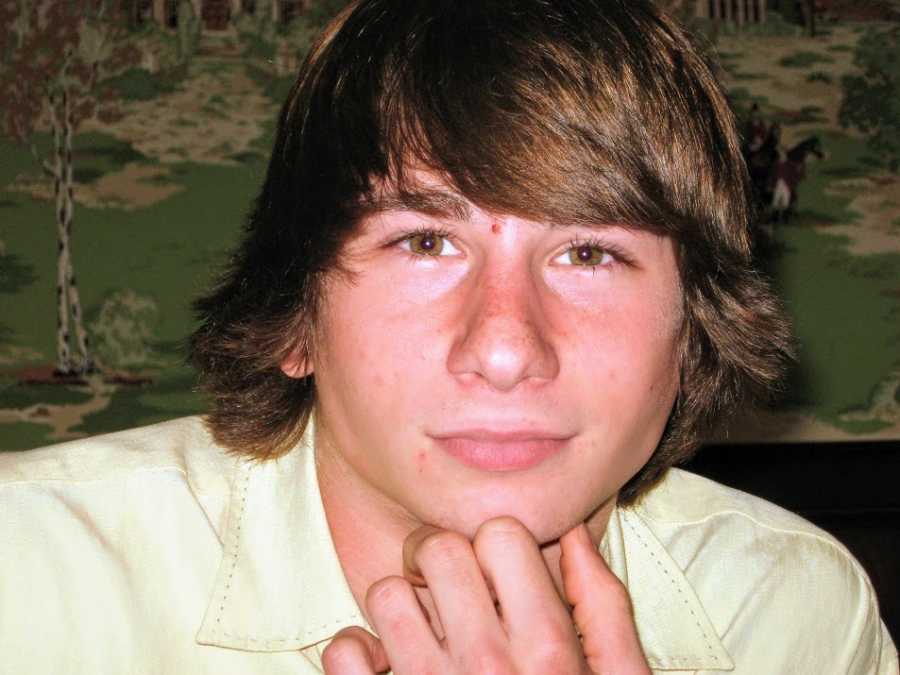 But the saddest part was this news probably didn't surprise her because we're not the only ones. The opioid epidemic has conquered my town, sending many young people to their graves. Not only is it killing a town, but it's also erasing an entire generation. Instead of high school reunions, we have funerals. We post RIP statuses like it's just part of our routine because that's how rife this epidemic has become. Some of us are becoming desensitized to death while the rest of us are losing parts of ourselves with each loved one who passes.
The truth is, I always feared my brother's death, but at the same time, I half-believed it'd never happen to our family. It's the kind of thing you never truly believe will happen to you, as afraid of it as you are. Until it does. Until that day comes, you'll always live your life thinking, 'Oh, no, not my family.' Until it is your family.
I used to think drug overdoses were things that only happened in the movies. I used to think addiction was a lifestyle people chose. I thought they could stop using whenever they wanted. I believed all these stereotypes until I saw my brother sobbing, crying that he didn't know why he did the things he did, and begging to just be 'normal.'
The stereotype that the only people who suffer from substance abuse disorder are people who come from broken families, abusive parents, or parents who also have addictions is utterly false. Addiction does not discriminate. My family was not broken. We were happy. My parents were not divorced, separated, abusive, or addicts. They were exceptional role models. They loved and still do love us beyond words. They were normal. We were normal. We were probably just like your family, and yet addiction still found its way into our lives.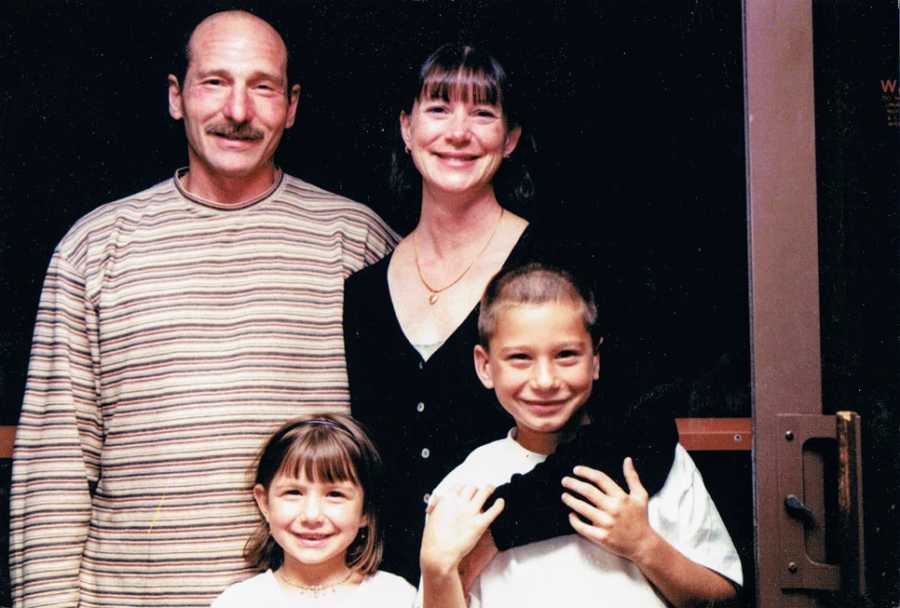 My brother and I were blessed with a picture-perfect childhood. Every moment was a Kodak moment. We played card games together. Our favorite was spit. We sang 'I Was Born to Make You Happy' by Britney Spears to my mother. We played 007 on Nintendo 64 together. My brother was incredible at this game, and I just ran around in circles nervously waiting for him to find me and kill me.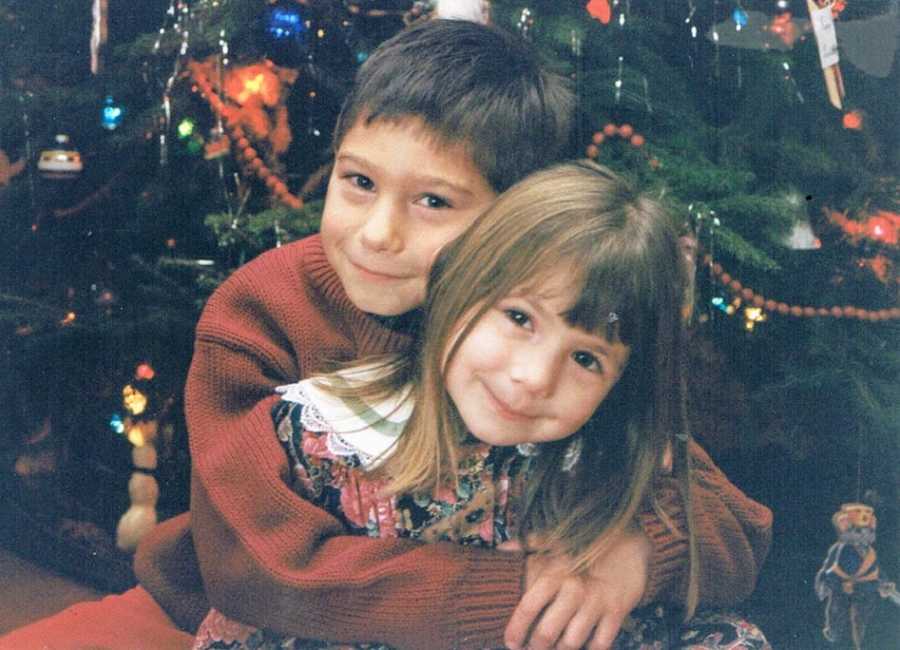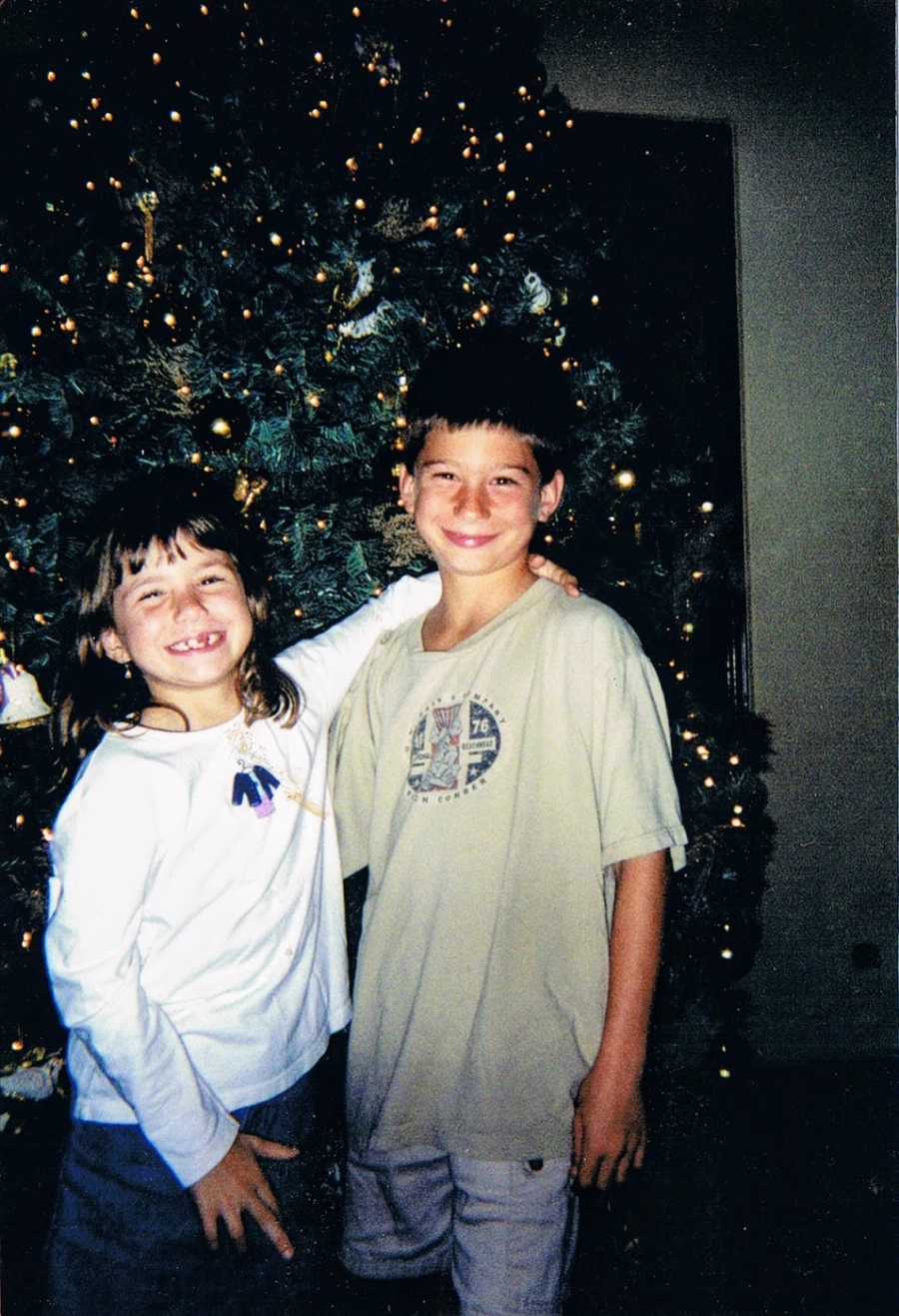 We lay in the hammock and tipped it back and forth with a ball in our hands while our dog went crazy running from side to side trying to capture the ball. We argued about who could pick what to watch on TV. We kicked each other and wrestled to determine the winner. We spent summers at our beach house in Delaware. We'd float around in an inflatable boat in the bay and my dad would pretend to be a sea monster, trying and succeeding at knocking us off the boat. Whenever I got sick, Andrew got sick and vice versa. We'd spend all day in bed watching Ice Age and MTV music videos while my mom made us chicken and stars soup with grilled cheese sandwiches. The Red Hot Chili Peppers music video for 'Can't Stop' will forever be tattooed in my brain.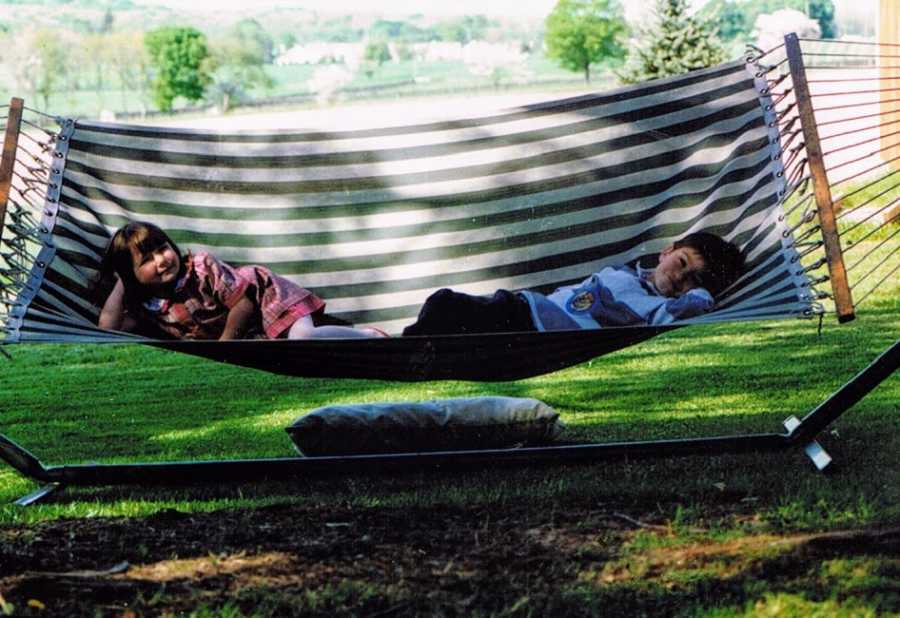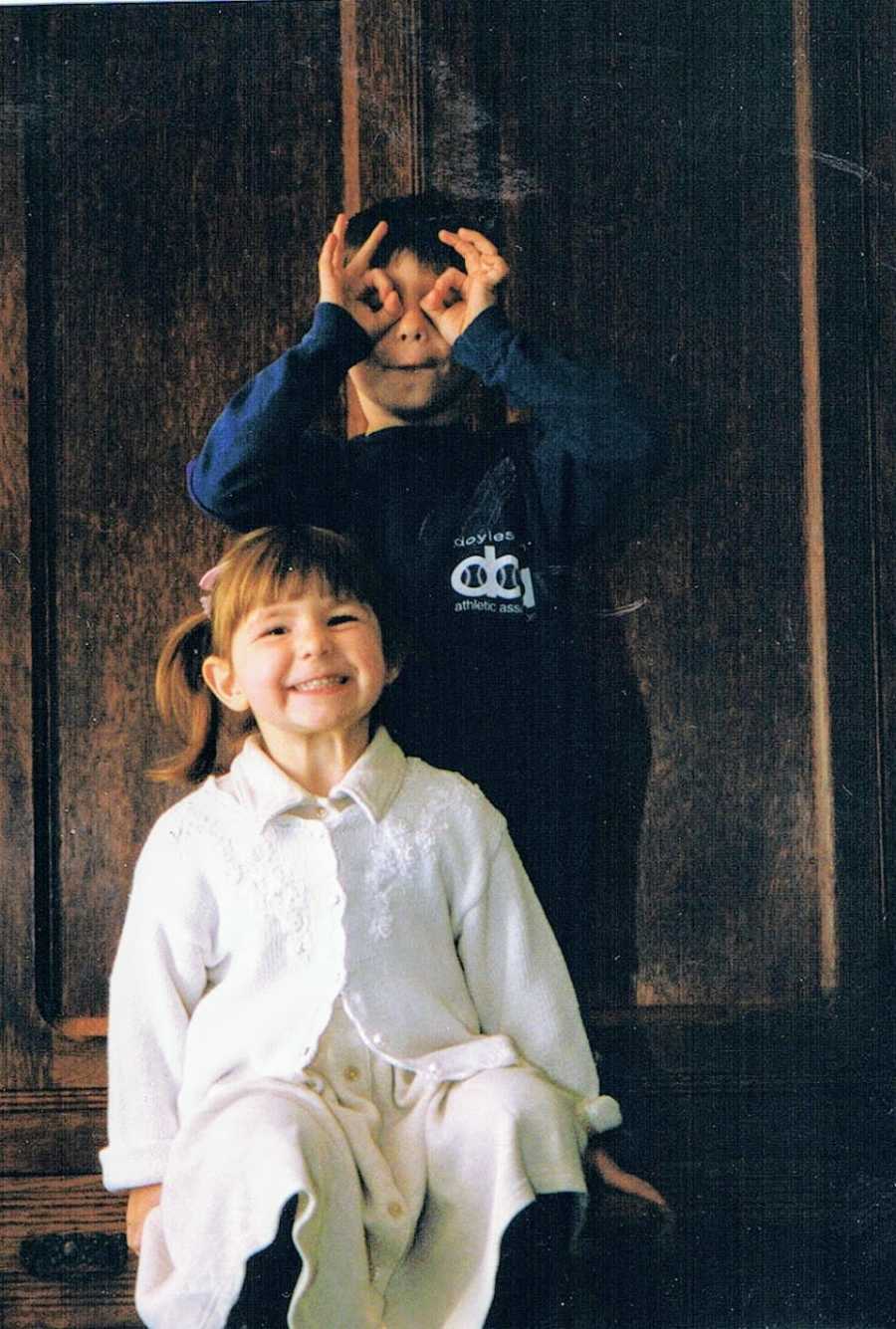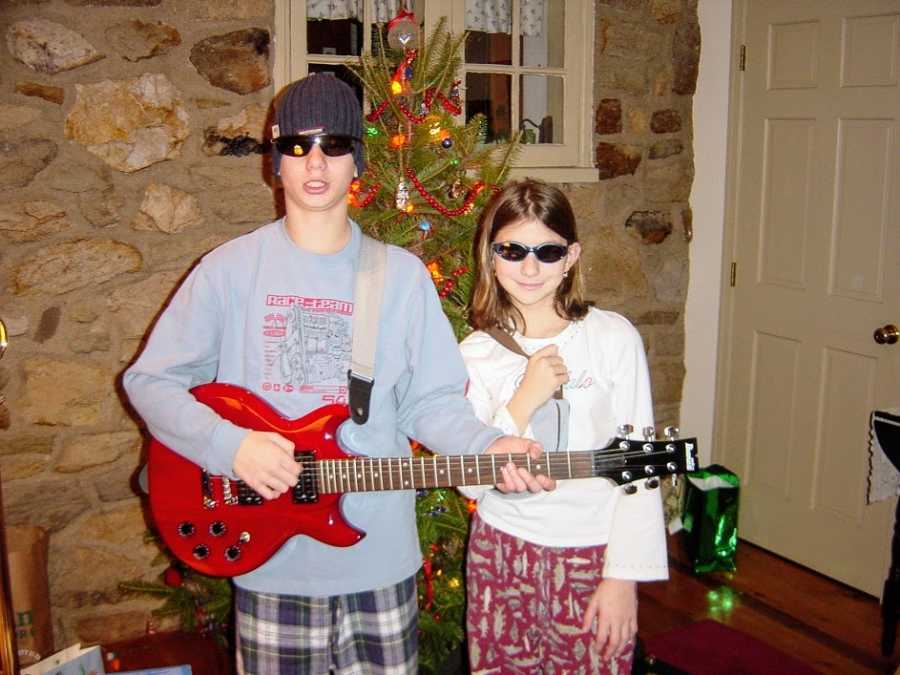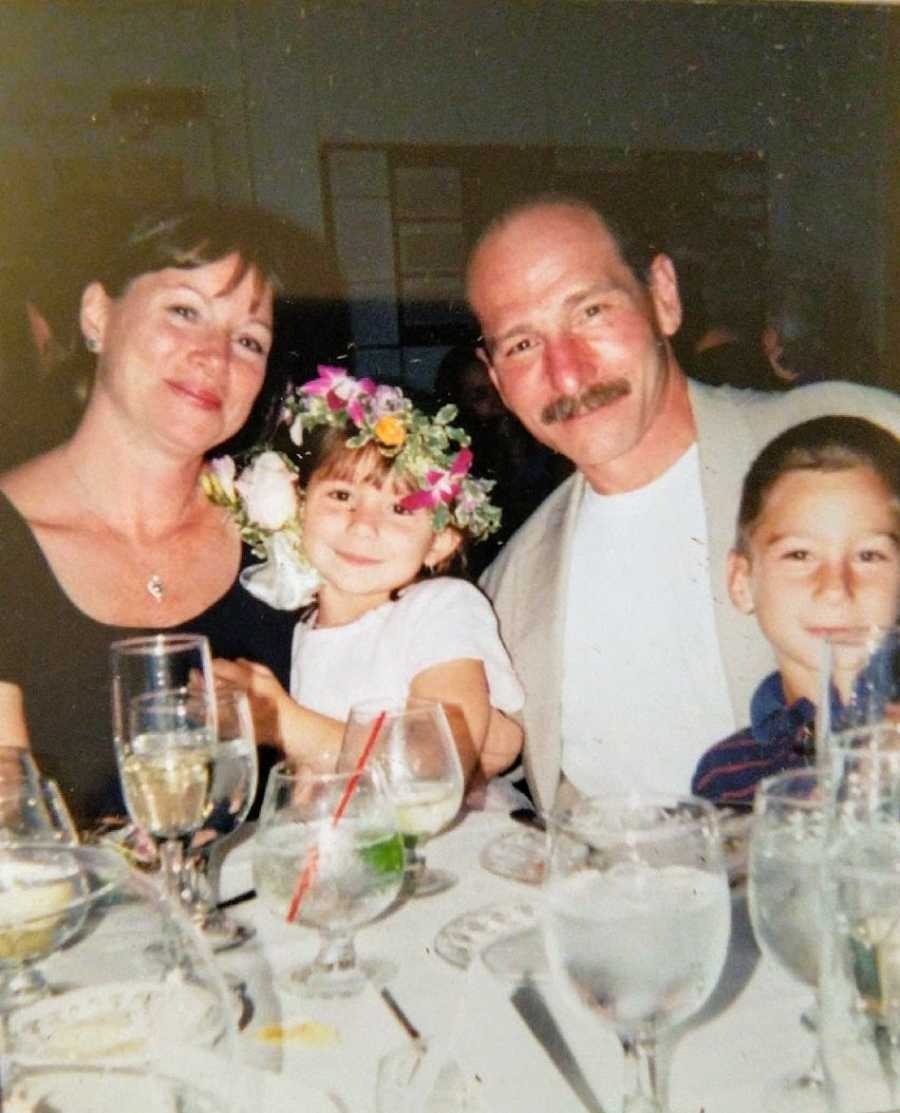 As we got older, our lives changed. We went through periods of time where we felt more like strangers than siblings. We had more arguments than civil conversations. We were normal teenage siblings. Andrew struggled deeply with mental illnesses since he was in middle school. He was put on prescription medications at the very young age of 15 for Tourette's syndrome. They only kept adding to his list of medications as the years passed. Tenex for Tourette's, Prozac for OCD and depression, Klonopin for anxiety. I believe this
gave him the mentality that 'there's a pill for everything'. This mentality can be perilous and lead to fatal dependencies.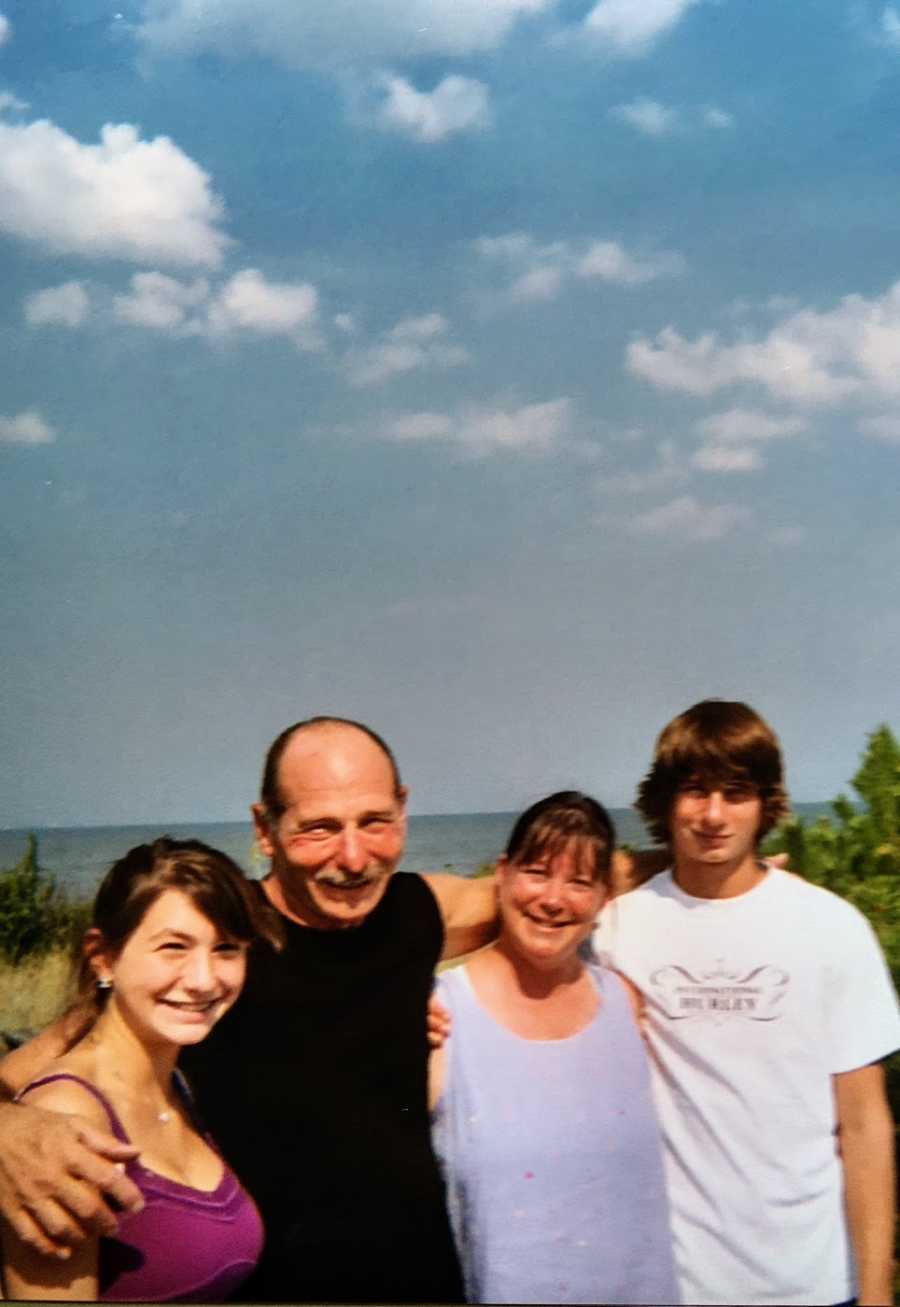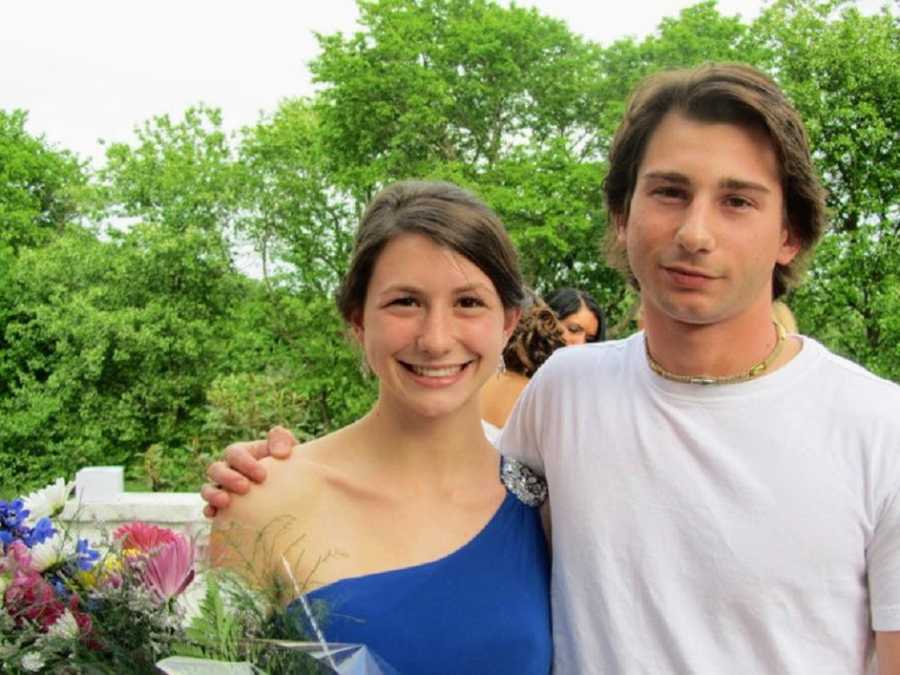 Once I went away to college, we started talking more. He came down to the city to visit me every now and then. I felt like I had a brother again. I felt like I had a friend. After six months of studying abroad in Spain, I came home to a new reality, an opiate-infused reality.
On March 10, 2015, I realized the truth. The truth was, Andrew was not the same person. I didn't know him at all anymore. I saw glimpses of who I used to know in him like those rare chances I got to hear a genuine laugh of his. But really, he wasn't there. Someone else had taken control of his brain, and that someone was heroin.
He didn't make decisions for himself anymore. Heroin made his decisions for him, and the only thing she cared about was finding her next fix. Heroin didn't care if Andrew had to lie to and steal from his family. She didn't care if he had to verbally and physically abuse his only sibling. She didn't care if he had to brainwash Mom and Dad into believing he wasn't a drug addict at all so they would unknowingly continue to feed his habit. She didn't care if I had to move out of the house because I no longer felt safe. She didn't care if Mom and Dad stopped living together. She just wanted to rob the addict of everything they had, and what's left after that?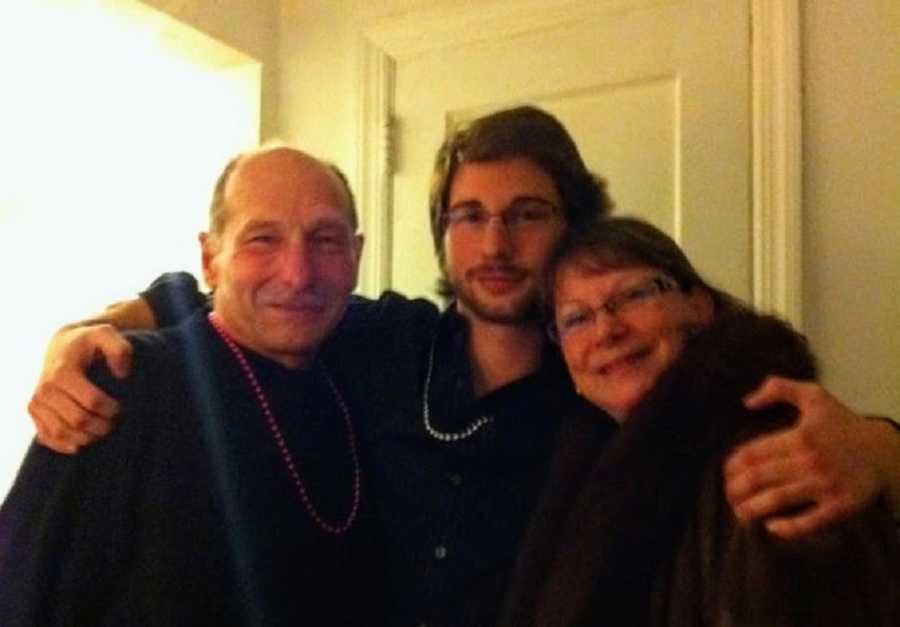 I felt like I'd watched Andrew completely deteriorate himself in the past year. I was already mourning the death of my brother because as far as I was concerned, he wasn't here anymore. All I'd ever wanted was for my brother to be happy. Seeing him the way he was now was torture. As hard as I tried to pull him out of this black hole he had sunken into, I couldn't because I couldn't find him, and I was afraid I never would.
I was afraid to bring him around other people because I had no way of knowing how incoherent he'd be. I had no way of knowing if he'd be able to keep his eyes open and his head up. I was afraid to come home because I couldn't stand to hear him getting high in his room or see him slumped over in his chair.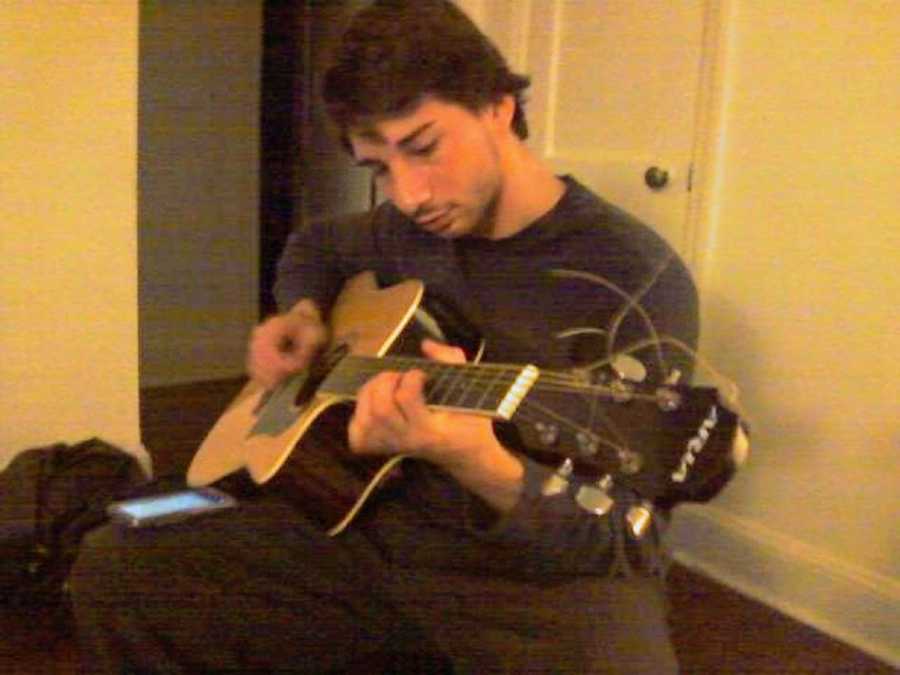 I'd always gotten the short end of the stick in this family because Andrew needed more attention than I did due to all of his mental illnesses. I could have forgiven all the times I was left ride-less or Mom and Dad missed my track meets because of an 'Andrew situation' if he could have just been himself again. No heroin. No drugs. No jail. Just Andrew. I knew life had not been kind to him, but he was making it much harder on himself, and it was destroying us as a family and as human beings. Trying to keep my brother alive was killing me.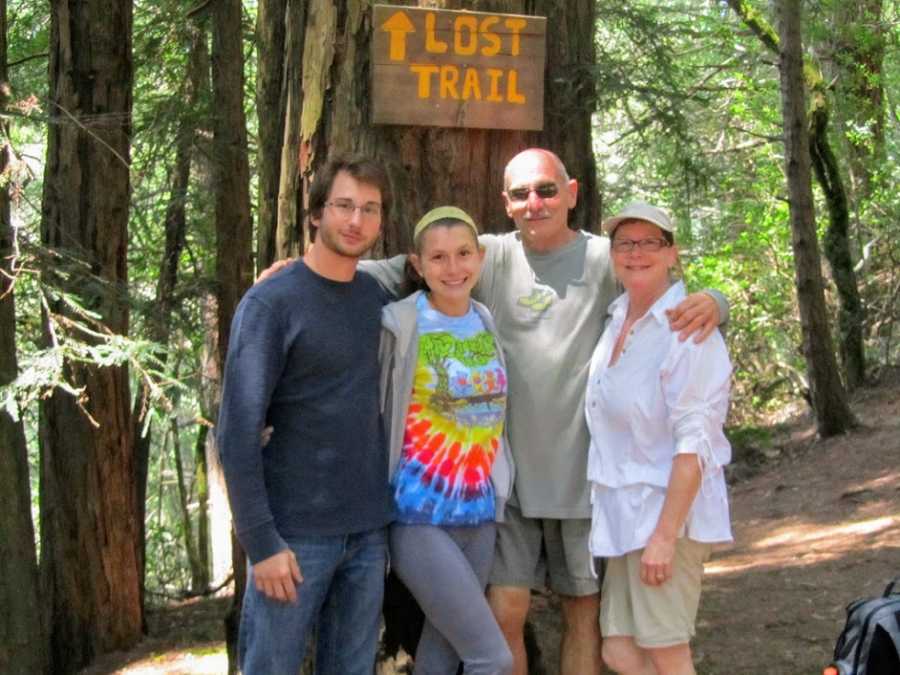 Six months later, I moved to Central America to follow my dreams of teaching ESL and becoming bilingual. I decided I couldn't let my family's situation put a halt on my own life. This is where I was when my mom called me on June 21, 2018, to tell me 'Andrew's in heaven.' I was in shock. They had just come to visit me two weeks before. My brother and I had just started to mend our relationship. I was just starting to forgive myself for being so absent and angry in a time when he needed love and support. Regrets and would've should've could've's were beginning to invade my soul before I even got off the phone.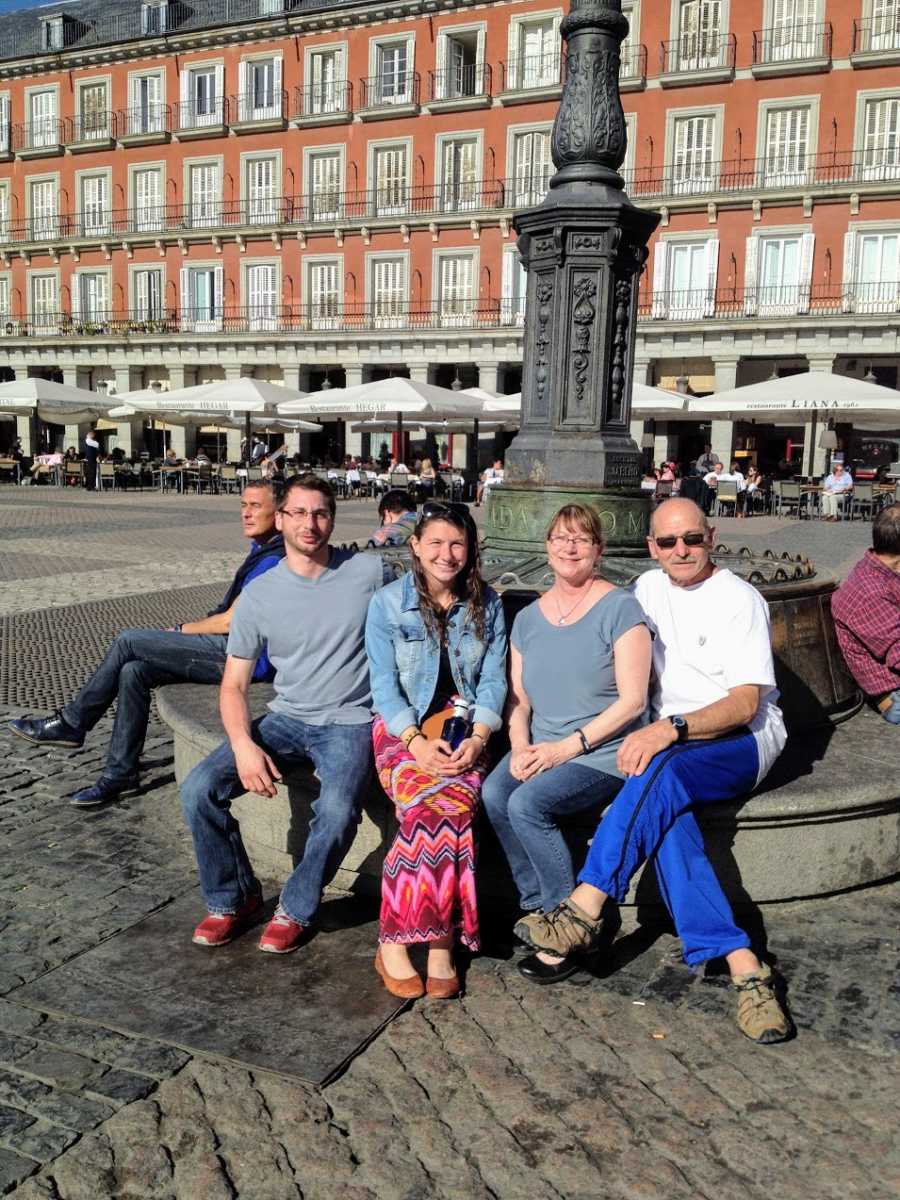 On, July 1, 2018, my brother's ashes were in a bag inside of a box. I couldn't look. My parents separated his ashes into three bags because now there were only three of us instead of four. We each took a bag in our hands and walked out onto our makeshift boardwalk that led to the bay. Without discussing it, we dispersed once our feet hit the sand. We walked to different places where the bay met the shore, opened our bags of Andrew, and turned them upside down to free him, to let him be one with the ocean.
My mom, my dad, and I made eye contact and silently walked back to the house. We popped a bottle of champagne, poured three glasses instead of four, and we toasted to Andrew and his newfound freedom. In the background, 'Send Me On My Way' by
Rusted Root was chanting 'send me on my way.' We sent Andrew on his way.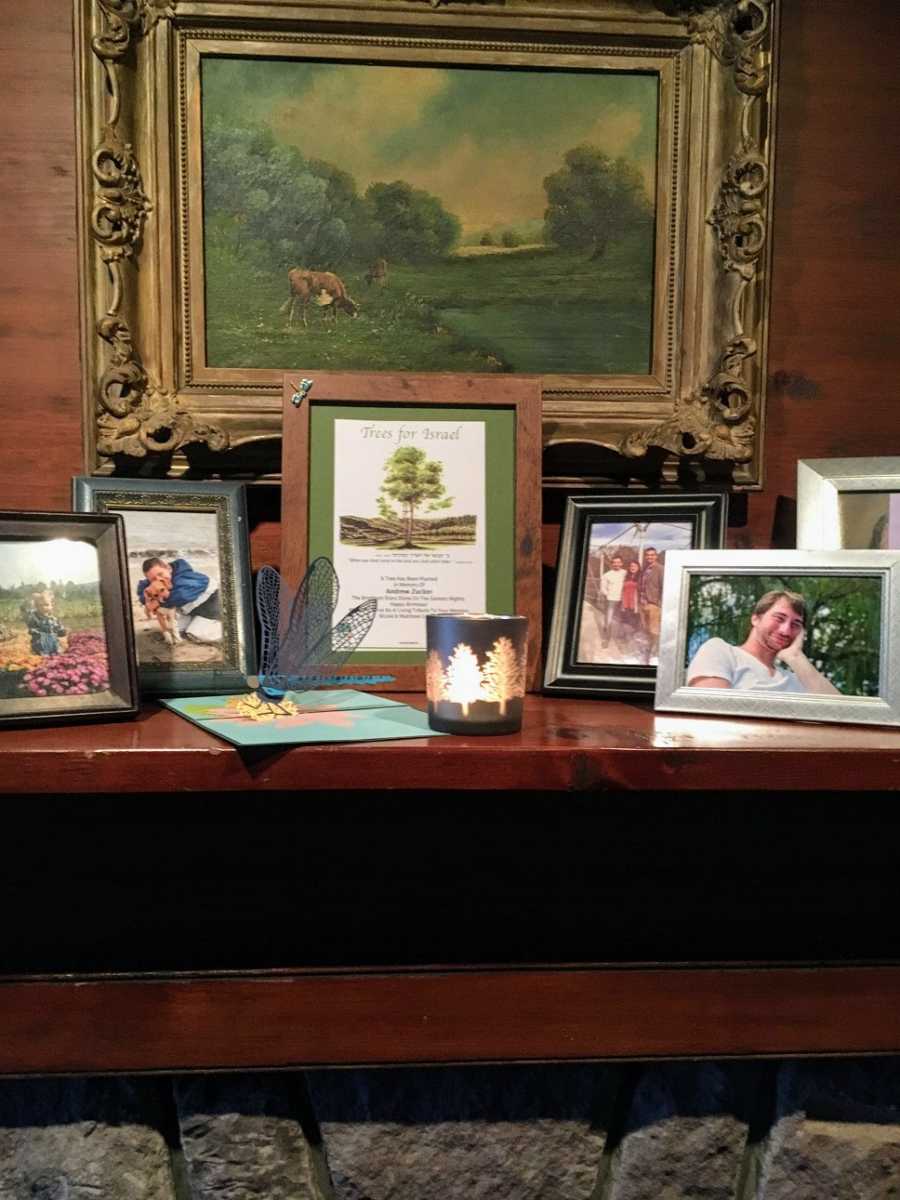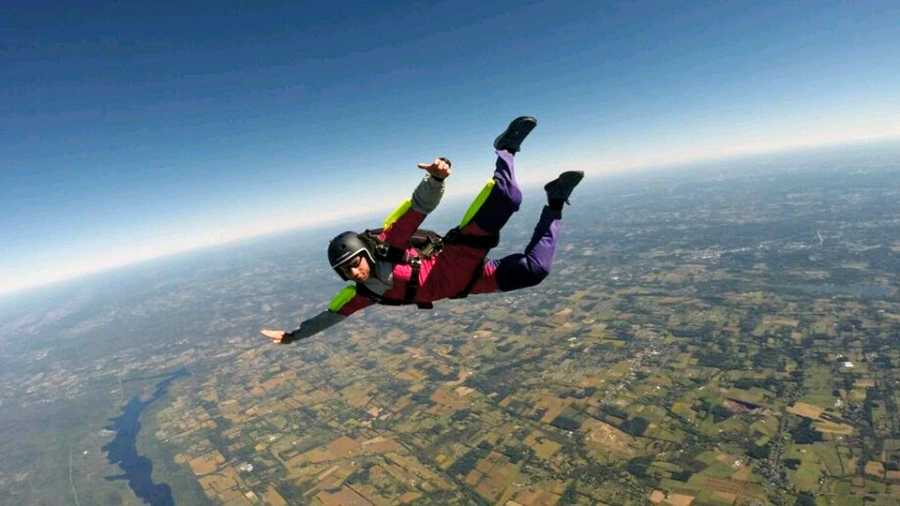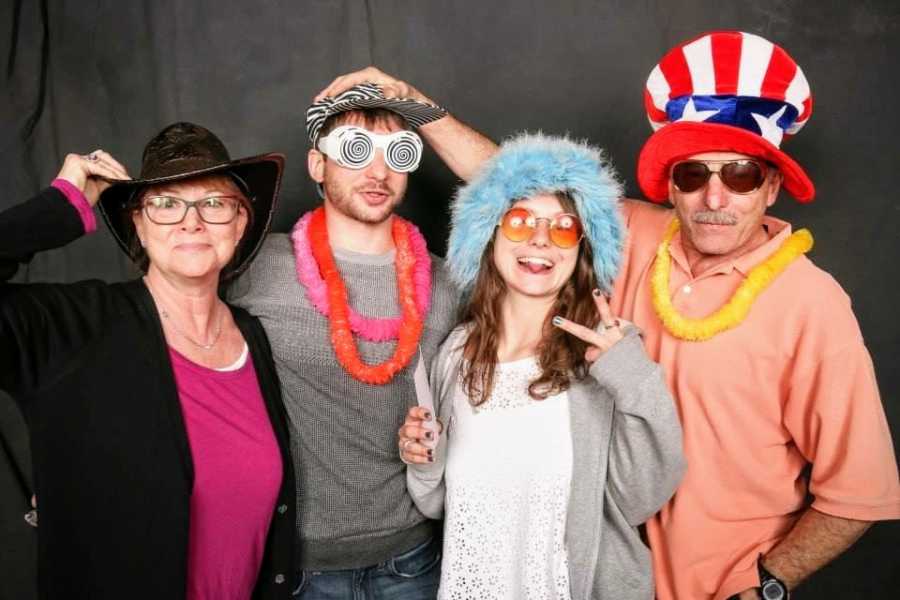 The most important thing I have learned from my grief journey is the importance of feeling your feelings. We are hardwired to shove unwanted emotions into boxes and place them on a shelf, never to be opened again. I did this for the first year or so of my
grieving and, let me tell you, it is extremely toxic. I believe feeling your feelings and revisiting your traumas is essential in the healing process. Overdose and suicide deaths leave a lot behind like guilt, fury, depression, shame, regret, unresolved arguments, a sense of failure, and every other unbearable emotion you can possibly imagine. Allowing these feelings to ruminate inside you with no exit will make you emotionally explode.
I encourage everyone to tell their stories, no matter how traumatic they may be. You will be surprised by how liberated you feel afterward and how many people there are who find solace in your story. The story of your struggles might be someone else's
salvation. The more we talk, the more we support each other, and the closer we get to erasing the stigma attached to addiction and mental illnesses. Although someone chooses to use a substance, they do not choose to be an addict.
Nobody chooses addiction and what prevents people from getting the help they need is the judgment and shame society casts on them. There's no room for judgment and shame when hundreds of people are dying from overdoses daily. It's time we replace judgment with compassion, leave the stigma in the past, support our loved ones in their recoveries, and work towards a brighter future for all of us."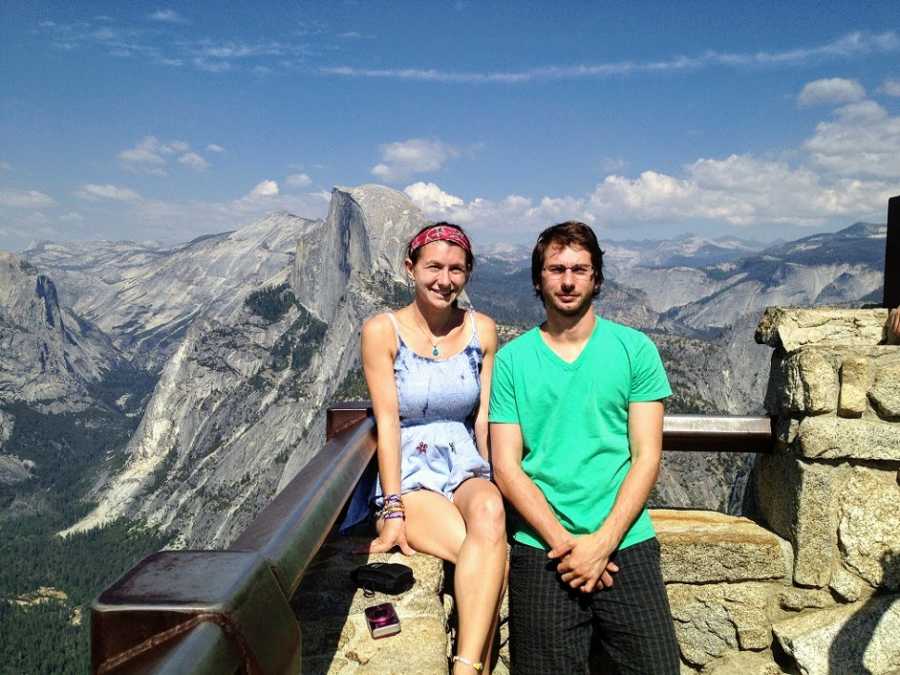 This story was submitted to Love What Matters by Hannah Zucker of Bucks County, PA. You can follow her journey on Instagram, Facebook, and her blog. Have you overcome the odds and would like to share your story? We'd love to hear your journey. Submit your story here, and subscribe to our best stories in our free newsletter here.
Read more stories like this:
'After rehab, I manipulated my mom into dropping me off at a bar. 'I'm not an alcoholic.' I got drunk and high that night.': Woman overcomes heroin and alcohol addiction, 'God put me on this earth to make an impact'
'John has become a mere statistic in a war we are losing. His military grave plaque should say 'War on Opioids.': Mom loses son to opioid addiction, 'the epidemic that is stealing our children.'
'Why don't you get us some lottery tickets?' I couldn't imagine what he could be thinking. Tears streamed down my face.': Woman details parents' drug addiction and desire to break the cycle
Do you know someone who could benefit from this story? Please SHARE on Facebook to let them know a community of support is available.