Endometriosis Diagnosis
"I'm a momma to a brown-haired, brown-eyed miracle little girl. I'm an adoptive mom, bereaved mother, wife, full-time employee, full-time leader in my work place, 24/7 infertility advocate, IVF warrior, mental health supporter, and a woman who hasn't given up.
Life has certainly handed me a deck of cards I couldn't win for losing. It's stormed more often than the sun has shined. I just refuse to ignore the days I win the lottery and the sun's been so bright it's required sunglasses.
I'll take you back to 2015 to start. At the ripe age of 23, I was faced with the full reality of what fertility meant and possibilities of finality in having no children. I was never prepared so early in my marriage to find out I had endometriosis, nor could I have expected to have a 4-inch endometrioma wrapping and webbing around my left ovary to the point of no blood flow.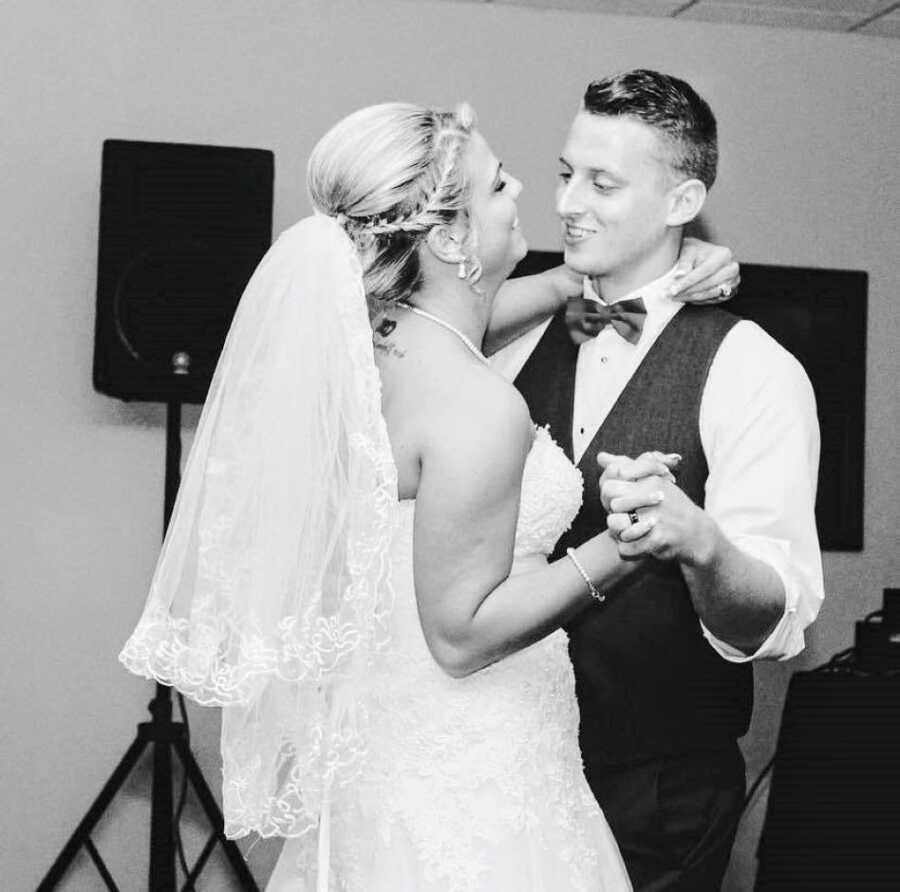 Now thinking of kids with only one ovary, ever growing endo tissue with each passing cycle, and the real ticking time bomb inside my womb…it seemed crucial to be aware of my body. I became really aware really quickly. Ovulatory issues preventing conception completely was the next hit. Progesterone testing showed deficiencies month after month. On to medicated cycles and supplementation of hormones.
Medical Ups And Downs
Now it's 2016. Those cycles continued until we hit a huge halt. I had noticed my bra became uncomfortable at the underwire. Knowing my body came with also doing self checks (breast exams), there it was. Well, there THEY were! Fibroids and hyperplasia masses had rapidly grew, feeding off the hormone replacements and naturally higher estrogen from medicated cycles. Another medical pickle. The only and best option was to opt into a partial mastectomy due to family cancer history, my own autoimmune disorder I had been diagnosed with at 2, and the swiftness of the onset of these precancerous cells.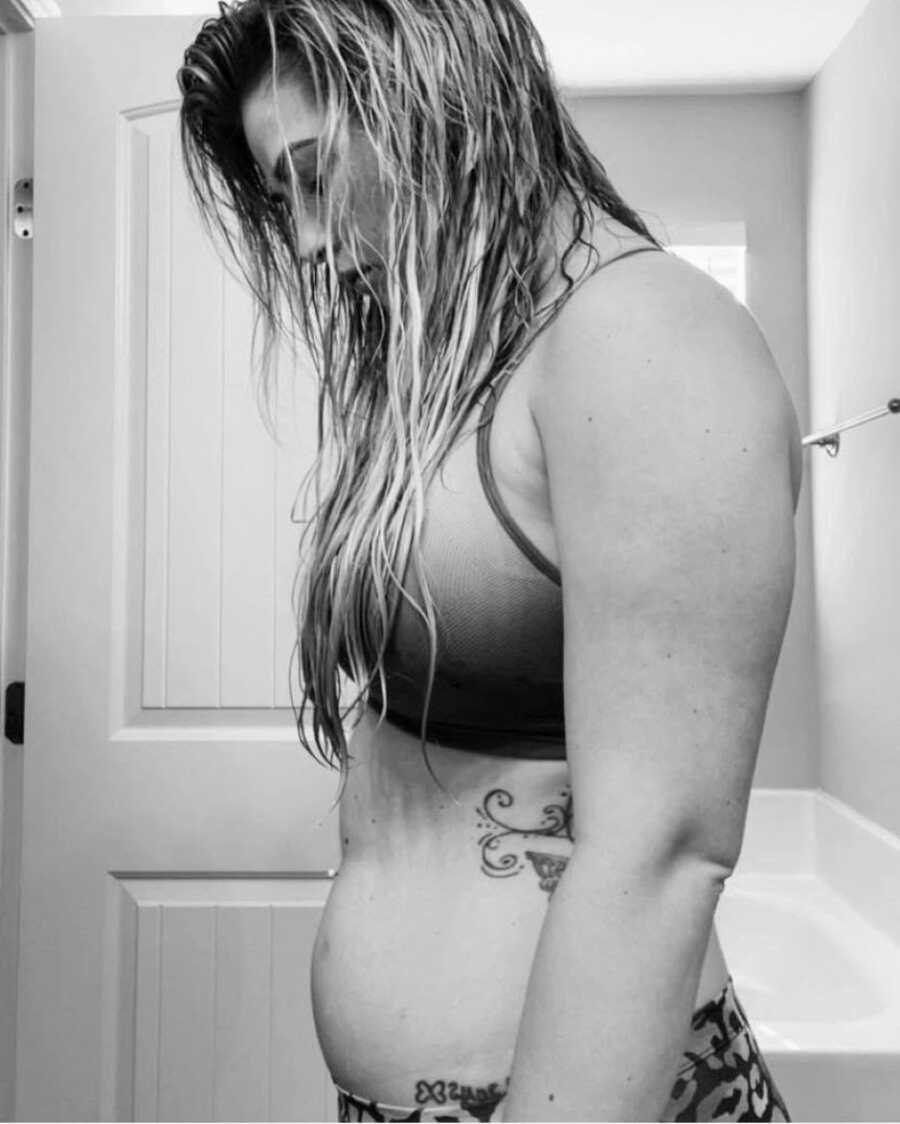 2017, the year of medicated cycles and chemical pregnancies. I guess I could mention we also packed up our lives in OH, stuck all we owned on a 26-foot box truck and hauled our 6 dogs between 2 of our vehicles all the way to Charlotte, NC. New employment opportunities and new financial opportunities to pursue fertility treatment. We had our referral sent to a local clinic and did every diagnostic test you could think of. Well, I said we. I meant I did. This is important to remember later. Ultimately, my tubes were clear. And this was as good as it gets for results.
My endo needed to be excised again. My egg quality was suggested to be very poor with my autoimmune disorder. I wasn't ovulating and it was a danger to keep doing too many medicated cycles that were so unsuccessful. My testosterone levels were quite high. My right and only ovary was not keeping up. My estrogen was taking drastic highs and lows on the ovulatory meds. My progesterone was naturally low. We tried 2 IUIs and were unsuccessful. We faced 3 options: accept no children, IVF, or adoption. I felt so medically defeated and failed by my body. I had 0 trust in it to complete IVF successfully and with statistics of a sustained pregnancy. I wasn't willing to give up the portion of me that needed and wanted to be a mom.
Adoption
We saved and got in a great place financially to take our next steps of adoption in April of 2018. We jumped through every hoop of the home study, so much I thought I may be asked for my right kidney and a hair strand for DNA. But we did it! Home study approved and waiting to be chosen by an expectant mom. We met our daughter's birth mom November 2018. She was born February 2019. She made me a mom. A first-time mom navigating first times with a child I felt such feelings of guilt I never expected that I somehow took all these moments from her birth mom. We navigated it and worked through a very open adoption. We couldn't have been luckier to be entrusted with such a precious little life. The honor in being her mom is beyond words.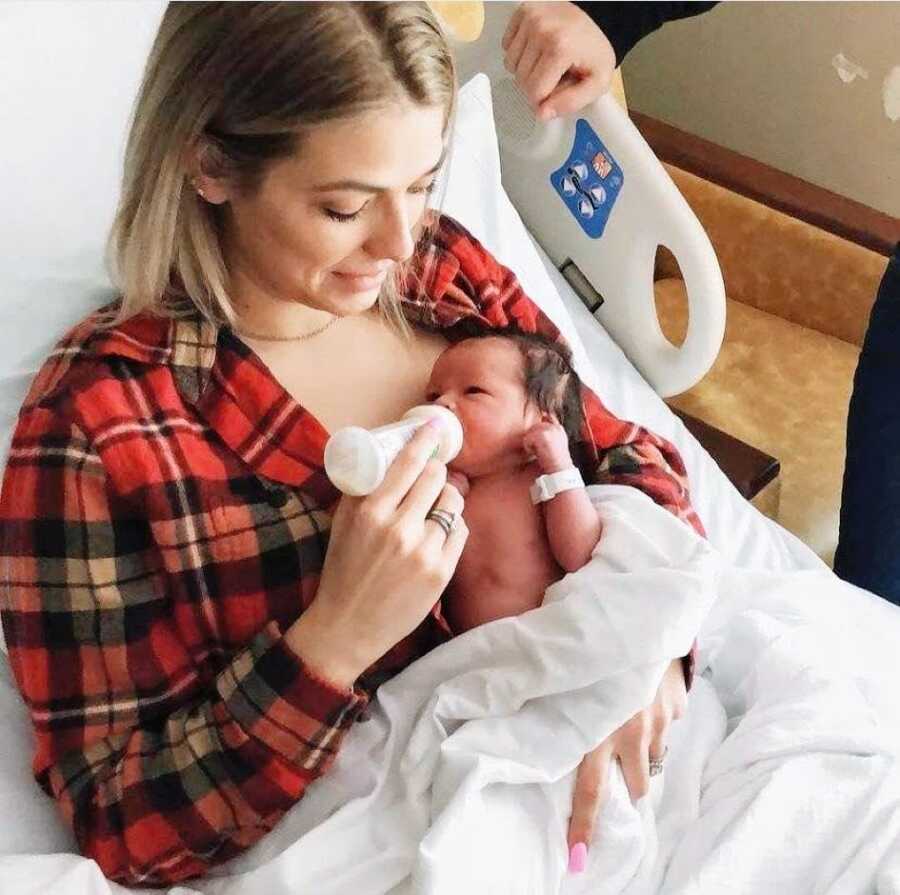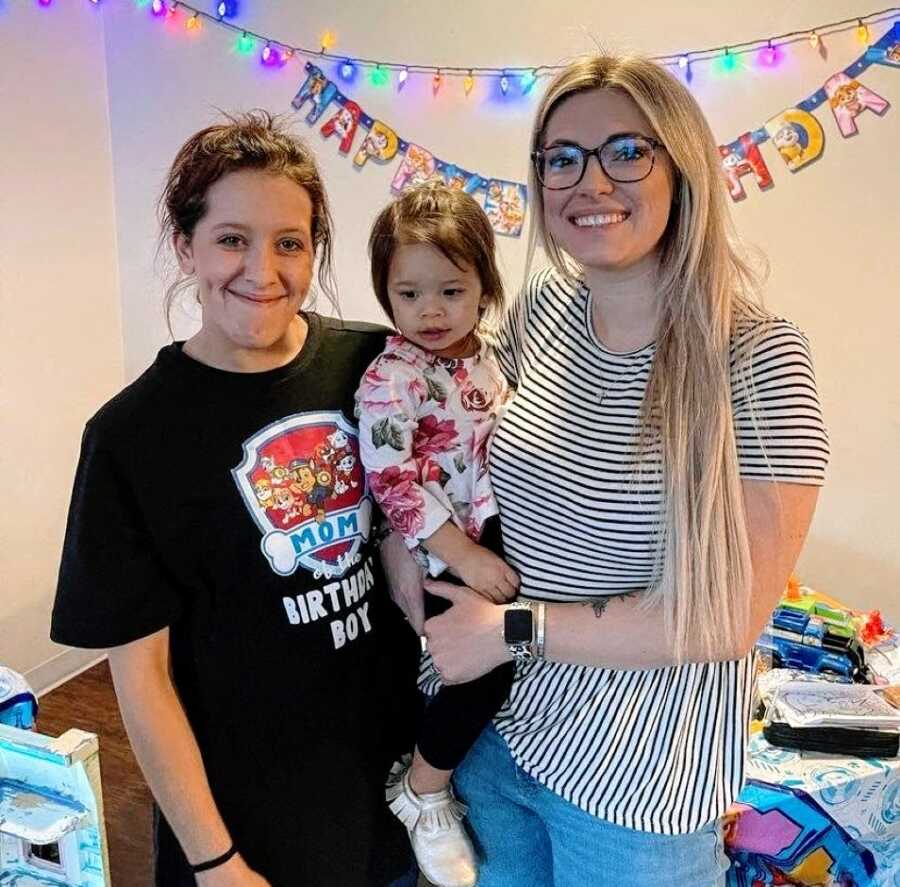 I hadn't failed to realize the continued endometriosis taking over my insides while walking the new mom path. I knew I wasn't done completing our family and at some point needed to begin addressing the timely situation. To the RE we returned in April 2021. Starting over with a new doctor, new diagnostics, new plans and new diagnoses. Labs showed all indicators of PCOS. (This is where the high testosterone and ovulatory issues finally made sense.) I also have a clotting issue called MTHFR. They did a series of swimmer tests for my husband which revealed a 0% morphology factor. Another diagnosis leaving us with the same 3 options. Give up, adopt or IVF.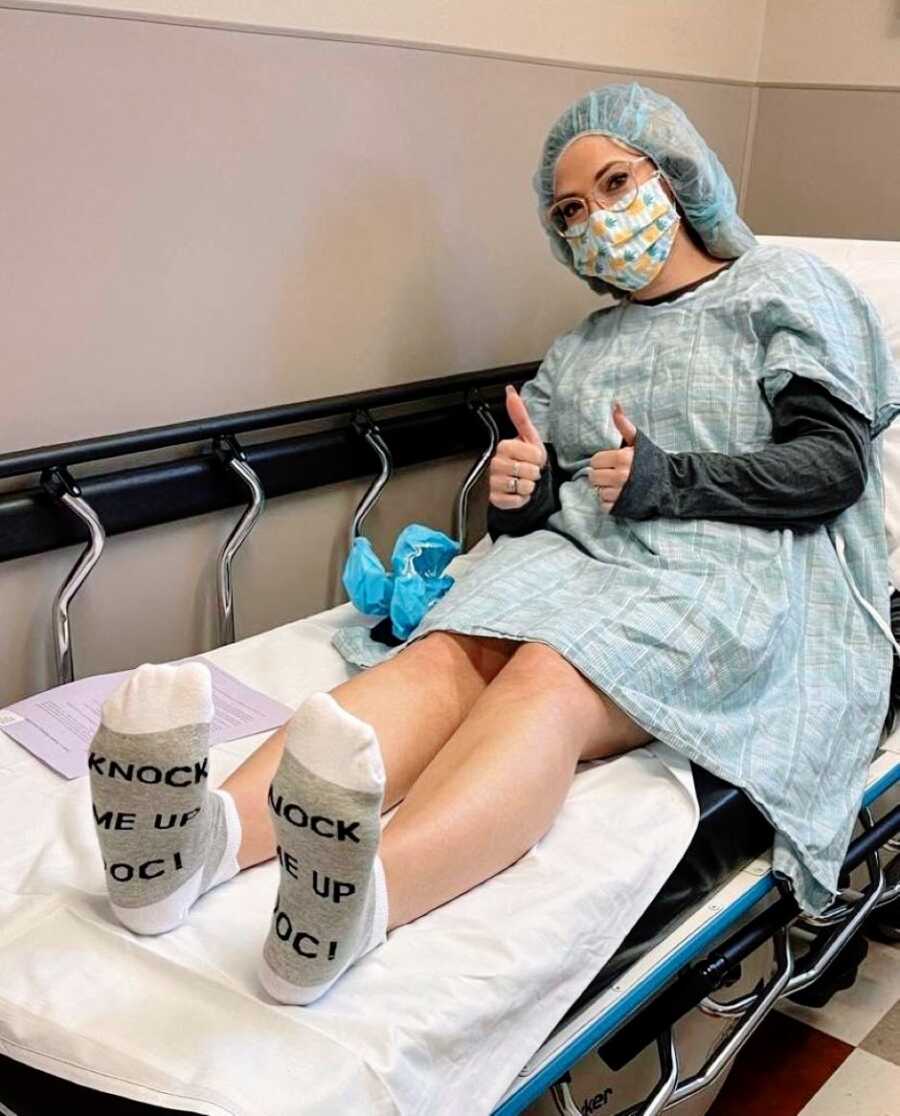 Beginning IVF
We were finally in the place to accept IVF as our route. The hope I finally felt was indescribable. Well, until it wasn't. First round 16 eggs retrieved, 13 mature, 3 frozen embryos. First transfer resulted in pregnancy, but unfortunately she never grew past 6 weeks and 4 days. We never saw her heart beat. We barely saw the yolk sac. We opted for D&C to see if we could genetically explain what happened. She was missing a chromosome and a duplication of another.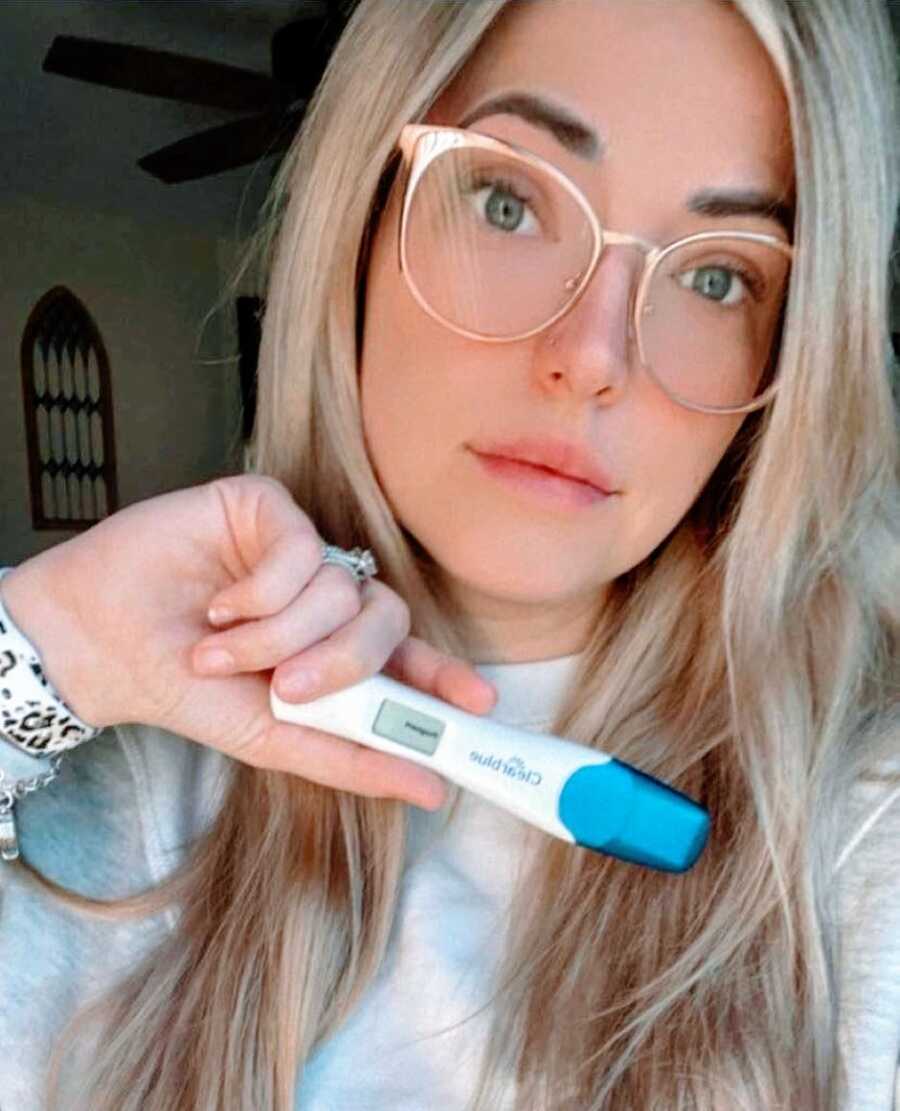 Second round ended in chemical pregnancy. The lines disappeared 2 days after they began! 3rd transfer was successful and we swore would be our take home baby. We made it so far. His beautiful heart beat week after week. His growth from that tiny little circle to a cute gummy bear. Until 4/14 when his heart stopped. I should have been released that day from the RE to my regular ob-gyn and instead scheduling a D&C for my 10-week baby boy. I never made it to the scheduled 4/21 D&C. My medical team at the clinic kept saying everything was normal, bedrest until doctor is back from vacation, ignored my calls/messages about the pain/clotting and completely acted like I didn't know my body.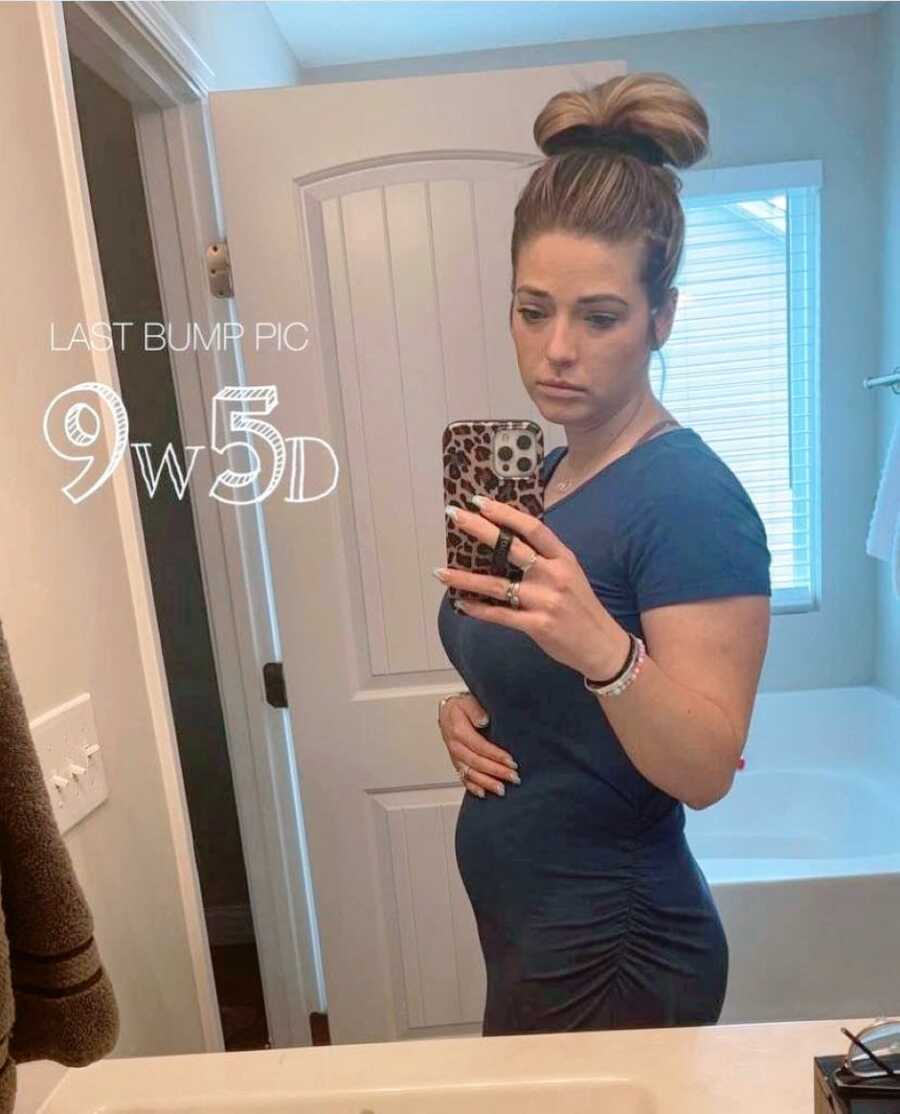 Child Loss
4/19 I went into labor. A labor I didn't expect at 10 weeks. I was never ever prepared for contractions, delivering a 2-inch tiny human, 5-inch pregnancy sack and all through a cervix that refused to dilate. I hemorrhaged and needed a blood transfusion. I was so weak and so mentally in shock I couldn't pass all of the remaining 'products of conception,' So, at 2:18 a.m. on 4/20, I had not only become literally postpartum, I was rushed to D&C to prevent infection and assist in clearing my uterus.
Before being released, I was asked so many questions no person could possibly mentally process. Do you want us to release his remains to you to bury, medically dispose (Throw him away? No thanks.), or schedule cremation with a funeral home of your choice? Here is your paperwork; you'll need to complete the application for a the fetal death report and stillborn certification. I was mourning the loss of my child while being faced with every full reality to the full extent of what a miscarriage is. It's incredibly hard to understand how we got here to the tiniest urn you've laid eyes on and a few ultrasound pictures. We should have been walking into our second trimester.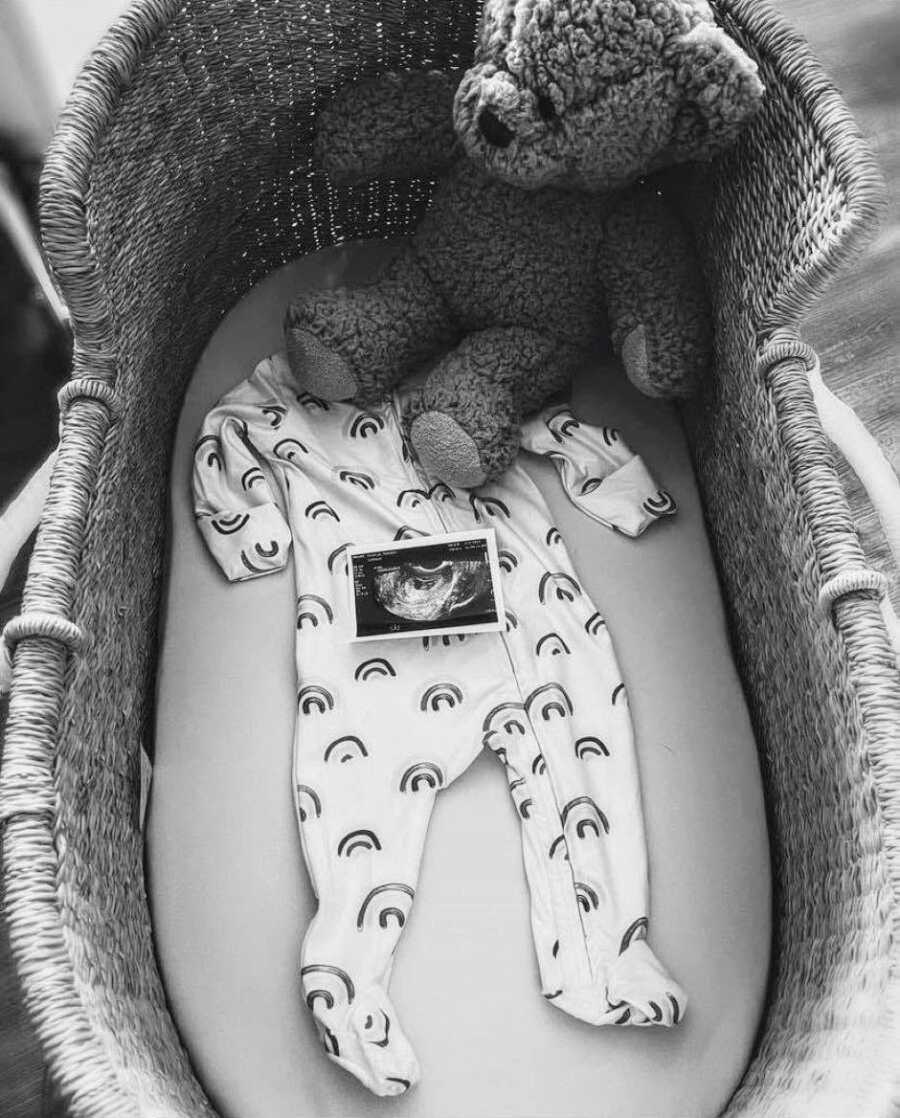 This has now become our grief and healing journey. I will advocate even harder for my community of infertility warriors. I will fight even harder for my medical safety and advocacy for my own body. I will live out loud so no one ever feels alone walking the paths that look similar to mine. After all I know I'm not alone. I won't let anyone else think they are."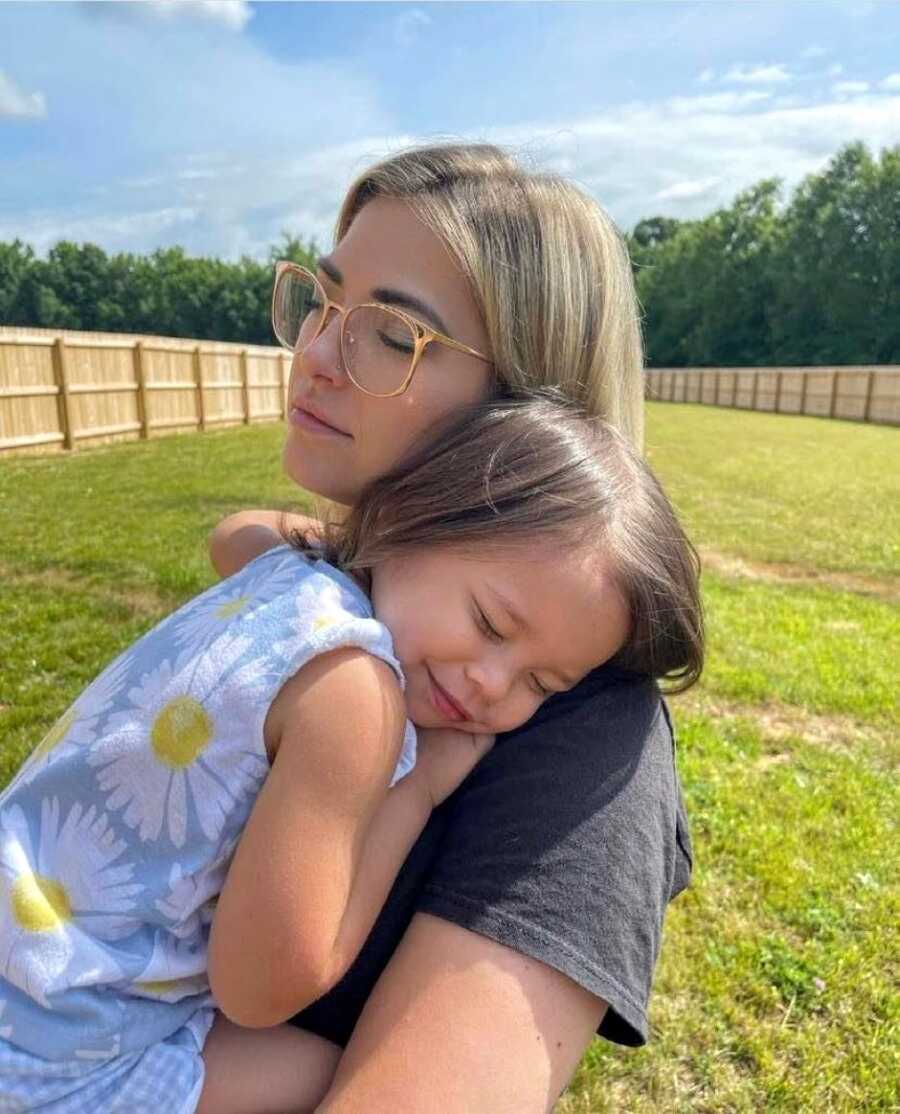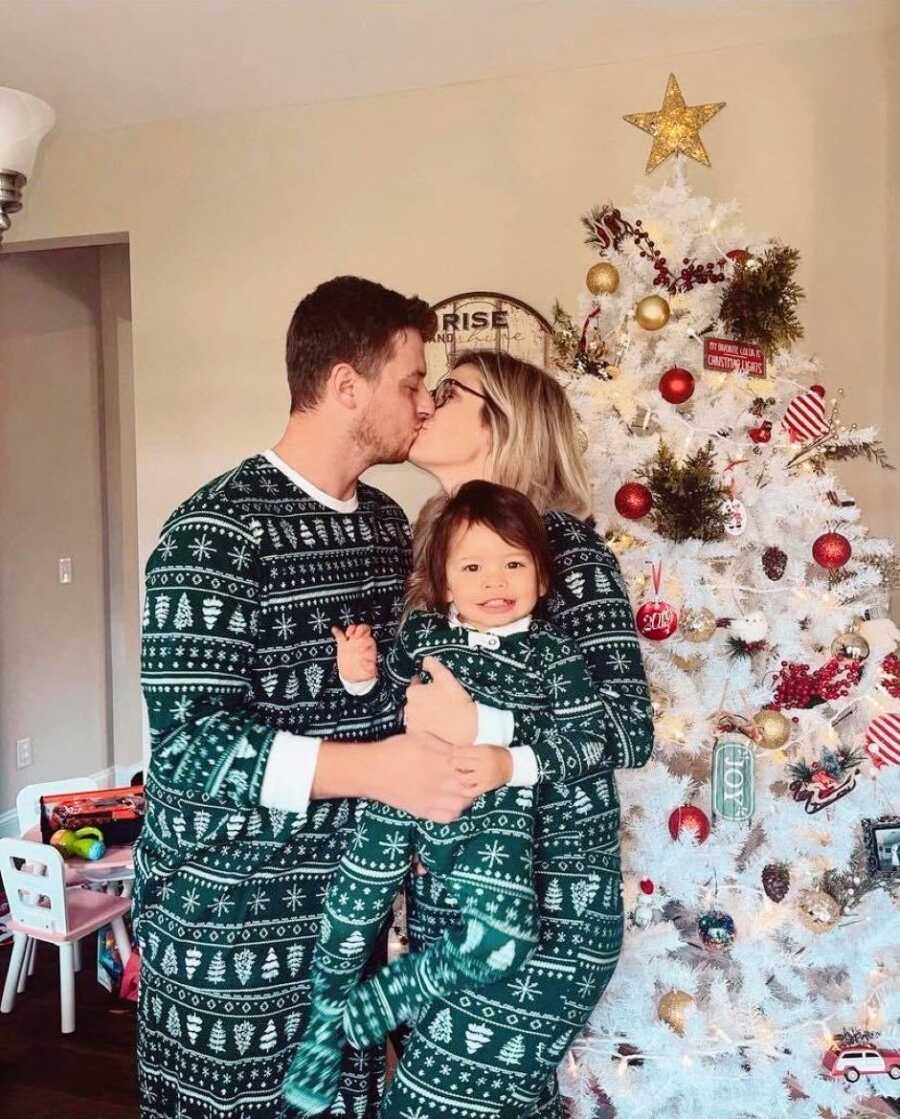 This story was submitted to Love What Matters by Natalee of Charlotte, NC. You can follow her journey on Instagram. Be sure to subscribe to our free email newsletter for our best stories.
Read more stories like this here:
'My youngest was praying for a baby. 'People our age don't have more kids.': Infertility warrior shares 'unexpected gift' of later-life pregnancy at 46 after 2 rainbow babies, adopted daughter
'We've spent over $100k and still don't have a living baby.': Cystic fibrosis warrior shares candid reality of infertility battle, IVF
Do you know someone who could benefit from this story? SHARE this story on Facebook to let others know a community of support is available.