"When I was a child, I was the babysitter everyone wanted. I loved kids and couldn't wait to have them myself someday. I used to tell my Mom I was going to have 6 children like my Grandma did. I loved being a part of my Mom's big family with all of our cousins and aunts and uncles, and I thought that's how it would be for me too.
I got married in 1996. My husband and I were finishing college at the time, so we did not want kids right away.  My cycles were never right but we didn't think much about it. And when I say 'my cycles were not right,' I mean I would maybe have one period per year. I went on the pill for the first few months we were married and just hated it, so I went off and we just figured we would trust God with whatever outcome came.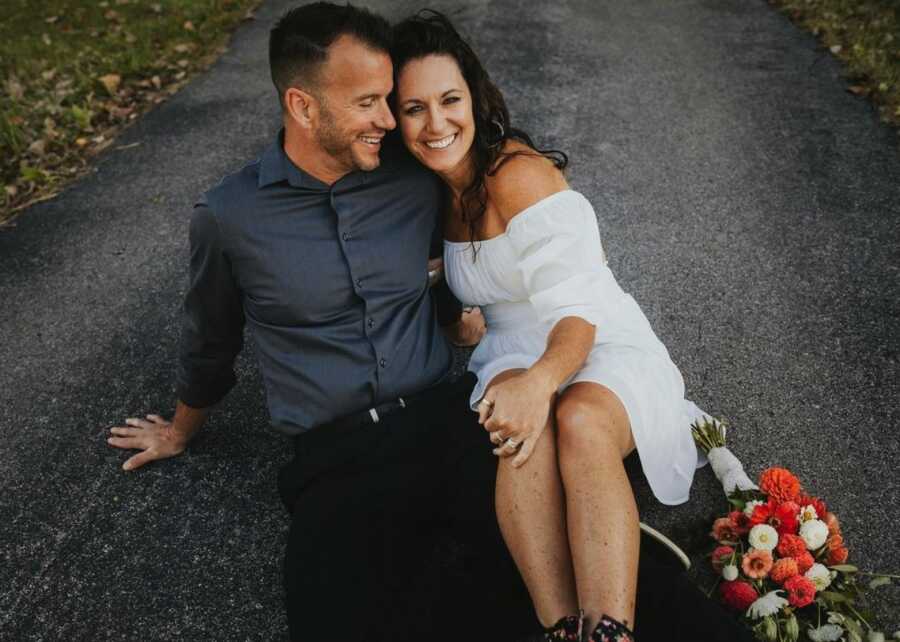 Our journey to beginning a family
Three years into our marriage, we decided we wanted to start trying for children. We thought, 'I guess I need periods to get pregnant, right?' We sought some counsel from my mother-in-law who at the time was selling for a big all-natural supplement company. She thought for sure by taking the recommended doses of what helped other women, I could be the same. That was not meant to be. After popping tons of pills for about 2.5 years,  I was done with that.
Those 2.5 years were torturous. I had family members getting pregnant who didn't want to, one who had an 'oops got pregnant on our honeymoon.' It seemed everyone and their animals were having babies but for us. I remember countless times crying, begging, and pleading with God to change the situation. During one very memorable time of prayer, I had a vision of Jesus standing before God with all the anguish I was feeling and asking Him to give us a baby. God's only response was 'it's not time.' This vision gave me comfort knowing that Jesus goes to the Father on our behalf as the book of Hebrews talks about and that in the future there will be an answer to our prayers.
Seeking help for our fertility struggles
After this, we decided to seek the help of a fertility doctor. The doctor ran all sorts of tests for me and my husband. It was determined that I had PCOS (Polycystic Ovarian Syndrome). This means you often do not ovulate; a follicle (egg) forms but then it is not released from the ovary and gets stuck and forms a cyst on the ovary. After doing my own research, I came to the conclusion that PCOS is simply a hormone imbalance that causes all sorts of issues besides infertility. The doctor did not try to heal the PCOS, he simply put me on meds to make me ovulate. Everything was tracked and monitored, sex was timed, and it was all very methodical.
We had the money to try Clomid for two months, and we did not conceive either month. My in-laws offered for us to try one more time and that time I got pregnant. We were so excited! We already had plans to move overseas to Thailand, and even though a baby was on the way, we decided to keep our plans as they were. We had friends living in Thailand that also had a baby there and we knew all would be fine. My pregnancy with our son Abraham was flawless. I had a Chinese doctor who studied in the states but was living in Thailand, and he was amazing! He spoke good English and had worked with many 'foreigners' and understood our ways. Abraham was born in a Thai hospital and while it was hard to be away from family we were in heaven with our little miracle.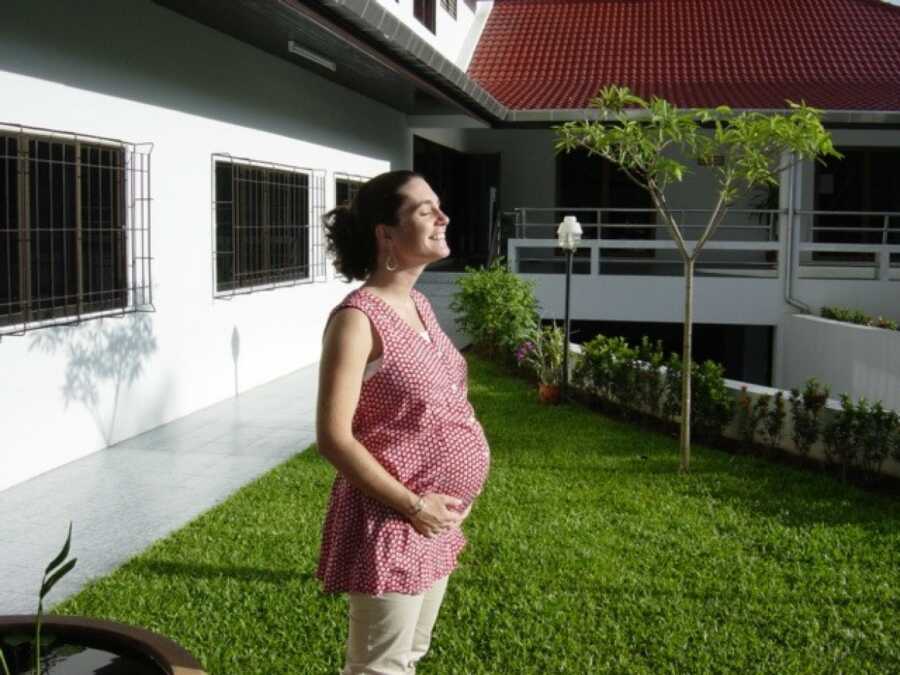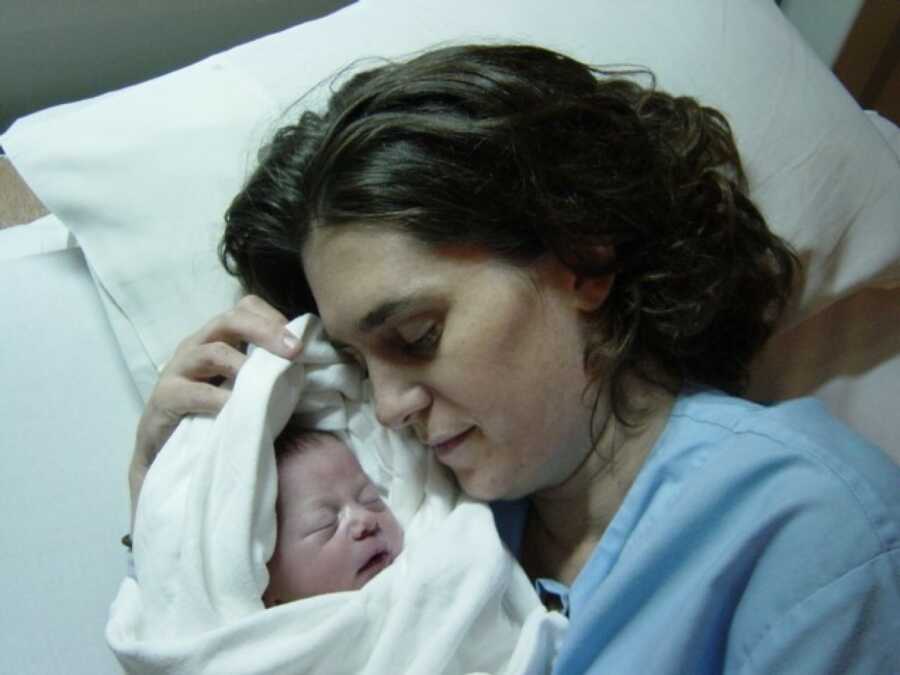 Hopefulness to get pregnant again
While I was pregnant I kept hearing people say, 'You will just get pregnant with no problems now.' I also heard, 'Just watch, you will be having babies left and right!' This all sounded good and I was hopeful they were right. I nursed Abraham until he was 6 months old and then stopped in hopes to get my cycle back and get pregnant again right away. Looking back now, I wished I had never done that. My son was not ready to stop nursing and neither was I, but I thought this was going to be the way to keep growing our family. I would not get pregnant again for another 10 years. Let me fill you in on what happened in those years.
After Abraham was two years old, we tried with fertility meds again this time we tried for about 10 cycles with no pregnancies. We then went back to the states for a visit and our old fertility doctor recommended hormone shots to the abdomen. These were given daily at certain times of the month at home. It was grueling to do these shots, but we were also hopeful. We did several cycles with this method and again no pregnancies. We decided we needed a break and didn't want to pursue fertility treatments any further.
In the years that followed, I found a functional medicine doctor that seemed to help answer some of my cycle issues. Had all sorts of crazy tests done that showed my cortisol and stress hormones were out of whack. I worked with him for about 3 years, always trying something new that seemed to help for a few months, only to then plateau and go back to no cycles, no pregnancies. It was maddening and I seemed to be the one who didn't respond like other women. What helped others was not helping me.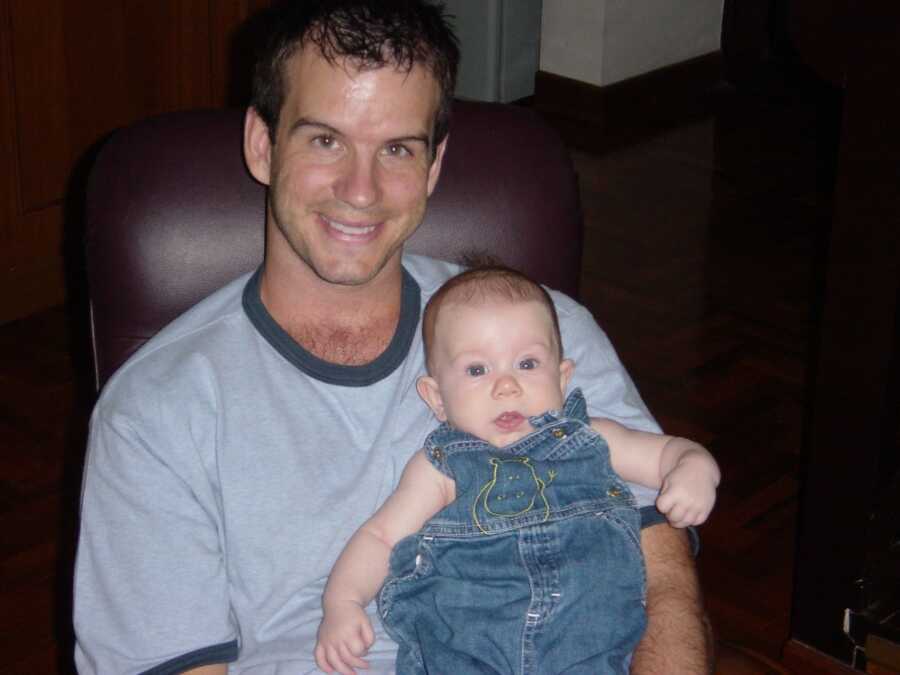 The toll of our infertility
I began to slip into depression and I remember at times thinking I hated my body because it did not work right. I even questioned if my husband married the right person, because if he hadn't married me he could have children. We were living in China at this time, and I started skipping language class and hiding in parks. I developed daily chronic headaches that left me in fetal position. I still had a child to care for, but I was not doing well. More tests were done only to find out my headaches were from the accumulative effect of cross-cultural stress. We made the difficult decision to move back to the US. This was both humbling for me and unwanted. I did not want to return because in my mind 'I couldn't handle things.' My loving husband saw it was more than that and knew it was the best decision.
Before leaving we had also decided to expand our family through adoption. For me, at first, this was purely a desire for more kids and a sibling for my son. My husband, however, felt like it was more of a call from God to take this step. And he was right. We started the process before leaving China and finished it upon arrival in the US. We moved back to the US in August 2008 and adopted our beautiful daughter, Eden, in April of 2010. Our son was 6 and she was 10 months old at adoption.
After this, I really was content to be a family of 2 and I gave myself over to never having more biological children. The desire was still there but I was tired of trying and hoping and decided to enjoy what we had.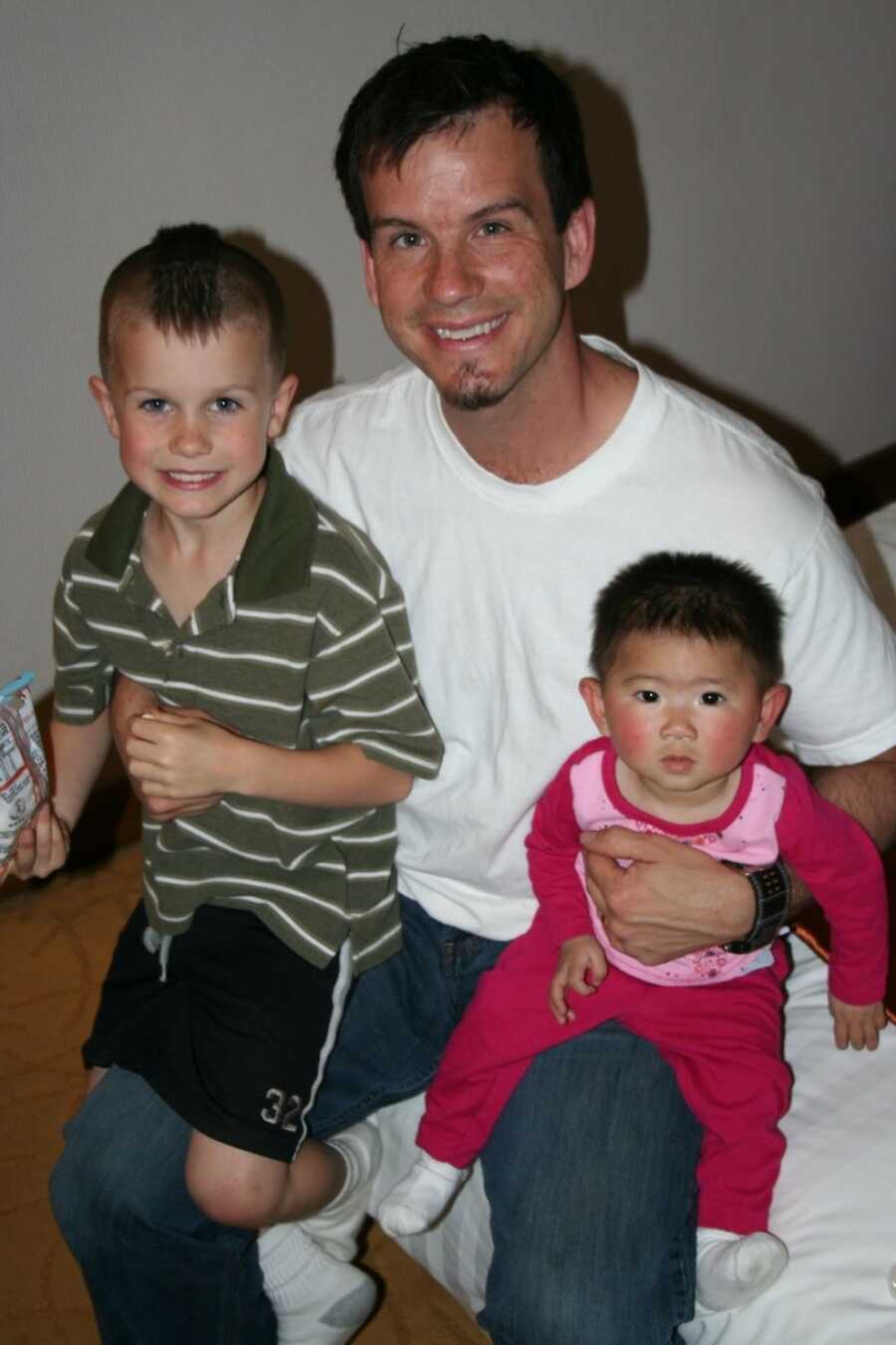 After a few years, my OBGYN wanted to put me on progesterone because I still was not having cycles and this wasn't healthy. I did not want to be taking meds and decided to seek out other alternatives. I found a man who understood and had studied the use of herbs and healing the body in that way. I wanted to be healthy and 'normal.' After a few months of working with him, my cycle began to return. He asked if we wanted children. We told him it would be great but our main goal was to be healthy and cycle each month.
Getting pregnant again
I worked with him for over a year and, as I saw my body healing, I began to have more and more hope that another child could be possible. I did get pregnant naturally only to lose that child about 10 weeks in. It was devastating. How could we go all these years (10) to lose a baby to miscarriage? It felt cruel and unfair. I continued to work with the herbs and after another 1.5 years, I got pregnant again. This time, I carried full term and I gave birth to our second son, Ezekiel, in 2014. He is 11 years younger than our first son, and 5 years younger than our adopted daughter.
We felt so blessed to be given this gift of another pregnancy and a sibling for the other two. He has been an amazingly fun addition to our family. I was 38 at the time of his birth and felt so grateful to have had a child in my 'older maternal years.'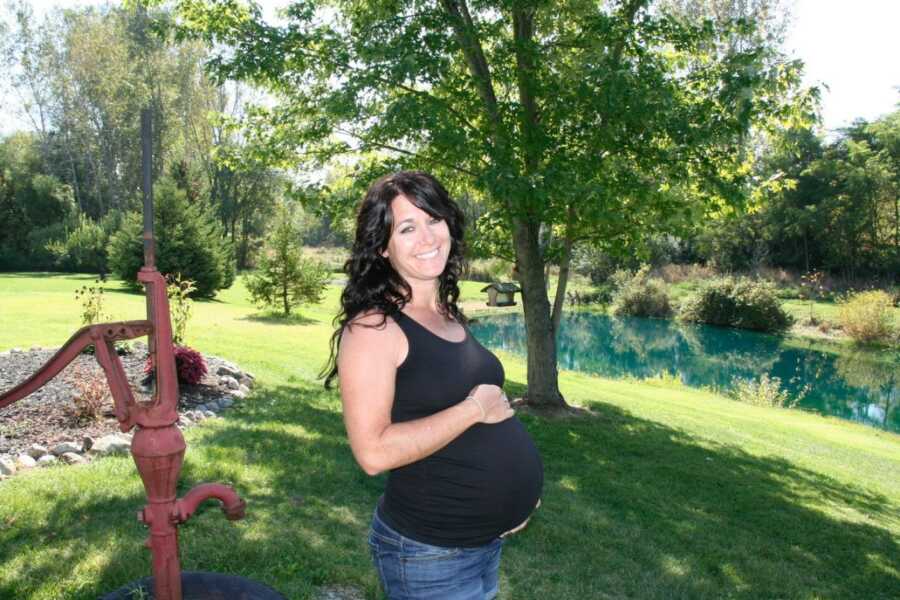 Unexpectedly pregnant at 46
My husband and I have never used birth control in all our years of marriage (25), except for a few months in the beginning. With our history, it was obvious pregnancy did not come easily and both times we were working with someone to help us conceive. This year (2022), at the age of 46 and 47, God decided it was time for the shock of our lives.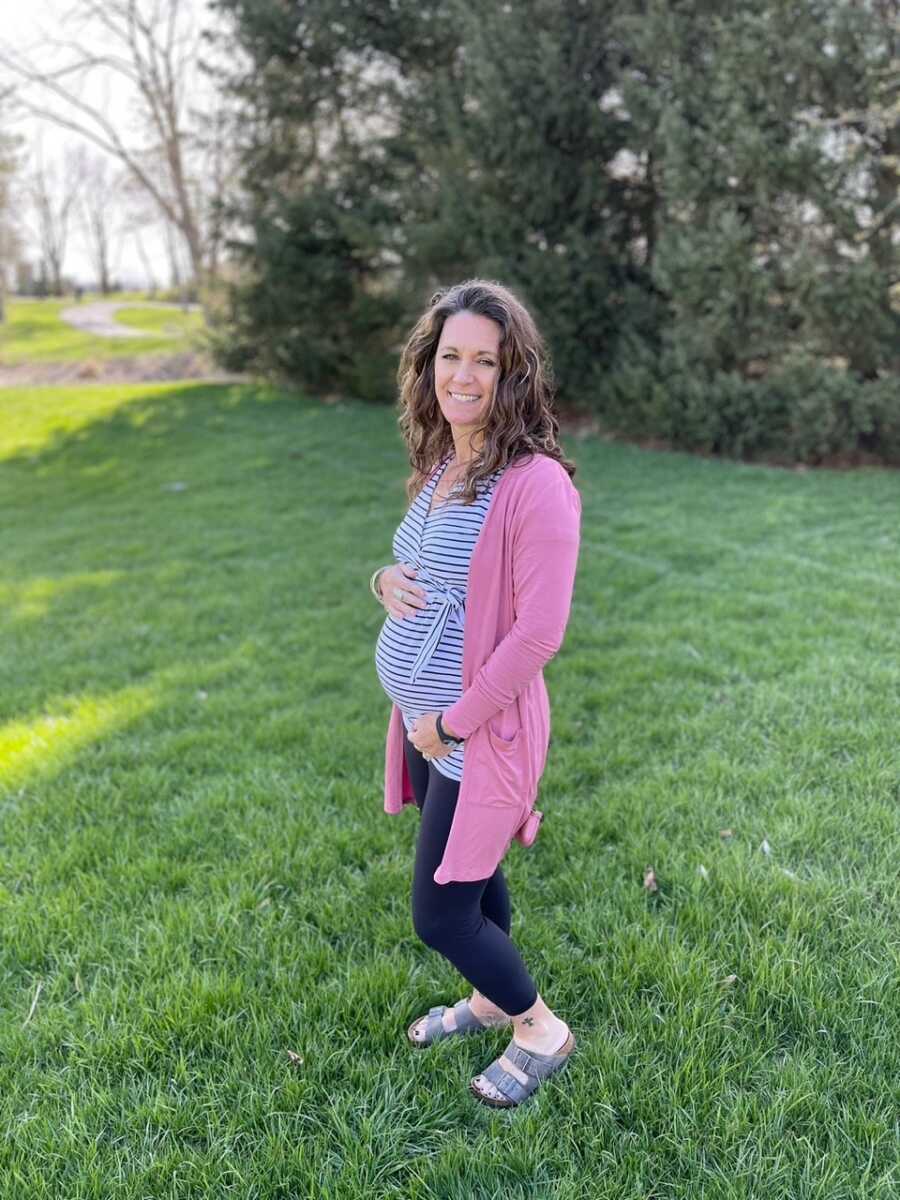 In January, I found out we are expecting again. My youngest had been praying for a baby but I told him people at our age don't have more kids and it probably wasn't going to happen. We have been blown away by this unexpected gift. At first, I was all over the place emotionally. I questioned why now? Why after years when I was younger begging for more kids would now be the time to answer that prayer? I couldn't understand how being a parent at our ages was the best thing for us or the baby. However, I've settled into the fact that all children are a blessing and there is a purpose and reason for this child to be born to 'older' parents. He needs the wisdom we have gained through the years to navigate whatever life will be up ahead of him.
My advice
If you are going through infertility, here are some of the things I learned along the way. First, you don't always need to say 'yes' to social gatherings. When you know you will be around moms or pregnant women sometimes you need to stay away for your own emotional well-being. That's ok to do and it's ok to express it.  I am a person of faith and I believe in prayer. We don't always have prayers answered as we want but continuing to ask and go to God can help bring a sense of peace and perspective.
There were times I had no faith to believe for children, and I told my friends they could have faith for me because I was surely all out of it. Leaning on others can be helpful and healing during the process. One last thing I would encourage someone going through infertility is to allow the emotions to bubble up and flow out. There are many ups and downs in the process and you can't bottle it in and put on a strong face. You need to express your feelings and allow them to flow and don't judge them. They are your feelings and it's okay.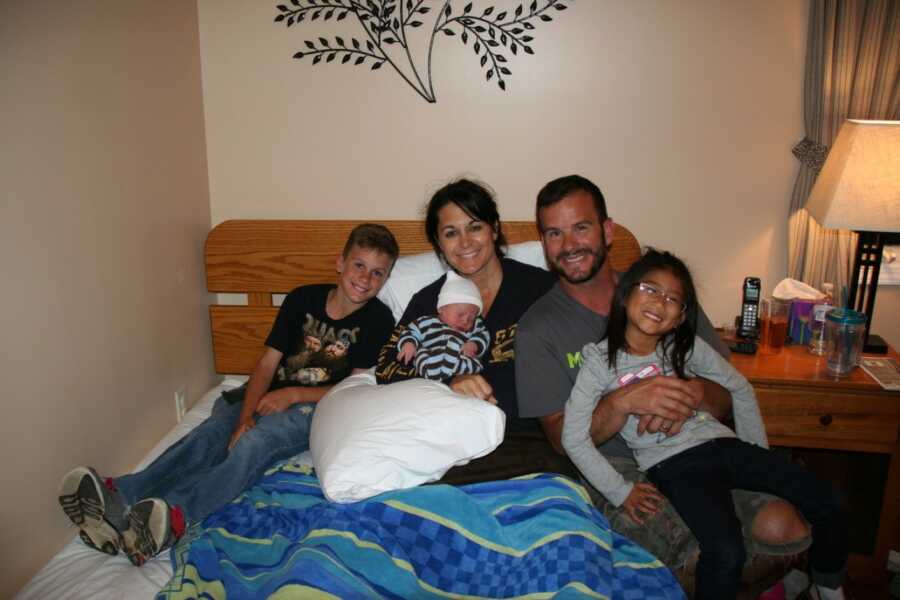 If you have a friend or family member going through infertility being silent support is often the best. Asking them how you can support them or just saying I want to hear how they are feeling is going to be a help to them. Avoiding them or giving advice about how to get pregnant is usually not helpful and can even be hurtful.
I dreamt of a large family for years and I am so grateful to have the children we have. My heart breaks for men and women whose dreams have not been answered or are still waiting. Infertility is a struggle many do not understand unless you have either experienced it or walked closely alongside someone who has. Tread lightly when you approach this subject. I hope that my story can be encouraging and helpful! God Bless."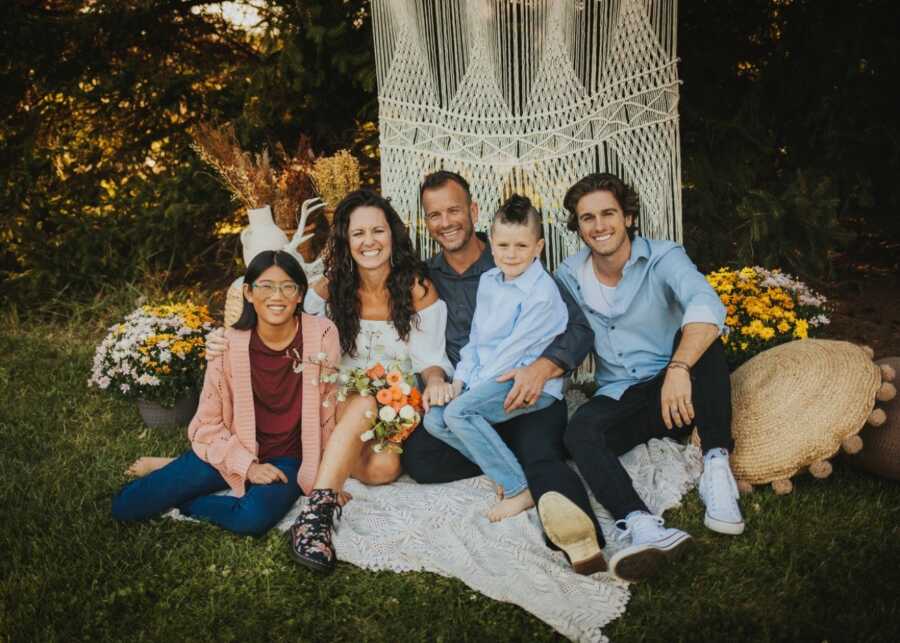 This story was submitted to Love What Matters by Erin Eicher. You can follow her journey on Instagram. Submit your own story here and be sure to subscribe to our free email newsletter for our best stories, and YouTube for our best videos.
Read more stories like this here:
'Our love story began in a castle, but our journey ahead wasn't a fairytale.': Couple share infertility battle, journey to international adoption
I Really Thought We Were Finally Getting Our Christmas Miracle
This Photo Was Taken The Night We Found Out Our IVF Round Failed
'One night my husband sat me down. 'Would you love me no matter what?' He took out an envelope with analysis results.': Couple battling endometriosis, male infertility share emotional fight for pregnancy
Provide hope for someone who is struggling. SHARE this story on Facebook to let others know a community of support is available.