"This picture was taken the night we found out the round failed.
I was heartbroken and my eyes hurt from all the crying.
You see, this was our third round of IVF.
We started our first round in February 2020 right before Covid hit.
Six days into doing the medication to grow my follicles, we had an ultrasound that showed that my body wasn't responding like it it should have been.
My doctor decided it was best to cancel that round and for me to take vitamins to help with egg quality.
I was instructed to take the vitamins for three months before we could do our second round.
Finally, June of 2020 came and we got the go-ahead to do our second round.
I remember being so terrified that my body was going to fail me like it did the last time and for this one to end up being canceled as well.
Luckily for me, my body didn't fail and we were able to retrieve four eggs.
We did a day-three transfer, transferring two beautiful embryos.
Two weeks later, we got the news that this round worked and we were pregnant!
But only three short weeks later at our 7-week ultrasound, we were told there was no heartbeat and that the baby had passed away.
We had a long year wait in between our second round and this third round.
We suffered another miscarriage along the way from a natural pregnancy, this caused me to do develop polyps which had to be surgically removed.
Finally, a whole year later we got the go-ahead to do our third round of IVF.
Unfortunately, that round failed after transferring two days five embryos.
This picture represents exactly how I was feeling at that moment after finding out our round failed.
I was so angry that the round failed because now there were so many decisions to be made.
I now had to make the decision on whether or not I wanted to stay at my current job, or do I want to find a job that has IVF coverage, or at this point even adoption coverage.
Originally the plan before finding out the round failed was to stay at my current job because I planned on being a stay-at-home mom in nine months.
Now that I wasn't pregnant, did it make sense to stay somewhere that pays like crap and doesn't cover IVF?
Probably not.
We also planned on saving for a new house but instead of putting all our extra money toward a new house, we have to put our money toward a FET test and possibly another IVF round since we only have two embryos left from our last round.
I hate that with infertility you have to choose between things you want. Do you want to take a vacation or do you want to do IVF?
Do you want to save for a new house or do you need to save for IVF because you don't know the future?
The worst part of choosing IVF over any of these other things is it doesn't guarantee a baby.
The longer we push off IVF or a transfer the longer the wait is to at a chance at becoming parents.
I just hate that this is our life and I wish I could just wake up from this nightmare.
I know other people have it way worse, but this is my life and it sucks.
I just want to go back to the point where I was excited about the idea of becoming/ being pregnant.
Now I just dread all the what if's because that's all they have become to me are what-ifs.
I know this is not the end of our journey, we are going to continue to fight for what we want.
This whole three-year journey has taught me that I need to be patient, that I don't know what the outcome will end up being.
It has also made me so much stronger.
I have learned that I can go through so much and still not break.
It has also shown me that my husband and I are a family with or without a baby.
Don't give up on what you truly want even if the journey is the hardest you've ever endured.
Either way with or without a baby I am still me and my body didn't fail me.
One day this pain will all be worth it.
So for now I will continue to fight for a baby because at the end of the day it's my dream to be a mom."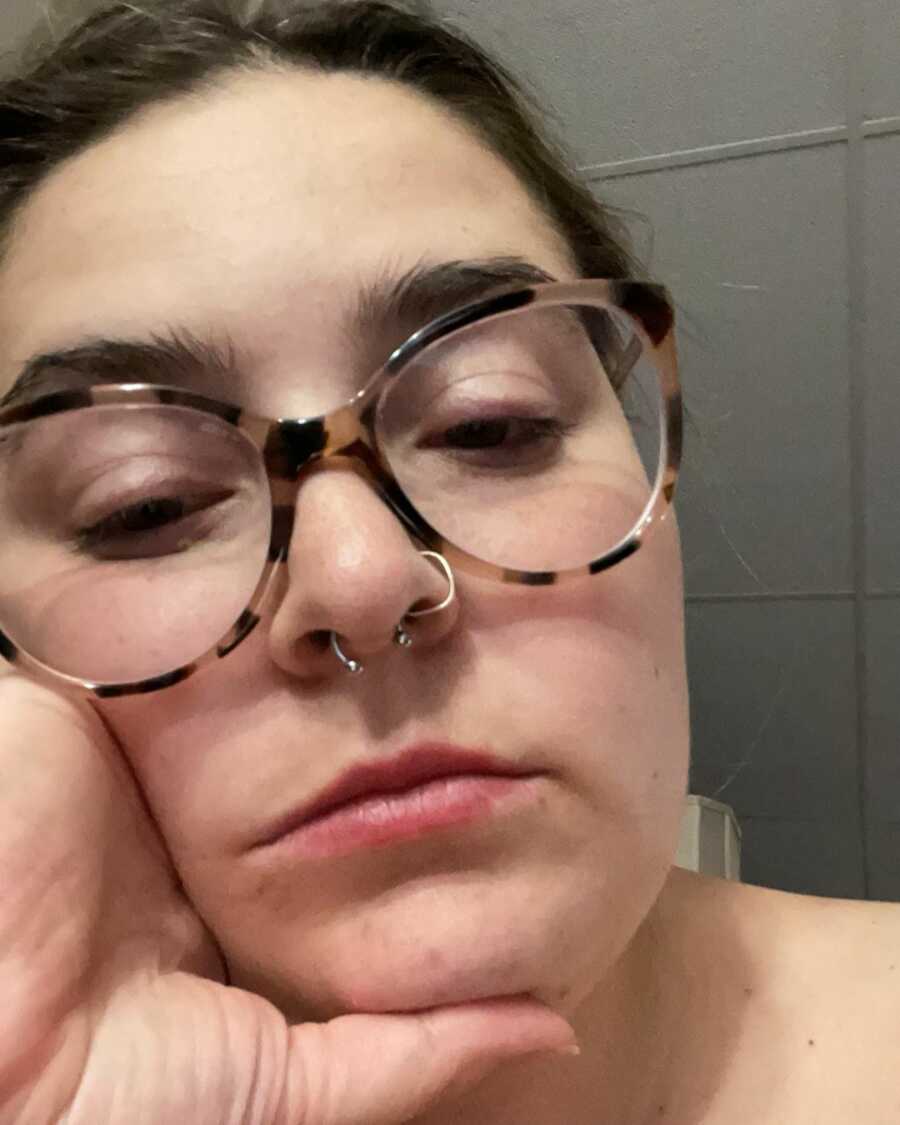 This story was submitted to Love What Matters by Brittany. You can follow her journey on Instagram. Submit your own story here. Be sure to subscribe to our free email newsletter for our best stories, and YouTube for our best videos.
Read more stories from Brittany:
I Really Thought We Were Finally Getting Our Christmas Miracle
Read more stories like this here:
4 Coping Strategies For Infertility During The Holidays
'I couldn't contain my excitement, needles and all. I thought I knew everything I needed. I was wrong.': Woman remains positive through endometriosis diagnosis, infertility battle
'One night my husband sat me down. 'Would you love me no matter what?' He took out an envelope with analysis results.': Couple battling endometriosis, male infertility share emotional fight for pregnancy
Provide hope for someone who is struggling. SHARE this story on Facebook to let others know a community of support is available.