A 93-year-old World War II veteran has found a unique way to melt hearts in his Iowa town – by handing out chocolate bars to strangers.
Bob Williams has handed out more than 6,000 king-size bars of candy in the last 15 years, the Des Moines Register reported, and he has no plans to stop any time soon. Williams' weekly giveaway begins every Saturday, when he walks to the Dollar General in his hometown of Long Grove, Iowa, and buys boxes of Hershey's bars, paying $45 for two cases on $5 discount days.
He then hands one to the person behind him in line and two to cashiers before setting off to brighten people's days around town.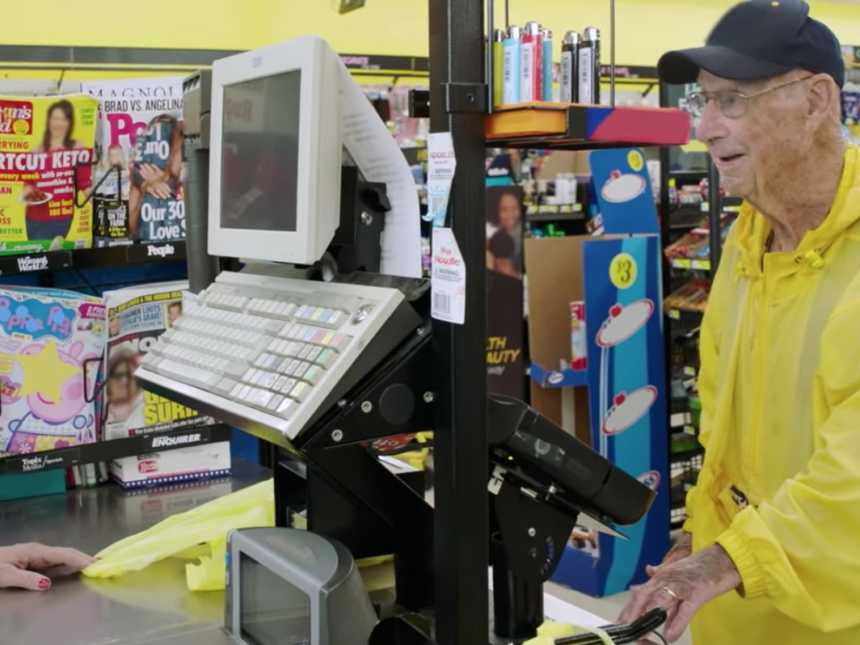 Always prepared, Williams stocks hundreds of chocolate bars in his freezer, just in case he doesn't have enough from his weekly trips to the Dollar General, CNN reported. He is sure to grab a couple of them every time he leaves the house so he's adequately prepared to put a smile on someone's face.
"It puts a smile on their face," Williams says in a video produced by Hershey's after the chocolate caught wind of his sugary-sweet act of kindness. "It just makes me feel good."
The video, which features testimonies from members of the community, states, "Bob is 93 years old. And proving you're never too old to change the world."
"He's a man of few words, and he doesn't like to talk about himself," one woman says. "He's Mr. Williams, he's Bob, but to everyone, he's the candy bar guy."
Another man says, "People love him. He's known like, everywhere."
Williams began his chocolaty mission after reading numerous stories about people "paying it forward" in the newspaper. He then bought three bars and handed them out to strangers, and their reactions were strong enough to inspire him to continue.
"You'd think I'd given them keys to a new car," Williams told the Register. "Honest to God, these people were thunderstruck."
Only three people have declined a treat from him in the last 15 years, he said.
"One was a little girl in the store with her dad," he said. "On the way out, I complimented her father for training her right — to suspect old men."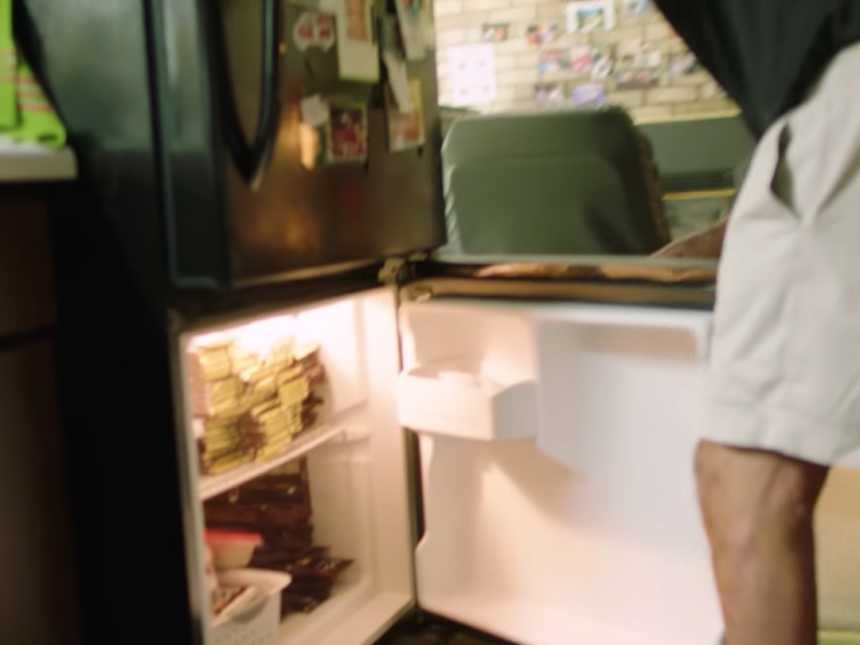 One of Williams' close friends, Jan Hartwig-Heggen, told CNN the "Candy Man" is usually easy to spot, as he's often wearing a bright yellow jacket or gear for the University of Iowa Hawkeyes. He has given her upwards of 300 candy bars over the years, some of which he leaves at her doorstep.
The retired teacher and football coach is – unsurprisingly – a popular figure around town, Hartwig-Heggen said.
"People love to honk at him when they drive by," she said.
Another resident, Darla Fay, has been getting candy bars from Williams almost every day since he asked her to be his Valentine one year, Fay told CNN. Williams has been a grandfather figure to Fay, since she was never able to get to know her own, she said.
Williams also told the editor of the local newspaper, the Quad-City Times, that he regularly brings 18 candy bars to his doctor's office with him – one for each of the employees there. He was even able to list every single of their names.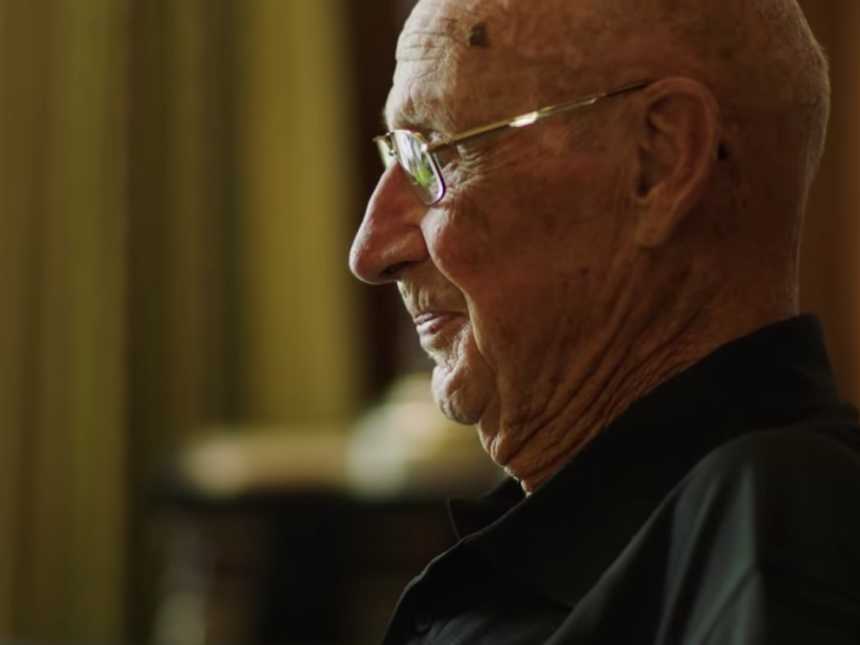 His daily routine also includes visiting the bench he commissioned in honor of his late wife, Mary Elizabeth, who died six years ago. She was not spared from his candy-giving spree and received plenty herself.
And although Hershey's has agreed to provide Williams with all the chocolate bars he'll ever need going forward, it's probably safe to say he'll continue to visit the Dollar General to give the employees and customers there a sweet pick-me-up.
Last week, in honor of its 161st birthday, Hershey's armed hundreds of employees with candy bars to follow Williams' example. The company aptly named the initiative #HeartwarmingTheWorld.
Rock Hill, SC getting ready for hurricane Florence by getting and giving. #HeartwarmingTheWorld pic.twitter.com/pVwI9t2zUk

— Jeffrey (@Jeffrey39551339) September 13, 2018