Just 3 months ago, Matt Sooter's 4-year-old daughter, Addy Joy, succumbed to her highly aggressive brain cancer, DIPG, after his desperate plea to save her went viral. But now the family has found new reason to smile despite their devastation – they're expecting their third child.
"We lost Addy on June 3rd. We found out three weeks later that my wife Chandra was pregnant," Sooter told Love What Matters. "She had become pregnant a week and a half before Addy passed. The news of a new baby on the way was wonderful."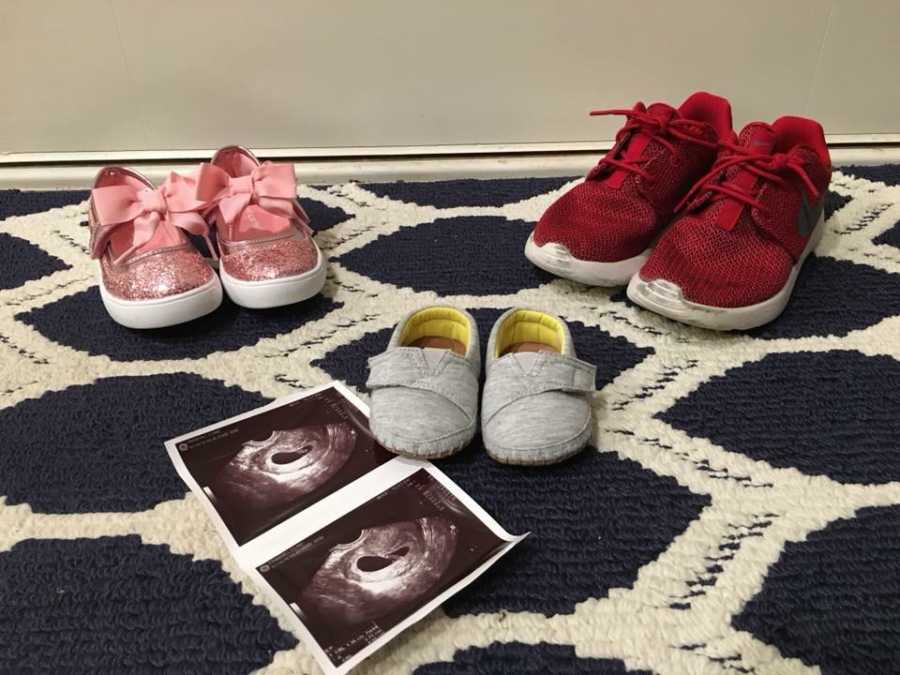 Below he explains the roller coaster of emotions the family has felt welcoming new life while also mourning their daughter.
"Bringing a baby into the world is no small decision even under the best of circumstances. It comes with a lot of responsibilities, time, dedication, and lost sleep. It is a decision my wife, Chandra, and I have never taken lightly. The choice of bringing a baby into this world, or not, has always been accompanied by a lot of prayer and discussion. But what about when you've gone through the worst of circumstances? What if the plan was always to have three, but that plan gets interrupted by tragedy after the second?
For us, the plan was always to have three children. In the summer of 2016 we were two-thirds of the way to fulfilling that plan. We had a 4-year-old little boy and a 2-year-old little girl. We were starting to talk about having a third and decided the fall or early winter would be good for timing things with Chandra's work schedule since she is a teacher. However, things didn't go according to plan. In October we started noticing our daughter, Addy, was having some coordination and walking issues. A month later she had grown much worse and we were concerned. An MRI revealed why. Addy was diagnosed with DIPG. A rare, aggressive, and terminal upon diagnoses brain tumor. Life, and all other plans, immediately went on pause, including those for a new addition to the family.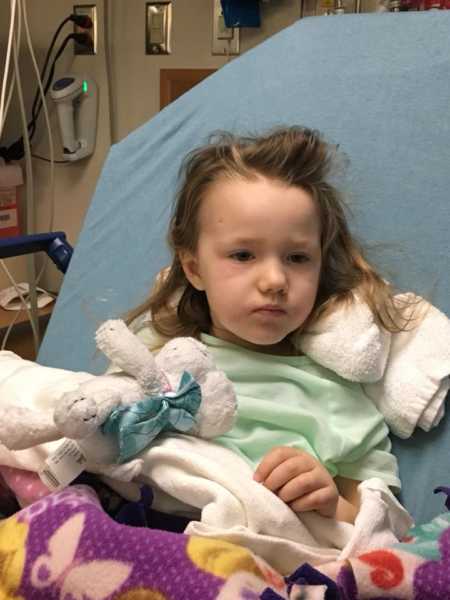 Over the next 8 months we fought for our little girl and her health. For a while it seemed she was doing well and that she would beat the odds (Less than 1% survival rate for DIPG). The idea of another baby crept in again. However, it wasn't meant to be. An MRI in July of 2017 confirmed that Addy was in progression. Her tumor was growing again after a 6-month reprieve granted by six weeks of radiation. Once again, life and all other plans were put on pause as we formulated a plan to seek experimental treatment in Mexico.
Treatment was successful for a time, but eventually their effectiveness wore off and we discovered Addy was once again in progression and the cancer had even spread down her spine. We were losing the fight and our time was limited. The idea of a baby, not as a replacement for our little girl, but as a way to bring joy into her life, came back into the picture. One of our good family friends was pregnant at the time and Addy was just enthralled with her. A baby had obviously been discussed numerous times over the past two years, so it wasn't a new idea and we knew it was something that would bring so much joy to Addy – to know she was going to be a big sister. We knew we didn't have much time left with her, but our hope was that we would have her long enough to be able to tell her she was going to be a big sister. It would have lit up her world.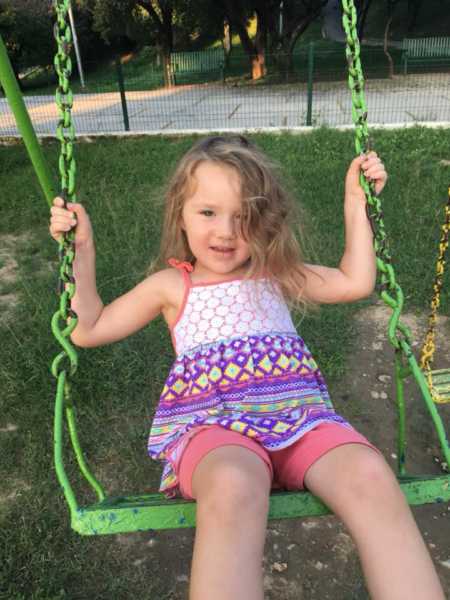 That happy news was never delivered. We lost Addy on June 3rd. We found out three weeks later that Chandra was pregnant. She had become pregnant a week and a half before Addy passed. The news of a new baby on the way was wonderful. At the same time, it came with a sense of loss. We are joyful for the life God has entrusted to us, but at the same time still grieving the loss of our 'sissy.'
We look forward with great anticipation to meeting our new addition! At the same time, we feel sorry for this new one because it seems we are not the same parents, the same people, that our sweet Addy knew. We are sorry this child will never know their sister except for the pictures, videos, and stories we share of her. However, we are so excited to have this new little one and look forward to watching them grow up and blossom into the person God intends for them to be. We love our baby so much already; just as we love our Jackson and our Addy."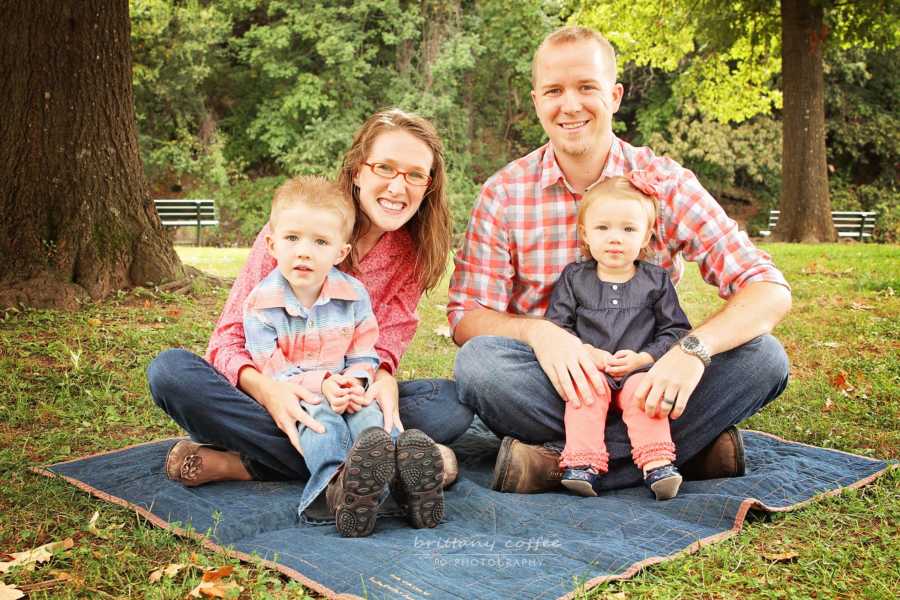 The night before her death, Sooter wrote, "A little boy should not have to say goodbye to his partner in crime, his play mate, his best friend, his little sister," as his son sweetly embraced his sister, not wanting to leave her side.
"This isn't how it's supposed to be. But this is the broken world we live in. Addy's symptoms have progressed rapidly over the past day and a half. Yesterday she woke up as her spunky playful self. While we still see short instances of our girl she can no longer eat or swallow without difficulty and she's sleeping most of the time now and we've admitted her into inpatient care. Most likely she doesn't have much time left. Pray for Jackson. He doesn't want to leave her side and we won't make him. Pray for us. That we have the right words and can make the necessary arrangements in time."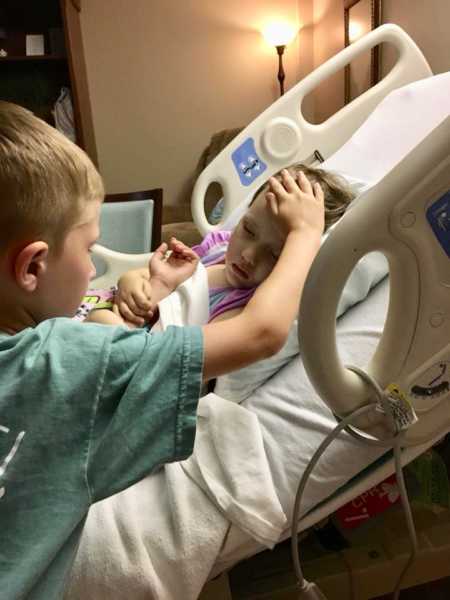 When Addy died in June, Sooter shared the heartbreaking news on their Facebook page, letting the world know she passed away "stubbornly but peacefully, surrounded by her family."
"For those who were wishing to say goodbye, I'm so sorry," he continued in the post. "This all happened so much faster than we expected, but that in itself is a blessing because she suffered so little at the end. Thank you for being a part of our little girl's miracle. While this is only goodbye for now we miss our baby girl terribly.
Always remember: God is in this situation, He's up to something, and He's up to something GOOD."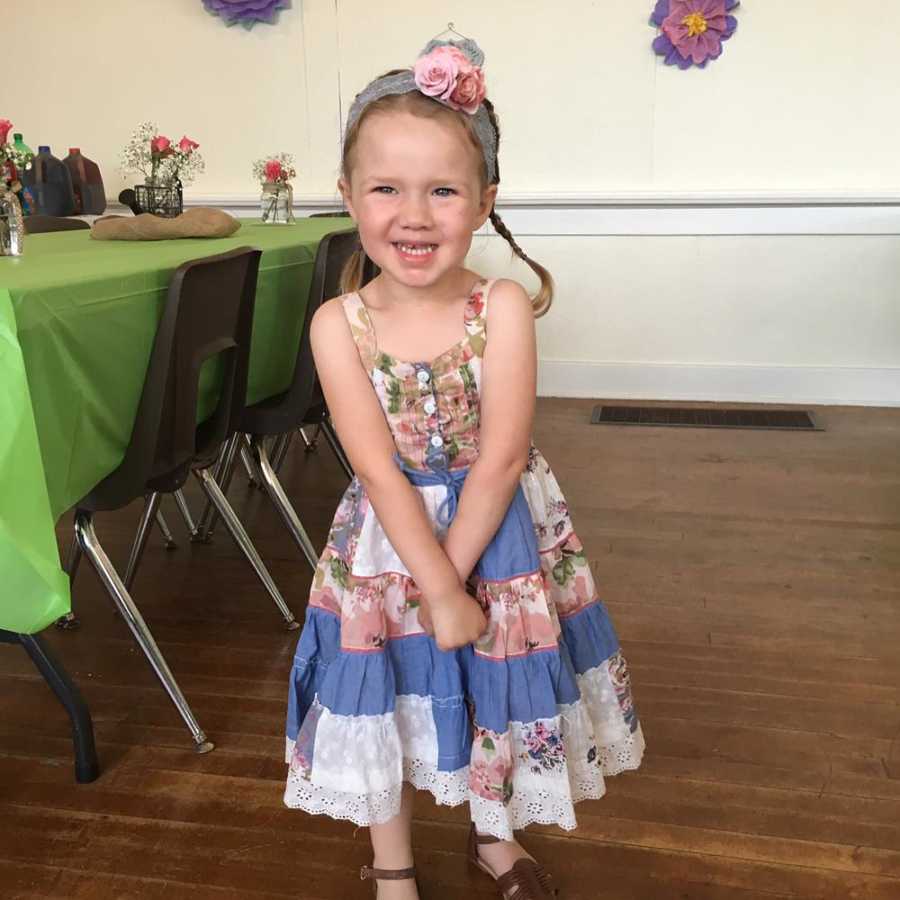 This story was submitted to Love What Matters by Matt Sooter of Rogers, Arkansas. Submit your own story here, and subscribe to our best stories in our free newsletter here.
Please SHARE this article with your friends and family to raise awareness about DIPG.