"I had just dropped my son off at his dad's. It was a windows down kind of spring day in Atlanta, Georgia. Driving down Memorial, I slowed for a red light and standing at a bus stop was a young man. We made friendly eye contact and he quickly asked me a question.
'Ma'am, would you like to be my chauffeur tomorrow for my girlfriend's prom?' I smiled because I liked his gutsy move and his charm and then proceeded to give him an auto-pilot answer.
'No. I am sorry, but I have plans.' I then proceeded to drive away in my Porsche Panamera. (The car, you know, being the reason he asked me.)
Not even a block away I started thinking about the tiny exchange and why I said no, and I decided without anything other than gut instinct to turn the car around and go talk to this kid. His name, I learned, was Jonathan.
The look on his face when I came back was wide-eyed and fantastic. We exchanged details and I agreed to pick him up at his mom's the next day. As I drove away for the second time, I felt excited, open, and super present.
When I went to pick him up, he wasn't even close to ready and his mom was kind enough to let me in. We talked about our kids (both of us having a son), how long it actually takes a teenage boy to get ready, and she couldn't thank me enough for giving her son this opportunity.
It felt ridiculously good to connect with this woman and help facilitate making his girlfriend's prom one to remember. Once Jonathan was ready, I took some pictures of him and his mom and quickly learned it was going to be quite a WHILE until his girlfriend was going to be ready.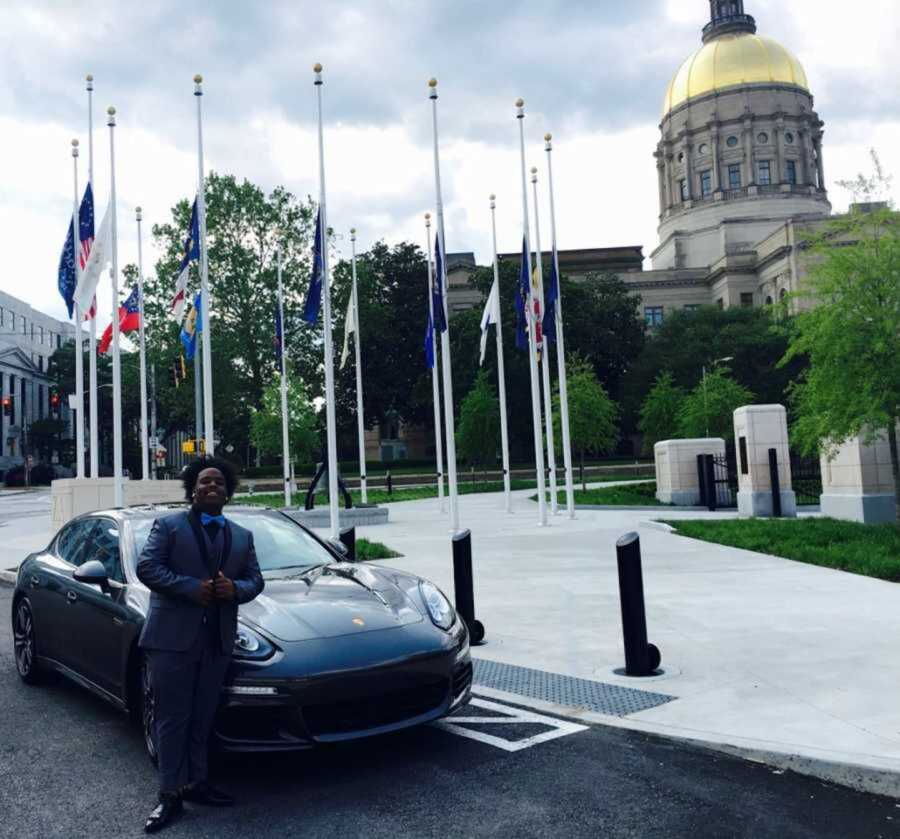 With a couple of hours on our hands, I suggested we hit some favorite Atlanta spots and do a photo shoot. We drove all over! We hit downtown, Old Fourth Ward, and the West side, finding lots of places to pose with landmarks and street art.
Jonathan talked to me about school, what he wanted for his future, his dad, sports, and Atlanta in general. It went from funny to heavy to light. There was never a lull in conversation.
It wasn't lost on me how happy, energized, and engaged we both were during this experience. It was so random how it happened, but felt so intentional at the same time.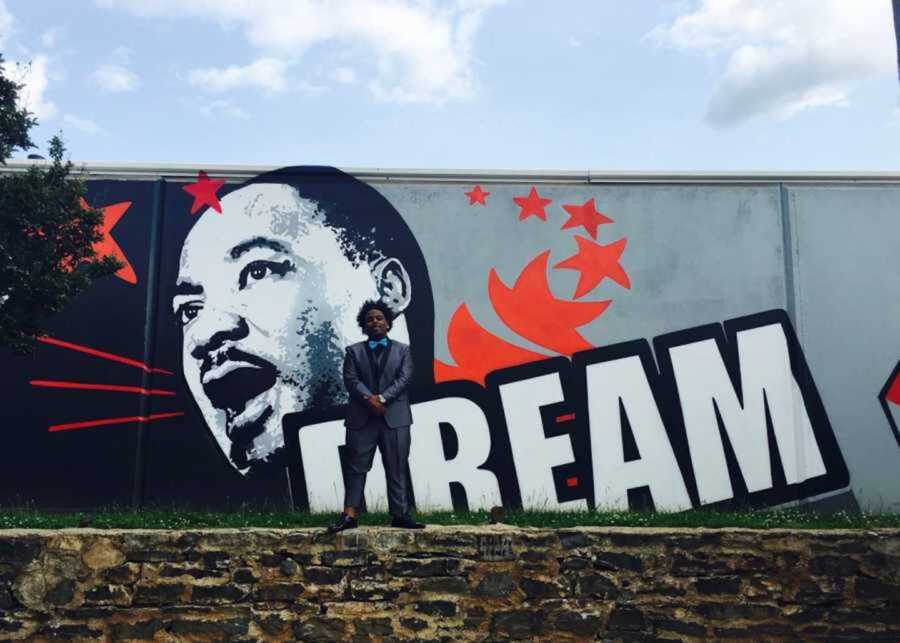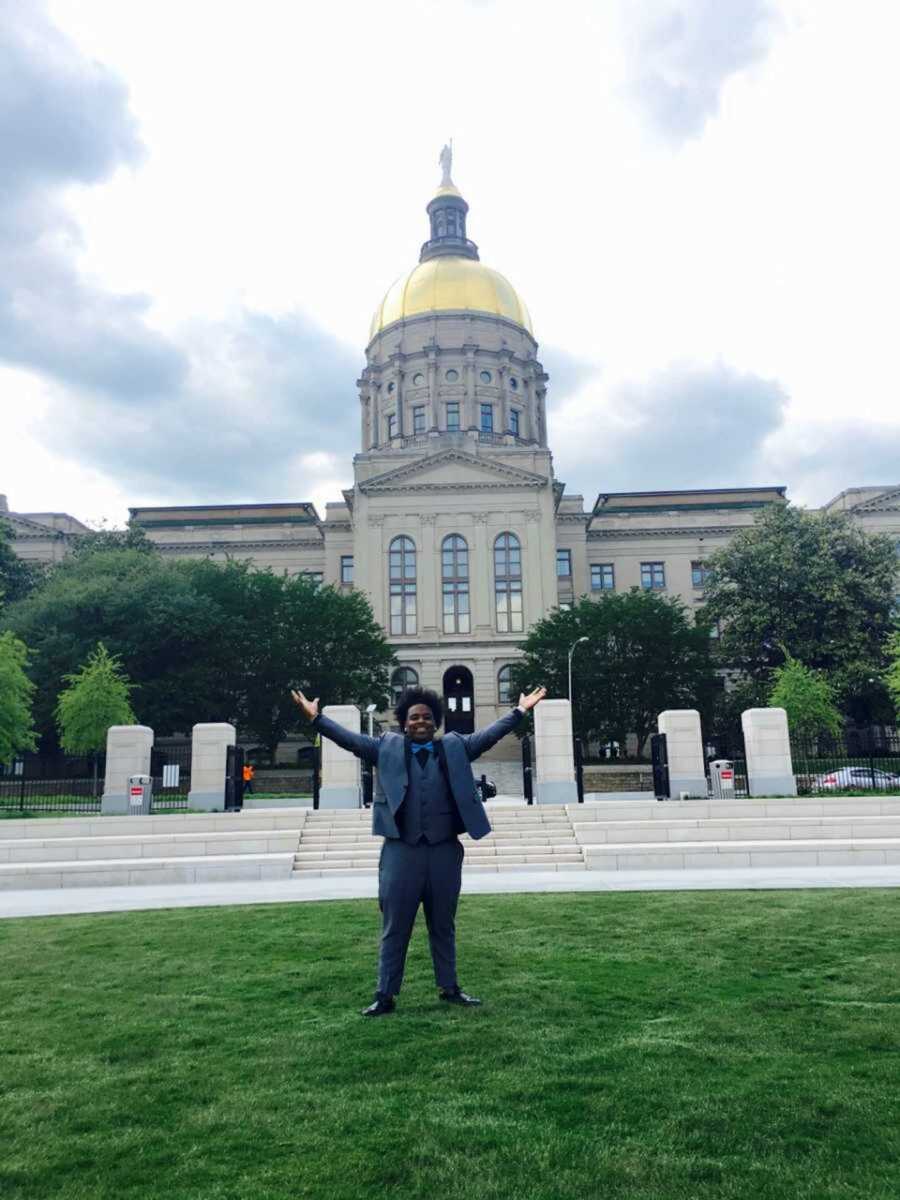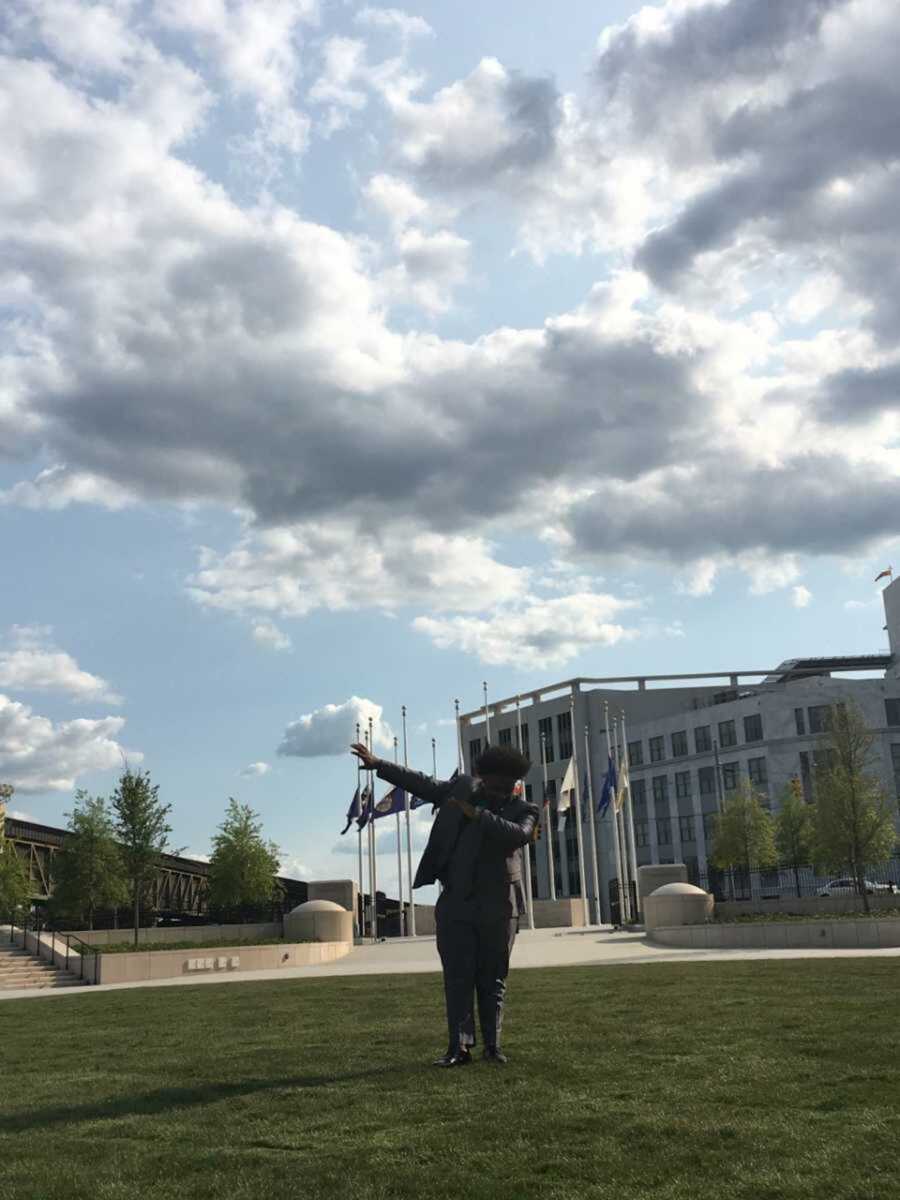 We then picked up his girlfriend who was seriously glammed up for the night. She looked beautiful and confident.
I took pictures of them with her family and then we were off. They were chatty and to themselves in the backseat and I took to my role as the evening's chauffeur.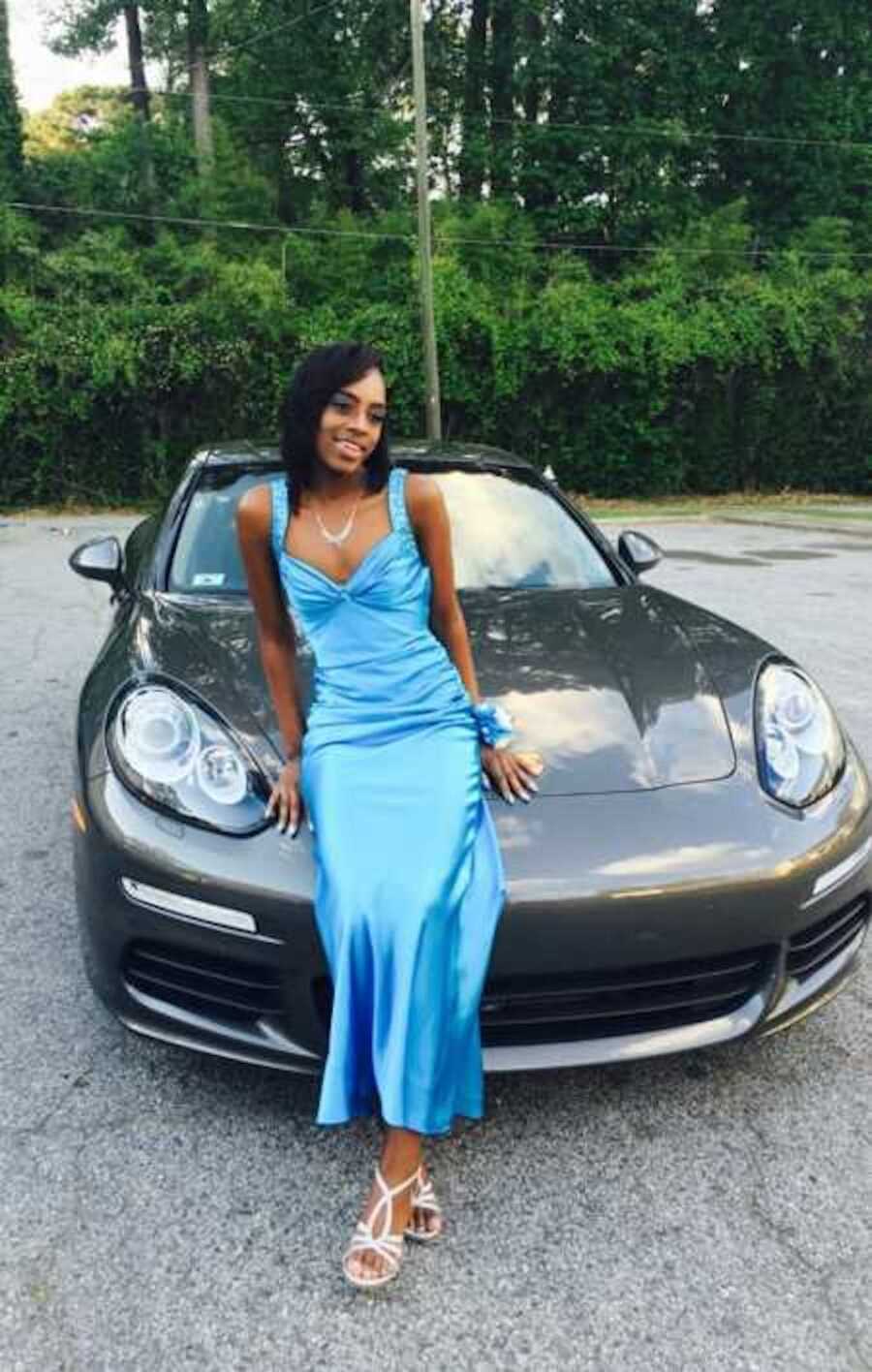 We were headed to the Fox theatre as her high school had been chosen to have their prom held there. She asked if I could drop them off right out front of the theatre with my windows down blaring a Future song. 'Yes, I can do that,' I told her.
She then asked if I could spin my wheels for the dramatic sound and smoke effect upon arrival. I didn't feel overly comfortable trying that for the first time in my newish car on a crowded Peachtree Street. We compromised that I would rev the engine several times.
All the while, Jonathan was opening the door for her and she was waiving to the crowd who were seemingly awaiting her arrival. As I was about to pull away, Jonathan looked back with a gigantic smile on his face and mouthed, 'Thank you.'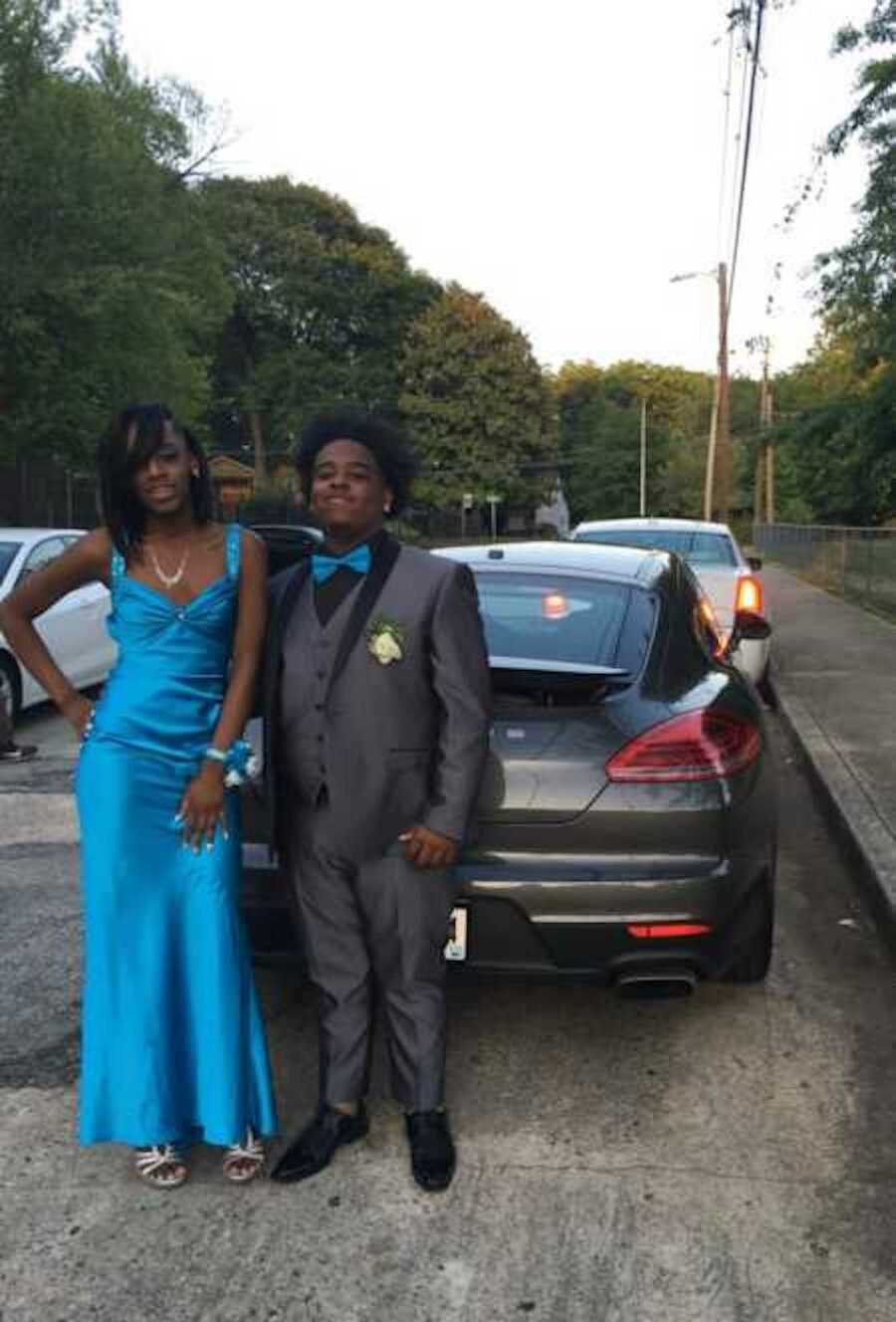 I left with my heart very full and feeling incredibly lucky to have had that experience. It got me thinking about what if we all made more eye contact, or talked to 'strangers,' said more yes's than no's, and were generous just for the sake of it. I promise I got more out of that day than he did.
The bonus? Jonathan has stayed in touch from time to time. He even called to invite me to his high school graduation that took place the next year. For me, I think we are all seeking connection in our lives. I know I am.
By listening to my gut, it allowed me to solidly connect to my instincts, families I would have never met, and a kid named Jonathan whose courage to ask the question led to an amazing adventure for both of us."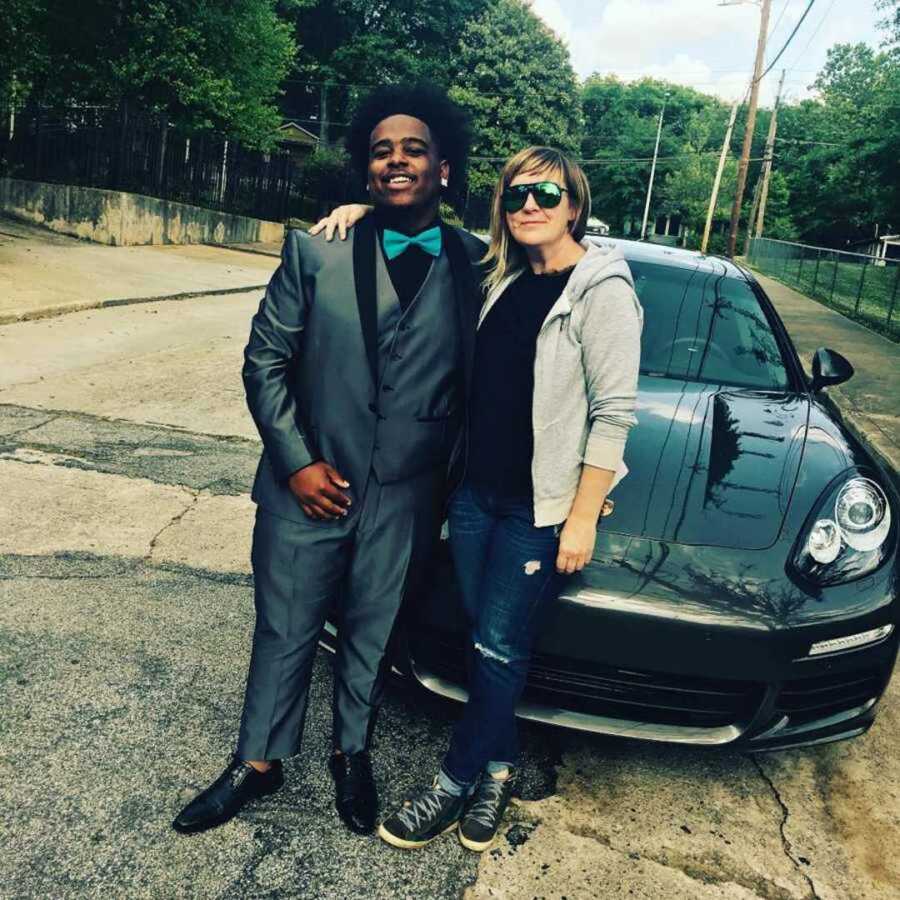 This story was submitted to Love What Matters by Jennifer Pete of Atlanta, Georgia. Be sure to subscribe to our free email newsletter for our best stories.
Read more stories about unlikely strangers coming together:
How Kindness Brought An 11-Year-Old Boy And 65-Year-Old Homeless Man Together
Stranger Pays For Struggling Mom Who Can't Afford Back To School Supplies
Help us show compassion is contagious. SHARE this beautiful story on Facebook with your friends and family.