"Growing up, I always knew I was adopted.
I can't remember a specific time or age, but I always knew. I had amazing parents, and an older sister. I'm sure I occasionally wondered why, or some 'what if' type situations, but it wasn't something that bothered me or left me hugely curious. When you are adopted as a baby, you grow up your whole life not knowing any different.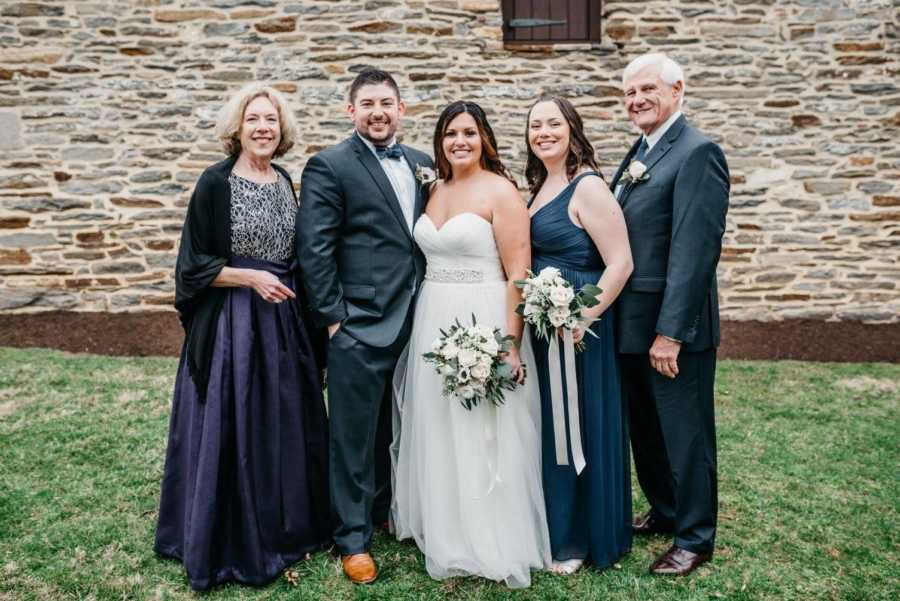 I remember my mom telling me one year that it would be nice if I sent my birth mom a card for Mother's Day. I felt weird doing that because I had no idea if I ever crossed her mind. Children and babies are put up for adoption for countless reasons. It wasn't so much that I felt weird sending her a card, but I didn't know how it would be perceived. I vaguely remember almost putting something together, but I think I chickened out.
Fast forward to 2007. I was a senior in high school. My mom and I were talking and she said she had something she wanted to show me. She handed me a box — it was a box that would trigger a tidal wave of emotions, thoughts and questions that had never really surfaced before. It was an entire box of letters, cards and photographs from my birth mother.
I went up to my room and sat on the floor for hours. Sifting through letter after letter, card after card, looking at photographs of a person who I always wondered what they looked like. I remember crying. It wasn't necessarily happy or sad tears, but it was more of a release of emotions that had been bottled up and stored away for 17 to 18 years of my life. Seeing photographs of my birth mom, her husband and other children, she (and they) all looked happy and fulfilled. Like they had an amazing and happy life. I didn't resent her for placing me for adoption, eventually leading a life where she got married and had other children. If anything, it solidified my thoughts and beliefs my whole life that whoever 'she' was, that she wanted the best for me. After seeing the letters, cards and photographs, without a shadow of doubt, I knew that was the case. I knew I was remembered and celebrated and most of all, loved. Loved by more people than most can imagine being loved by.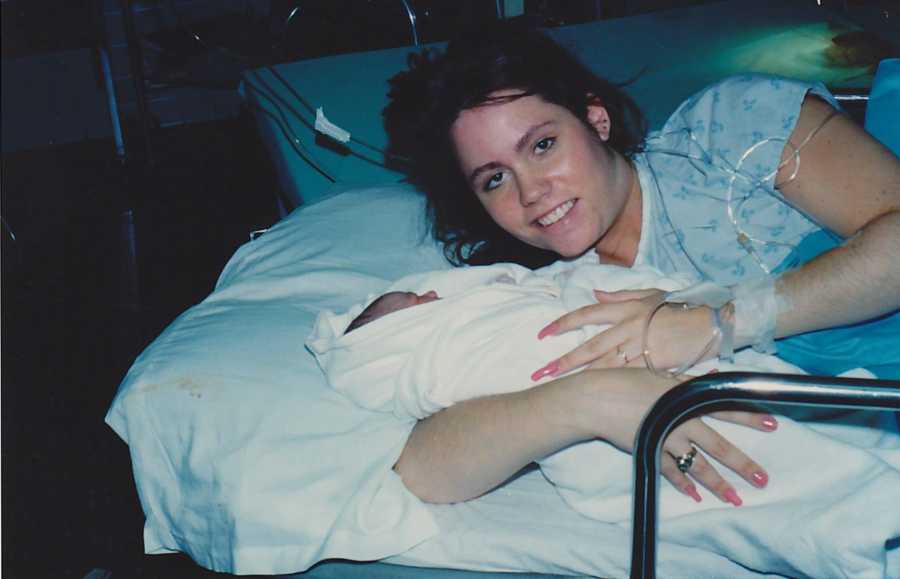 After I opened all those letters, I started to have the communication with my birth mom myself. I would write a letter, put it in an unsealed envelope, and then stick it inside another envelope which I would send to the adoption agency.  It became my new norm to write letters and wait for letters in return. It was kind of fun and it gave me something to look forward to.
In 2010, I turned 21 and was legally able to meet my birth mother. We started talking on the phone, texting, Skypeing, etc. It was nice not having to wait weeks and months for a letter. Up until this point I was unaware about my birth father. I had seen a few photographs from when they were together, but that was about it. However, my biological father reached out to my birth mom to let her know that if I was interested in meeting him, he was interested as well. We went out to dinner and it was so relaxed and natural, it felt like I always knew them. We have so many things in common. I've always had an insanely good sense of direction. Ironically enough, growing up, his nickname was 'MarcQuest' — a spinoff of Mapquest, since he is so good at directions.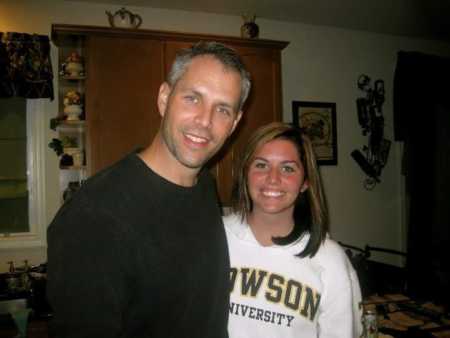 In January of 2011, I planned a trip out to Arizona to meet my birth mom. It was surreal seeing her in person. We clicked from the moment we saw each other. It's amazing how similar you can be to someone that you've spent no time with for 21 years of your life.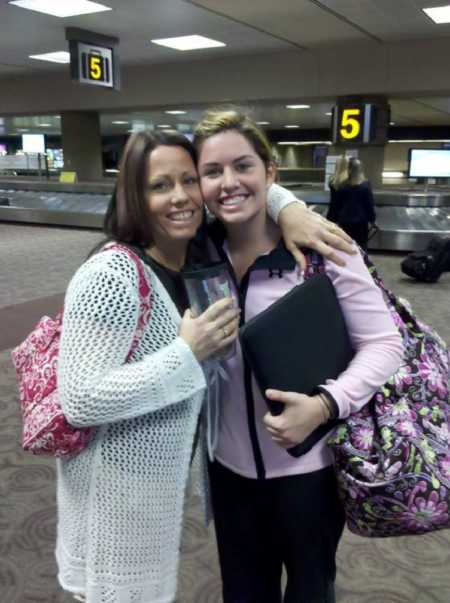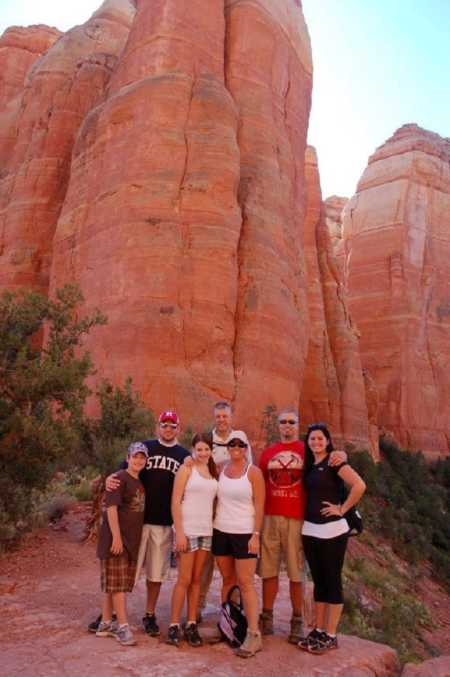 The following summer, everyone was back in Maryland and we had a cookout at my parent's house. That was the first time both my birth parents and I were at the same place together, joined by my family and their families. It was so cool.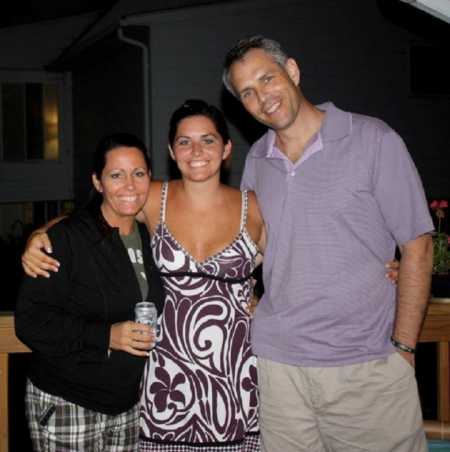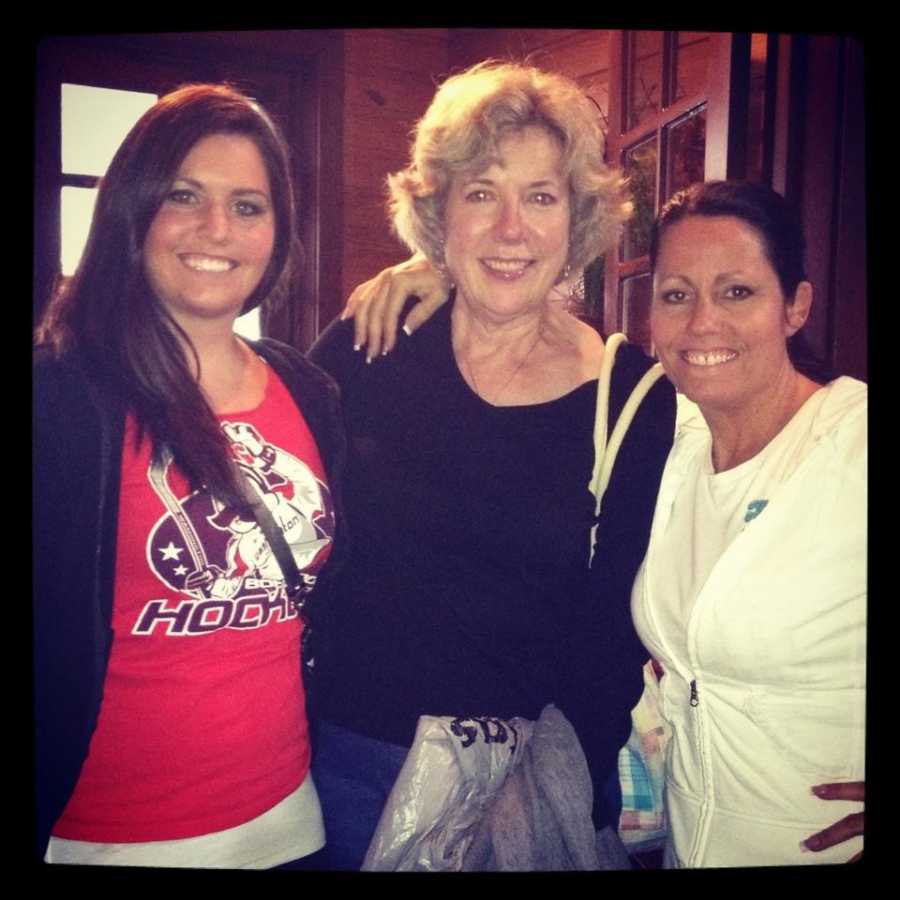 One thing that I will never be able to shake or comprehend is this… I met my husband when I was 15 years old playing on a CYO Volleyball team. I was a sophomore in high school, and my now husband was a senior. We attended different schools. It turns out my birth mother and father met the exact same way. She was a sophomore and he was a senior. They met on a CYO Volleyball team. My husband and my birth father both attended and graduated from the same high school. Talk about crazy!
My husband and I married March 26, 2017. I knew that for my special day I wanted everyone involved as much as possible. We had a tremendous outpouring of love and I couldn't have done it without everyone's help. My birth mother's husband officiated our wedding! How amazing is that?!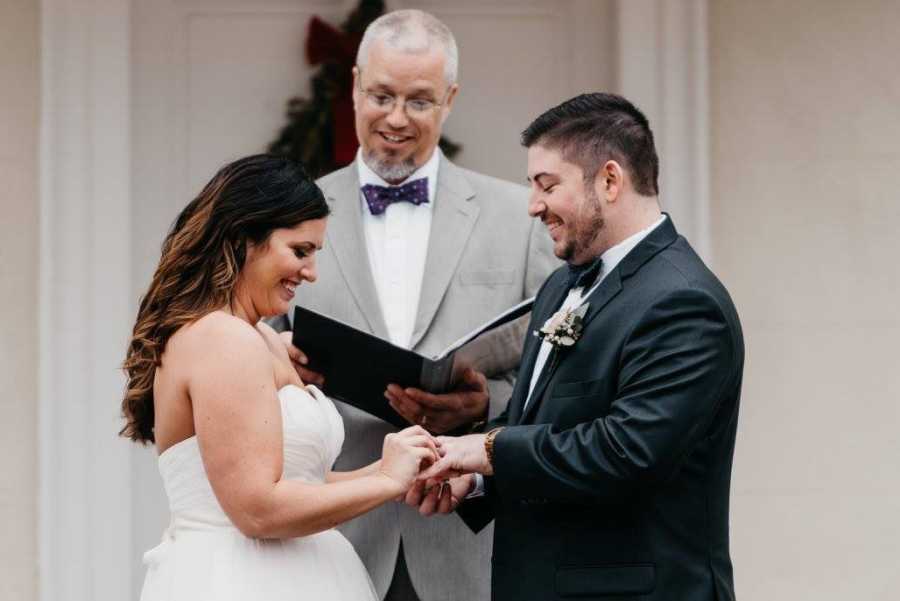 My birth father booked our DJ for us. My birth mom is a hair stylist, and did my hair for my wedding, as well as my bridesmaids. My birth mom's son walked my mom down the aisle into the ceremony, and my birth mom's daughter was one of my bridesmaids.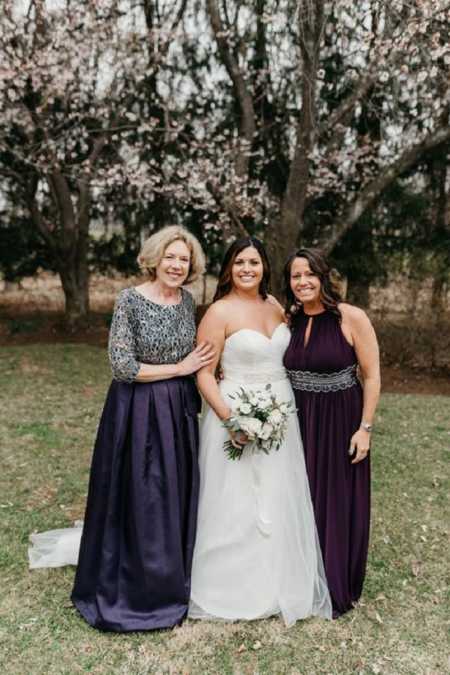 To me, our wedding day felt like everything came full circle. I made shirts for my mom, my birth mom, and my mother-in-law to wear while getting ready. Mother of the Bride, Bonus Mother of the Bride, and Mother of the Groom. It was special to have so many people involved on the biggest day of our lives.
To put it simply, I am the luckiest girl in the world.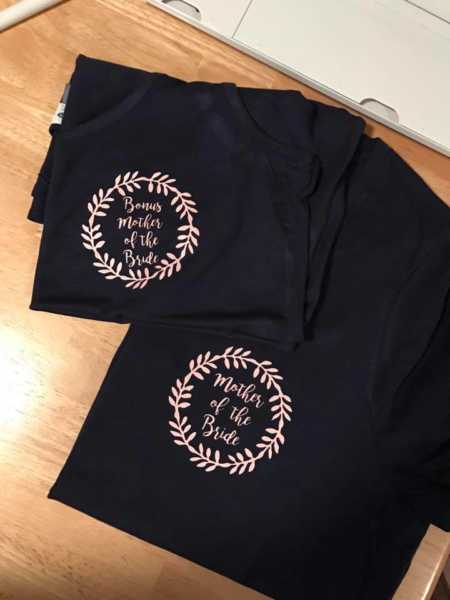 Suzanne, my birth mother — Thank you for selflessly placing me for adoption and hand picking the two greatest parents in the world. Because of your gift to them, and what you did for me, I've had the greatest life one could live. You mean the world to me, and there aren't enough ways to say thank you. Chris, thank you for supporting Sue through all this and being by her side. You love me like your own even though you don't have to. I know this was uncharted territory, and this kind of stuff in life isn't included in the 'manuals,' but you are an incredible dad and husband.
Marc, my birth father — Thank you for opening your heart up to me after all those years, and being one of my go-to's for so many things in life. I am fortunate to have such an amazing relationship with you, Melba and Morgan. You all are a huge piece of me, and I am so lucky that we have the relationship we do today. It's hard to believe it's been 8 years already since meeting you. It has gone so fast. I'll never know why I got so lucky to have so many strong and supportive people in my life, but it's something I'll never take for granted.
And to my mom and dad — Without you both, none of this would have been possible. You raised me and gave me the greatest life. I had everything I could have wanted or needed in parents and a family, and for that I am eternally grateful. You always supported me and backed me every step of the way, and encouraged me to meet my birth parents IF it was something that I wanted.  You will never know how much I love you both for being so understanding and loving. I am sure it wasn't always easy, but having your support and guidance and understanding meant more than you'll ever know.
I will always be grateful and thankful for being adopted. I think it has given me an appreciation of life and family beyond what I ever could have imagined. My heart is so full, and I know how lucky I am to have all of these amazing people in my life."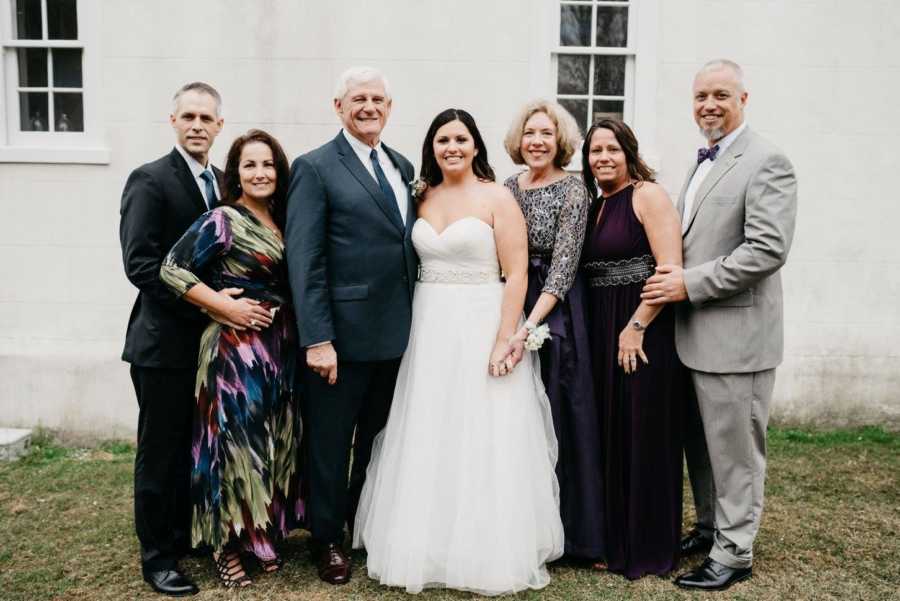 This story was submitted to Love What Matters by Jennifer Stout, 28, of Baltimore, Maryland. Submit your story here, and subscribe to our best love stories here.
Read more touching stories like this:
'How was it possible my Dad had a son out there for 30 years and nobody knew? We are literally neighbors!': Woman discovers she lives next door to half-brother she never knew existed thanks to Ancestry DNA kit
'So uh, yeah, it turns out you're my sister.' He never knew his mom was pregnant with me.': Adopted woman finally finds biological family, realizes she's walked the same halls with them at church
SHARE this story on Facebook if you believe in the beauty of blended families!