Zookeepers at the Houston Zoo in Texas got a big surprise when they entered the monkey enclosure recently.
Kylie, an adult female Goeldi's (pronounced gell-dees) monkey, had given birth at some point during the night. Sadly, the baby was so tiny that she couldn't cling to her mama's fur. In the wild, infants who can't hang onto their mothers don't usually make it. Thank goodness this baby was born surrounded by an army of animal helpers!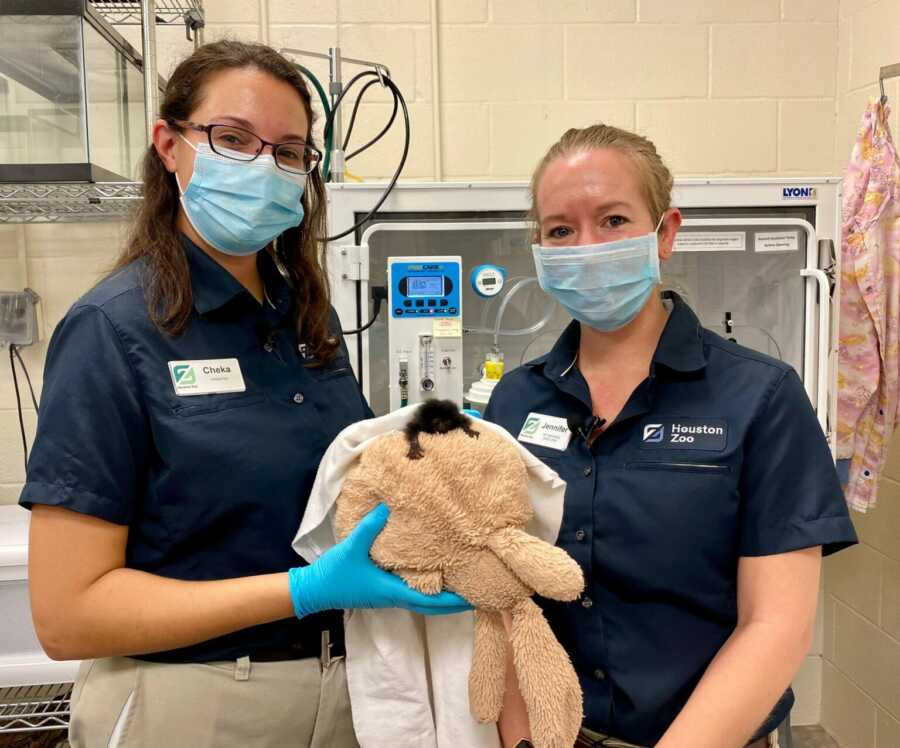 They named the baby Betty after animal lover Betty White, who passed away one month earlier. At birth, little Betty weighed just 34 grams, or 1.2 ounces, and fit in the palm of a human hand.
A typical Goeldi's infant weighs about 50 grams, or 1.8 ounces, so Betty is definitely tiny. The smallest Goeldi's preemie to ever survive was 42 grams, but Betty's keepers are very hopeful that with love and care she'll pull through!
This story originally appeared on InspireMore.
Since her mother isn't interested in her, it will be up to the zookeepers to provide the 24-hour care Betty needs to survive. She has to be fed by syringe every two hours and will be raised by human hands since her mom isn't up for the task just yet.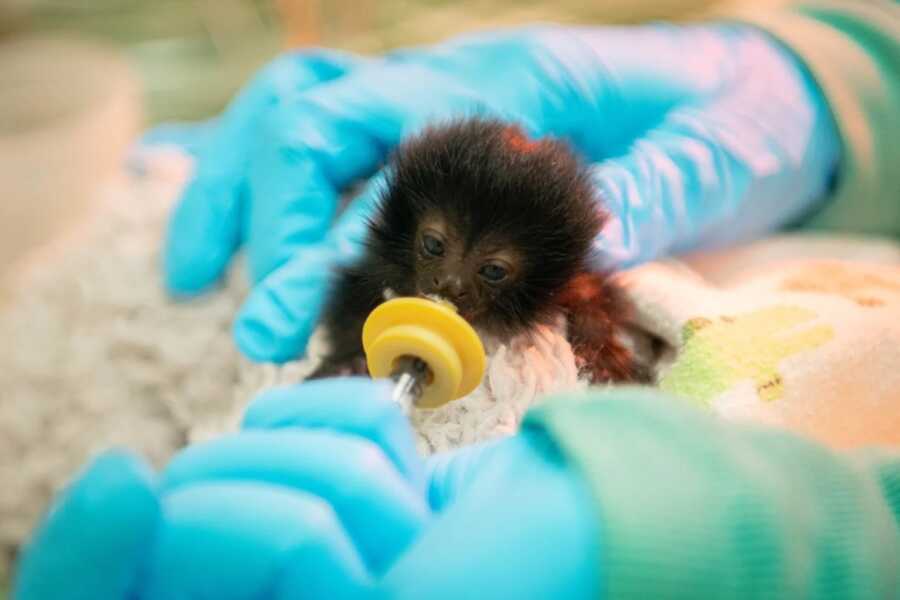 The zoo will keep Kylie and Opie, Betty's father, nearby so the little family can bond as Betty grows bigger and stronger. They are hopeful that in three or four months they can reintroduce the mother and daughter so Kylie will continue raising the baby. By then, Betty will be eating solid foods and will be sturdy enough to grip her mom's fur.
In South America, where Goeldi's monkeys are a native species, infants typically ride on their mom's back for weeks before the stronger, rougher adult males are allowed near them.
Luckily for us, we don't have to wait to see Betty! Houston Zoo has invited the public to visit their live webcam each Wednesday to check in on Betty's progress.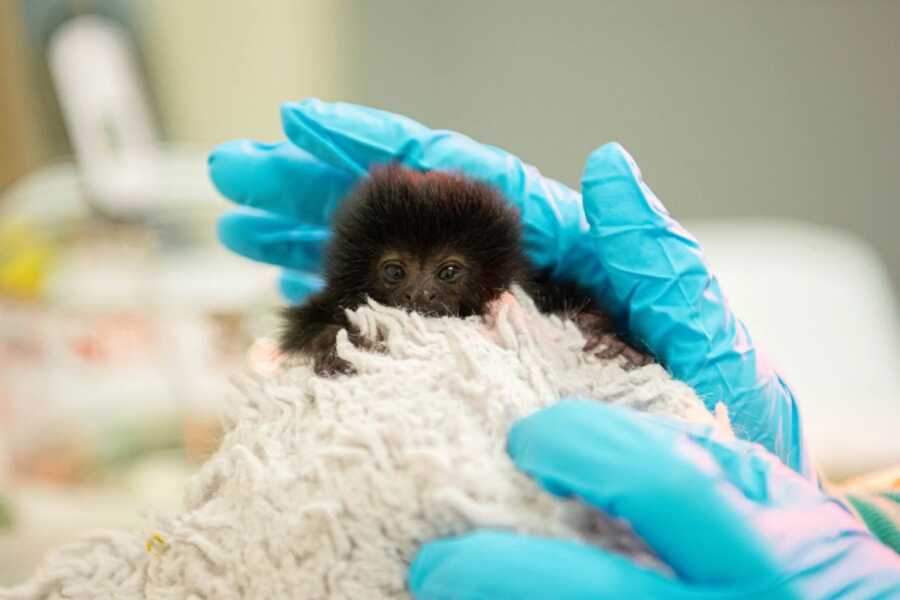 Have you ever seen a cuter little nugget? So tiny! We're rooting for you, Betty.
Learn more about how the Houston Zoo is caring for Betty in the video below.
Last month, the Houston Zoo primate keepers found a surprise waiting for them when they approached the Goeldi's (pronounced "gell-dees") monkey night house—a tiny baby hanging onto a branch in her enclosure. The team moved swiftly to reintroduce her to her mother, Kylie. (1/3) pic.twitter.com/F79OawmLsR

— Houston Zoo (@houstonzoo) February 2, 2022
This story originally appeared on InspireMore. Submit your own story here and be sure to subscribe to our free email newsletter for our best stories, and YouTube for our best videos.
Read more stories here:
'A living plush toy.': Dog with adorably unique Mickey Mouse ears is stealing hearts
15 Photos That Purrfectly Capture The Hilarious Nature Of Cats
Golden Retriever Is So Gentle With Baby Bunnies That They Adopt Him As Their Mama
'Every life matters, no matter how big or small.': Teeny turtle with exposed heart defies the odds
Help us spread smiles. SHARE this beautiful story on Facebook with your friends and family.