Since the early days of the internet, cats have reigned supreme — and it's no mystery why!
Not only are they cute, but they're also furry comedians! From their raging superiority complexes to their hilarious expressions and antics, our feline friends are masters at cracking us up in person and through a screen! So if you're in need of a pick-me-up, prepare for giggles as you check out 15 funny cat pictures below.
15 Funny Cat Pictures
1. Here's what happens when you introduce four pit bulls to one black cat.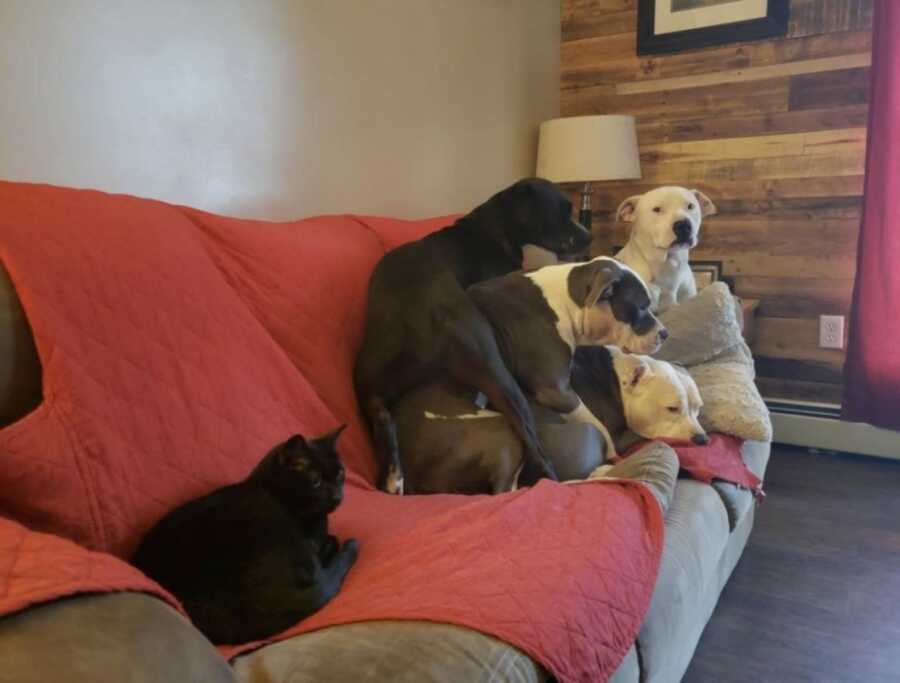 2. "Meggie knows how to communicate despite being deaf and blind."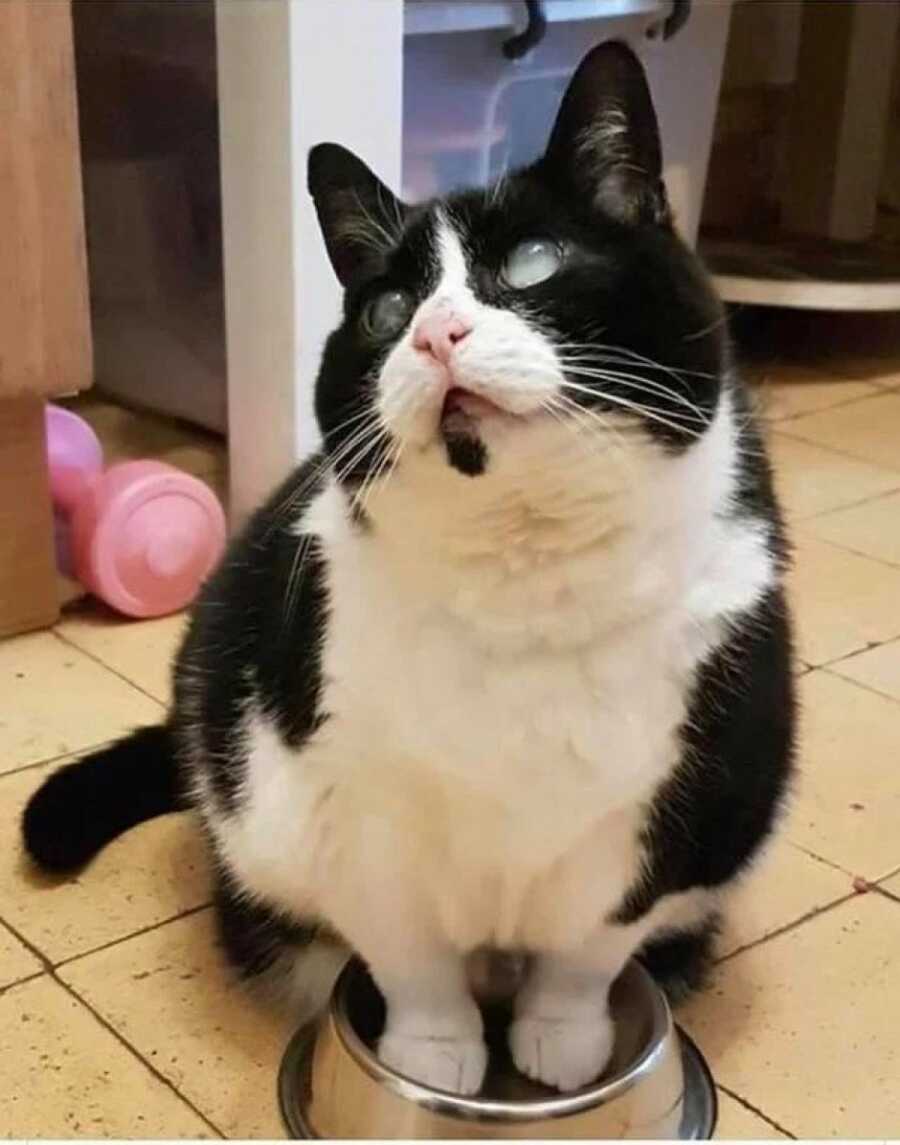 3. "My cats don't like that I go to work so early in the morning now (health care) so they apparently staged an intervention."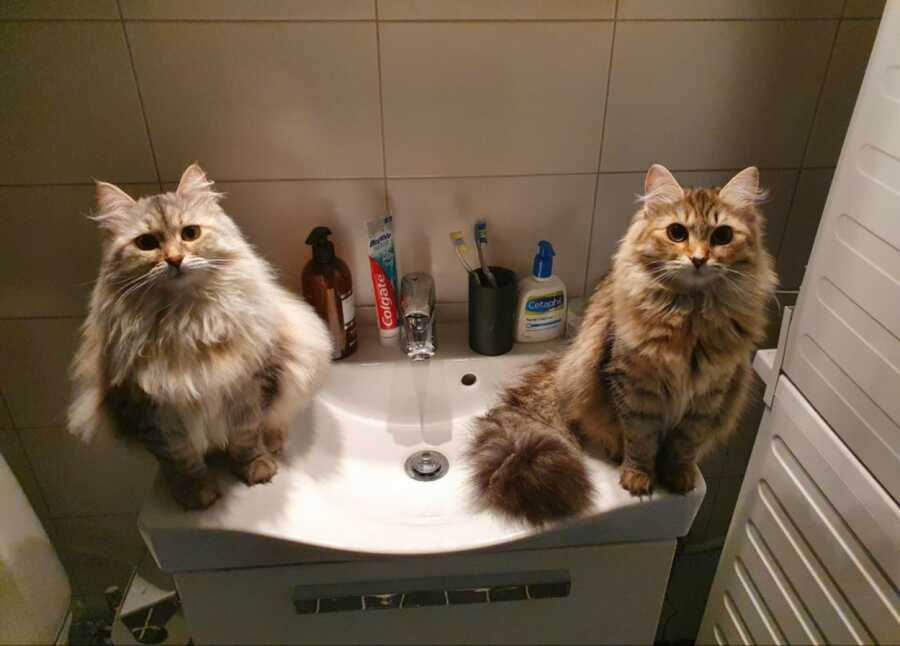 4. "Meowcho Marx."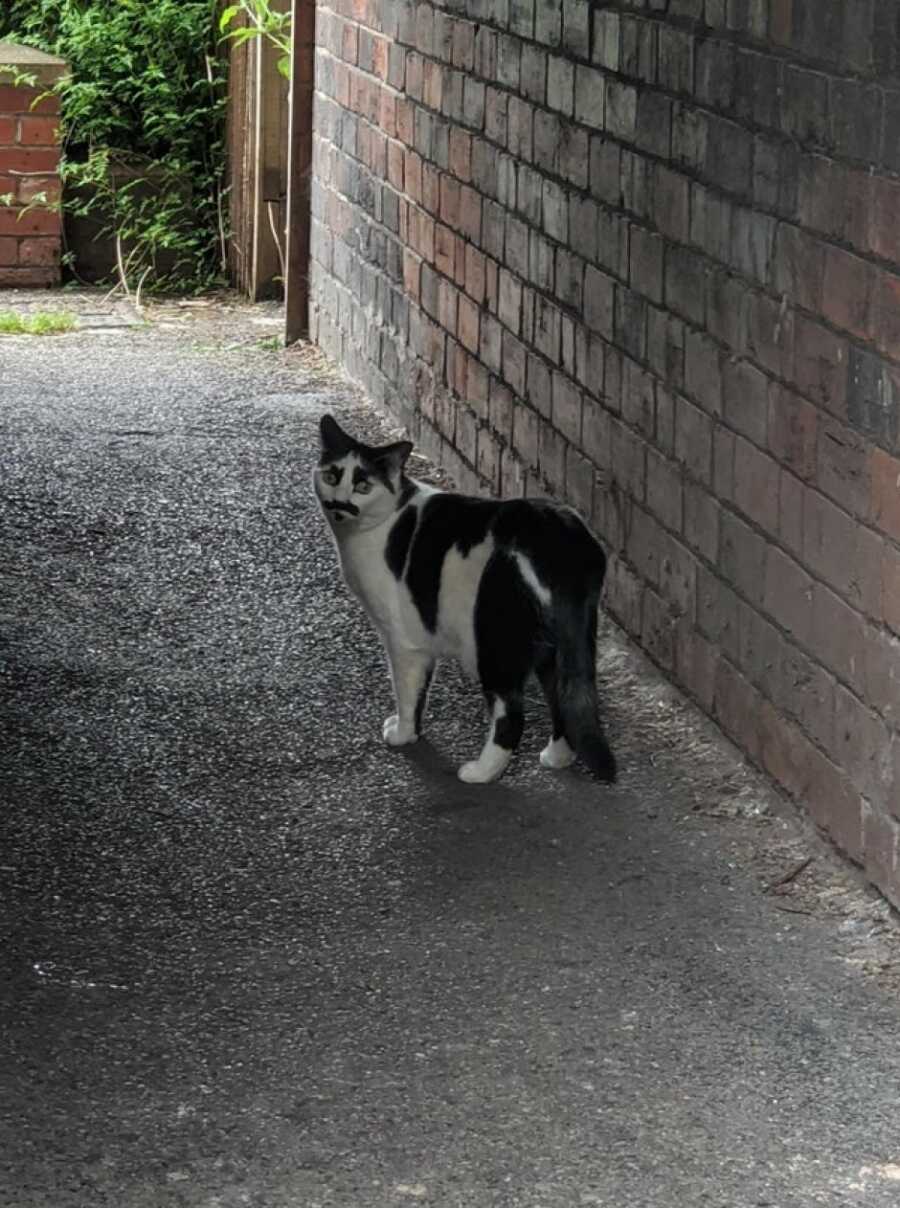 5. "Took a pic of the cat lookin' out the window and accidentally turned him into some sort of God."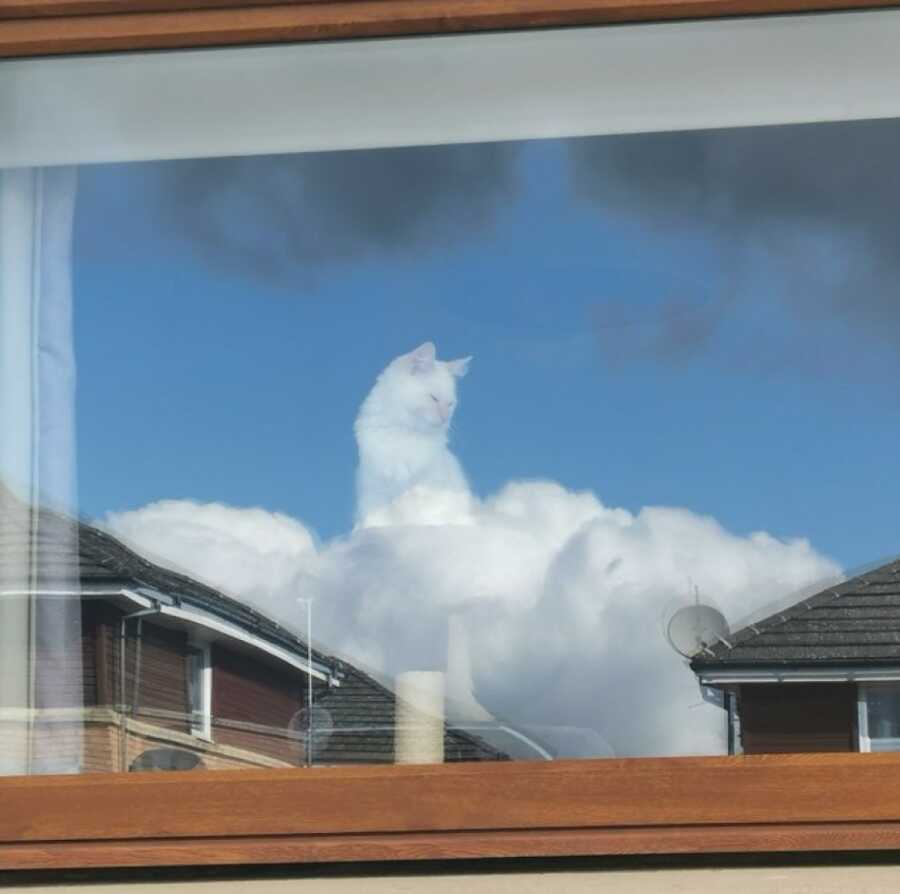 6. Good luck getting that watermelon back!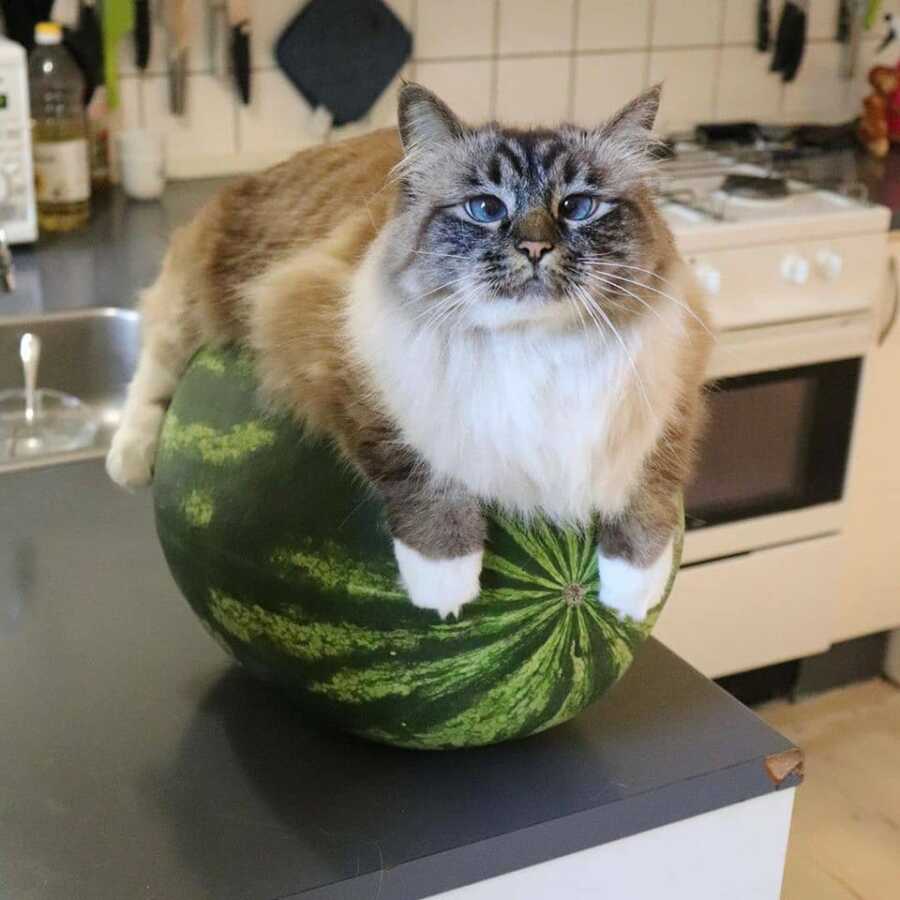 7. Thieves are no match for this paw enforcement officer!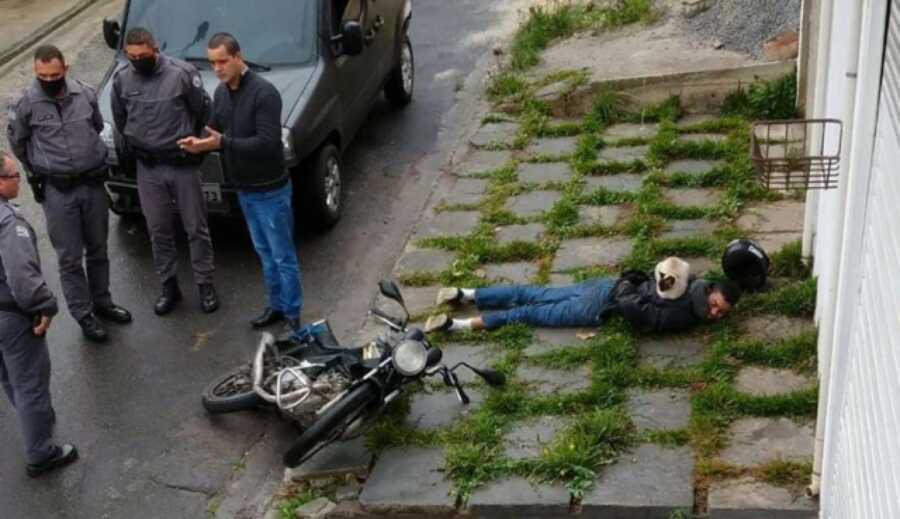 This story originally appeared on InspireMore.
8. The best use of face swap we've seen.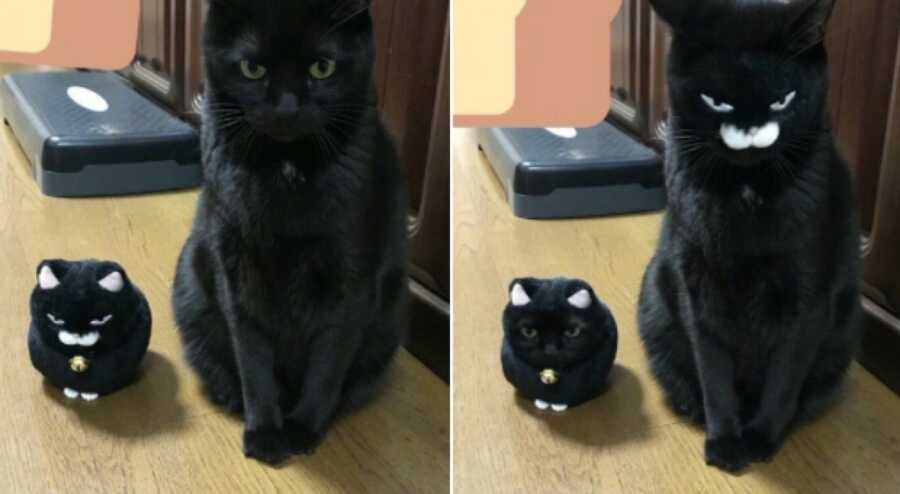 9. Water your kitty every day so she can grow big and strong.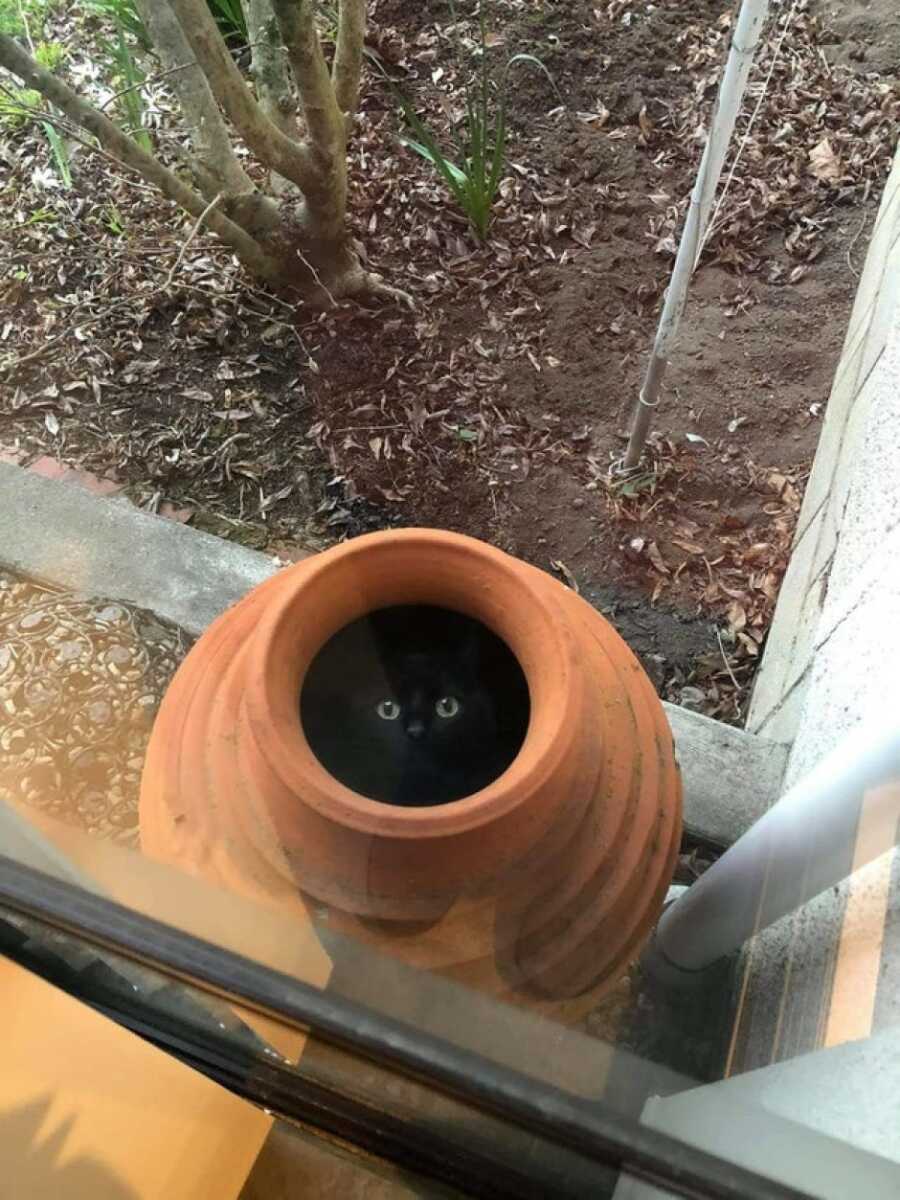 10. "After having a tooth out yoday, my cat decided to use her fish dinner as false teeth."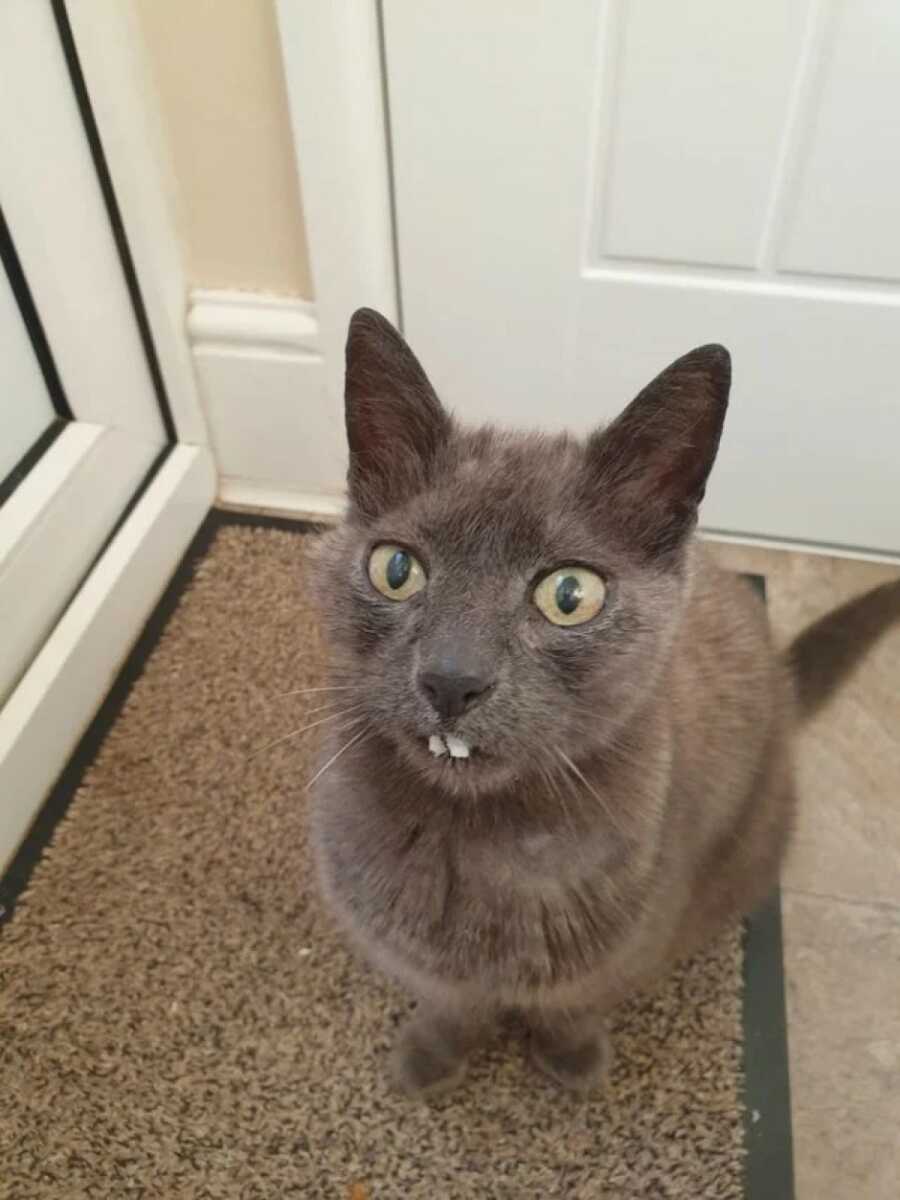 11. As it turns out, Pumpkin isn't a fan of the beach.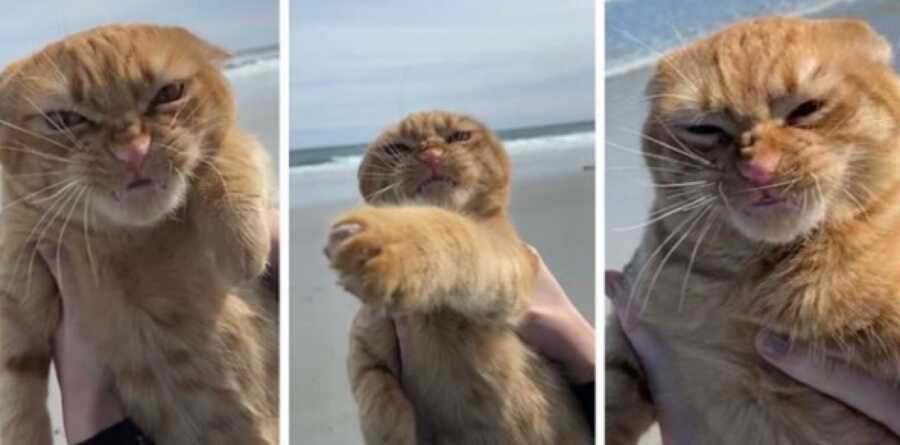 12. "You press the beans, you get the means."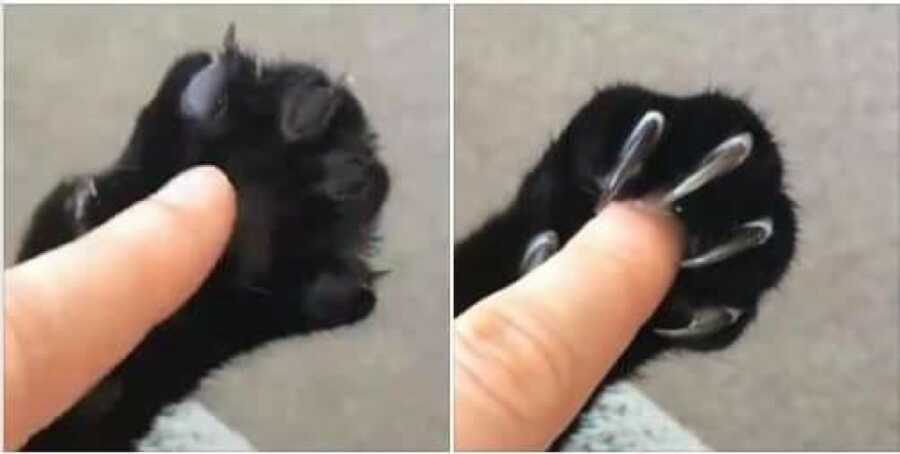 13. Tiny human = the purrfect heating pad.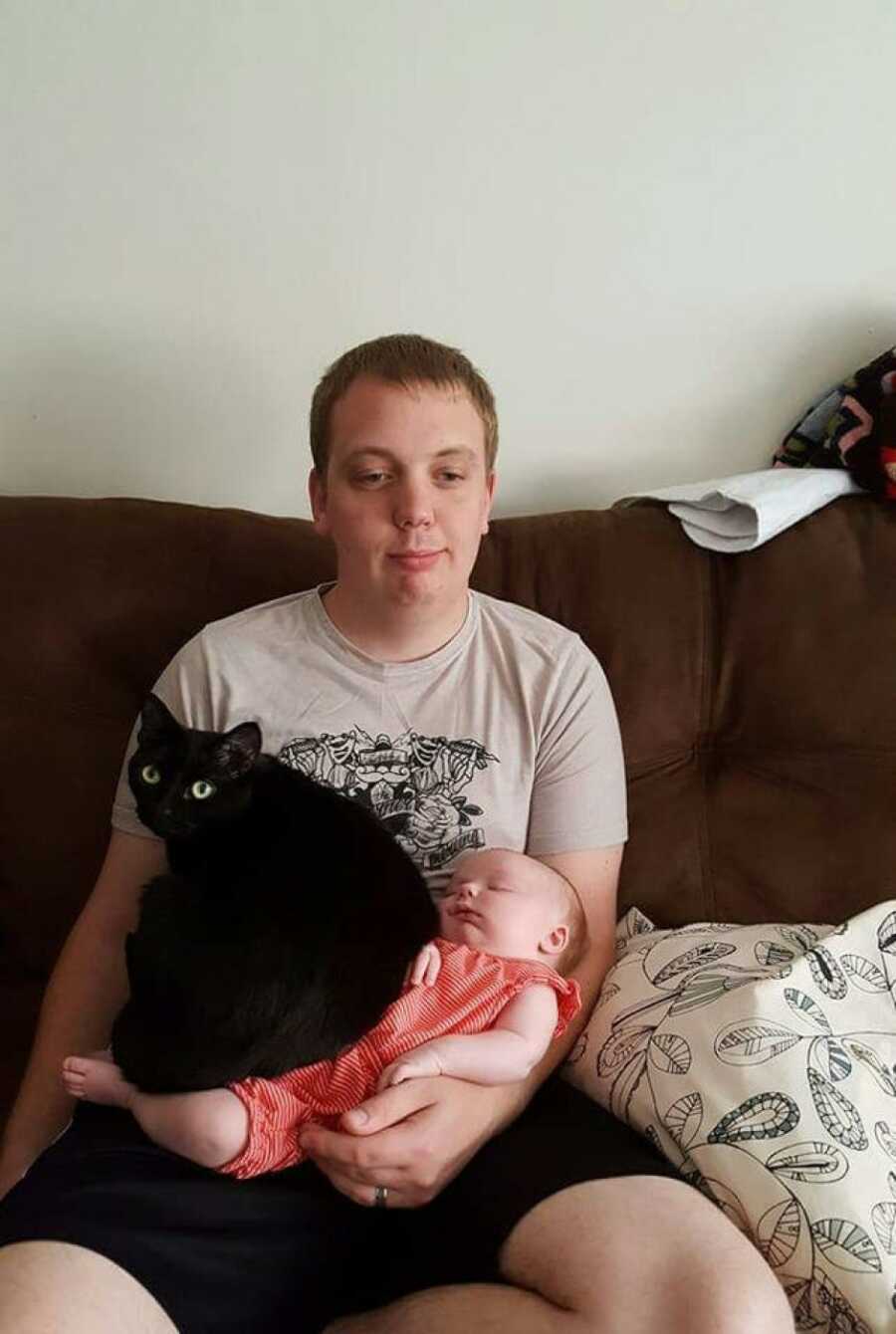 14. "A friend of mine has bathroom art for their cat."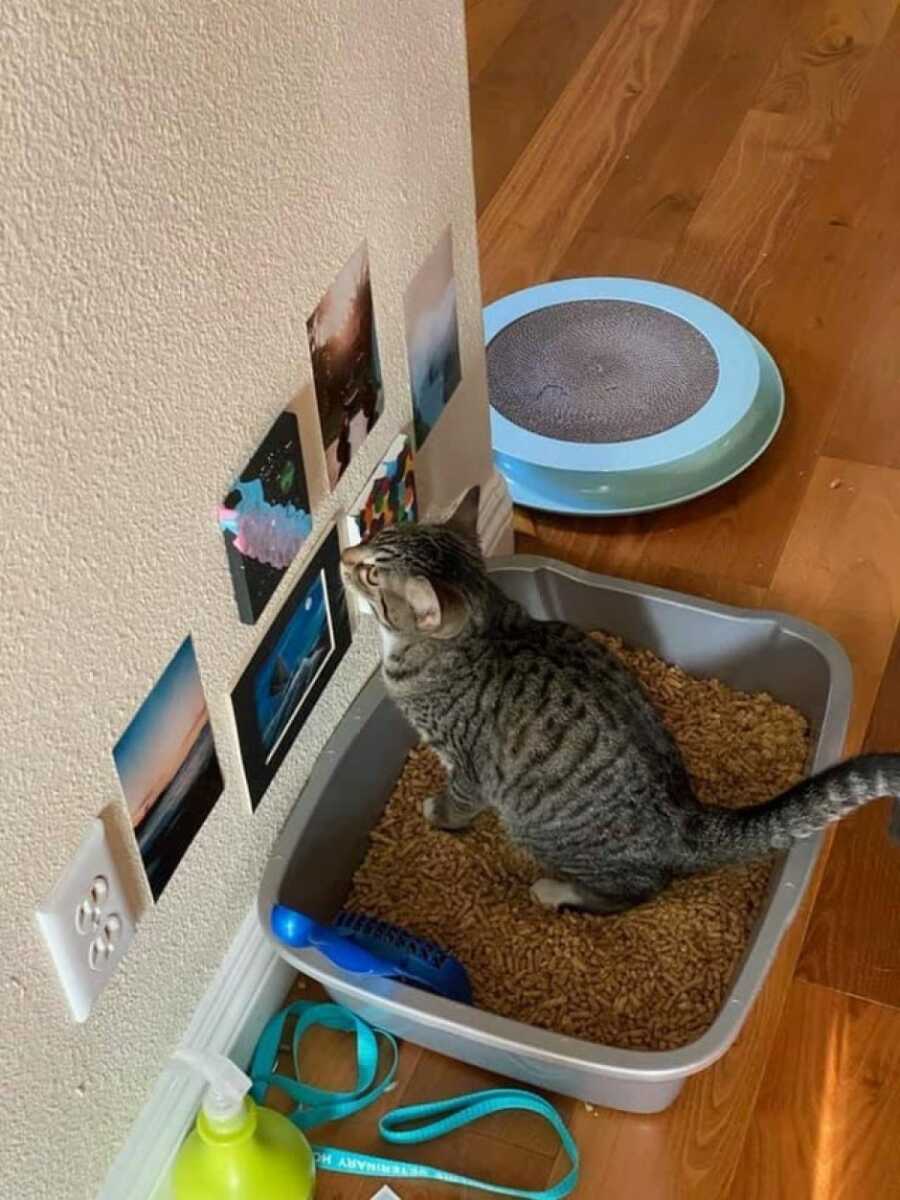 15. This cat's secret weapon to world domination? Alpaca minions.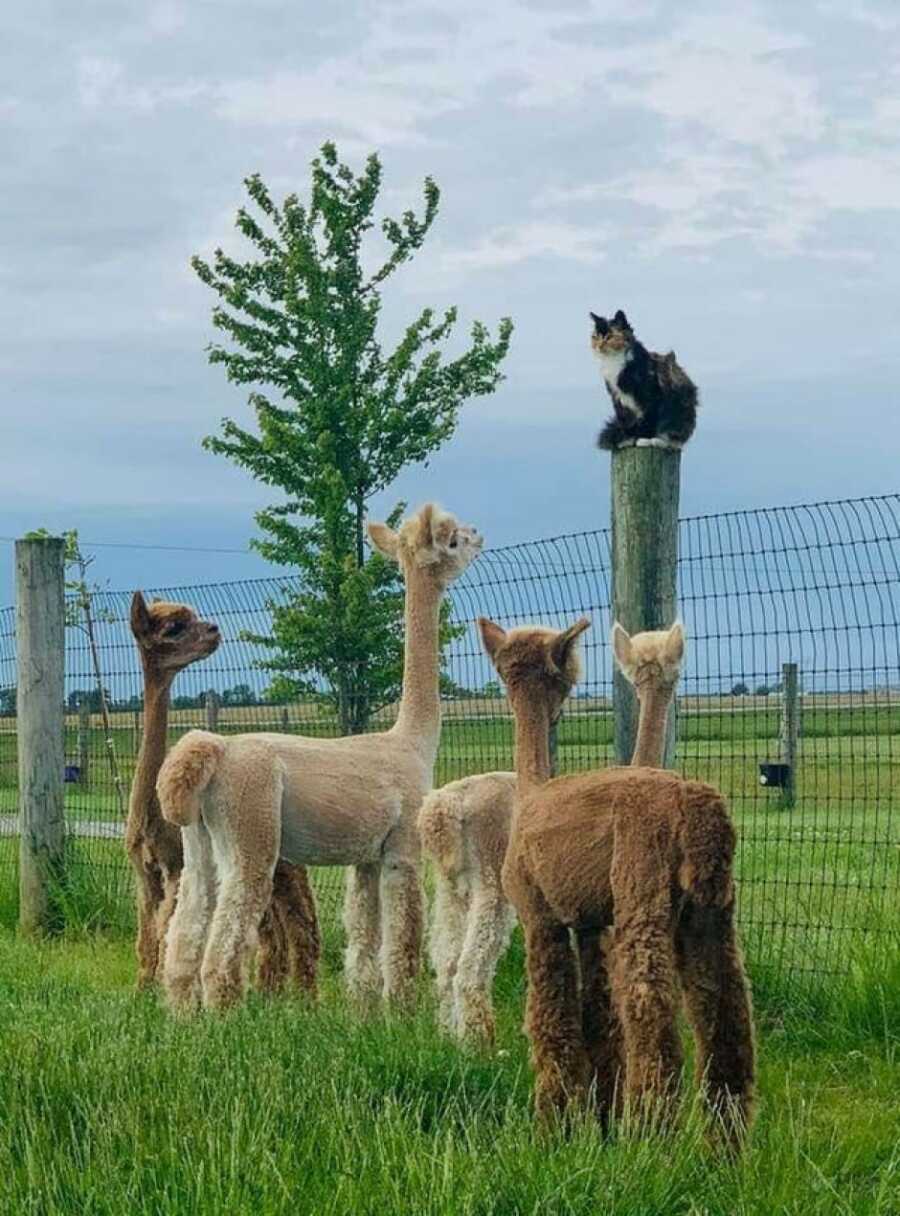 It's no wonder cats have been worshiped for centuries! As someone once said, "Time spent with cats is never time wasted." It's certainly never boring. We'll gladly bow down to our feline overlords for keeping us so entertained by just being themselves!
This story originally appeared on InspireMore. Submit your own story  to Love What Matters here, and be sure to subscribe to our free email newsletter for our best stories, and YouTube for our best videos.
Read more stories like this here:
'She was hit by a tractor. She didn't feel anything.' I started crying hysterically. She was my soulmate, how was I supposed to move on?': Woman with autism finds 'special and strong bonds' in cats
'We are so lucky to have a human like Terry. Terry just came along one day and introduced himself. He said he'd like to brush cats.'
We would be thrilled!' It was love at first sight. His pupils point in different directions. It's given him an oddly-shaped head. We were immediately smitten': Family adopts 'incredible' special needs kitty, Sheldon Thunderpaws
'You should start a Kitten BnB.' I was living in a tiny NYC apartment, working long hours. 'What an amazing idea!': Woman quits job at 'big bank,' becomes 'professional kitten cuddler'
Help us show laughter is contagious. SHARE this beautiful story on Facebook with your friends and family.