"I started fostering kittens in the summer of 2016. I never had a cat before and I always considered myself a 'dog person'. At the time, I was living in a tiny Manhattan apartment and working long hours for a big bank. Dogs weren't really a good fit and my apartment wouldn't allow me to have one, so I thought kittens would be the next best thing. Who doesn't love a baby animal?
I wasn't really aware how big the need for foster homes were when I started. I missed having a pet, but with working long hours, having a tiny apartment, and my love of travel, I figured that adopting one was out of the question.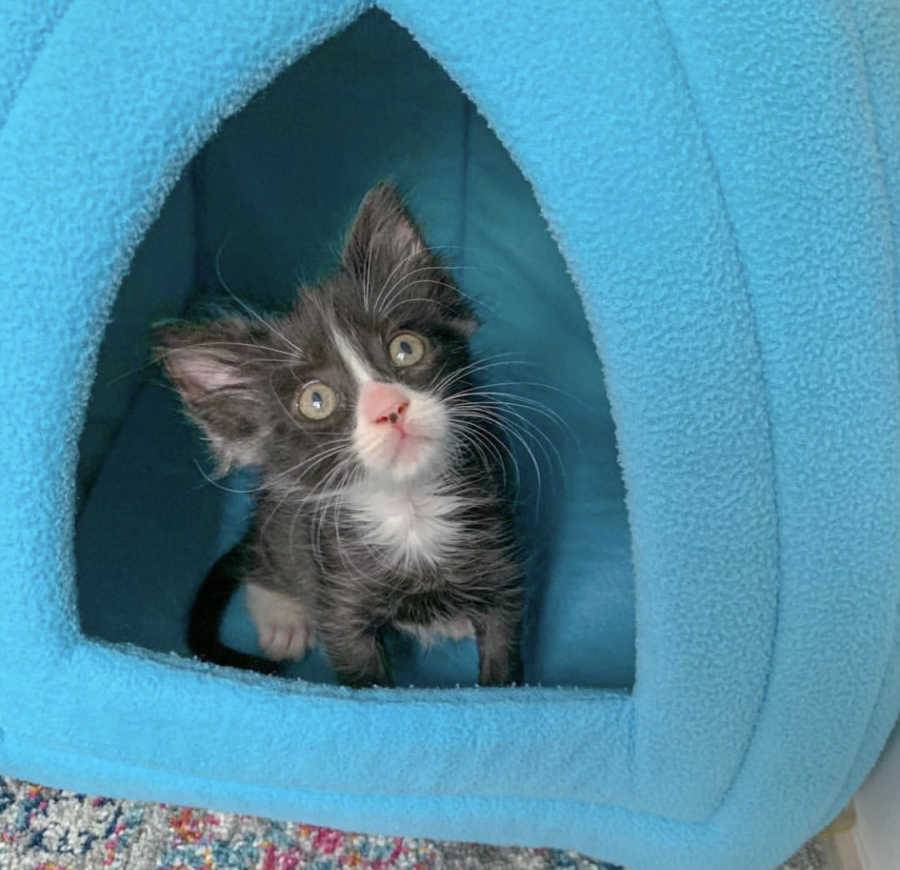 I started fostering for NYC ACC (Animal Care Centers) and got two kittens, Salt and Pepper. I immediately fell in love with them, especially Salt. I had no idea kittens could be so loving! Every cat I was around previously wasn't all that friendly. Salt was social from the beginning and would love to sleep on your neck like a little kitty scarf.
I REALLY wanted to adopt Salt and so did my now husband, Erik, but we were still not sure we were ready. I let Salt go to an adoption event with the shelter and I was secretly hoping he wasn't going to get adopted. We got an email later that day though that he was and I cried hysterically.
After that, I requested new kittens from the shelter and it's been a revolving door ever since. The more I got involved in the rescue world, the more I wanted to help, especially once I became aware of how great the need for fostering was. I started my instagram @kittenbnb to help get my kittens adopted. The name came about because we would joke that our kittens were like our little house guests.
I started getting messages from people asking if Kitten BnB was a real place and that gave me the amazing idea…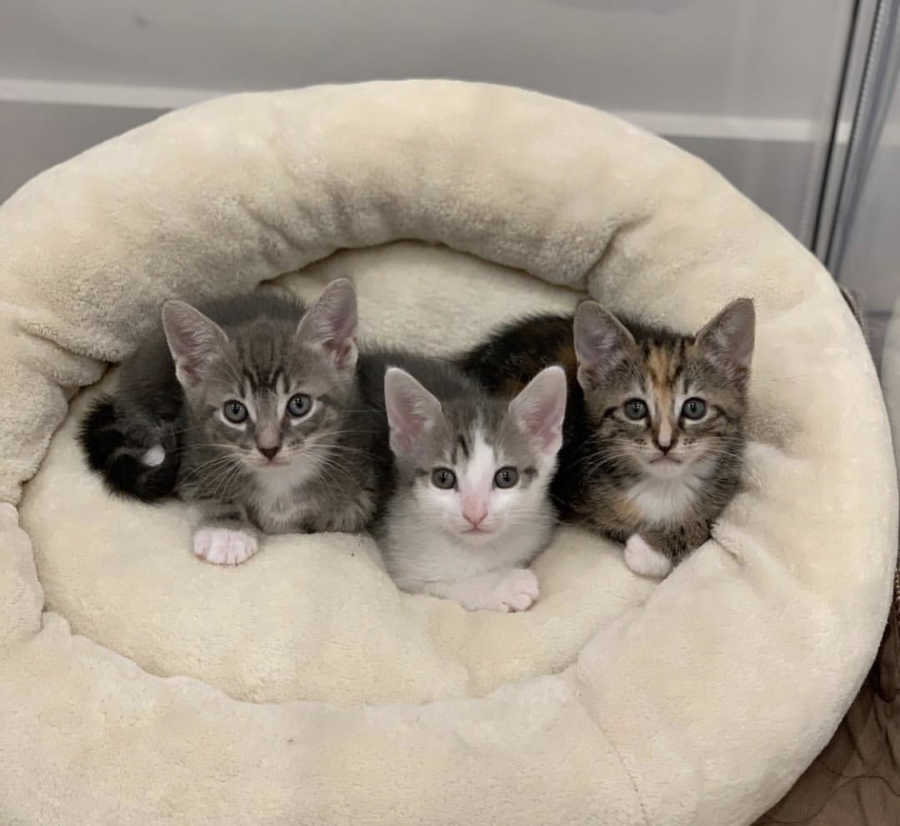 Long story short, I quit my job, Erik and I moved out of our Manhattan apartment, and we moved to Hoboken, NJ to start the real Kitten BnB!
We had our first human guests last July. We have three guest rooms each with their own private bathroom. Kittens are not allowed in the guest rooms and the kittens have their own foster room which is attached to my bedroom. They also have a designated play area in the living room where guests have access to and can play with them!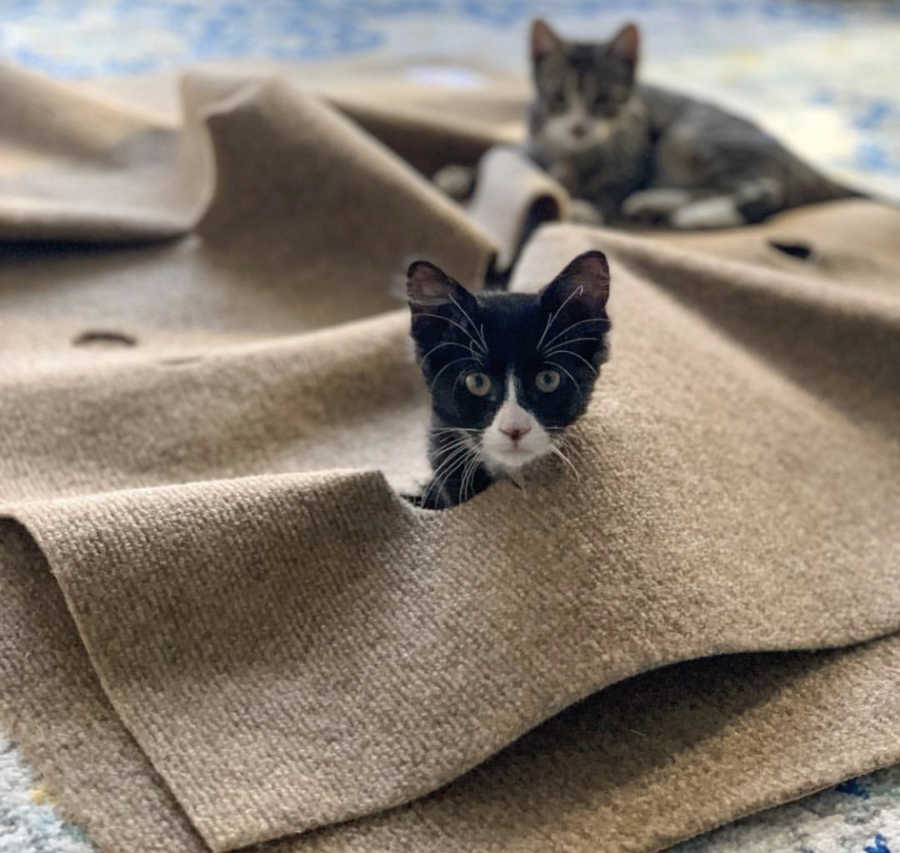 We usually don't allow fosters in the guest rooms but we once had a momma cat who was super friendly and she kept trying to come into the upstairs guest room. I rarely have mom cats. At the time, I had a small playpen that the babies were in but she could easily jump over it. She ended up having full access to the apartment because of that without my knowledge! She loved attention and one night she jumped on the upstairs guest room bed and made herself at home with the guest staying there. Luckily the guest was more than willing!
Kitten BnB brings more exposure to fostering and helps socialize my kittens. It makes them even more adoptable and shows people that fostering can be really fun! I think it also demonstrates to people that might be interested in fostering (but are a little nervous) that it's not as overwhelming as it seems.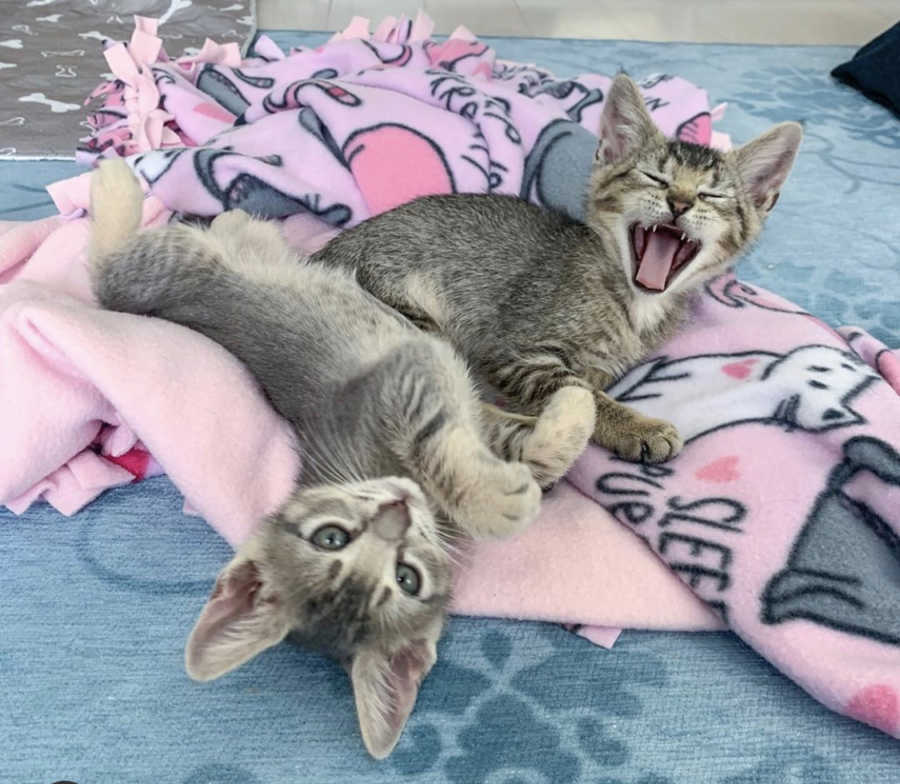 In the past 3 years, we've fostered over 130 kittens and we still have not adopted one of our own. I often get asked why I haven't kept one and people tell me that they could never foster because it'd be too hard to give them up. For me, it's gotten a lot easier to give them up since I'm so heavily involved in the adoption process. It's still bittersweet because I love all my kittens so much. But getting to know their adopters and giving someone their new best friend fills me up with so much joy.
It's an amazing feeling to be able to bring so much happiness to another person. There's nothing better than getting an update about a former foster and seeing how loved and happy they are in their new home. Seeing what was once a shy, scared, and hungry kitten learn to trust, love, and play.
I'm not sure if there is anything more beautiful than that."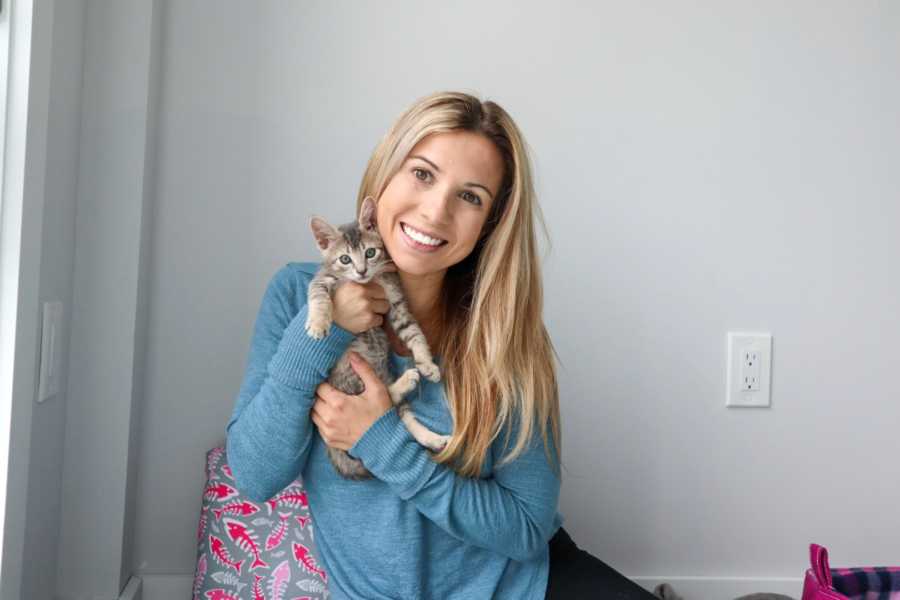 This story was submitted to Love What Matters by Jess Thoren of Hoboken, NJ and the owner of Kitten BnB. You can follow her journey on Instagram and Youtube. We'd like to hear your important journey. Submit your own story here, and be sure to subscribe to our free email newsletter for our best stories.
Read more beautiful stories about those that help animals here:
'Woman celebrates rescued baby squirrel's survival with newborn photo shoot'
'Lucky pets rescued from storm-ravaged Puerto Rico'
Please SHARE this story on Facebook and Instagram to encourage others to live life to the fullest.