"It all started in May 2020 when Charlie was starting to show strange symptoms. She was losing her balance easily, complaining of headaches, and vomited a few times randomly at 6 a.m. with no other sick symptoms. One doctors visit later and Charlie was immediately sent to have a CT scan done. A long two hours after the CT was done, we got the call that Charlie had a tumor in her brain.
We rushed over to the hospital and an MRI was done. Surgery was scheduled for less than 36 hours later. Before surgery, Alecs and I were warned about a common syndrome that is developed after brain tumor removal in the specific area Charlie's tumor was in— the cerebellum. They told us that, basically, Charlie was going to wake up unable to do anything she was before. Talk, walk, sit up, use her hands. It was a devastating thing to anticipate upon all else. I was about 36 weeks pregnant at the time. I couldn't imagine bringing another life earth side while fighting for my other child's life. As a mother, I was at my absolute lowest point.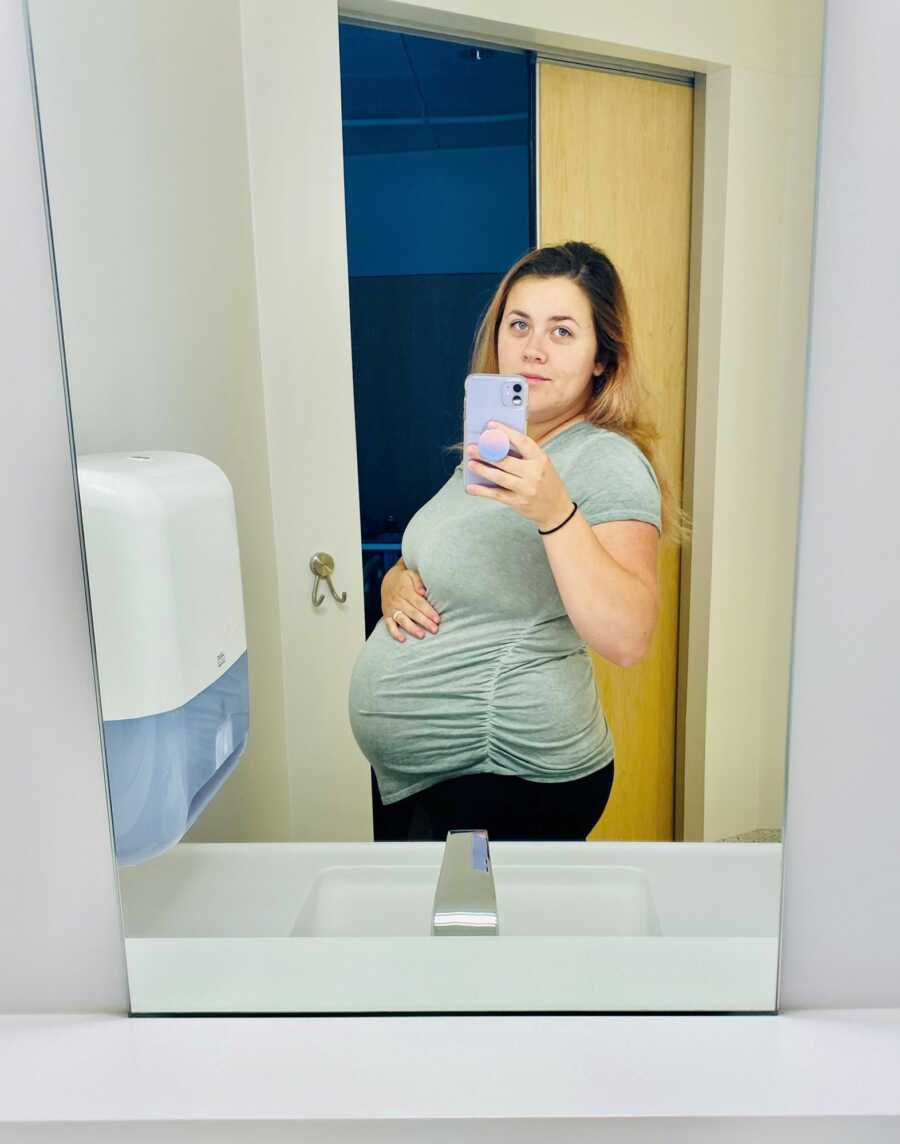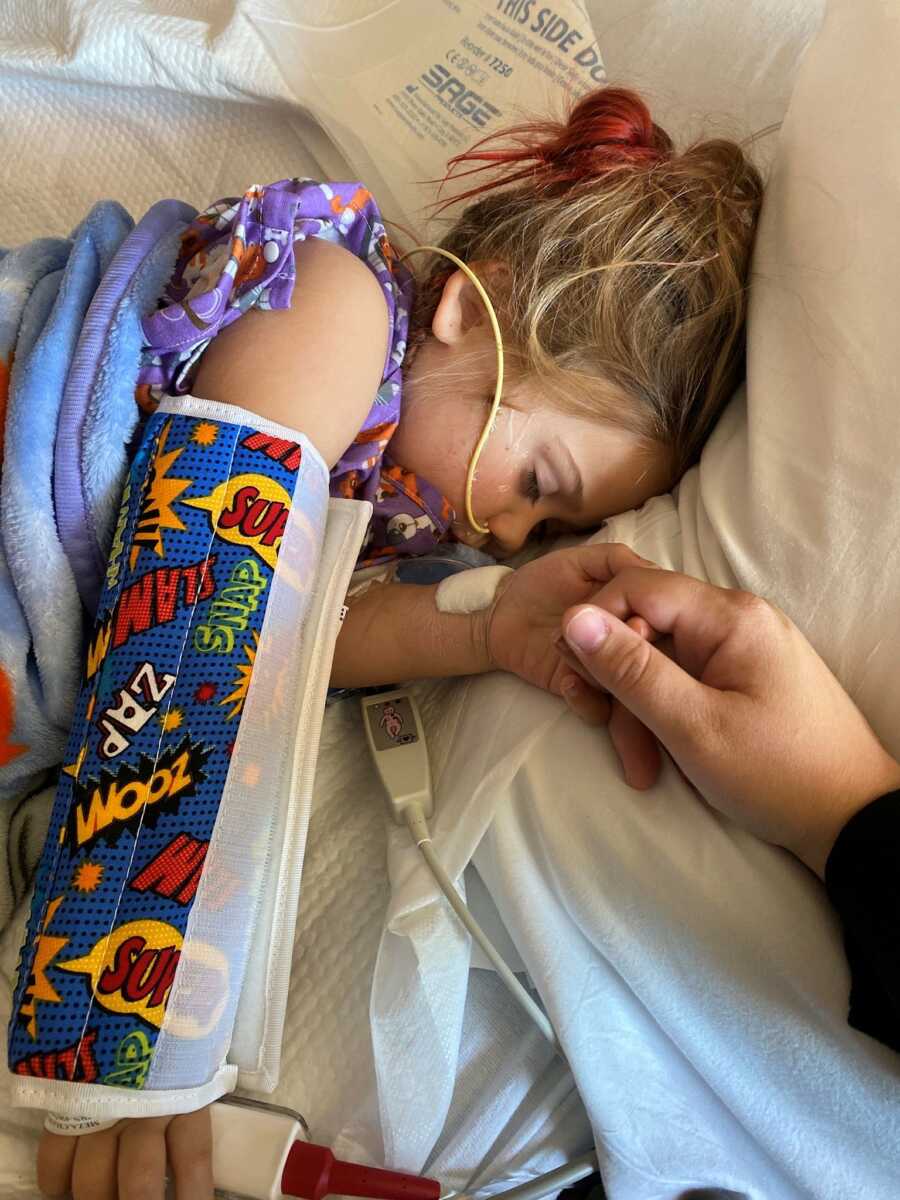 After a grueling 10-hour procedure, Alecs and I were immediately called by the surgeon herself and were told they predict, by the look of it, it is cancer. The tumor looked like a pediatric cancer called 'medulloblastoma.' It was devastating to hear the word Charlie and cancer in the same sentence. And because of COVID-19, there could only be one parent with Charlie during this time in the hospital, causing a lot of emotional hardship for everyone. And, shortly after Charlie's first high dose chemotherapy cycle, I had an emergency C-section and almost lost my life. Not even a full two weeks after my c-section, I was back in the hospital for Charlie's second chemotherapy round with my newborn.
Charlie endured 10 high dose chemotherapy rounds where she stayed in the hospital half of each month for 8 months. In the middle of these high dose chemotherapy rounds, we received Charlie's tumor's final pathology. It turned out they needed to treat Charlie with more than what they had originally planned. We could either radiate Charlie's brain, or opt for an Ommaya Reservoir (head port) and insert chemotherapy directly into Charlie's spinal fluid.
Less than a month later, the surgery was planned to insert the Ommaya Reservoir and start treating the spinal fluid immediately. She received 10 doses of chemotherapy through her head port on top of the other treatment. Charlie has endured many unpleasant symptoms as a result from the intense chemo such as vomiting (she had to have an NG tube for 8 months to keep her weight stable), exhaustion, brain fog, mood changes, neuropathy in her limbs, stiffness in her ankles, stomach pain, hearing loss, and from the whole experience is showing signs of PTSD.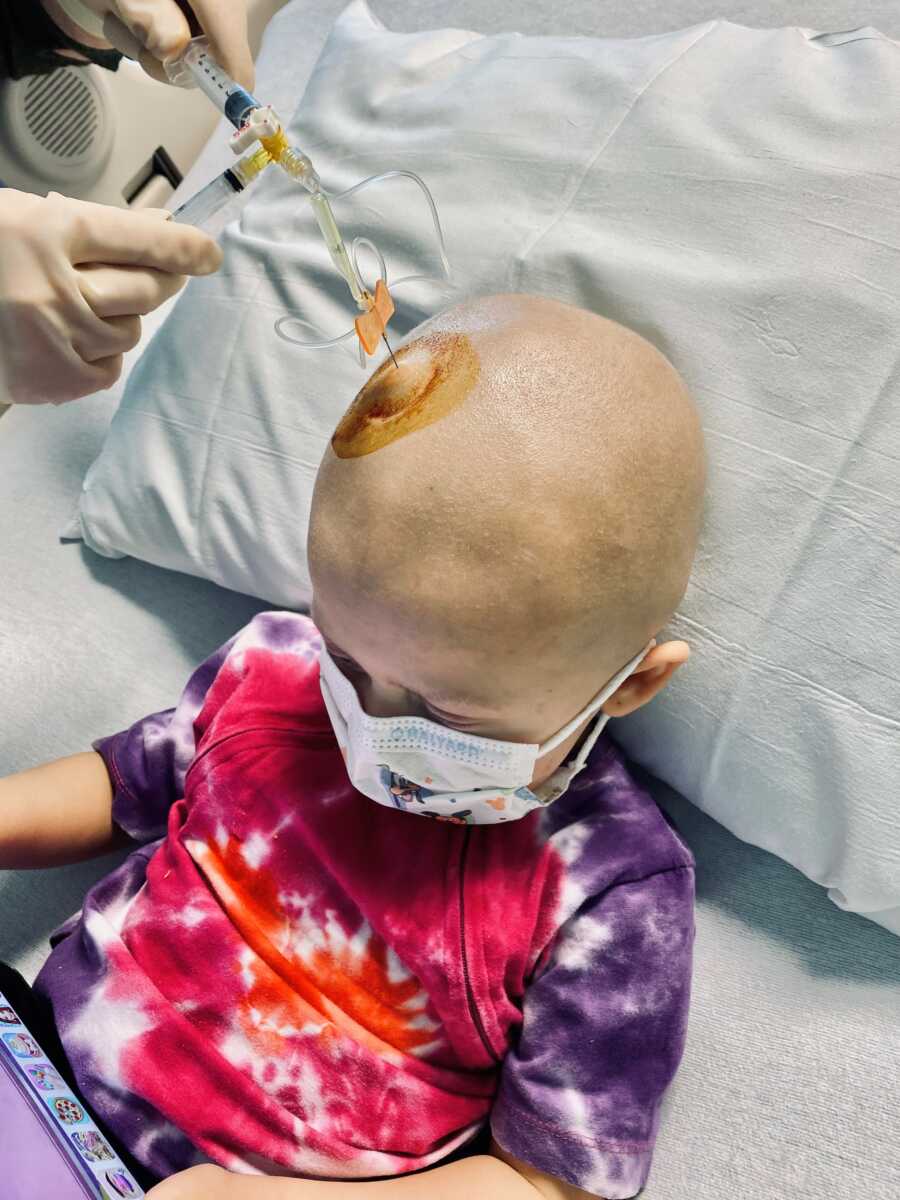 In January, Charlie completed the high dose chemotherapy and switched over to maintenance chemotherapy that is taken orally at home for 21 day cycles at a time and weekly labs are drawn. She has just completed these cycles August 31st. She is now officially done with chemo and can hopefully recover quickly and return to a new normal.
Enduring a pandemic on top of the cancer diagnosis has been really isolating and has caused even more anxiety. I was scared of cancer all the while scrubbing down my groceries in fear of any germs getting into my home, especially while Charlie was neutropenic, meaning she has basically zero immune system and a simple cold would send her to the hospital.
Upon feeling isolation, I decided to make an Instagram sharing Charlie's story. I didn't expect much from it, but we have just surpassed 6,000 followers and it truly feels like I have a family on the internet. A family full of people who truly love and care about my family and also some of them who can sadly relate to what we are going through. It was a really tough decision on whether or not we wanted to take Charlie's story public, but I had the pull to do so, especially after learning the heartbreaking facts of how poorly childhood cancer research is funded. I knew I had to fight and advocate and hope that Charlie's story was enough to pull all hands on deck. I couldn't not try to push for change. And I will continue until these children get the research they deserve.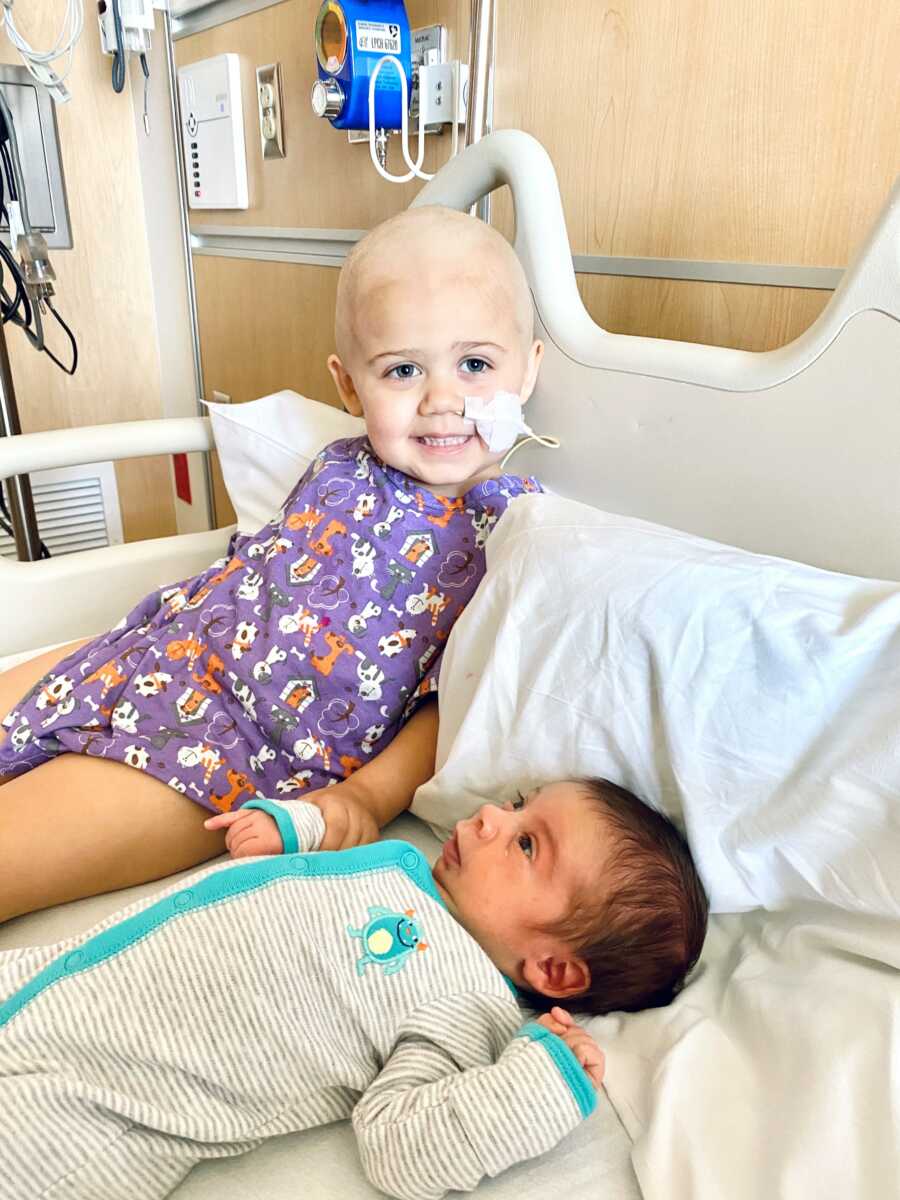 Childhood cancers only receive 4% of the governments annual cancer research funding, with the remaining 96% going to adulthood cancers. In result of this, childhood cancer patients are being treated with outdated medicines created for adult bodies over 30 years ago. Some childhood cancers don't even have a treatment at all, resulting in a 0% survival rate. Not to mention the fact that these toxic medications (aimed for adult bodies, not growing and developing children's bodies) cause life-long side effects in these children. This is simply not okay. These children, including my wonderful daughter Charlie, deserve more than 4%.
To put into perspective, Starbucks makes as much money as the NCI spends on childhood cancer research annually in just 5 DAYS. The 4% is being spread extremely thin with over one hundred types of pediatric cancers and all of their subtypes. This needs to change.
It feels like the majority of the people fighting for this to change are the families that have gone through it or currently still are. It's hard to see children in pain. It's hard to navigate relationships with someone going through your worst fear. Myself, a long with my fellow childhood cancer parent friends, have experienced a distance between friends and family after diagnosis. You'd like it would be the opposite, right? Well it's not. Family and friends fall off the face of the planet because they don't know how to handle what is happening. Why? Because it is so horrifying. It's easy to just scroll past it all and act like it isn't going to happen to you. Turn a blind eye. I know this because I was that person. And look at me now. Pediatric cancer isn't rare like everyone seems to think it is. 1 in 285 children will be diagnosed before they reach adulthood. I fight for better treatment for children you might know that get diagnosed in the future. I don't want people to hear, 'There isn't anything else we can do for your child,' I don't want, 'Maybe this would work.' I want, 'This will work. There is a cure.'
Charlie is on a protocol mixed with another German protocol, never done before. This means medical teams can 'guess' how well it will do. But nobody truly knows. This is pre-clinical trial. They want to give Charlie the best shot at living a normal life. That's all I want. But we don't know if this treatment will work. We just have to hope it does based off of guesses.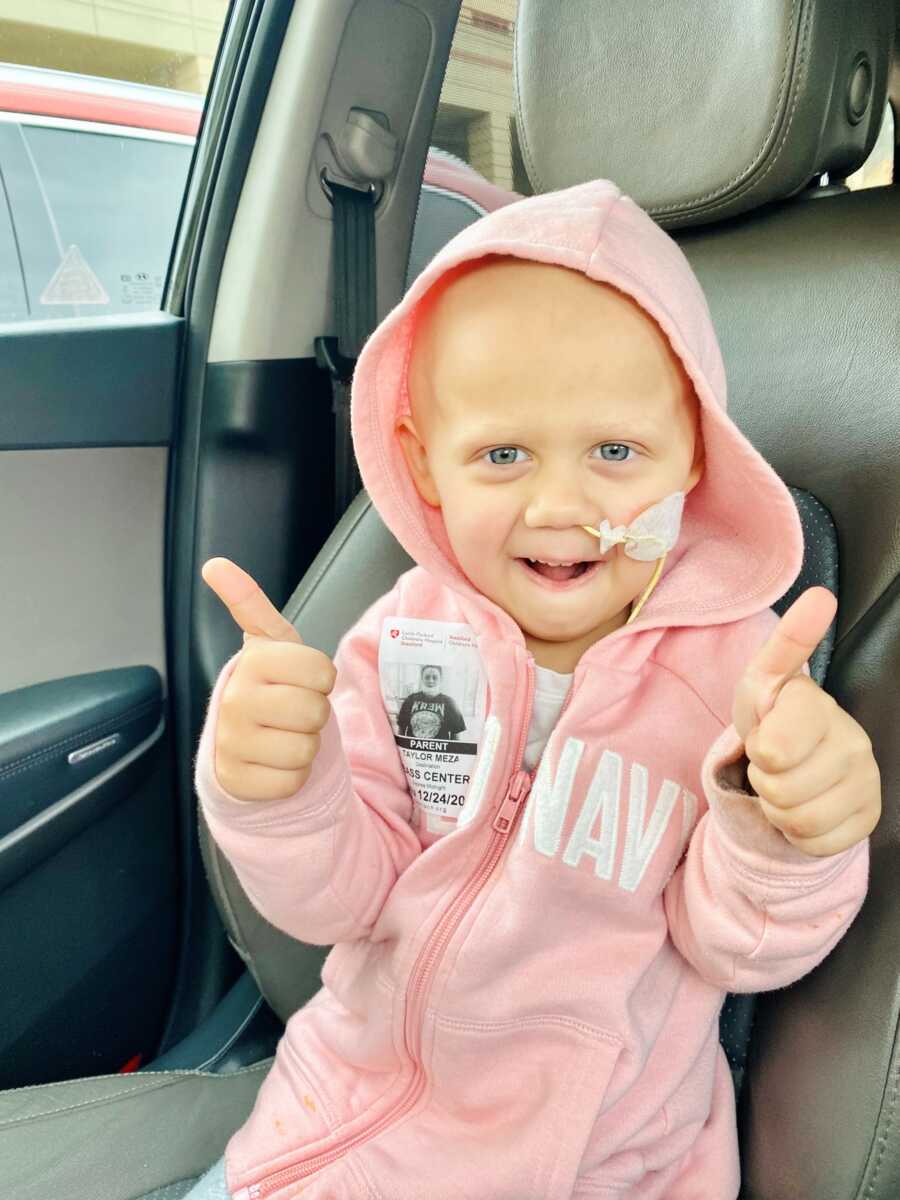 Living with the uncertainty of tomorrow can be really debilitating sometimes. I try not to think too much about what I can't control, but as her mother, I truly can't help it. I see friends burying their children and my heart sinks. What if that's Charlie? I have to convince myself otherwise and calm myself down multiple times every single day. I'm learning how to live more in the moment because of it. Every problem surrounding us seems so small now.
I guess that's something 'positive' I've gained from this experience. It's made me appreciate life so much more. It's made me let go of the small stuff. It's made me realize how important it is that I take care of myself so I can take care of my three small children. I still can't wrap my head around everything that has happened, but I'm working on it. I struggle with PTSD from all of the things I've endured this past year.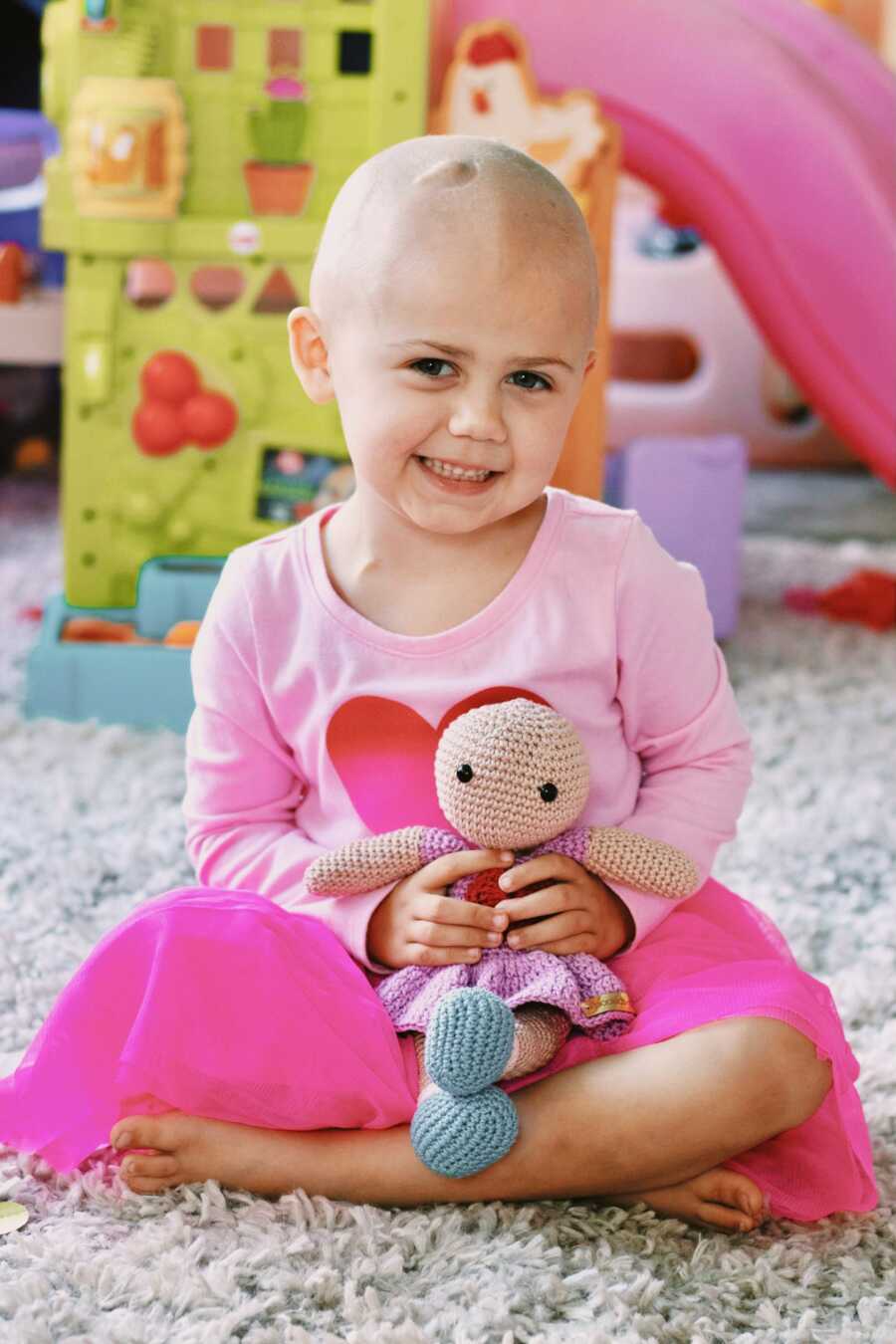 I also struggle with anxiety and depression as a result from the anxiety. It's been a whirlwind, to say the least. The stress was actually so bad that it was causing inflammation in my body and I was having new health issues arise. I'm working hard to take care of my health and get back on track, especially now that Charlie's treatment is complete. I just want to leave this last year behind and start anew with my family, whom is now stronger than ever.
If you're a cancer parent reading this, know you are so incredible. You're going through a parent's worst nightmare and you don't have any other choice but to push through. I'm proud of you. This life is not for the weak, that's for sure. Your best is good enough. Better times are ahead. Hang on tight.
If you'd like to be a part of the change in demanding more research funding for childhood cancers, please go to the link provided below and sign the petition to demand more for these children. This petition is making big leaps towards making a change, so much so that it will be recognized by the White House."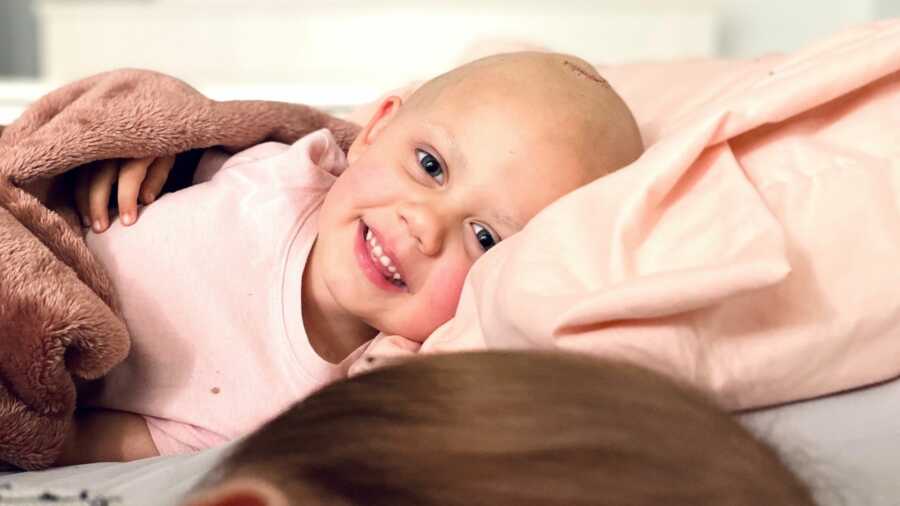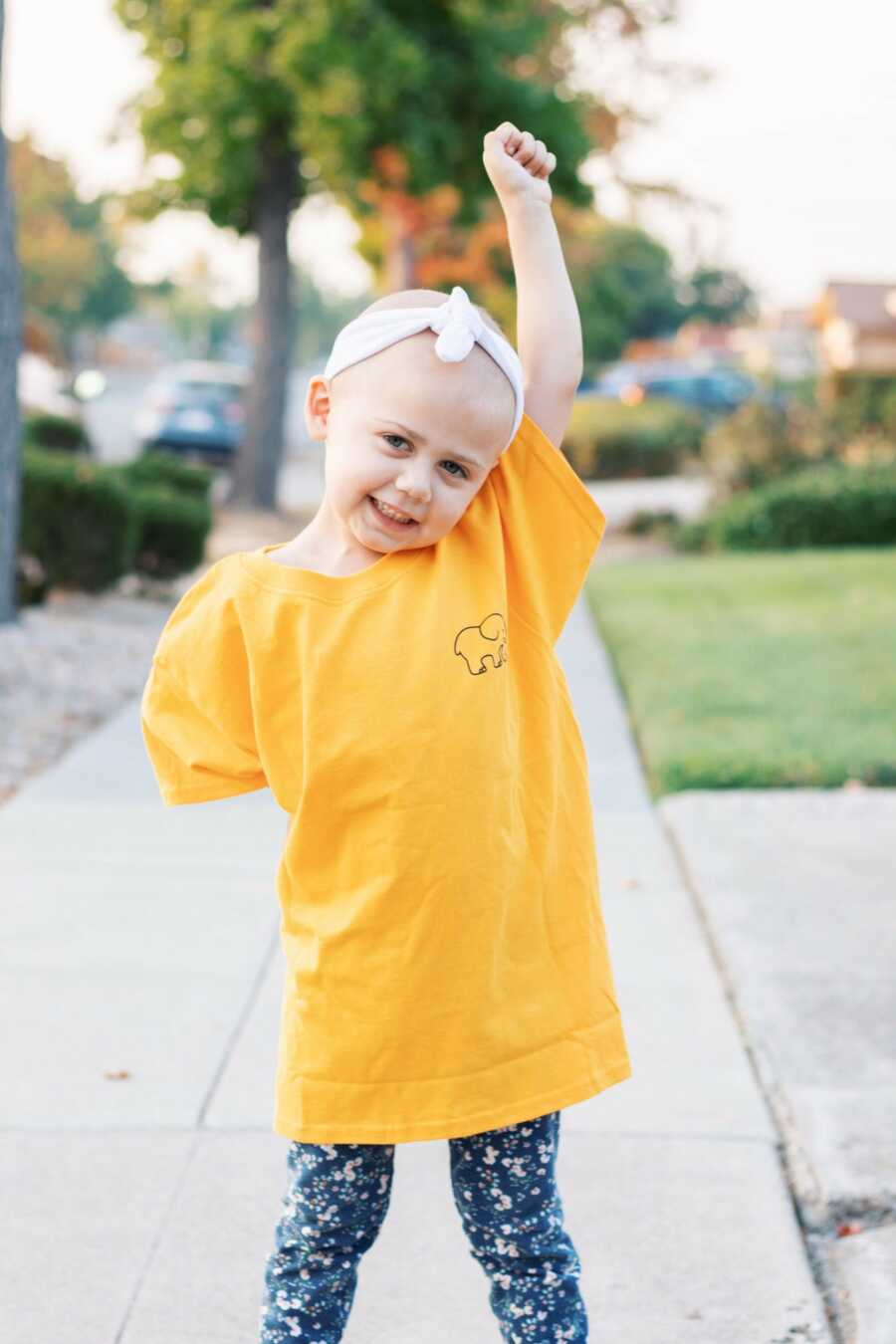 This story was submitted to Love What Matters by Taylor Meza from San Jose, California. You can follow her journey on Instagram, and sign this petition. Be sure to subscribe to our free email newsletter for our best stories.
Read more stories like this here:
'He held up his sign: 'Cancer is hard. Being black is hard… I want to survive both.' Just then, a police officer turned back around.': Police officers touched by childhood cancer fighter
'With perfect clarity, our 20-month-old looked up at us. 'I love you.' It was a miracle days before he passed.': Father recalls tender moment son diagnosed with childhood cancer shocked parents, 'Those words are forever etched in my memory'
Do you know someone who could benefit from this story? Please SHARE to let them know a community of support is available.