"It's been 1,095 days since I held my baby boy for the last time, marking the worst day of my life and the realization of every parent's worst fear. It was a day I dreaded since the day on January 7th, 2016, when we stared at a black and white CT image of a sphere the size of a tennis ball that consumed a third of my baby's brain. I sat there with my wife, with Hayes in her lap as she rocked him back and forth, losing her breath as tears strolled down her cheeks.
That was the end of our previous life. Our new world consisted of fear and uncertainty that is the lonely reality of childhood cancer. Despite being 3 years since the day he took his last breath and I got to hold him for the last time, the grief remains. The pain is prevalent, these milestones are hard. I still ache for my little boy. I crave his smile. I crave his little giggle. I miss his eyes. I miss sitting in the hospital room and seeing his eyes light up when Daniel Tiger's Neighborhood came on the TV. I yearn for the giggles we shared when I would make him laugh out loud playing puppets with one of the many stuffed animals that laid in his crib.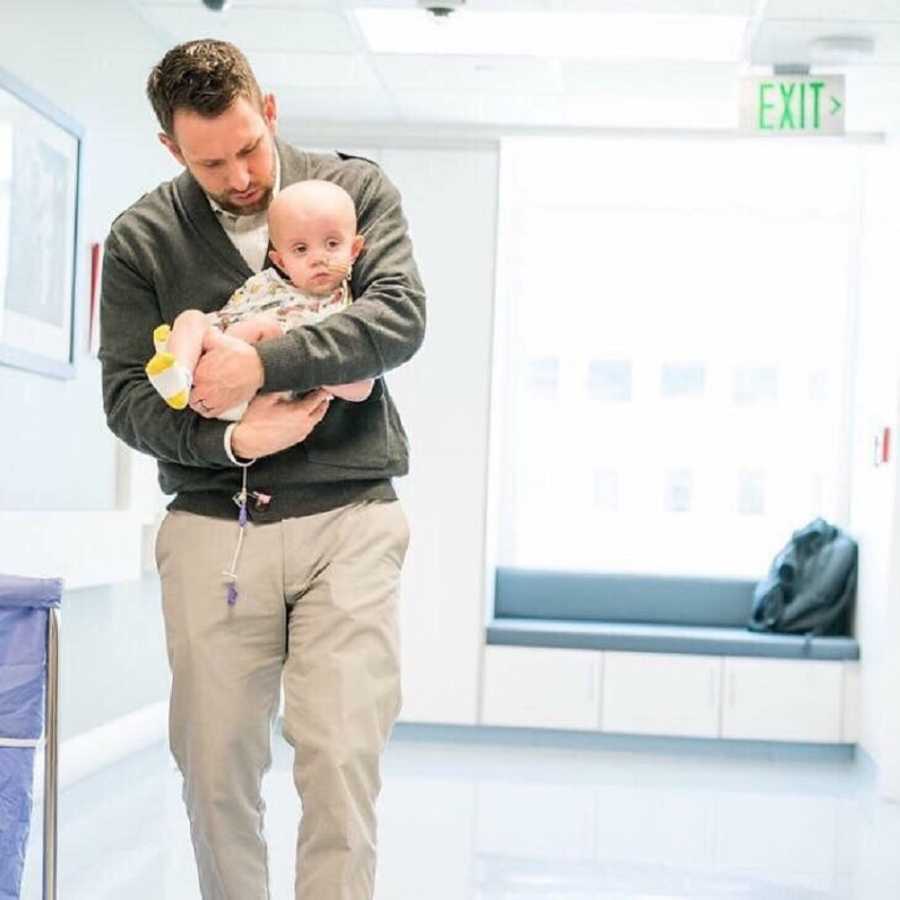 Despite the waves of grief that crash on me at any given, uninvited time, I am able to look back with none of those 'I wish I would've… moments. There were no regrets in those amazing 20 months that I shared with my boy. When Hayes was diagnosed at just 9 months with a rare form of brain cancer, Choroid Plexus Carcinoma, I never knew how many remaining days I would get with him. It was because of that uncertainty that I learned to live in the moment. I never looked back and I never looked too far ahead. I embraced every hour I got with him as if it were my last, because I knew it very well could've been. We soaked up every waking hour with him, and even the times when he was asleep. We used to wake him up and get him out of his crib at night just to hold him in our laps while my wife and I decompressed on the couch and his other siblings slept. Our moments were special and savored.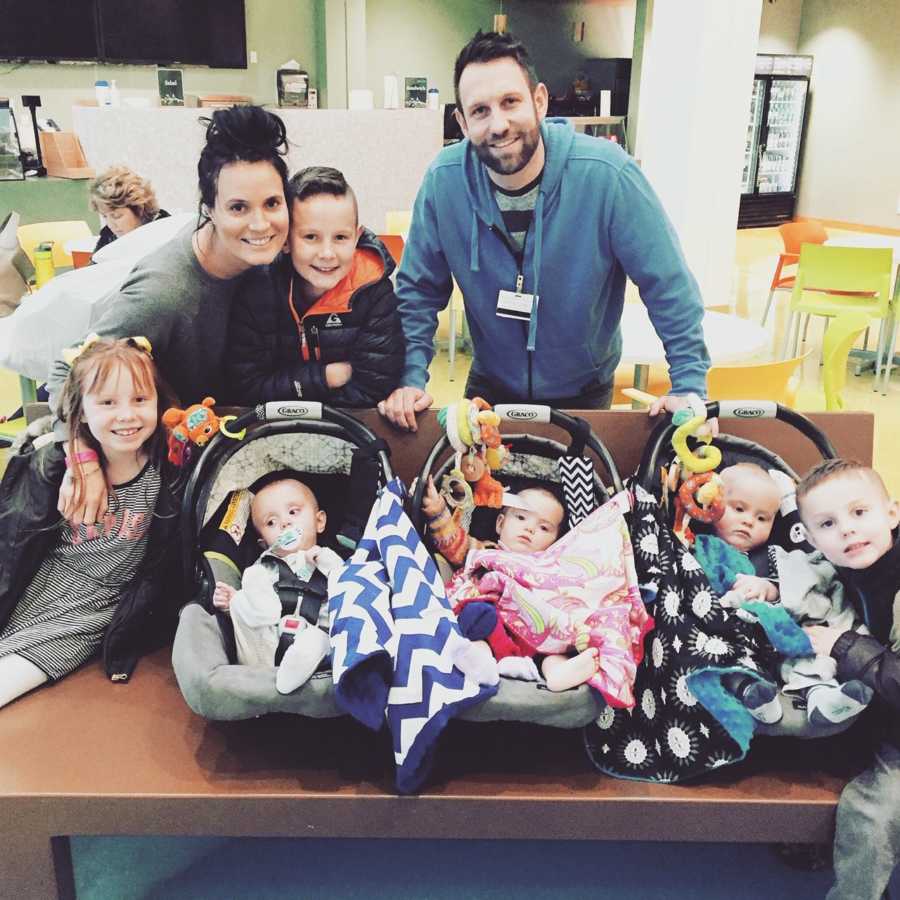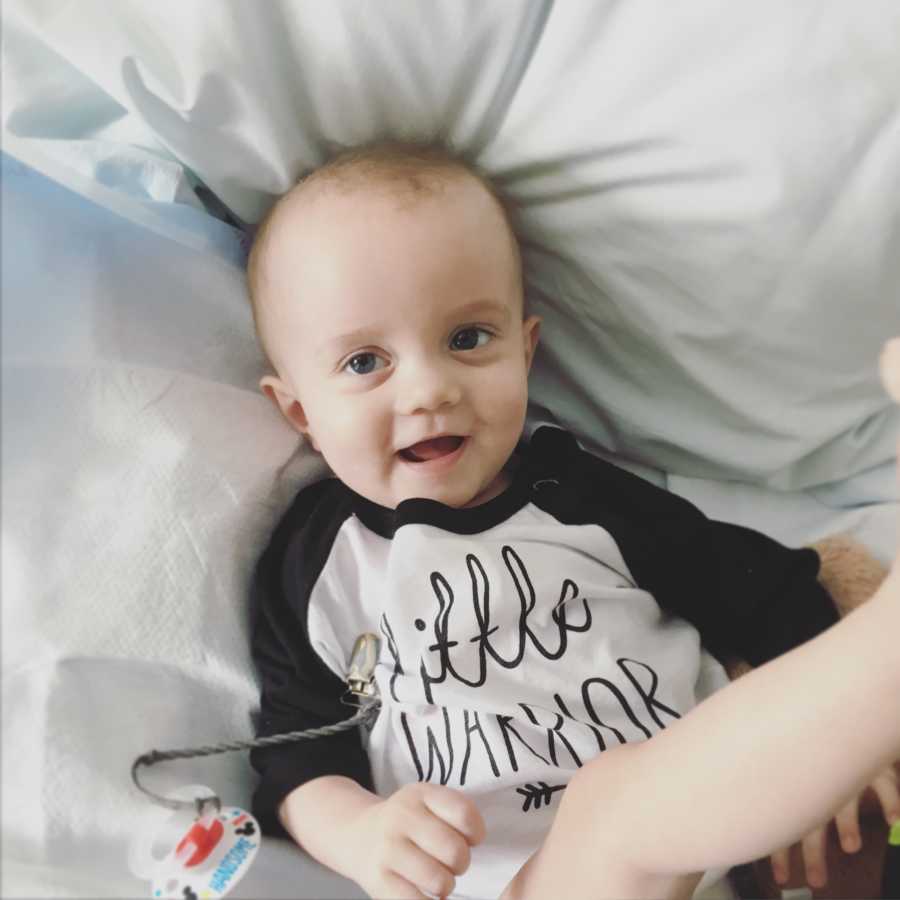 As I sit here, 3 years since he passed away, I try my hardest not to ask God while we didn't receive the miracle we asked for, but rather focus on some of the miracles we got along the way, like those days since the ER visit. Each day since that diagnosis was our own little miracle, but nothing compared to the miracle that came just days before he passed away. At just 20 months old, Hayes had only verbalized one word. Dog. Yet, just days before he passed, he responded to my wife and I as we laid over his crib with tears falling from our cheeks and expressed our love for him. With absolute perfect annunciation, our 20-month little boy looked up at us and said, 'I love you.' Those words are forever etched in my memory and often get me through some of the lonely times.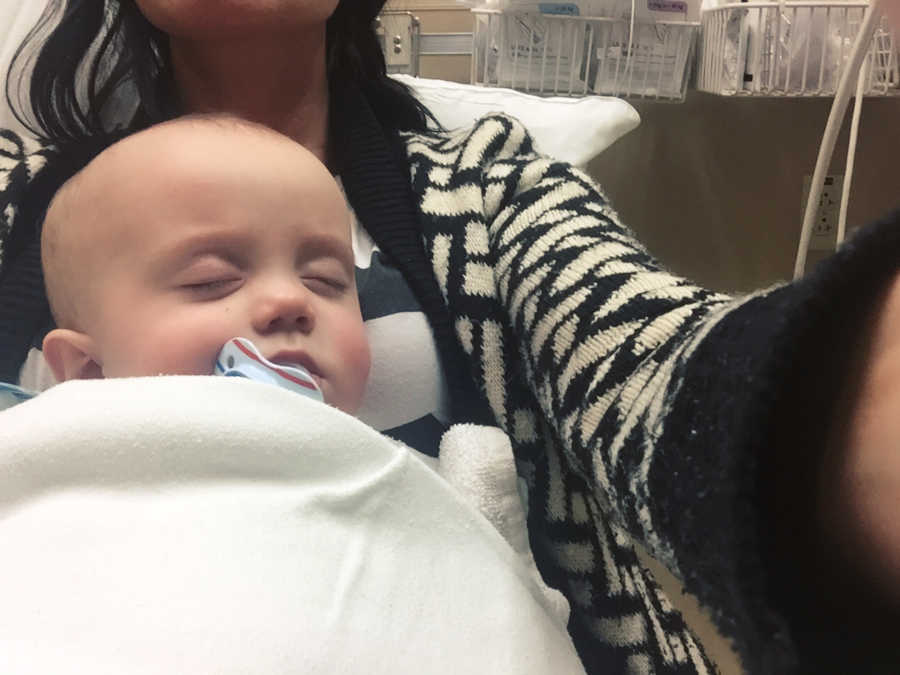 If there is one thing I want everyone to know about Hayes it's that he genuinely loved seeing others happy. He loved watching people smile and laugh. He would watch his triplet brother and sister, Heath and Reese, as they played back and forth and laugh as the two of them laughed. His joy in life came from making other people happy, and observing others as they experienced happiness. All this while he was going through the most intense, rigorous chemotherapy regime humanly possible. So, as I mourn for my little boy 1,095 days since I last held his little hand, I honor him by living the way he did and embracing each day in the now. I now live my life with far more purpose than ever before. I try to honor him by creating joy for others through our Hayestough ffoundation, because that's what Hayes taught me. That is his legacy."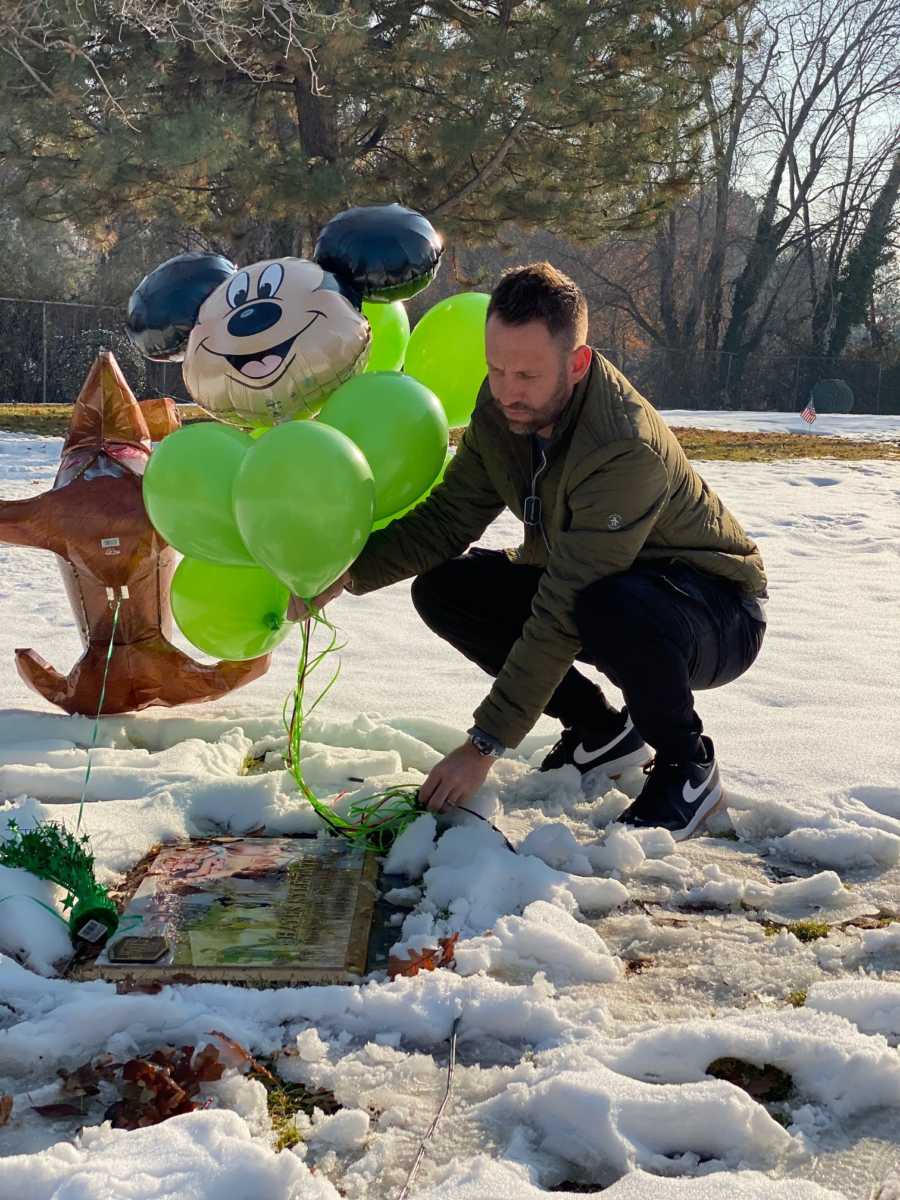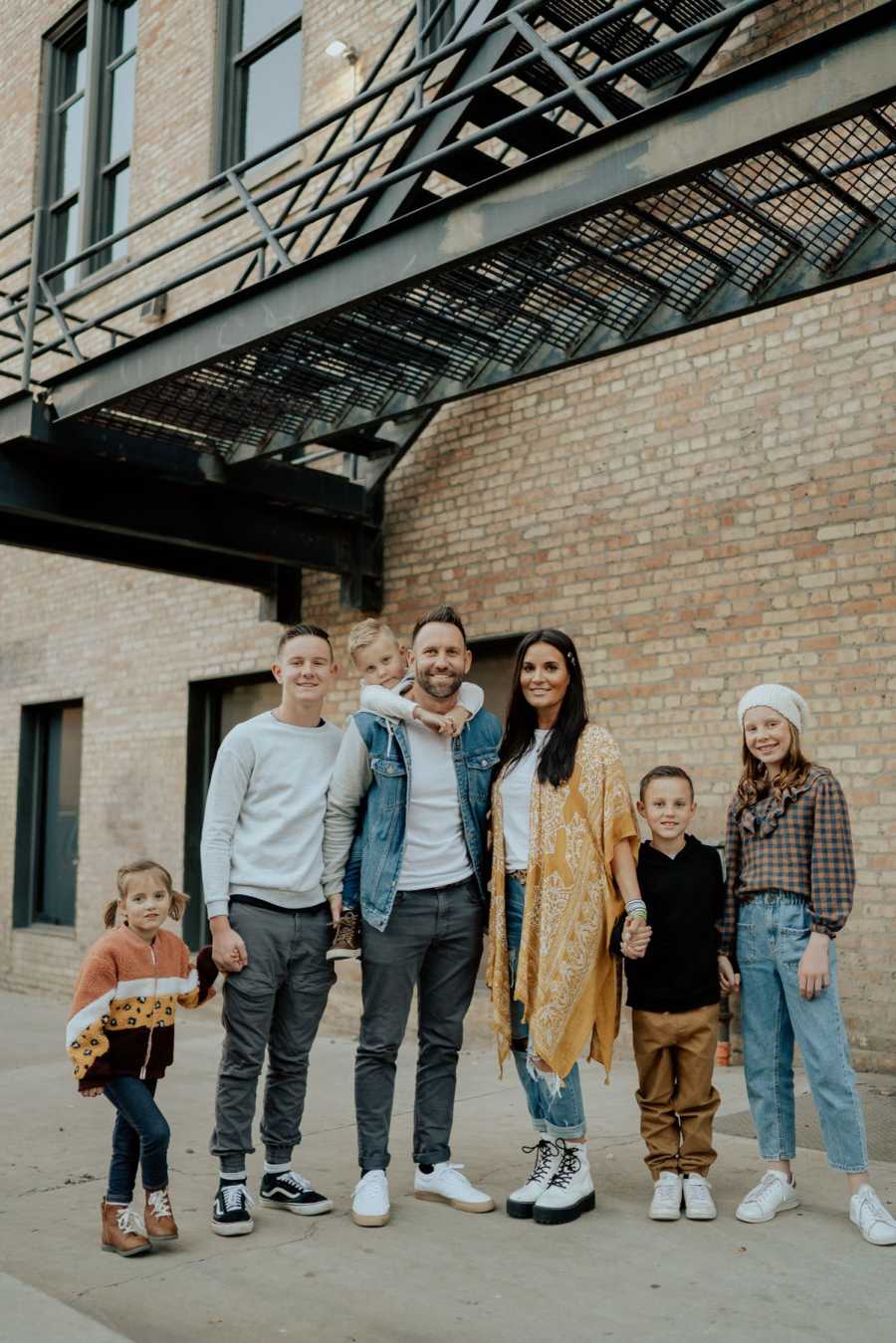 This story was submitted to Love What Matters by Steve Tate. You can follow his journey on Instagram and learn more about his book here. Do you have a similar experience? We'd like to hear your important journey. Submit your own story here. Be sure to subscribe to our free email newsletter for our best stories, and YouTube for our best videos.
Read Steve's powerful backstory of losing his son:
'I'm so sorry I can't take this away.' He looked up at me with absolute perfect clarity. 'It's okay.': Parents 'astonished' by infant son's miraculous response, lose him days later to rare brain tumor
Please SHARE this story on Facebook to encourage others to cherish every moment and love what matters most.