"It was just another flight plan headed to Chicago, where my parents reside. I had been anxiously awaiting to pick up my husband from this flight. We had finally set aside a weekend kid-free. Our hotel was booked, the grandparents were ready, I had made plans to check out some fun Chicago Christmas events, and it was going to be a weekend for just US!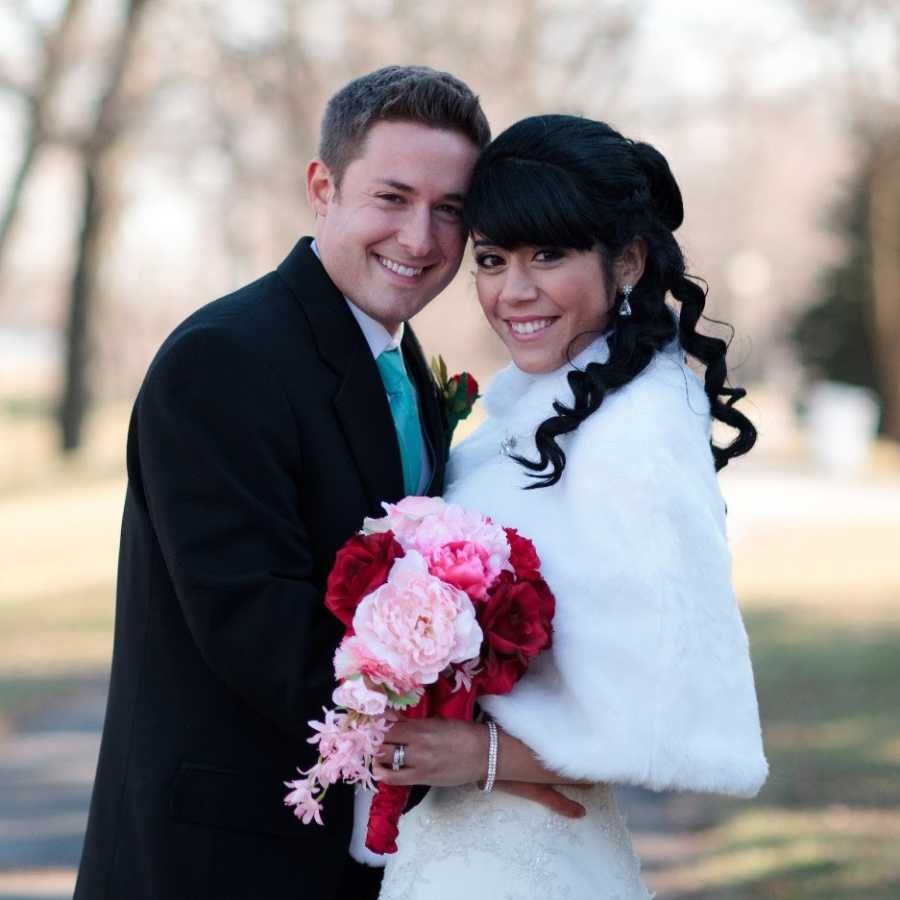 I sat at my parent's house waiting for Andrew to send me the text, 'Leaving Jeff' (the town we live in). This meant it was time for me to head to Midway International Airport to pick him up. At 11:22 a.m. I received the message. I remember my parents saying, 'Can we come pick him up with you?' And for some reason that day I said, 'No, I want the kids and I to just go. Don't worry. We will be fine!' My parents have always been worriers, so I wanted to reassure them we would get to the airport safely. I was preparing their hearts for our safety, but I wasn't preparing my own for what was to come. I started the 30 minute drive to the airport with the kids. Normally I would pull right into the arrivals, but for some reason, I decided not to 'rush' him into closing up the airplane and finishing his paperwork. 30 minutes of anticipation. We had been gone for a week so the thought of seeing him again was bringing back the feeling of those butterflies I felt when we first met. You know, those flutters that make you queasy in the most magical way possible? Yes. It was those enchanting 'storybook' feelings that I would never feel after that day.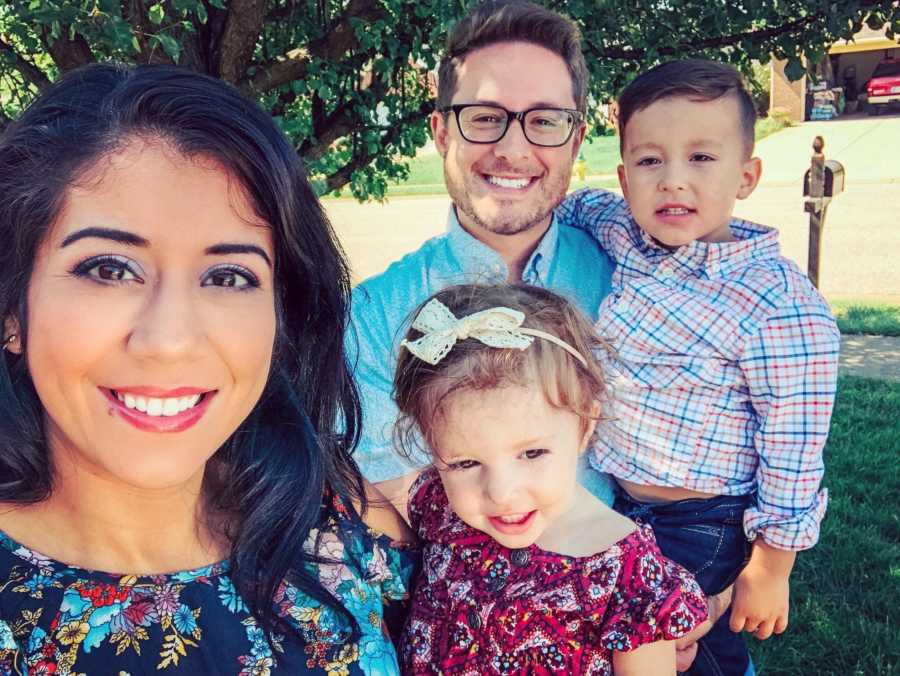 I drove past Starbucks and actually almost stopped, but I thought, 'No I will wait to see what Andrew wants. Plus he's probably waiting and I really can't wait to see him.' So onward we went. I parked in the cell phone lot at the airport awaiting his text to 'pull around' while the kiddos sat in the backseat watching a movie. I was recording an Instagram story about marriage when it was interrupted by a phone call. I didn't have the number saved, so I didn't answer. But as soon as it went to voicemail, I received a text from that number. It was a group text with Andrew and myself in it. I only remember reading 'plane crash.' As calmly as possible, I clicked on the number and called – never expecting this conversation to go where it went.
It was a friend from our small group. I can't remember exactly what our conversation was, but I remember him saying, 'Andrew isn't answering his phone and I heard there was a plane crash in Memphis. I just wanted to make sure he was okay.' I thought, 'Oh… well… Memphis, Tennessee is not apart of the flight plan when departing from Clark County to Midway International, so thank God we can scratch that.' I honestly never worried much of Andrew's safety. He was such a thorough and passionate pilot. So, I felt very calm until our friend corrected my assumption and reminded me of Memphis, Indiana – a small town just north of ours. At that point, I can barely remember what took place… I can remember my mind began running a million miles an hour, I remember calling Andrew's phone over and over waiting to hear his sweet and gentle voice to assure me that he had indeed landed and was simply filing his paperwork. There was no answer. I was sitting in a cell phone lot with a 3-year-old and 1-year-old absolutely frozen, yet feeling like I had just left my body in that car trying to wrap my brain around what was taking place.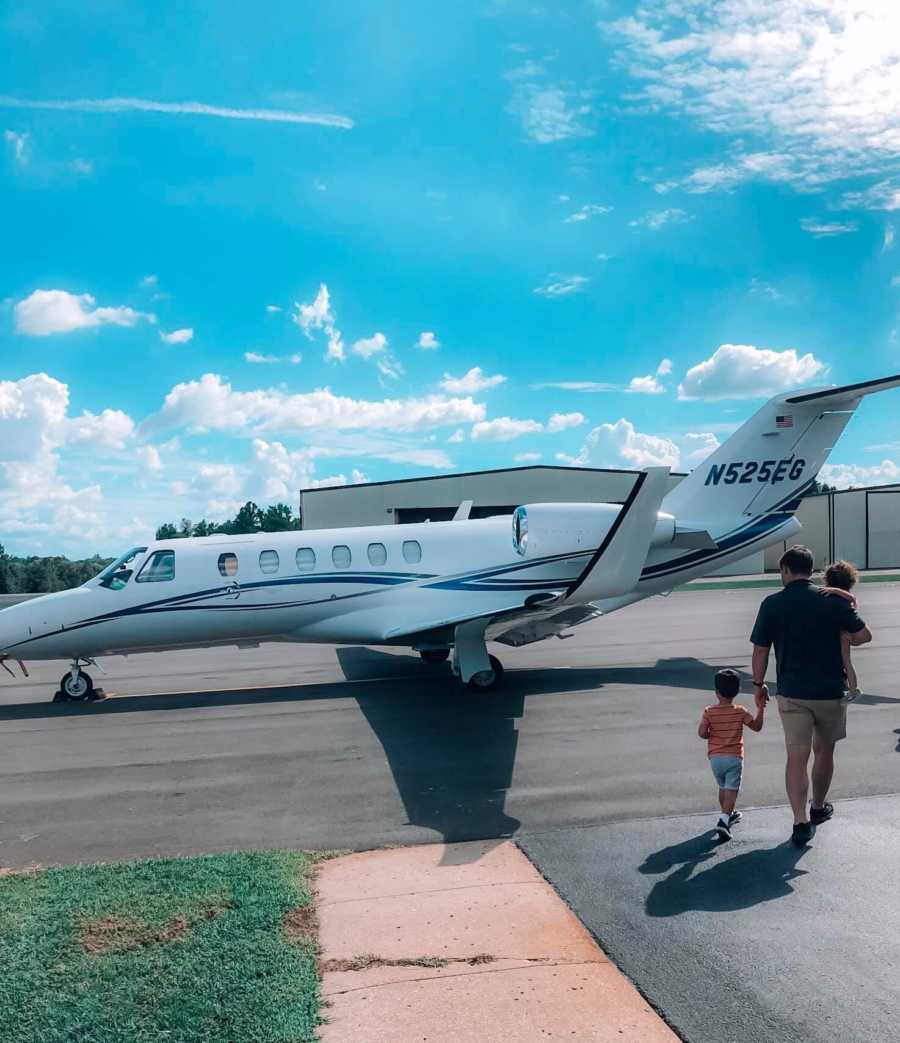 I frantically began to search for Mike's number. Mike was his 'work wife' copilot. When he answered, he wasn't clear with me. The only thing he told me was to please call my parents and have them come and get me. To me, that meant this wasn't good. He knew something I didn't. I remember calling my parents and asking them to look up the tail number to the aircraft and read it to me. I wanted to reassure myself that it was NOT his flight. I remember screams and cries. I remember the moment I lost feeling in my body. I remember the moment I denied my faith, yet begged God to make this nightmare go away. I remember hearing the kids asking for daddy. I remember getting out of the car so they wouldn't see me at my weakest. And I remember looking around the parking lot, the sky, the airplanes landing, and thinking, 'This cannot be happening to us.'
I called the state police and demanded to speak to someone at the crash site. I was a 4-hour drive away from the scene and basically lifeless. Yet I had the strength to pick up my phone and demand to hear the words from someone… that there were no survivors. I demanded that someone prove that he was no longer a living being on this Earth.
I finally received a call from the coroner. I honestly can't remember anything we discussed. I remember our family wanting to know if there was a body, if perhaps he was alive and waiting for someone to find him, if he was missing limbs, or in a coma. But I knew none of these would be the case. It hit the news immediately and the pictures and live footage began to spill. I saw what was left of the impact and I knew there would be no survivors.
I waited for the longest 30 minutes of my life as my family drove to us. I remember my dad having to lift me up from the ground as I continued to feel as lifeless as Andrew was in that moment. There is nothing that can prepare you for a traumatic event like death. There is nothing that can prepare you for receiving a call that an airplane, carrying one of the most precious human beings, had violently impacted the ground.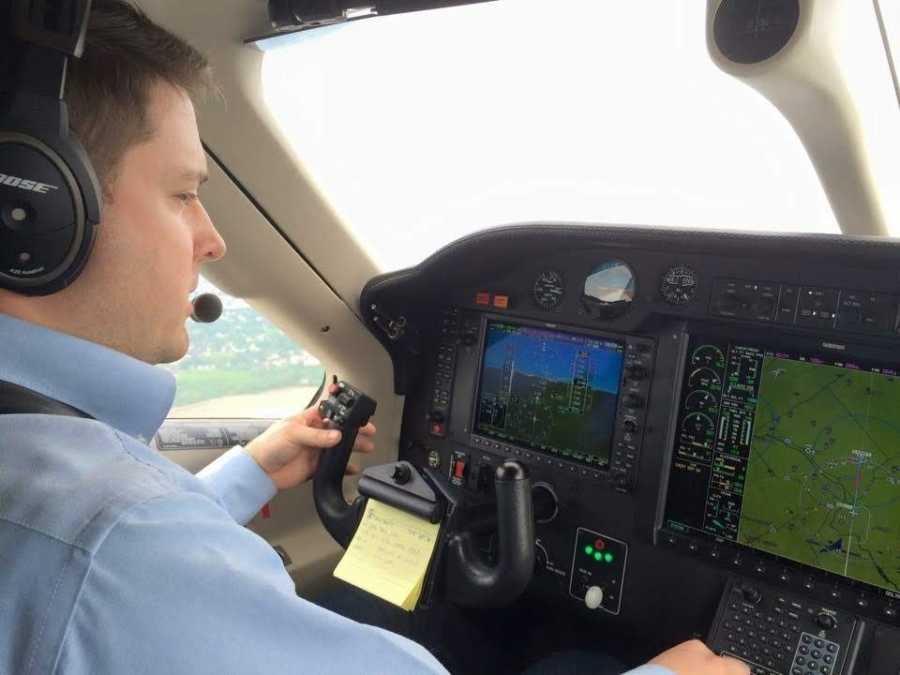 I didn't understand PTSD until that day. I didn't understand how losing a spouse would change everything. I didn't understand what raising fatherless children would force me to become. I surely had no understanding of what living life without Andrew would be like. We are coming up on a year. November 30th to be exact. The longest time apart from his precious face since the moment we met 10+ years ago. Many times I expressed to him that I couldn't function in life without him. He knew just how deep my love was for him. I had never met a more devoted human being. That man changed my life. That man was a Christ-centered husband, father, son, brother, friend, pilot, fisherman, craftsman, adventureman. That man was the 'total package' deal. If you ever dreamed of having that fairy tale husband, he was just that. I am honored to be the wife he chose. I am honored to have spent his life with him. I am honored to have known such a perfectly imperfect gift from God. I am so honored.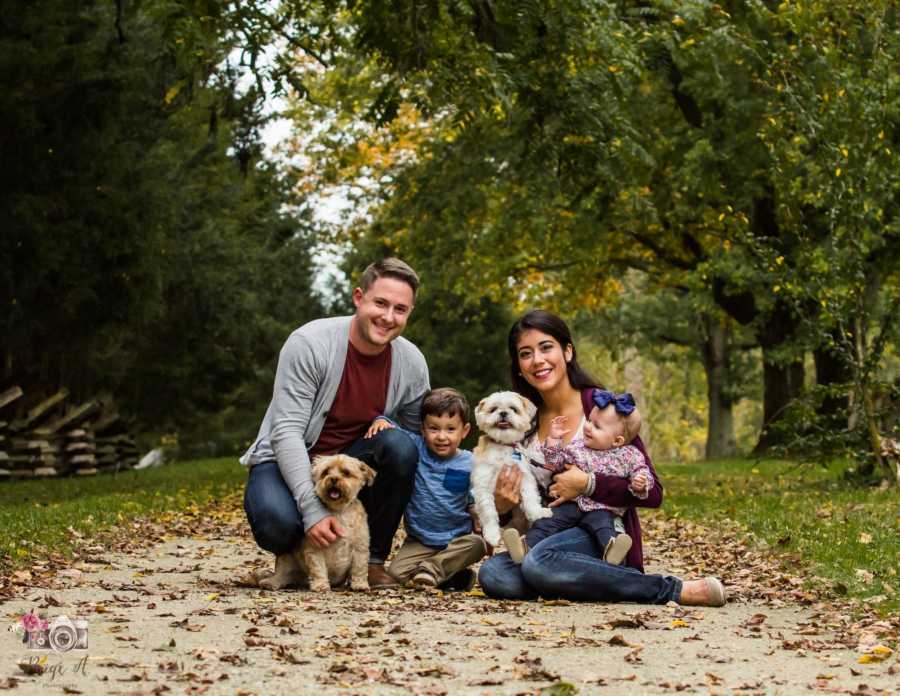 Andrew loved flying. He started when he was just a young passionate dreamer. He made those dreams come true and I always admired that about him. He studied every flight plan and every checklist. How could this happen? There are no answers, no closure, and no peace when it comes to the accident. There are speculations, places where my mind has gone, and evidence of what probably took place that day. But in the end, I have come to terms with understanding that we live in a broken world. We live in a world where decisions and choices can lead to tragedies. We were given free will to make decisions that can impact us. Andrew's life was taken because of that. Despite an ongoing investigation, I have chosen to believe that nothing will change what has happened to our family. Nothing will replace what was taken from us. We can make a choice to dwell on the 'what ifs' or we can rise from the darkness and look to the skies with peace; knowing that we are aware of this fallen world and that beauty will rise from our tragedy.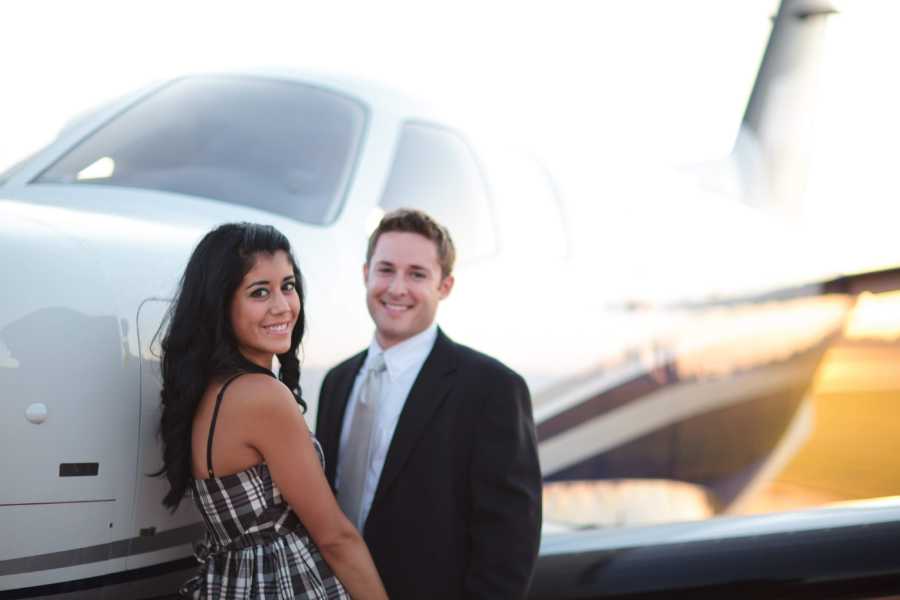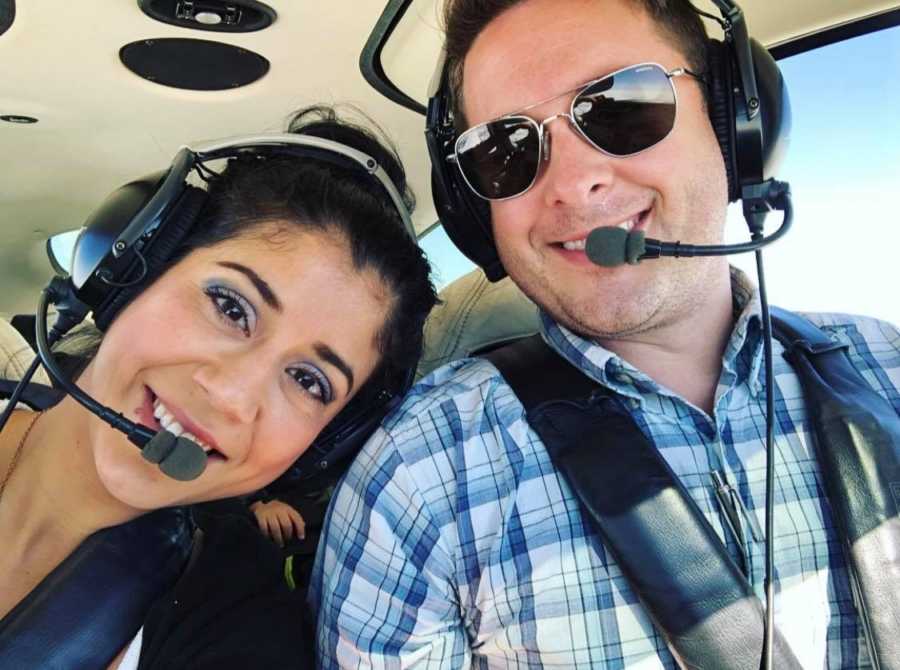 I didn't think I could survive living in this broken world without him. Yet, here we are. Almost one whole blurry year later. How did I get to this point? Sometimes I say I truly have no idea. I often receive comments of, 'you are so strong,' 'I don't know how you do it,' and 'you are an inspiration.' While those words are full of love and kindness, I wouldn't be where I am if I hadn't come to know who Jesus was before this Hollywood nightmare. I wouldn't be where I am if I hadn't been blessed with two young and innocent children who needed me to be there for them. I wouldn't be where I am if I hadn't been provided a support system like the one I have. As soon as the accident happened, I received hundreds of phone calls, texts, messages, and comments of people all around the world praying for my broken family. I was covered in prayer, love, and support. It was the only thing I can fully remember in those days following. You might not be a Christian or believe in God, and that is completely okay. But when I think about how far I've come since that day, in the midst of darkness and the times where I felt alone, HE was there for me. He sustained me. In those moments of realizing that I would never see Andrew's face in this lifetime on Earth, I had a sense of relief knowing that one day I would be reunited with him in a place far greater than what I am living here on Earth. THAT gave me strength to move that day.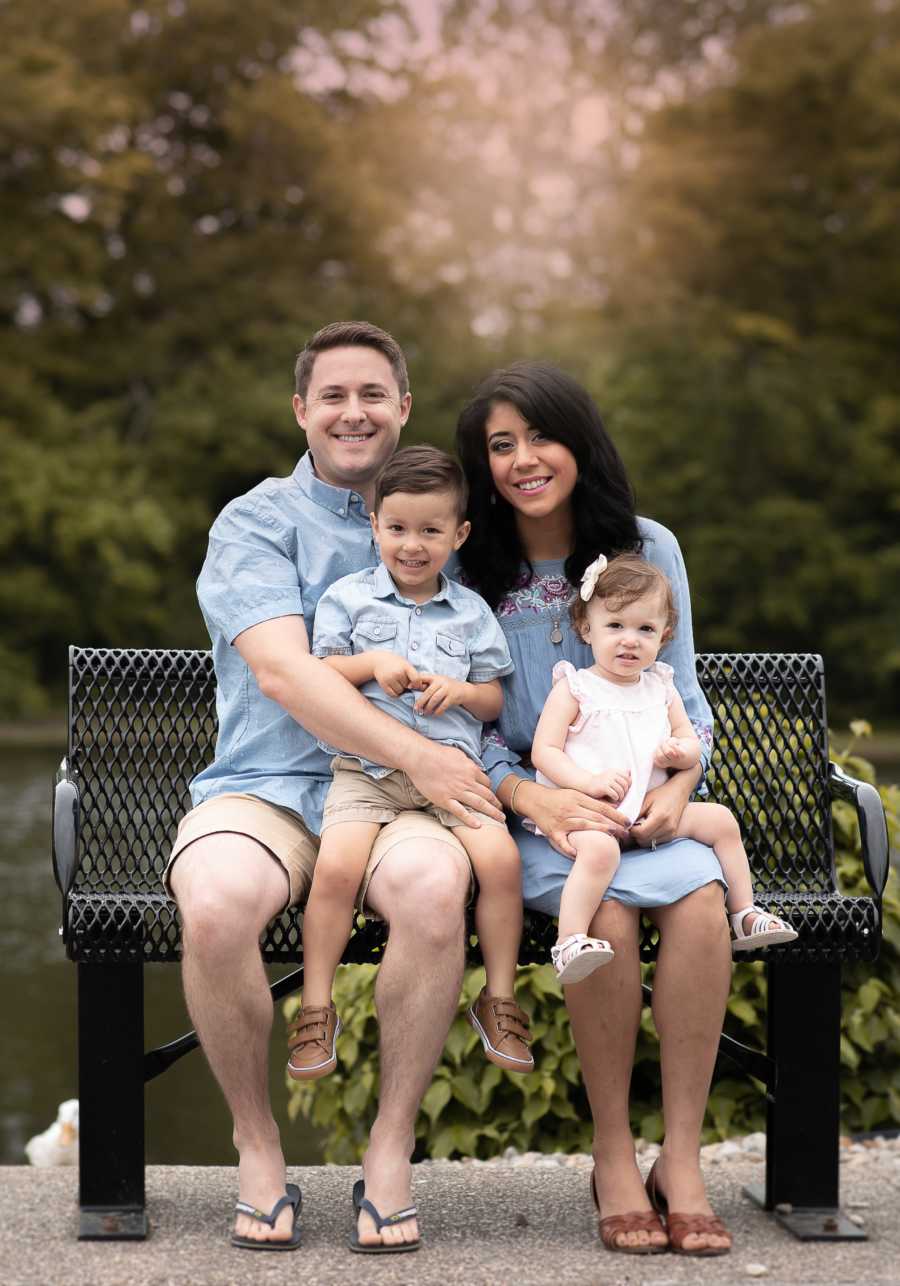 I've overcome many fears since the accident and still have so many to face. But, I have been given a new perspective on life because of our loss. I have realized that in a split second, life can change drastically. So, for me, I've chosen to live life, and live it to the fullest. Yes, I still grieve what feels like every moment of every day. But, I've also learned to discover freedom in grief. Freedom to feel both sadness and joy in grief. You can do both – and that is the beauty of it all.
Quickly after the accident, a fellow pilot started a GoFundMe for my family and the donations poured, I saw a comment that a donor shared and it was so powerful to me even in the midst of the fog and shock I was experiencing: Evan & Christy Hunt, 'The ultimate flight will be when our destination is Heaven, the gate agent is our Lord and Savior and it is then we will know we have arrived on time and that God filed the flight plan.' I just love to picture that moment and often think of what Andrew experienced when he was met at the gates. What a beautiful moment it was. I am grateful for every adventure we shared and I wish I could tell you all about them. But, I will leave you with this – In life we will all experience tragedy. We will all see death. So, live today and live it to the fullest. Appreciate every experience, even the tough ones. Know that you CAN overcome fear. You CAN overcome any trial or tribulation life throws at you. You are NEVER alone. John 10:10 'The thief comes only to steal and kill and destroy; I have come that they may have life, and have it to the full.' I accept this very uncomfortable new normal, because I know we will be reunited in an eternity where there will be no mourning or death, an eternity that is far beyond what we can envision. For those reasons, I will continue with grieving with HOPE."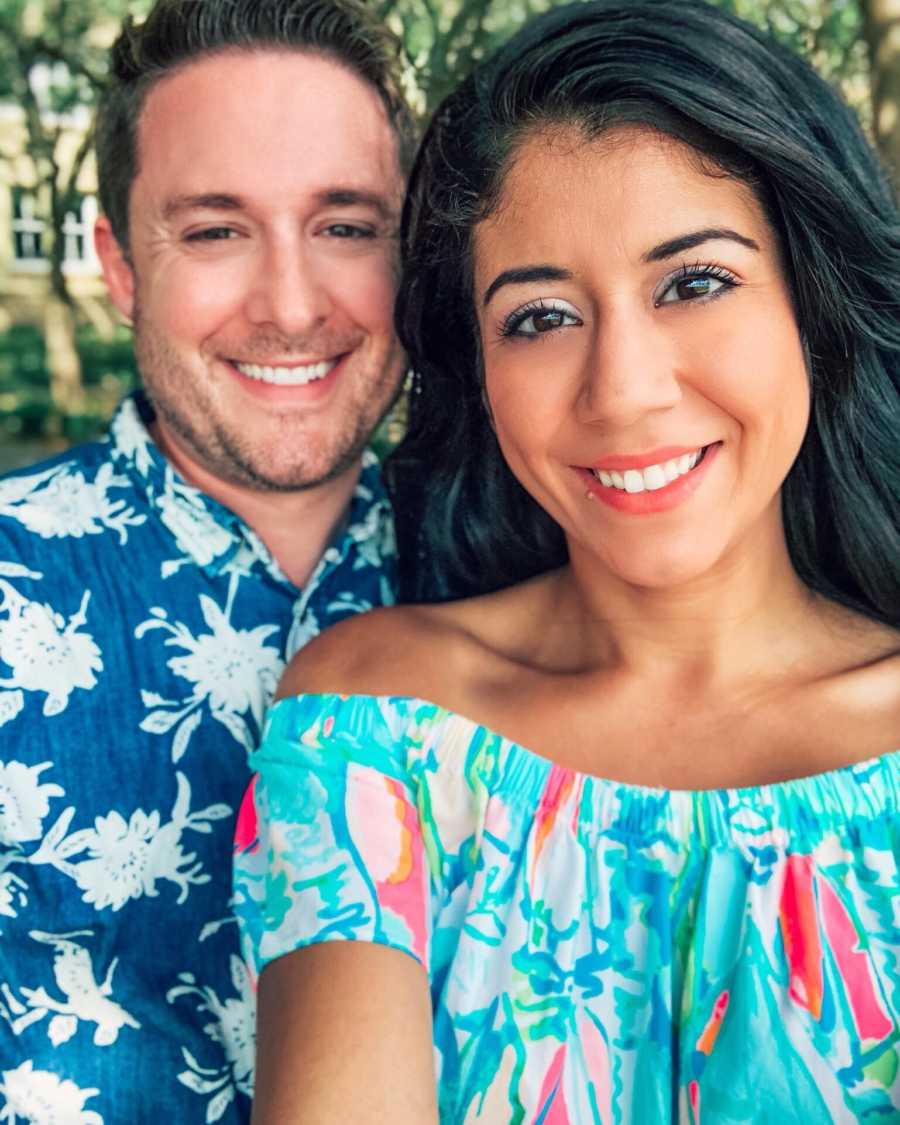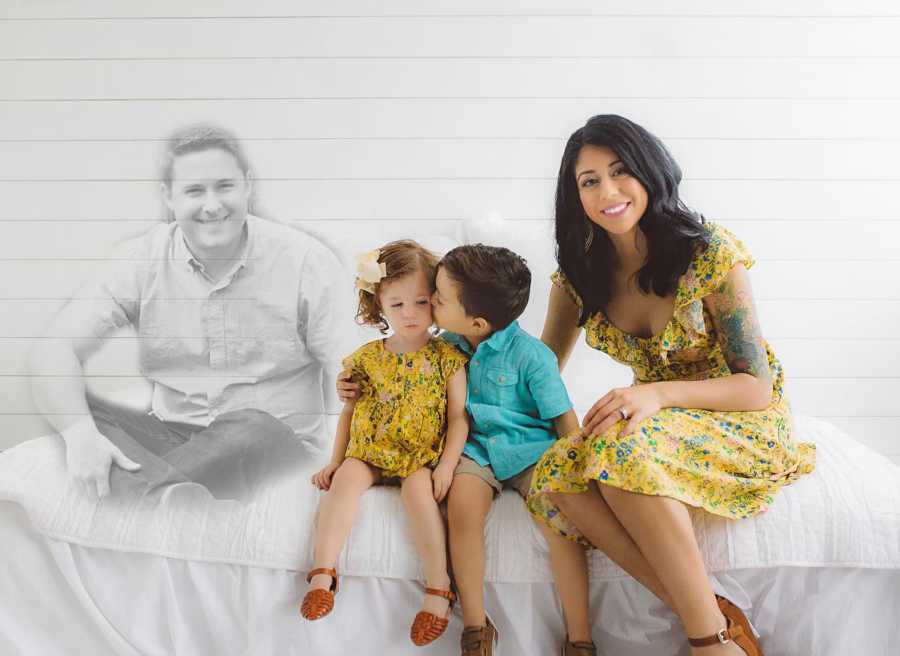 This story was submitted to Love What Matters by Erica Davis of Jeffersonville, Indiana. You can follow her journey on Instagram and her website. Do you have a similar experience? We'd like to hear your important journey. Submit your own story here. Be sure to subscribe to our free email newsletter for our best stories, and YouTube for our best videos.
Read more powerful stories like this:
'Get me off speaker now!' She hangs up. 'We have to go, something happened.' I see ambulances at the river.': Woman loses husband in boating accident right after micropreemie daughter regains health, family 'starting to live again'
'Hours began to pass, and still no Andy. I decided to call him. No answer. The calls started going directly to voicemail. Anxiety started to go in overdrive. Then, I saw it.'
'Zac isn't here. I'm going to look for him. To check the ditches.' My heart stopped as I let those words ring in my ear.': 20-year-old widow loses husband in motorcycle accident only 11 months after marriage
SHARE this story on Facebook to encourage others to cherish every moment and love what matters most.