"Danny and I met while I was working at a very popular Mexican restaurant in the South Bay. This guy had been coming here since he was 16, but I never really noticed him until he started coming in with a broken leg, in crutches, at least once a week. Every week he'd come in with a friend and chat me up, funny guy I thought. One day as he is leaving (with his parents) I see him crutching his way towards me, I thought, 'Oh God, what's this guy doing?' He gets to me and says, 'Hey, when I'm less crippled would you like to go out with me?' Funny guy. He asks for my number, I reply with, 'I'm sorry, I don't give out my number, but give me yours and I'll call you!' Five weeks go by (I wasn't counting, but apparently Danny was). He had told all his friends about the 'cute' waitress he had asked out, and at this point they all made fun of him for not getting a call back. One random day this funny guy popped into my head and I decide to send him a message. 'Hey, how's the leg?' His reply, 'Wow, you really waited 'til I was less crippled!' He called me, we laughed, and set up an actual date. That was the beginning of a beautiful courtship.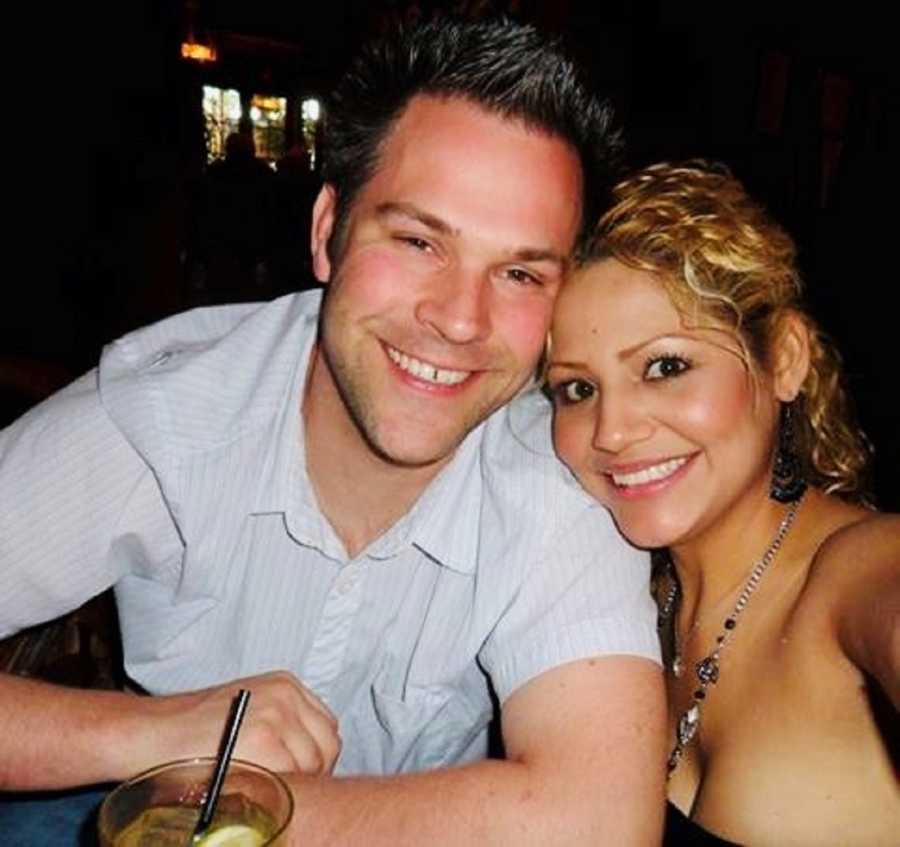 Danny was unlike any other guy I had ever met.  He was kind, humble, attentive, loving, and oh so funny! There was never day where I wouldn't be laughing my butt off with him. We were both so different (and I don't just mean in ethnicity), but we had so much in common. We were so alike, we just clicked. We clicked so much that after 9 months of dating, Danny popped the question, and without hesitation I said, YES! On January 9, 2009, we were legally married (our secret marriage) at the LAX courthouse and on October 3, 2009, we had a huge wedding in Rancho Palos Verdes where we celebrated with all 225 of our closest friends and family. It was a magical day. Right out of a fairytale.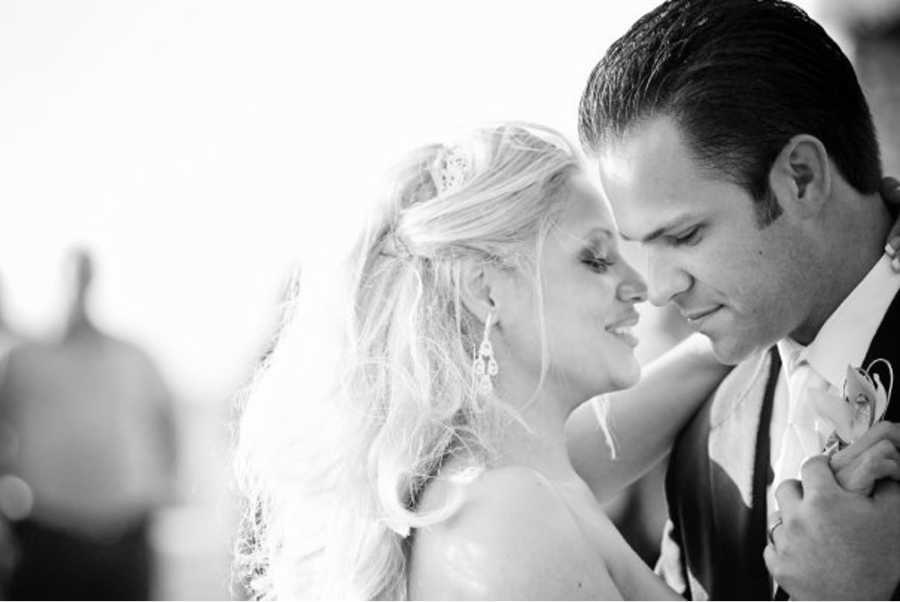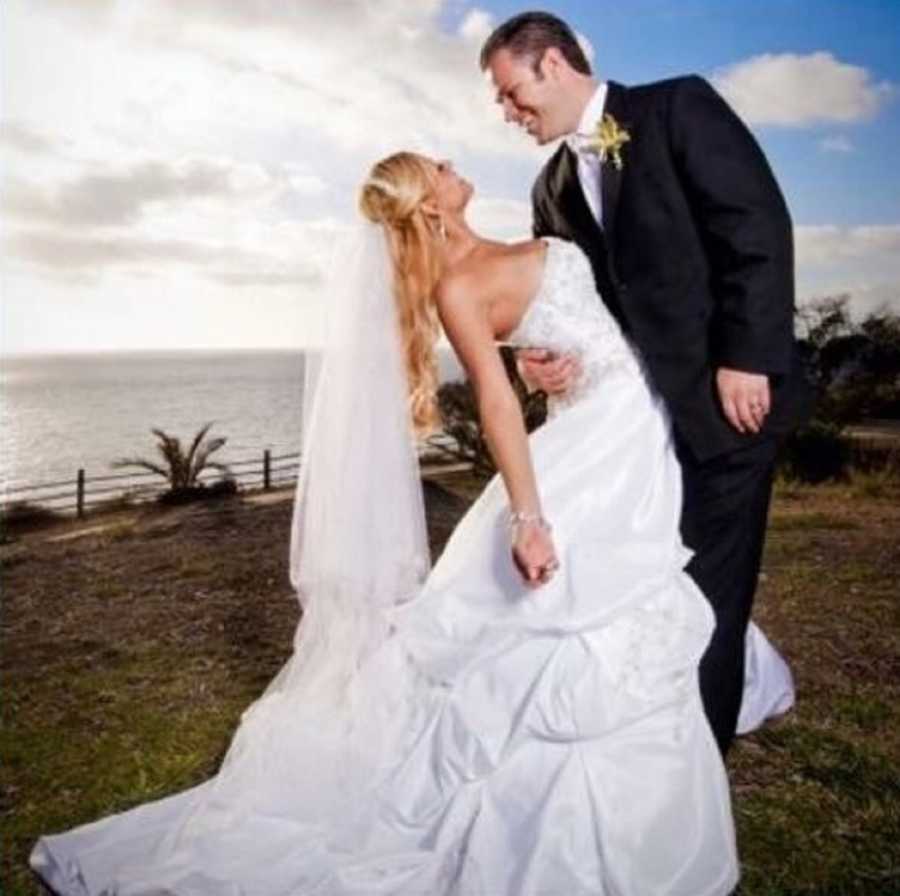 Two years into our marriage Danny and I decide it might be time to start thinking about starting a family, kids. We thought it'd be an easy thing, you do the deed, get knocked up, and nine months later you have a baby! Isn't that how it works for most? Our baby story is a different one. Danny and I had a very difficult time conceiving. After three back to back miscarriages we decided to take a break. It was taking a toll on us, our marriage, our sanity. And just when we thought we were done, we find out I am pregnant, with TWINS! What a roller coaster this was.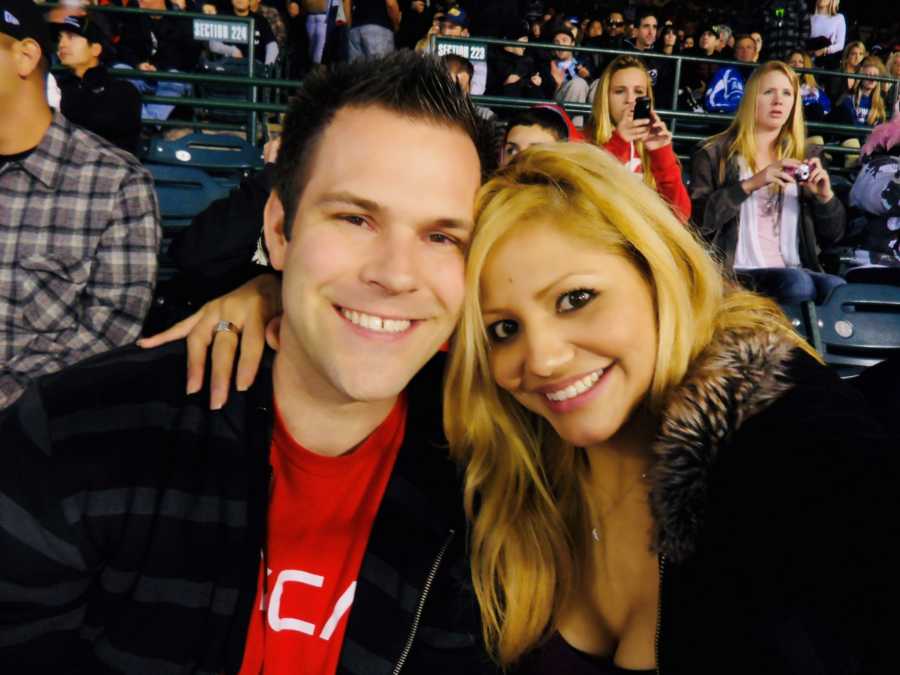 At our 14-week ultrasound appointment the doctor stops what he's doing, looks at us and says, 'I can't find baby B's heartbeat.' I replied, 'Well keep looking, please keep looking, maybe he's just hiding!'
'I'm sorry, but Baby B is gone, I will give you some time,' the doctor says as he walks out. I lost it. I wanted nothing to do with that room. I wanted nothing to do with this other baby. I wanted my other baby back. I wanted two, not one baby. The doctor walks back in the room and explains this to us as vanishing twin syndrome. It is very common in pregnancies with multiples where one twin absorbs the other and simply vanishes. Sometimes at delivery you will find remains of the vanishing twin, but rarely does that happen.
This was a very difficult time for us to say the least, but we kept hopeful we could carry our surviving twin to term and bring a healthy baby into the world. Boy were we in for a surprise. At our 20-week appointment we find out our baby was having trouble with oxygen flow, and by 23 weeks she had stopped growing. Our baby had severe IUGR (Intrauterine Growth restriction) and was behind by four weeks. 'I'm sorry, but there is a very high chance your baby will not survive, let's just hope we make it to 28 weeks, this will give your baby a greater chance at survival,' says the specialist. 'What is happening? Why is this happening to us? We can't lose hope. Our baby will be fine. Our baby will make it,' we kept telling ourselves. Doctors were not very hopeful we could carry our baby to term, and we might have an extremely premature baby, but nothing could have prepared us for what came next.
At a routine 27-week appointment our doctors face went white. 'Go straight to the hospital for some testing, do not go home, no matter what you do, do not go home!' Our doctor told us very little, so we weren't too alarmed. We get to the hospital to do what we thought would be some bloodwork and extensive check up to me getting admitted right away. So much was happening so quickly it was hard to wrap our heads around it. I got hooked up to all kinds of IVs, catheter, and pumped with some gnarly meds. The specialists come in and explains to us what is going on, 'You have severe Pre-Eclampsia and HELLP Syndrome. You are at high risk for having a stroke and developing organ failure.' Wait, what? We were just here for bloodwork!  'We can't wait much longer, we need to take this baby out now. It is your wife, or the baby,' I hear the doctor say to Danny.
'Save my wife, we can always have another baby, but I cannot lose my wife,' Danny says to the Doctor.  'Please save our baby, please save our baby,' I keep saying. Family starts to gather around my bed, everything is happening so quickly. I say my goodbyes to everyone. Danny is crying. We say a prayer and I am rushed into the operating room. We didn't know whether I would survive, nevertheless our baby.
At 3:16 p.m. we welcomed our little miracle baby girl, Emma Isabella Ryan. 500 grams (1lb 2oz) measuring 10 ¾ inches. I had an anxiety attack as soon as Emma was out and I didn't get to meet my baby. Neonatologists rushed Emma to the NICU (Neonatal Intensive Care Unit) where she was fighting for her life. Five days later I got to meet my baby girl for the first time. I will never be able to explain in words what I felt that day.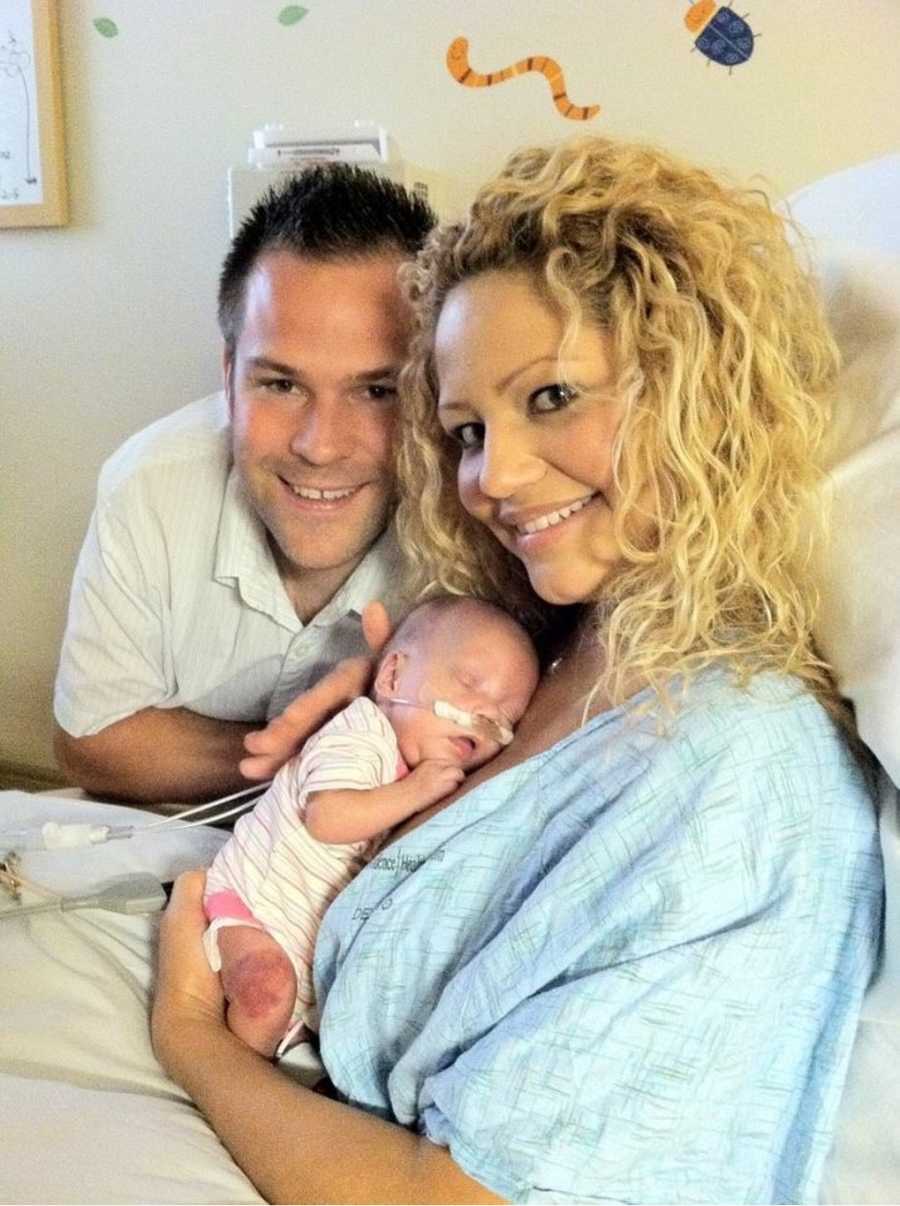 160 days. 160 days our baby spent in the NICU. Danny and I practically lived there. The NICU became our second home. The beautiful thing is, that in the middle of our worst storm, Danny and I got closer. We fought this battle together. We leaned on each other more than ever and our love got stronger than ever. One day at a time, that was our motto. Our love and fight would get us through this difficult hardship.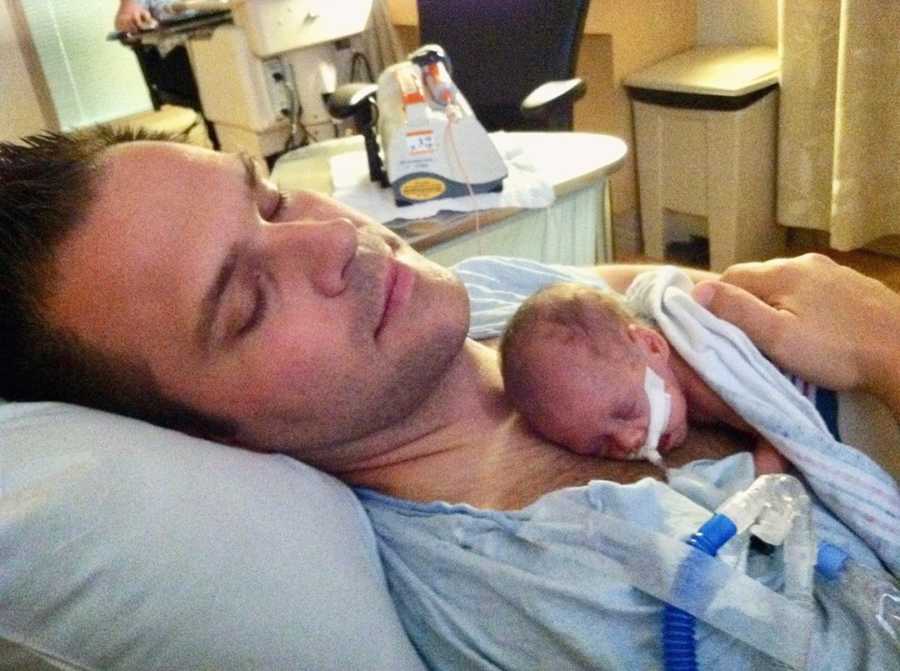 Heart surgery. PICC lines. Breathing machines. Resuscitations. NG tubes. Gastrostomy tube. Peritonitis. Countless meds. More G-tube surgeries. Therapies. These are a few of the things my tiny baby had to endure… At one point the doctor came to us and said, 'what else do you want us to do?  We are coming to the end of the rope. How much more can your baby endure?'
'Do all you can, keep fighting, our baby will pull through!,' I of course responded. And did she pull through. After a long 5 ½ months, our baby was coming home. Emma came home with oxygen and gastrostomy tube (feeding tube) so our 'bring your baby home' story wasn't your typical one. We had lots to learn. Hurdles to get through. I became a stay at home mom, a nurse, a caregiver. As much as I felt like a mommy, I didn't feel like a 'real mommy,' but I knew we would get through this. We had come so far. Life was going to be great moving forward. Danny and I used to say, 'Babe, we have paid our dues, whatever we owed to this life we have paid for it. We are going to live happily ever after!'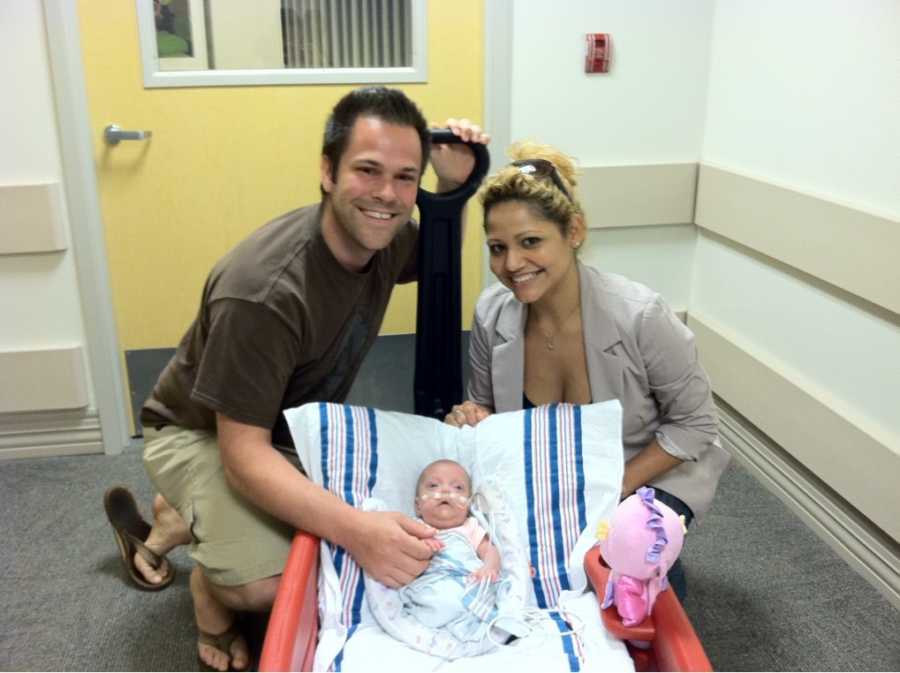 Fast forward three years. We celebrated Emma's third birthday in May, and soon after her oxygen and feeding tube came off. 'We are starting to live again,' we thought. Five months prior, we had purchased a vacation home at the Colorado river where we could bring Emma. Our plan was to start showing Emma the world. A world outside of hospitals where she could have fun outings and explore. The river had always been one of Danny's favorite places and in turn became one of mine, and now it would become a Ryan family tradition. We were ready to take life by the horns! We celebrated Danny's 36th birthday in July and planned an entire summer of fun at the river. Little did I know life had a different plan for us.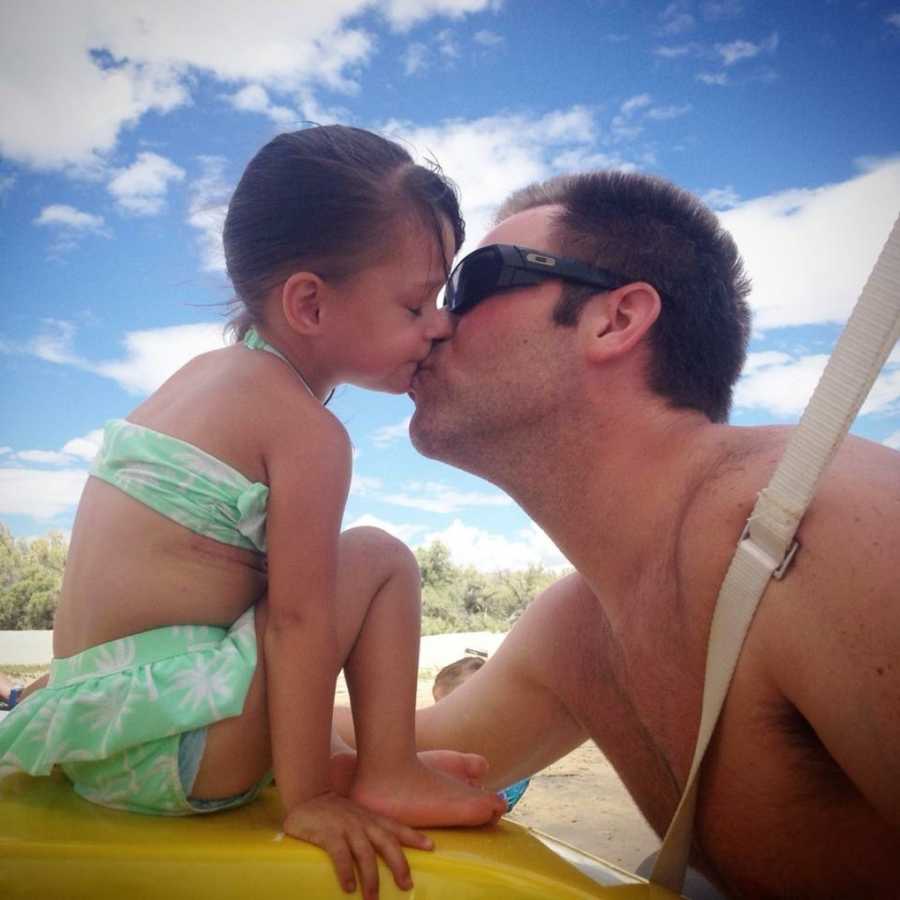 October 8, 2009; Danny, Emma, and I are headed to the river. We headed out late and didn't get into the river house 'til way past midnight. Emma was asleep so we put her into bed and Danny and I decide to sit out back to unwind after our long drive and have glass of wine to end the night. Danny and I always had our best conversations at night, right before bed, but the conversation we had this night still blows my mind. 'Babe,' I say as we look out at the lagoon, 'if anything ever happened to you, I don't know that I could ever come back here.'
'If anything ever happened to you,' he says, 'it would suck, and it would be really hard, but I hope that I could turn in and still make some beautiful memories here.' Danny was always the smart one, the logical one. Why did that thought come to my mind? I don't know, I can't explain it. We sat and chatted some more about our plan for the next day (we were spending time with some friends on the water). We tired out and went to bed, to what I didn't know would be our last night together.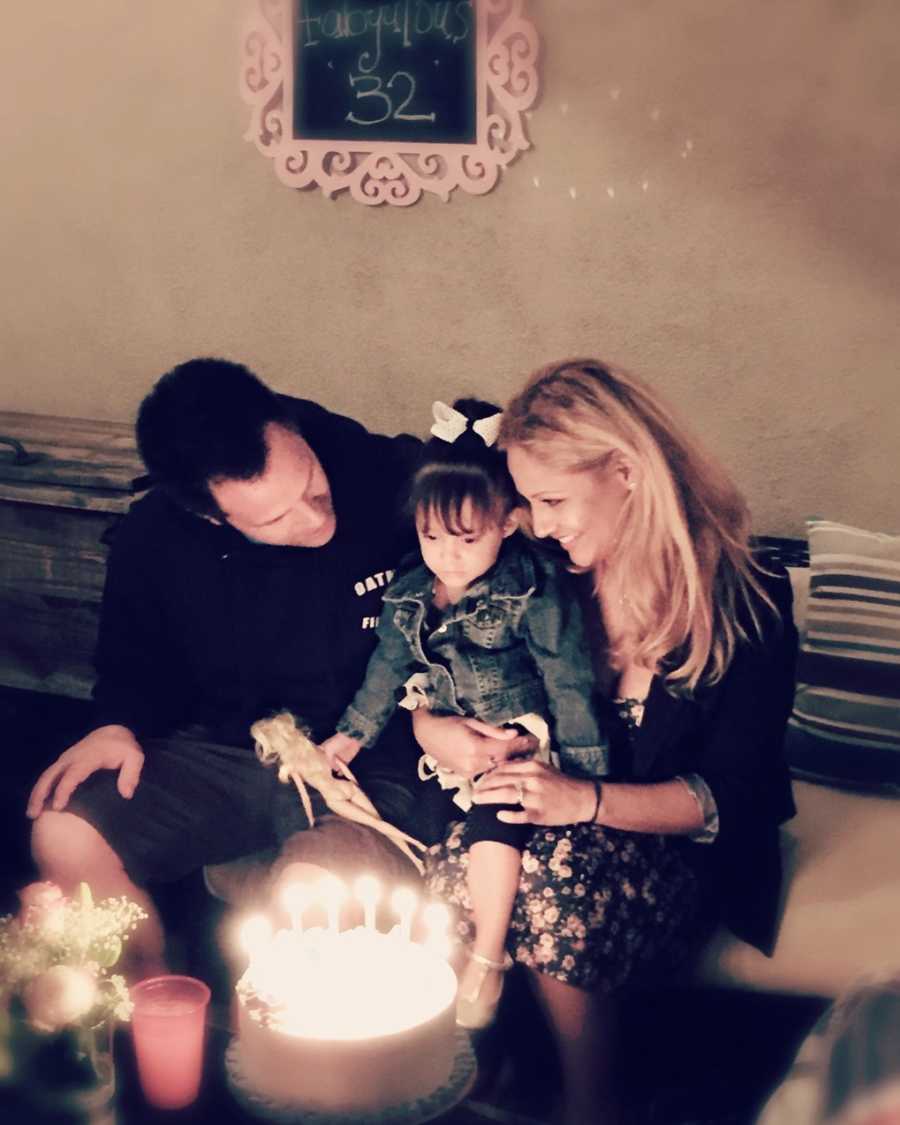 The following morning, we get on the water with some friends and go to a popular restaurant on the water in Topock to hang out for the day. After hours of fun we decide to head back to the house and call it a day of boating. We get to the beach by our house to unload the boat when one of Danny's friends, Tim, shows up to visit. We decide the women (Emma, my friend and I) would head to the house and get dinner started while the boys would take one last boat ride and then come in. Jazmine and I are listening to music and getting dinner going when we get a call. Her husband sounds irritated as he says, 'Get me off speaker now!' She talks to him for a minute, hangs up the phone and says, 'We have to go, something happened.' She had a scared look on her face.
'What happened?,' I ask. 'I don't know,' she says, 'Kev just said to go to the nearest hospital!' We turn off the stove, I get Emma, and we get on the road. I don't even know where the nearest hospital is. On our way to the hospital I hear and see a ton of fire trucks and ambulances headed towards the river, so I say to Jazmine, 'Don't go to the hospital, follow those firetrucks!' Something inside of me knew something was wrong, Danny was hurt.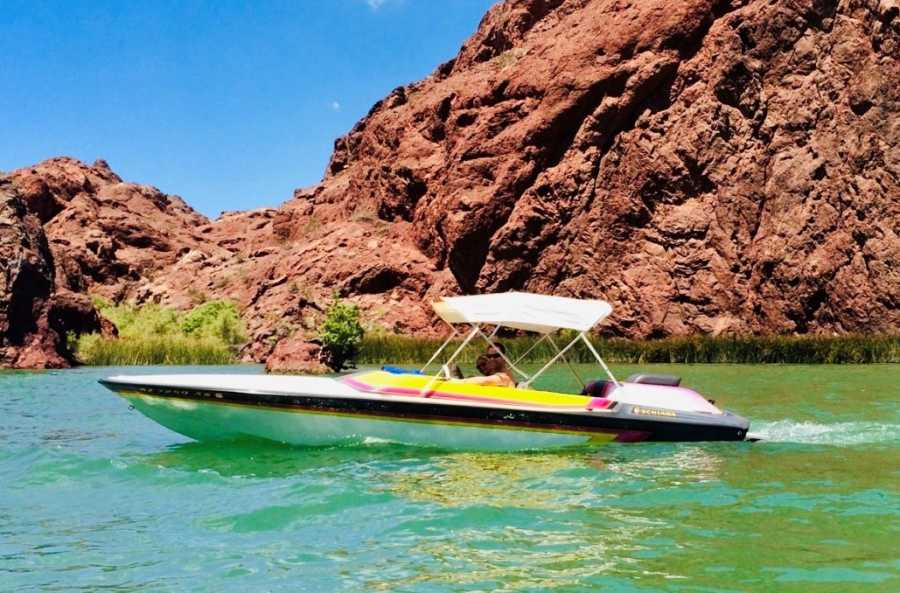 We get to the beach where the scene is right out of a movie. I see Kevin and his two boys sitting in an ambulance, they look ok. I tell Jazmin to take Emma for me while I find Danny. I run more towards the beach when I see someone in a gurney, I think its Danny so I scream, 'Danny!' It's not Danny, it's Tim. He looks at me and points to the boat. 'On the boat,' he says. I run towards the boat and see Danny laying in the back of the boat. I am about to jump in the boat when a sheriff stops me. I say, 'I'm his wife.' I am frantic, I just want to get to Danny.
'I am so sorry, there was nothing we could do,' the officer says as I jump in the boat. I finally get to Danny, there is blood on his head and his chest is black and purple. I scream at him to wake up. 'Please babe, just wake up!' I hit him in the face to respond, he won't respond. I scream again and again and nothing. I know he is gone. Why?! Why is this happening to me?! I lay my head on his chest like I always did before bed and give him a kiss on the lips. As soon as I do that, his lips turn blue. I knew he was gone. He was really gone. I kiss him again and again. I hug him close. I say goodbye. One of the sheriffs pulls me away and they put me in an ambulance where I get taken to the hospital. All feels like a really bad dream. This didn't just happen. I didn't just lose my husband. Then I see Emma, and I fall apart.
The next few days are a haze. Family and friends drove in for support. I am so grateful to everyone who made the drive to be with us. To help with Emma. I was a mess. We stayed at the river house for a few days because the coroner wouldn't release Danny's body. There was a huge investigation going on. Another boat crashed into Danny while he was making a turn to come back home. Danny didn't hear or see the other boat coming. The boat hit right on Danny's side. It was instant. The impact to his head and chest was so severe he had no chance. The driver of the other boat died as well. He was an older man, in his 60's, that's all I know of the other driver. I prayed for him and his family as I prayed for mine. How could this have happened? How would we survive? The following weeks are even more a blur. I planned services and picked out a casket for my husband. I sat through it all holding Emma as my rock. 'Emma and I are alone in this world,' was all I could think. We lost everything that October 9. What started off as a great family vacation turned in to the worst day of my life…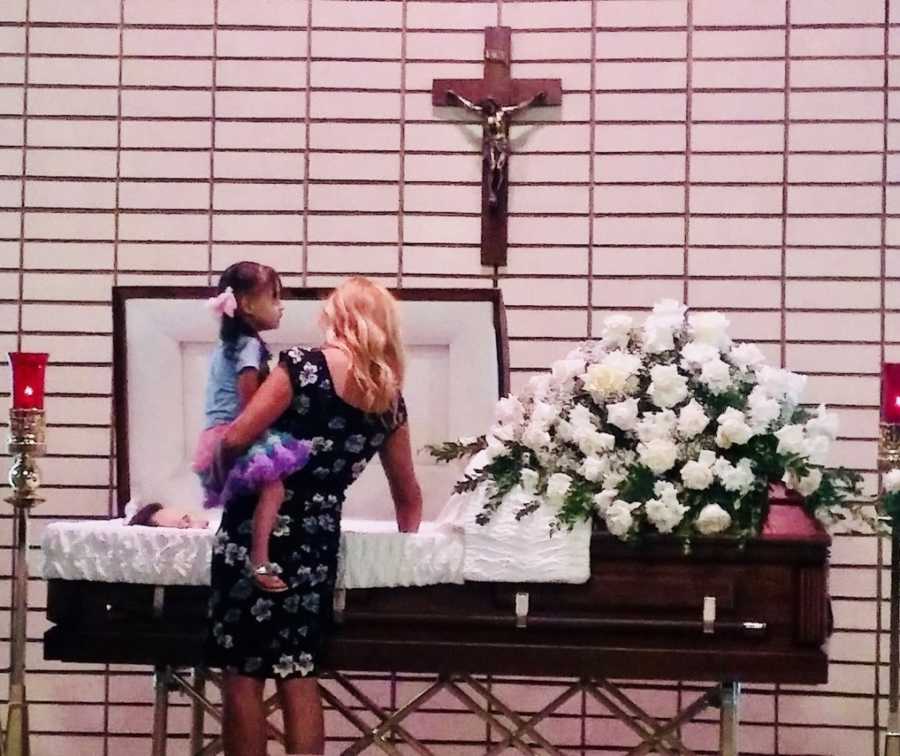 Here we are today, almost four years later. Surviving one day at a time. I made a promise to Danny that I would live a full life. For him. For the life he didn't get to live. For Emma, and the life she fought so hard for, she still has so many health issues to get through. For me. It's been a hard promise to keep at times, because honestly, the pain so too hard to bear sometimes.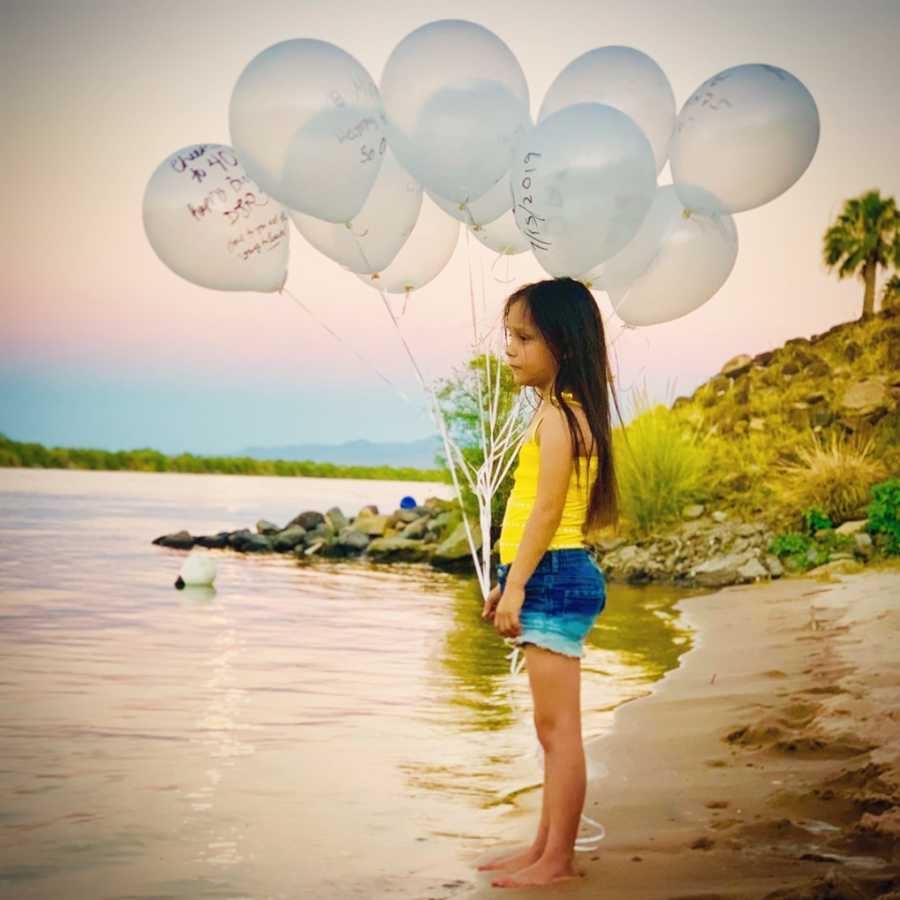 Some days I just want to hide from the world, but I have made a point to make happy, beautiful memories in spite of all we've been through. I want to show Emmy the world and teach her things Danny would have loved to, like how to waterski or snowboard. Emma will learn all about who her daddy was, an amazing SpaceX engineer who loved to work with his hands. An extreme sportsman who couldn't sit still. The funniest man I ever met with the most contagious, beautiful smile I had ever seen.  Emma won't grow up with her dad in her life and that breaks my heart, but she has a mother who will do anything to make sure she lives a good life.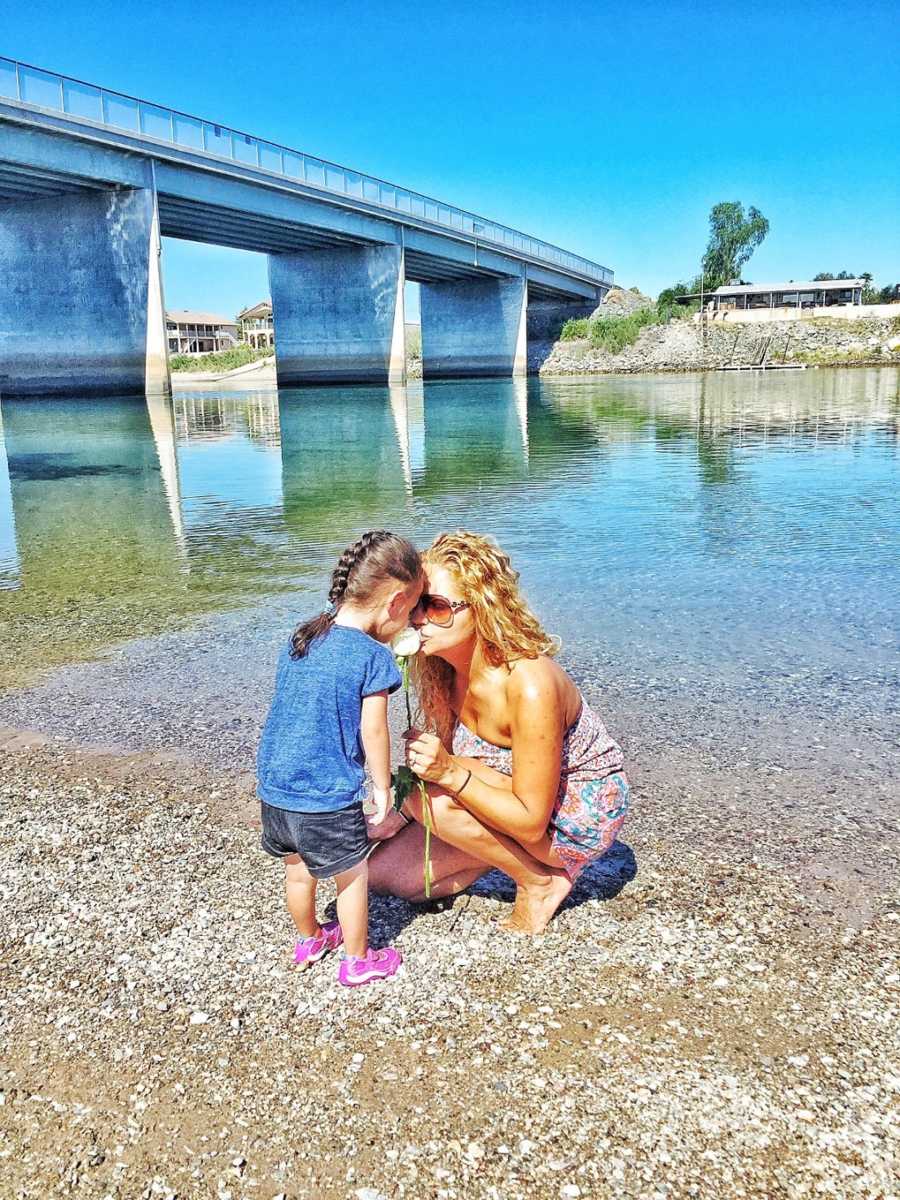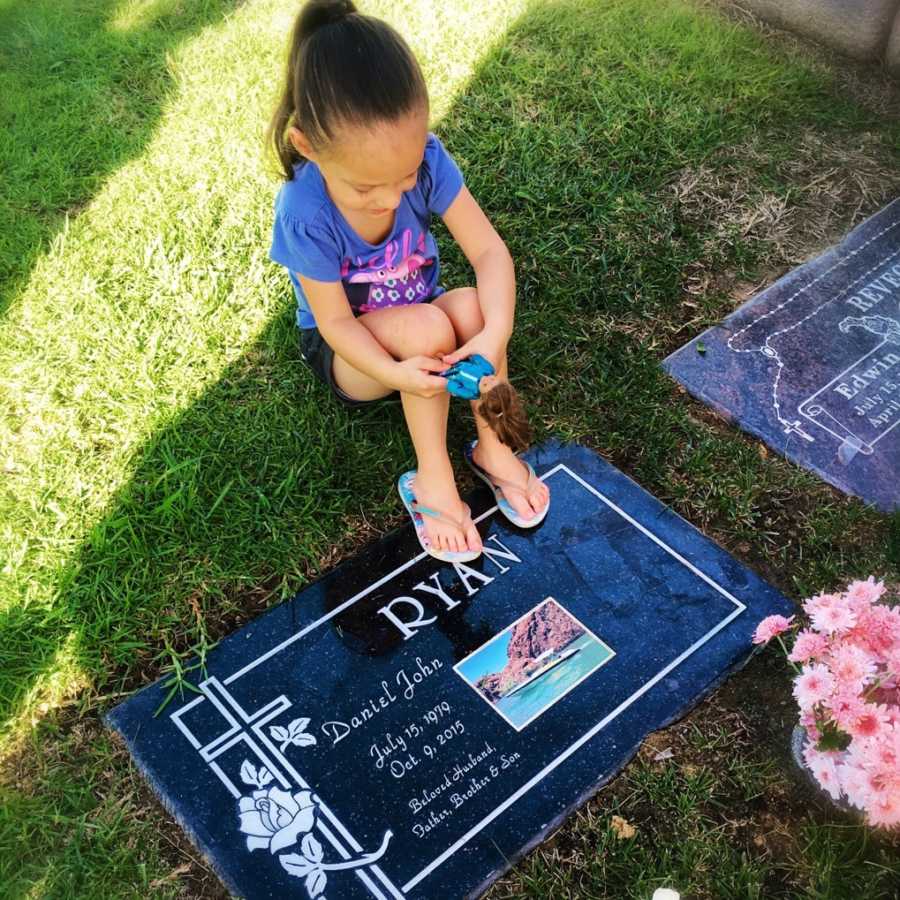 My hope in sharing my story is to inspire the next person not to give up on life. Life can be beautiful in spite of the hardship life throws at us. We are still here for a reason and if I can pull through, so can you."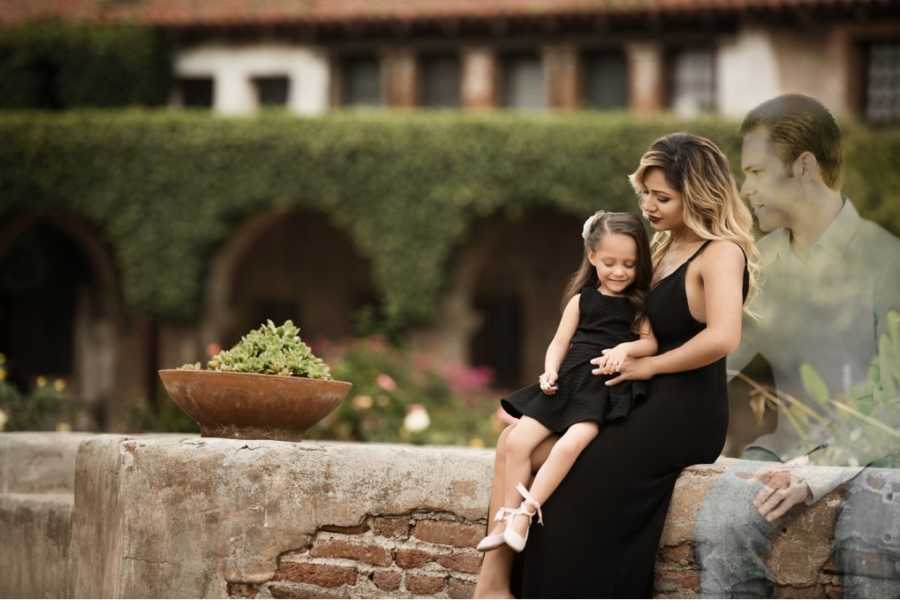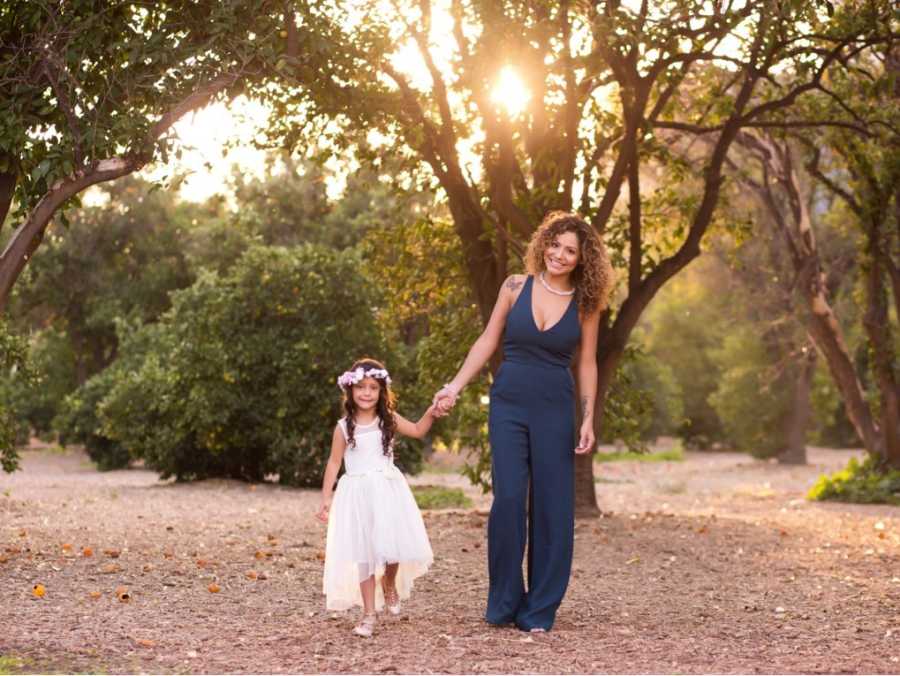 This story was submitted to Love What Matters by Faby Ryan of Lakewood, California. You can follow her journey on Instagram. Do you have a similar experience? We'd like to hear your important journey. Submit your own story here, and be sure to subscribe to our free email newsletter for our best stories.
Read more stories from those experiencing grief and loss:
'Hours began to pass, and still no Andy. I decided to call him. No answer. The calls started going directly to voicemail. Anxiety started to go in overdrive. Then, I saw it.'
'Zac isn't here. I'm going to look for him. To check the ditches.' My heart stopped as I let those words ring in my ear.': 20-year-old widow loses husband in motorcycle accident only 11 months after marriage
SHARE this story on Facebook to encourage others to cherish every moment and love what matters most.