"Y'all, honestly, I wasn't going to discuss this because it's embarrassing, but I think I'm beyond that at this point in my life.
Yesterday, I was going through the mail that had accumulated over the last few days and I found a letter typed on white copy paper that was put in my mailbox. This is the second anonymous letter I've received since buying my house 6 months ago. A neighbor of mine asked me to remove my Halloween decorations because they were 'scary' and 'offensive.' I honestly didn't even know what to think about it or how to react!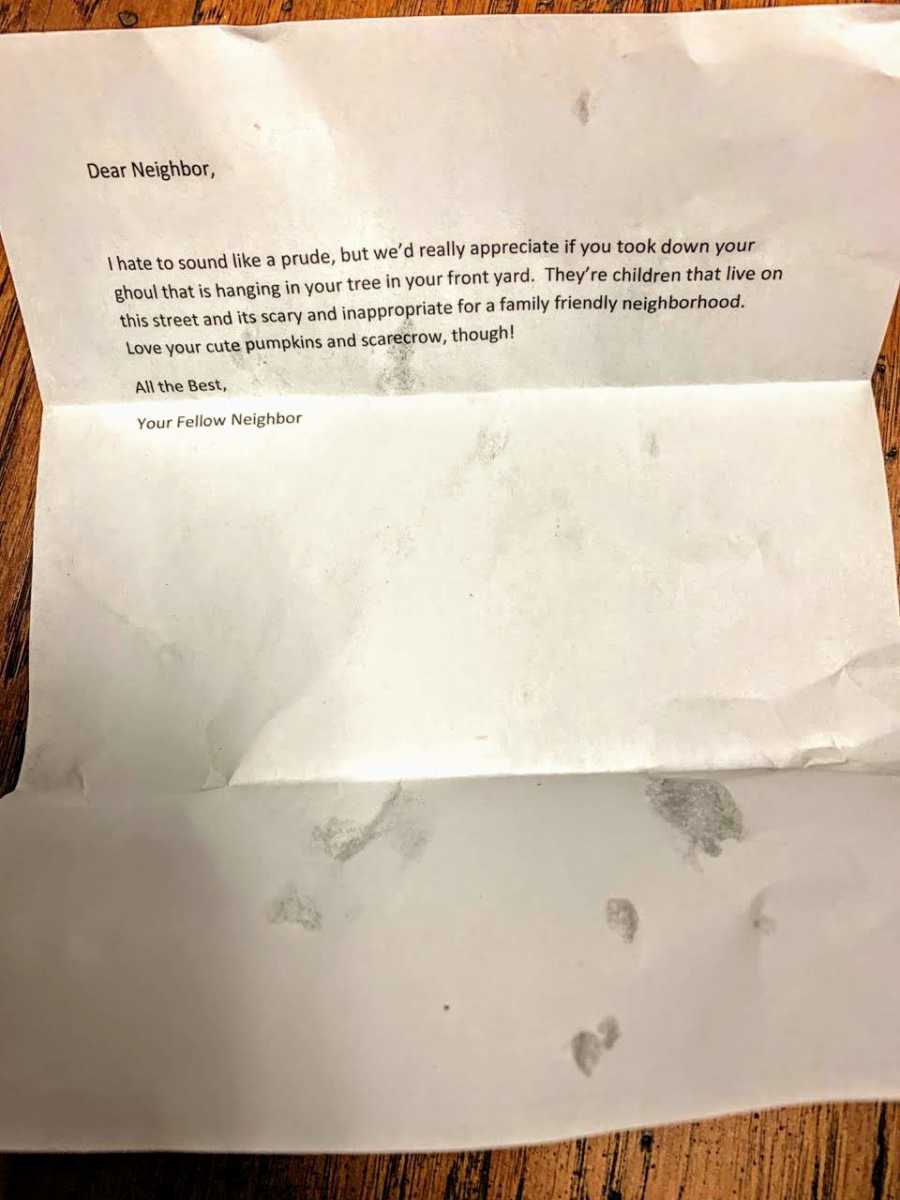 My immediate emotions fluctuated between anger and embarrassment. I felt angry that some busy body neighbor dared to turn an innocent Halloween decoration that my daughter was so excited about hanging in the tree into something sinister and offensive. I felt embarrassed I had put something in my yard that was 'scold-worthy' and caused my neighbors to talk about it. I felt angry the letter was anonymous and the offended soul or souls didn't have the decency to at least talk to me about it in person or sign their name!
As all of these emotions were swirling through me, the constant fear that I daily have to tamp down was trying to break free and take over. I typically use the term 'single mother,' as the rest of society does. But that's not accurate. I'm a single parent; an only parent. My daughter has no father in her life, therefore, every decision is my sole responsibility. I'm the father and the mother. I'm the end all be all and mostly I rock at it. We're a tiny team and a dang good one! But, occasionally, this parent has self doubt, and we all know that nothing derails success more than our own insecurities!
I decided to do what I always do in negative situations and turn this into a teaching moment for my seven-year-old daughter. I read the letter to Gabby and asked her how she felt about it first. Like me, she was quite upset and surprised. I explained to her that it's Halloween and you can't even go to a grocery store without seeing scary things!  I told her that if a child on our street is truly frightened by our ghoul, I'm saddened by that, but rather than us caving and removing something on our property that brings us holiday cheer, it would make more sense for the parents to teach their child to not be scared and deal with things.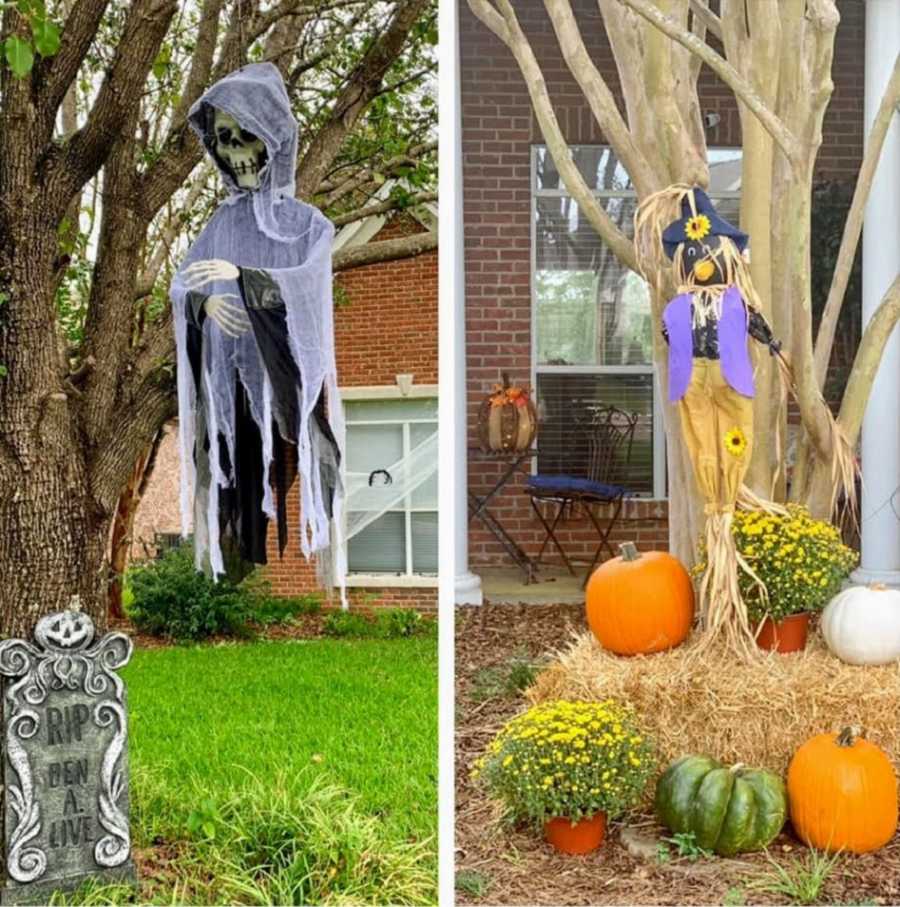 Life is uncomfortable! Is this really where we are as a society? In my typical fashion, I put the question to my tribe on social media, asking if this was offensive to them and and whether or not they would personally take it down or leave it up? Truthfully, part of me wanted to leave it up all year and dress it in red and green for Christmas, put a companion with it for Valentine's Day, and a pink Tutu on it for Easter. Another part of me wanted to rip it down and throw it away!
Thankfully, I regained my senses and faith in humankind when 99.9% of the massive amount of comments I received advised me to not dare take it down. 'That neighbor is ridiculous,' I was told again and again. I do know, however, there are many people out there that feel this way. The 'participation trophy' parents are gaining numbers and strength and taking it to a new level.  Parents, let your kids be kids! Teach them how to cope with the world rather than change the world for their benefit. They will be so much stronger and able to tackle life's scary and offensive moments!
And stay tuned for next Halloween. I'm pretty sure our Ghoul will have a family by then!"
From podcasts to video shows, parenting resources to happy tears – join the Love What Matters community and subscribe on YouTube.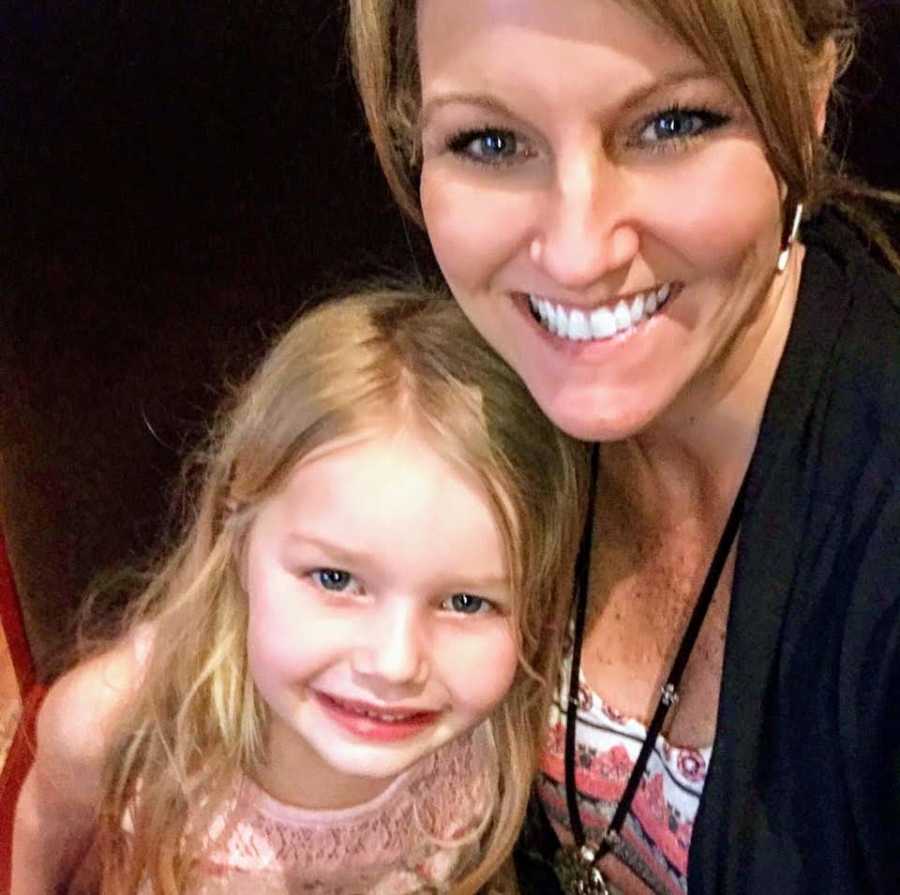 This story was submitted to Love What Matters by Candice Brewster of Madison, Mississippi. You can follow her journey on Facebook. Submit your own story here and be sure to subscribe to our free email newsletter for our best stories.
Read more from Candice:
'NOTHING is wrong with her. She just wants narcotics!' My mom was in the throes of kidney failure.': Woman 'shocked' by hospital malpractice, urges 'it is your right to request a new doctor'
Do you know someone who could benefit from reading this? SHARE this story on Facebook with family and friends.