"There is a term in the Jewish world that comes up in song called Dayenu, which literally means, 'It would have been enough.'
I don't claim to be an expert at much. I  am a life-long learner and I use every resource I have and my experiences to support my community and be a guide and leader on this kind, ever-changing, and twisty journey.
Having said that, if there is one thing I can claim to be an expert at, it is this rare story.
Now, a little back story on me. My mom had a normal pregnancy and therefore did not have an ultrasound done. Much to her and my dad's surprise, I was born with a cleft lip and palate. My mom asked the doctors, 'What's wrong with her face? Can it be fixed?' They said yes. She assured her I was beautiful and that she would love me.
I didn't have a soft spot in my skull, so doctors had to create one via surgery. I had webbing between my fingers and wide-set eyes.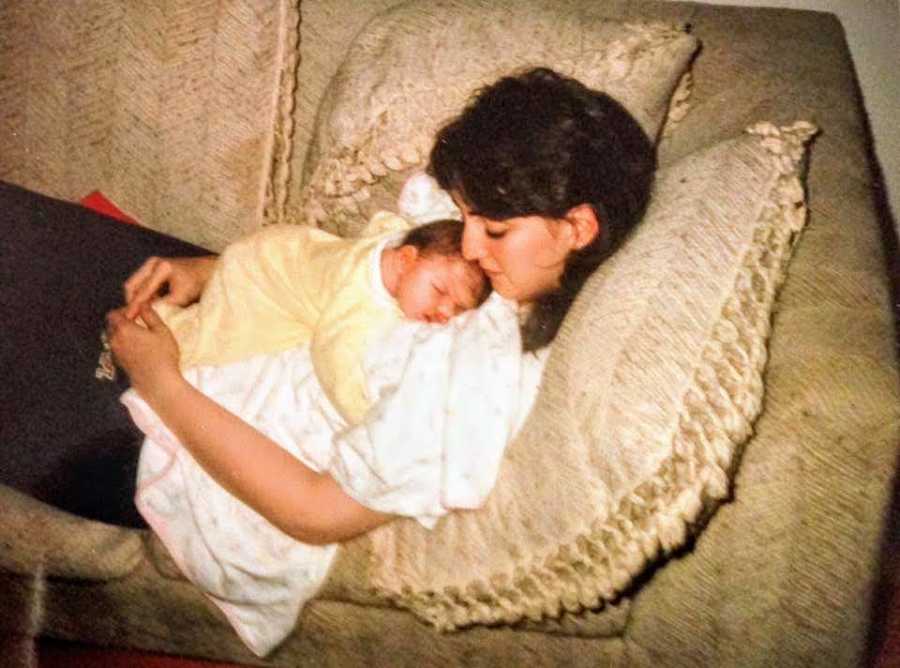 As the days, months, and years went on, it would become clear that there was more involved in my differences than just my cleft. I had craniosynostosis, hypertelerism, syndactyly, and overall midline anomalies.
It was when I went outside of my comfort zone to places like the playground, the grocery store, or somewhere in public that kids would stare and ask questions or make comments like, 'What's wrong with your nose? Why does your face look smooshed? What happened to you?' People can't help but stare.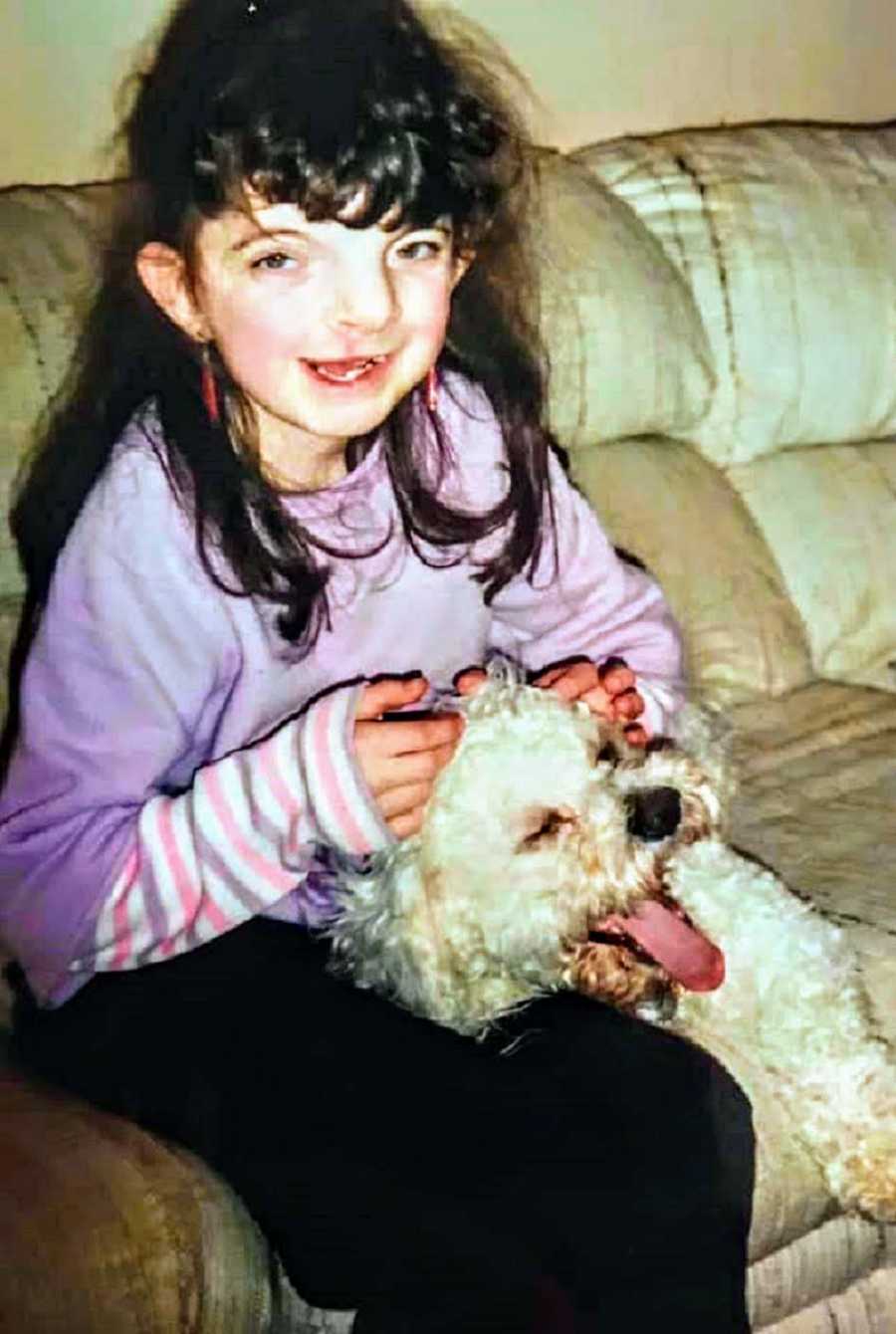 In the span of my childhood and early adulthood, I had about 12-14 surgeries and procedures, countless tests, doctors visits, and related hurtles.
Craniosynostosis affects 1 in every 1800 to 3000 children.
Cleft lip and palate occurs in about 2,650 to 4,440 births.
That already started us off on this rare journey.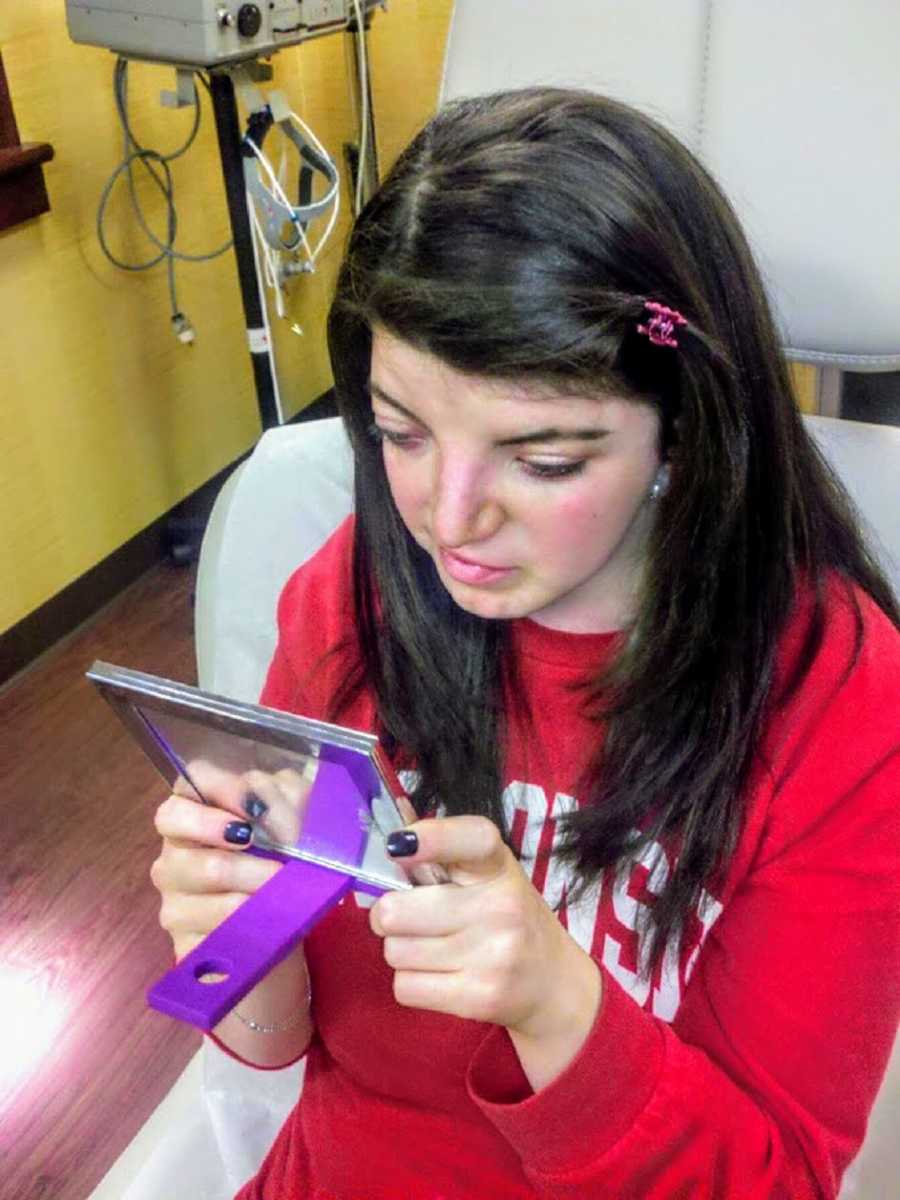 Flash forward 20+ years…
My mom read the book 'Wonder' and read in the Chicago Tribune about a family that lived just about 40 minutes away from us who had a daughter named Mary Cate. Mary Cate was born with Apert Syndrome, another rare craniofacial anomaly. Long story short, after months of communication through Facebook, we finally met (my new best friend). My whole world changed. Up until this point, I had never met anyone else with a craniofacial difference. Never in my life could I say to someone, 'Me too.'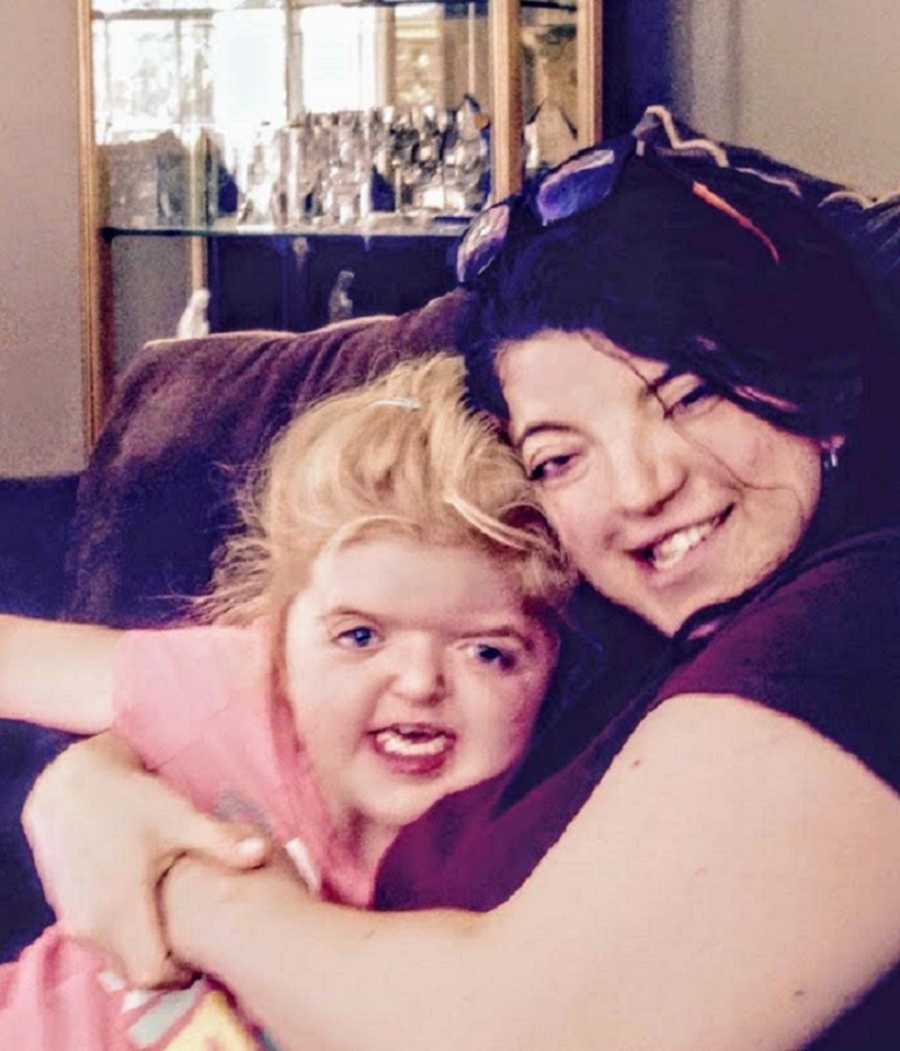 That moment we met Kerry Lynch and Mary Cate, both my mom and I felt like we were no longer alone. For years, it was our family forging ahead, never knowing we had a community just waiting to hold us close.
After meeting the Lynch family, we met Nora Napientek and Lila and countless families across the Chicagoland area that I now consider my chosen family.
Suddenly, my voice and my story mattered. It had power.
Families and children were looking to ME for support. I was overwhelmed and humbled beyond measure.
Since then, my page Art of Compassion was born. It has transformed so many times through the last four years, but one thing that has remained consistent and strong: the community connection, the families it has brought together. Kindness has exploded from it's foundation, and the loads of conversations that carry from the posts shared.
I could have just ended right there, Dayenu. But I didn't.
I co-wrote a children's book, have shared my message and my story with numerous schools, organizations, and platforms. And it's just the beginning.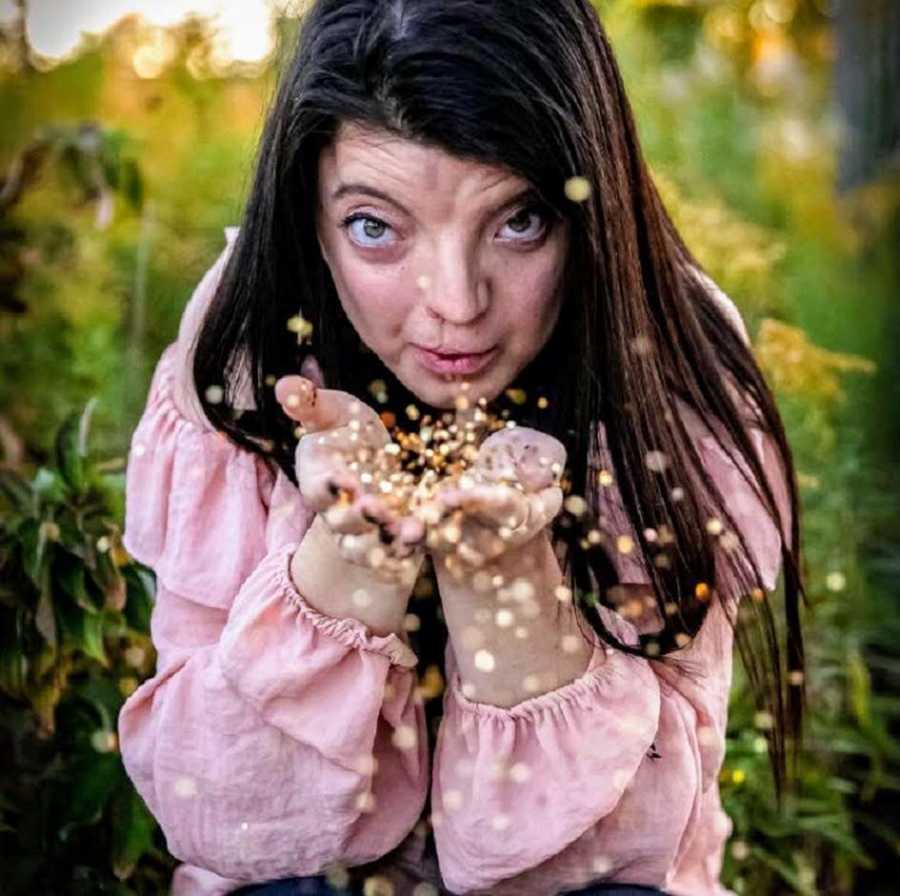 Now, here is where this rare twist kicked into high gear!
I took to Google one day on a whim. I'm a closet Web MD researcher. It comes with a complex medical history, I guess! Anyway, I typed in all the things I was born with and a term popped up. Something that made perfect sense but we had never heard of: craniofrontonasal syndrome. I hit the jackpot and found belonging!
I typed this new-found term into Facebook and, low and behold, there were kids all around the world that looked truly similar to me and were on the same journey!
Then, I found a photo that a woman named Stephanie Carter posted of her daughter. Immediately, I sent it to my mom and my entire family. My family had to give a double take and my mom said, 'I don't remember buying you that outift,' to which I said, 'That's not me!' Our mouths dropped!!!
Across the globe in the UK there was a little girl who, without a doubt, could be my twin! There is a term for this: doppleganger!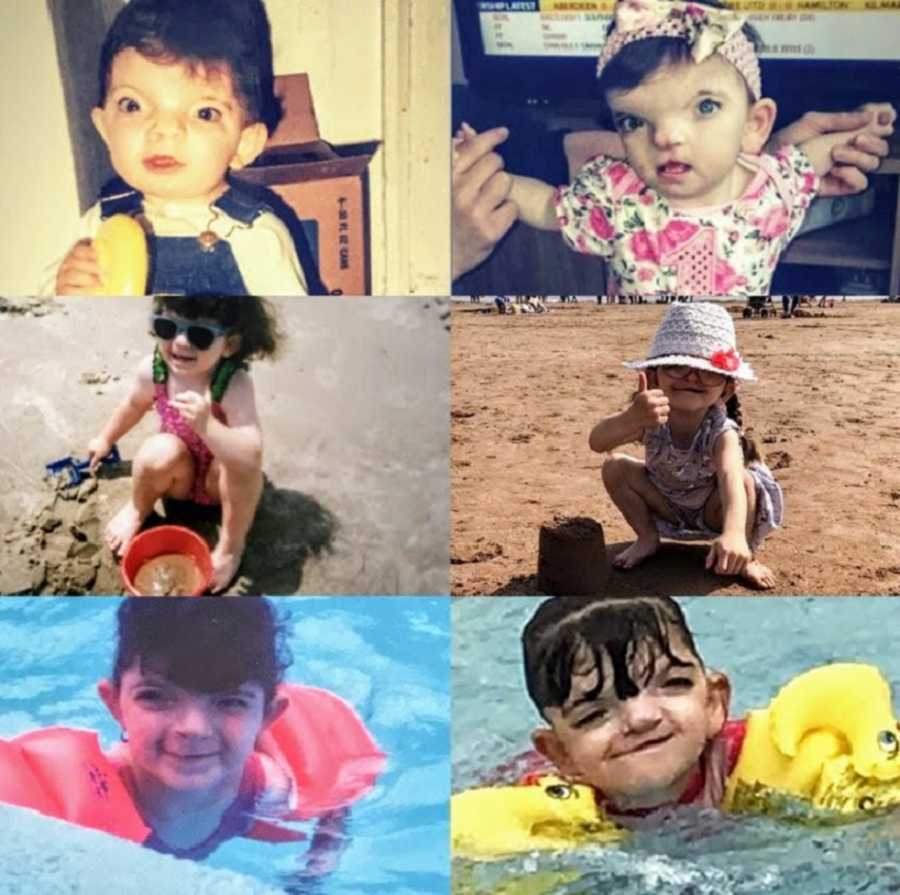 Granted, Brianne and I don't look 100% identical. The resemblance is incredibly striking, and we were born with the same syndromatic anomalies. To take it one step further, our birthdays are one day apart!
I have always joked that I thought I ate my twin in the womb and that is why my midline differences occured. I guess I have always made up wild exaggerations as to why I was born the way I was. Now, I feel no need to answer that question. We are all unique and I am proud of my rare story.
Recently, I read a quote from Plato that said, 'According to Greek mythology, humans were originally created with four arms, four legs, and a head with two faces. Fearing their power, Zeus split them into two separate parts, condemning them to spend their lives in search of their other halves.'
I chuckled. Yet another plausible answer.
But really, virtually meeting Brianne has changed me. I feel prouder than ever of my uniqueness and that I have someone to share this with. Truly and completely for years to come.
As I get older, I think about children of my own. It has always been a dream, fear, and hope of mine to have a child that looks like me, with the chance of having a craniofacial difference, knowing Brianne has lit a spark in my heart that I didn't know was missing.
For the past two years, Brianne, her mom, and I have facetimed on our birthdays. I look forward to these every year as my birthday has new meaning.
My wish and dream this coming year is that our families finally get to meet in person, wherever and however that will happen. Who knows? Anything can happen in this rare story."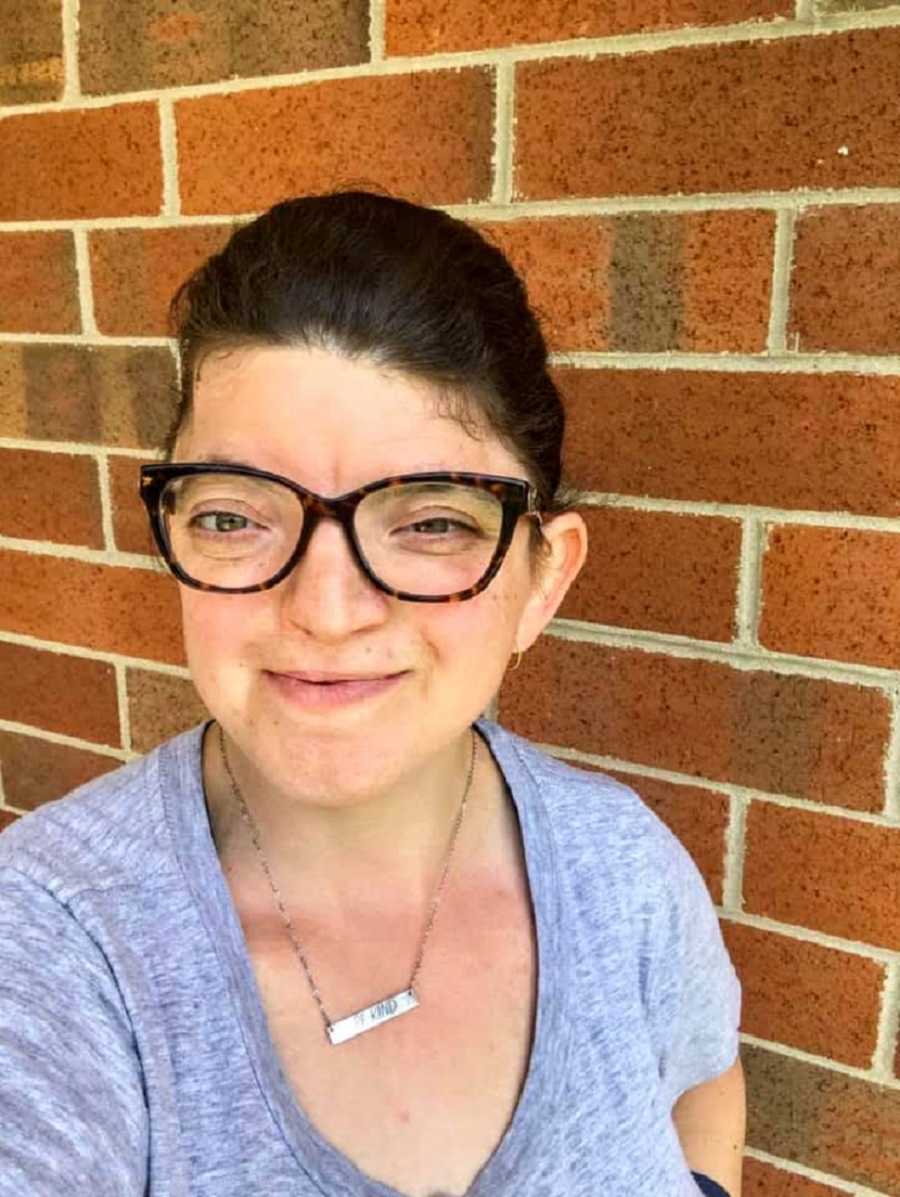 This story was submitted to Love What Matters by Rena Rosen of Chicago, Illinois, and originally appeared here. You can follow her journey on Facebook. Submit your own story here and be sure to subscribe to our free email newsletter for our best stories.
Read more from Rena:
'Excuse me, my child has a question about your face.' Others pulled their kids away like I shouldn't be looked at.': Woman with Craniofacial differences reminds us to use 'kindness' to approach uniqueness
Spread beauty and strength for others. SHARE this story on Facebook with family and friends.