"Can we talk? I know you just lost the most important person in the world to you and this whole grief thing is messy and you are so far deep in the trenches right now that asking for help from a friend feels too heavy because you are already carrying the weight of grief.
I want to give you a big hug right in the middle of your brokenness from grief and tell you 'I'm here' and I've been there.
I want to reach out my hand for yours and let you know that you aren't walking in this grief alone.
I want to tell you that I see the grief you are hiding behind that smile. I know the hurt you are feeling because you miss them so much. Some days in fact you miss them so much it's hard to breathe. Your heart feels like it could actually burst at the seams.
I'll tell you that you don't have to go through this grief thing perfectly. I'll tell you to give yourself grace. To talk about them often. I'll tell you that even when it feels like you can't find the words that explain how much you miss them that you won't need to because I'll just get it because I'm a motherless daughter too.
I will understand your silence when the words won't do your grief justice.
It's okay to tell me when you just need to hear someone say their name. Just tell me and we will talk about your mom, I'd love to hear all about her. It's okay when you just need a hug or a cup of coffee and complete stillness, I can do that too.
No matter how messy it gets, it's okay, I'm still here.
You may wonder why I am telling you all this. Why I would stick around in the mess. It's because you are worth it, because I'll be here for the trenches and then I'll be here cheering you on when you realize you never really needed anyone to take on this grief because you remember that you are still your mother's daughter.
Until then I will sit right here with you.
But I won't just sit here at this very table with you inside these four walls or over a text that says 'I'm so sorry'
That counselor you've been wanting to see but you are too scared, I'll go sit in that waiting room with you for that appointment and I'll wait for you.
That doctors visit you've been putting off because walking in those doors makes you miss your mom, filling out those papers asking if your mom is still alive is just too much, waiting on those test results is hard, I'll go with you, I'll sit in that room right by your side.
That grief session you've been wanting to go to but don't want to go to alone, tell me when and where and I'll be there with you no questions asked.
So I'm here even when I don't know what to say, even when I don't know what to do, I'll still be that friend for you, I'll still be here reminding you that you are your mother's daughter."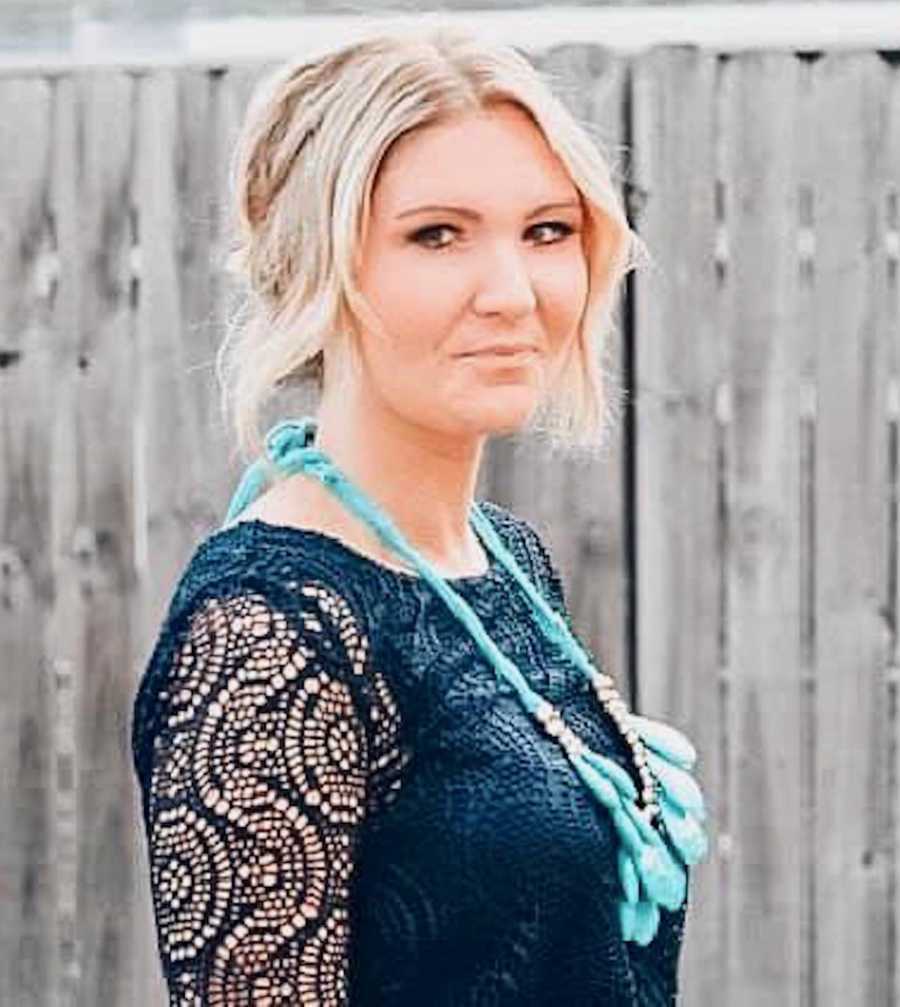 This story was written by Nikki Pennington of Grief To Hope with Nikki Pennington. The article originally appeared here. Follow her on Instagram here and Twitter here.  Submit your story here, and subscribe to our best love stories here.
Read more from Nikki here:
'For our 1-year anniversary, my husband took me to McDonald's and bought me the dollar menu. It's all we could afford.': Wife insists 'being treated like a queen' looks different 'than what the world told you it should'
'A friend of mine called. 'Hey, I'm going to swing over and hang out with you for a few.' I panicked. This wasn't a planned swing by.'
'On our wedding day, my mom gave my husband a note. A note that was just for the two of them.'
Do you know someone who could benefit from this story? Please SHARE on Facebook or Twitter.