"At our 20-week ultrasound, I found out my baby girl would be born without her left hand. I asked them how sure they were, and they said 90%. At first, I was in shock, and then it hit me, and I uncontrollably sobbed for what felt like 24 hours. I immediately assumed there would be so many things she would never be able to do and professions she could never have. I felt like I had lost all the ideas and dreams I had for my little girl. (Of course, I know now that's just silly, but at the time, it was all I could think.)
I remember going home that day and trying to research what this all meant. I immediately blamed myself and felt like it was all my fault. I just wanted to feel like she would be okay, so I started searching the internet. I came across a one-handed pitcher; Miss Iowa, who was one-handed; a soccer player; a football player; a surfer; a nurse; and the list goes on and on. I didn't realize it then, but this was the start of feeling like maybe she would be okay, and everything could be alright.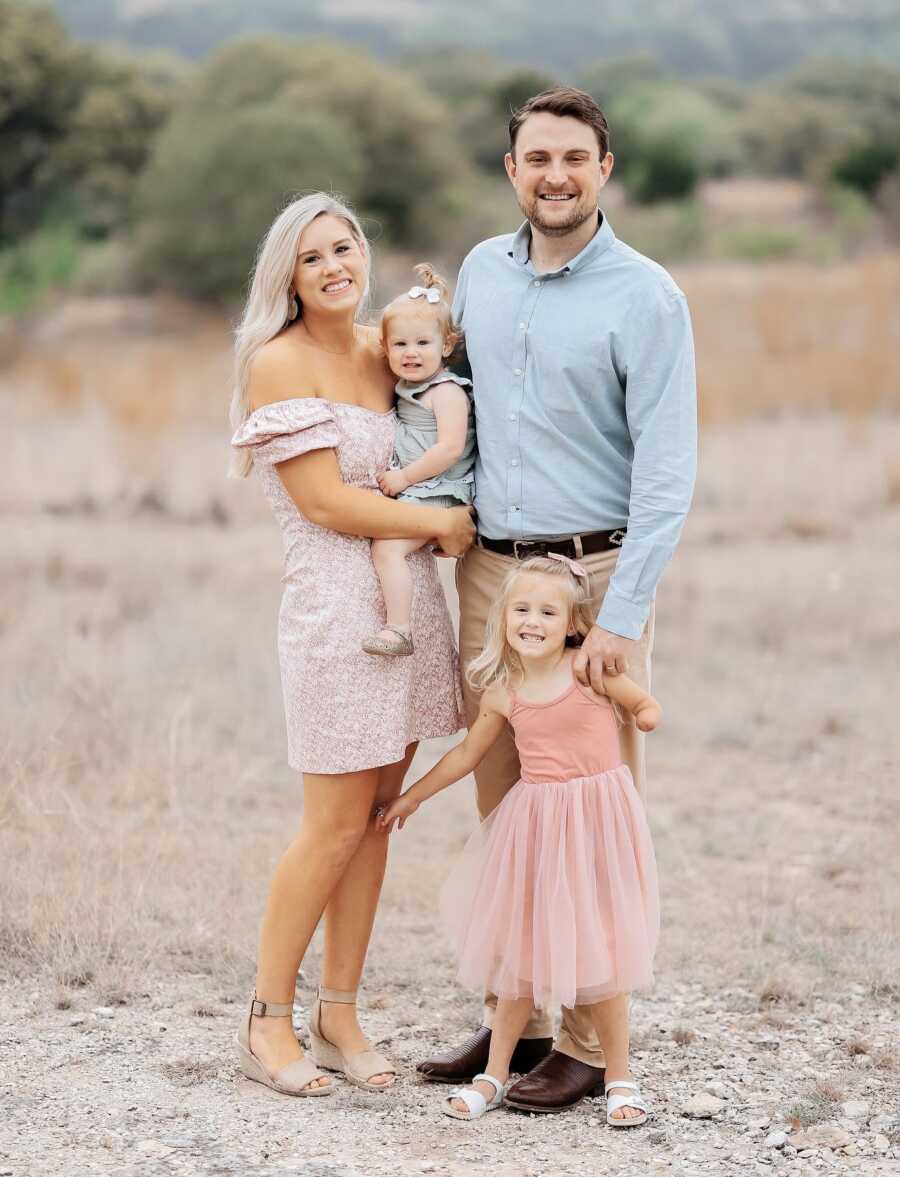 Starting To Feel Better About Her Diagnosis
We scheduled a follow-up with a maternal-fetal medicine specialist for the next week. When we arrived, the first thing we did was an ultrasound. The ultrasound tech told me a story of her nephew who was born without his left arm above the elbow and how he was actually in the Houston Med Center as a resident to become a doctor. I was so amazed. Then the doctor came in and confirmed Addison's diagnosis and told me about his niece, who was born the same as Addison without her left hand. She was a fantastic pitcher and already had a full scholarship to college. They then proceeded to have us speak with a genetic counselor who confirmed it was not genetic. They asked us if we wanted to terminate the pregnancy. They also recommended we see a pediatric orthopedic specialist. Each day and interaction that passed made the severity of her diagnosis a little less.
We saw the orthopedic specialist, and he said if she came out and there was a piece of finger dangling that needed to be removed or something causing her pain, he could do a surgery; otherwise, he wasn't necessary. He told us that day that children born with a limb difference generally adapt much better than children who later have to lose a limb, and he was sure she would be a healthy, happy girl.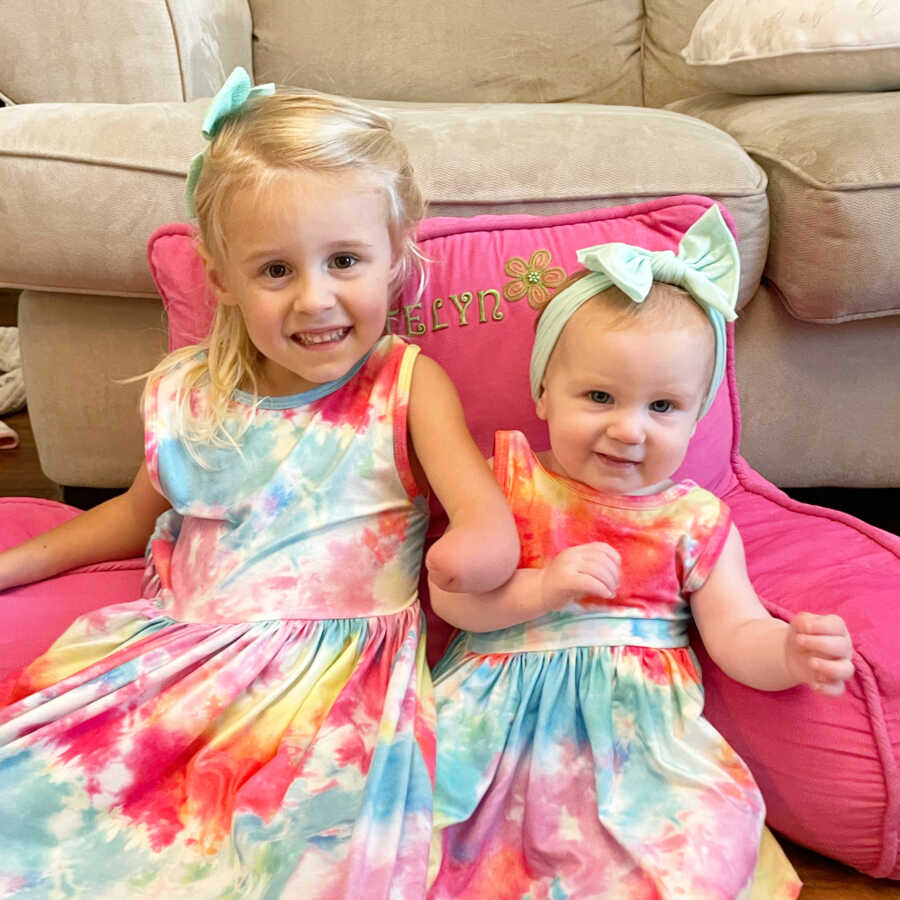 To this day, I remember my husband walking out of the closet in our bedroom as I sat there talking through everything, all my fears and worries, and he goes, 'I mean, in all reality, this is the least worst thing that could have happened to her.' At the time, it did not go over as well as he meant it, but it was something that eventually I would think about many times. There could have been so many more severe things that could have been diagnosed. Eventually, I was thankful we found out before birth so I could prepare for her limb difference. These feelings can take time to have because it can be hard to see in the throws of it all, but I don't only see the bad when I look back now. I see the good too!
Baby Addison Arrives
I always dreamed of having a natural, unmedicated birth at a birth center, and I was lucky to be cleared to do that after we saw all the specialists, but I was really worried for a while that her diagnosis would take those dreams from me. My midwife was very open with me. She had just switched from doing hospital births to only birth centers and home births. She said, unfortunately, if I'd had her at a hospital, her arm would have been made into a big deal, and they would have wanted to take her away and check her. I would have probably heard the nurses talking about it or acting awkward because, 'That is usually the way it is handled.'
I was so thankful to have her at a birth center where I could just have a baby and not have her seen as only a baby with a limb difference. Once she arrived and was placed in my arms, nothing mattered more than how much I loved her and how perfect she was to me.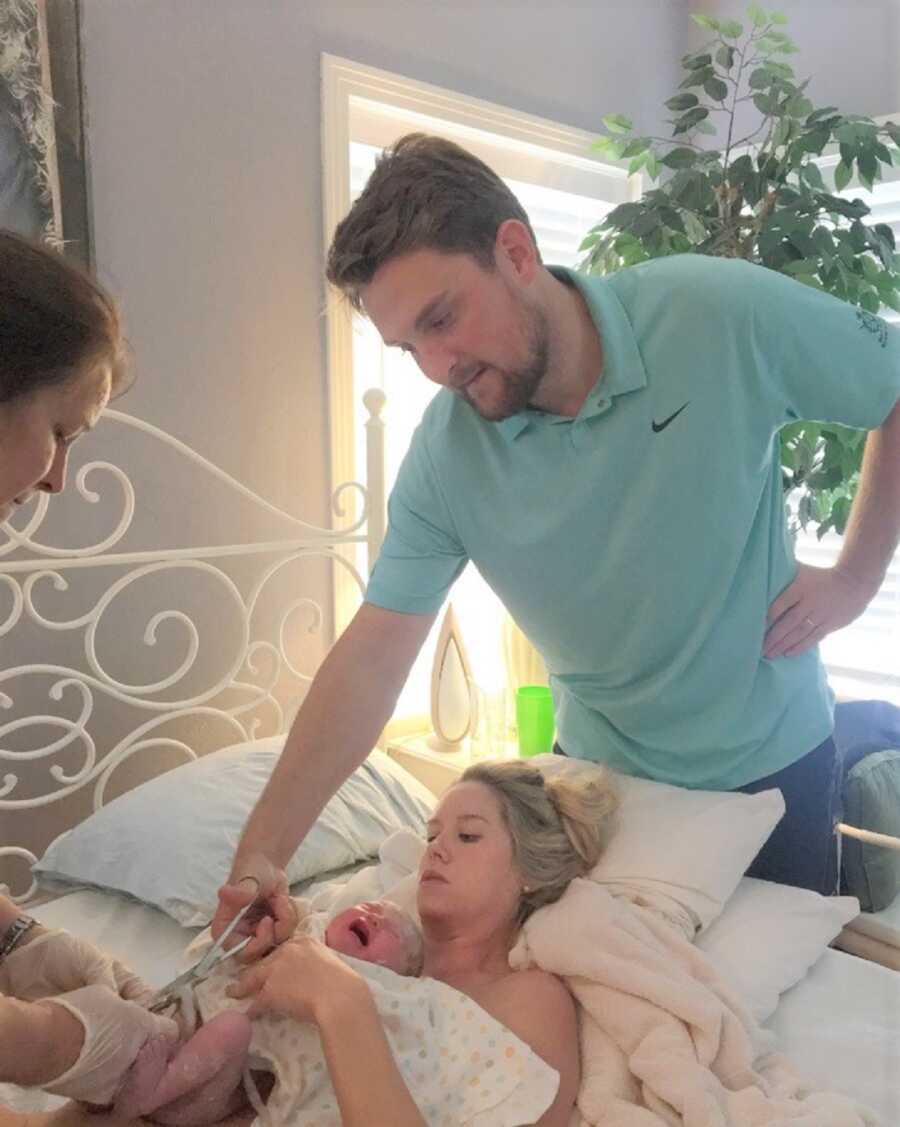 Another Surprise…
Addison quickly gave us another surprise. At five days old, she started projectile vomiting green bile. After her vomiting all night and keeping nothing down, I messaged my midwife. She told me she thought her intestines were twisted (volvulus) and told me to take her to the ER immediately. 
We had to be transferred to the med center because Addison needed to see a specialist. We were transferred in the ambulance, and as soon as we were wheeled in, I started telling her team everything that had happened in the last 24 hours. In the middle of the story, one of the residents stopped me and said, 'What happened to her hand?' I quickly said, 'Oh, she doesn't have it,' and then I continued telling them my story. They were like, 'So she was born that way?,' and I said, 'Yes.' I was somewhat annoyed since she was in a life or death situation and all they wanted to do was clarify what happened to her hand. 
I know they needed to know, but at the time, it seemed so insignificant with everything else that was going on. She quickly had emergency surgery, and we stayed in the NICU for 12 days until we were released to go home. I think this is one of the reasons I did not focus on her arm so much after she was born, since we were happy she was alive, processing her surgery, and going through recovery. 
After everything happened, we remembered something her maternal-fetal medicine doctor had said. He mentioned when the limbs are formed, the intestines are also forming, and occasionally children with limb differences can have issues with other organs. Well, she was one of those kiddos. She is fine now; she has a sensitive stomach but otherwise healed up great. I am so thankful we caught it in time and she had such a fantastic team of doctors and nurses.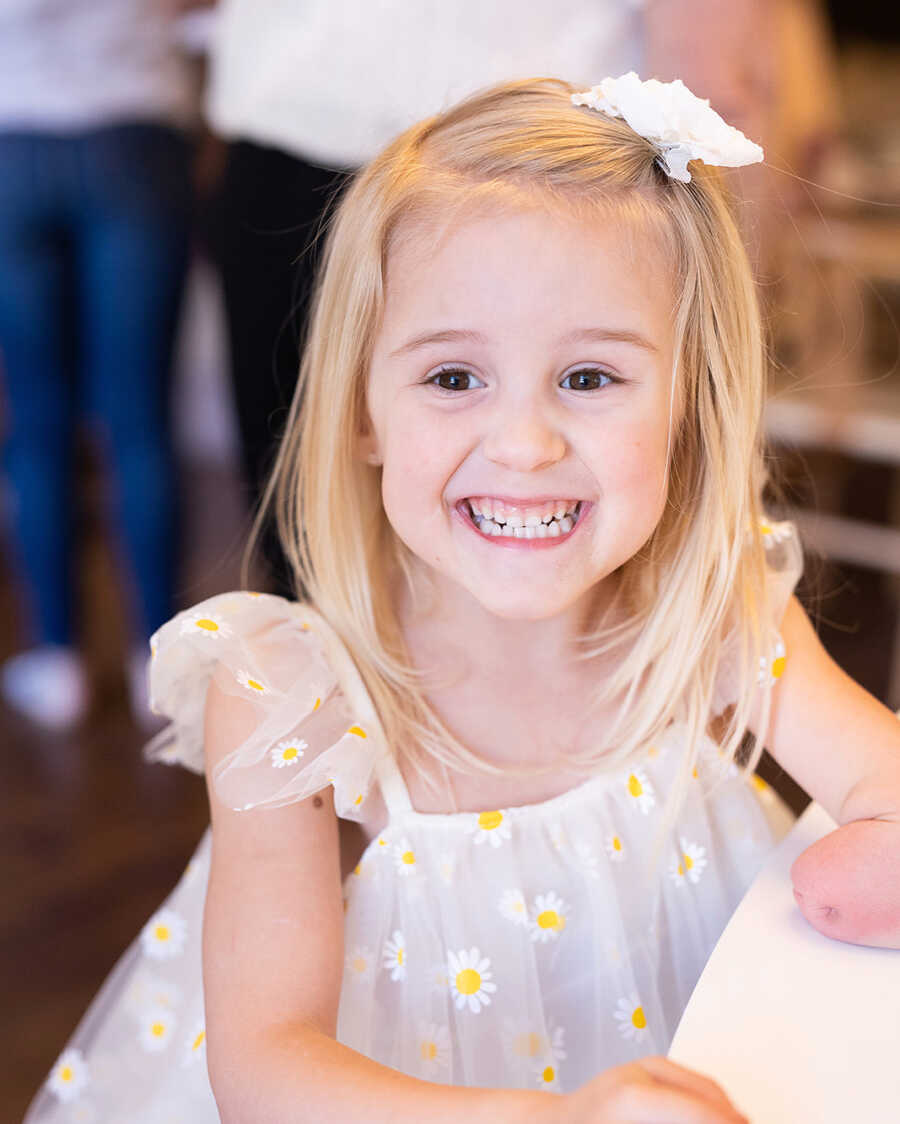 Sharing Her Limb Difference
Once we were home and healing, some of my initial worries returned, and as her mama, I began to worry about how others would think and react to her. I wanted to protect her from all the bad experiences, stares, and questions she would ultimately give. I struggled with posting her first picture on Instagram.
A few weeks after Addison was born, my mom and grandma asked me why I wasn't posting a picture of her with her little arm. I had only been posting close-up pictures of her being held. I told them I wasn't ready yet. I wanted to wait until there was a picture so cute, I didn't even think about her little arm, and I would post it. I was struggling and overthinking it.
Well, that is precisely what happened with the first picture I posted. My mom was coming to my house that day. She called to tell me she was on her way. She said, 'Oh, you finally posted a picture with her little arm.' I immediately said, 'Wait, I did?' I went to look at the post again and started sobbing.
It wasn't that I was ashamed or embarrassed, but the idea of opening up this perfect bubble I had kept her in for her first month of life where everyone thought she was perfect and beautiful. I didn't want to open her up to other people's ideas. I didn't want them thinking she was less than or feeling sorry for her or me. I wanted to protect her. Honestly, I almost took it down.
My mom and grandma arrived, and I cried as I hugged them. They told me, 'You posted that picture just like you said you wanted to… it was so cute you couldn't help but share her with your friends.'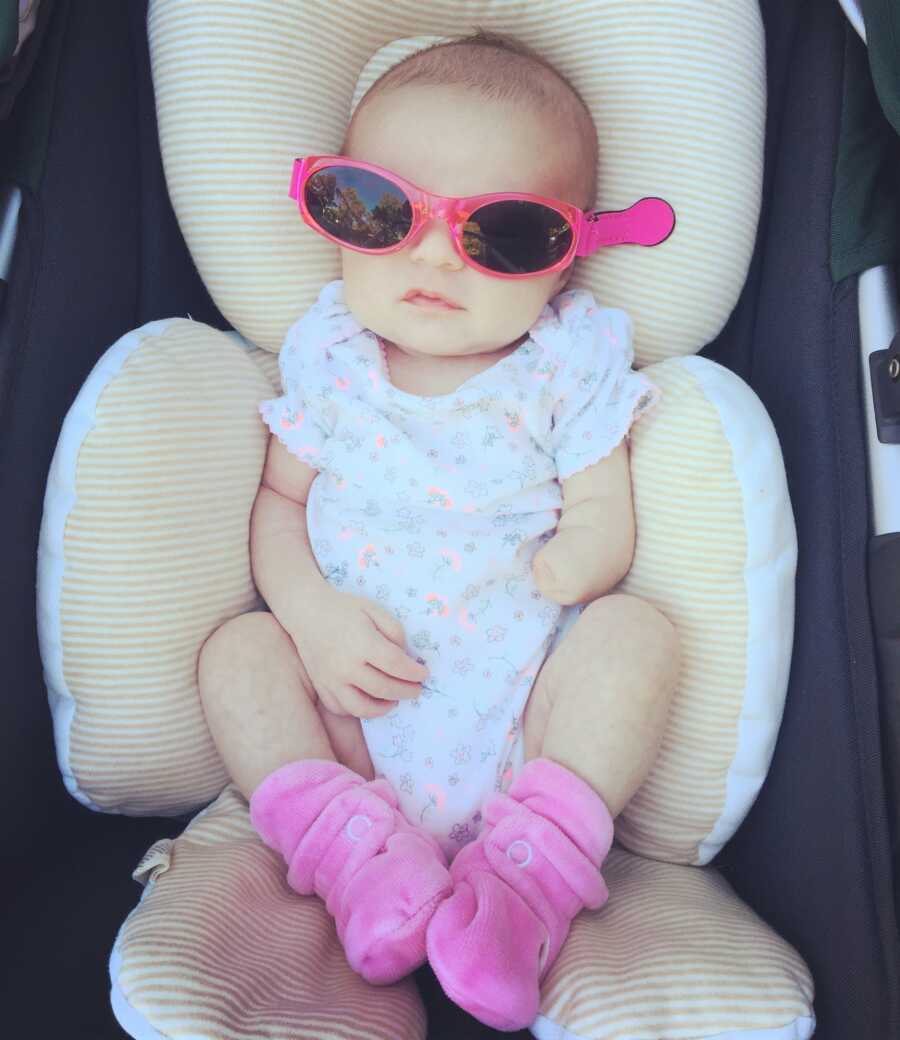 I knew they were right, and at that moment, I decided I couldn't care what others thought or said. Ultimately, I couldn't control it anyway. I couldn't let other people's thoughts or ideas about her dictate my actions. I decided to share a small piece of my sweet and perfect daughter with the world.
My subsequent struggle was what to say when kids asked about her little arm, or when kids ran away because they thought her arm was scary. Some moments broke my heart. I have cried at a playground and three-year-old birthday parties a few times. Children can be both unknowingly cruel and also the most genuine and accepting of humans. It can be hard to know when to step in and when to leave it alone, but I am learning daily.
I am thankful Addi has such a fun and outgoing personality, and these things usually roll off her back, but some moments are just hard. These are the moments when I reached out to other moms on the internet, but I didn't know anyone local. I desired a local community where Addi could also be around other kids like her. I felt this strong desire to build a community.
Building A Community
I eventually connected with Hannah through the Lucky Fin Texas Facebook group. I realized I only lived a few minutes away from Hannah. We met when I was five months pregnant with my second daughter, Briar, and her limb different son, Weston, was about six months old. Addison was three and had the best time with Weston's older brother, Aiden, who was about six months younger than her.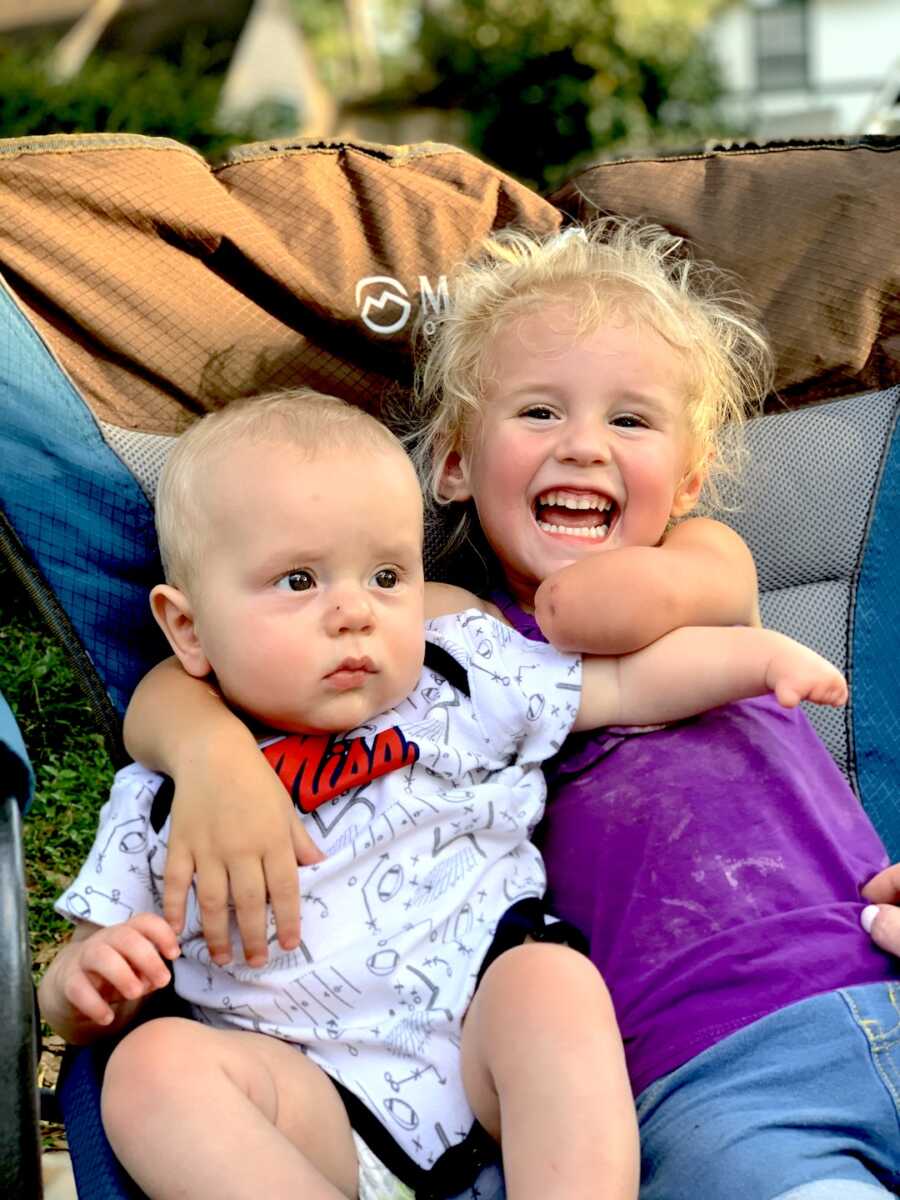 Hannah and I discussed wanting to grow our community of moms. We wanted there to be a place where we can help moms through some of these difficult moments and be a part of triumphant ones. We wanted to plan a get-together, but we were amid COVID, so we decided to put it on the back burner for a little bit. Then six months had gone by, and I went over to Hannah's house and met Joan. Joan knew Hannah from high school and had just had a little girl with a limb difference. We all met and decided now was the time to move forward with an organization in our community. We all had so many goals based on our experiences, and we felt like together, we could help raise awareness and support limb different families in Texas.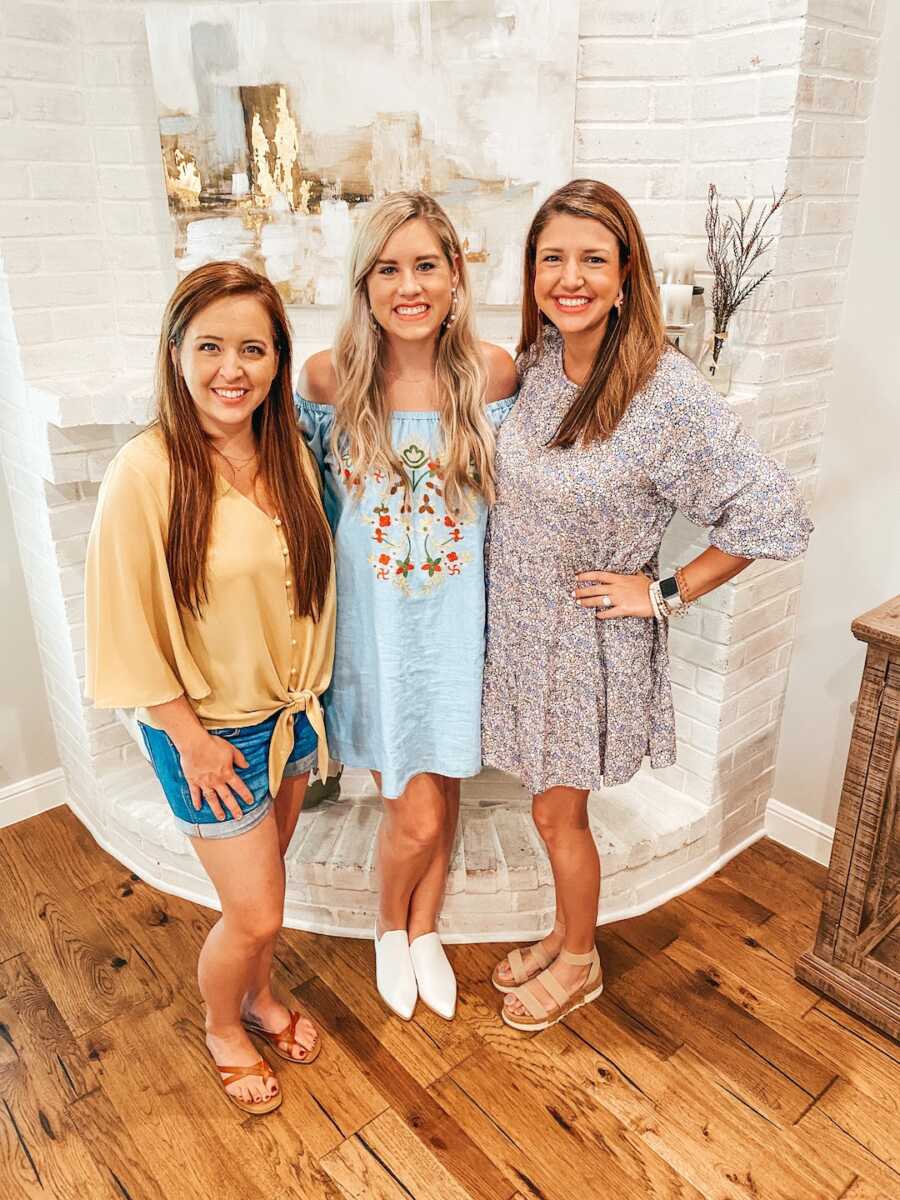 Founding No Limbitations Texas has been incredible. Having three people start an organization together can sometimes present challenges. Three different opinions means coming to a common decision can be a bit more tedious. It means we are working around three different schedules and families, each of us with different voices and experiences. But it also means there are three sets of eyes to look at things, three different brains to come up with ideas, and three hearts to give perspectives. We are grateful for the opportunity to work together and make a difference for our kids' lives and the lives of those we connect with.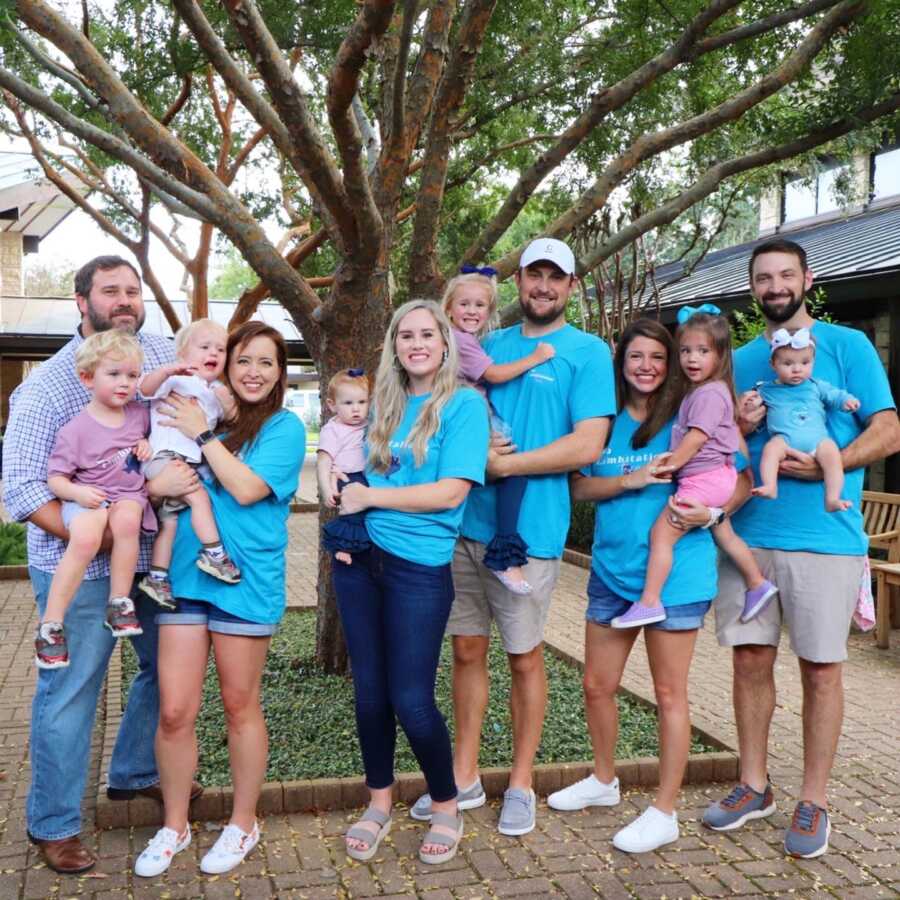 Our organization hosts limb different guest speakers to schools in the area, donates books to schools on acceptances of differences, and hosts events for kids to meet others just like them (which many have not been able to prior to our organization). We are working to spread awareness and change the dialogue surrounding limb different stigmas and we want to normalize differences through exposure and education. As moms, we felt like there was a lack of support and knowledge when finding out your child has a difference, and we wanted to help provide a safe place for people to connect and not feel alone in their complicated feelings.

I have met many amazing families, and Addison has loved every minute. We can't wait to see what other connections we can make and what other unique experiences are to come!"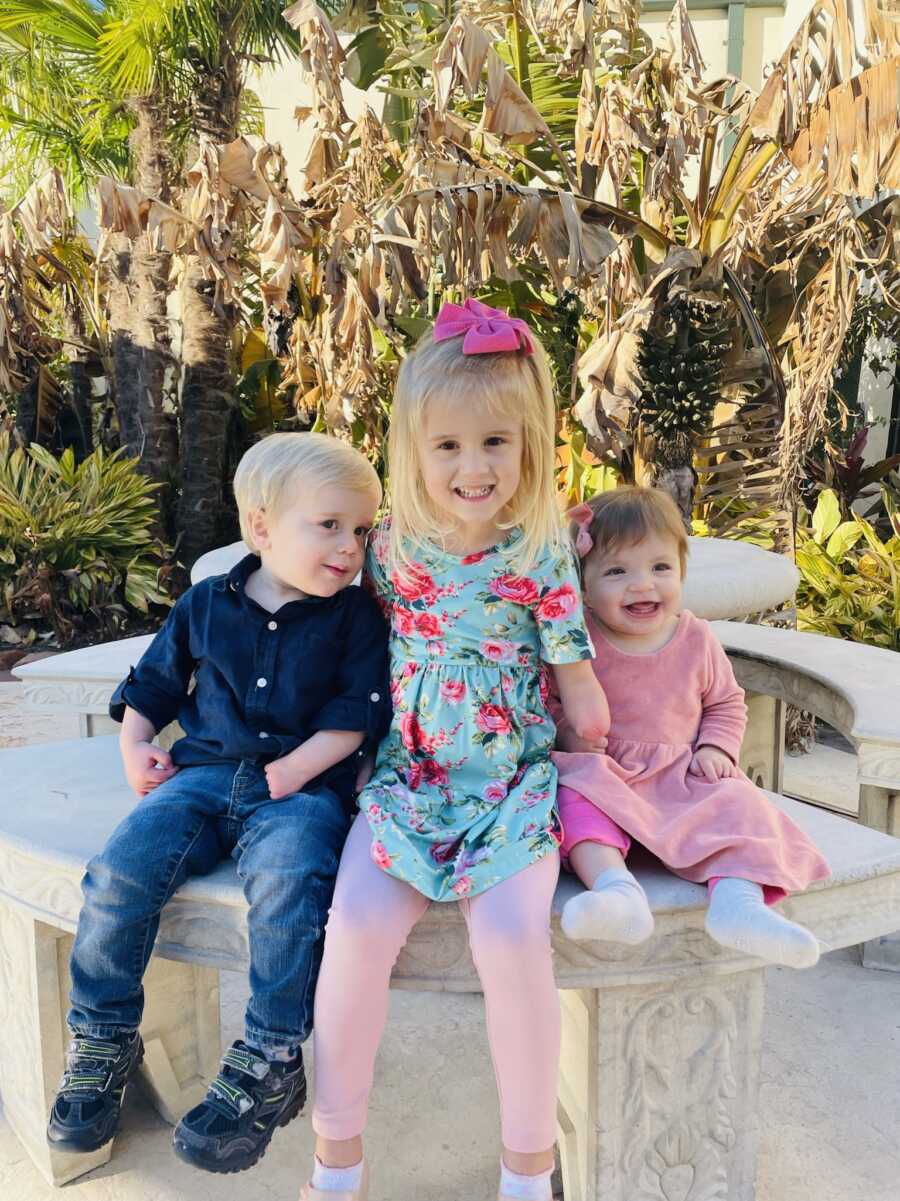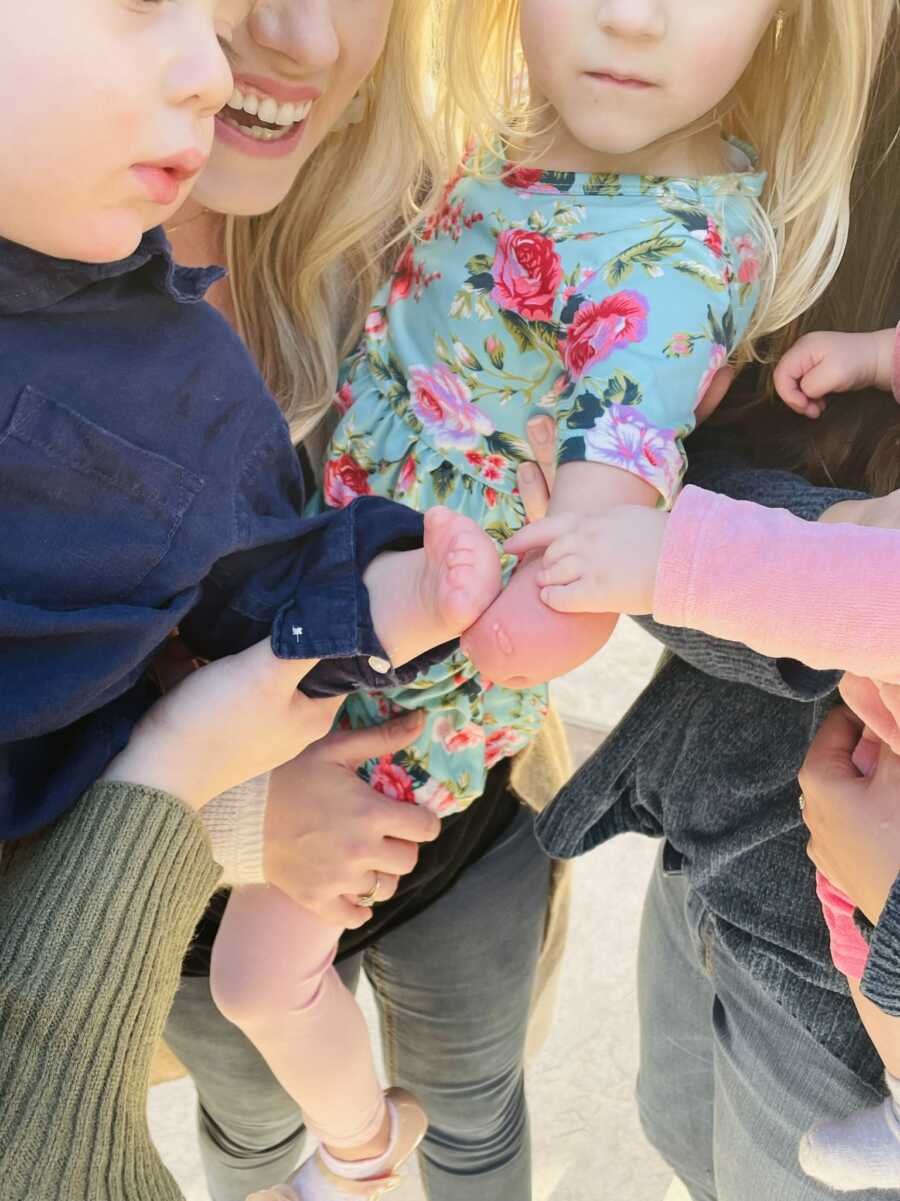 This story was submitted to Love What Matters  by Katelyn Richter of Houston, TX. You can follow Katelyn on Instagram and Addison on her own Instagram, and No Limbitations Texas' journey on Instagram, Facebook, and their website. Submit your own story here and be sure to subscribe to our free email newsletter for our best stories, and YouTube for our best videos.
Read Hannah's and Joan's stories here:
'Your baby's left hand is missing.': Mom shares discovering son's limb difference, power of support community
'I honestly thought my eyes were playing tricks on me.': Mom of daughter with limb difference shares acceptance journey, support community
Read more stories like this here:
'Here he comes,' my OB said. The entire room fell into an ear-piercing silence. 'Are you aware your son has abnormalities?': Young mom celebrates 'one in a million' son born with limb differences
'As my daughter studied Cinderella, I wondered why there were still no princesses who looked like I did.': Limb difference advocate embraces unique beauty cosplaying princesses
'This moment will stick with me forever. She became REAL to me.': Father to daughter born with limb difference creates fictional world 'aiming to accurately represent disability'
'I was called freak, alien, monster. 'When will this end? Did I make a mistake by not amputating my leg?': Limb difference advocate says 'I'm proud to stand out'
Do you know someone who could benefit from reading this? SHARE with all the amazing special-needs moms out there!