How We Met
Garrett and I met at a church activity in the fall of 2006. I had seen him a few times, thought he was good-looking, and worked up the courage to introduce myself. We both remember the story differently, but my version is that he had very little to say and blew me off. A few months later, I saw him again and thought, 'What the heck? Let's try this again.' To get his attention, I threw a paper airplane his way, and the rest, as they say, is history.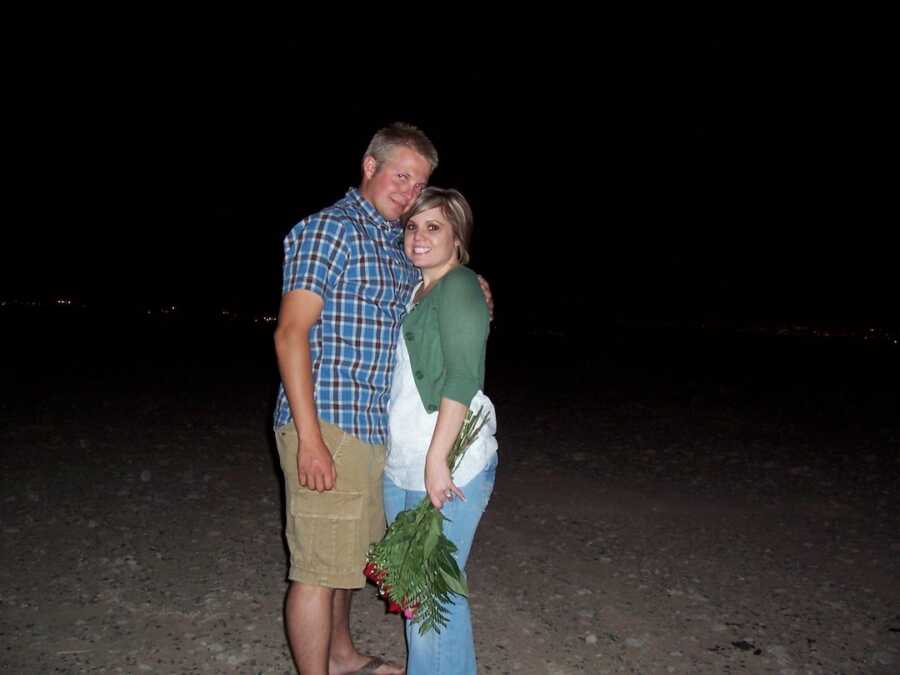 We were married on November 3, 2007. As we discussed our future plans, more specifically, family plans, we decided to wait a few years. During that time, we discussed when we would try to start our family, how many children we wanted, where we wanted to raise them, and many other ideas. When the time came to start our family, we had a feeling conceiving might not come easily for us. I don't know why we had that impression, but it allowed us to talk about how we would expand our family if we struggled with infertility.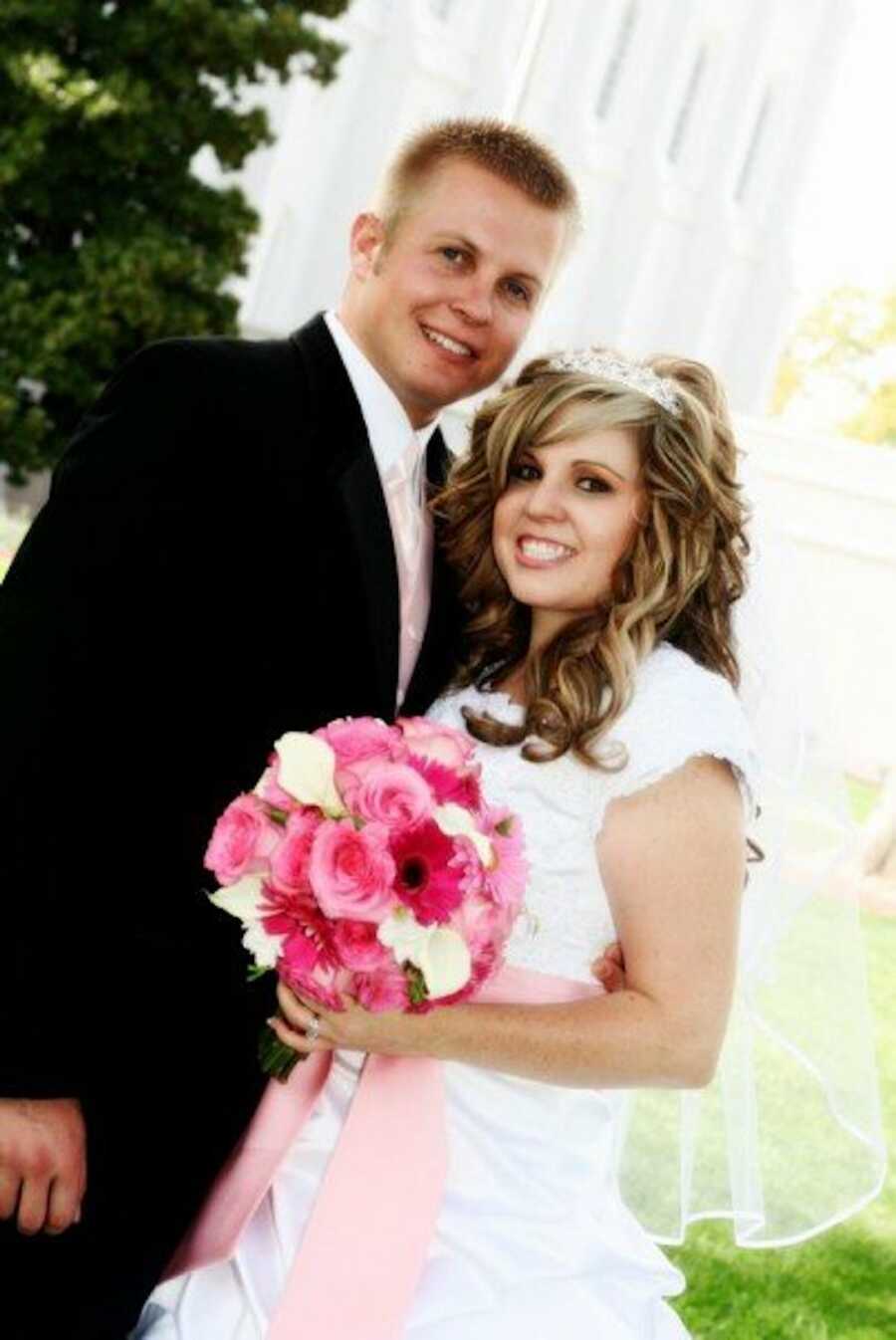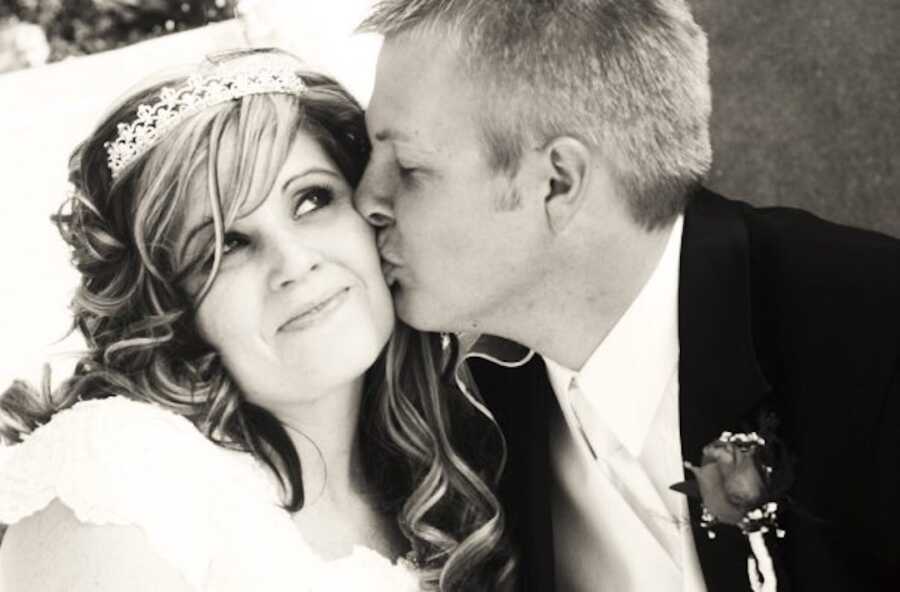 Infertility Struggles
Adoption was one of the first things we discussed; we both felt strongly that we would be happy to adopt. We felt whether our children came biologically or through adoption, they were meant to be with us and they would be loved. 2010 was when we decided to try. After a year of trying to conceive, we met with a doctor. We went through various tests to see what the issue could be, but the answer we received was unexplained infertility.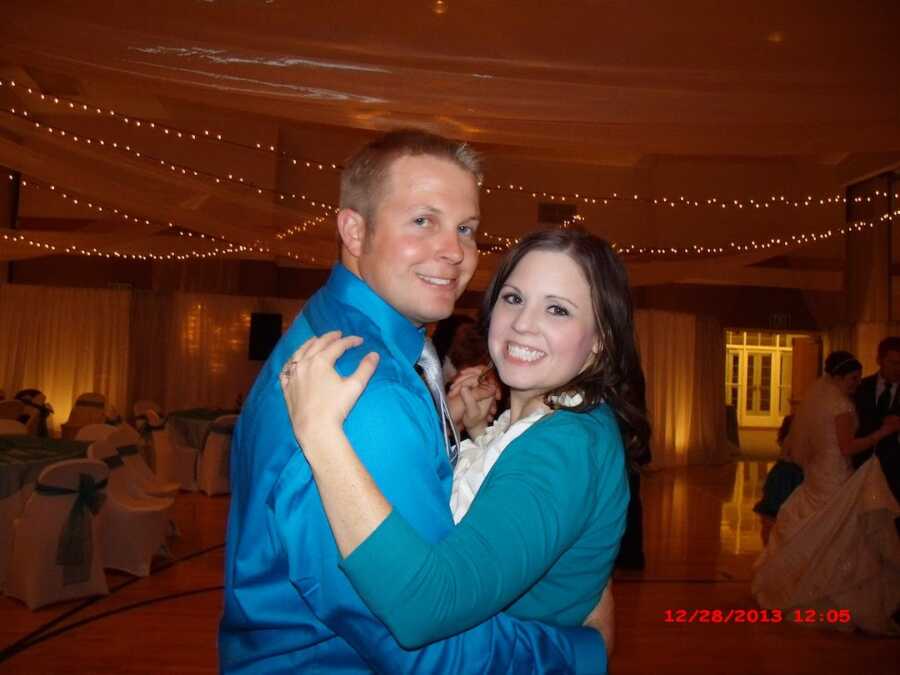 We did rounds of different fertility drugs, took a break, saw more doctors, and started the process over again. During this time, we bought a house and took many trips to the beach and Disneyland. Infertility can put so much strain and stress on a marriage, and we wanted it to do the opposite. Instead of falling apart, we grew together and looked for the good even when it felt ugly. After years of the same cycle, our doctor suggested an IUI. We did that procedure in October of 2014, and when the results came back negative, we felt crushed and defeated. We decided to hold off until after the holidays to start our next round.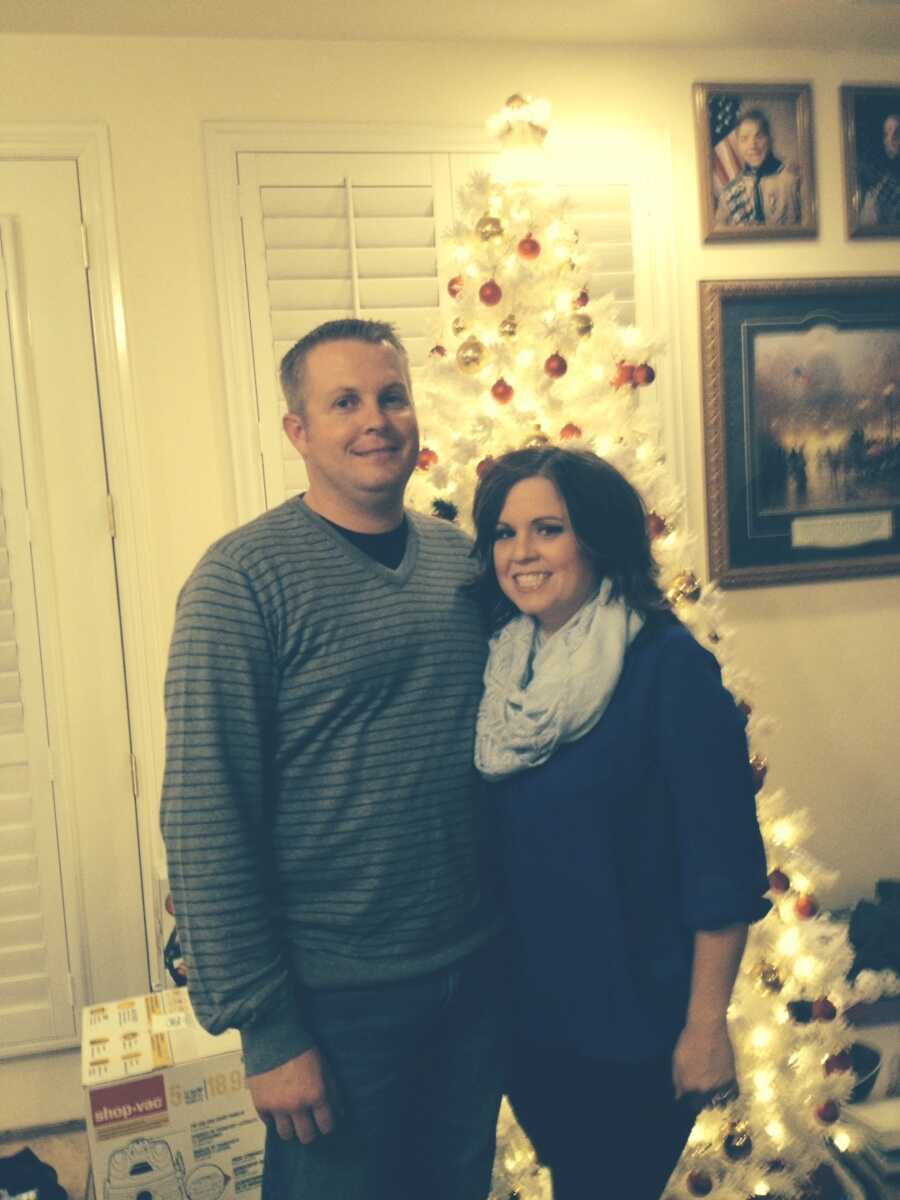 Our Unexpected Adoption Journey 
Miracles happen when you least expect them. On Christmas Eve of 2014, we were gathered with my extended family at my grandparent's house. We sat next to my aunt, who asked everyone around us what we wanted Santa to bring us. When she got to me, I responded, 'Hopefully, a baby this year.' A week and a half later, on January 4, 2015, my husband and I had just said goodnight when his phone rang. My first thought was, 'Oh no, who died?!' That was the only logical reason for someone calling late at night. My dad received a call from my uncle, who is married to the aunt who asked what I wanted for Christmas. He asked my dad if we would be interested in adopting. He knew a young woman who was far along and was looking to place her baby for adoption.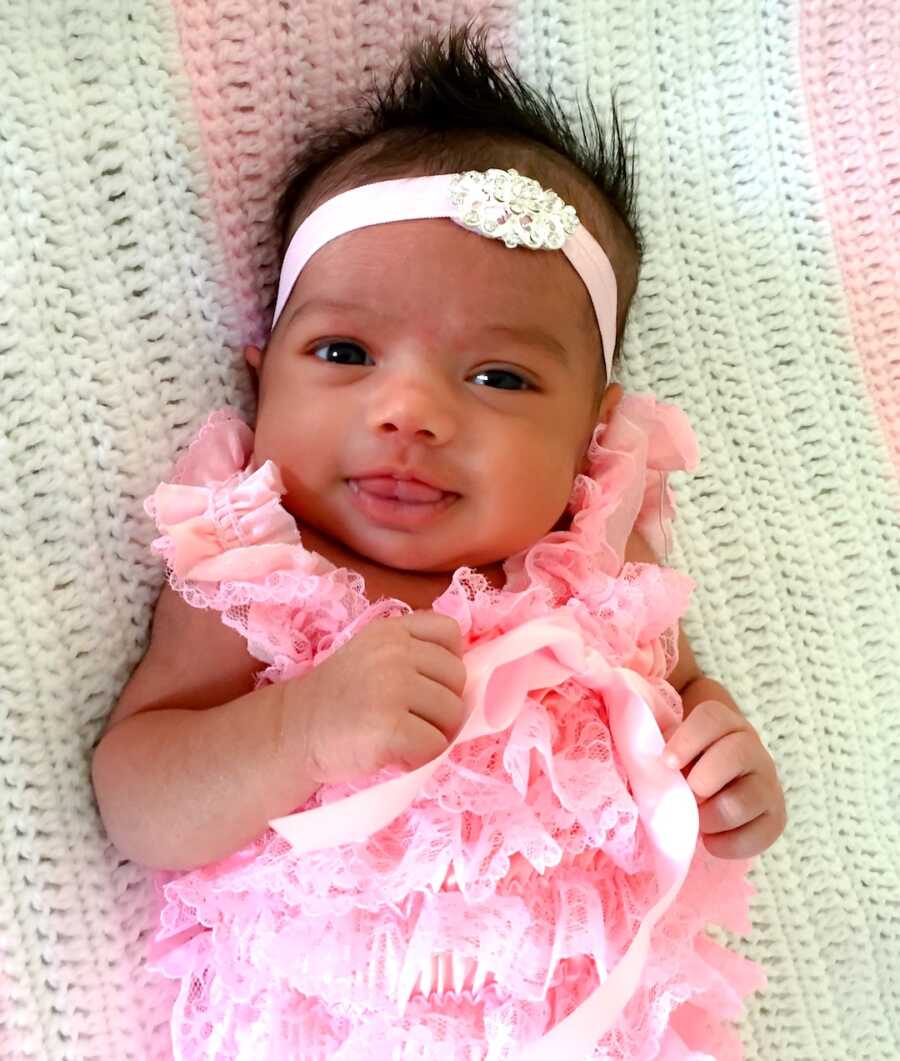 As my husband spoke with my father, I started texting my sister-in-law, who had previously worked for an adoption attorney, and got information from her. The following day I called the attorney, who referred me to an adoption agency. We made plans to meet the birth mother that day. Starting the adoption process was extremely overwhelming, with such a short time to complete everything. Still, through many blessings, everything worked out, and we witnessed many miracles along the way that helped us realize we were on the right path. 
Two months after receiving that phone call, our birth mother entered the hospital to be induced. I was a nervous wreck that night, and sleep was nonexistent for the most part. The next morning, I got a phone call from my mom letting me know not one but two of my cousins had delivered babies that morning. Both of these babies came a month early; one was born in the same hospital our birth mother was currently at. Hearing this news brought peace and comfort to me. These sweet cousins must have been good friends in heaven and wanted to all come together. 
That afternoon we got a call informing us we could come to the hospital. We sat in the waiting room and received a text letting us know our beautiful daughter, Harper, was born at 2:43 p.m. Half an hour later, we walked into the delivery room, and our birth mother placed Harper into my arms.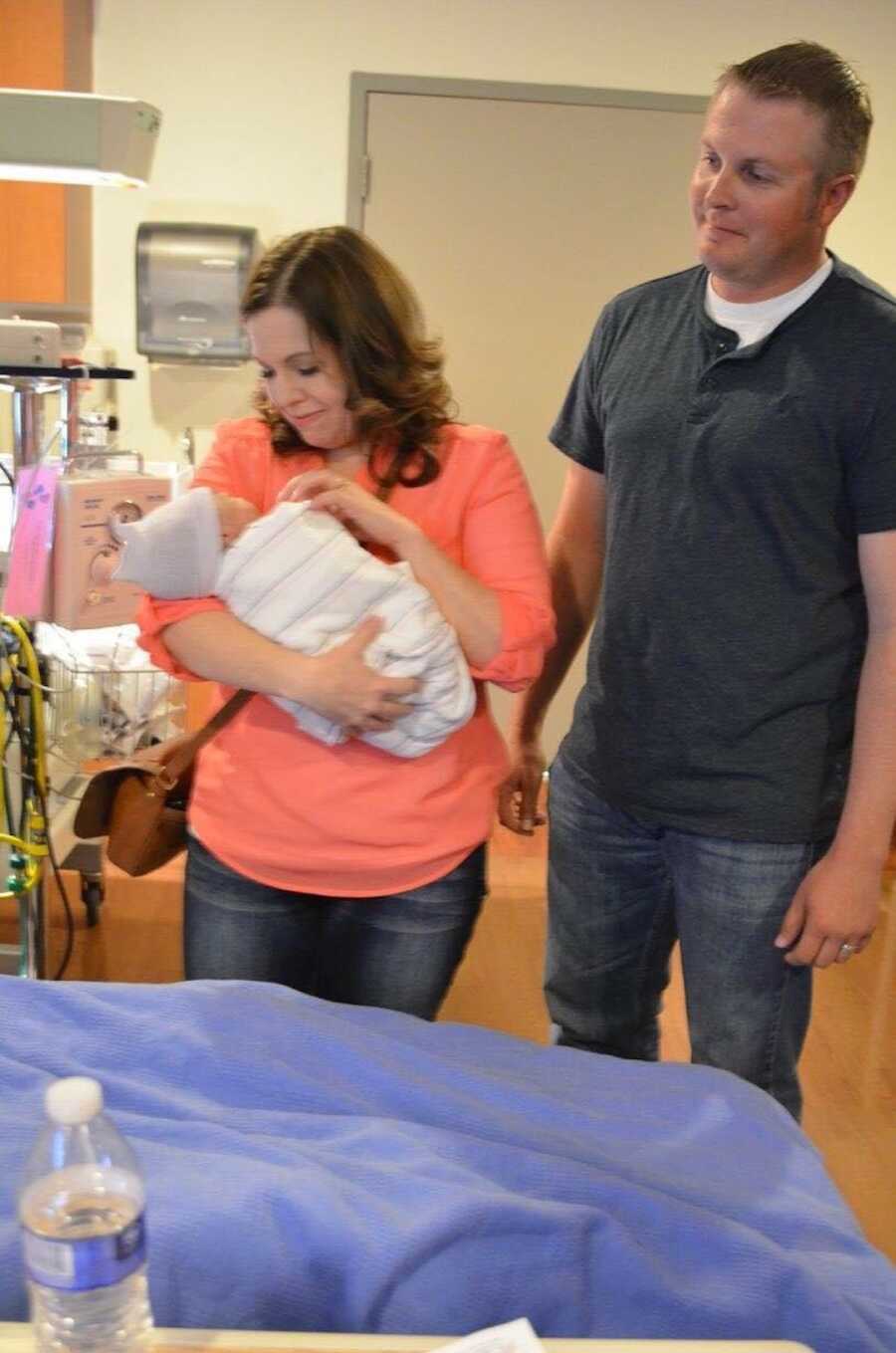 Adoption is so bittersweet. As I held that beautiful baby in my arms, I was overwhelmed by the emotions I felt. Here was this precious baby I had prayed for and waited for for five years. I felt so much love at that moment, mixed with pain because I knew my happiness was at the expense of someone else's loss. Birth parents don't often get the praise they deserve. I hope her birth parents know how much they are loved by the three of us. Their selfless act began our dream.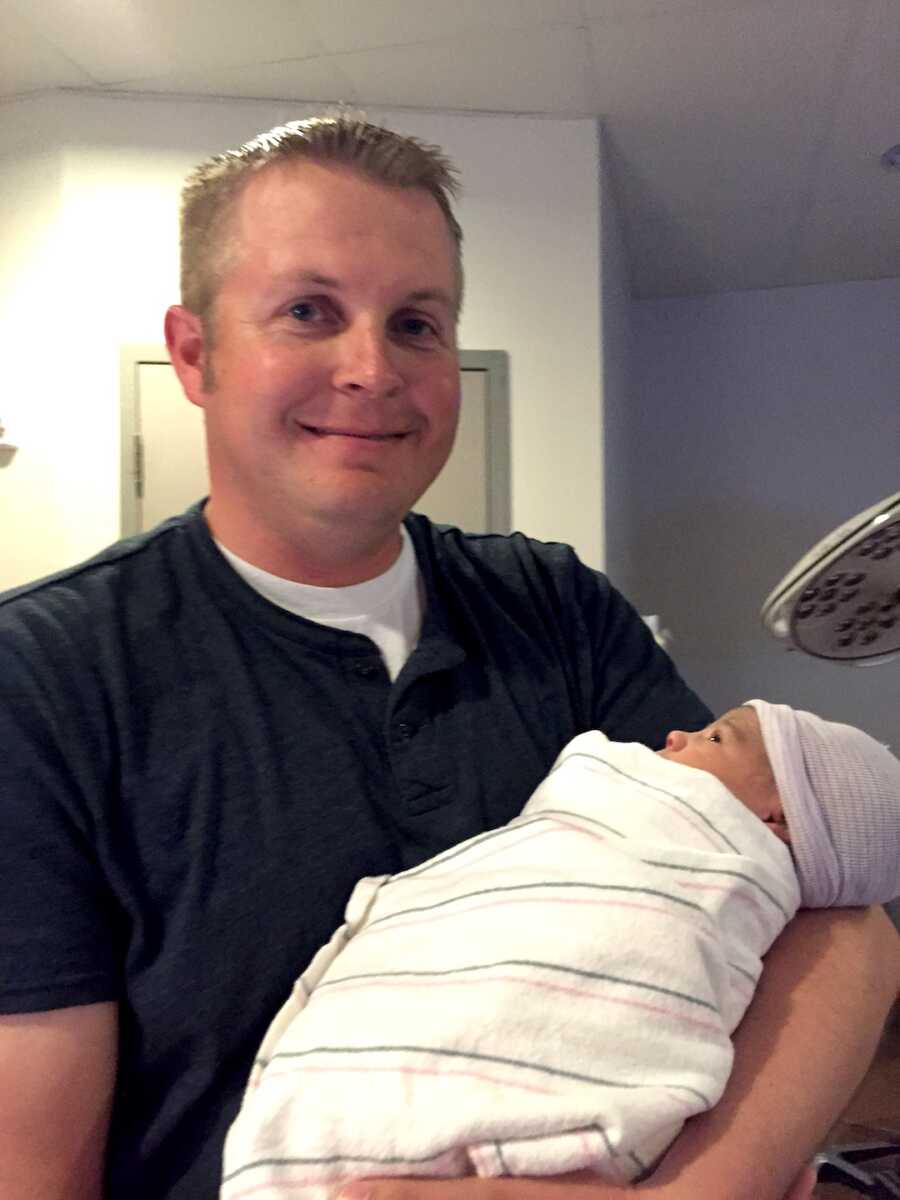 We stayed in the hospital for three days after Harper was born. Nevada birth fathers can sign off on their parental rights before a child is born. Birth mothers must wait at least 72 hours after childbirth before relinquishing their rights. On the evening of March 8th, we brought our daughter home. We stopped at my parent's house to introduce Harper to most of my siblings, and my niece and nephew were there to greet her. It was such a happy moment we had all waited so long for. On the other hand, as new parents, we didn't think about the consequences. Our sweet new bundle of joy was overstimulated and up all night. Welcome home to all of us!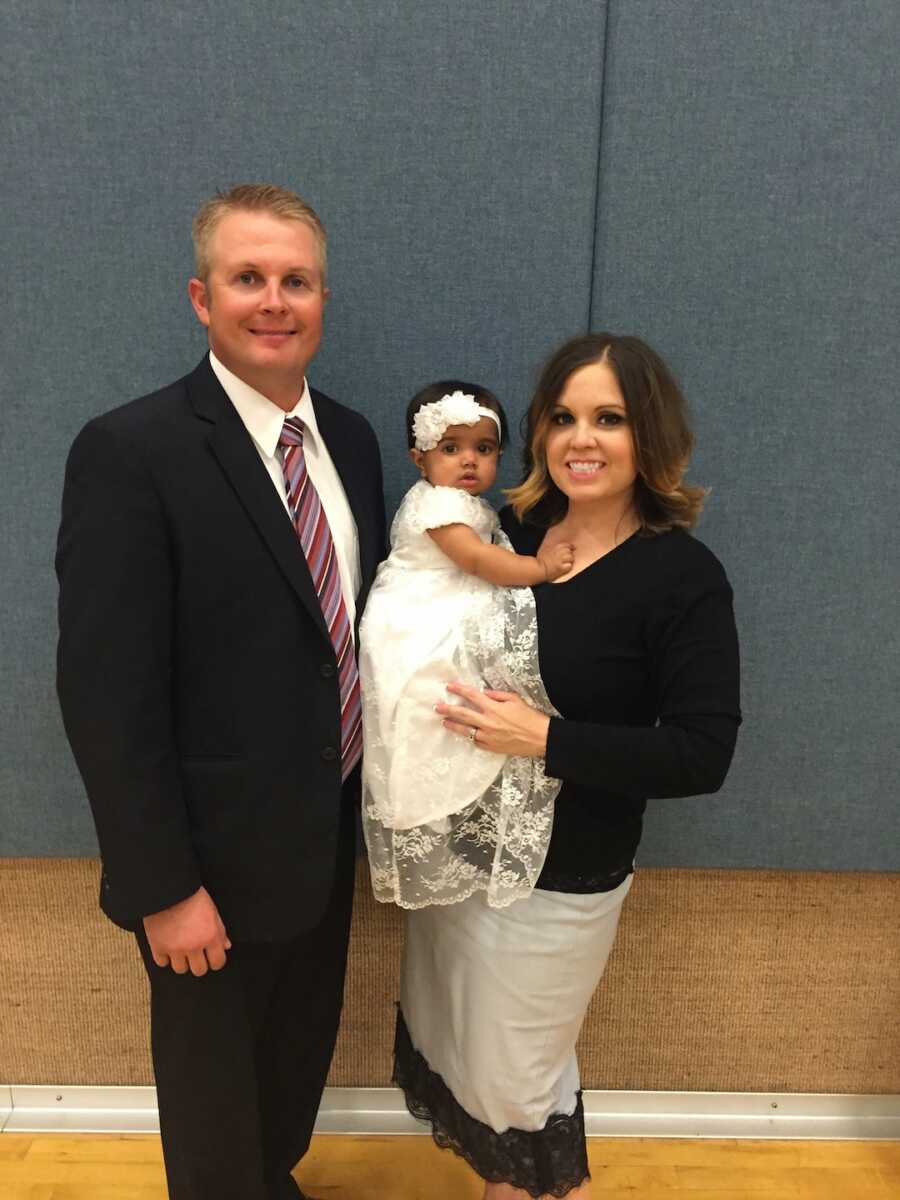 We went on our first family trip a few days after coming home so Harper could meet her Grandpa, who could not travel due to his health. It was a special moment for us all to witness. Garrett and I had spent many nights crying about how his dad might not live long enough to meet our children. Watching him with Harper was one of the most beautiful moments to witness.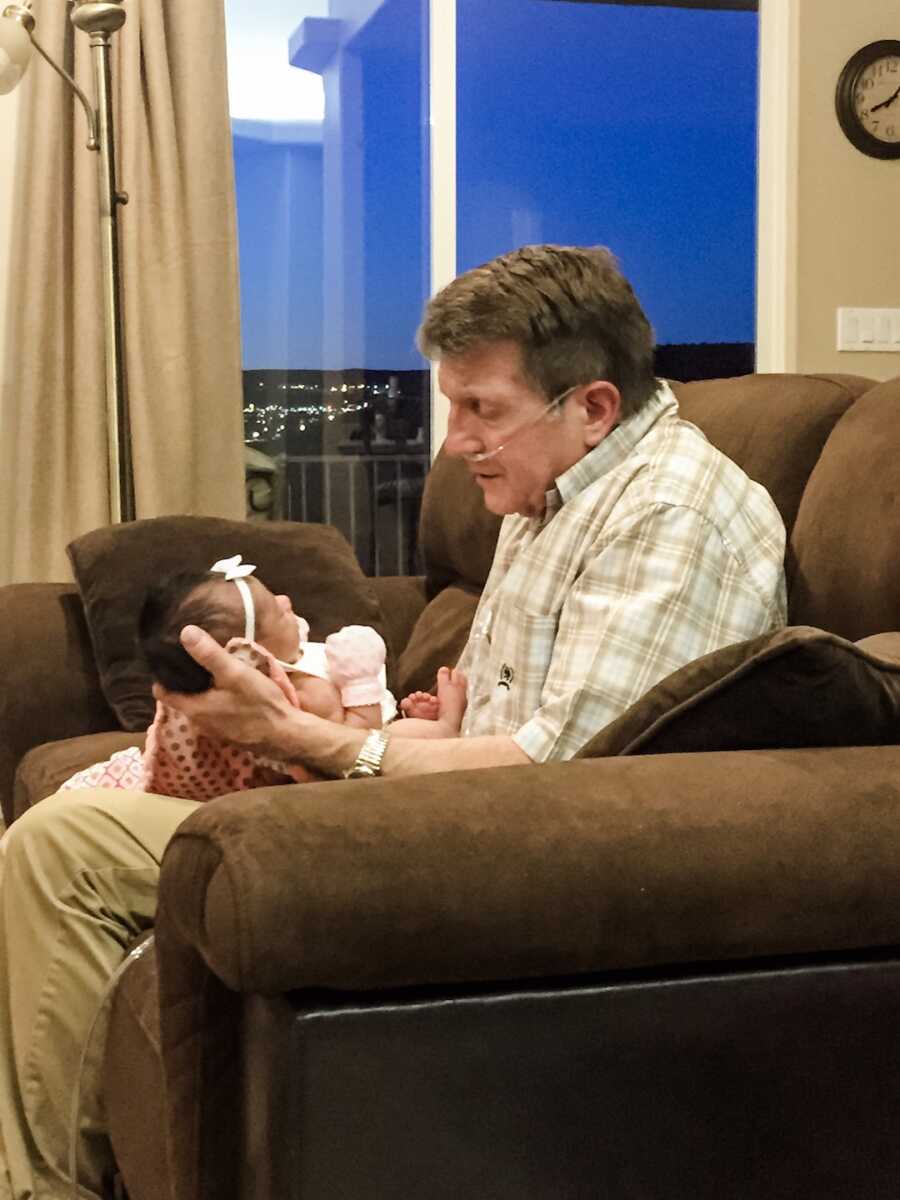 We settled into a good routine with Harper, soaking in the moments and putting together her nursery, which became my favorite room in the house. She was the easiest baby. She slept through the night at three weeks old, rarely fussed, smiled constantly, and as she grew, she was just as calm. She has grown into the most beautiful, kind, loving, and intelligent little girl, and now her biggest wish was to become a big sister.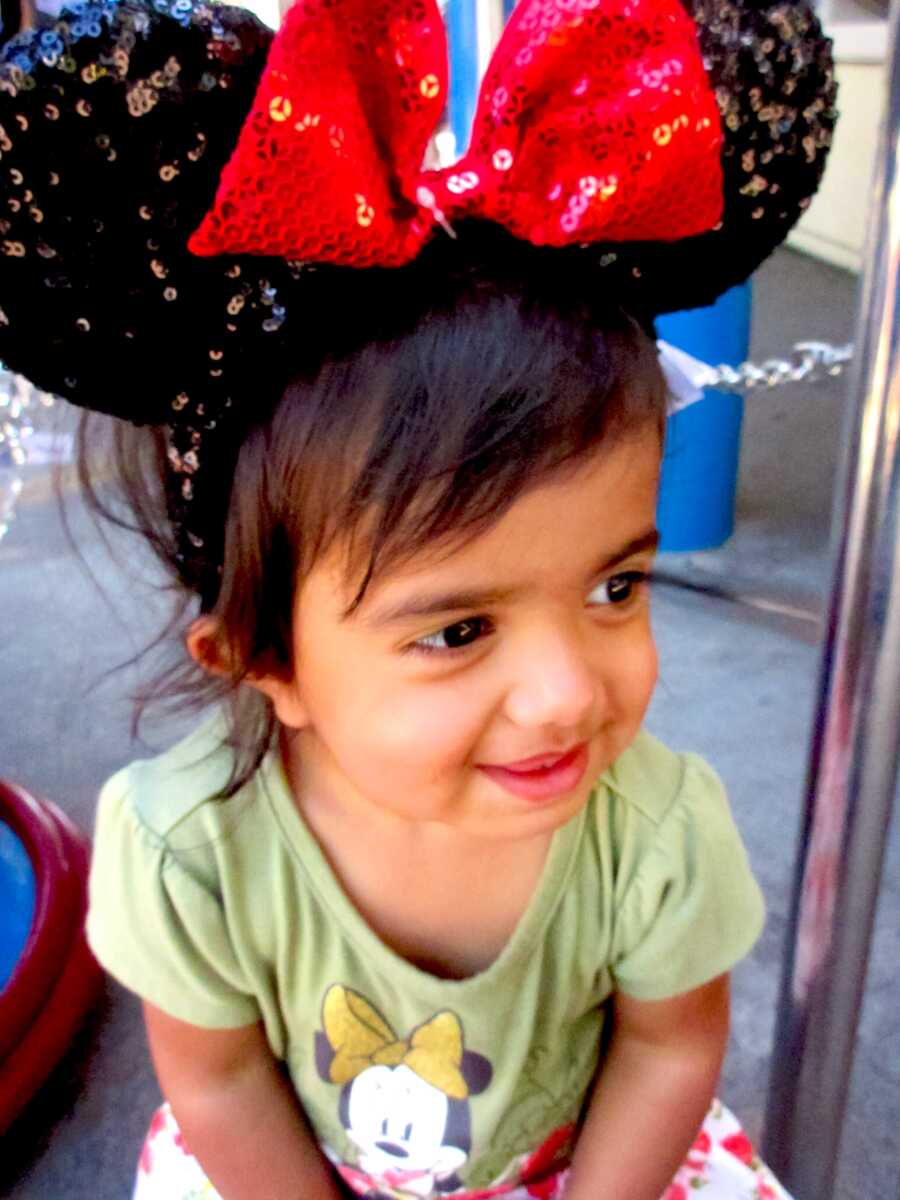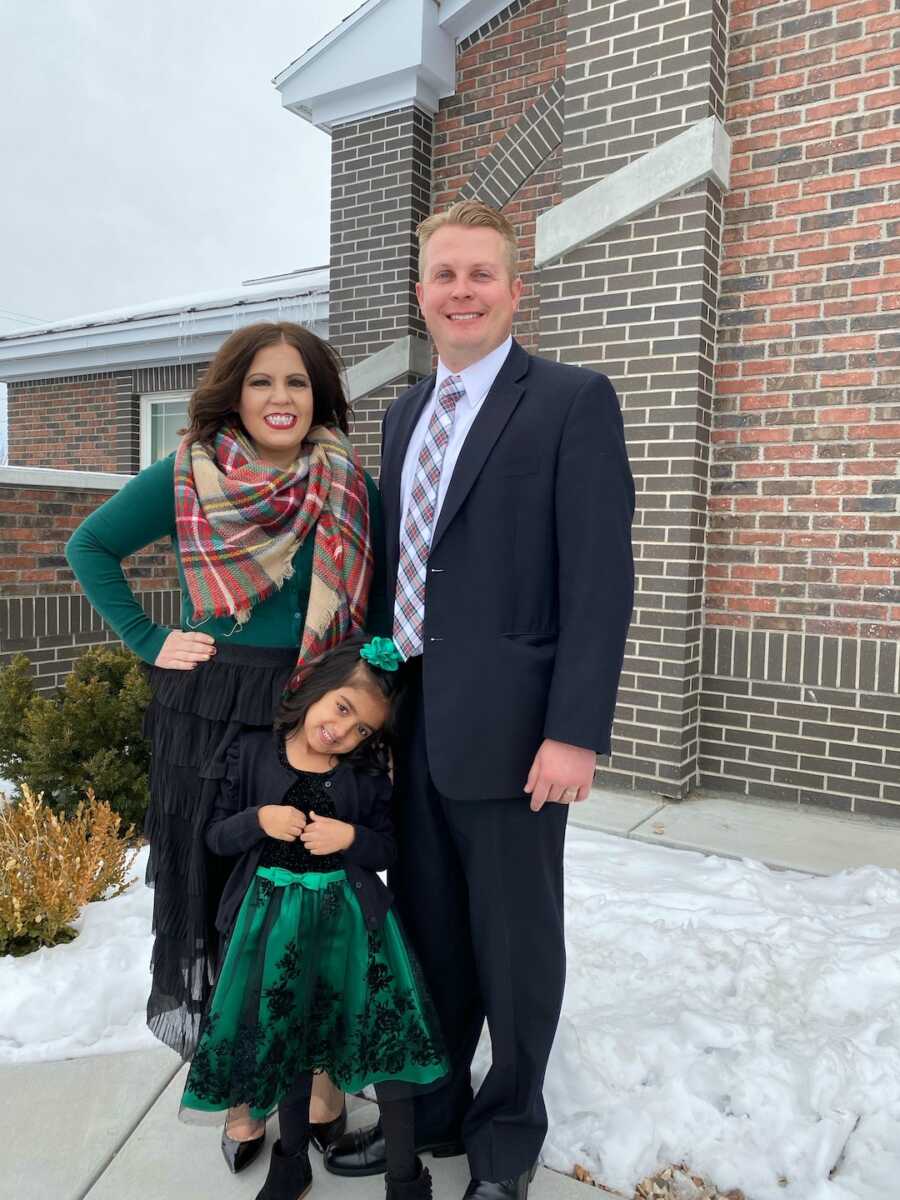 A New Adventure In Adopting
In February of 2021, we started the adoption process again. We met with our agency and got to work. The process was the same as before. We filled out 17 pages worth of life experiences covering everything from our families growing up, high school and college experiences, dating patterns, marriage, infertility, and adoption preparation. Next came background, medical checks, and fingerprinting, followed by an appointment for a home study with our agency. 
Our home study was approved on August 12, 2021, and on August 14th, we received a phone call from our agency with a scenario about a baby boy. We were in complete shock. We never expected it to happen that quickly. We spent that day together talking about how we felt about the situation and if we felt like it was the right fit for our family. The next morning, we called the agency and told them yes, we felt this baby was meant to be a part of our family. Garrett and I went out buying items we would need for him and were on and off the phone with the agency throughout the day. 
We picked Harper up from school early and surprised her with a shirt that said 'Big Sister Finally.' We filmed her as she read the shirt. She was so shocked and excited. She repeatedly said throughout the day, 'I can't stop thinking about how happy I am!'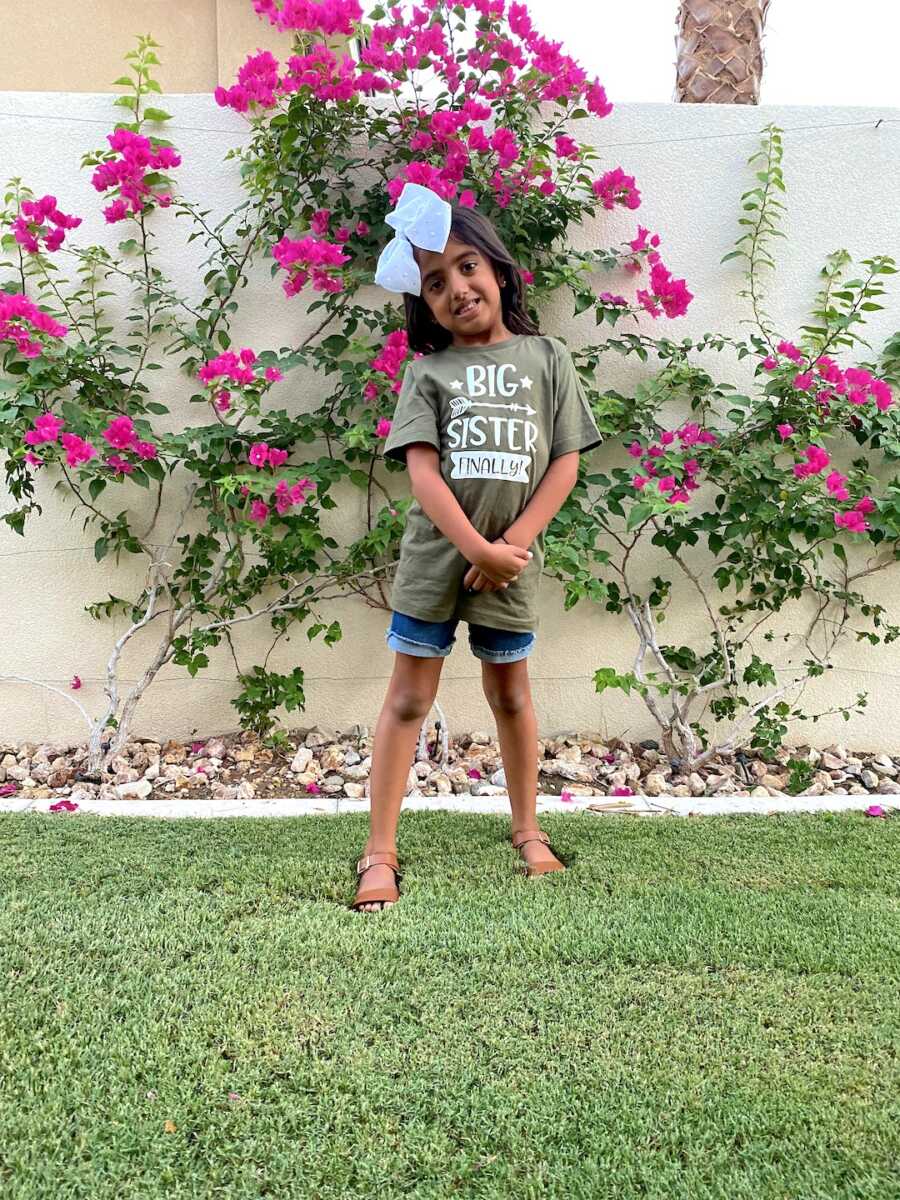 That evening we went to the hospital and met our sweet son, Luca. He was perfect in every way. We only told our parents and asked them not to say anything to anyone else. It was a fun surprise with FaceTime and personal visits with our family members, filled with lots of joy and tears. We all fell instantly in love with him. As we were going to bed, I passed our faux fireplace. I thought about years ago when I bought the fourth stocking for a future baby, and at that moment, as I looked at our fireplace, I became quite emotional thinking about how we would finally be able to use that fourth stocking.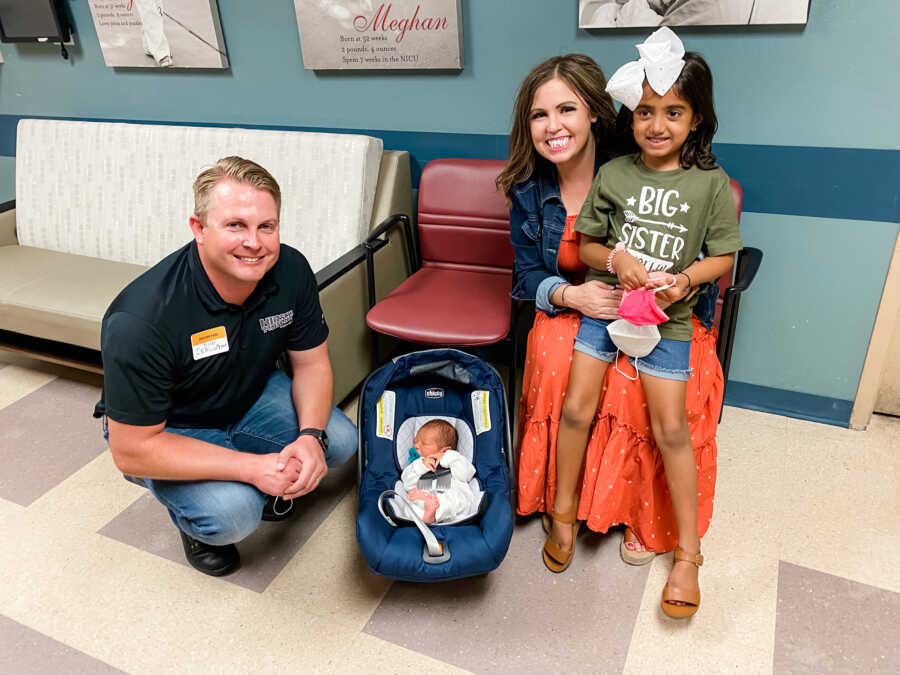 Our family and friends were so generous. My cousin brought over bags full of clothes she had saved from her babies. Family and friends showered us with gifts and tons of diapers. Everyone was just as thrilled about the news as we were. It was quite an adjustment for our new family of four. Harper fell into the role of the perfect big sister. She was happy to help with dirty diapers, holding her brother when he was fussy, singing to him, and helping with bath time. She kissed him goodbye every morning as we dropped her off at school and checked on him first thing when we got home. She did have some hard times adjusting. She is a momma's girl, and sharing mom was an adjustment for her. Garrett and I decided to make sure we set time aside for her.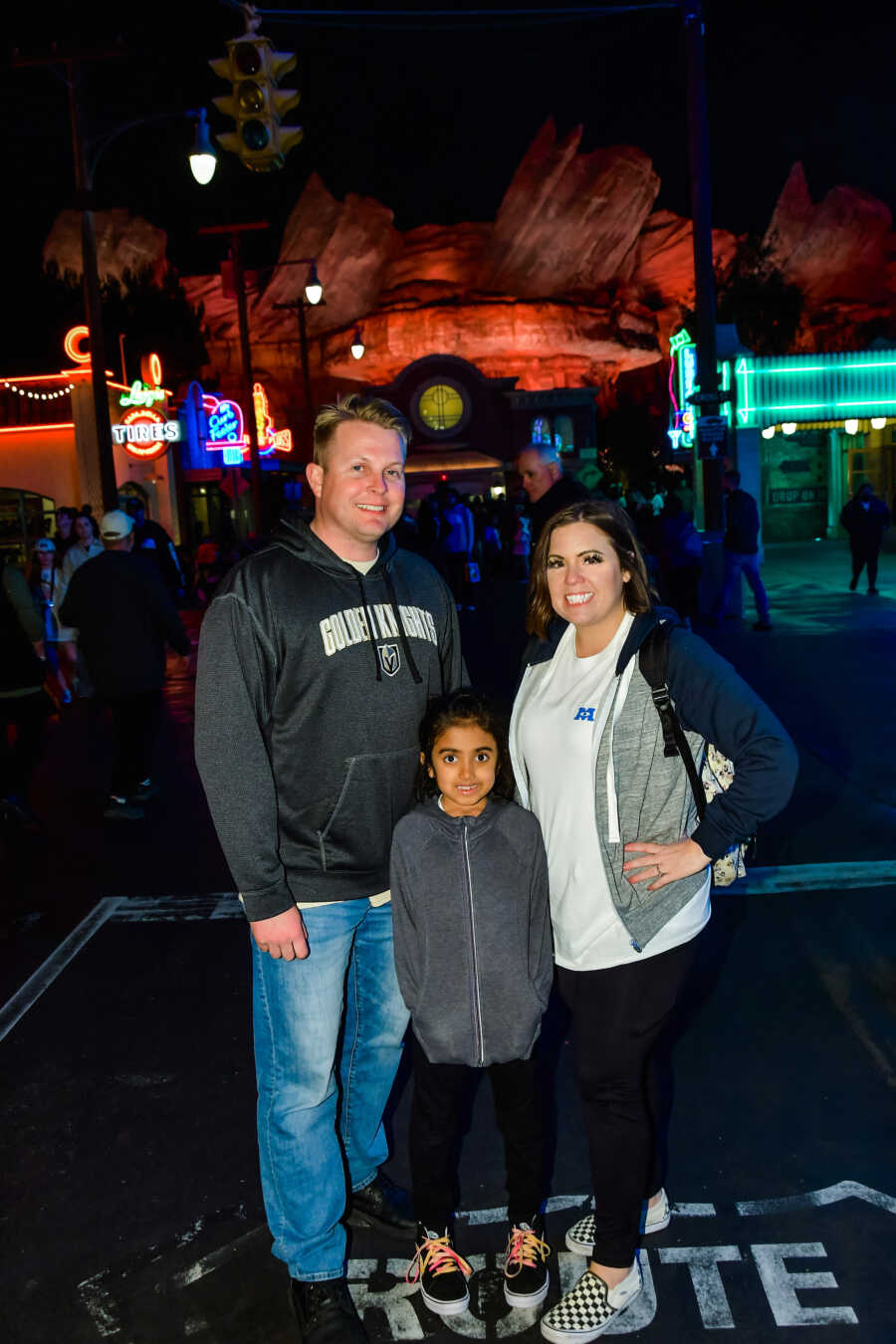 Luca was born with methamphetamines in his system. Thankfully, he didn't have the regular withdrawals you would expect, but there were some symptoms of withdrawals we did notice. He had a rash that, at first, we thought was formula related, but it ended up being a symptom of withdrawal. He was overstimulated, jittery, and would scream out with sudden movements. He rarely took good naps during the day and only slept for two hours at a time at night. It was a completely different experience from Harper. After a few months of being up every two hours at night with him, I was desperate for some more sleep. I found a weighted sleep sack to see if that would help soothe him. The first night he slept for 3 hours at a time, and then the next, it was 4 hours. It made a world of difference for all of us. Even though he had some rough experiences, he was still so sweet, cuddly, and smiley. His smile was infectious, and even though we were sleep deprived, it felt good because he was what we had prayed for.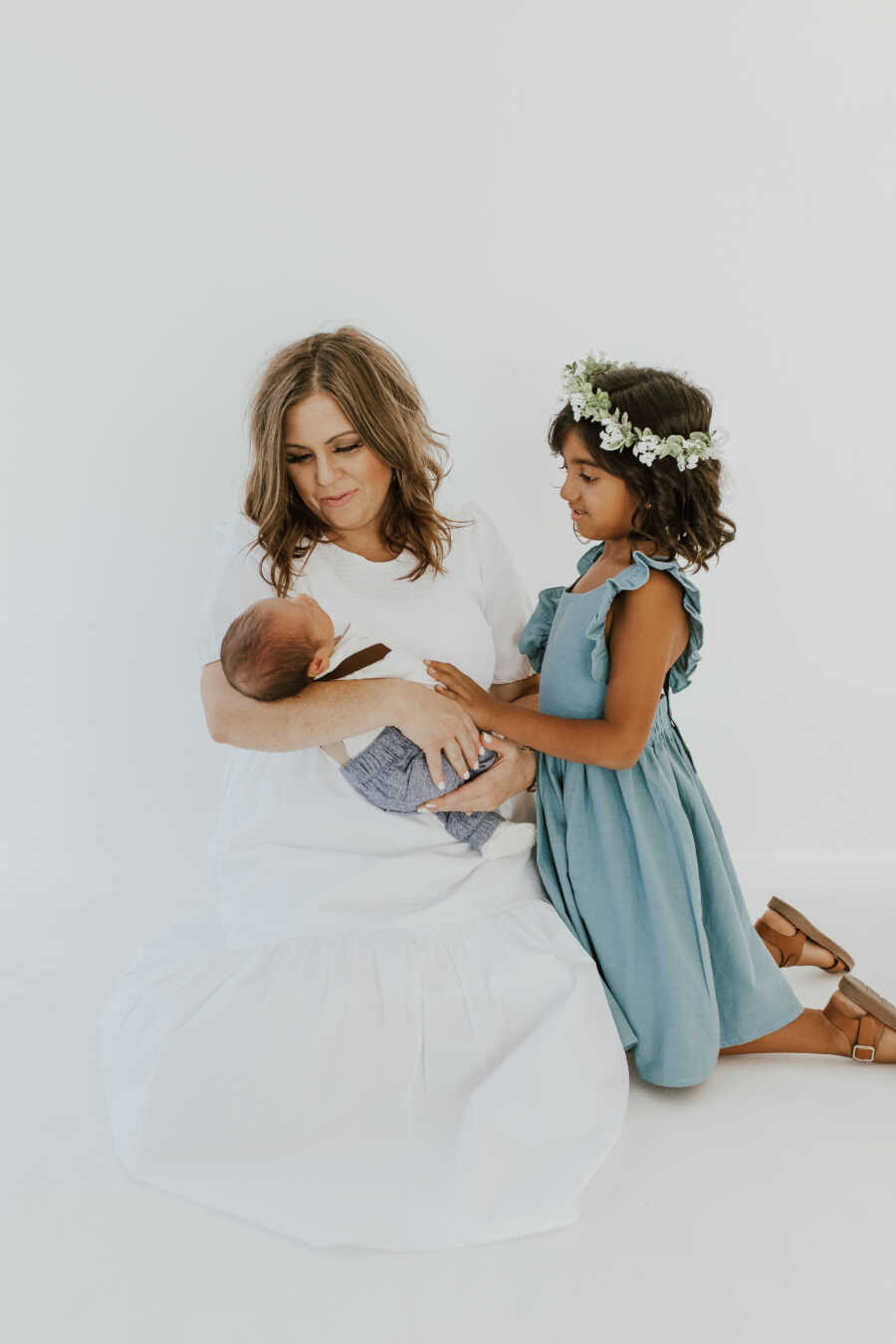 An Unexpected Turn
On October 12th, the day he turned two months old, we got a phone call from our adoption agency. We learned Luca's birth mother had lied about who his birth father was. His birth father had been trying to find him for the past few months. We had to take Luca to get a court-ordered paternity test and wait for the results. It was devastating news to receive. We had so many emotions; anger, fear, and heartbreak were just a few. 
At the end of October, we took him in for the test. We spent that weekend as a family in California. It was a wonderful weekend where we tried to forget this particular trial and focus on our family. We spent time at the beach with friends and enjoyed Halloween at Oogie Boogie Bash at Disneyland, where Harper dressed as Jack Skellington, and Luca was her ghost dog pal, Zero, from Nightmare Before Christmas. It's a weekend I look back on fondly and am so grateful for the escape it brought us. We spent the next few weeks just loving our little boy and soaking in the moments with him. We tried not to let it loom over us, as much as we could.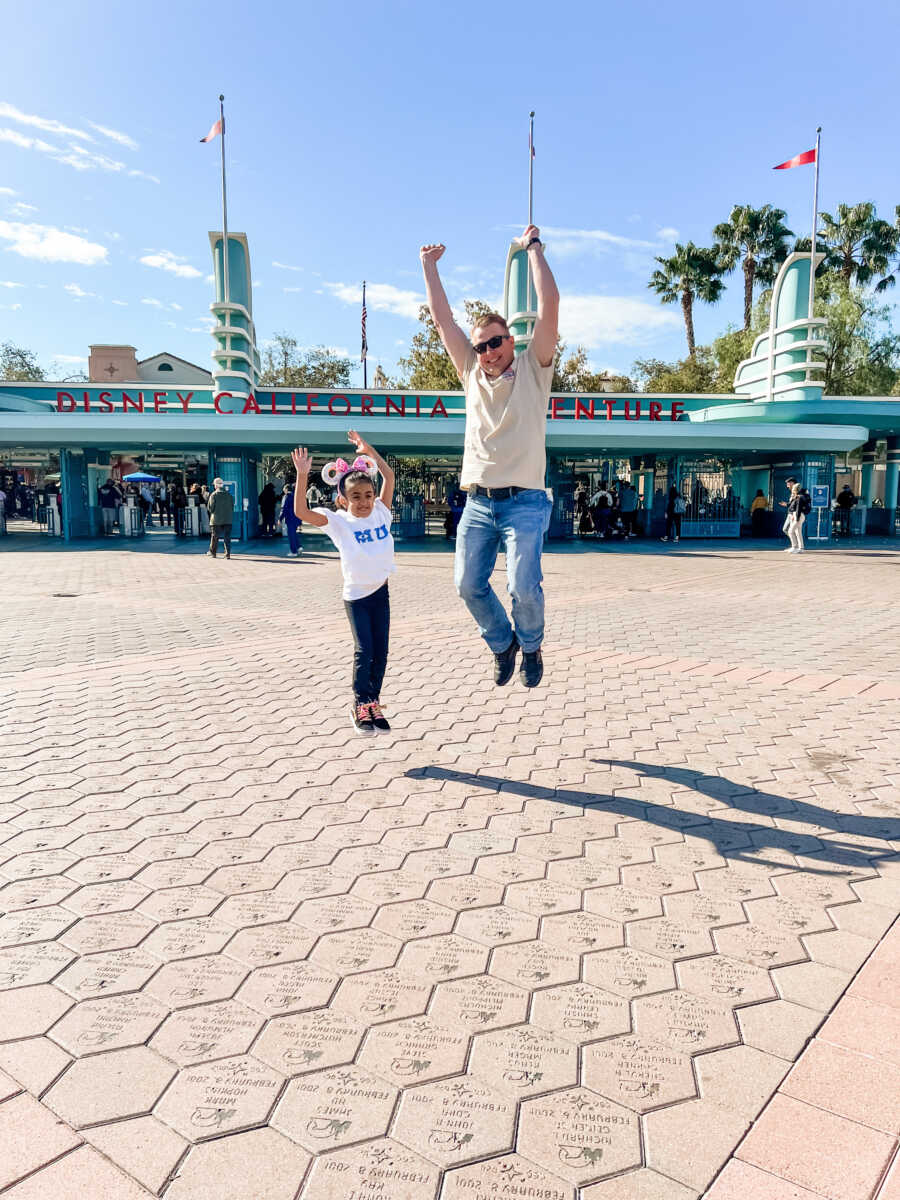 On November 24, 2021, the day before Thanksgiving, our agency called and told us he was the father and wanted to parent. We were devastated. Breaking the news to Harper will forever haunt me. We sobbed together as a family and having her tell us how her heart was broken in half nearly destroyed me. We spent Thanksgiving with our family who would meet Luca for the first time and say their goodbyes. 
Monday, we spoke to our agency and made a plan to place him back with his bio family that week. On our last night together, we dressed Harper and Luca in matching pajamas and took their picture in front of the Christmas tree. We packed up all of his clothes, diapers, toys, and formula to send with him. I slept with his favorite blanket the week leading up and had him sleep with another. I wanted him to have something that smelled like me in hopes it would help soothe him in this transition, and I wanted to keep something that smelled like him.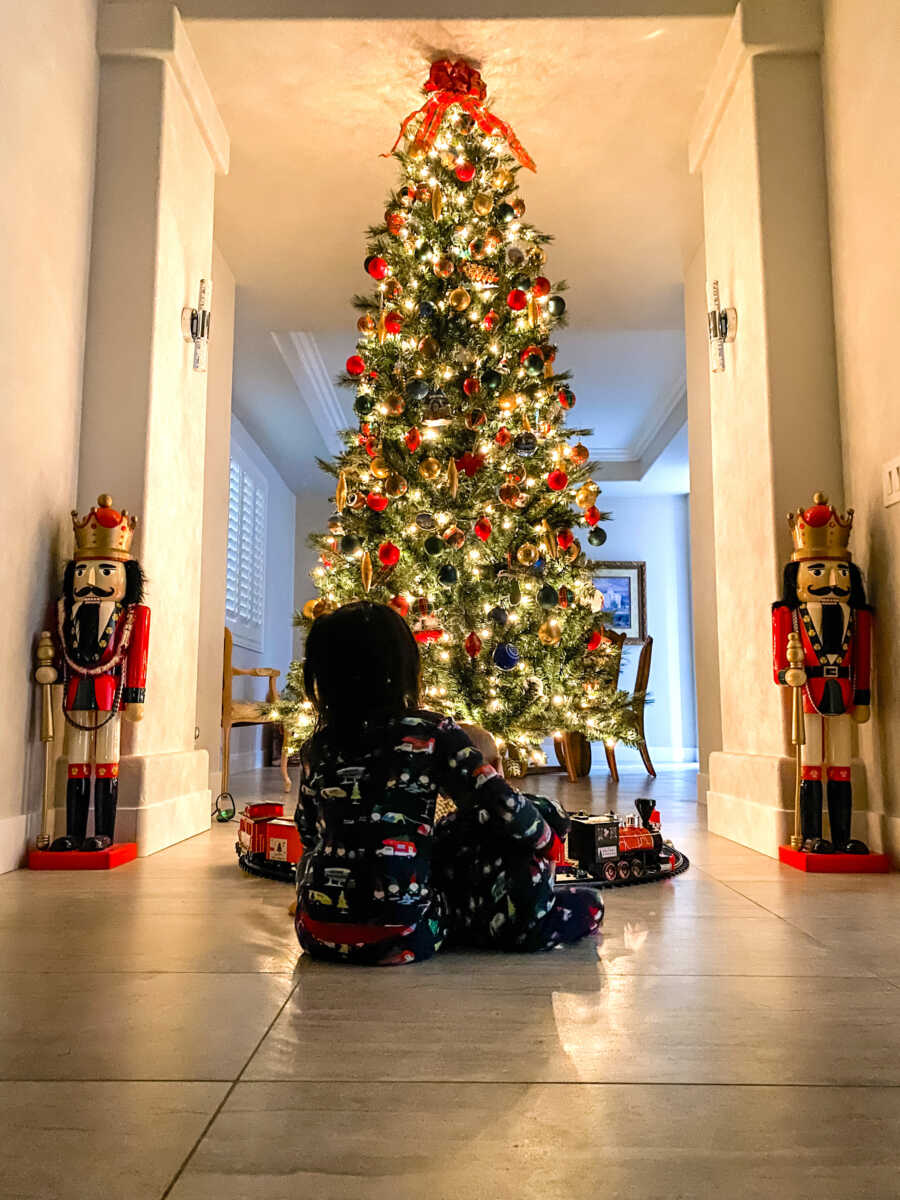 Garrett and I had the opportunity to meet with his bio dad and the birth mother's cousin, with whom he would be living, who was the guardian and co-parent of his other children. As soon as I began speaking, they both broke into sobs. They had no idea he had been placed with a family, and it was a heartbreaking decision for them to make. We talked about Luca, his life so far, and some concerns we had. I had made a baby book for them with pictures from the past few months and left a letter for him and his family to read. We let them know we had no hard feelings toward them and understood their decision. I was able to speak one on one with the cousin and express my fears for him and how I needed to know he would be okay. She told me her household rules and assured me they had a wonderful home and family. Speaking with her gave me the peace and comfort I needed to know he would be safe and well-provided for. 
Saying goodbye to him was so hard and emotional. Walking away was even worse. We sobbed the whole way out and for months after. When he left, he took a piece of my heart with him, and I have learned I will never be completely whole in this life. Through this experience, we have felt he was supposed to be a part of our family, even if it was just for that short time. He came to a home full of love and brought so much more joy, light, and laughter into our lives. 
Moving Forward, Not On
A few days after placing Luca back with his family, we went to see the movie Encanto. As Mirabel sang 'Waiting On A Miracle,' I cried through the whole thing. Although the miracles we wanted were different, I related to her pain. All I wanted was some miracle to bring our baby home. That may seem selfish to some, but I was a mom grieving for her son. There isn't a day he hasn't been thought of or prayed for, and I imagine it will be like that forever.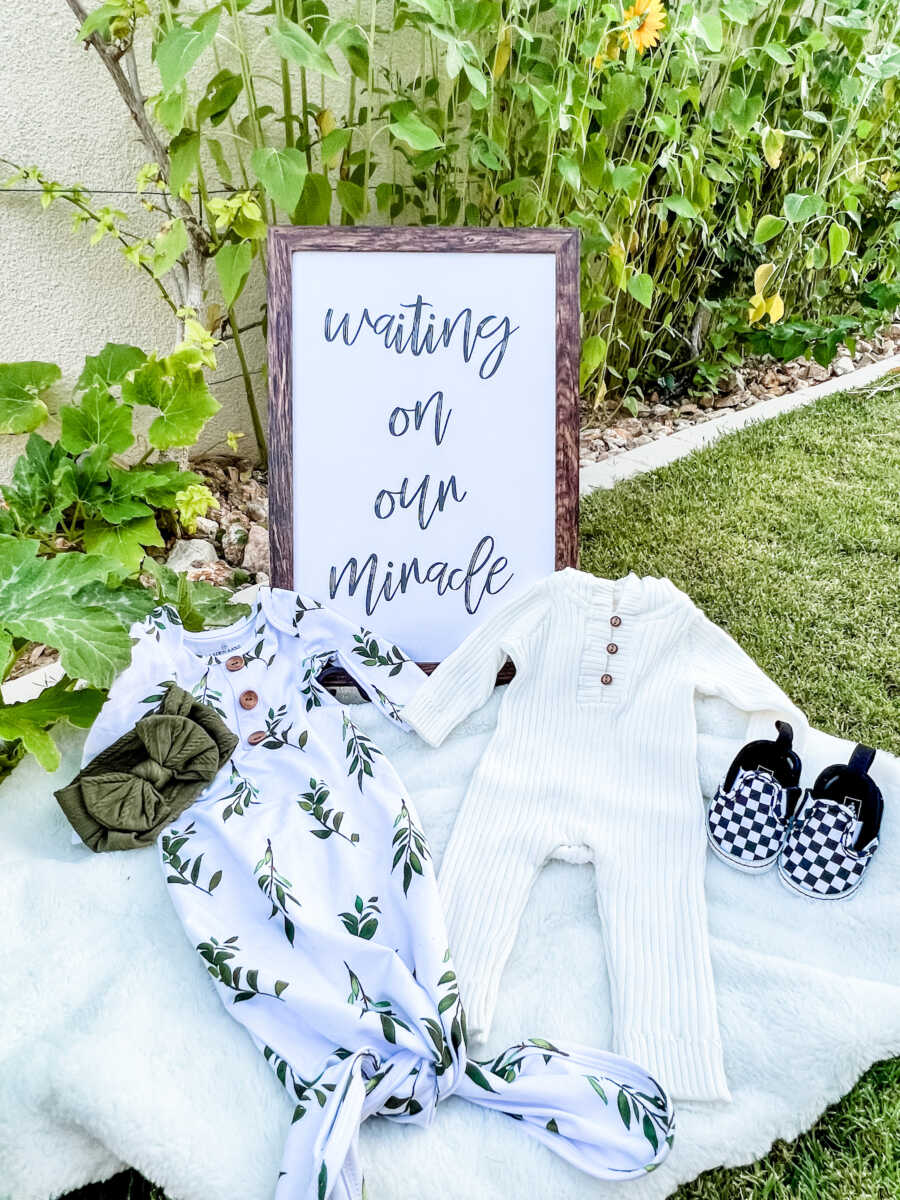 As we continue the process of adoption, I still feel like Mirabel. 'I am ready, come on, I'm ready. I've been patient, and steadfast, and steady. Bless me now as you blessed us all those years ago….When you gave us a miracle.' We have heard the phrase moving on from this experience. It's a phrase we don't care for because it feels like, when being said, even if it's not the intention, that he didn't matter or wasn't an essential part of our family. We are moving forward, keeping him close to our hearts as we continue down this road.
Adoption is hard. I don't think many people know how difficult and painful it can be. But it can also be beautiful. Our family and many others out there are proof of that. It is not always the easiest path to take, but we know through the highs and lows we experience on this journey, the miracle waiting for us at the end will be worth the wait."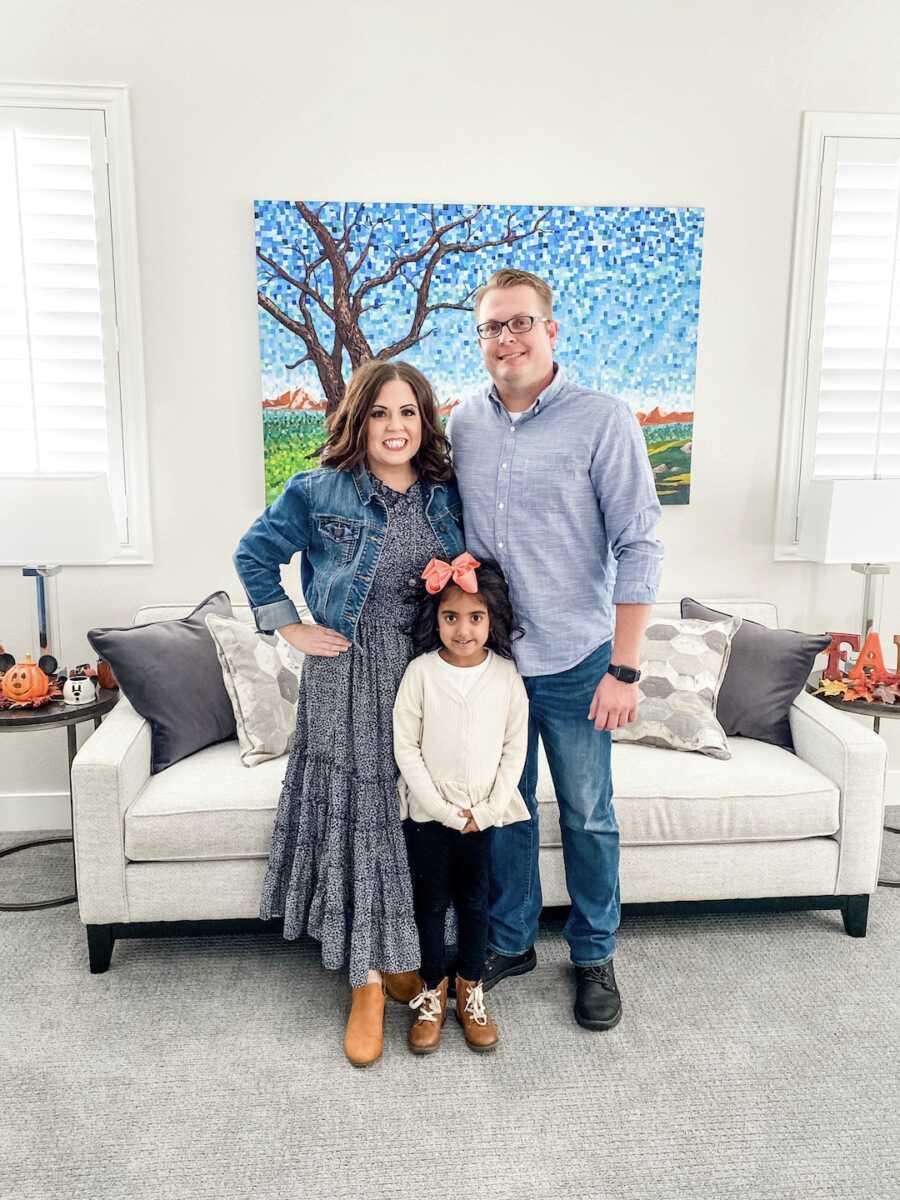 This story was submitted to  Love What Matters  by Trisha Tucker of Las Vegas, NV. You can follow her journey on  Instagram. Submit your own story here, and be sure to subscribe to our free email newsletter for our best stories, and YouTube for our best videos.
Read more stories like this:
'Don't you want a child of your own?' I do have a child of my own. She's our child in every sense of the word.': Mom shares grief and anxiety in international adoption journey
'Evan was suddenly tired. I truly thought he'd caught something in Mexico on our honeymoon. The word was Leukemia.': Infertile couple adopt son, say he 'doesn't carry our blood, but carries our whole heart'
'When I met her parents, it was the morning after my senior prom. We could barely see through our tears.': Birth mom expresses the grief behind adoption'
'There was 'our' baby girl, outside the courthouse, getting photographed on her adoption day with her family that was not us.': Mom shares 'beauty and brokenness' of foster care, adoption
SHARE  this story on Facebook to let others know a community of support is available.