"When children leave your home, they take a piece of your heart with them. Your heart heals, eventually, into its new normal, or rather, you simply become numb to the missing piece. Your heart heals over in a way, leaving an ugly scar, and you begin to get used to its new 'normal.'
That is until you see 'your' child and that piece of your heart out in the world. Just living, breathing, moving on, and growing…without you. The hole left recognizes its missing piece and burns. It aches. It longs to be pieced back together. To feel whole again, remembering how it once was.
Seeing Her Without Us
Today, as we excitedly marched toward the courthouse to witness the long awaited adoption of our dearest friends' little girl, I was gut punched. Hard. There was 'our' baby girl (the one who came to us last August basically as a pre-adoptive placement and left abruptly 8 weeks later) outside the courthouse, getting photographed on her adoption day with her adoptive family that was not us. My heart recognized her immediately. We were right back in that hospital room, meeting for the first time. Right back in our living room, rocking and feeding. My once upon a time little girl was right there living, breathing, moving on, and growing without me.
Every ounce of my flesh wanted to run to her and scoop her into my arms. But we walked on by as strangers. Partly fearing it would trigger our oldest if she saw who it was, and wanting to protect her heart. Partly fearing I would sob in their arms and wanting to protect what was left of mine. My stomach twisted into a knot and all of the 'what could have beens' began flooding my thoughts. 'That could be us.' 'That should be us.' I looked at the baby boy and remembered how he was once a 'twin.' Did he remember her somewhere in there? What might their relationship look like today?
'You okay?' My husband asked me in a way that was laced with much more meaning than two little words. He saw her too.
We walked into the court house, my head spinning. Breathing deeply to get my mind right. To push out the trigger. To remember why we were there. This day was celebratory, not sorrowful! My best friends were adopting their daughter! It was the stuff miracles are made of. There is nothing much more beautiful than sitting in on an adoption, and when it's your best friend's, well, that's just icing on the cake.
The adoption worker spoke up during the hearing, mentioning how our friends' hearts were reflected by their company, referring to the four other adoptive families he had worked with in the past who were there to support them. Four other families who had answered the call to step in. To rise up. To sacrifice and love and serve. To give away pieces of their hearts to as many children as God tells them to. Not just sending them off with pieces of their hearts, but with pieces of HIS heart too. Loving them because He first loved us.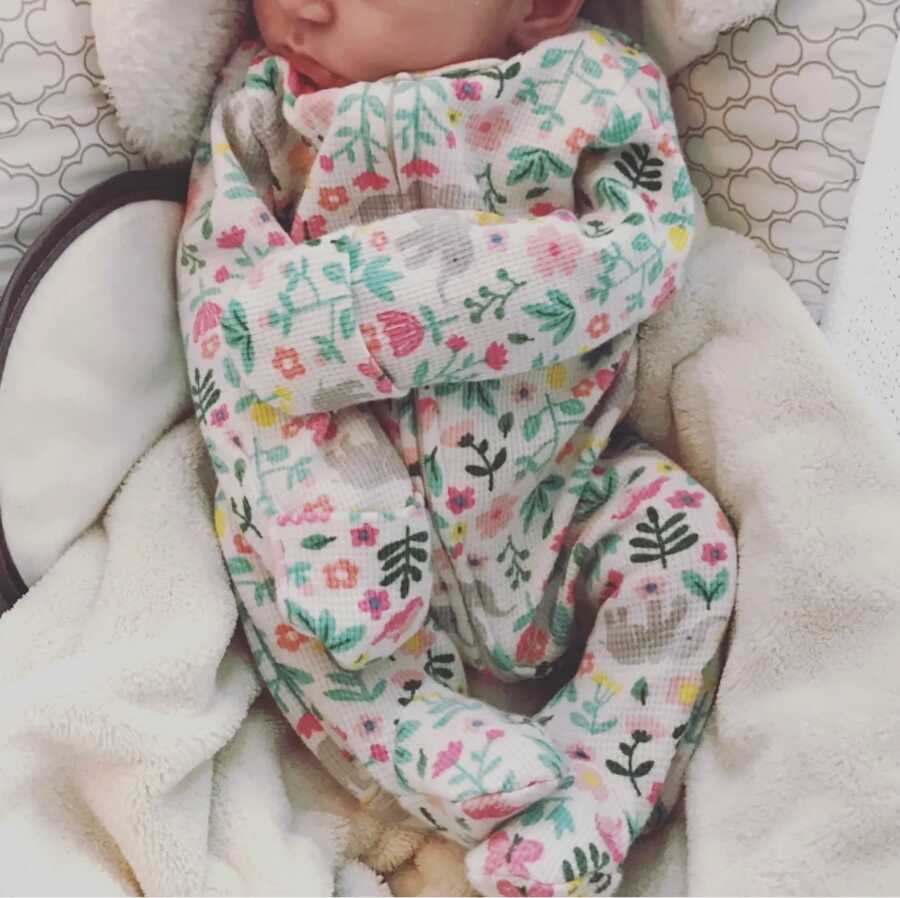 Motivation To Continue
I mean, that's it. That has to be the motivation. Why else would anyone walk through the heartache over and over again? And on days like today, when my heart sits in between the beauty of adoption and the brokenness of the could have beens, it chooses to rest in God's sovereignty. His ways are not my ways and His thoughts are not my thoughts. He knows better. He goes ahead. He has a plan.
When the whys go unanswered and the could have beens creep in. When I cry out in prayer, 'Why God? What are you doing with this? What was the purpose in that!?' When my scarred up heart aches and my head spins to make sense of it all. He is still in control.
And that's what I've got for you. I can't tie this up with a pretty bow and give you tips on how to get through it. I can't give you hope for better tomorrows. I've realized it's okay to not know the answers. It's okay to wrestle with the 'whys.' It's okay to leave your heart longing for wholeness. The reality is, there is brokenness here. Life hurts. And this stings. And there's unanswered questions and confusion and loss.
BUT Jesus is my heart healer. My shoulder to sob on. My constant friend. My HOPE. And it's in Jesus my broken heart finds wholeness."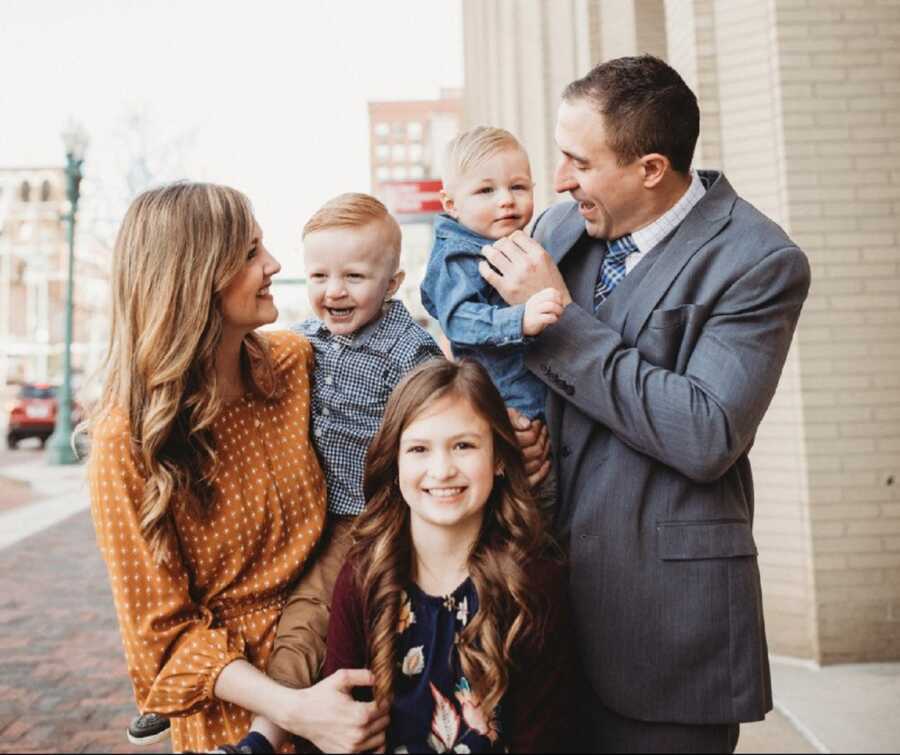 This story was submitted to Love What Matters  by Lisa Robertson of Hartville, OH. You can follow her family's journey on Instagram, Facebook, and on their website. Submit your own story here, and be sure to subscribe to our free email newsletter for our best stories, and YouTube for our best videos. 
Read more from Lisa here: 
'Just 2 weeks after becoming a mother, I received a life-saving, emergency hysterectomy.': Foster mom shares change in life plans after near-death experience
'Triggers are a crazy thing. I never thought much about them… before I started having them.': Mom shares experience with triggers after traumatic birth, life-saving hysterectomy
Read more stories like this:
'Are you willing to take in a 17-year-old boy?' He was months from aging out of the system, from being thrown into the real world with no home.': Foster dad vows to give teen 'the life he deserves'
'It's the most rewarding thing we've ever done.': 3 sisters open their homes to 47 foster kids
'There are children who need a safe place, how can I ignore that?' We couldn't hold our hearts back.': Mom diagnosed with mast cell disease grows family through foster care, adoption
Provide beauty and strength for others.  SHARE this story on Facebook with friends and family.