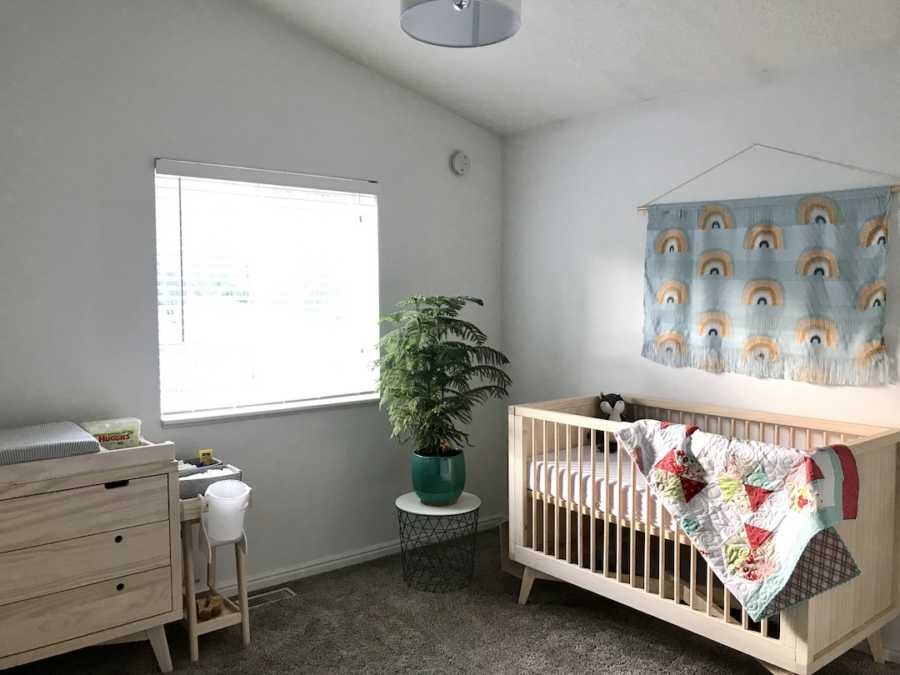 After my husband and I adopted our son a few years ago, I left my job as a professor and started training to become a doula to serve expectant mothers considering adoption. Why would I leave a career I worked over a decade for in order to start a job that most people have never heard of? I was shocked at how, despite being deemed competent and fit by my state of residence to adopt, I was so ill-prepared for all that it means to bring a child from another family into your home.
I was also shocked at the lack of support my son's mother received during her pregnancy, birth, and post-placement. I realized afterwards that had I helped support her to find the resources she needed to parent, our son may still be where he should be: with his mother. I wanted desperately to help educate other hopeful adoptive families before the paperwork was signed and they had an infant in their arms. But even more so, I wanted better for adoptees like my son and their birth families. Because when hopeful adoptive parents aren't adequately educated on adoption, the people who get hurt are the adoptee and their birth family. I learned all too late that I should have sought out and truly listened to the many adoptees telling their stories of how adoption has impacted them.
Yes, before a family is approved to pursue adoption, they have to pass a home study that generally includes some basic education on raising an adopted child. But in my experience, that just isn't enough. Adopting means a lifetime of caring for and supporting a child who has experienced the trauma of adoption, and it very often means a lifetime relationship with the child's birth family. Here is what every family should know before making the final decision to adopt:
1. Adoption trauma is real, even for children who are adopted at birth.
Families who adopt through foster care or who adopt older children often expect that their child may have experienced some sort of trauma and have additional emotional needs. However, many hopeful adoptive families pursuing private domestic infant adoption don't realize that adoption trauma impacts even individuals adopted at birth. The mindset of, 'This child won't experience trauma because they will grow up from day one in a stable and supportive home,' is simply naive. Adoption itself is trauma, and even newborn babies can feel a sense of loss and pain when separated from their biological mother. All adoptive families should be prepared to provide their child with the support and resources they will need to cope with this trauma as they grow, regardless of how loving and stable a home they provide.
2. Open adoption is the new norm, and that's how it should be.
Although adoption trauma is real, and inevitable, once the family has made the decision to adopt there are lots of things that adoptive parents can do to support their children. One positive advancement in adoption in recent decades has been a shift to normalizing more 'open' adoptions. This means that there is some degree of contact between the adoptive and birth families. This contact can be as limited as sharing updates through a third party such as an adoption agency, or it can mean that the adoptive and birth families spend weekends, birthdays, and vacations together. Many hopeful adoptive families enter into the process envisioning a closed or very limited contact arraignment. However, it is now widely believed that open adoption can be highly beneficial for adoptees, particularly when the adoptive parents are supportive and secure in encouraging the relationships. However, it's important to also realize that no amount of openness will undo the original trauma of the adoption itself, and that adoptive parents have the power and therefore responsibility to maintain the openness of the adoption for the sake of the child.
3. Adoption is a triad, and adoptees are the most important member.
The adoptee should be placed at the top, and the adoptive and birth families below. The adoptees needs must always be put first. This means that before you ever bring a child home, you should spend a considerable amount of time seeking out and listening to the voices of adoptees. Adoptees' experiences are as varied as any other group of people, but they are all valid and should be heard. Your child should be told their adoption story (in an age-appropriate way) from the day you bring them home. Just as a child should never remember the first time they were told 'I love you,' they should never remember the first time they were told 'you're adopted.' As adoptive parents, you will need to put aside your own insecurities and encourage your child as they explore their identity as an adoptee.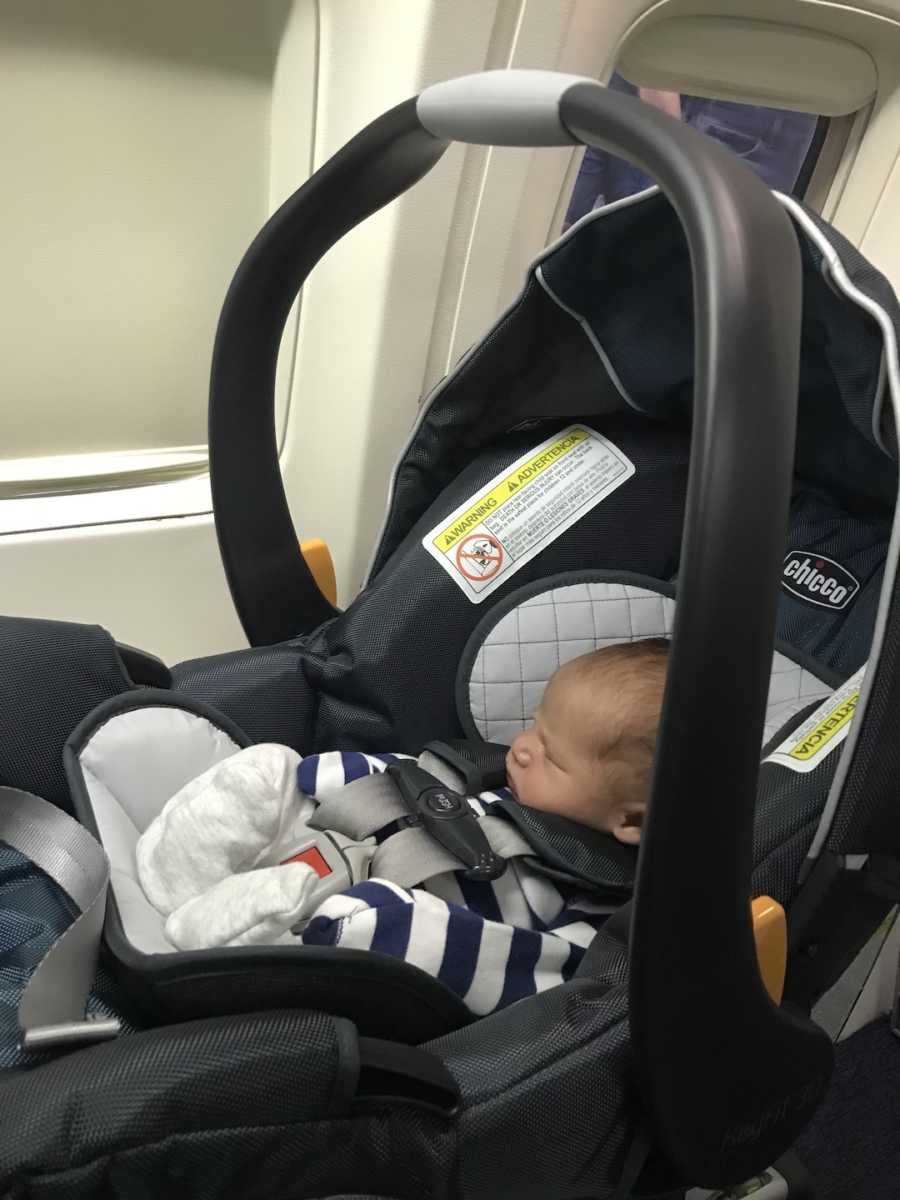 4. The ethical issues in adoption are… complicated, and you shouldn't shy away from understanding them.
As you start researching adoption agencies and attorneys, you may read about 'ethical adoption.' The private adoption system is imperfect at best, and downright coercive at worst. One unfortunate reality is that adoption is a money-making industry, and this means that adoption professionals are rarely unbiased or completely altruistic. You may care most right now about finding an agency or attorney with the lowest fees or fastest average time to placement, but I suggest you re-think those priorities. Adoption journey doesn't end at placement. Think of it this way… you're entering into a lifetime relationship with your future child and most likely with members of their biological family. The best way to set that relationship up for success is to ensure that you and your child's mother receives the best care, counseling, and support possible from the very beginning. This means that every attempt should be made to ensure the mother is able to parent her child if she can, as family preservation should always be prioritized. There are fantastic organizations like Saving Our Sisters which provide resources for mothers who wish to parent but feel they are unable due to temporary situations
5. The rate of private adoptions has been dropping over the years, and that's actually something to be celebrated.
If you are someone hoping to adopt, you're likely distressed by the data showing how drastically private domestic and international adoptions have decreased in recent years. The reasons are complex and may include tightened restrictions on international adoptions, and an increase in social support systems put in place due to the pandemic. Whatever the reasons, fewer children are being adopted and raised by non-biological families, and this is something we should all celebrate. Family preservation should always be the goal. However, this also means the average wait time to adopt has increased dramatically, with many agencies refusing to take on new waiting families or even closing down. It's possible this trend may continue for some time. It also means that hopeful adoptive families should reconsider their motivations for wanting to adopt. If your motivation is wanting to help a child, being on a waiting list with hundreds of others in hopes that some mother finds herself unable to parent is not the way to do that. If you want to provide help for a child, you could consider becoming a foster parent, or better yet volunteer with organizations that work to help families stay together.
6. You need to have thick skin, and a willingness to consider the points of views of others.
The fact is, there are plenty of negative feelings around adoption, and most all are valid in their own way.. Many adoptees feel that adoption is inherently unethical and unjust, even those who had 'happy adoptions'. It's your responsibility to listen to those voices. If you only expect to hear from others what a 'selfless and kind' thing you're doing by 'saving a child' or 'giving a needy child a home,' you're in for a rude awakening and need to re-evaluate your motivations to adopt. And although many adoptive parents are indeed guided towards adoption through spiritual or religious beliefs, oftentimes the language around being 'called by God' to adopt can be troublesome and even offensive to adoptees and birth families. Take the time to really learn about other viewpoints on adoption before you start the process. You should be prepared to hear a wide range of opinions on adoption in general, as well as on the motivations and intentions of adoptive parents specifically. Take all of this in with an open mind and use this time for self-reflection of your own feelings and purpose in wanting to adopt.
—
Although I wish I could go back in time and do things differently, I wouldn't change the outcome for the world. I'm grateful every day for my son and his family. I do however regret that by bringing him into my life I inflicted the trauma of adoption on him. My biggest piece of advice to anyone considering adoption is this: take your time and listen to adoptee voices first. They are the experts of the lived experience of adoption, and listening to them may change your mind on whether or not you want to move forward. If you still decide you want to adopt after listening to adoptee voices and evaluating your own motivations, you can at least stand out amongst a crowd of millions hoping to adopt, do that by becoming the best prepared, best trauma-informed, and most adoption-literate waiting family in the pack.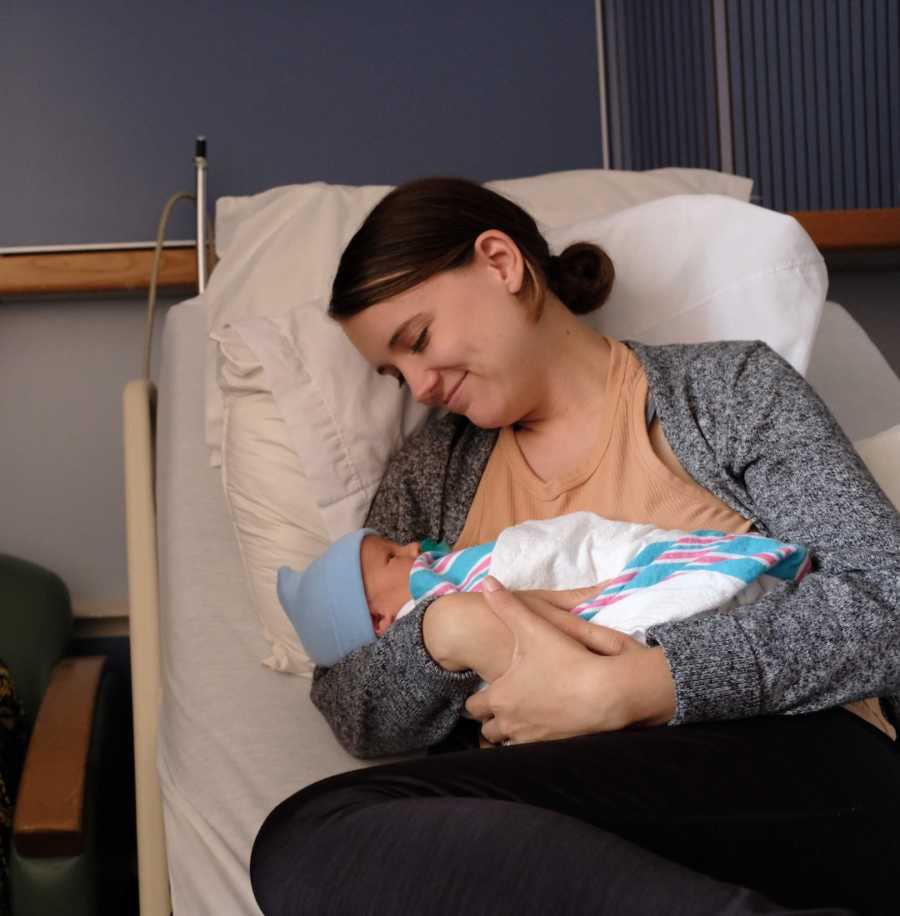 This story was submitted to Love What Matters by Sarah Leopold from Columbus Ohio. You can follow their journey on Instagram. Be sure to subscribe to our free email newsletter for our best stories.
Read more stories like this here:
'Anthony was the 'throw away child,' in and out of foster care since 4 years old. I felt God calling on me: 'He is yours.': Family adopt teen stuck in foster care, 'He'll forever live in my heart'
'Oh, are you babysitting?' 'They're mine.' I'm a 30-year-old single black woman with 3 white kids. Love has no color in my home.': Woman adopts 1 boy, 2 siblings from foster care, 'Love is love'
Do you know someone who could benefit from reading this? SHARE this story on Facebook with family and friends.