"Every 20 minutes, a child comes into care, in need of a foster family. We are very keen to share our story and raise awareness of the desperate need for foster carers. We are three sisters, Judith, Gillian, and Valerie, who have all ended up in the wonderful world of fostering. We grew up in a small town called Ballymena in Northern Ireland. We had a very happy childhood, growing up together with our mom and dad. We were born in 1972, 1974, and 1977. We were brought up in a Christian family, attended church, and there were strict boundaries and expectations from our parents. We were always close as sisters; we played together, mainly outdoors.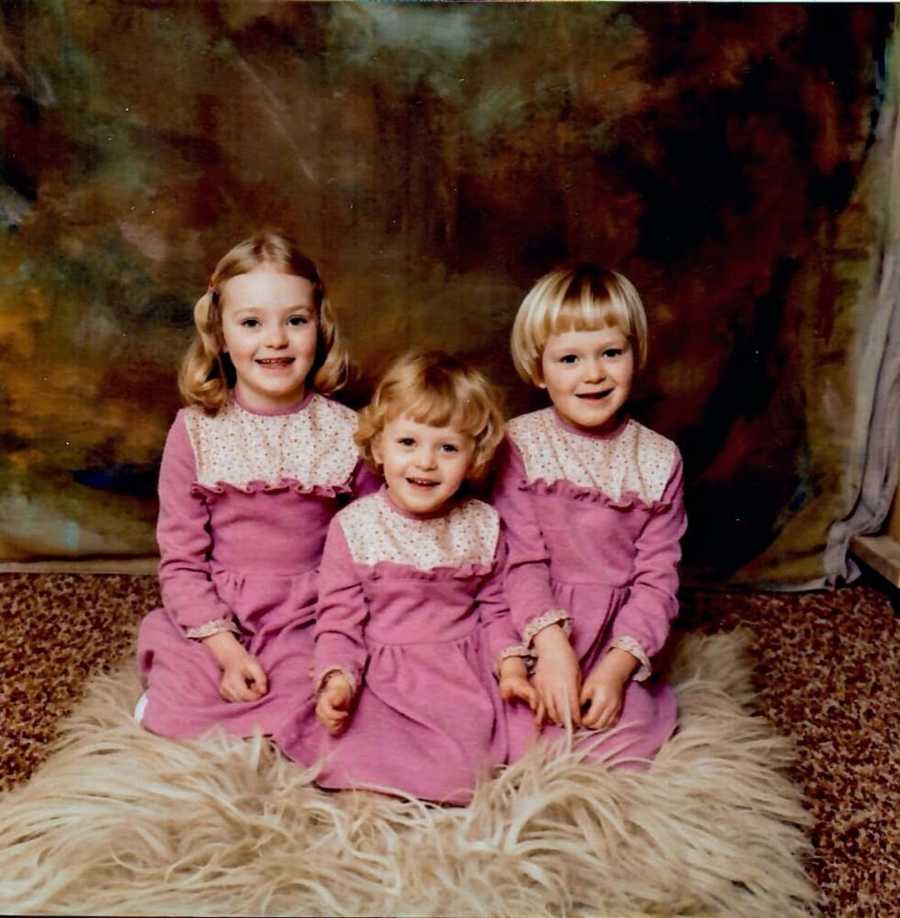 We played kerbsie, football, skipping, and we played on roller skates for hours. We made up clubs with our neighbors, and time for bed was when the streetlights came on. We were close with our extended family, our aunts, uncles, grandparents, and cousins, and holidayed together as a large group every summer in the South of England. Our favorite holidays were in Torquay, Devon, where we looked forward to visits to the Model Village and hours of fun on the beach. We fondly remember dad cramming everything but the kitchen sink into our small family car. Our cousins were worse off; they had to fit everything into a tiny, bright yellow Ford Fiesta.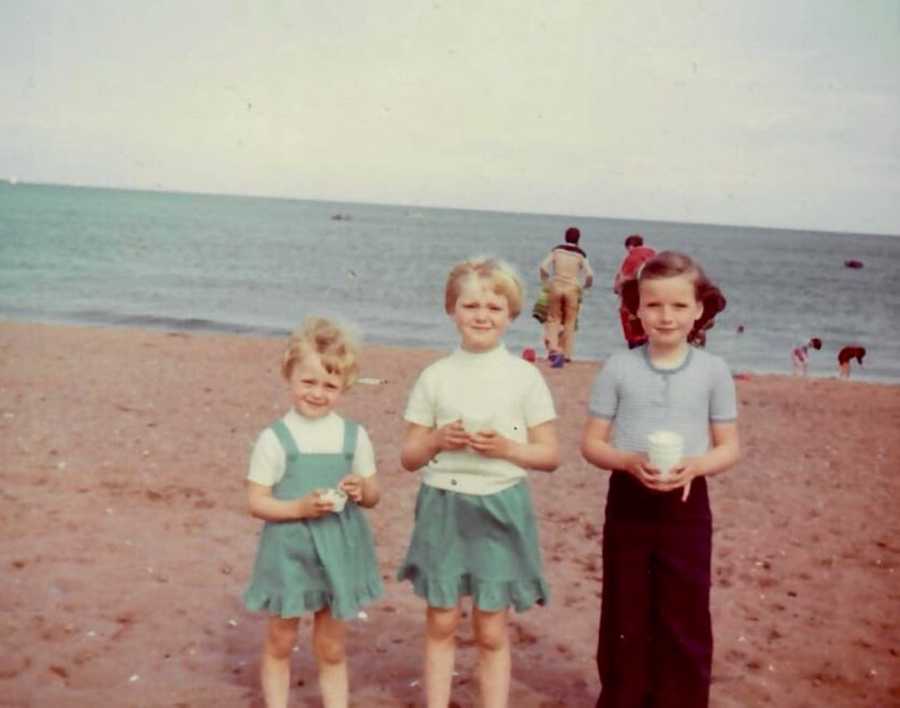 The car journey from Stranraer to Devon seemed like a lifetime for us children and tested even the closest of friendships. We had invisible lines drawn in the backseat, and dear love anyone who dared to cross your line. We sang songs and listened to some audio stories—Mopp and Smiff stand out in our memory, as well as mom's Foster and Allen and Daniel O'Donnell tapes. Being brought up in a loving and stable home, where we were happy, carefree, and allowed to be children, combined with strong family values, has influenced the adults we are today. It has impacted how we parent our own children and why we have such an interest in giving other children the same opportunities.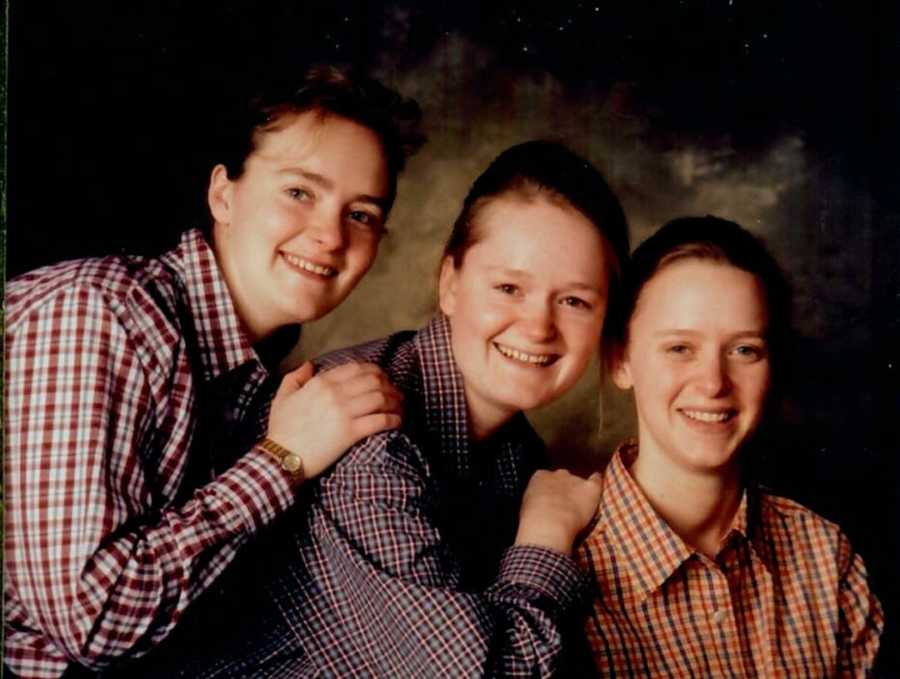 The three of us left school and went to university and all began careers involving helping others in one form or another. These included working with adults with learning disabilities, adults with mental health difficulties, intensive care nursing, and bringing babies into the world. We married our husbands in three consecutive years, 1996, 1997, and 1998—our poor parents! We continued to be very close and holidayed as three couples. Once we started having children, one was born every year. Joshua was a millennium baby, followed by Erin, Aimee, Kerry, Abbie, and Charlie. Following this, we had our first heart-breaking experiencing in our family. Little David was stillborn.
This was an extremely difficult period for all of us. He was due on the same date as his little cousin, Patrick, who arrived safe and well. You can imagine how bittersweet it was when Patrick was born and the memories it still brings with each birthday. There was a huge gap left, and the following year we were blessed with our rainbow baby, Evie. We were keen our children would grow up together, as closely as we had with our cousins. Once we had completed our families, we decided we had plenty more love to give and we all had room in our homes, so we decided to share this with children who needed a loving family. 14 years later, 47 children have been loved, cared for, and nurtured in our homes. All have had their own little qualities, personalities, gifts, and stories.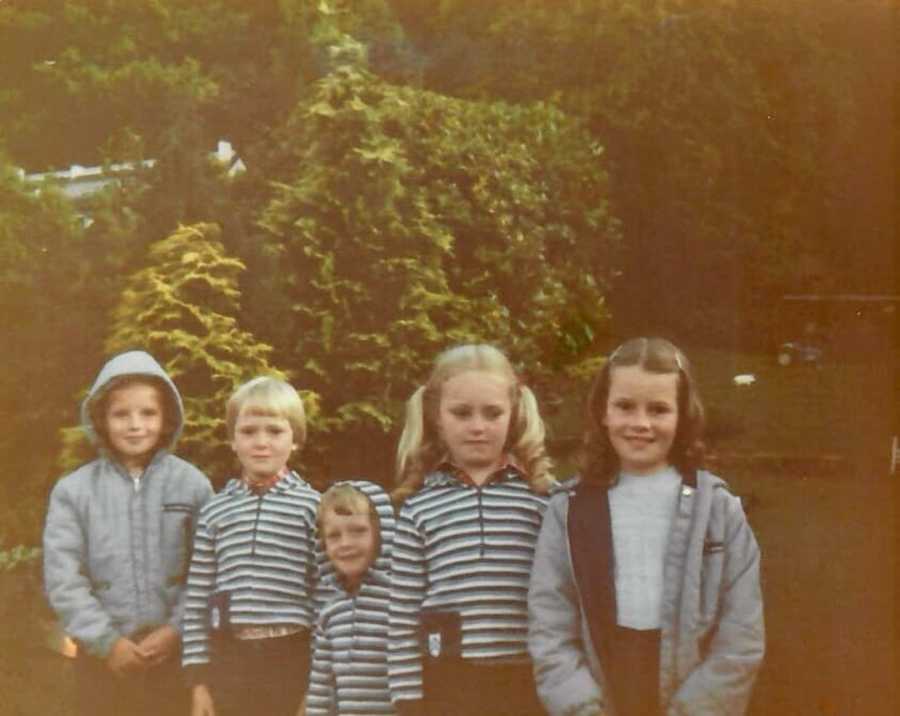 Each unique, many from different cultures, nationalities, and a few even spoke a different language. Some came as newborn babies, others as toddlers, children, and teenagers. Some came by themselves, some with their siblings, and we have even had a few with their parents. Some stayed with us for a few days, a few weeks, a few months, a few years—right up to 14 years. Currently, between our three families, we have 17 children: eight birth children and nine foster children. You might ask, 'How do you divide your love between 17 children?' We don't! We have discovered over the years we do not have to divide our love—the more we love, the larger our hearts become, and the more capacity we have to love. There is enough love for everyone, and there is no limit to how much you can love someone or how many people you can love.
Fostering is the most rewarding thing we have ever done. Children come to us extremely vulnerable, afraid, and lacking in confidence and self-esteem. One of our children arrived on a Sunday afternoon, having been lifted by the police. Like all the children who come, she had been examined by a doctor that day and accompanied only a social worker, unknown to her. She spoke no English and had never been in a car before. She came barefooted, with only the clothes on her back and a dummy. She was too scared to be bathed and would not allow us to change her clothes. They were dirty but the only thing familiar to her. She was petrified but silent as I changed her diaper.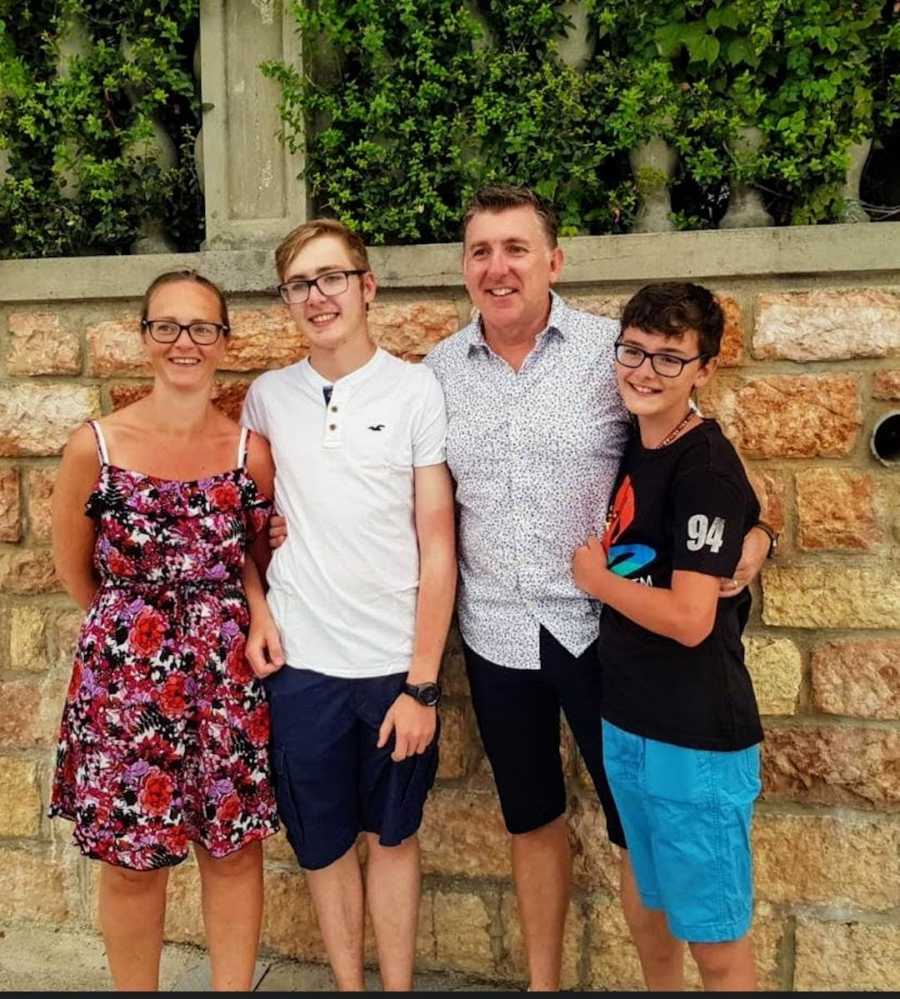 This little girl refused food and water for days and lay curled up on a sofa, wrapped in a blanket. Image the fear, loneliness, confusion, and sheer panic she must have felt. She slowly gained our trust, and over the next period of time, she became a real little character with a bright, bubbly personality. She very quickly learned our language, how to play, and how to laugh, and she became a confident child, despite living with the effects of a traumatized childhood. We loved her dearly as our own. This is only one example of the transformation we see in our children, by simply opening our homes and providing them with love, kindness, safety, and security. For us, this is what it is all about.
When we talk about opening our homes, we truly mean this, as everyone in our home becomes involved. Our own children learn to share their home, parents, toys, and time, and each and every one of them graciously help with all the little ones. They have learned to appreciate their privileges in life, and they have gained a fantastic insight into the reality of the broken world we live in. They understand the trauma these children have experienced and in turn, have developed into empathetic and caring individuals. We are very proud of them, their strength, resilience, and selflessness. Another characteristic they have is bravery. Like ourselves, our children become very close to their foster siblings and this leads us to one of the most difficult things about fostering—the goodbyes.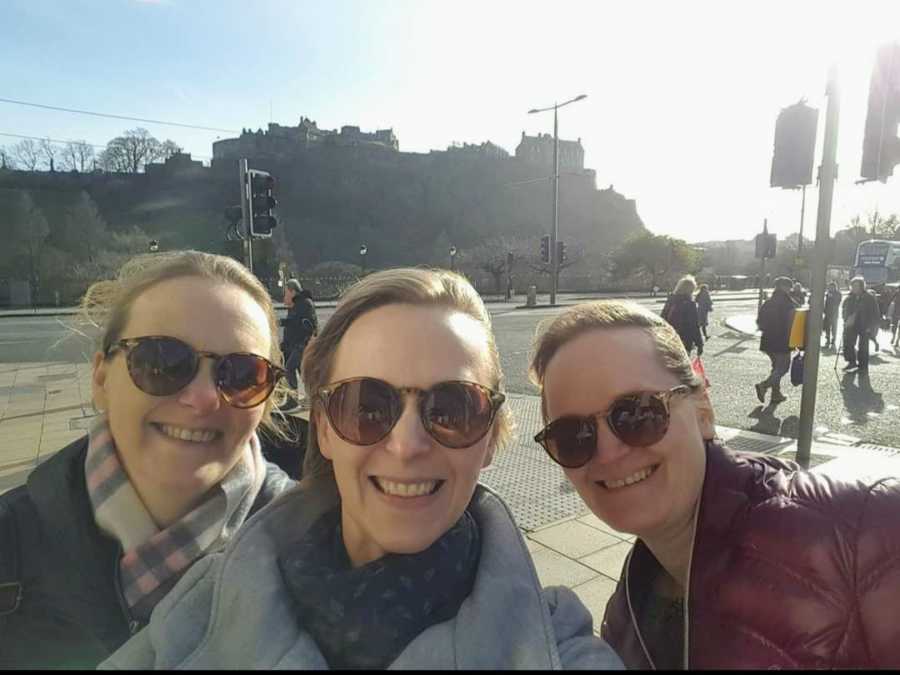 The purpose of foster caring is to 'stand in the gap' and be there for as long as we are required until the children return home or gain permanency through adoption. Although this is what we want wholeheartedly for the children, inevitably it brings heartbreak. One example was saying goodbye to beautiful twin girls who had been in our home since they were born. We had nurtured and loved these babies and been there to see them reaching all their first milestones, first smiles, first noises, first teeth, and first night in a cot. 5 months later, we lifted them from their cot one morning, bathed, dressed, changed, and fed them for the last time. This was done in silence, with tears in our eyes. If someone had asked us that day would we keep them, it would have been a massive 'yes,' but it was just our emotions. We had to put our feelings aside. It was the best possible outcome, and we knew it—the twins were going to their forever home.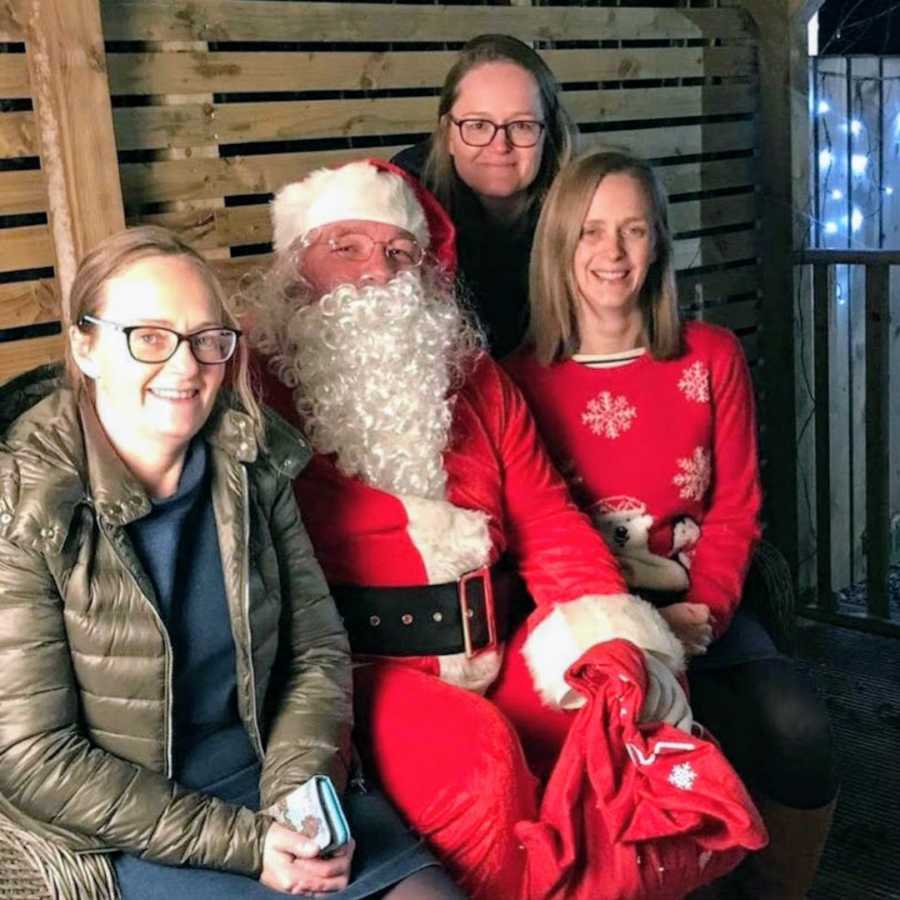 We struggled to hold it together as we carried the babies out to the car. The saying goes, 'If it doesn't break your heart when they leave you, then you are doing something wrong,' and it surely did break our hearts. These babies were only with us for 5 months, but we have had to say goodbye to others after loving them for over two years. Another reality of fostering, which may be a deterrent to some people bringing children into their homes, is the challenges we meet daily when caring for children who have experienced trauma. Until the children learn to trust adults again and feel safe, they are very reluctant to accept the love and care being offered. Instead, they often reject it and try to prove to us they are 'bad' and 'unworthy' of our love.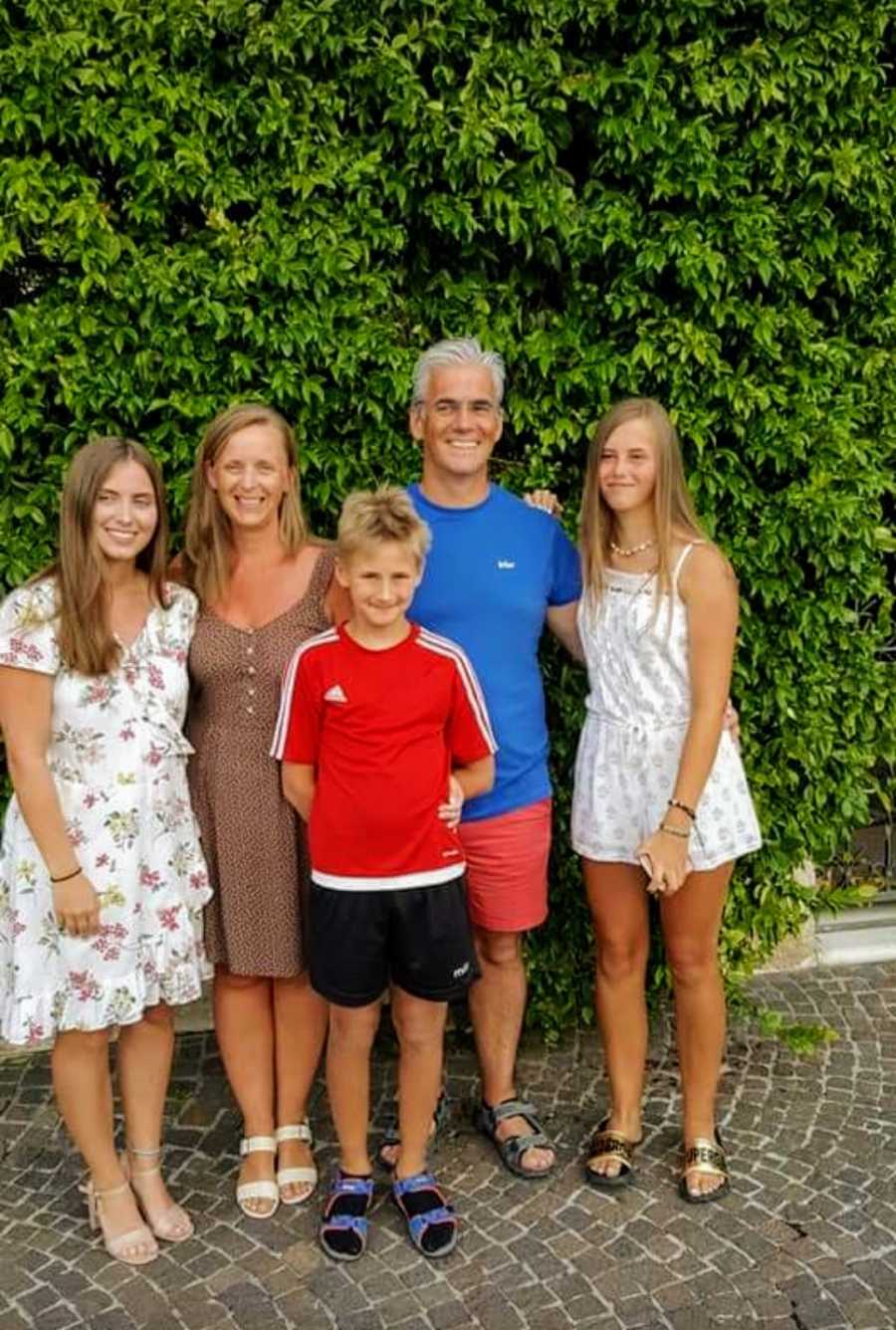 As foster parents, we must become attuned to the children we care for and enter into the pain they are feeling. One little boy we currently have in our home is very anxious and struggles to control his emotions. It has taken a while, but now when things get too much for him, we hold out our arms and he will usually accept a hug. We can feel the tension disappear and this opens the door to explore what he is feeling. It is not always easy to hug a child when all our instincts tell us to do the opposite. At times the hug is rejected, but we believe it is always worth offering it. Getting to this place of trust with a child is hard work, but it is so rewarding for a foster carer and such an achievement for the child.
Our three families love fostering—we embrace the challenges it brings, and we love to witness the differences we can make to children's lives. Every child has the right to be loved—they all desire it, need it, and deserve it. Every child matters. 'To mend a heart, you didn't break is part of loving a child you didn't make,'—The Pondering Nook."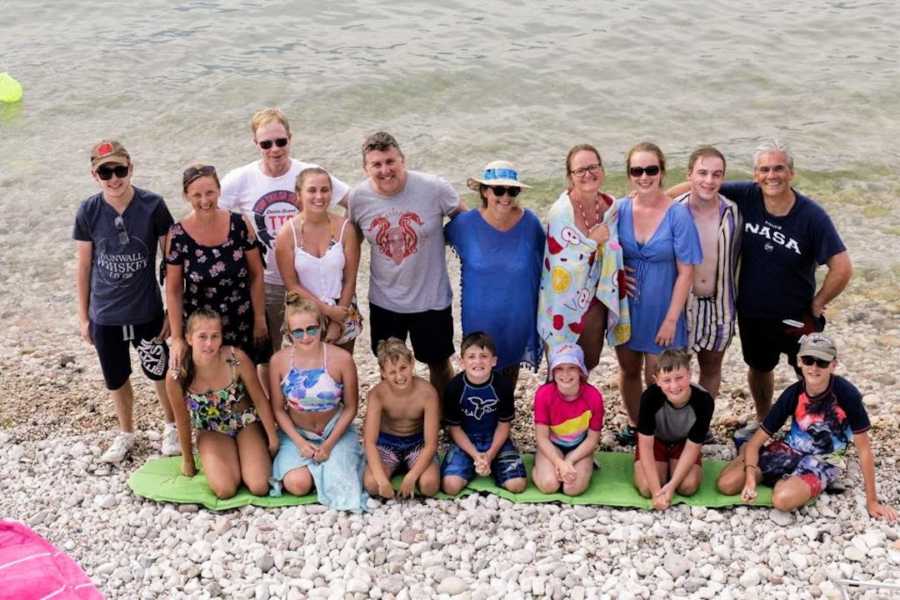 This story was submitted to Love What Matters by  Judith, Gillian, and Valerie Northern Ireland. You can follow their journey on Instagram. Submit your own story here, and be sure to subscribe to our free email newsletter for our best stories, and YouTube for our best videos.
Read more stories like this:
'You knew they weren't yours forever. Why'd you let yourself get so attached?' I couldn't help it. I was made for this.': Woman details foster care journey, 'We're just getting started'
'Please take me home.' Watching her crumble at her birth mother's feet almost did me in. We had to protect her.': Couple adopts teen from foster care, 'She deserves a safe place'
'This little boy needs a forever home.' I stared at the picture and felt the Lord say, 'This is your son. Let's fight for him.': Couple adopts from foster care, 'Our forever has just begun'
'We can have one more. Only ONE.' That's all I needed to hear. We had 8 kids within the next month.': Couple adopts four kids from foster care, 'My heart was changed'
Are you or someone you know looking to foster or adopt? Please SHARE on Facebook to make them aware there is a community of support available.